Purple wedding decoration is the most popular wedding decor in 2015. Purple might be a bold color and it's considered as unusual for wedding color that's usually using white as the prime color. But, it's an outstanding idea for purple-lovers to have purple in their wedding. Don't hesitate your time. take a look at these brilliant design ideas for your wedding.
Creating emphasis for purple wedding decorations
Create a purple shelter on your wedding day by selecting bright purple wraps to be mounted from the ceilings and curtains to cover the room. Purple fairy lights and ribbons are tied to the back of the chairs can create centerpieces. Avoid looking top overpowering by having pale purple tones to contrast your purple elements. Keep it simple with white in order to balance the brighter aspects.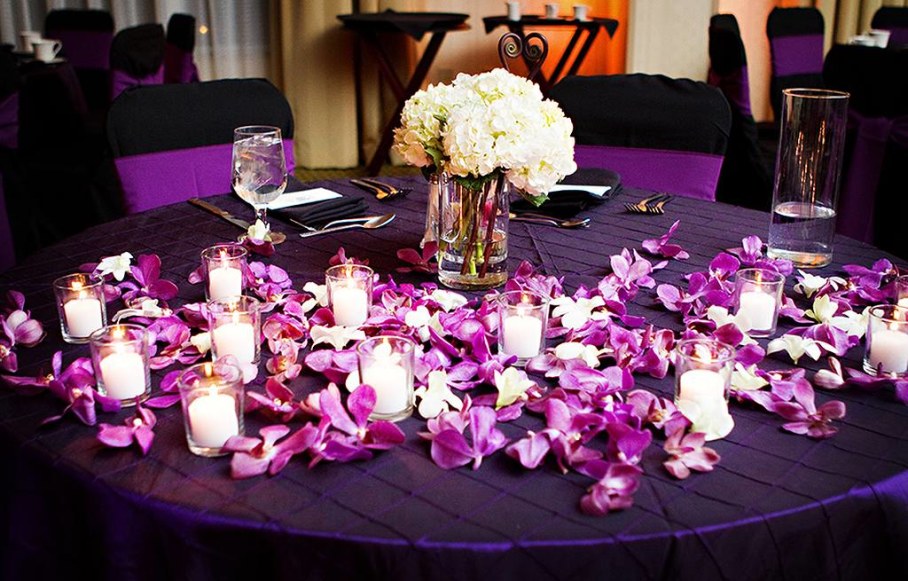 Flowers purple wedding decorations
There are endless purple flowers choices for your wedding. From lilacs to lavender, flowers are probably the simplest ways to present purple in your wedding day. Select white or cream flowers to contrast and feature the green and orange elements while those shades flattering the purple beautifully. Mix the brighter and softer shades of the same color can work out just well to create texture. Bouquet with all-purple theme made up with the same colors can be very appealing too.