Definition of High-tech style
High-tech is an architectural design style that emerged in the Late Modernism period in the 1970s and has been widely used in the 1980s. Mostly Englishmen are major theorists and practitioners of high-tech. They are Norman Foster, Richard Rogers, Nicholas Grimshaw, James Stirling at some phase of his oeuvre, and the Italian, Renzo Piano. This style originated in the industrial premises design, where all the elements are functional. Different elements of industrial aesthetics were used in the living accommodations, where they have been developed into a mixture of high technology and constructivism.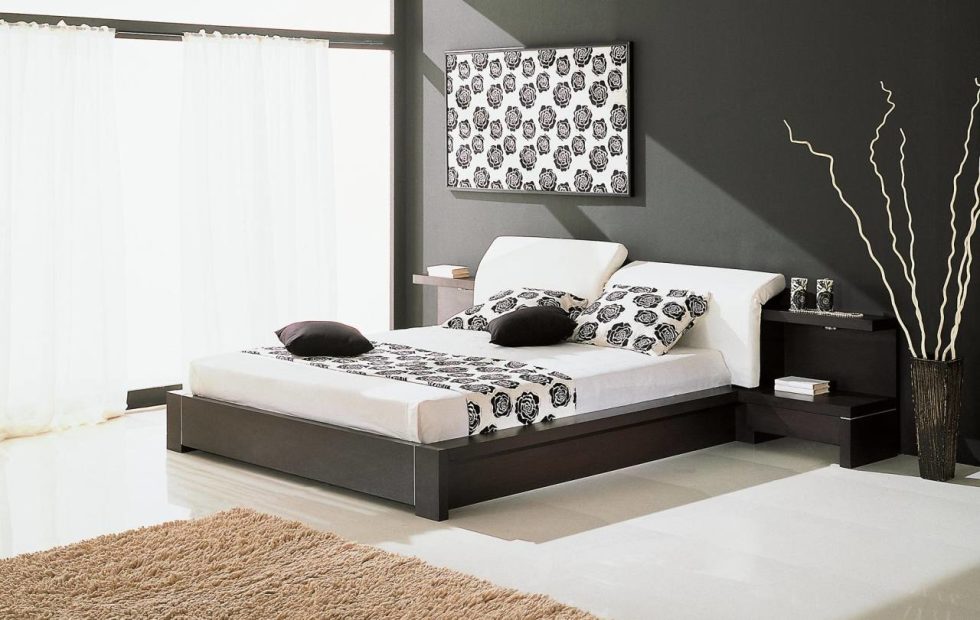 High-tech style in the interior
Constructional knots, fasteners, all kinds of joints and rivets, and an abundance of glass and metal details became the elements of the decor in this interior, where most of the engineering equipment is opened. Industrial building constructions, metal frames, and technical communications are common for the high-tech style.
Pipes, valves, air ducts, elevators, lintels, beams, trusses, and cables are expressly used to put on a show. Functionality, lack of decor, and geometric shapes are expressed by glass and metal constructions, mainly of a monochrome palette, and the active usage of technical innovations. Metal, glass, plastic, natural and artificial stones are used as the finishing materials.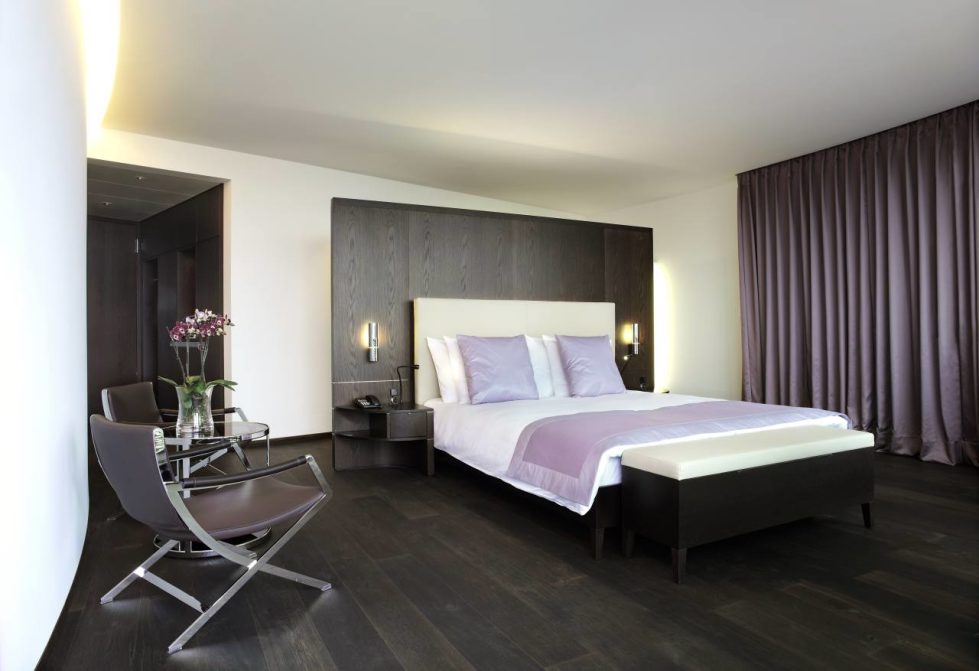 You can use paint, liquid wallpapers for the wall finishing or even leave the concrete or masonry. Walls must be plain, bright, and smooth. Beams, pipes, columns, valves, and any other engineering details could be interesting elements of the interior.
Natural stones, ceramic tiles or carpets are the most appropriate materials for the floor coverings. All the partitions and doors in rooms must be glassed.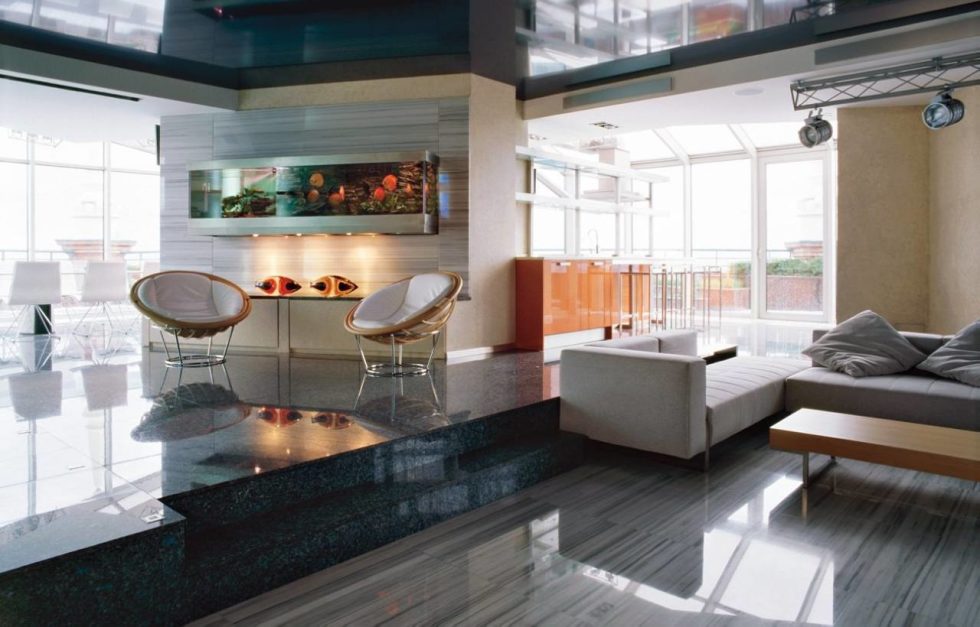 The usage of curtains is not welcomed for the high-tech style. If there's a need to separate the inner space from the outside world, it is better to use blinds (vertical or horizontal), Japanese curtains, or curtains of pale monochrome loose and shiny fabrics. The main colors used for high-tech are white, black, and gray. Moreover, shades of yellow, red, blue, and green can also be used in the interior.
Besides, nylon, Capron, and other synthetic fabrics are preferably used in the decorations. It is advisable to use smooth and shiny fabrics and other surfaces (floors, walls, and furniture).
Furniture in High-tech style
Functionality, usability, practicality, lightness of constructions, simplicity, and clarity of forms – these are the qualities of the furniture in the high-tech interior style. The furniture must be limited. Also, the furniture on wheels or furniture-transformer could be a very useful detail of the interior. It must be made of shiny metal, glass, and plastic.
Illuminating lamps of simple forms are required to be made of metal and transparent, colored or milky colored glass. Besides this, it could have green or bluish shades.
The high-tech is a rational and rigorous design style, so there must be no superfluity in the interior.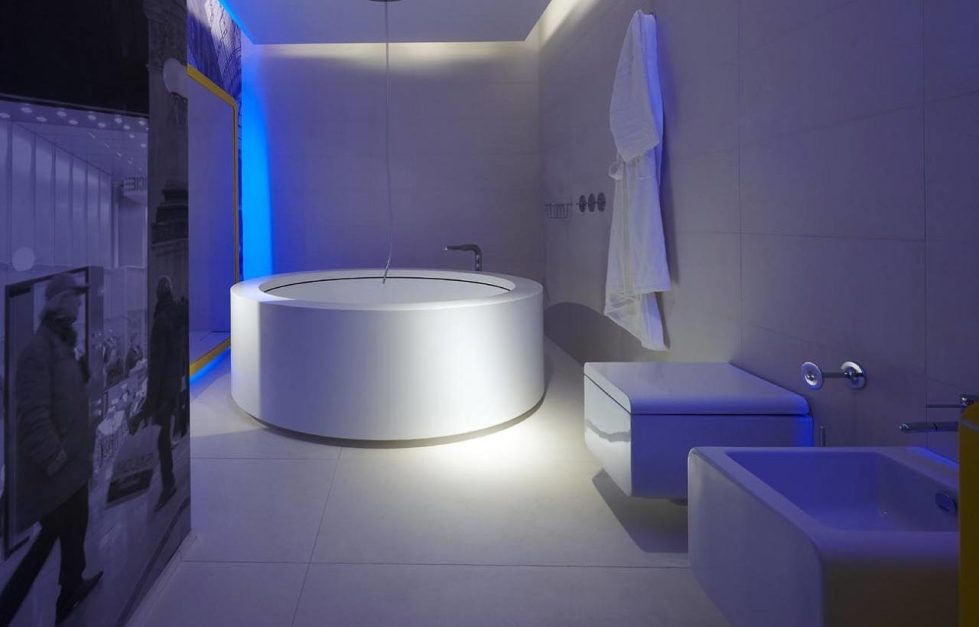 The light is one of the most important components of High-tech. It also often sets the tone for the whole interior.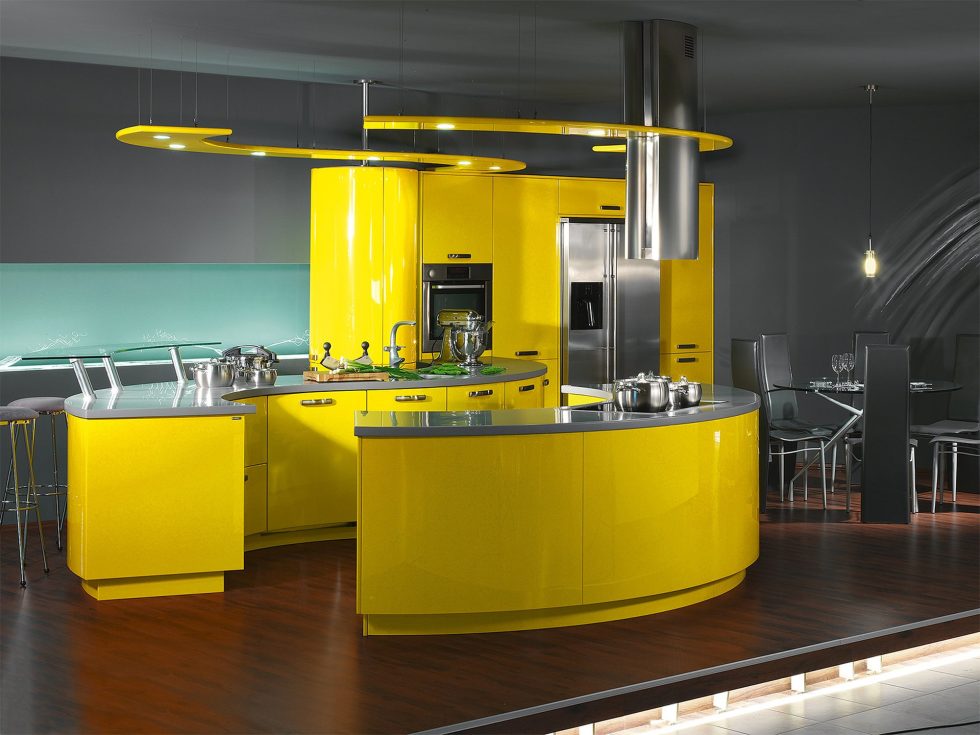 Artificial light is the most important element in this interior style. Therefore, all possible ways of basic and additional lighting should be considered very carefully.
At the same time, elegant lamps must have a correct geometrical shape. Instead of a built-in central chandelier, use string lights, spotlights, illuminated panels, etc. Also, floor and ceiling lamps of minimalist design with LED light sources will provide a house with comfort.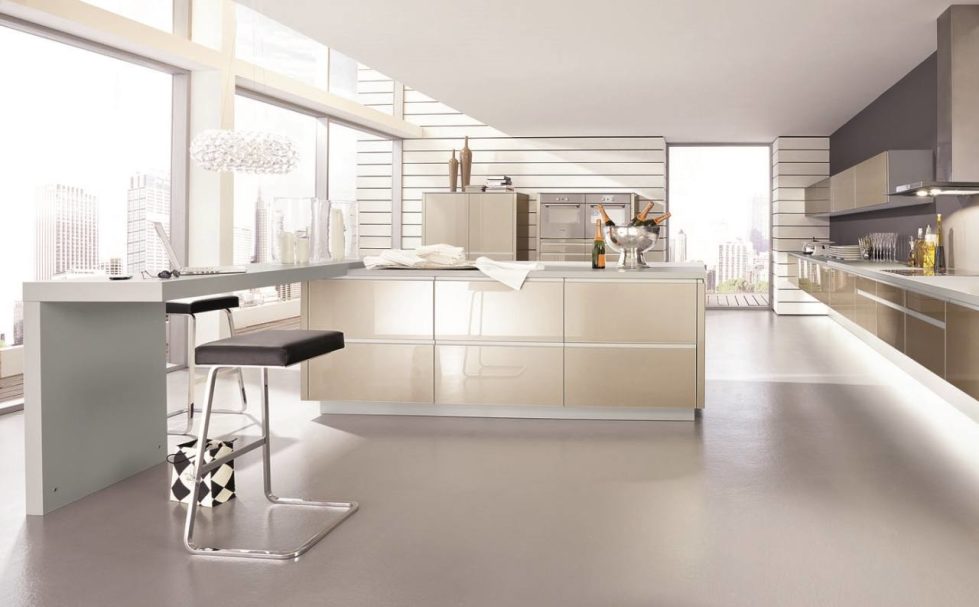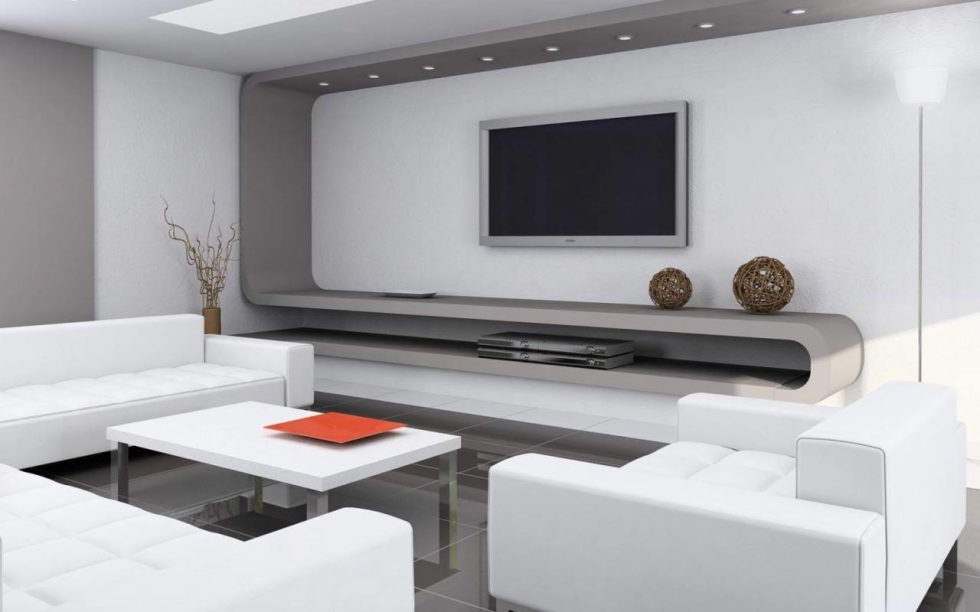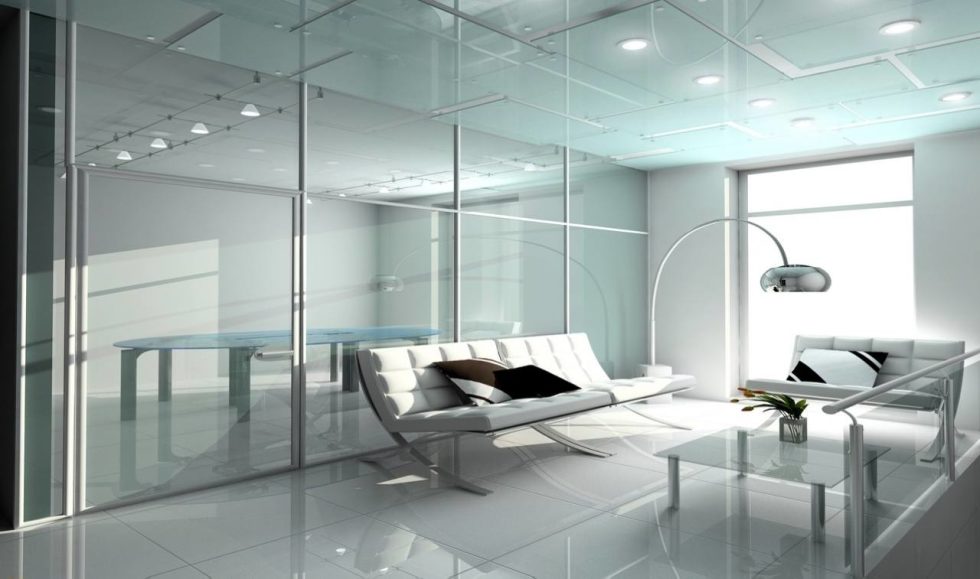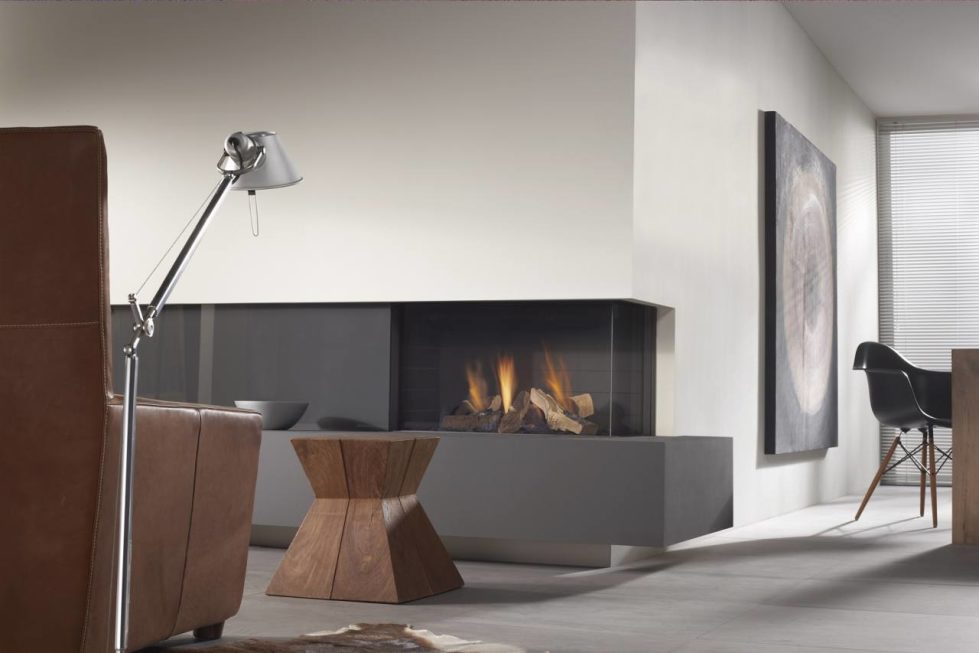 Norman Foster is a British architect, the awardee of Praemium Imperiale and Pritzker Architecture Prize. He was first dubbed a knight by the Queen and then became a baron (Baron Foster of Thames Bank). He had been studied at Yale School of Architecture for two years, where he took the master`s degree and met Richard Rogers. Together they had created "Team 4" bureau. This agency became the birthplace for a high-tech style, which was later spread all over the world. Norman Foster is one of the most popular architects of modern times.
Richard Rogers is a British architect, who in close cooperation with Renzo Piano and Norman Foster invented high-tech style. He is the awardee of Praemium Imperiale and Pritzker Architecture Prize and was made a baron by the British Queen (Baron Rogers of Riverside). Together with Renzo Piano Mr. Rogers created the Pompidou Centre in Paris in 1971.
Renzo Piano is an Italian architect, who invented the high-tech design style together with Richard Rogers. His core creation is the Pompidou Centre in Paris (1971-77).
Kenzō Tange is one of the most influencing Japanese architects of XX century. He used the traditional Japanese aesthetics and structural principles as the basis and made his projects in the "international style" (Tokyo municipal government, 1952-57) and in high-tech style (Fuji Television headquarters, 1996). Catholic St. Mary`s Cathedral and Olympic center (both constructed in Tokyo, finished in 1964) are his world-known masterpieces. Kenzō Tange was among the first to use overlap covers: Olympic center and St. Mary`s Cathedral in Tokyo, congress-hall in Ehime prefecture.
Santiago Calatrava Valls is a Spanish architect and sculptor, the author of various futuristic constructions in different countries of the world. His aesthetics is sometimes defined as "bio-tech".
Photo Gallery: High-Tech Style interior design