This house is basically a three-level cottage located in Perth, Australia. It was performed in modern style and finished in 2016.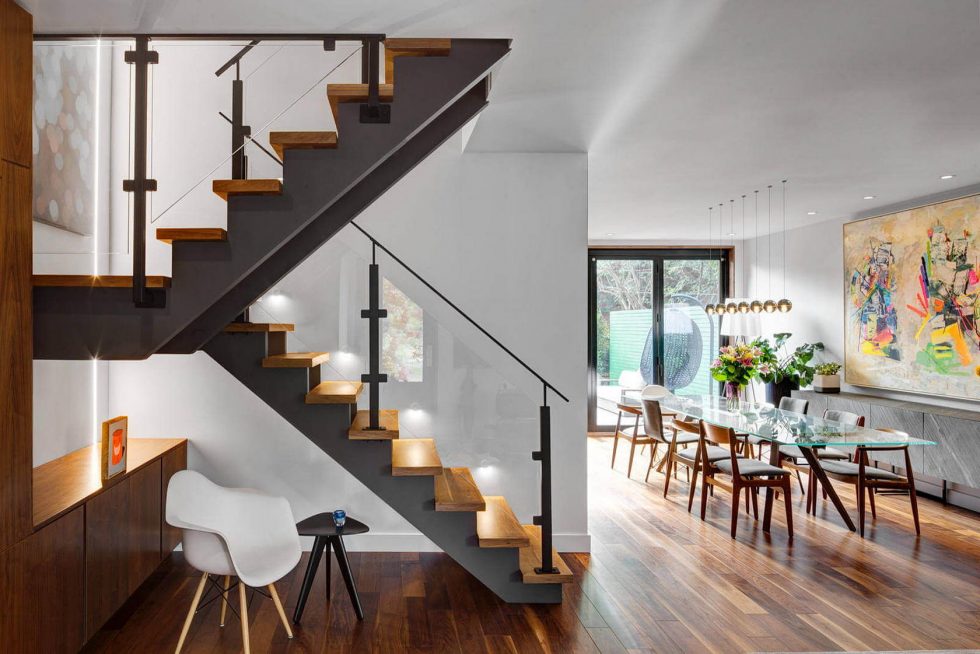 © Revelateur Studio

The building stands in line with houses of the same style, therefore the space for construction was rather limited. Other buildings are snuggled to the cottage from the two sides; this defined the windows location, which overlooks strictly the street and internal yard.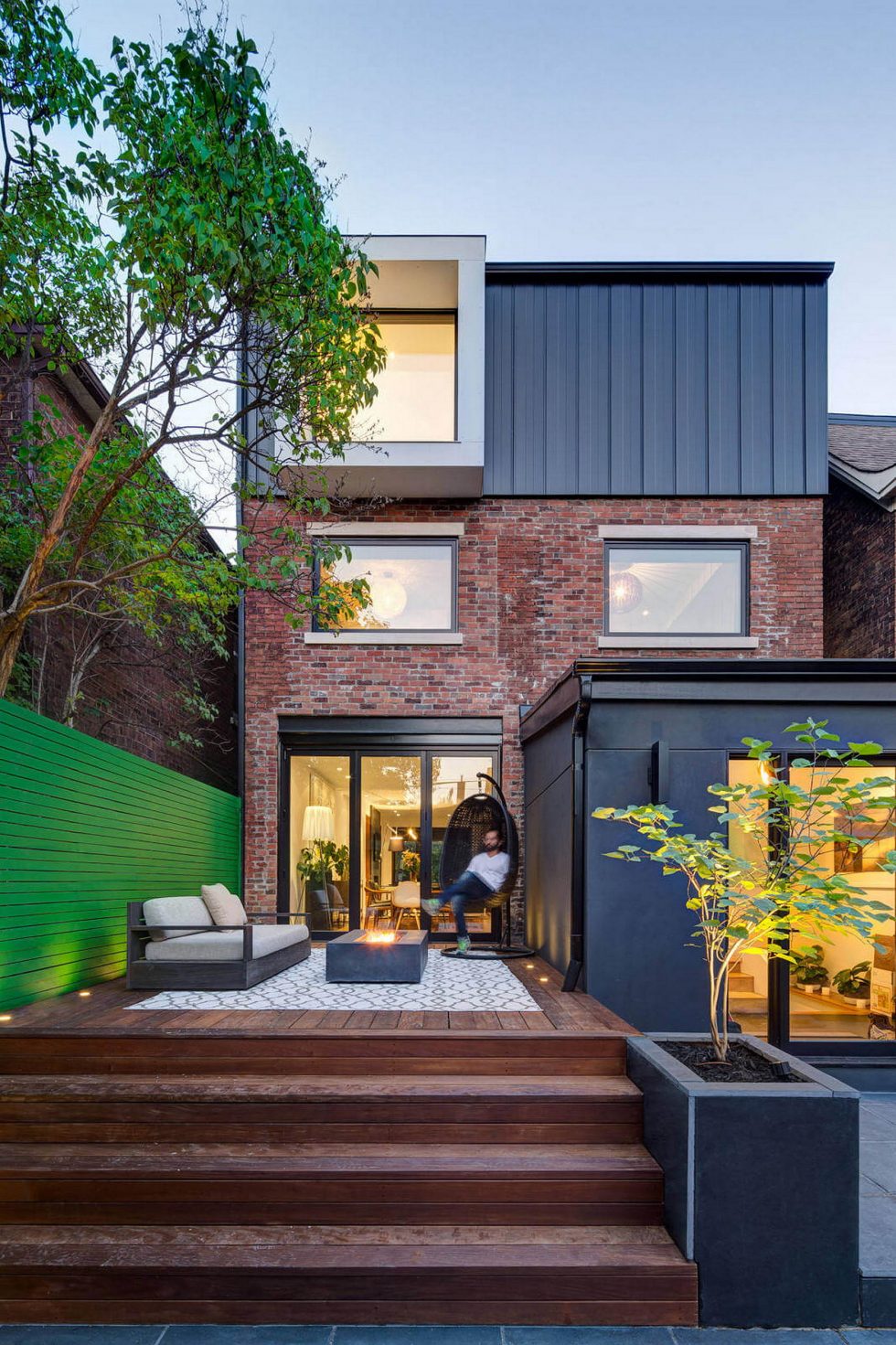 © Revelateur Studio
All composition is focused on functionality and modern minimalism.
Thus, pure tinctures of black, white, metal, grey and woodgrain are the prevailing colours here.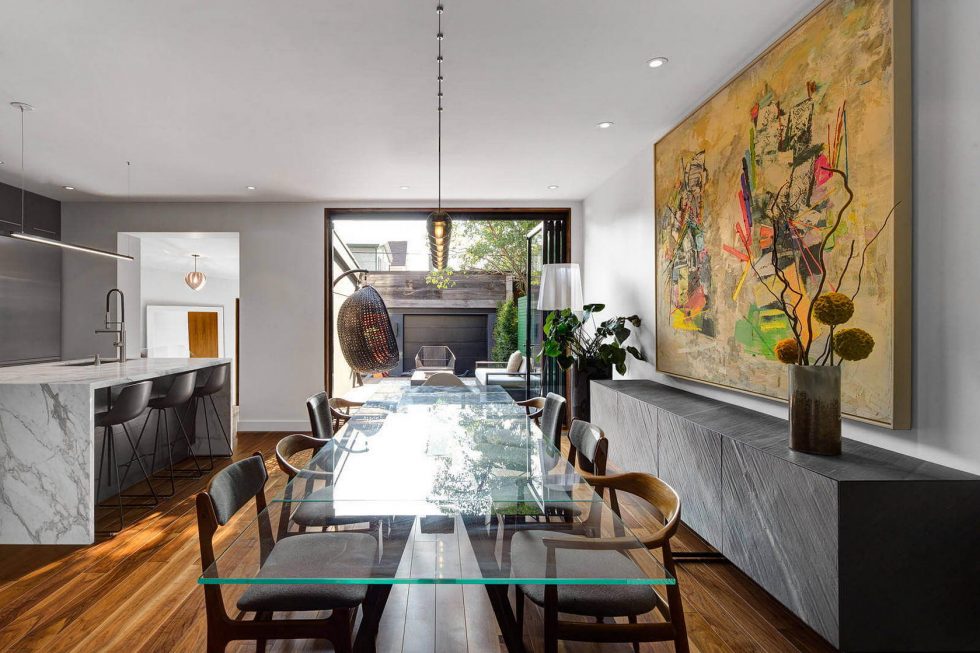 © Revelateur Studio
All surfaces are perfectly smooth and mostly glance. Only wooden details have natural texture.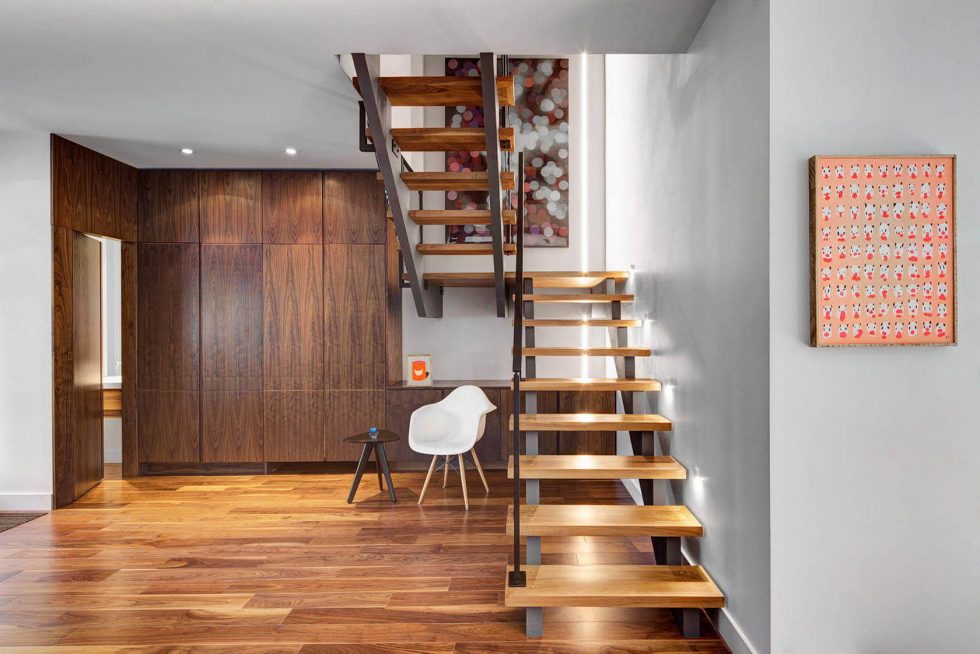 © Revelateur Studio
The kitchen has technological design with predominance of grey metal surfaces. The dining zone is conjoined with the kitchen island with a sink. The improvised table-island is performed of stone-imitating material.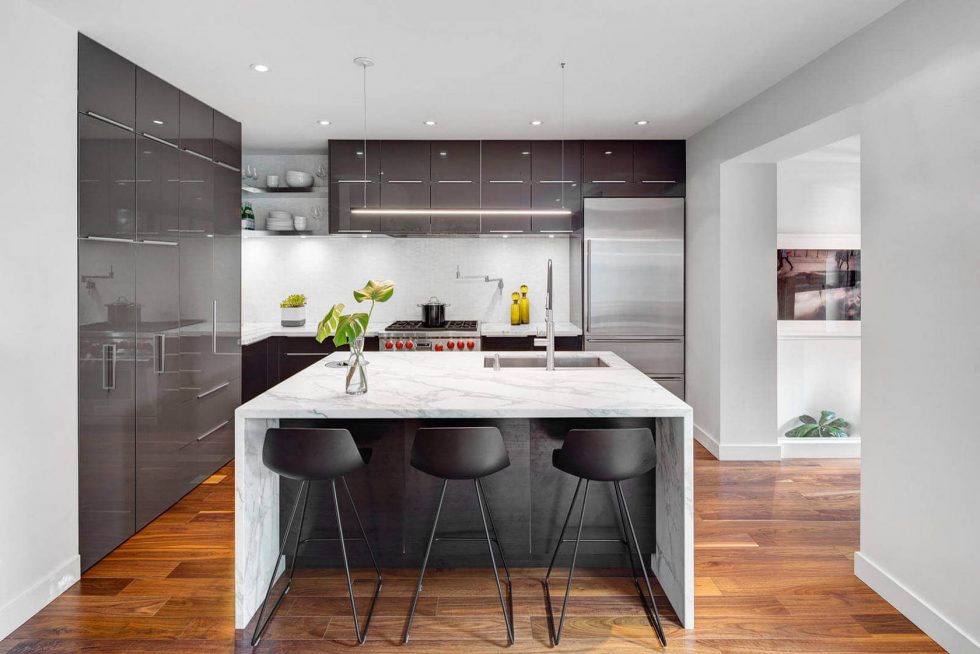 © Revelateur Studio
At the same time the dining zone looks more emotional, especially when compared with laconic and severe kitchen. Chairs around the glass dining table seem to belong to different sets, and this makes the interior diverse and unusual. The table is made of glass and is almost invisible; such approach helps to visually enlarge the dining room. That is why its atmosphere seems light and informal. This feeling is intensified by the abstract painting with a range of spherical lamps along the refectory table.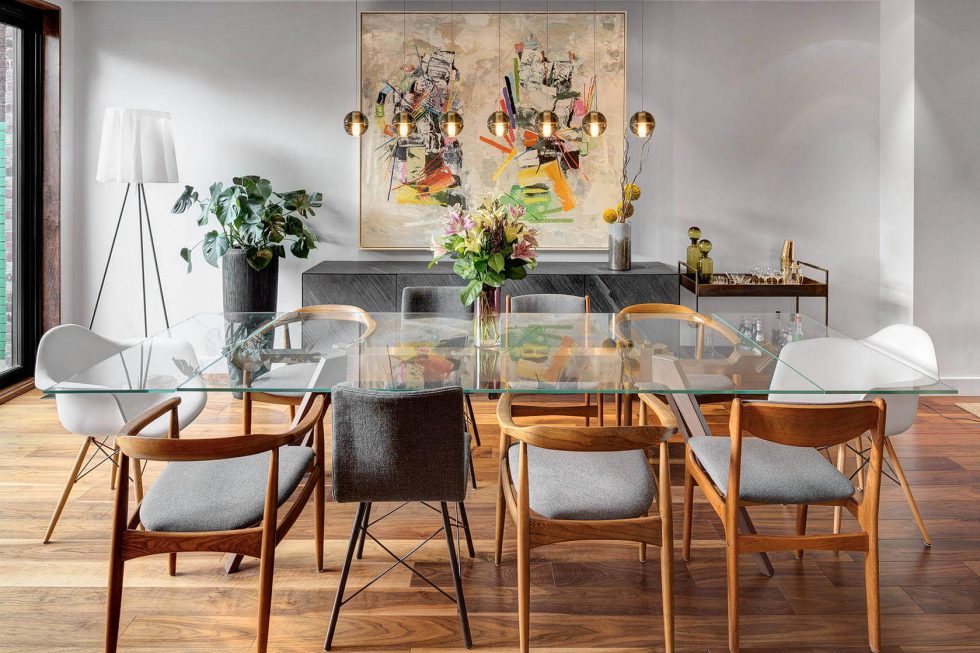 © Revelateur Studio
Plenty of light makes the light interior shining. Even grey metal surfaces seem warm because of well-chosen light spectrum. Local lighting is used almost everywhere: along the staircase and underneath it, as well as behind wardrobes in niches.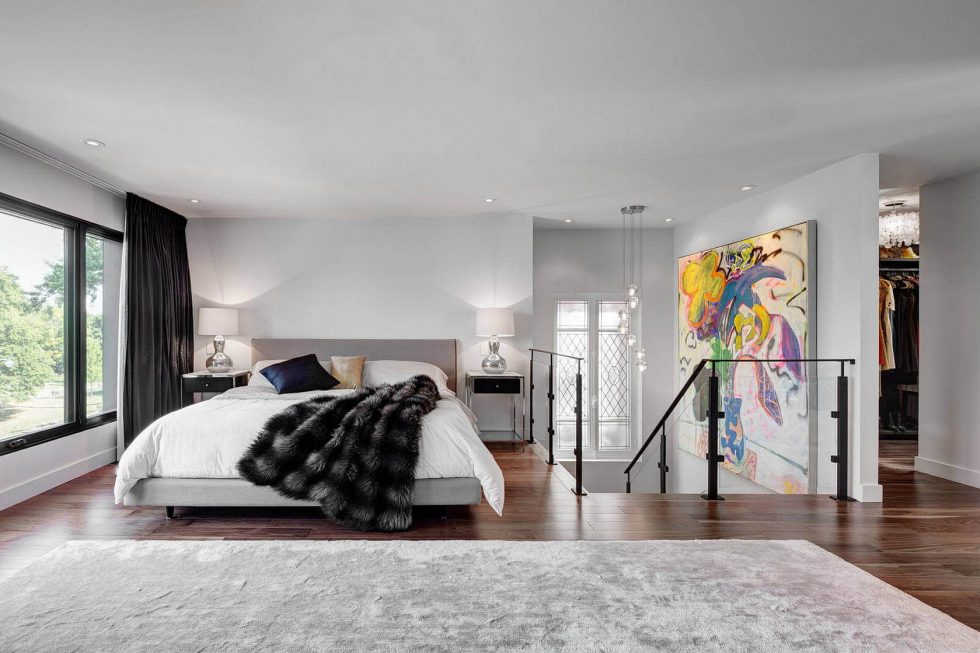 © Revelateur Studio
The house is filled with comfort being is felt at the internal yard as well, which is decorated in tones compliant with overall house`s interior. It is a perfect place for comfortable rest at the hanging lounger or at the sofa, as well as for spending time with guests.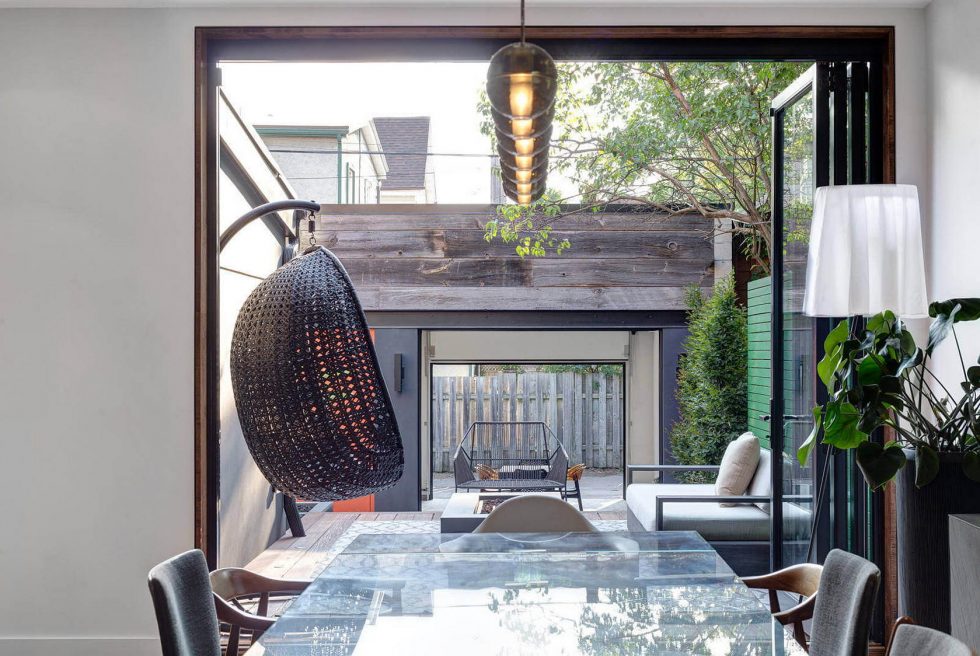 © Revelateur Studio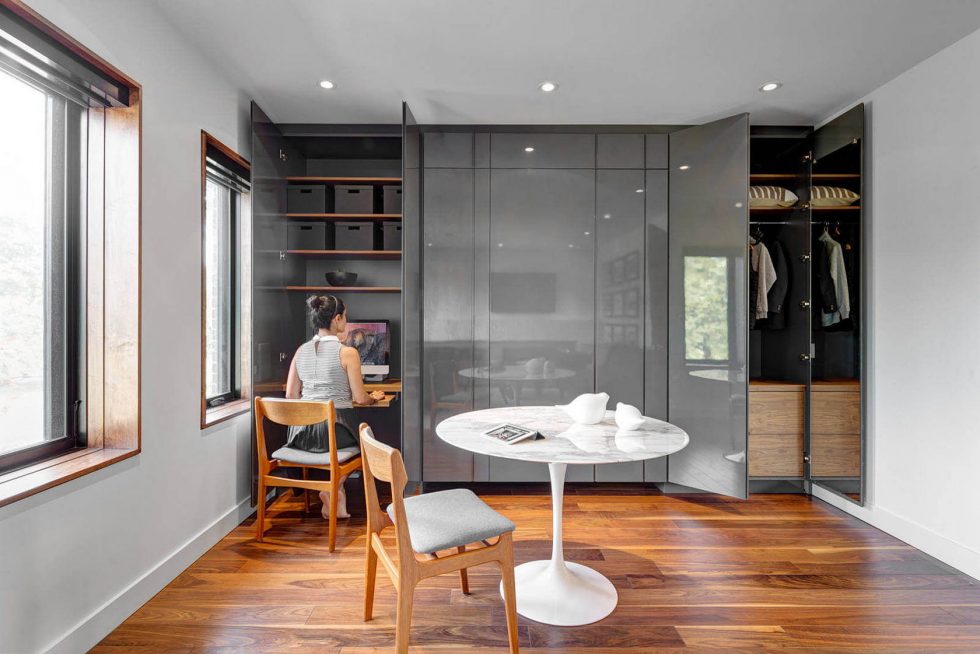 © Revelateur Studio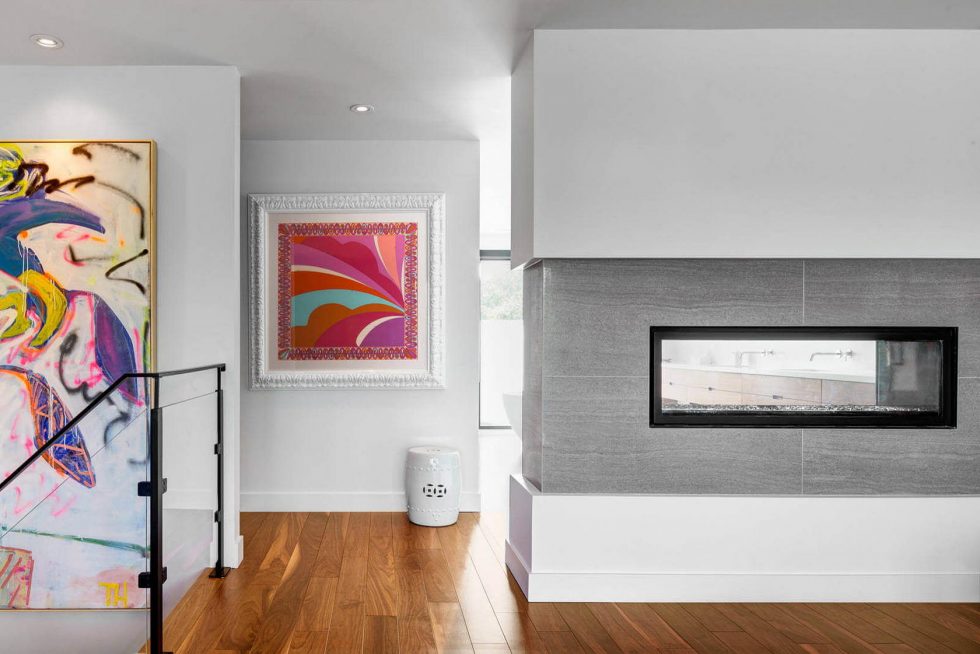 © Revelateur Studio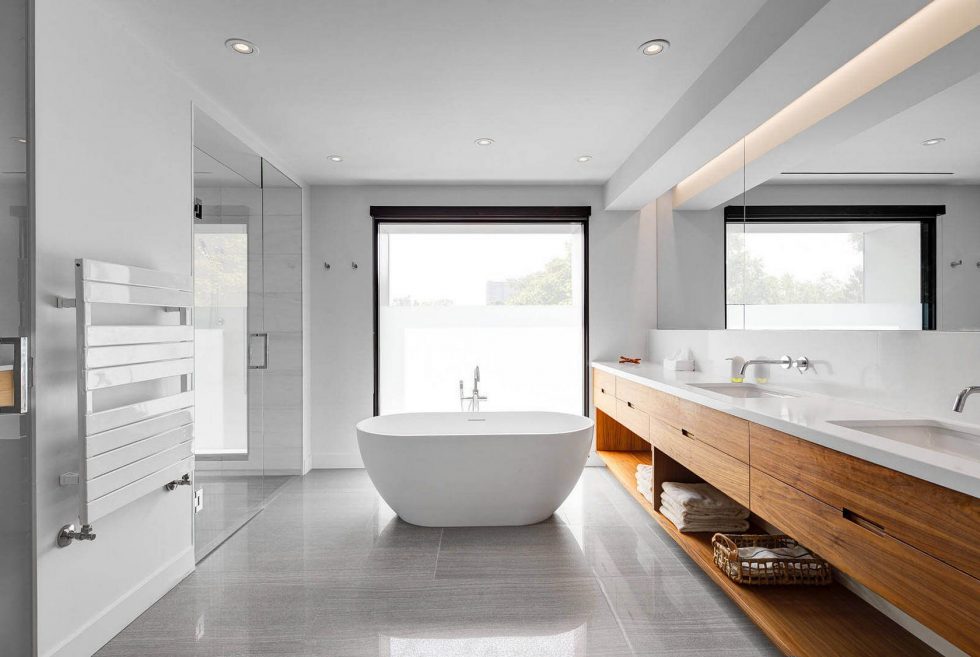 © Revelateur Studio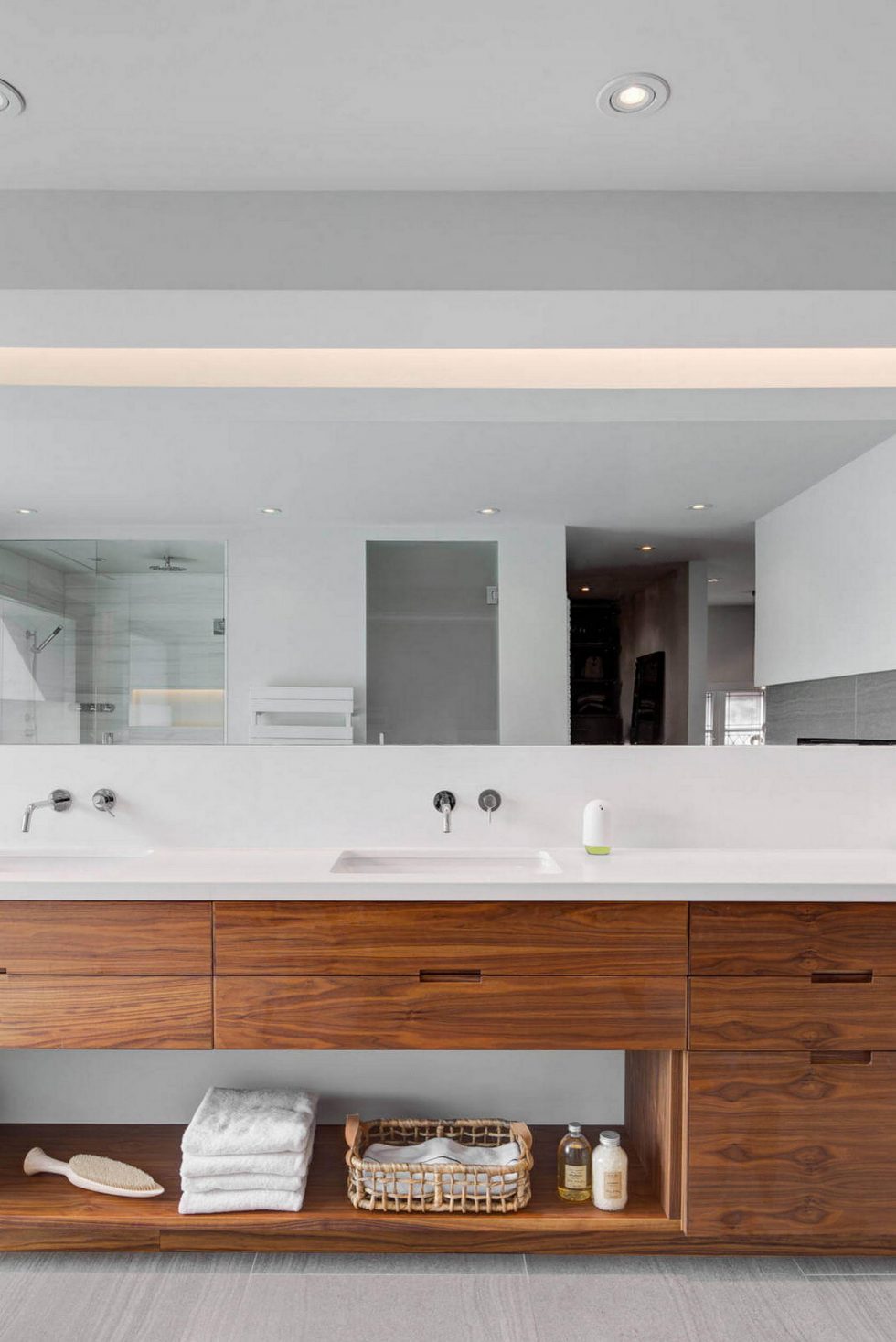 © Revelateur Studio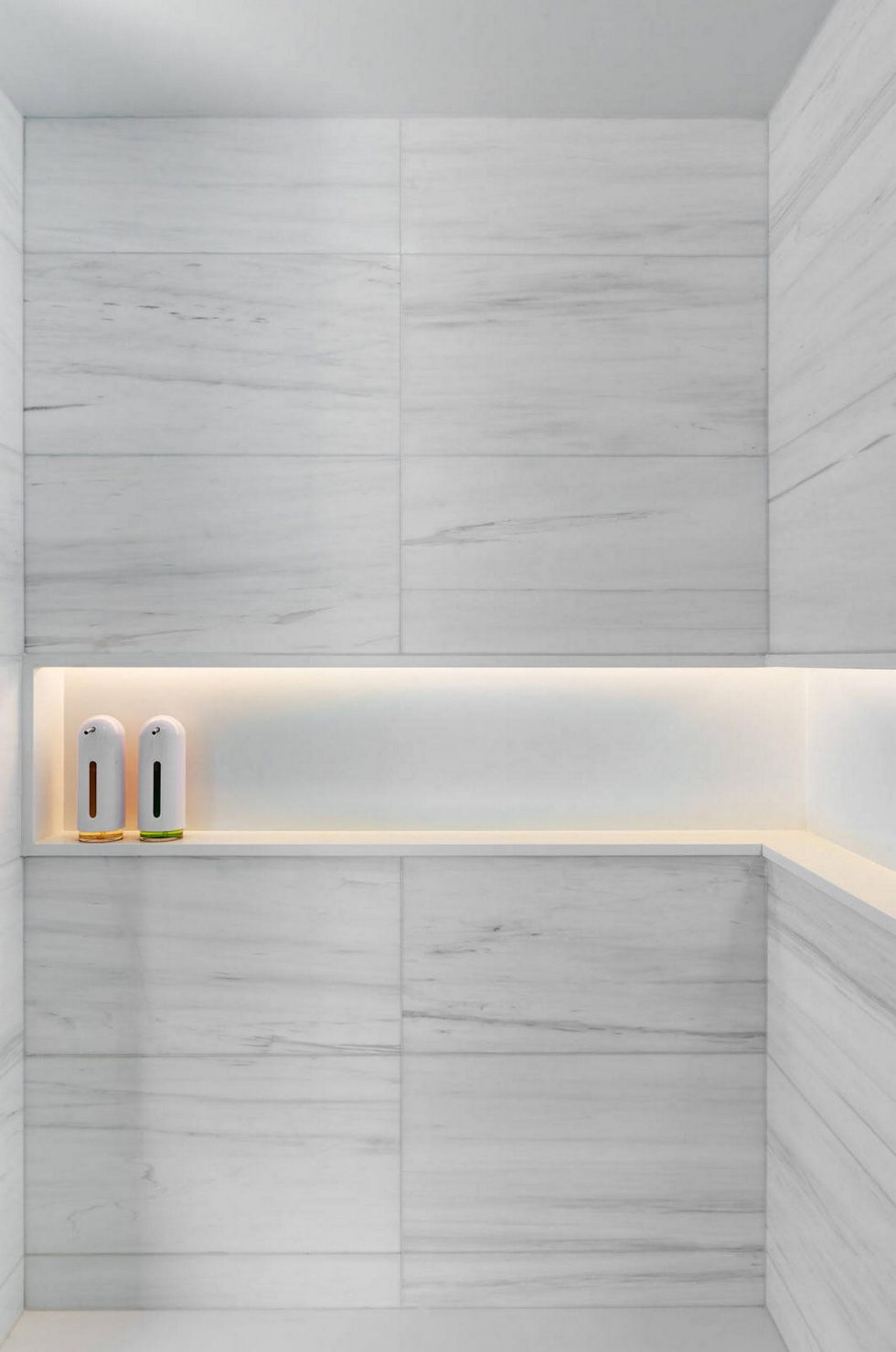 © Revelateur Studio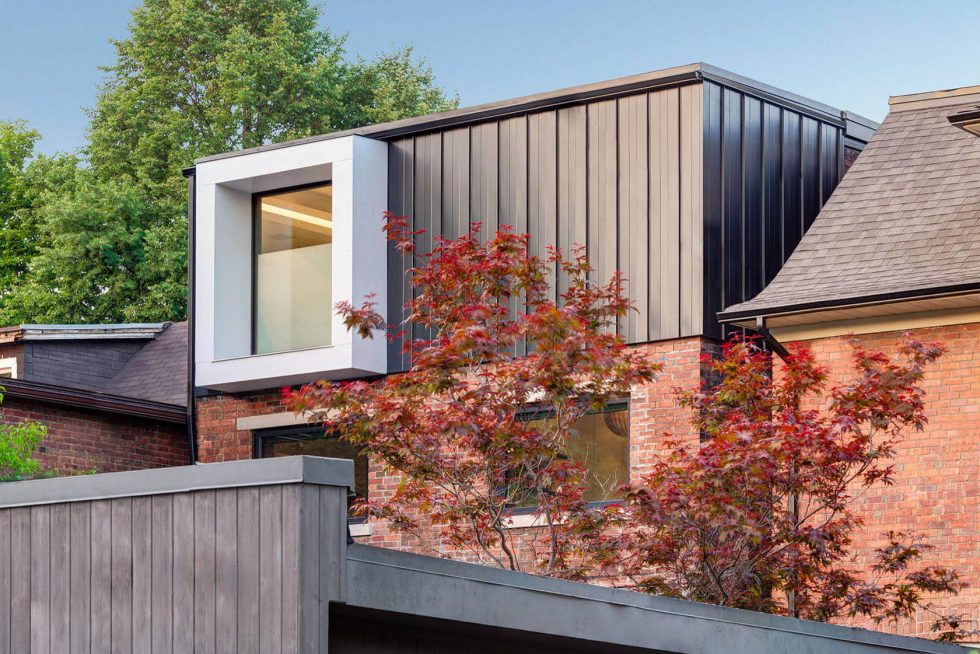 © Revelateur Studio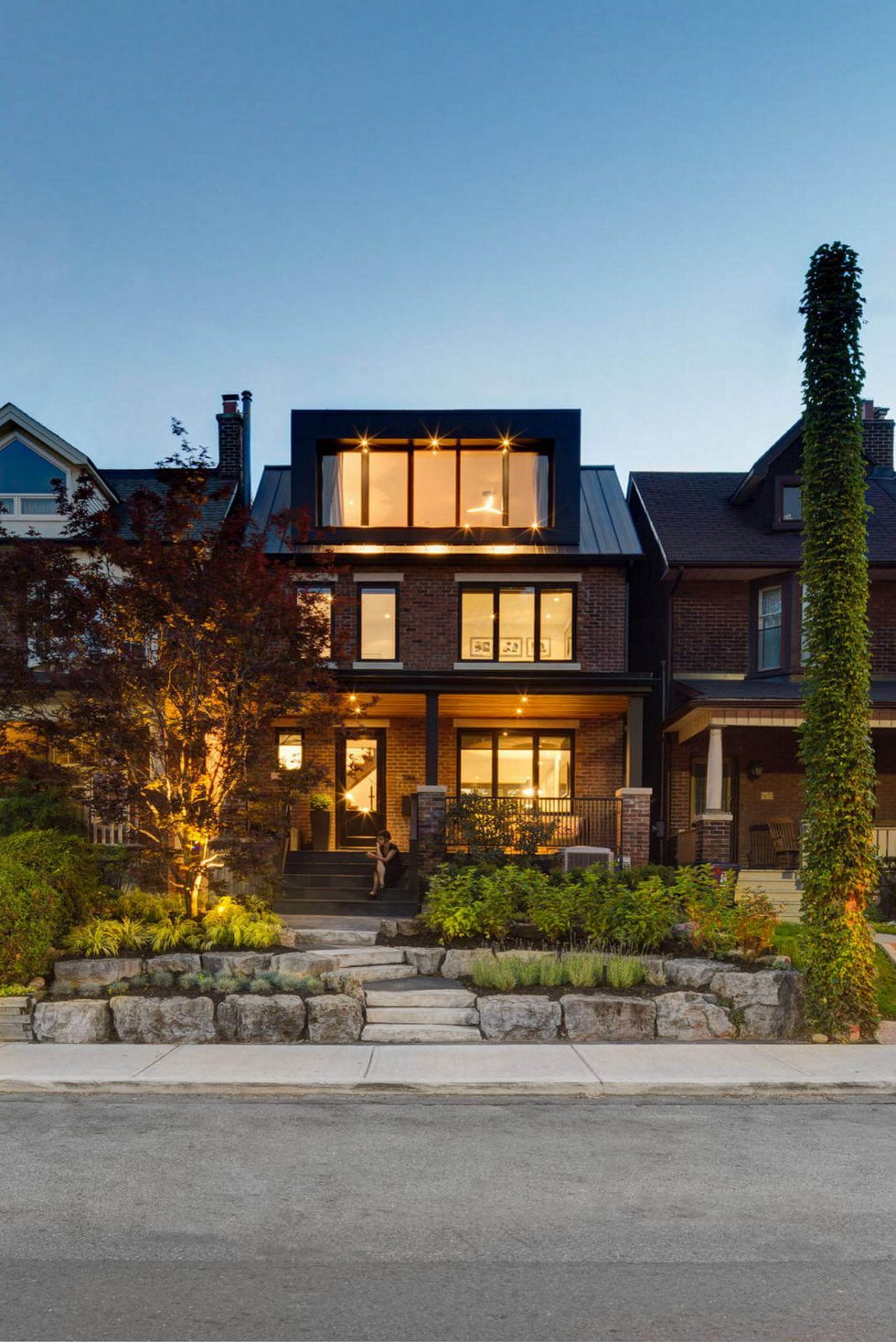 © Revelateur Studio
Project Authors: Post Architecture Studio / Photos by Revelateur Studio