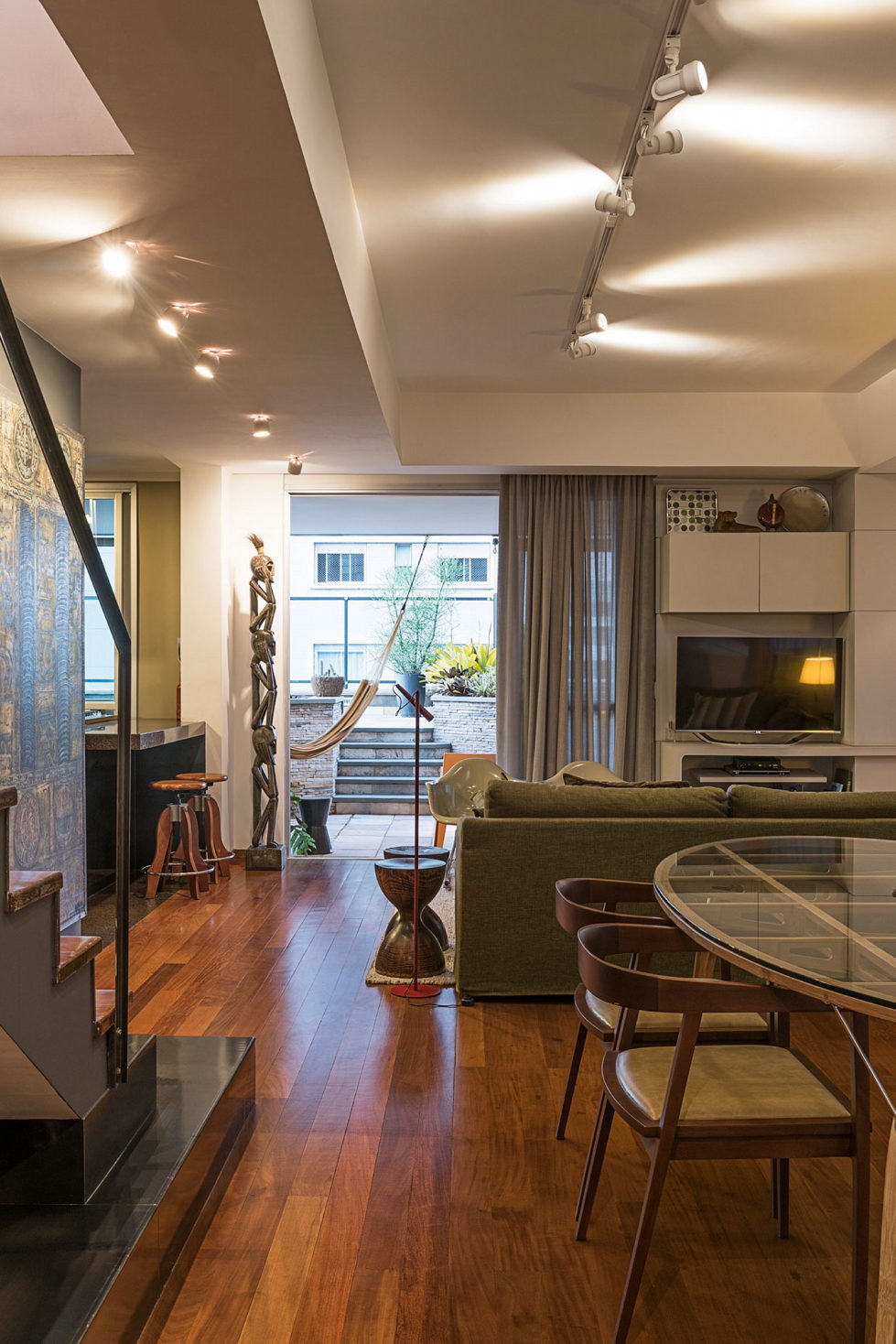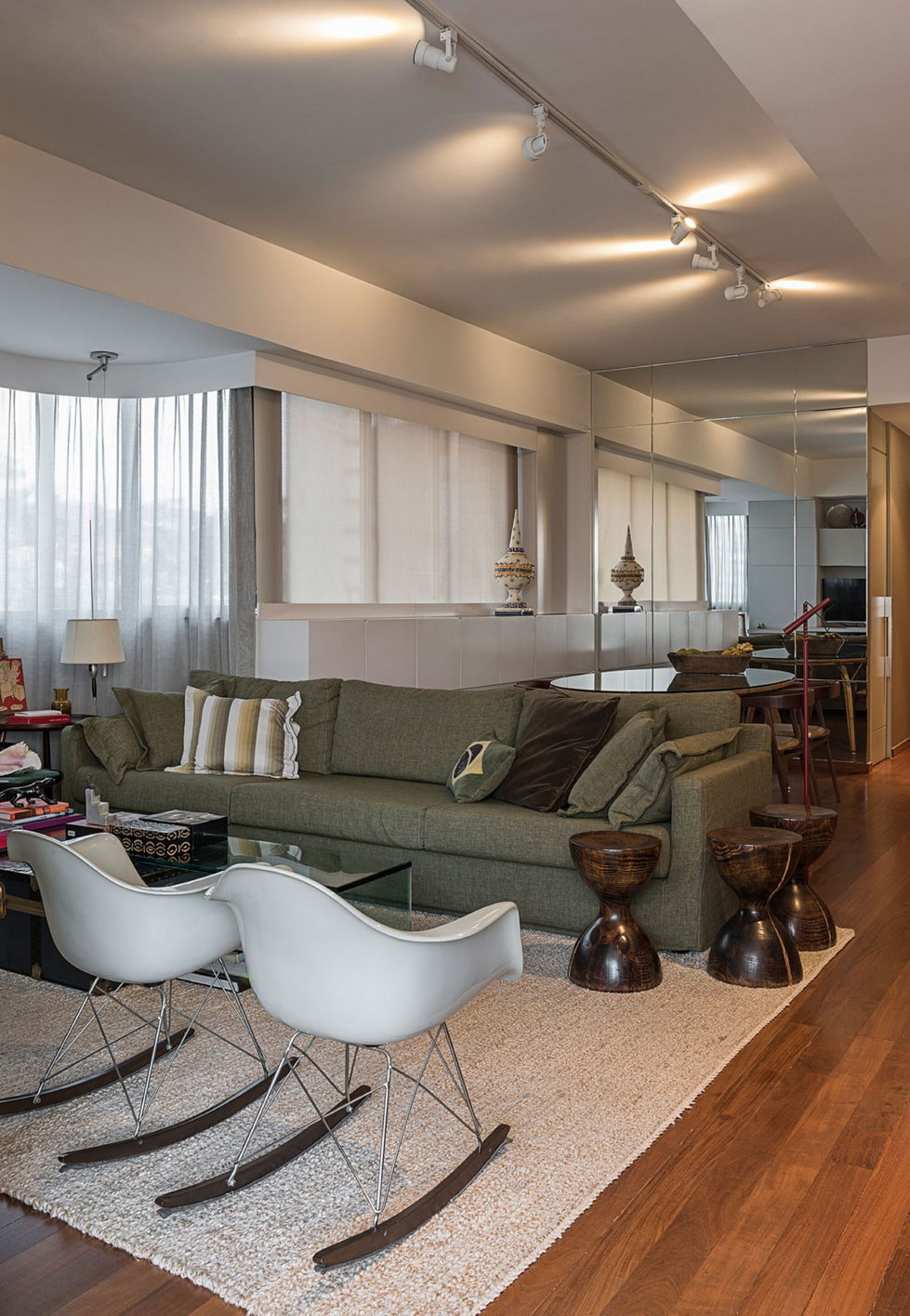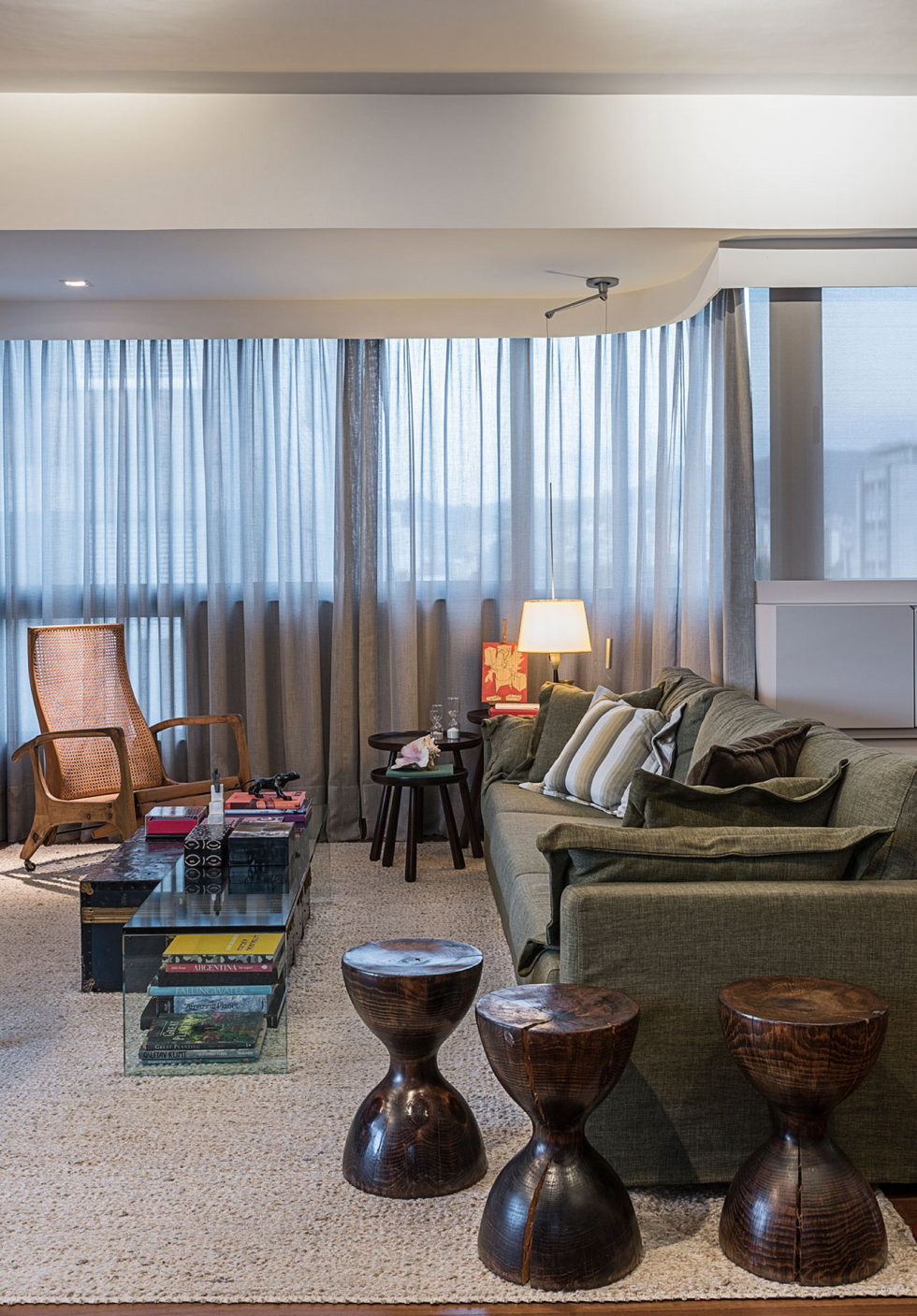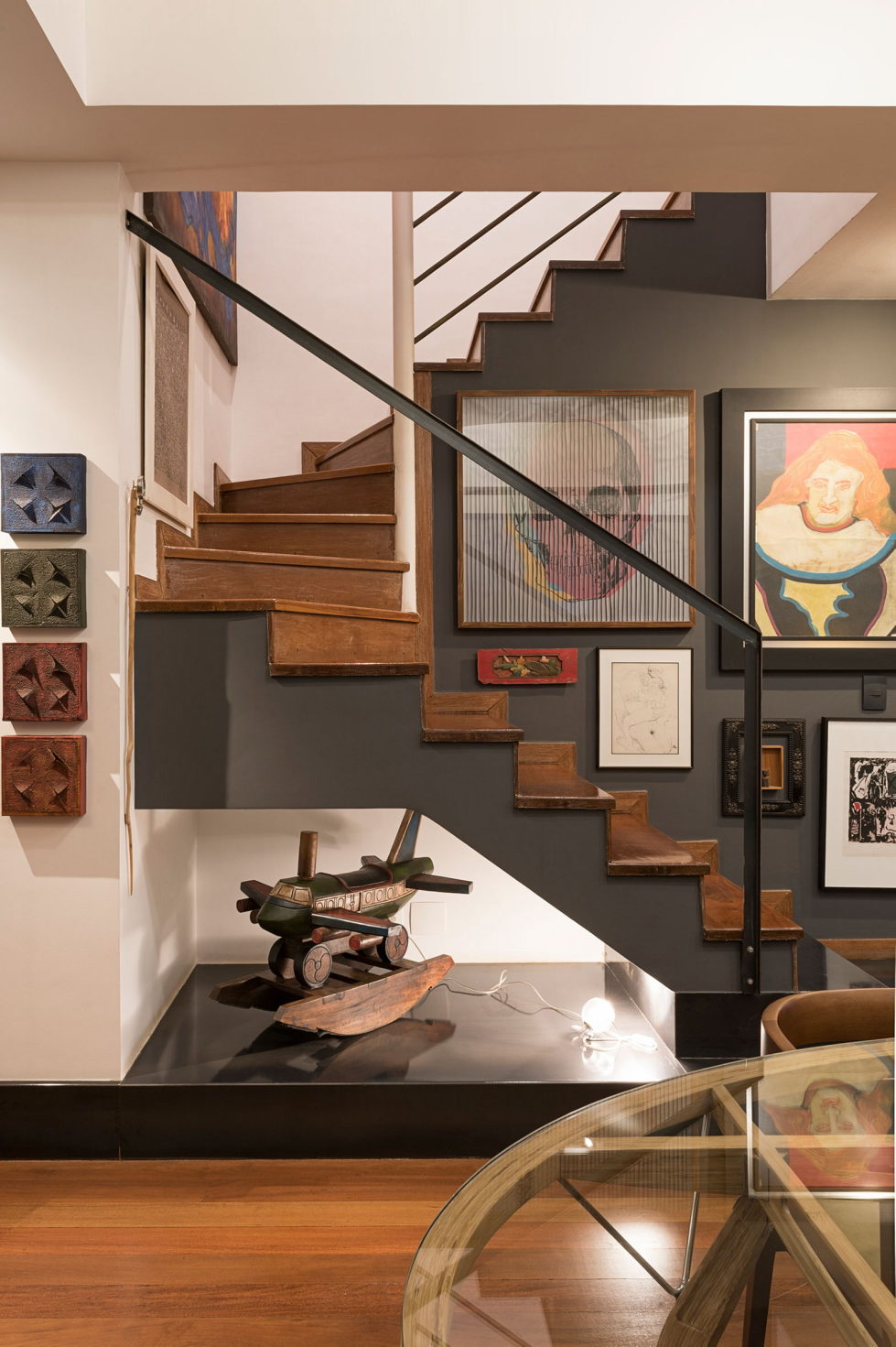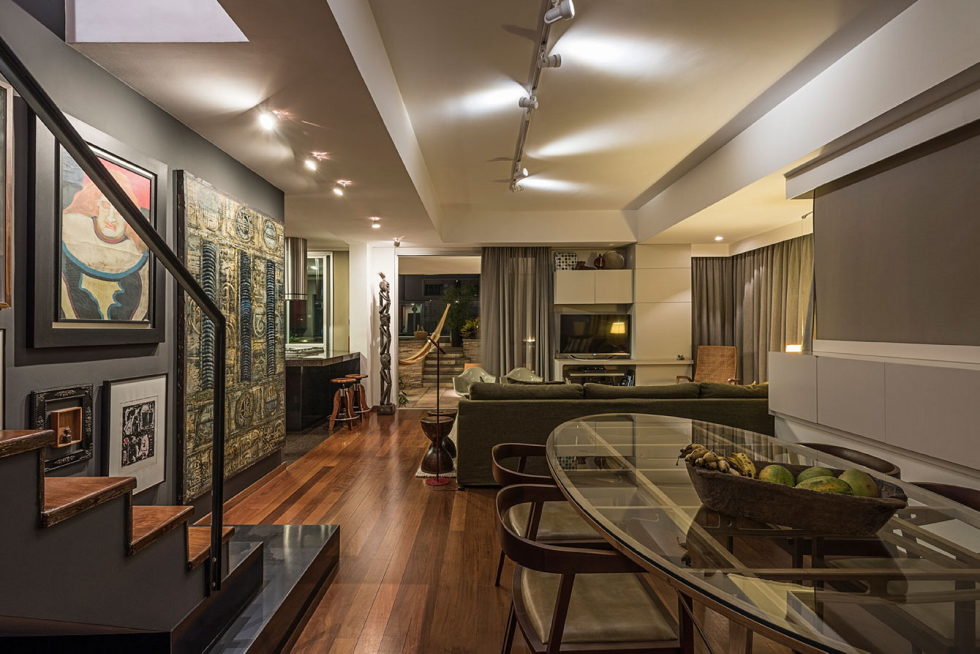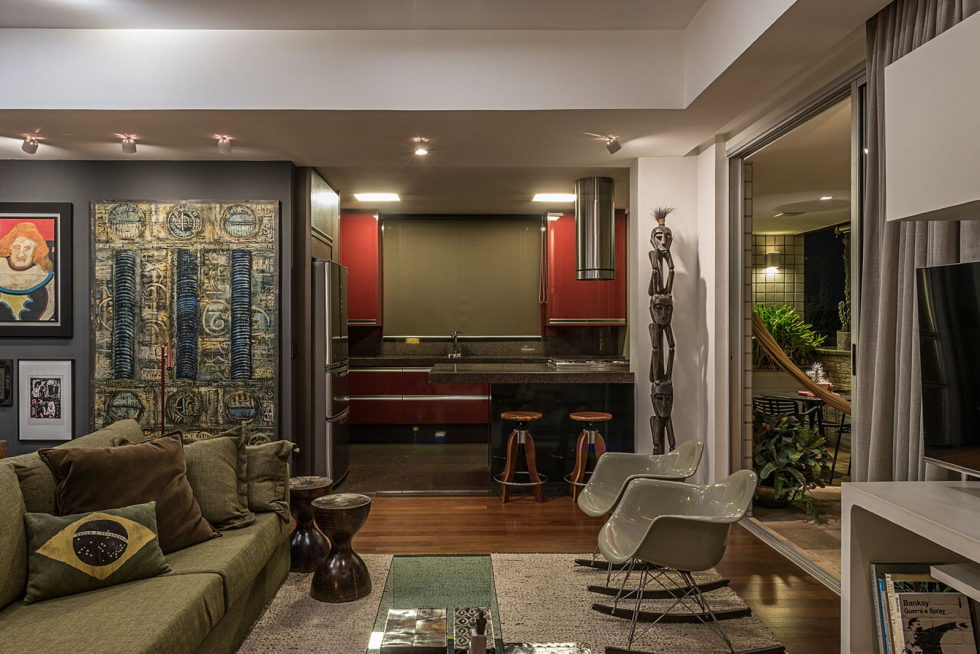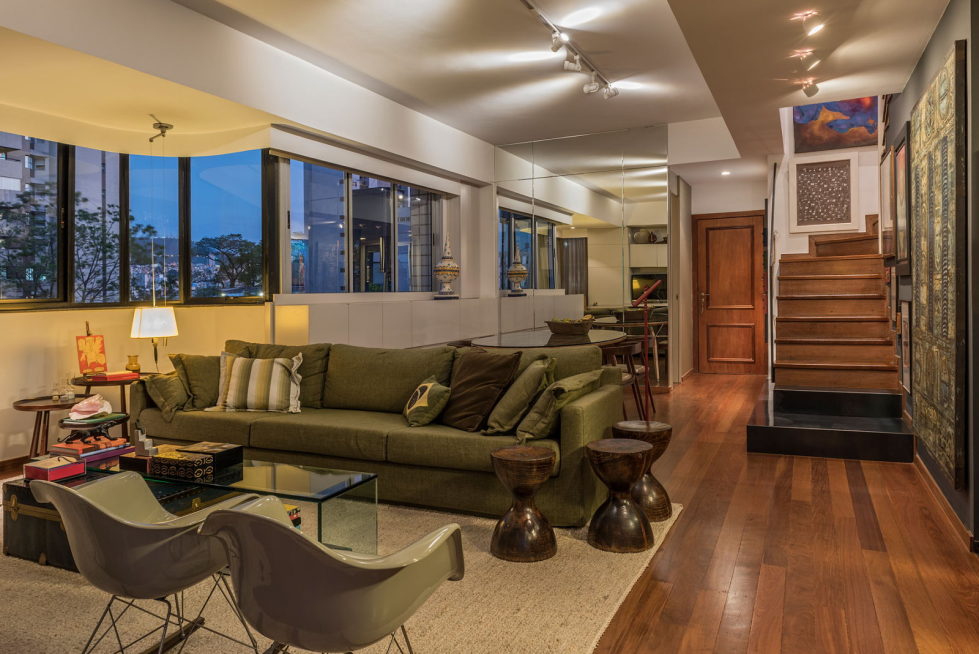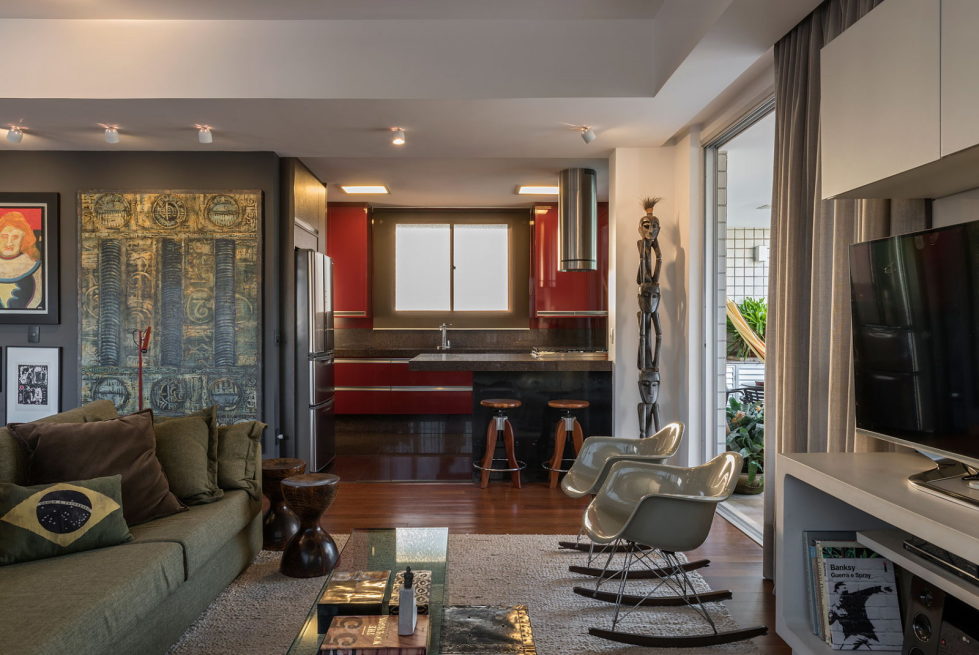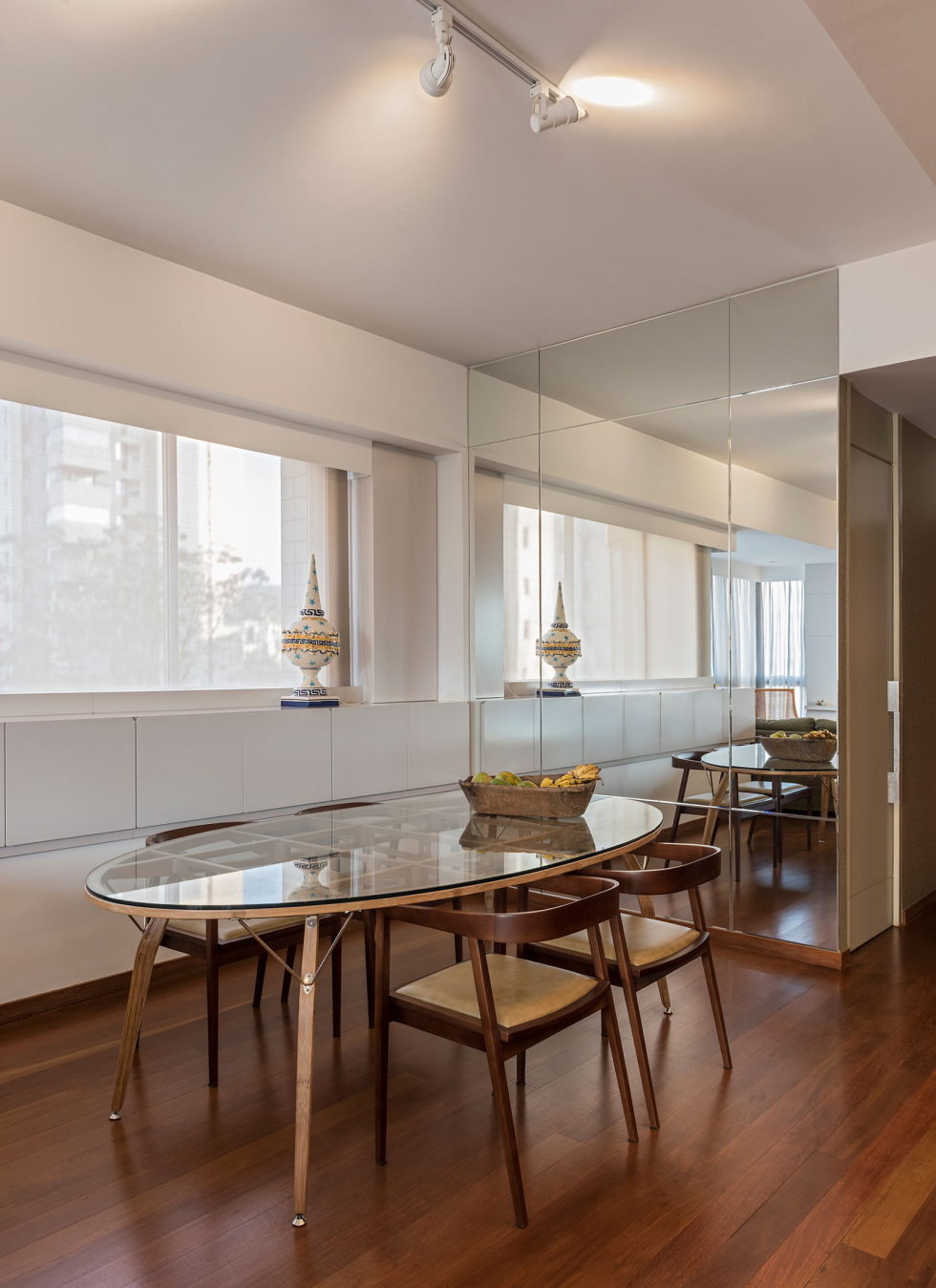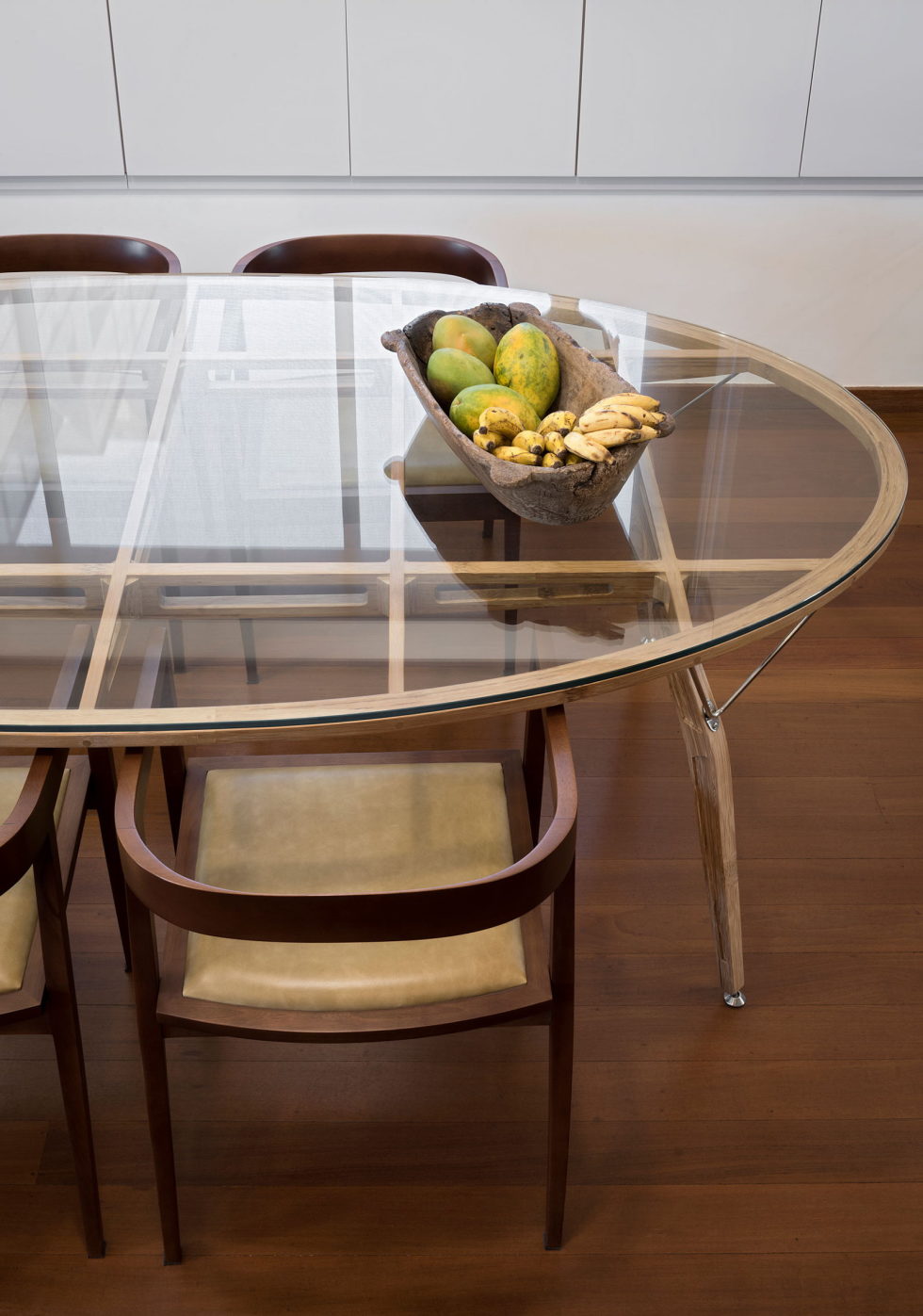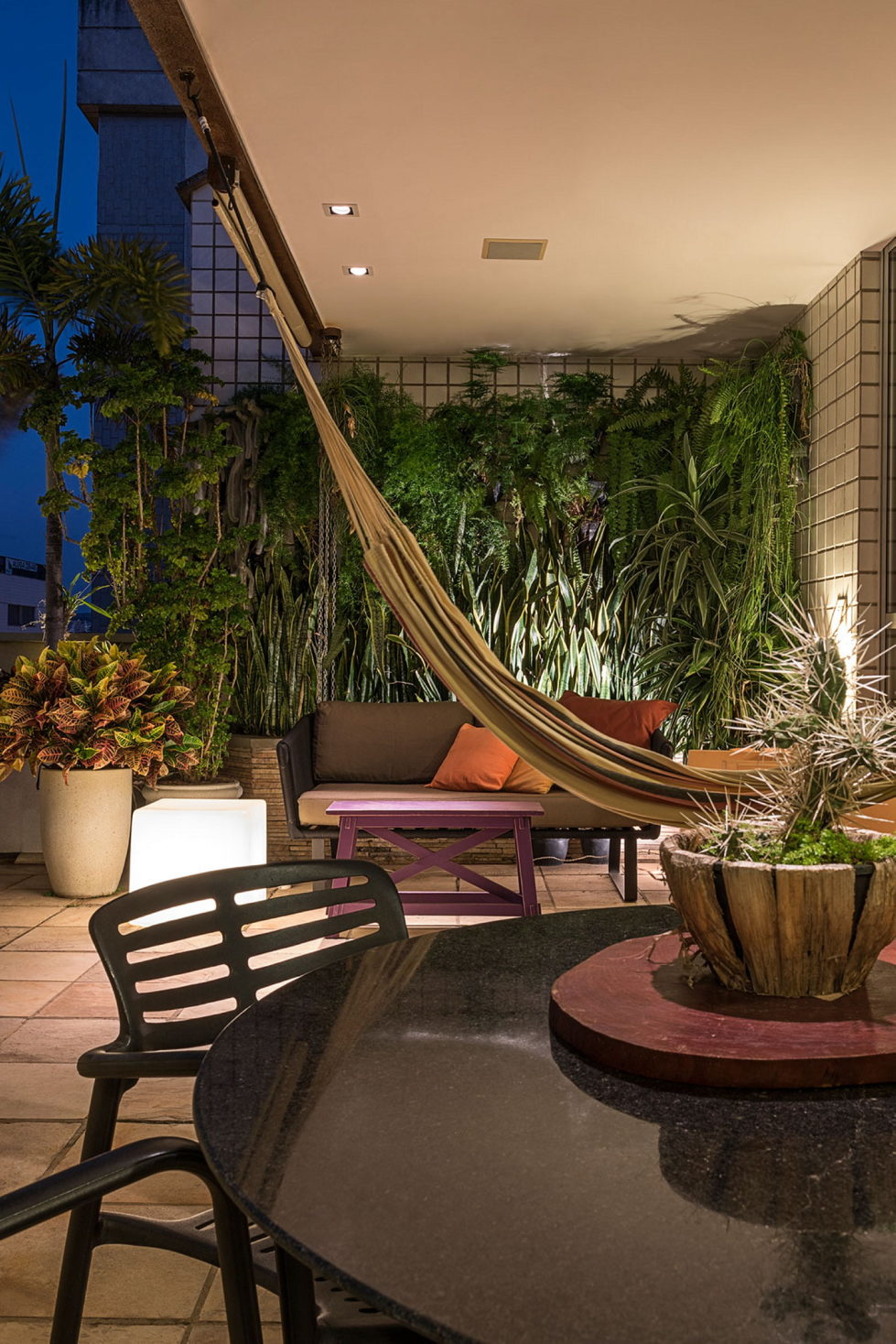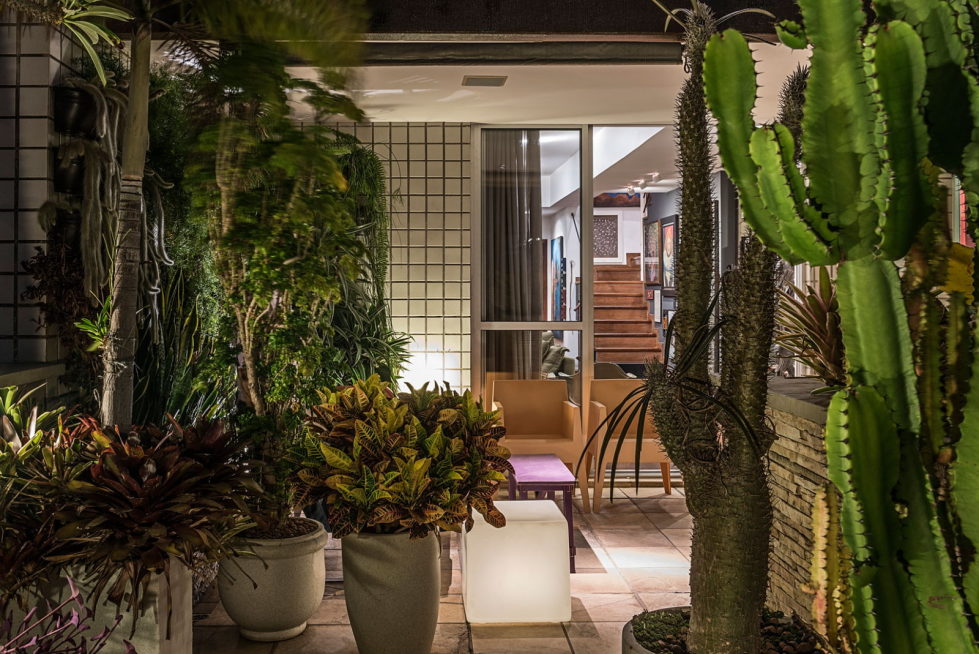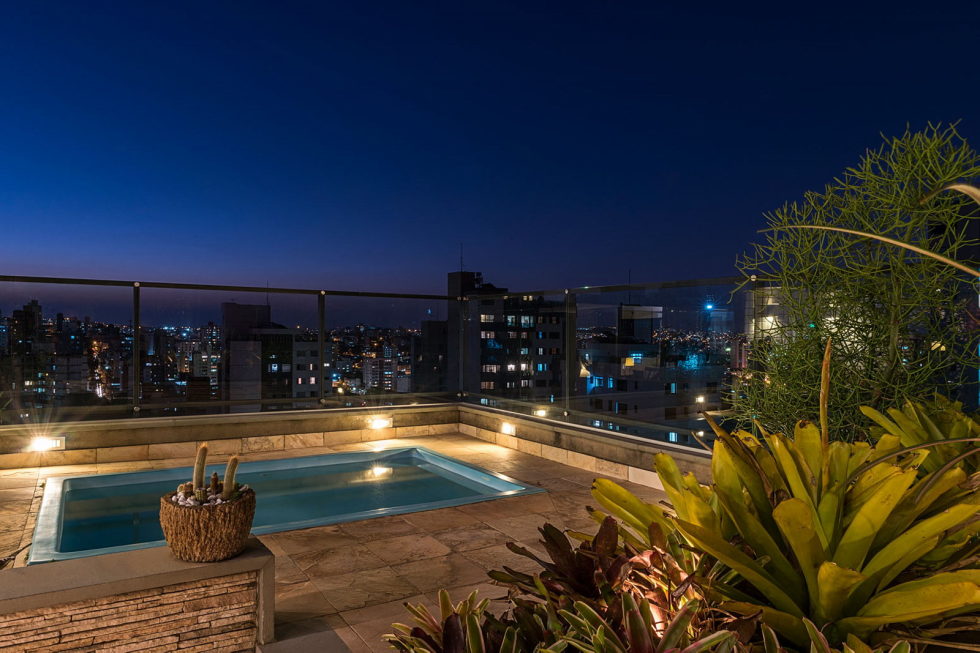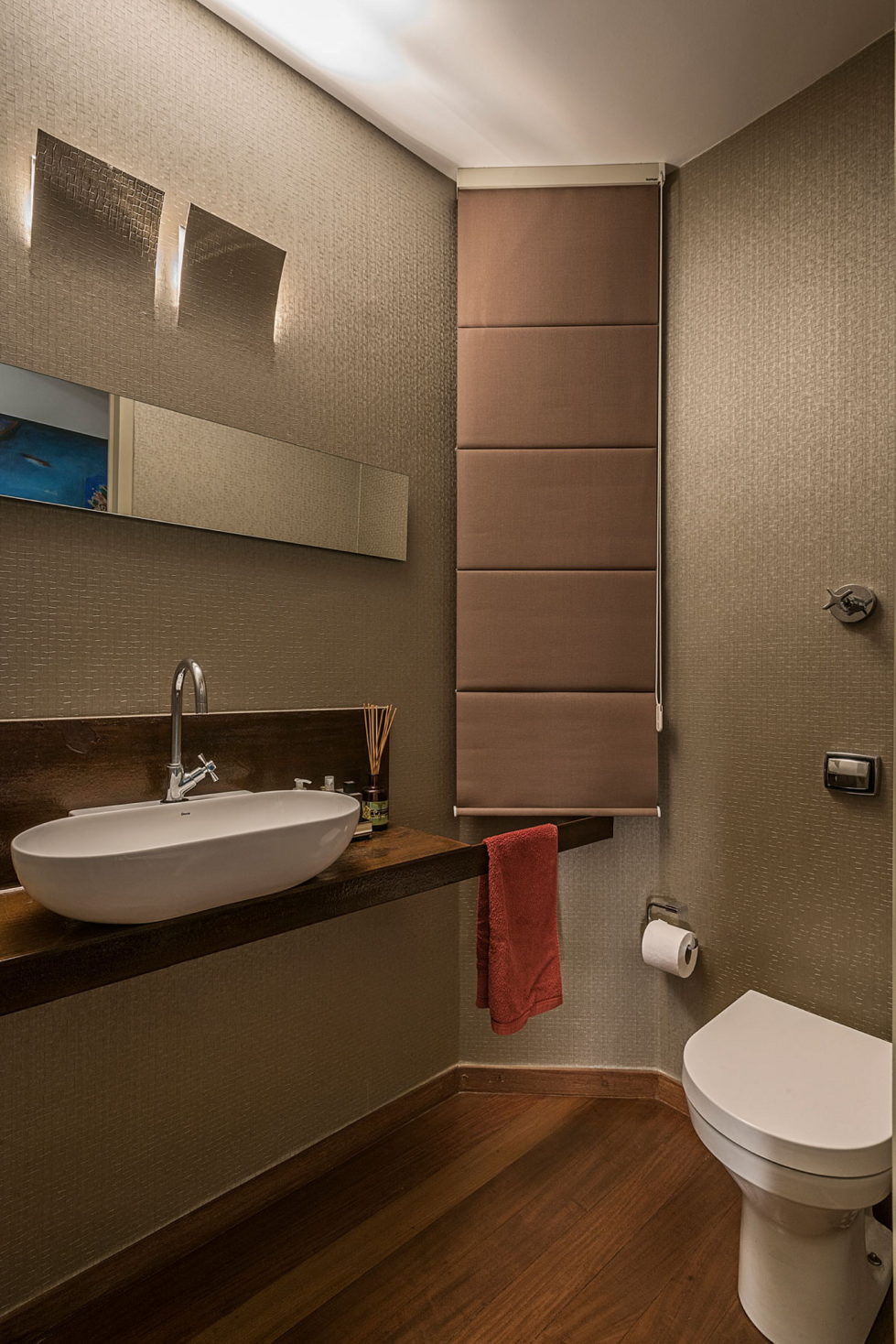 This luxurious penthouse called Top House is located in Belo Horizonte, Minas Gerais (Brazil) and is performed according to the project of Celeno Ivanovo. This is a residential house of 25 years old, which was totally reconstructed inclusive of requests of the new owner, who dreamt to have a spacious house, which would be comfortable not only for the members of his family, yet would accommodate pretty big scope of friends. All partitions were totally removed from the first story and thus the beautiful living room, dining room and kitchen were created. There is an entrance from the living room to the marvellous terrace with breathtaking city view. Cozy hammock, plenty of exotic plants, small sofas, a table and finally gorgeous opened swimming pool with a city view – what else would the one need for proper rest? And the modern interior really fascinates with elegancy!
Effective combination of various styles and materials, appropriate use of original décor items, including wooden sculptures and paintings of local artists make the interior outstanding and flamboyant. Moreover, use of natural materials in the finishing creates the unique atmosphere of luxury and beauty.
Parqueted floors are manufactured of Brazilian wood material called Tabebuia. Its second name is Brazil nut. The chairs are made of straw, which is used at construction of sea vessel`s desks. At the same time the dining table is performed of bamboo, the carpet is made of natural silk, flax and hemp fibres. Luxurious furniture, plenty of light and original accessories highlight the outstanding design and fill the space with harmony and cosiness. Combination of brown tinctures of wood with numerous tinctures of green adds some eco-hints to the design and create calm and placatory atmosphere.
Photos by Daniel Mansur