Casa Ocho Jardines house was created upon the project of Goko MX company in Cuernavaca city (Mexico). The designers wanted to create the feeling of unification with nature, thus the whole project was constructed around the tree, which have been already growing on the land spot.
Despite the house consists of only one storey, there is enough space for meetings with guests, for cooking, swimming, sport activities as well as for calm pastime on the sun lounger in the garden. The garden is divided on eight different sections. For instance, one of the guest rooms overlooks the ferny sector, whereas the host`s bedroom looks out onto the garden, filled with bougainvilia bushes. There is one more garden which is the main one and it can be admired from the terrace, swimming pool, living room and dining room. The designer`s idea is accomplished with the cicada garden, located near the living room, as well as with fruit corridor, lawn in front of the bathroom and green tunnel, leading to the main garden.
The sense of freshness, warmth and closeness to nature is created due to use of natural materials, such as marble, wood and glass. The architects have also thought over heating and water-heating systems, which are based on use of solar heat. Such approach is not only cost-effective, yet influences the surrounding nature in the favourable way.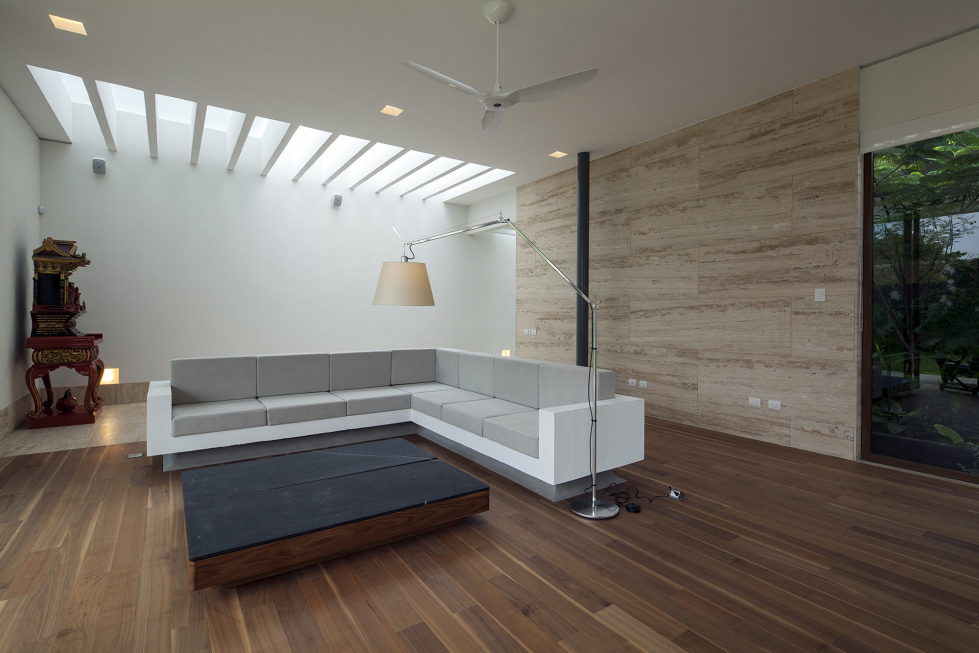 Photos by Aki Itami R.