The Dutch company Moooi is famous for its passion to outstanding design. Its creative director is Marcel Wanders, who is able to amaze anybody with his furniture and lighting fixtures. Therefore it isn't strange that he managed to discern the potential at the diploma work of Maarten Baas, the newcomer designer. According to the young designer, he had been approaching to the work in a baking technique for several years. He was attracted by the very idea of a creative destruction of classic-styled furniture. He carried out various experiments with the furniture, thrown it down the height and soaked, and eventually discovered that the wood material can be made old best by the fire. As a result he invented a simple technology of art-furniture production. Ready-made wooden basis of a baroque chair is burned with the help of blazing lamp. The wood material smoulder and even becomes burnt through.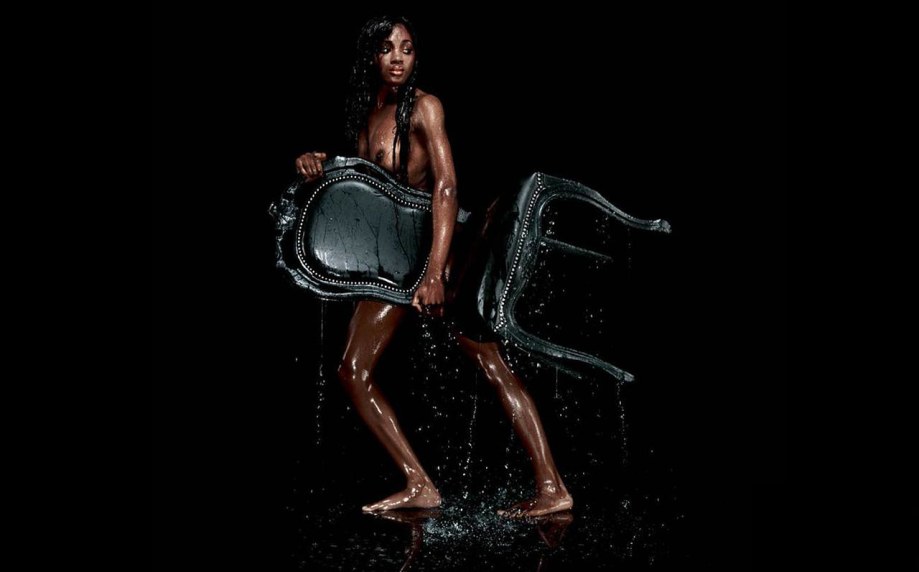 © Erwin Olaf

It is not necessary to wait until the material would be fully burnt, the fire should be suppressed. The part, which was so ornamentally burnt, should be fastened with the help of molted synthetic resin.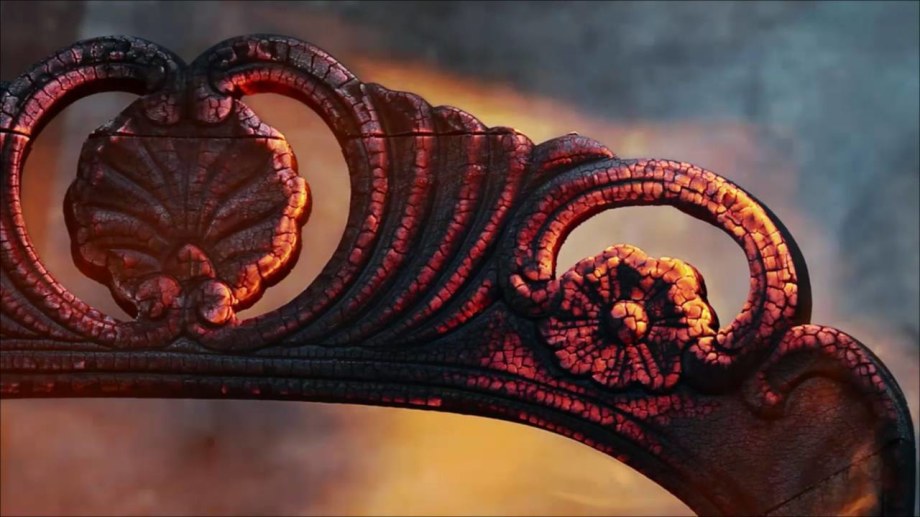 © Moooi
Every chair, produced according to the described technology, is unique, as it is impossible to predict, which place would be heavily burnt each time.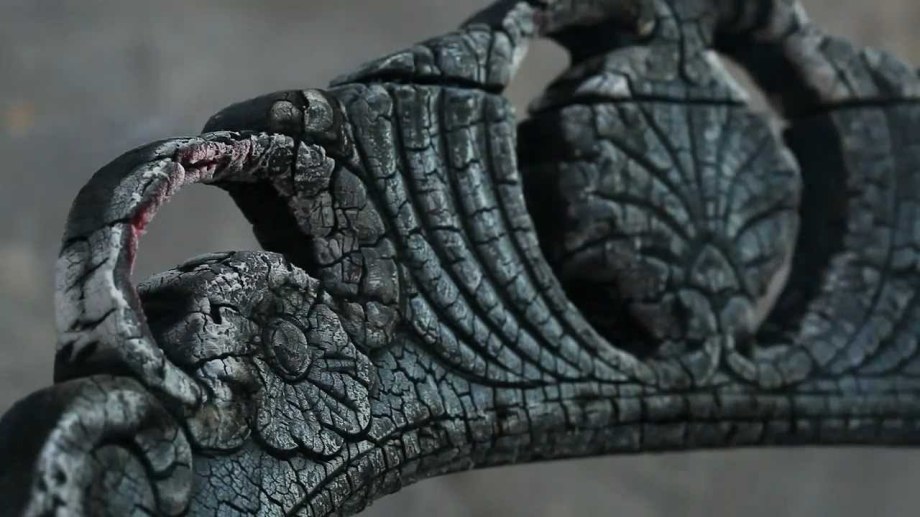 © Moooi
The basic model has upholstery of black leather, yet is available in colour style as well.
This chair was immediately included into the brand`s main collection in 2002. Later on the chair was supplemented with a burnt Bergere armchair in black skin.
Chandelier Smoke is the third element of this collection, produced by Moooi company.
The rest of burnt furniture and interior items are made at the designer`s Dutch studio named Baas & den Herder studio. Since 2004 this set is exposed at Moos Gallery in New York as a part of "Where There's Smoke…" project. Especially for this project Maarten Baas has used his specific technology and burnt famous items of XX century, made by well-known designers (Eames, Gaudi, Rietveld), which are still manufactured by respectable armchairs producers.
Original – Gerrit T. Rietveld's 1918 Red and Blue chair: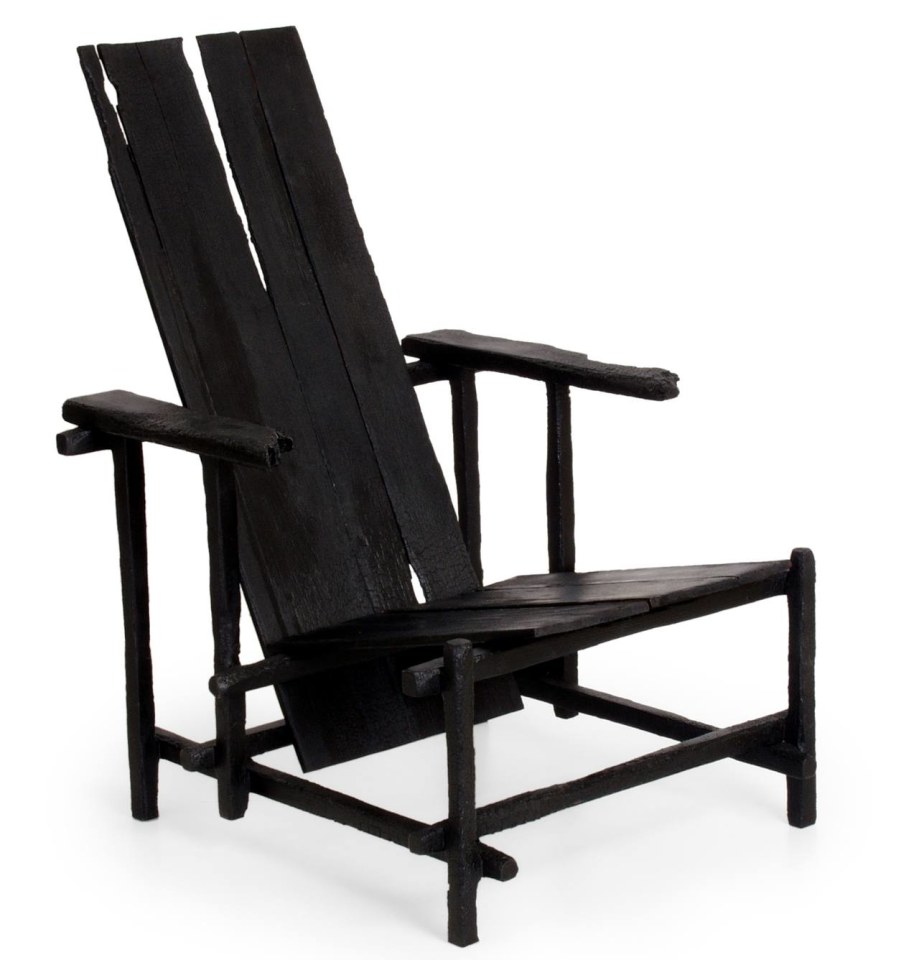 Original – The Campana Brother's 2003 Favela Chair, produced in lots by Edra trademark: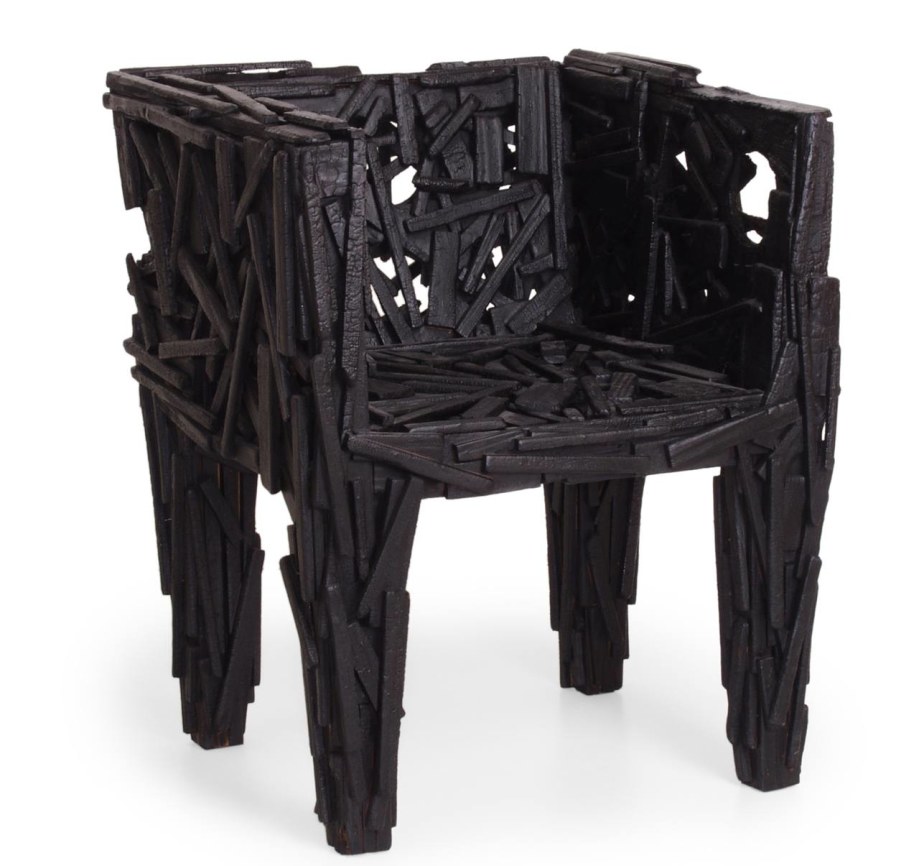 Original – Ettore Sottsass's 1981 Carlton room divider, created by Memphis Milano: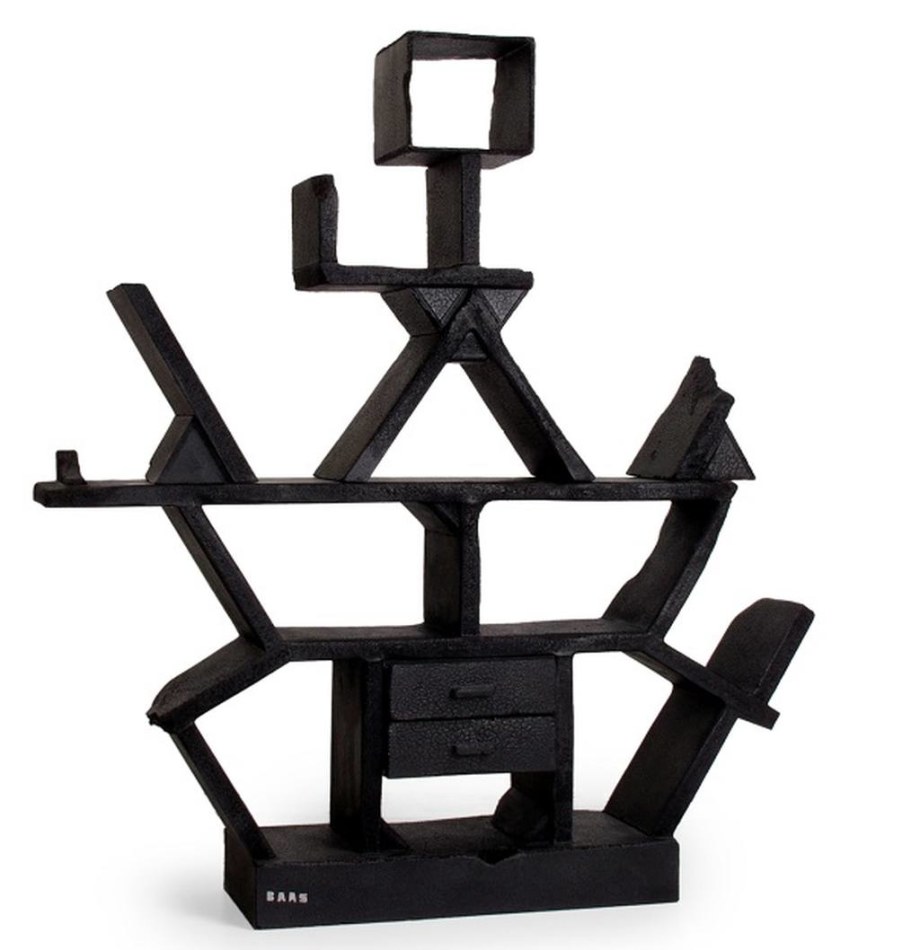 Original – Charles R. Mackintosh's 1902 Hill House 1 chair, manufacturing rights belong to the factory Cassina: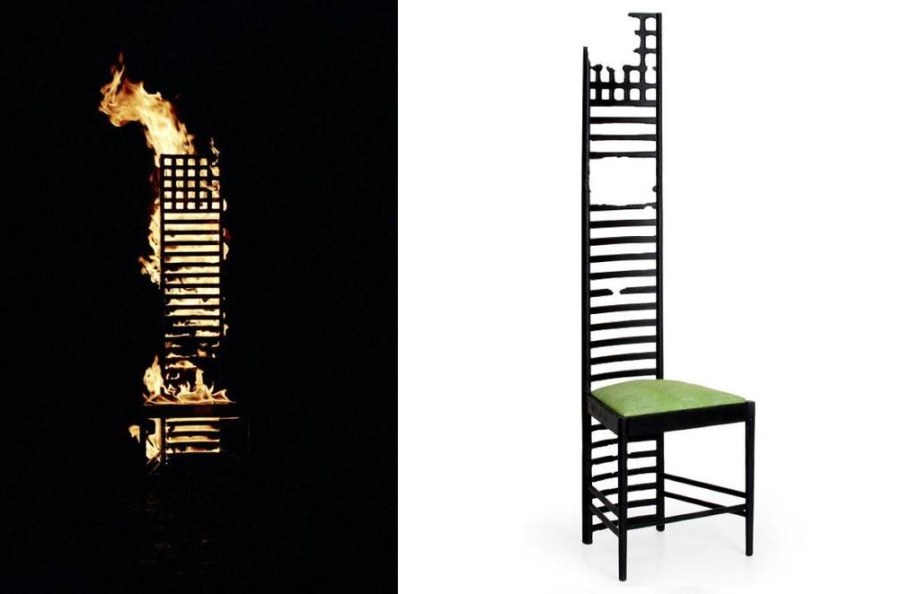 Original – Antoni Gaudi's 1902 Calvet armchair, manufacturing rights belong to the factory B.D Barcelona Design: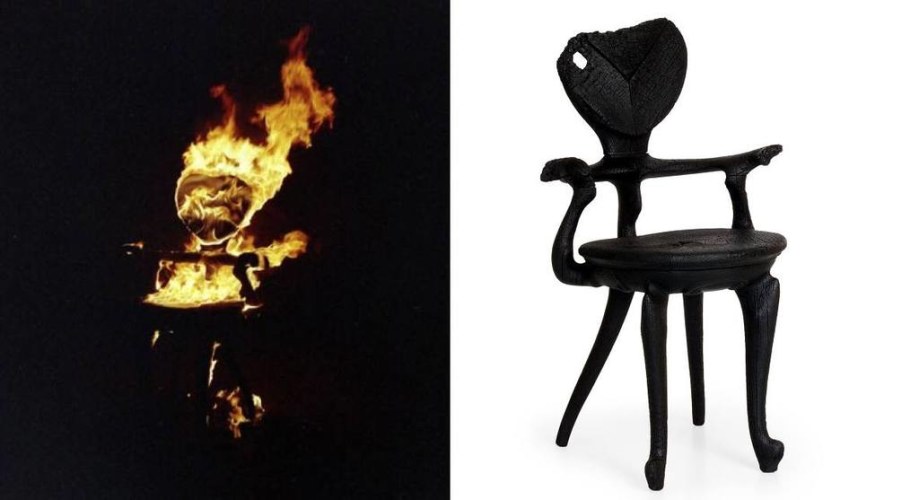 Original – Gerrit T. Rietveld's 1934 Zig Zag chair, is still manufactured by Vitra armchairs producers (in Europe) and Hermann Miller (in the USA):