Geraldine Street Cottesloe is a private residence, located at the surroundings of Perth, the biggest city of Australia. The design and project of this residence was created by Signature Custom Homes architectural bureau. This is a luxurious and up-to-date private house, whose owners are a young couple.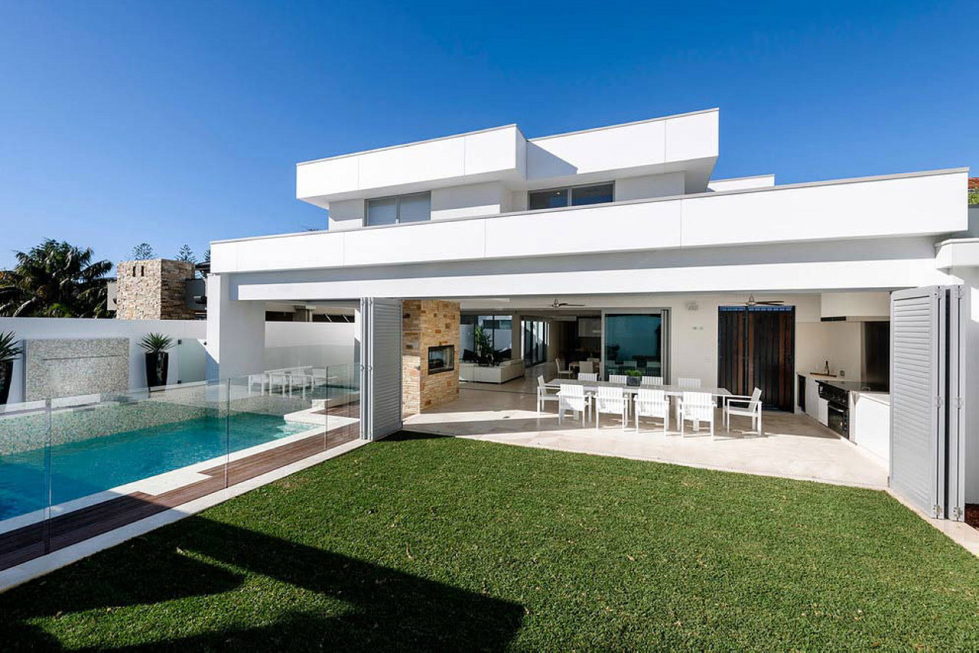 © Signature Custom Homes

Exquisite architecture of this fabulous residence fascinates with strict lines, beauties of the distinct proportions, bright dynamics and simplicity. In order to expose the harmony of volumes and project`s laconic composition in full the architects have decorated the façade in white. Black metal fence, which encompasses the parcel of land near the house from the road`s side look stylish and stay in contrast with bright greenery of lawns and soft tones of the building.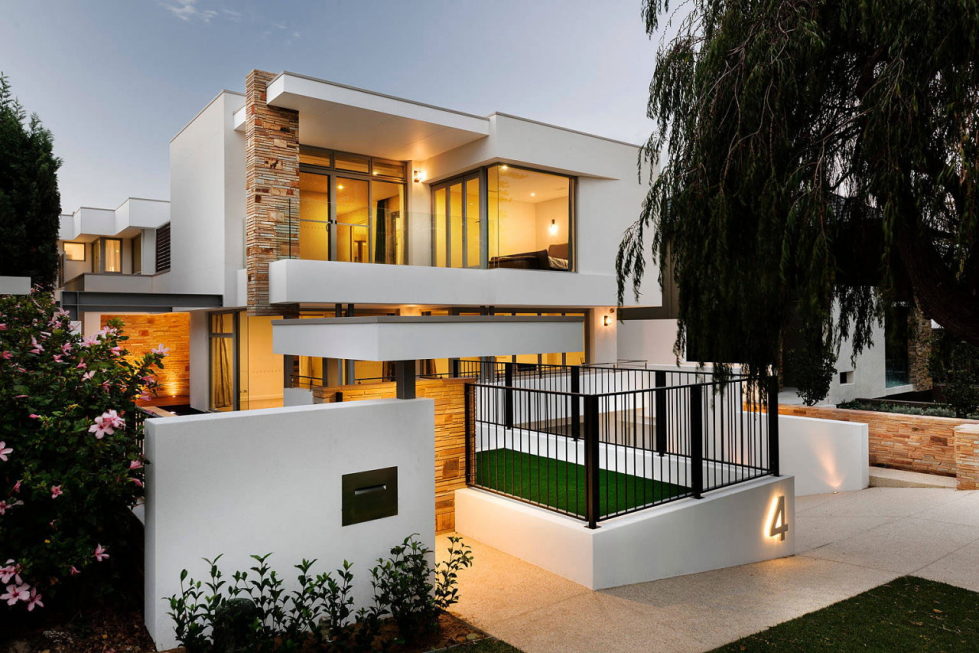 © Signature Custom Homes
Beautiful modern interior impresses with elegancy and freshness. Two outstanding fireplaces with stone chimbleys, floor of natural stone, as well as use of expensive wood species fill the interior with exquisiteness and comfort. Wide opened spaces contain plenty of natural light and are rather cozy.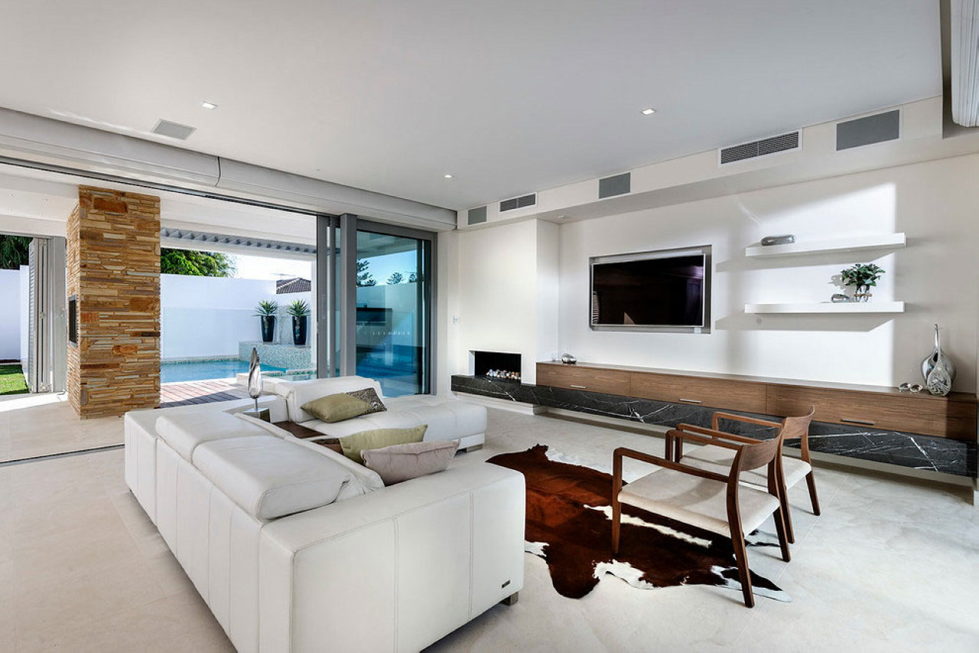 © Signature Custom Homes
The space sense is increased due to plenty of white colour in the interior. Natural stone and grey steel frames of large windows perfectly set off whiteness of the walls.
There is a sliding wall between the social zone and terrace. It can be totally removed and at that the living room becomes conjoined with a small green yard and a swimming pool.
Apart from that the designers used plenty of natural stone: as floor covering, as finishing of decorative panels and portals of two modern fireplaces. Apart from that the walls and floors of bathrooms are covered with natural marble.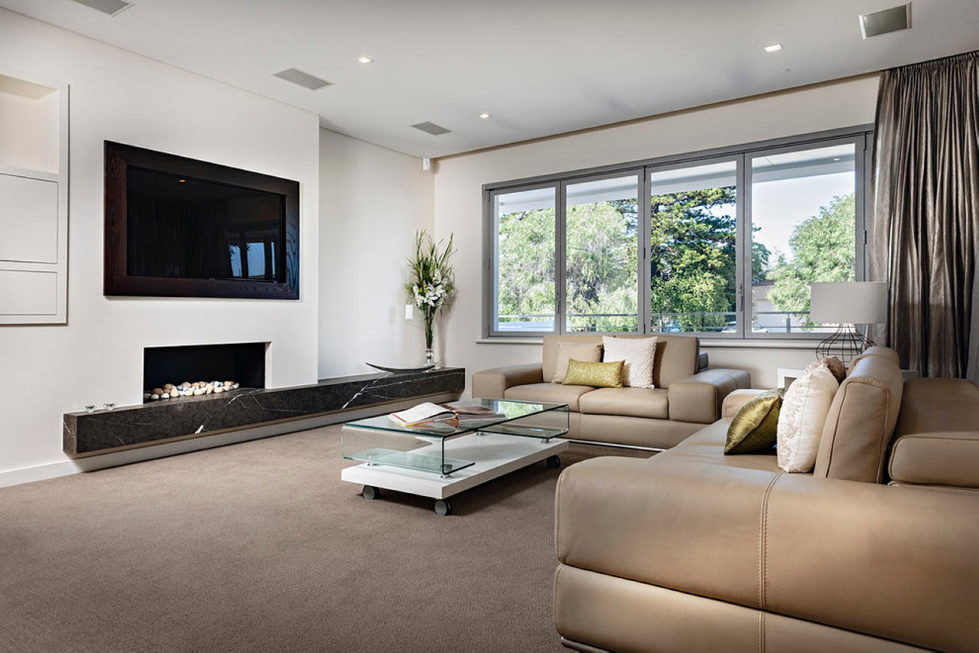 © Signature Custom Homes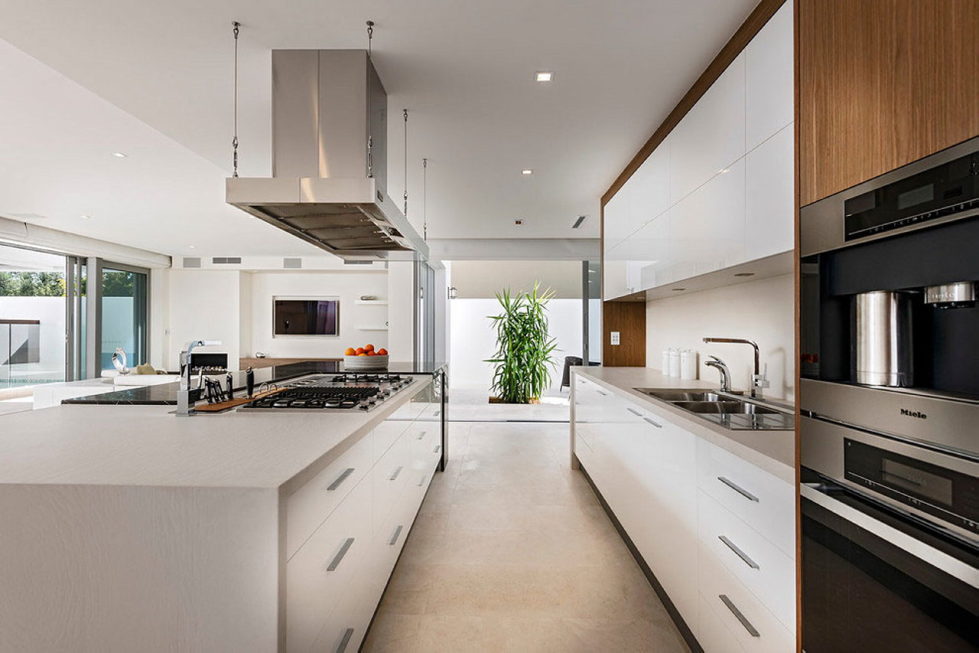 © Signature Custom Homes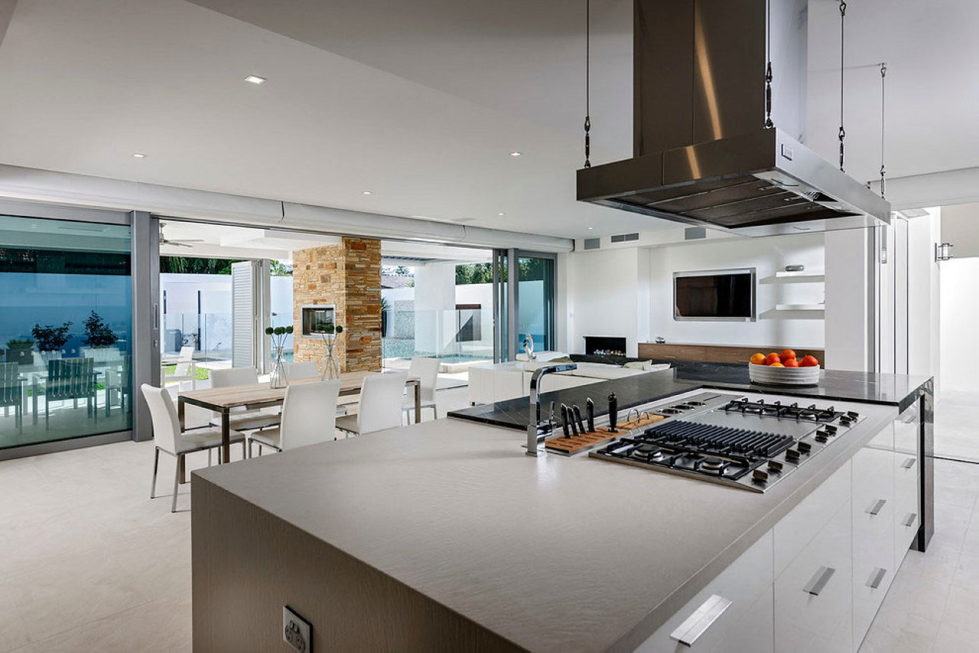 © Signature Custom Homes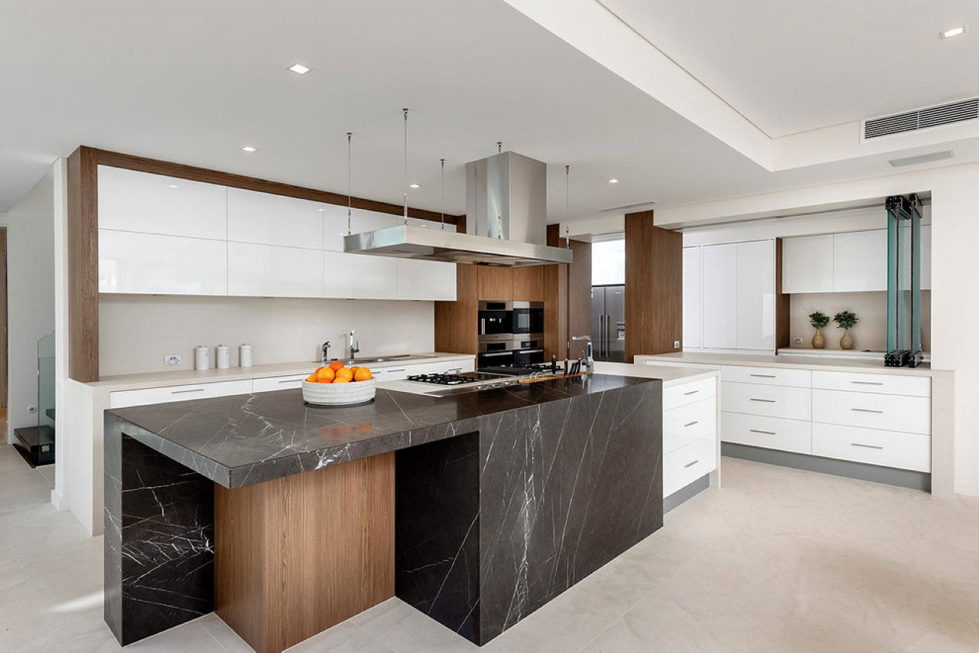 © Signature Custom Homes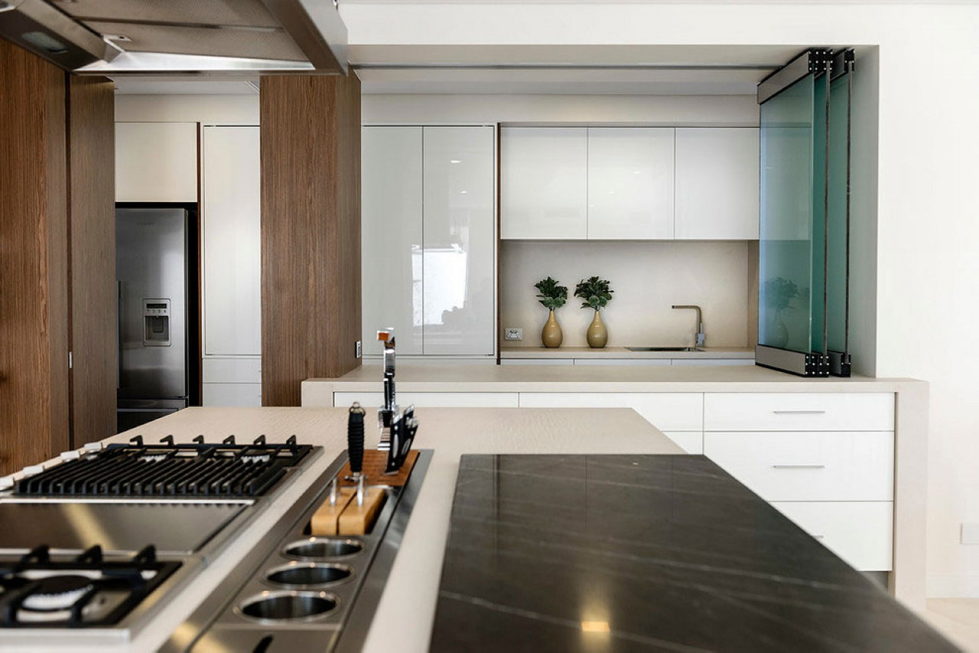 © Signature Custom Homes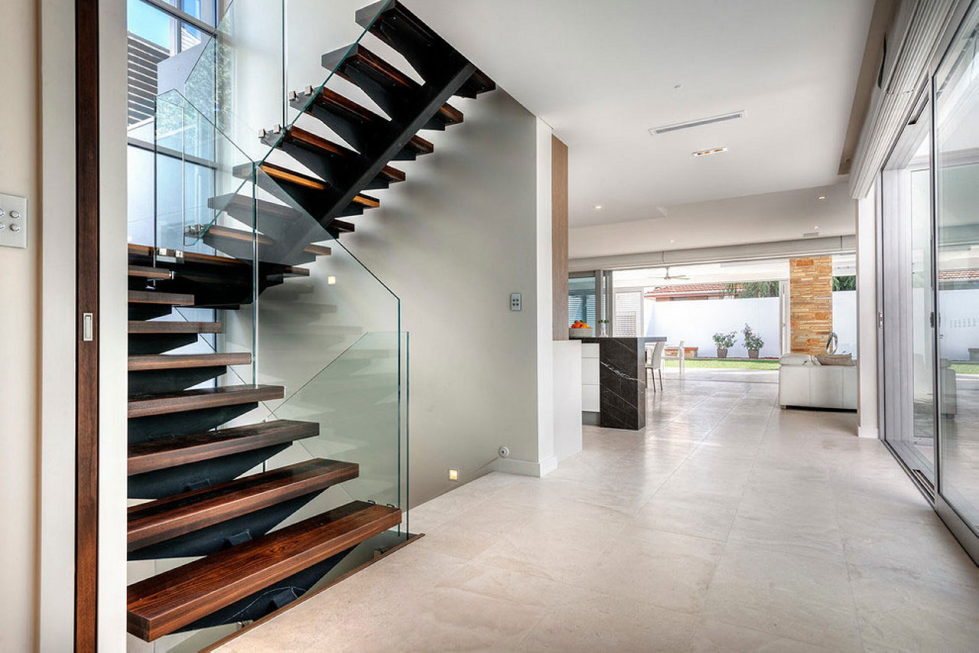 © Signature Custom Homes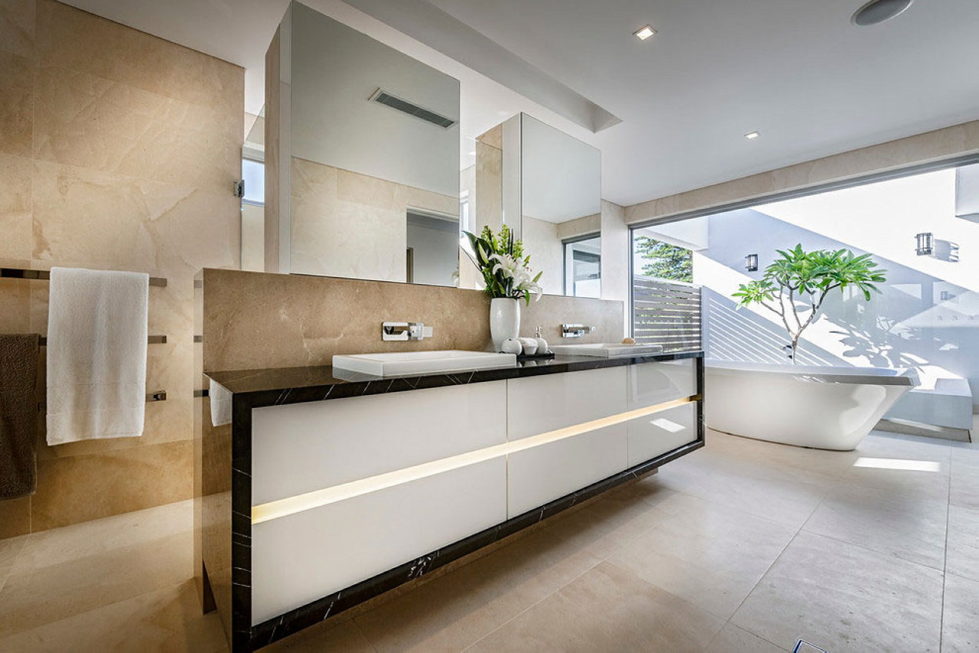 © Signature Custom Homes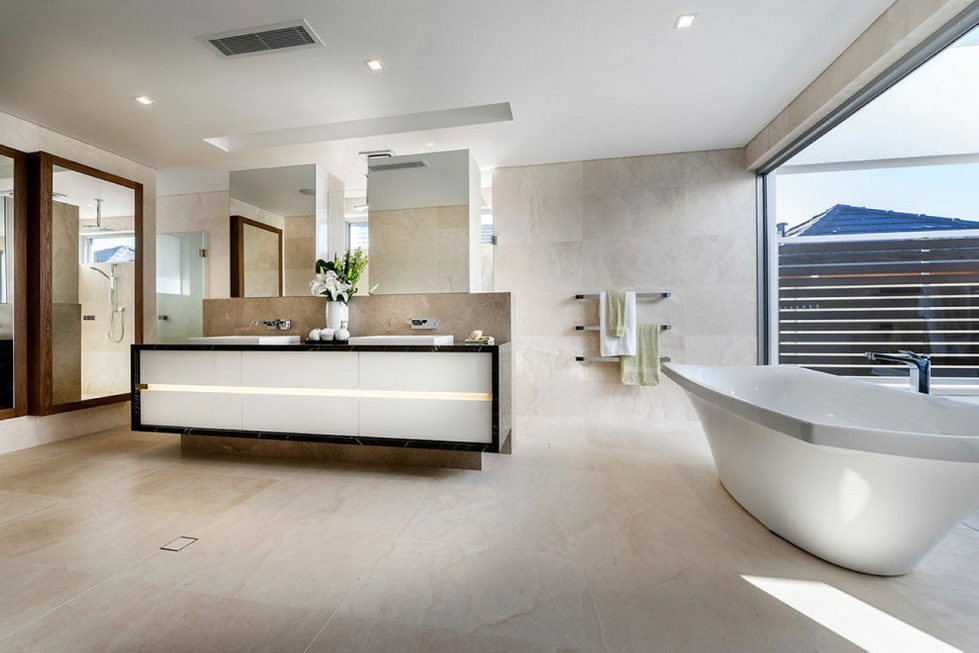 © Signature Custom Homes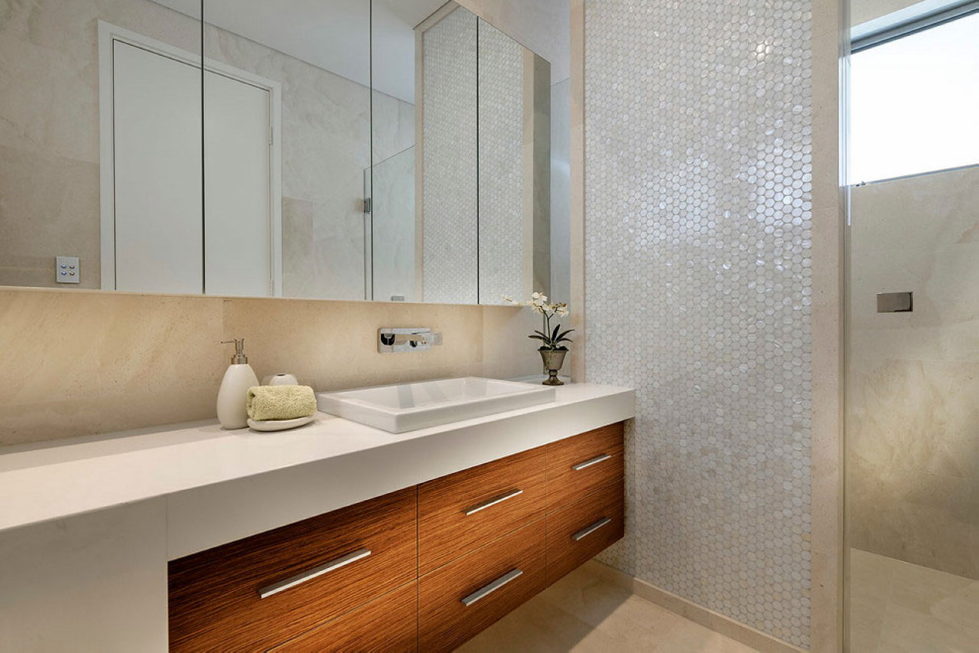 © Signature Custom Homes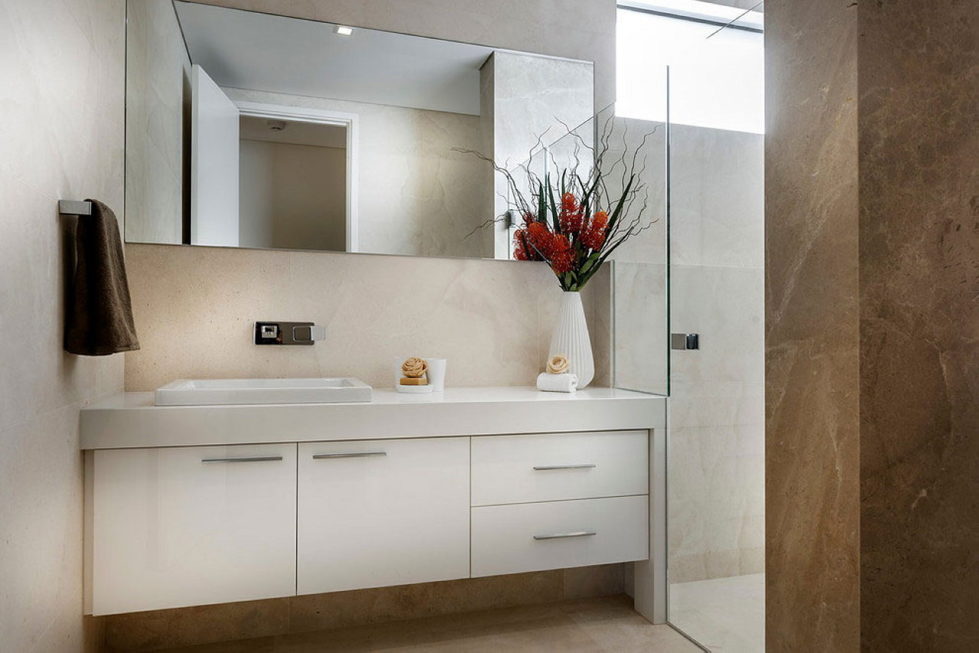 © Signature Custom Homes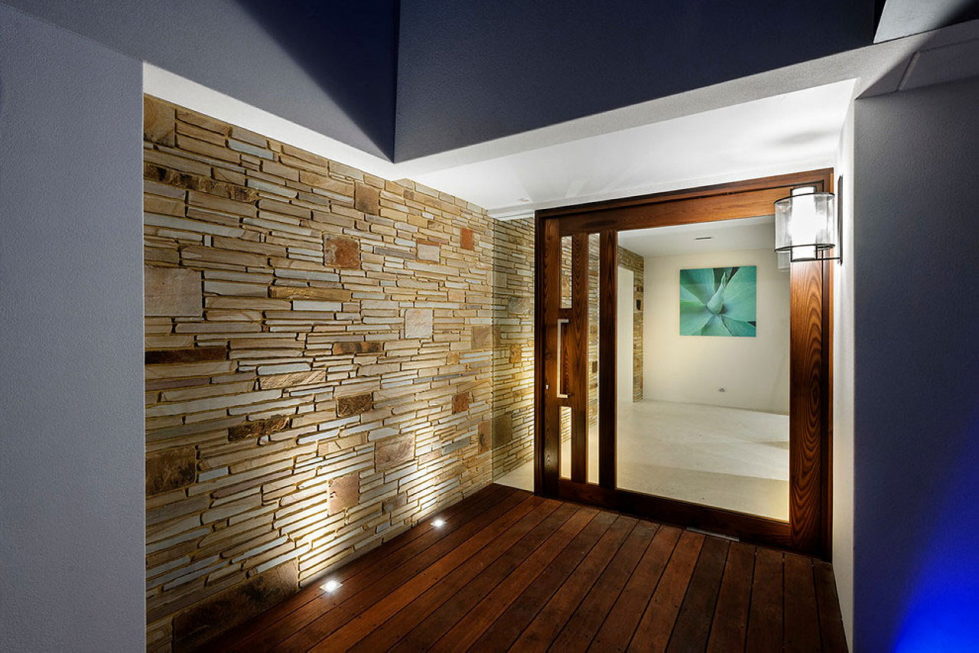 © Signature Custom Homes
Photos courtesy of Signature Custom Homes