This modern house in Melbourne, Australia, had been initially built in XIX-century and was renovated in 2015. Initially this house was constructed in the Victorian style and today it is a modern dwelling for a family of five and two energetic dogs.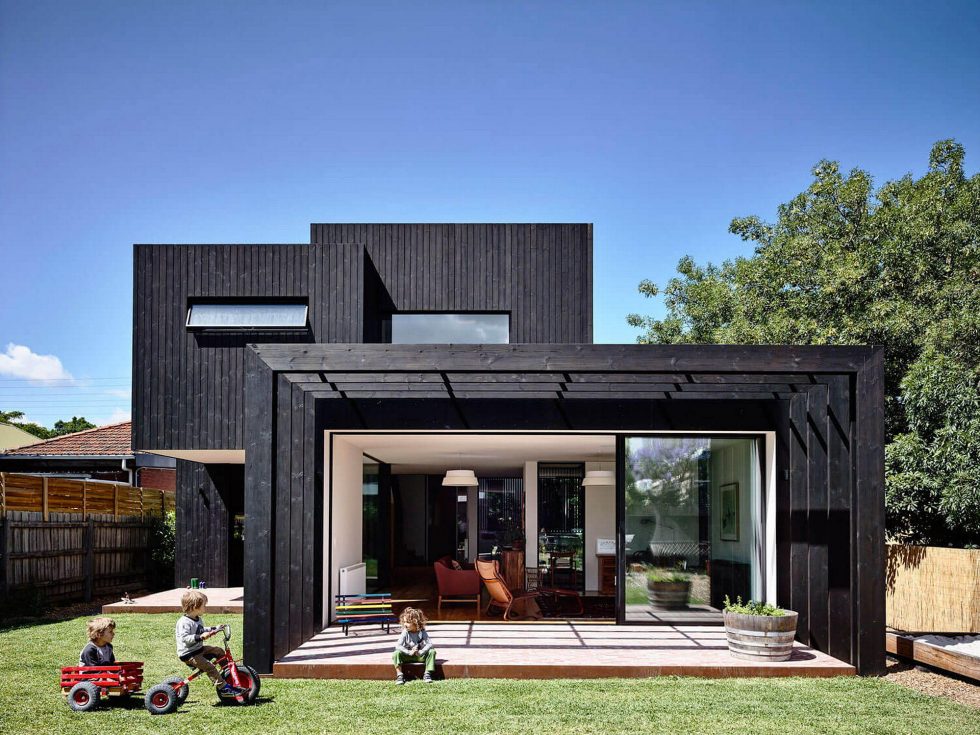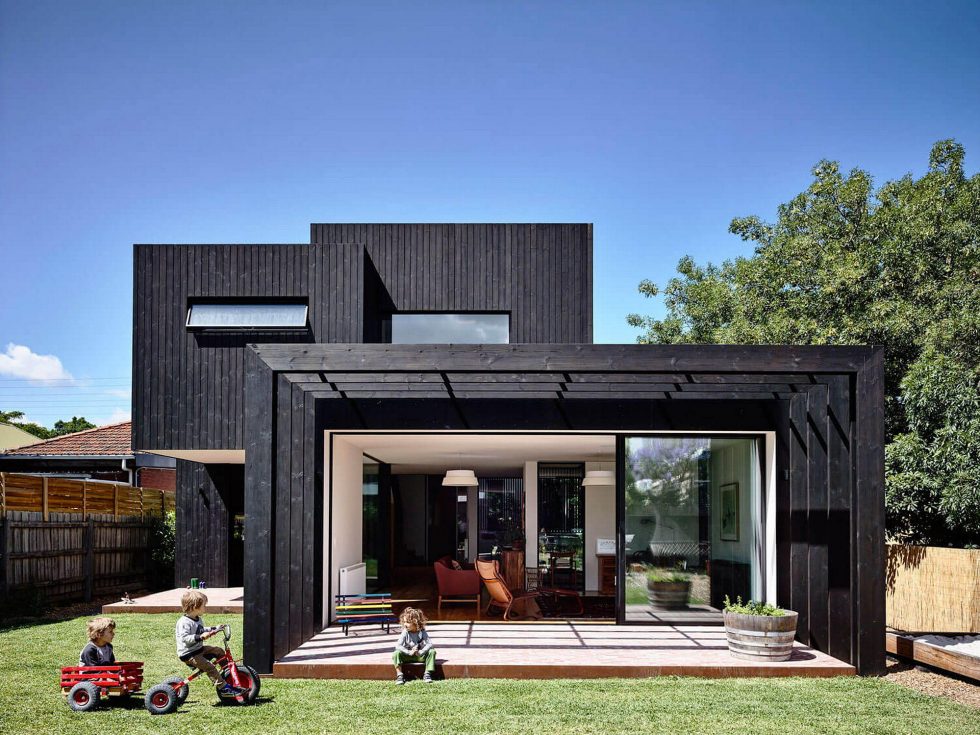 © Derek Swalwell

The project is called "Contemporary House". The name reflects the style, which nowadays is the epitome of classical traditions. Thus, this house has united old elements with cutting edge traditions. Strict lines, obvious forms and pure tinctures dominate here; yet the décor doesn`t remind of the functional minimalism being associated with modern interior style.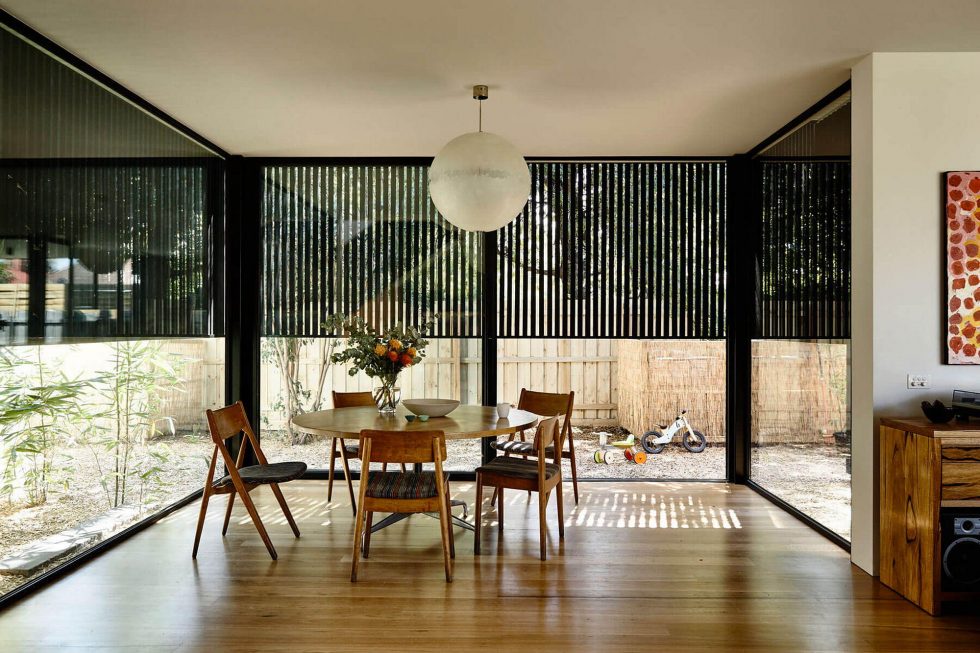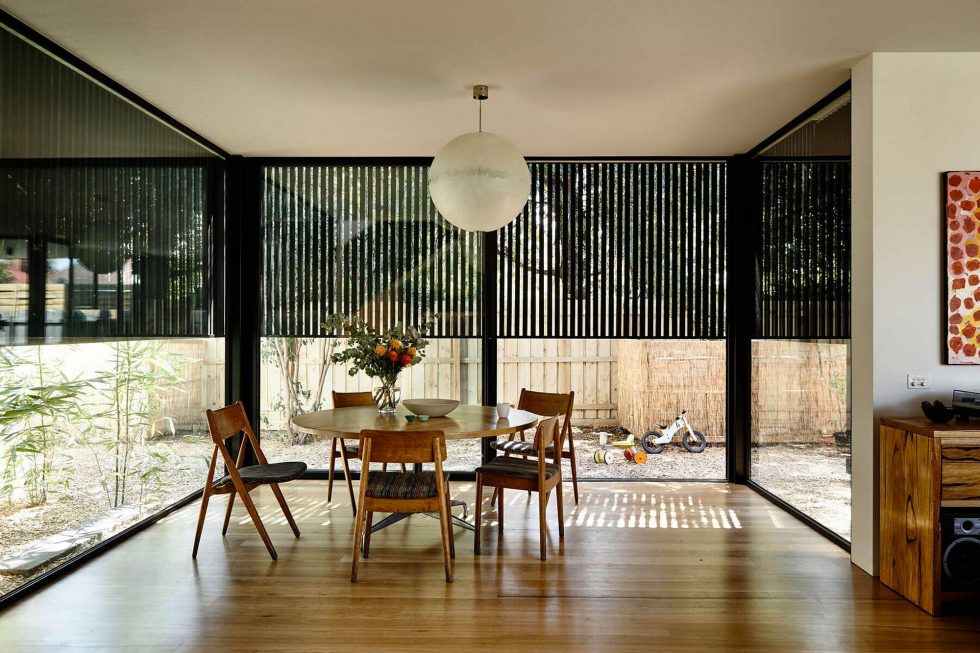 © Derek Swalwell
This house is indeed plain from outside: several cubic volumes as if divide the space on separate zones; though inside they organically merge with each other.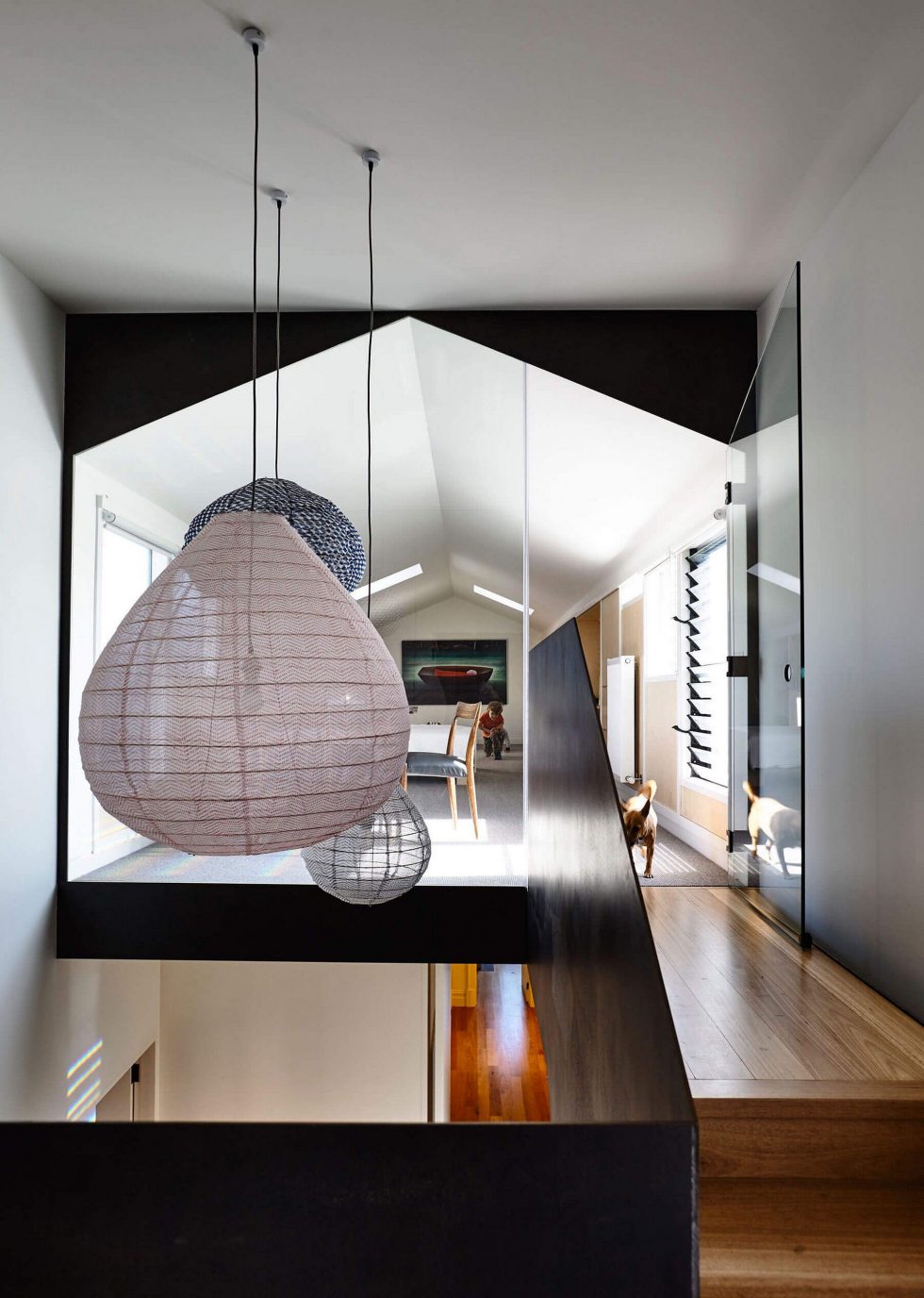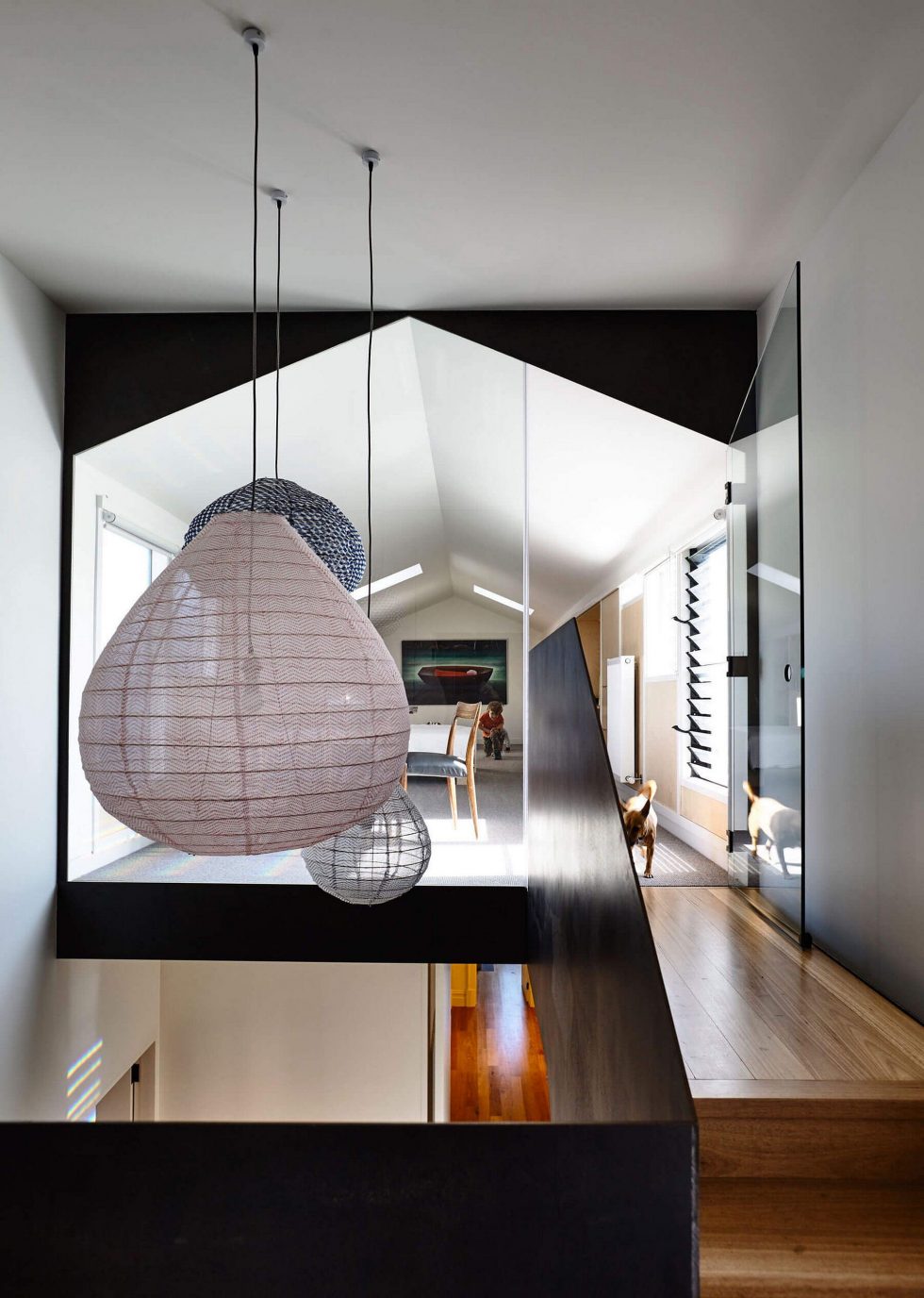 © Derek Swalwell
Simplicity and functionality
The interior composition is based on three pure tinctures: black, white and natural woody. Combination of glass, metal, natural solid wood make the atmosphere eclectic and balanced.
This house is black from outside and infinitely light inside and as if shines on due to plenty of glass and white color in the interior. The play room under the roof is perfused with radiance, as well as the bathroom, where sunrays play in the ceramic tiles. Natural wood make the atmosphere warm and cozy thanks to wooden floors at residential premises. They are covered with moisture-resistant stone tiles.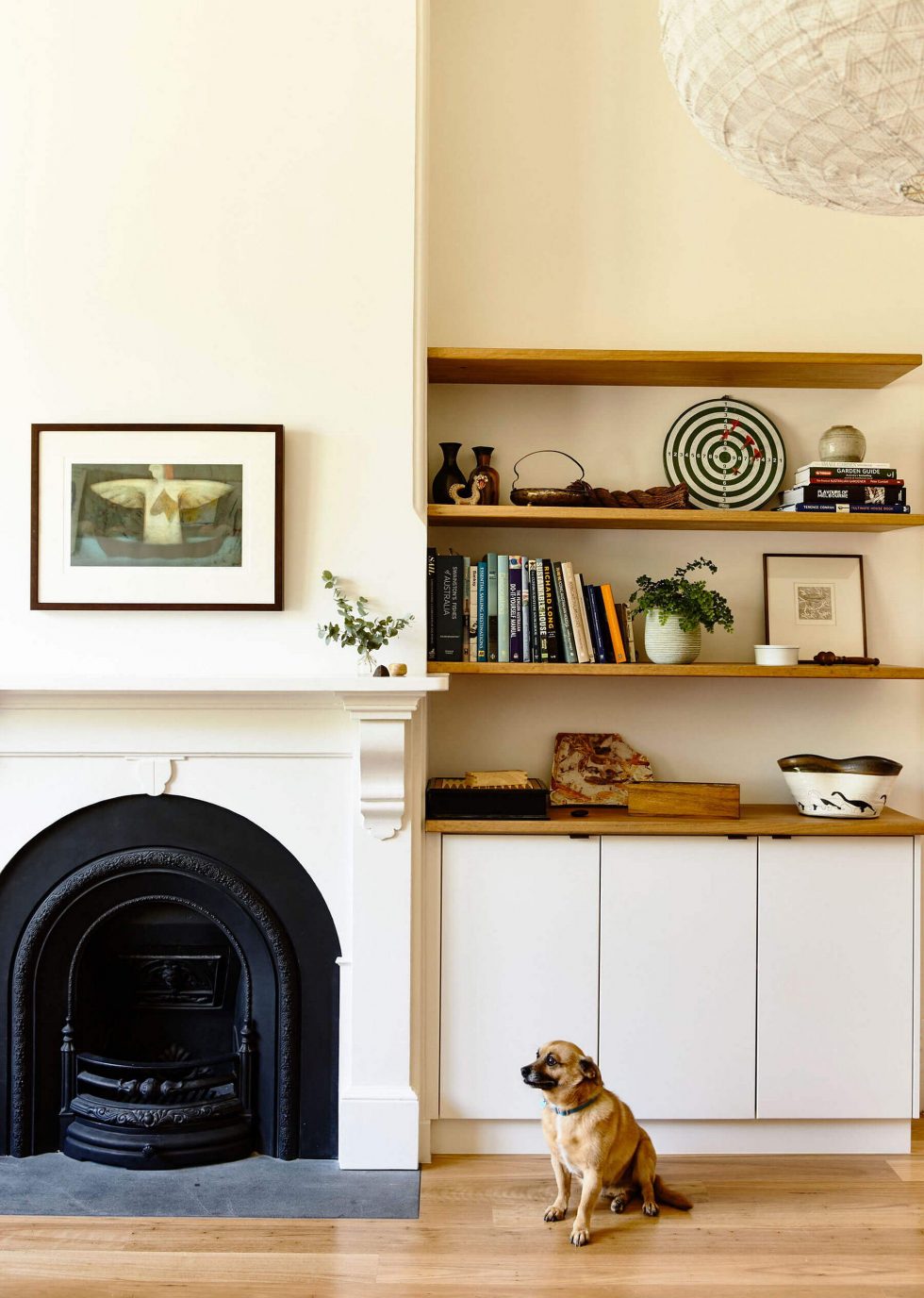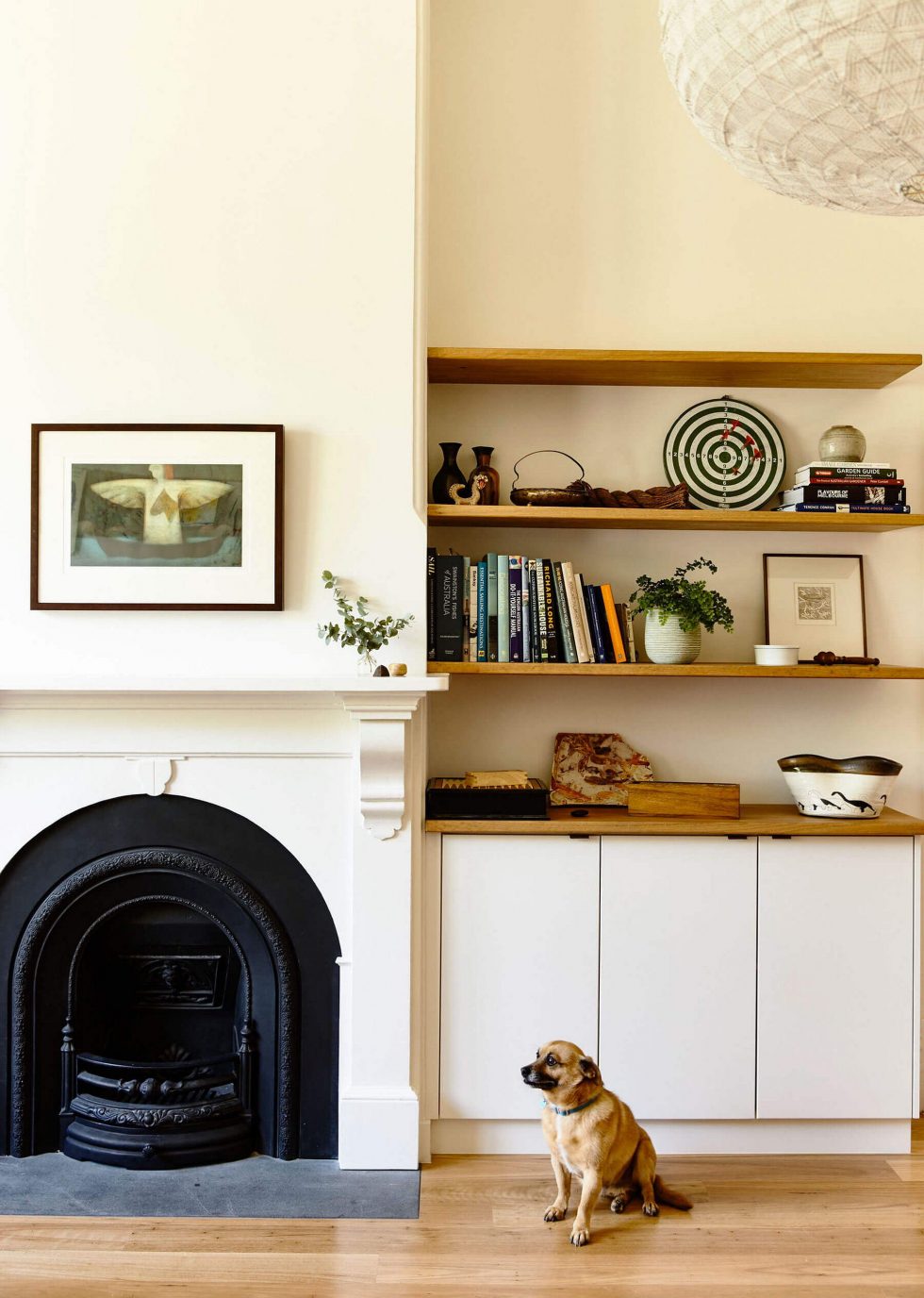 © Derek Swalwell
Maximal functionality is achieved due the use of transformation mechanisms, plenty of storage places hidden in plain wardrobes.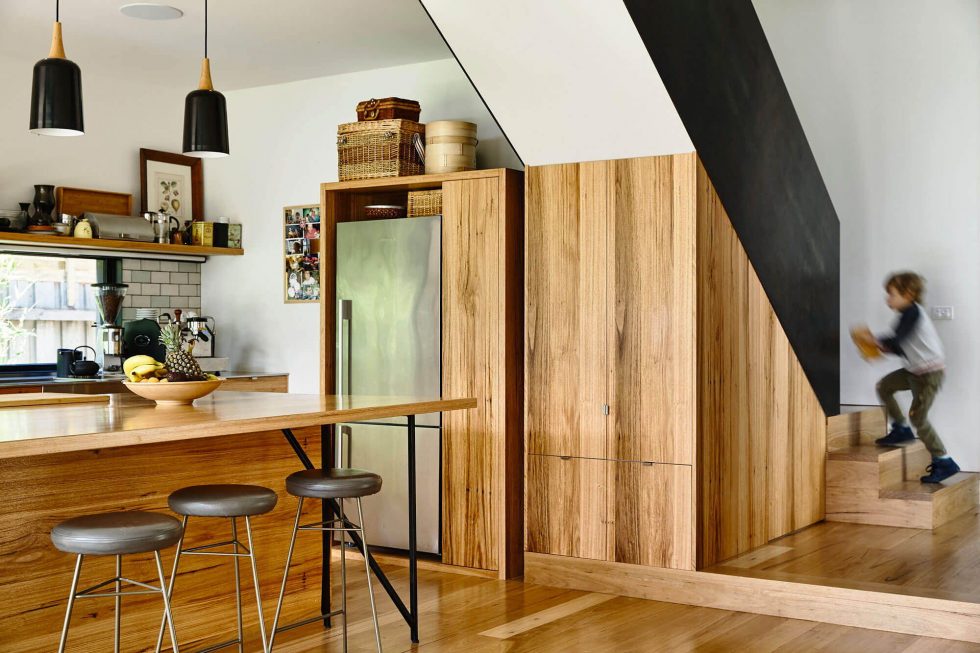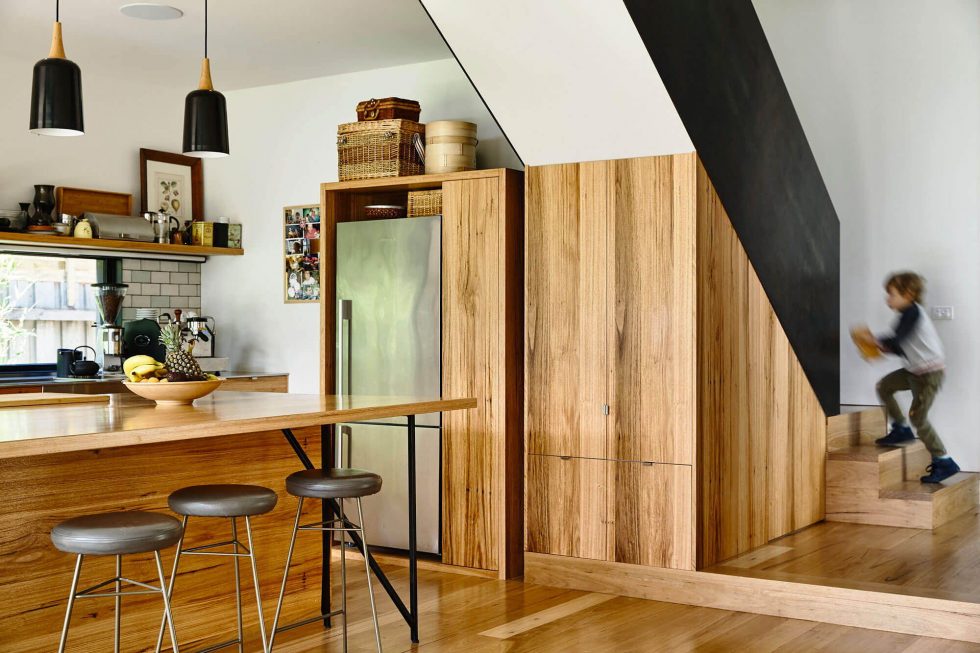 © Derek Swalwell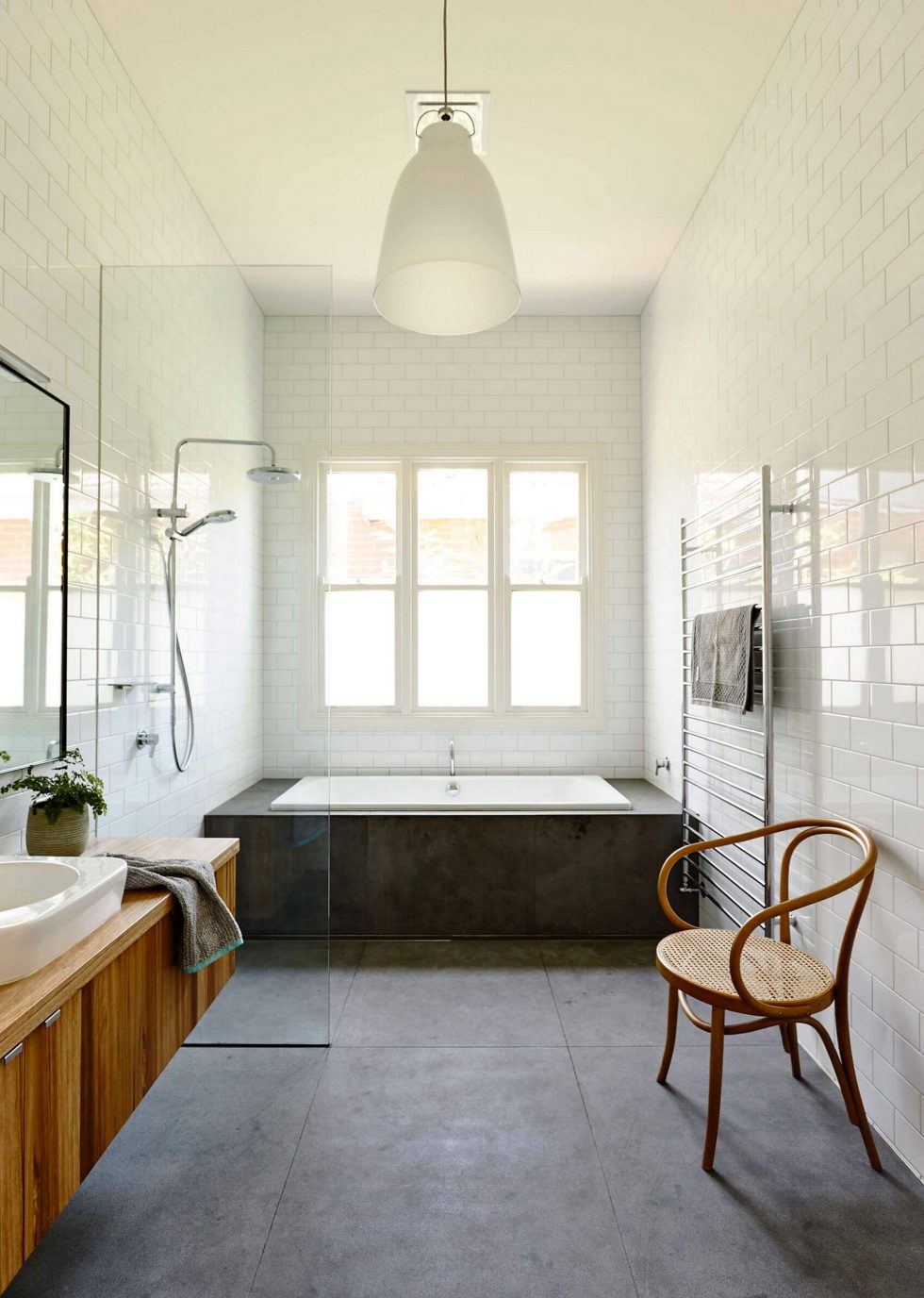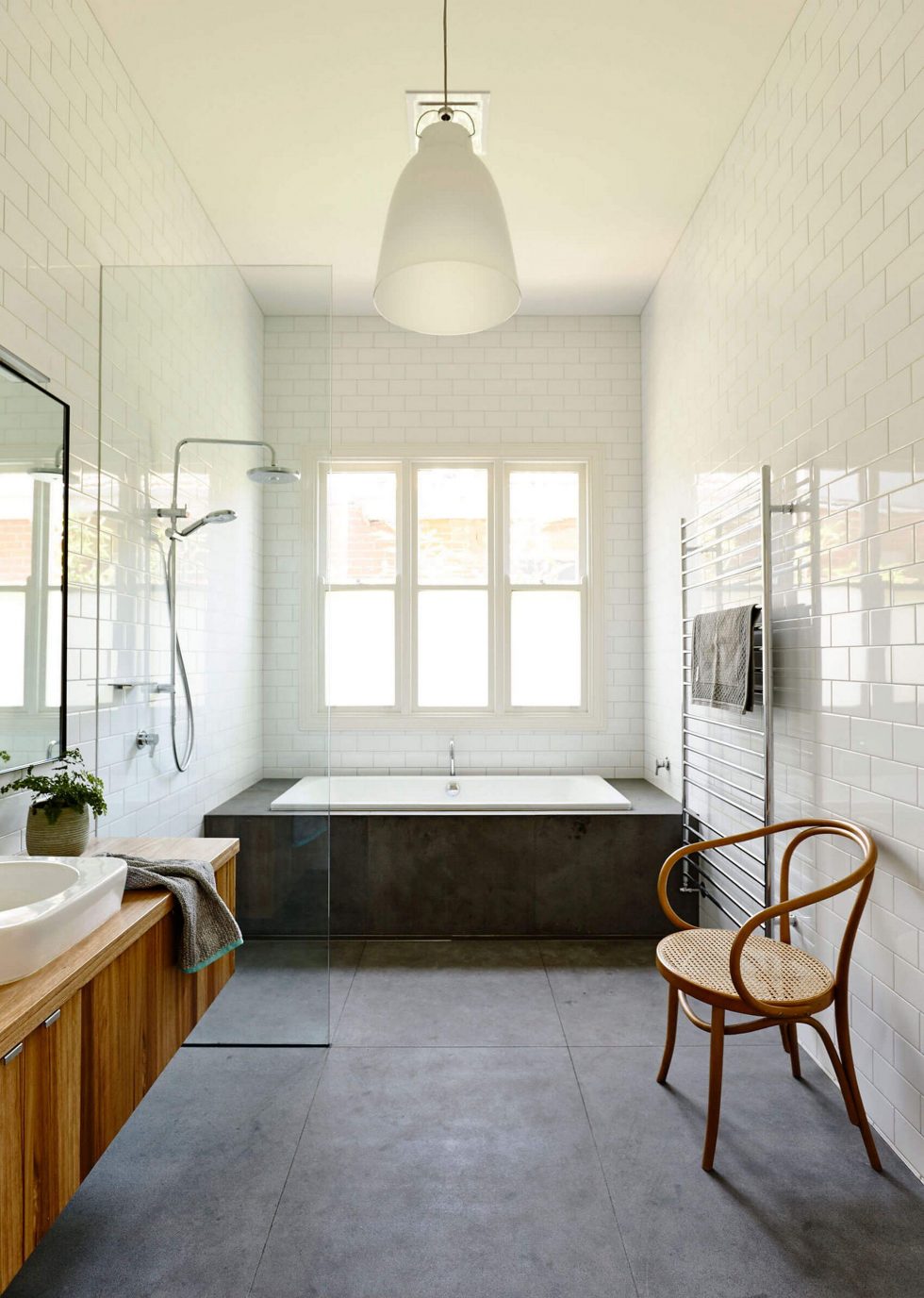 © Derek Swalwell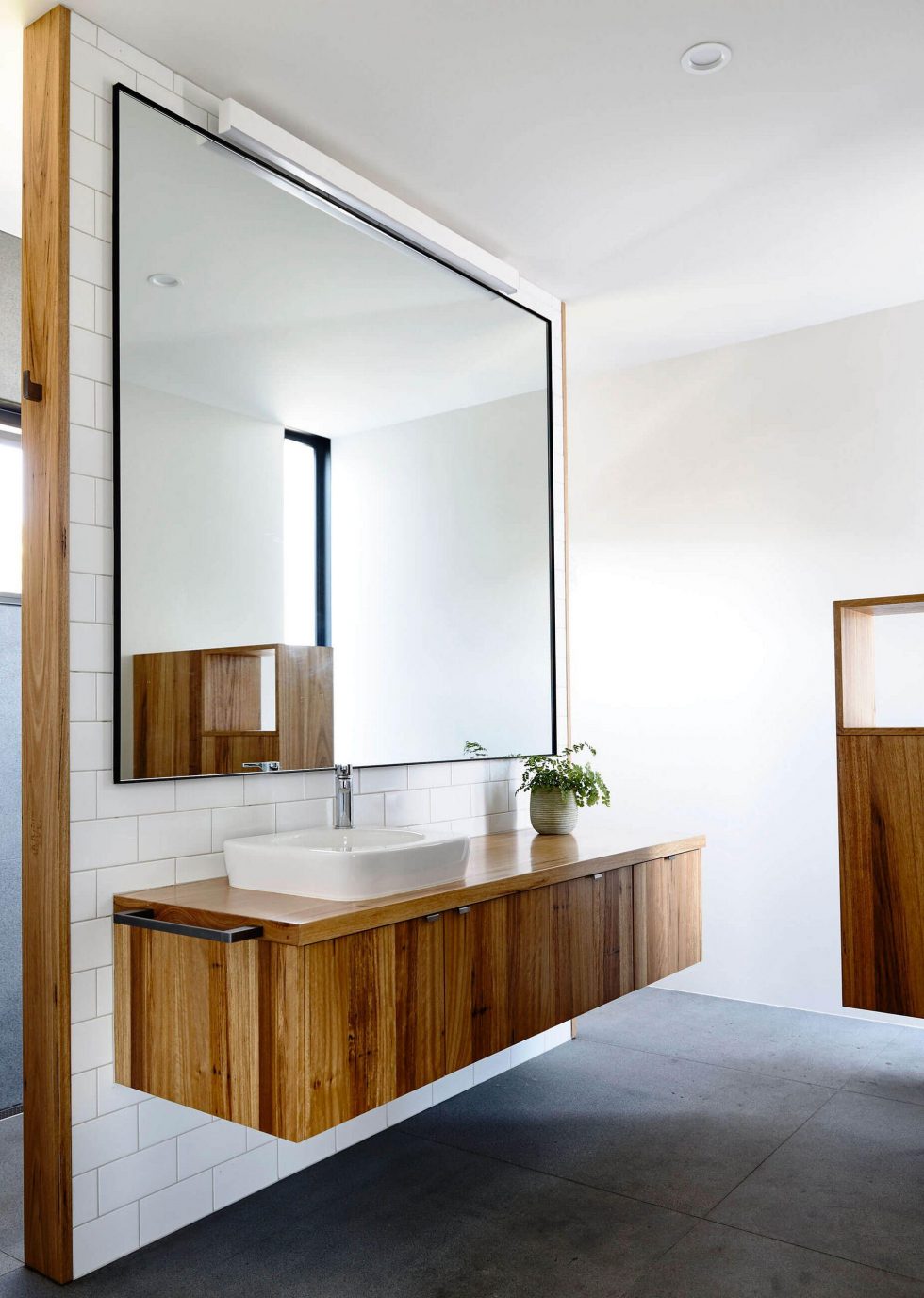 © Derek Swalwell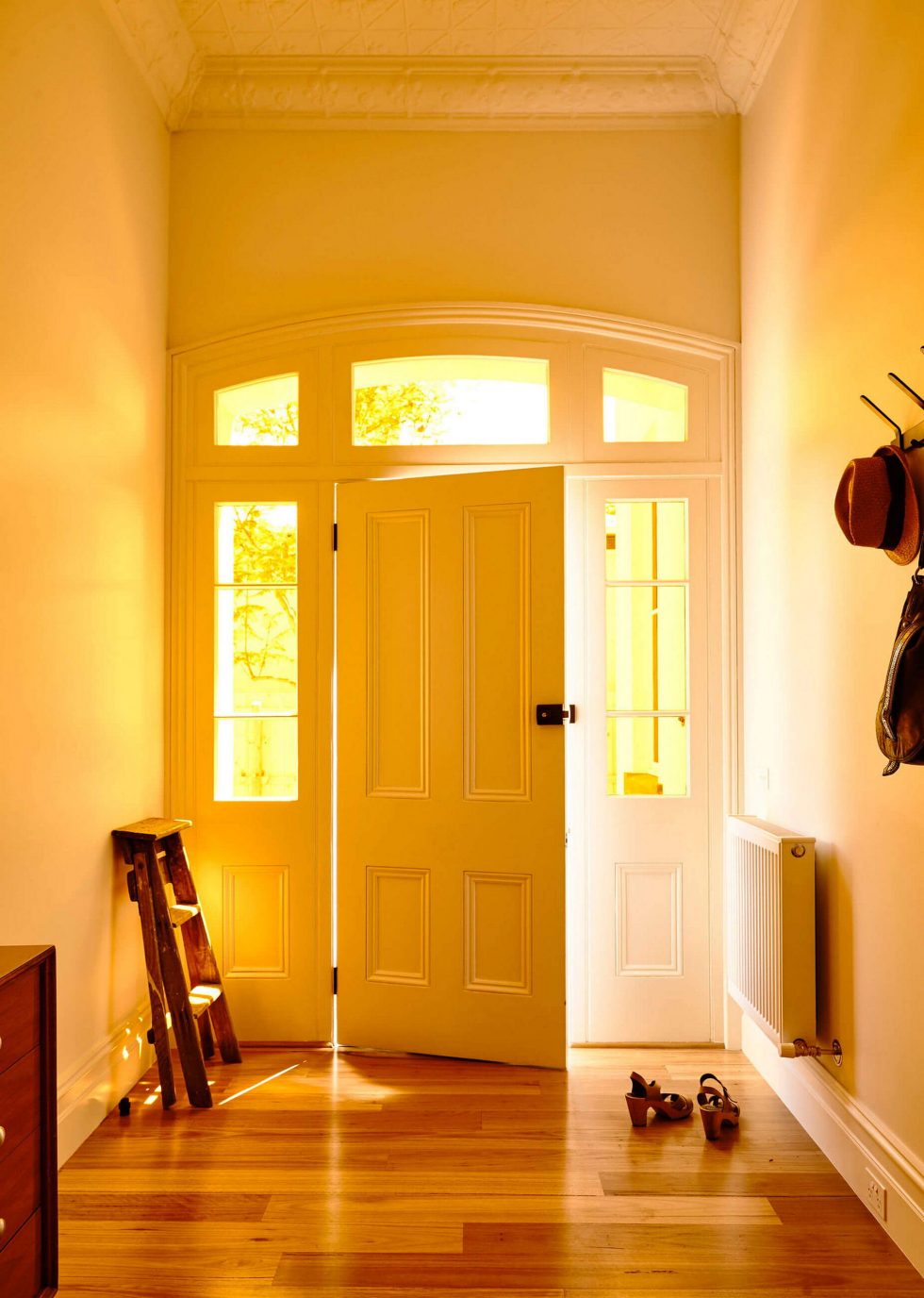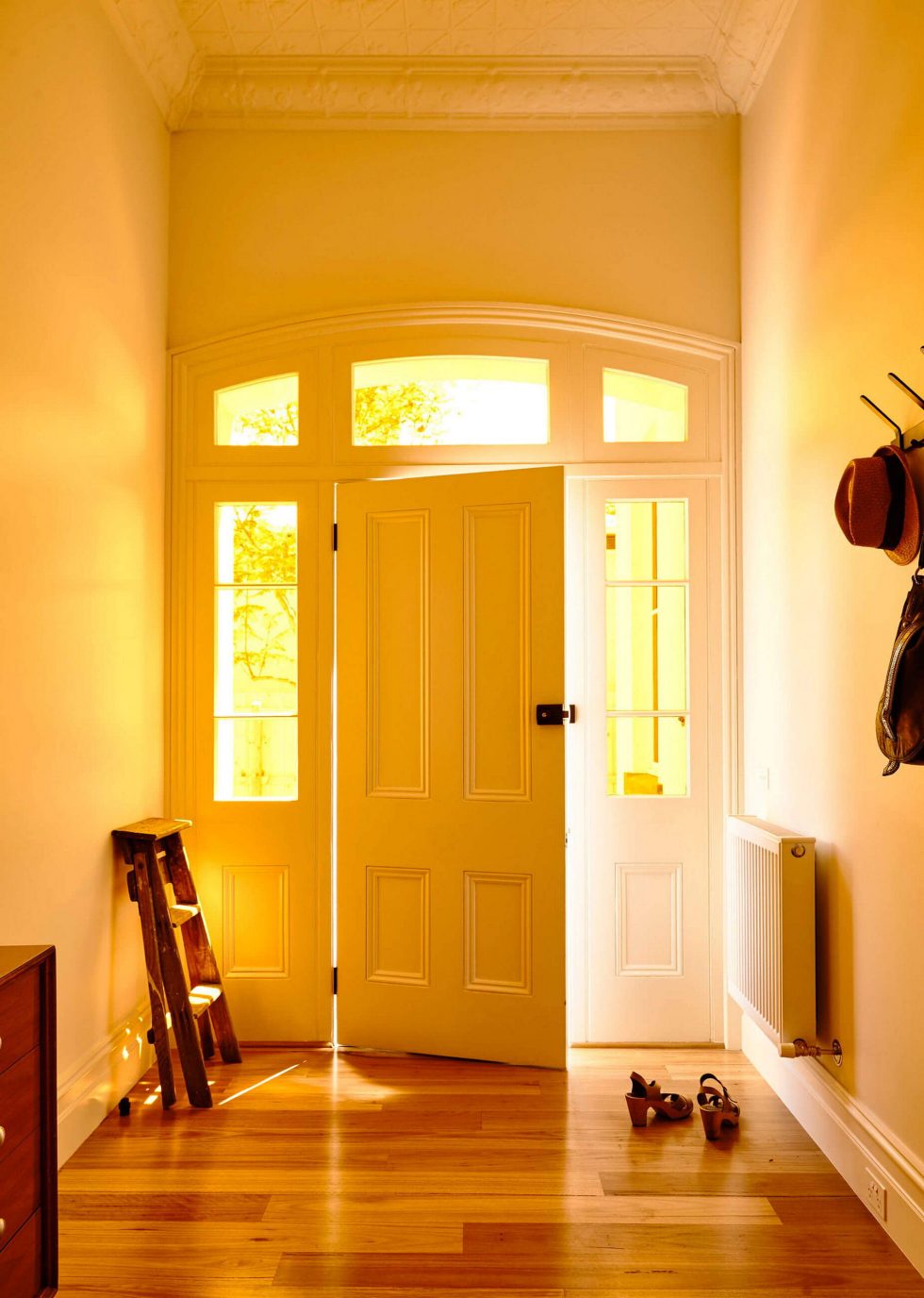 © Derek Swalwell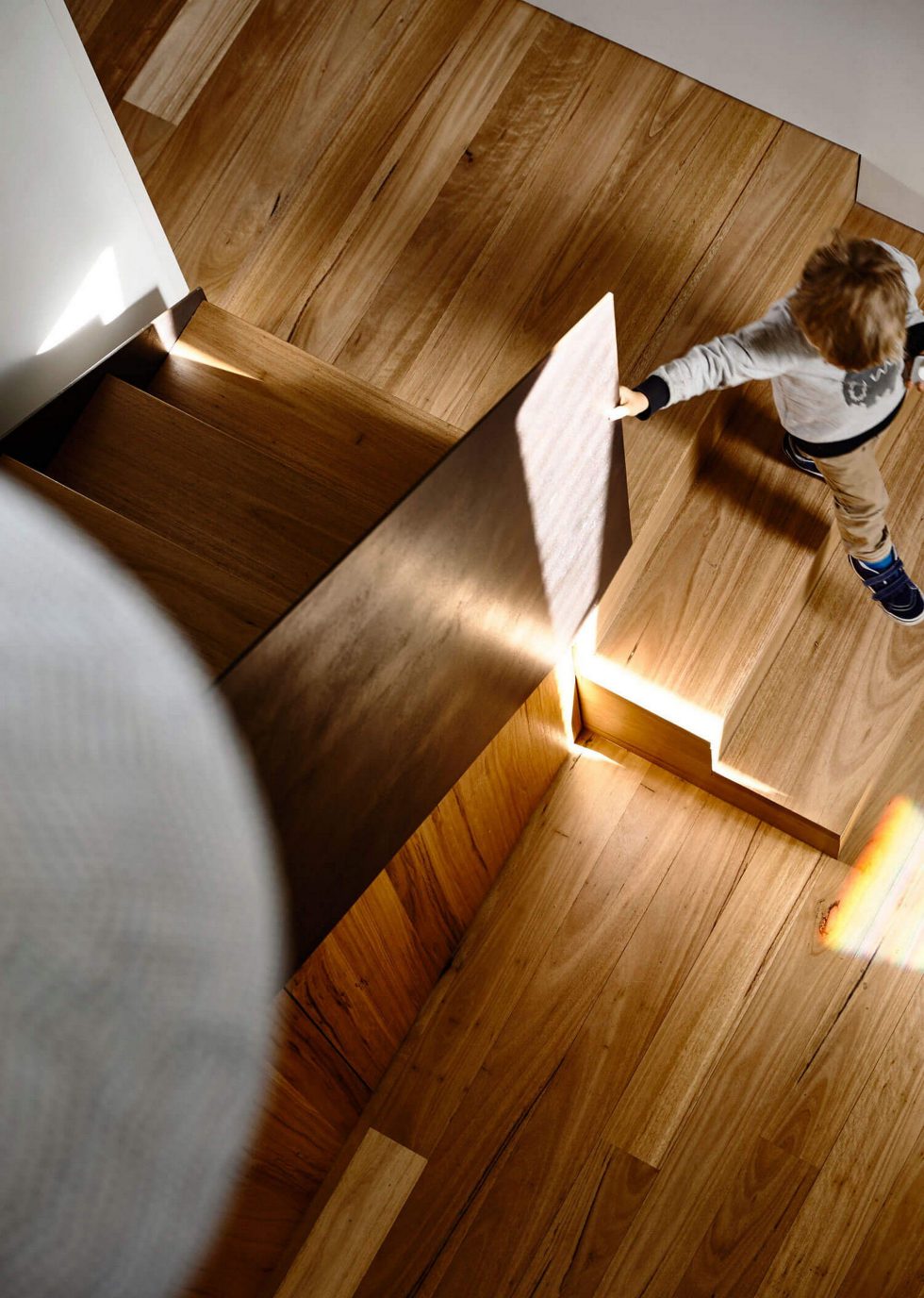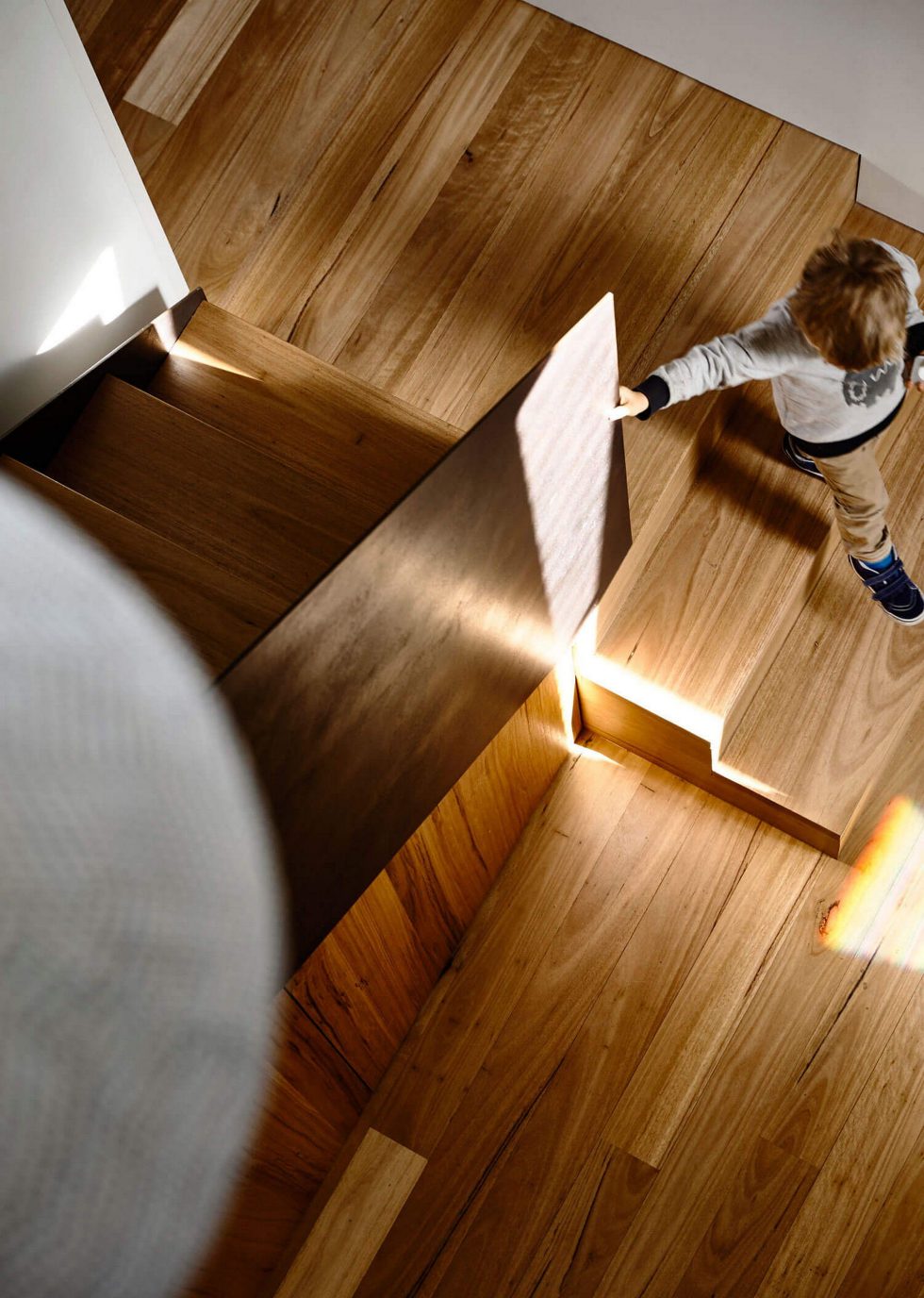 © Derek Swalwell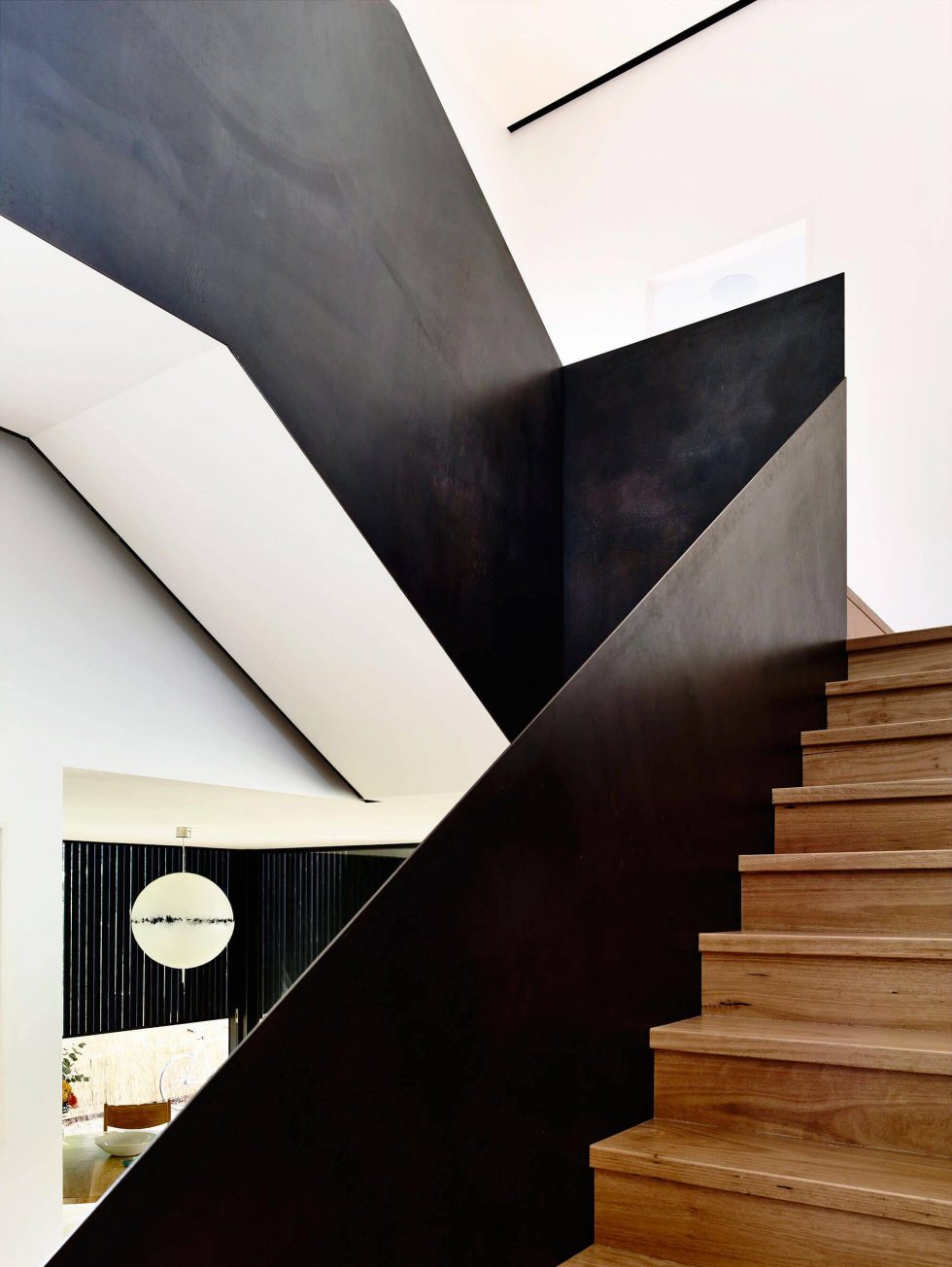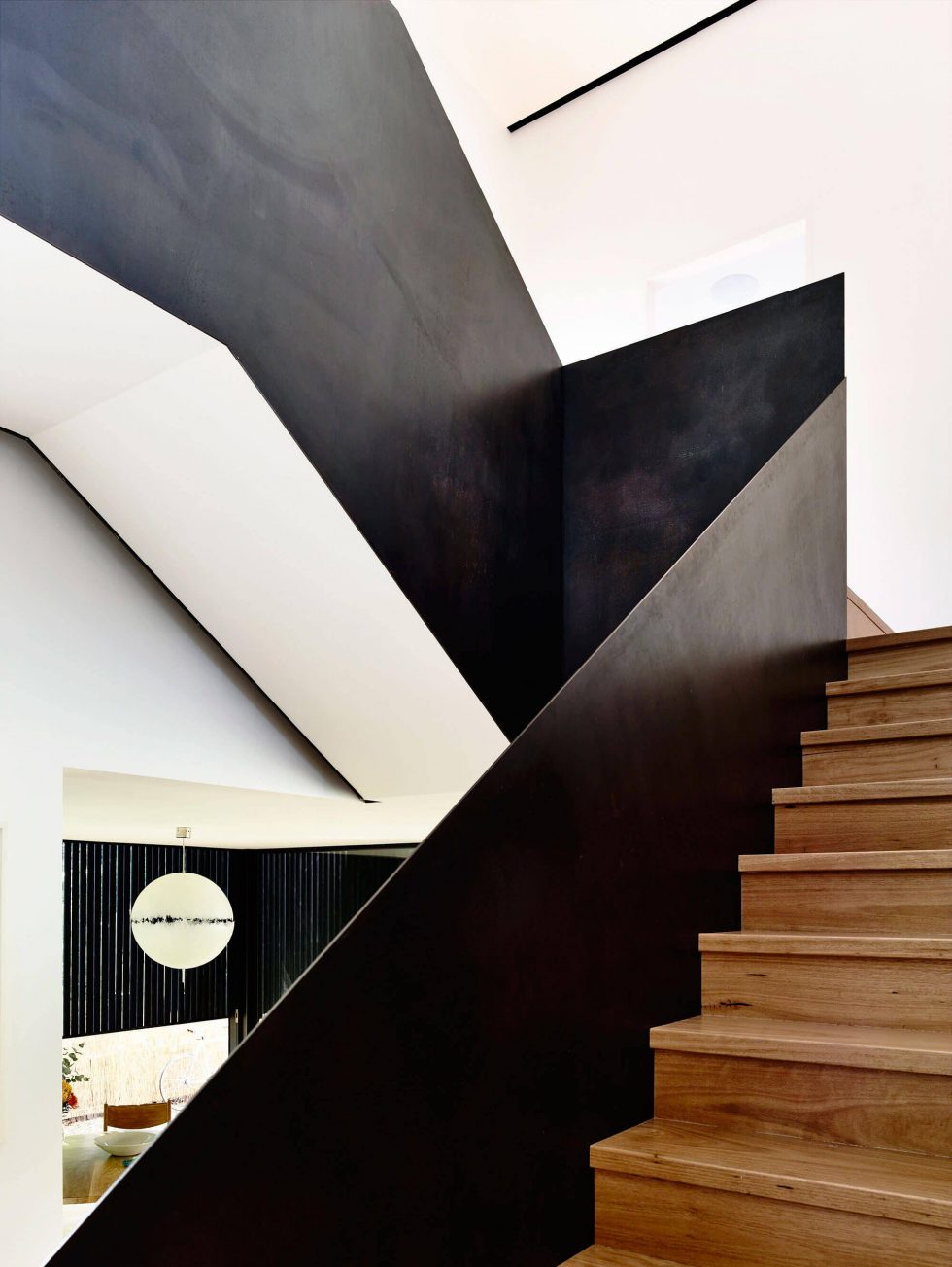 © Derek Swalwell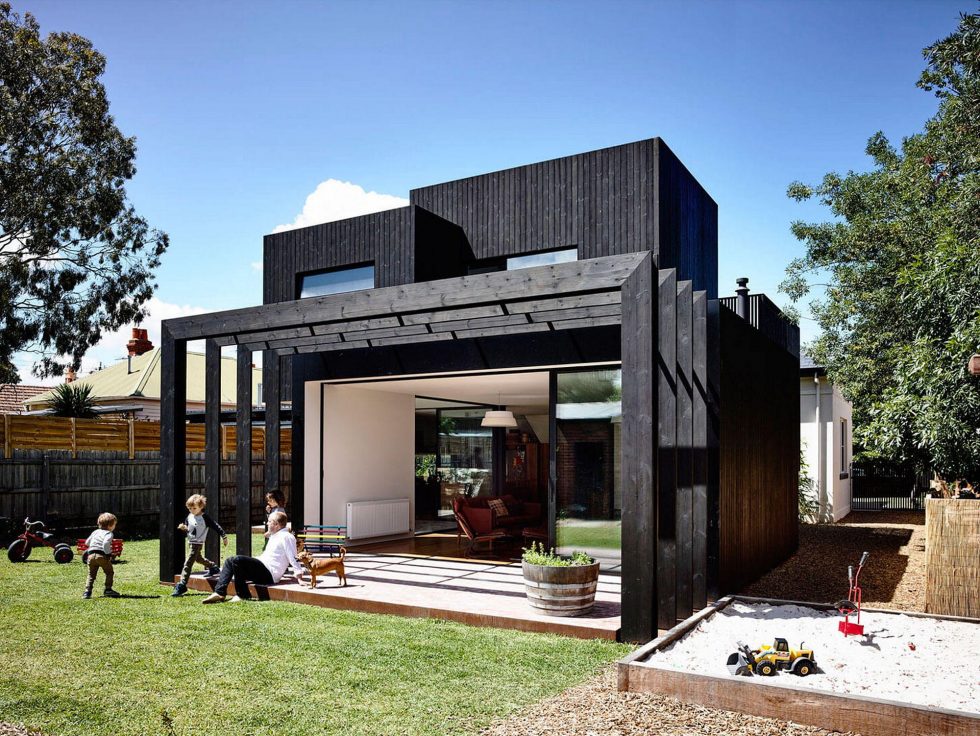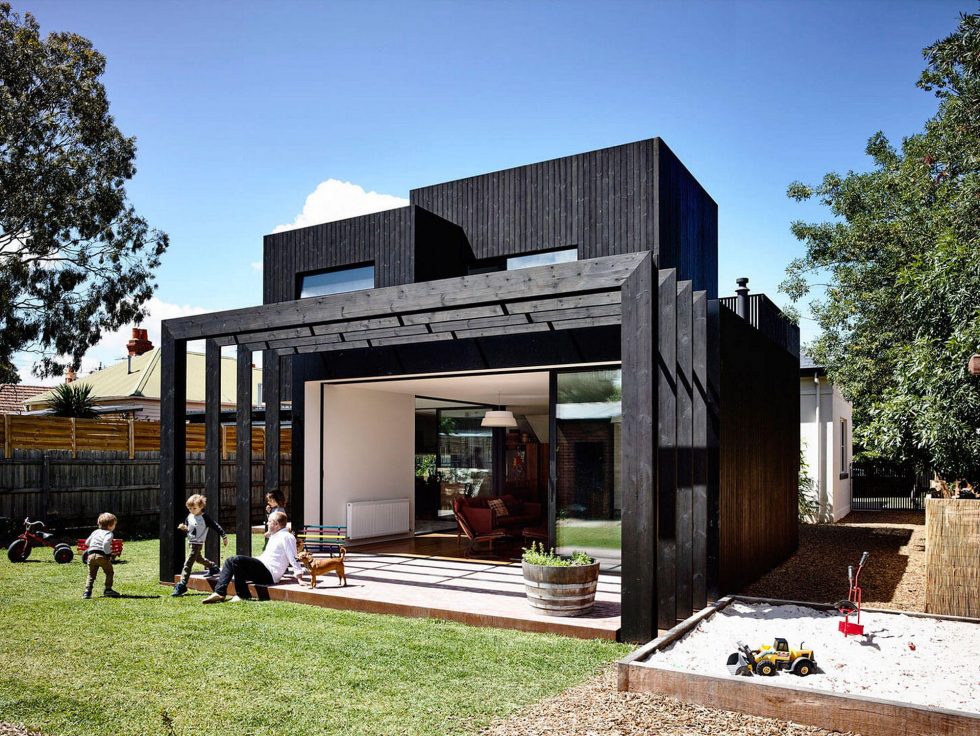 © Derek Swalwell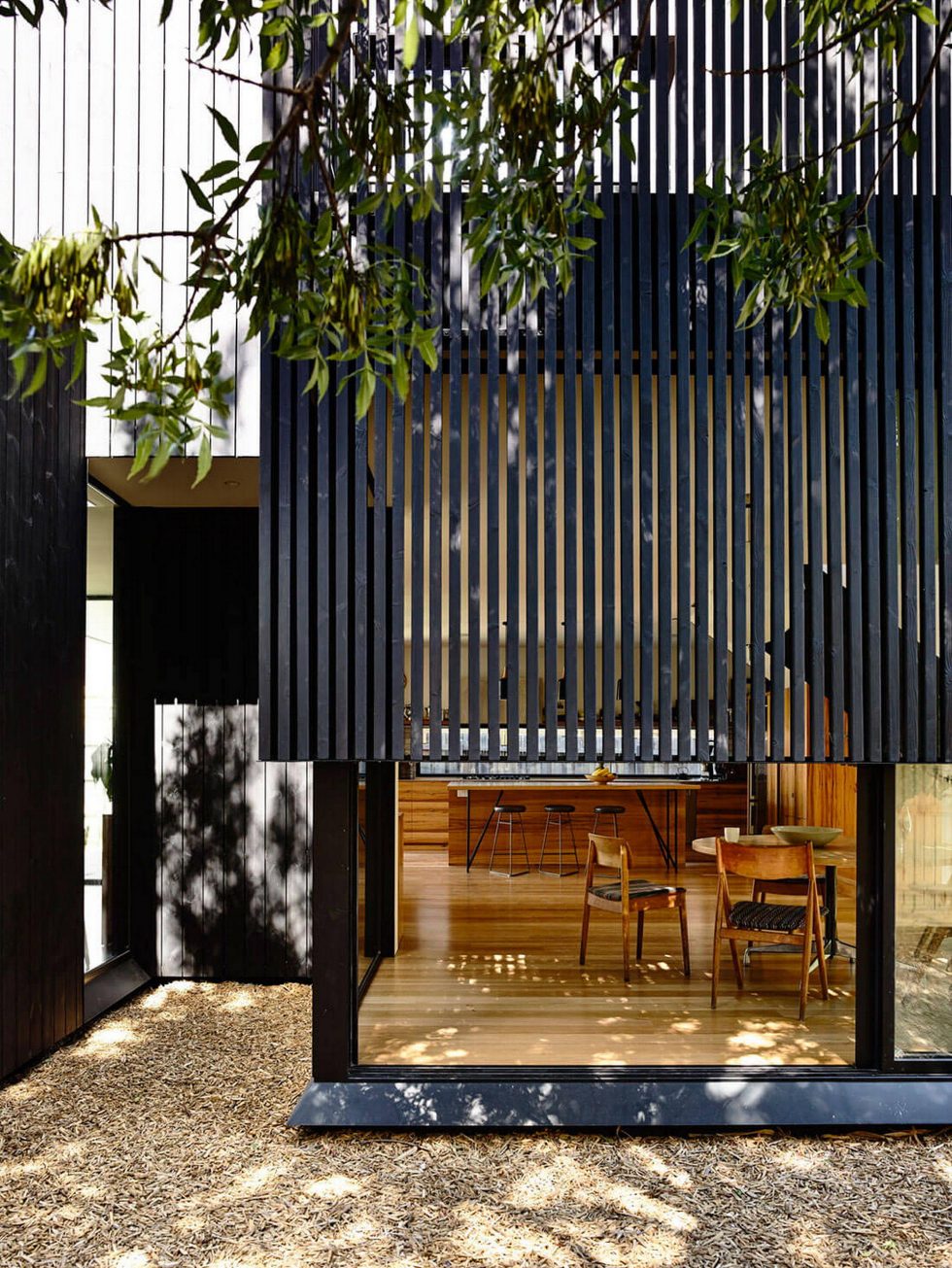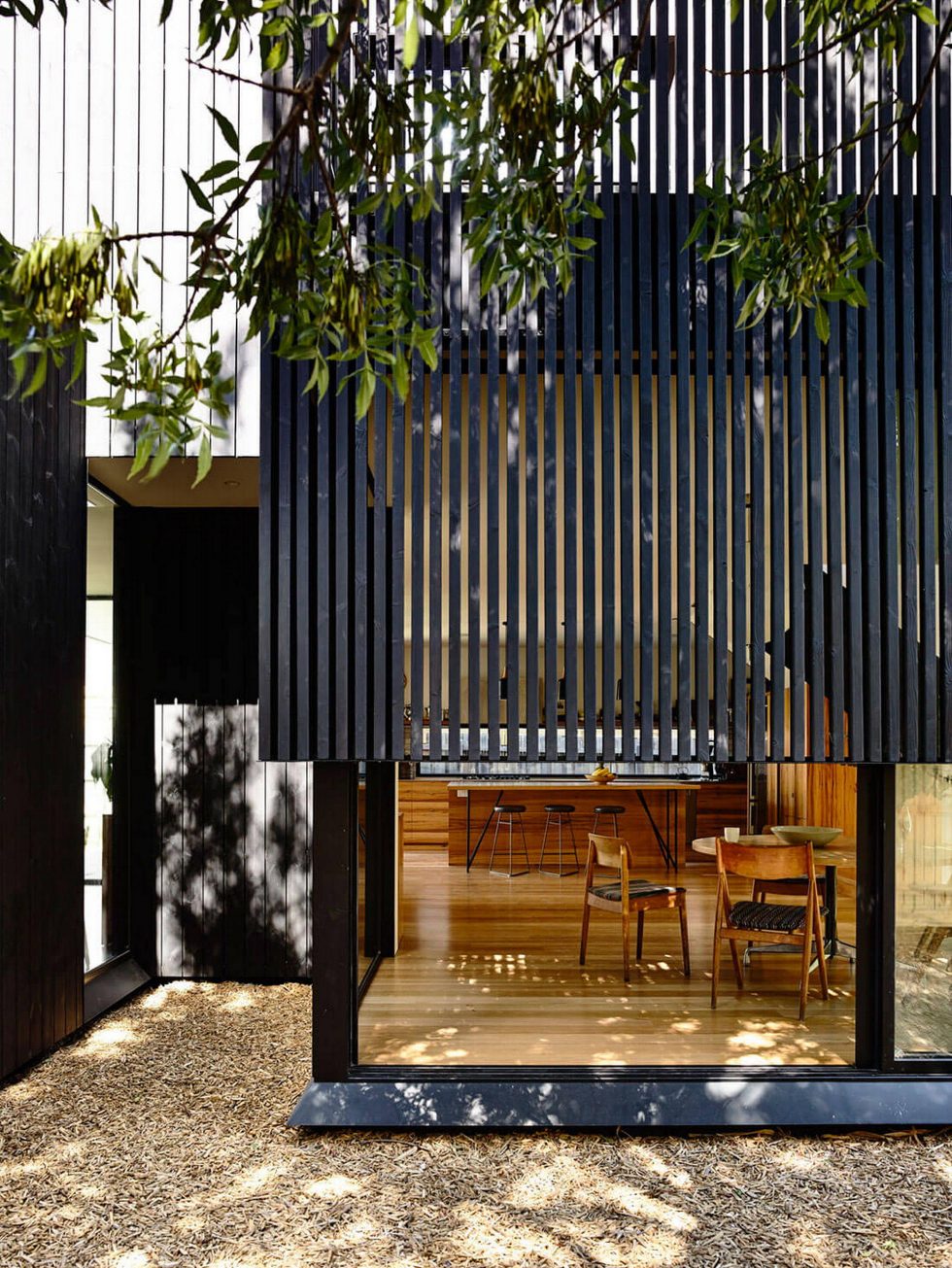 © Derek Swalwell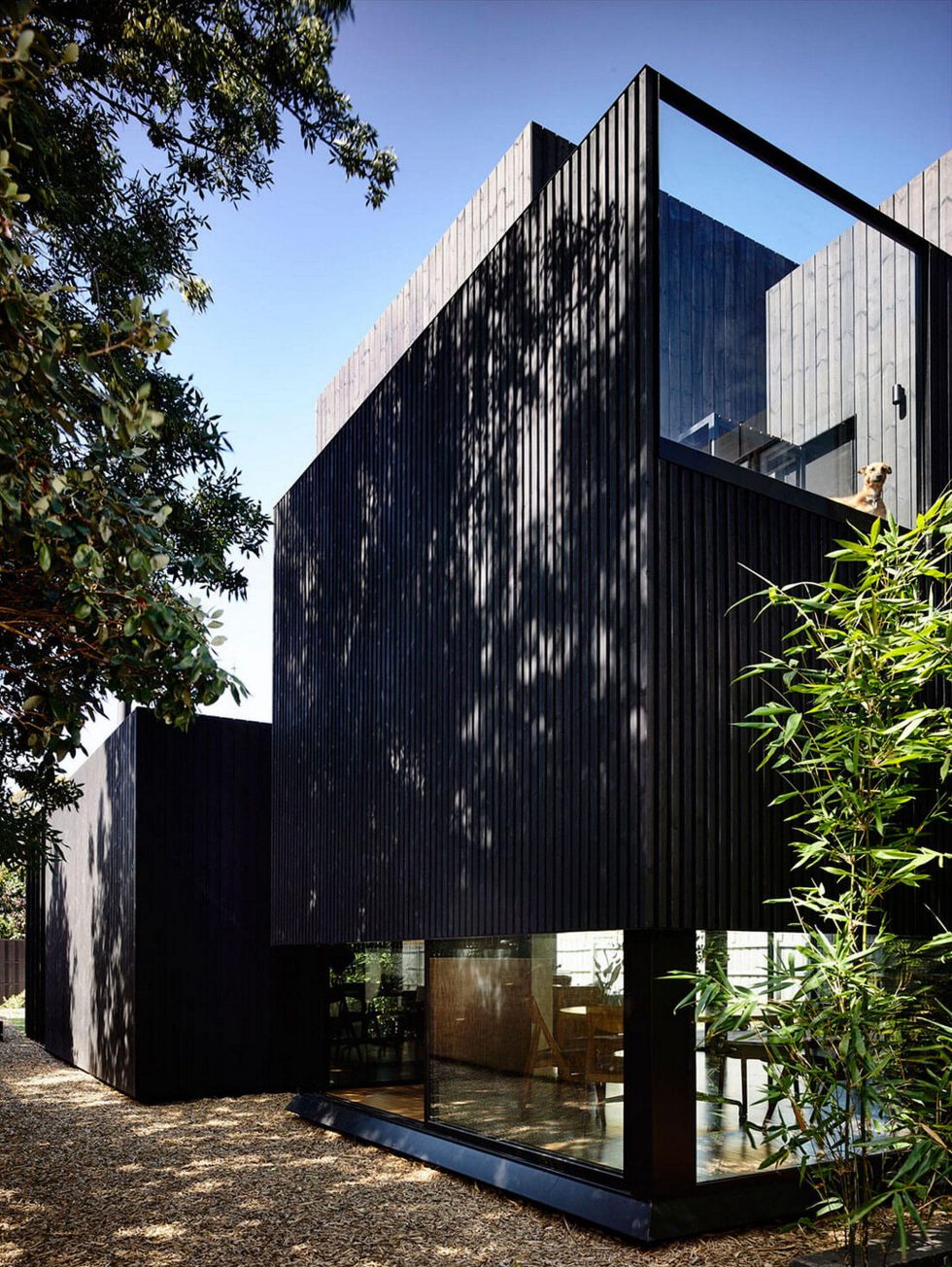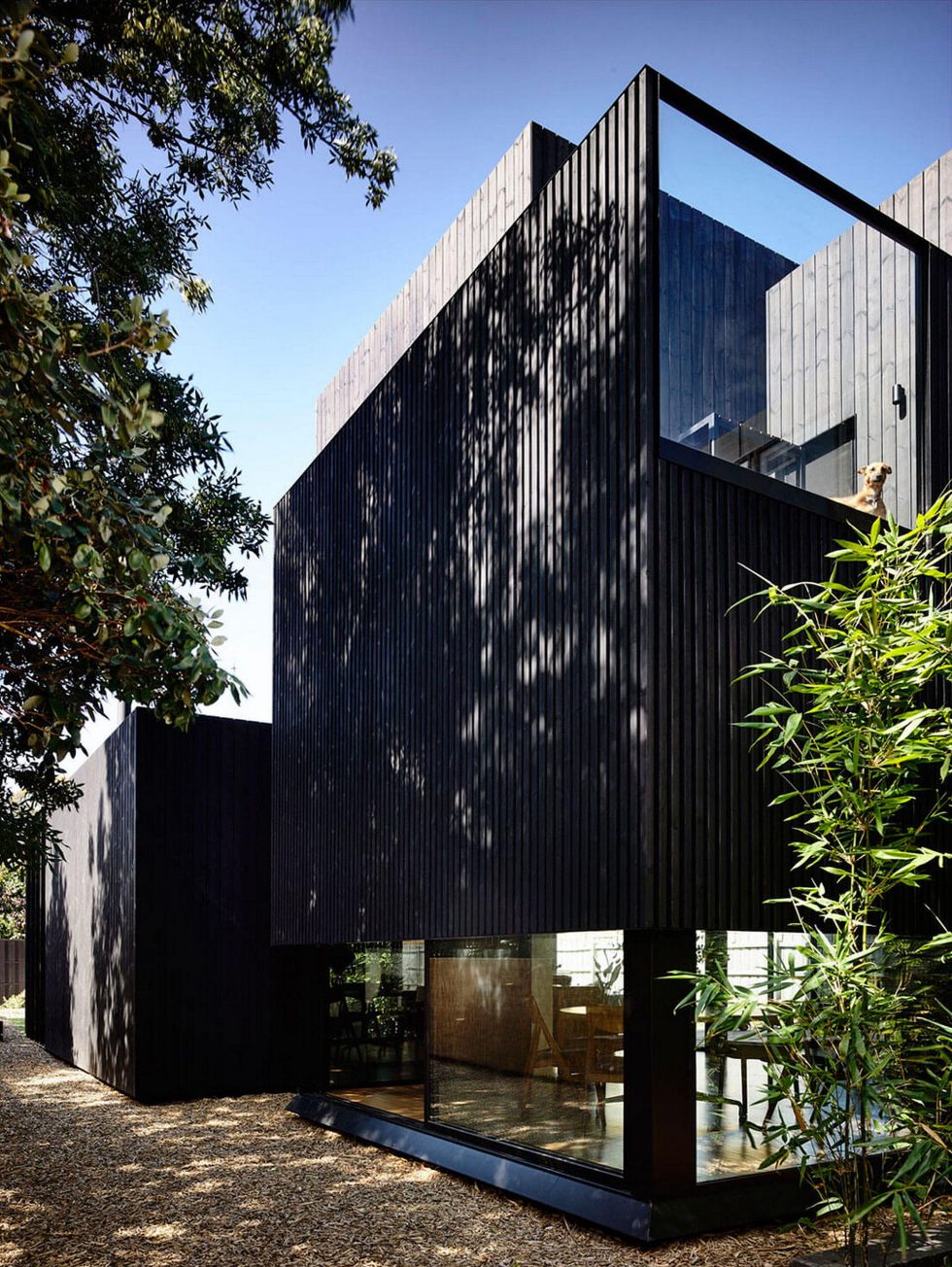 © Derek Swalwell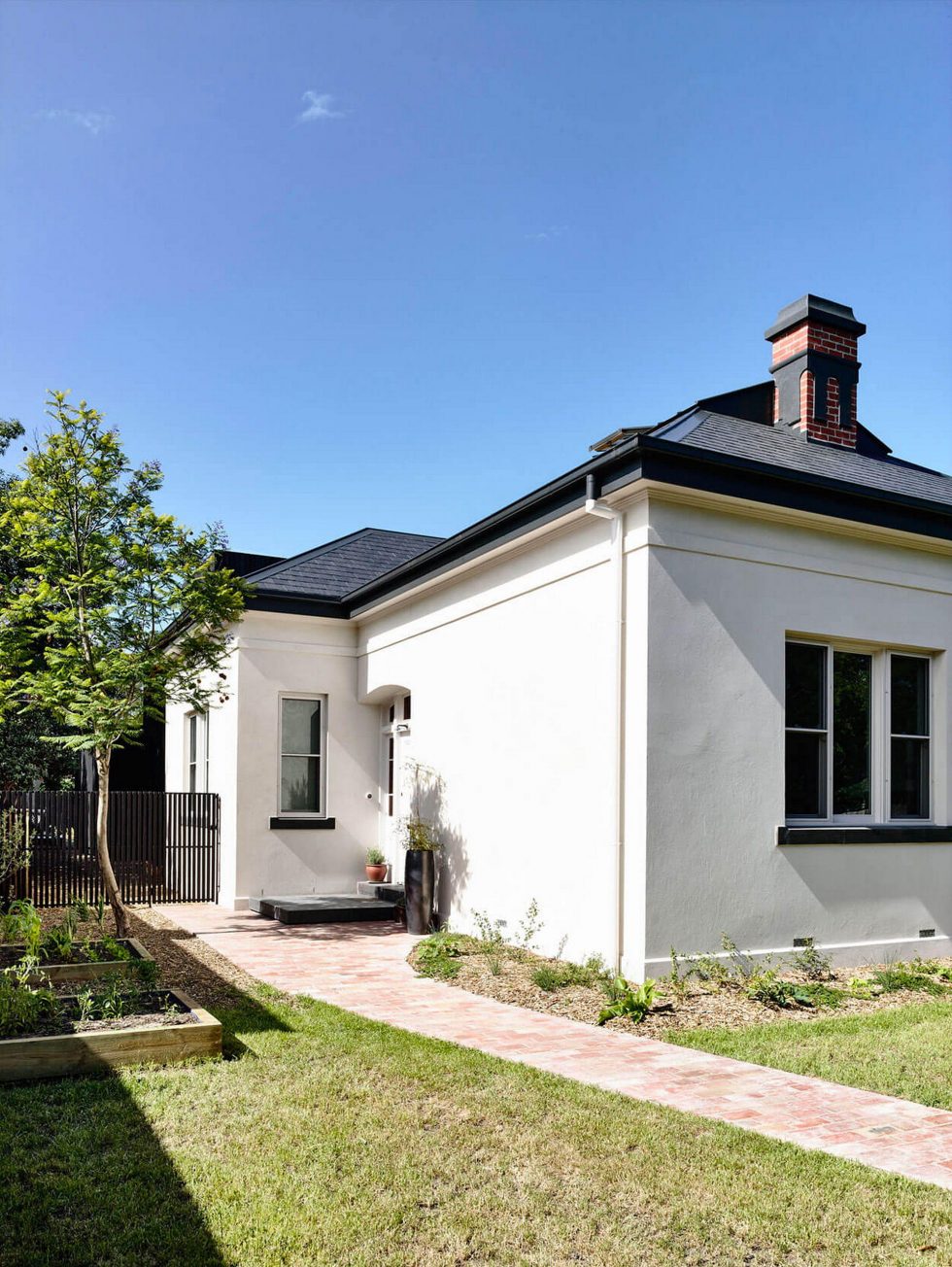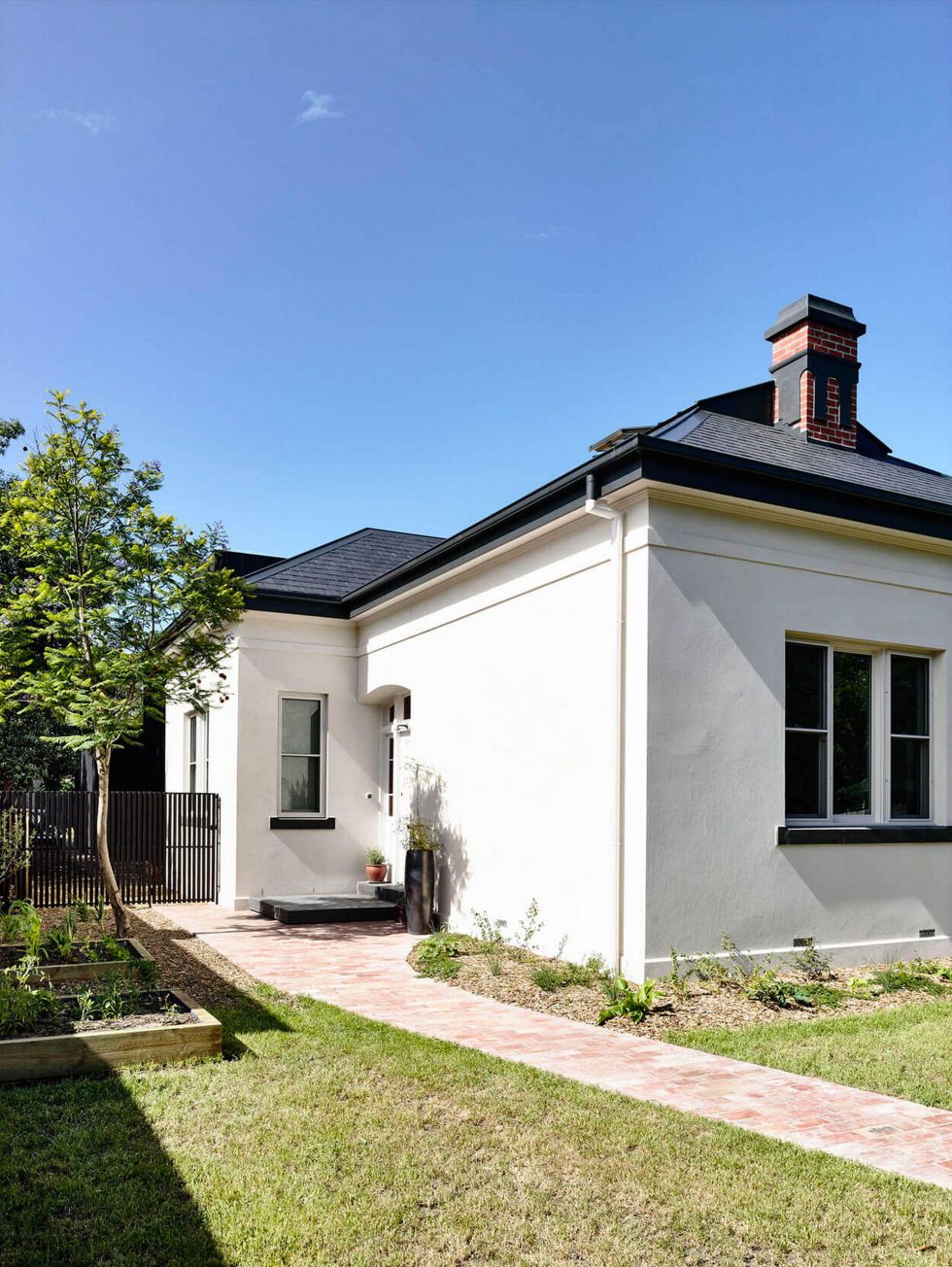 © Derek Swalwell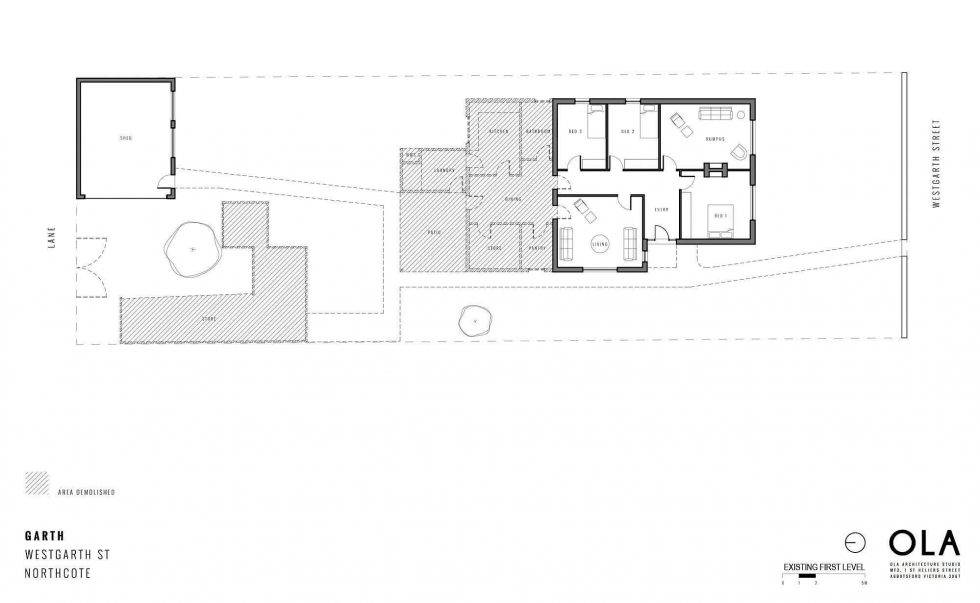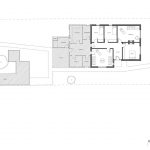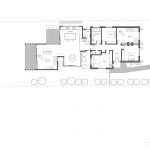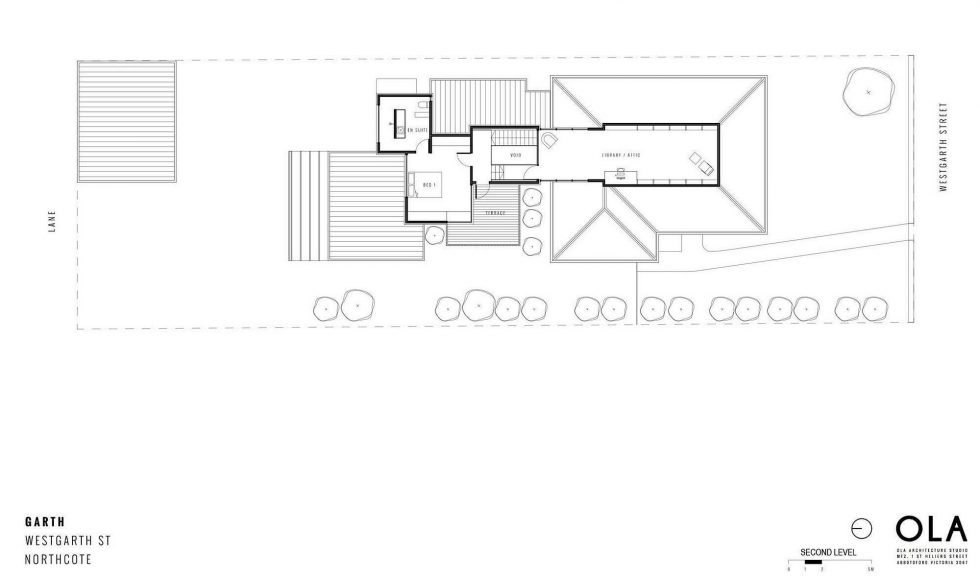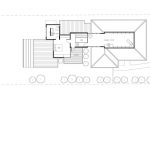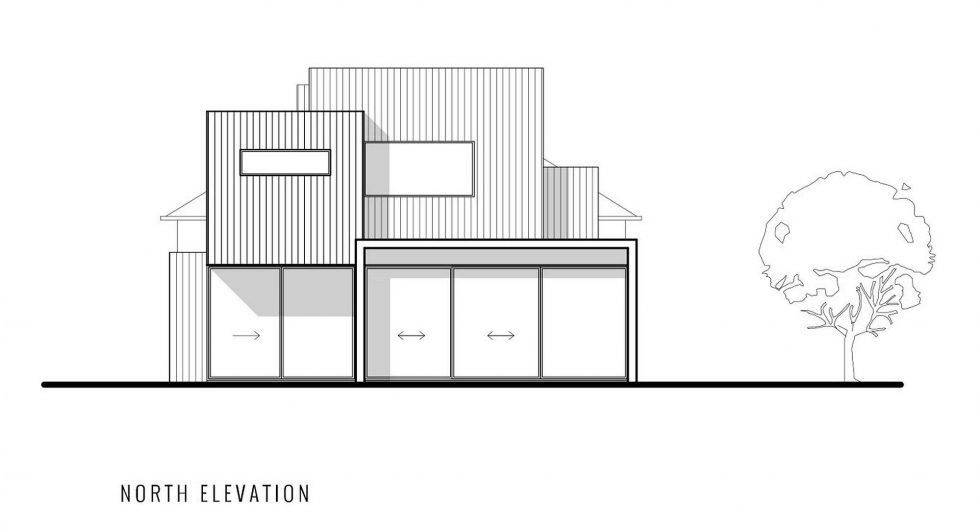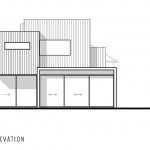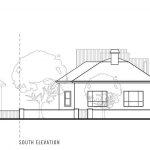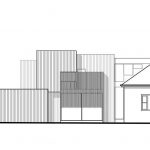 Project Authors: Ola Studio / Photos by Derek Swalwell