Tuscan decor is popular these days as a way to make interior design of the house has the sense of uniqueness. Tuscany brings out the rustic atmosphere. It somehow calms and looks very classy. Tuscany is identical to earthy and sun baked shades of color. The house in tuscan design often use the shade of beige, brown, gold, terra cotta, yellow, brick, and many more earthy color. Pick the color that will fit each other perfectly by keeping them bend to nature. A vibrant bright yellow or purple can be additional color to match the earthy feelings.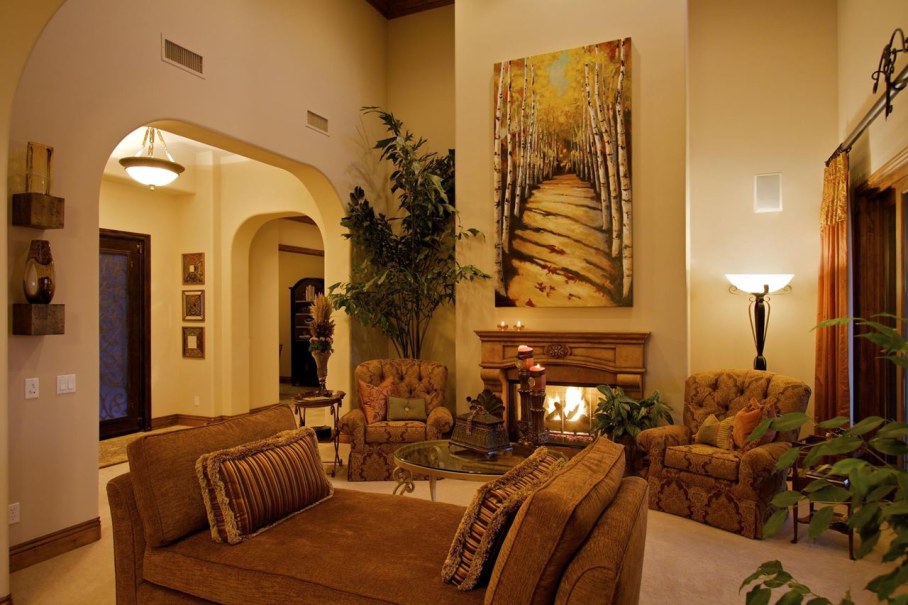 Tuscan Decor Tips
The Tuscany furnitures are usually made from wood and metal. Pick the wood that has dark shade or metal with gold to brown color to be your furnitures. The metal wall chandelier is simply perfect for being rustic charm in your home. For the walls, add the tapestry that has Italian feelings, such as street scene, vineyard, or such. You can simply use rough plaster walls to keep the rustic feeling.
Don't forget to check the light exposure of the house. You may want to balance the decoration with the exposure to create the proper atmosphere for your house. The light exposure will decide what the color will be. The natural color is very important in Tuscan design, so you must make sure about it first or you can damage the Tuscany impression.