There is a country house with unstandardized architecture located at one of Croatia`s islands. It reminds the construction of geometric figures, piled one upon the other. The building called «Gumno» was created upon the project of specialists of Turato Architecture company. Interior`s light range of colours induces to relaxation and idyllic surroundings create unique atmosphere of tranquility and placidity.
© Ivan Doroti?

The word «Gumno» in Croatian means small parcel of land, fenced with stone dwarf-wall and intended for grain grist. Besides, these lands used to be the place for public meetings. The new house is kind of modern projection of old communal way of life. «Gumno» should become a place, where all family members could come together, meet with friends or simply socialize.

Inward extension is designed in full accordance with customer preferences. There is a cellar at the first floor; vine, oil and other products could be stored there. A spacious living room is located at the second floor, containing large stained-glass windows, which provide fabulous picturesque landscape view. Apart from that there is a swimming pool of irregular shape with seascape, built outside the house. There are also developed bedrooms for each family member with a passage to separate low-lying deck at the very top of the house.
© Ivan Doroti?
© Ivan Doroti?
© Igor Crnkovi?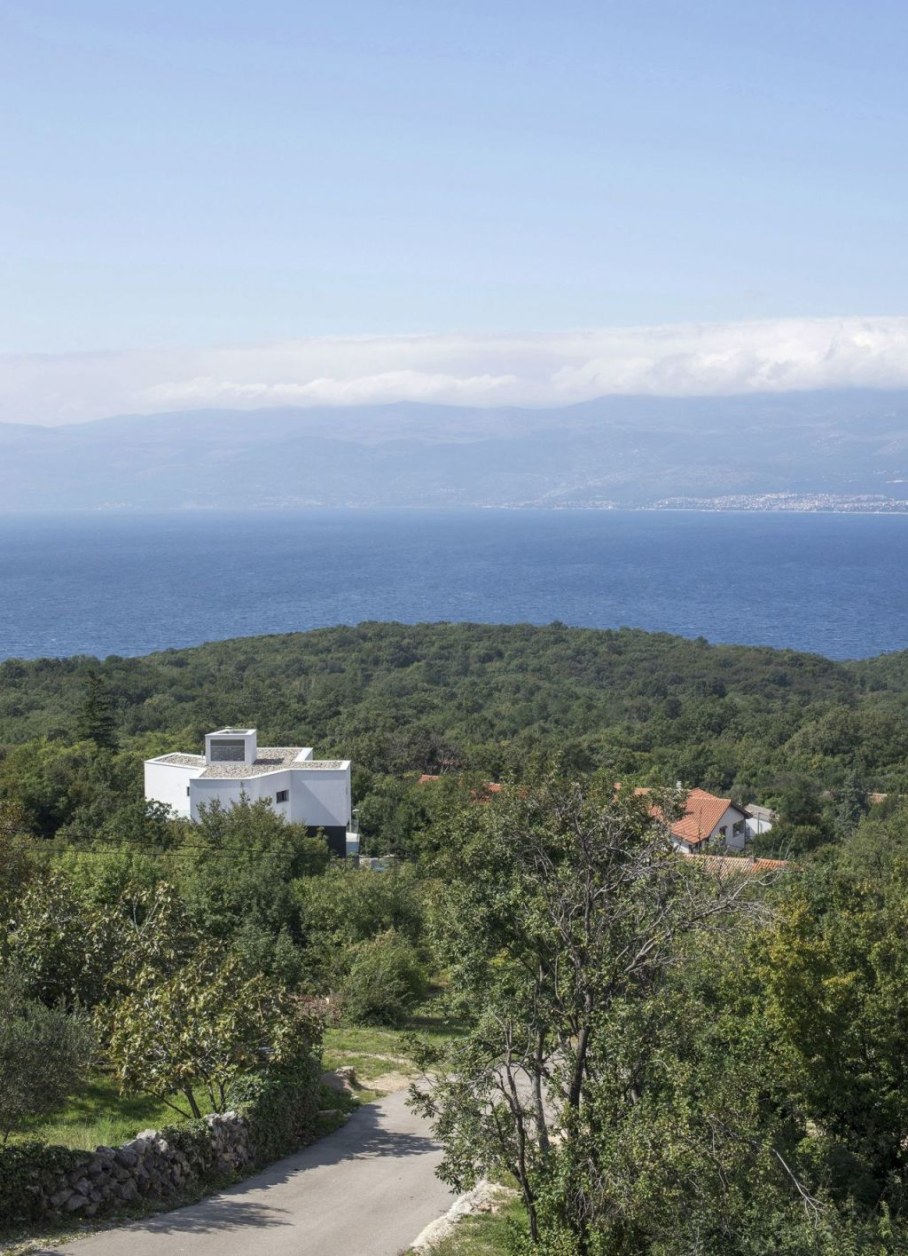 © Ivan Doroti?
© Sandro Lendler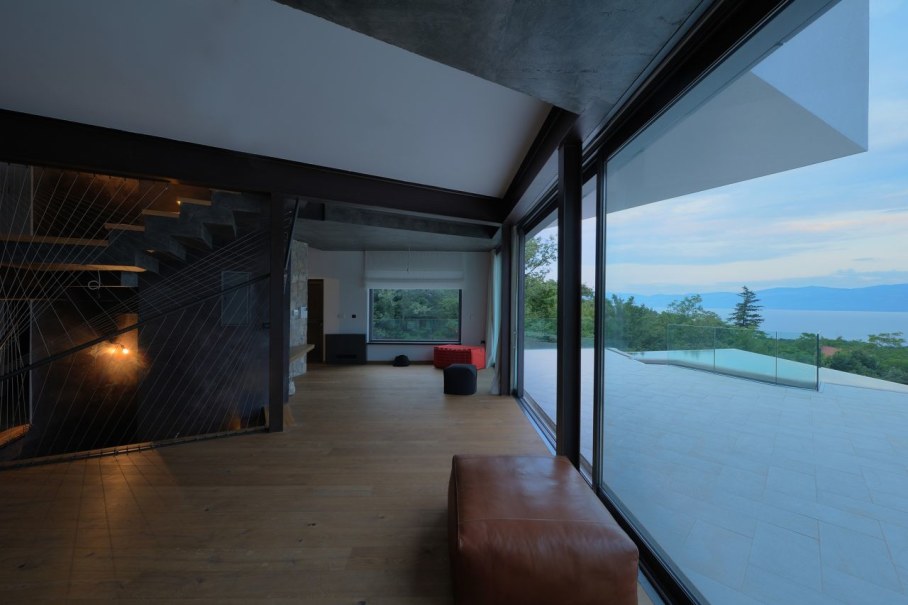 © Sandro Lendler
© Sandro Lendler
© Sandro Lendler
© Ivan Doroti?
© Ivan Doroti?