Recently Sarah Pritchard of The House Clinic has completed an interior design project that presented a considerable number of challenges – turning a new build home into an interior designers dream.
"The key problem with new builds is that they are often clinically unimaginative. But at the same time they offer an interior designer a unique challenge, a blank canvas"
The property in question is a spacious modern property in beautiful Hertfordshire. Her brief was simple – to create functional modern spaces, that would mix well with the existing furnishings.
The existing features included the family's furniture, a modern kitchen and cream coloured walls throughout the home.
"With the existing features to be left the challenge became to create a modern style with unique furnishings that complemented the existing décor"
We started by looking at the conservatory which joins the main, very sleek and modern kitchen. This was to be a focal summer room and we wanted to create a relaxed, warm, family atmosphere. We started with seating adding a hanging wicker egg chair and a sofa – that looks modern but it is incredibly, soft, comfy and functional. These tones really contrast perfectly with the light colours and the natural light flooding into the room – creating a natural modern look and providing the perfect spot to read on a summer's day or to entertain for afternoon tea. We rounded the room out with a Porada Bubble table. These tables are beautifully modern but create a charming centrepiece to any room with the glass inset adding to the light, open feel of the room.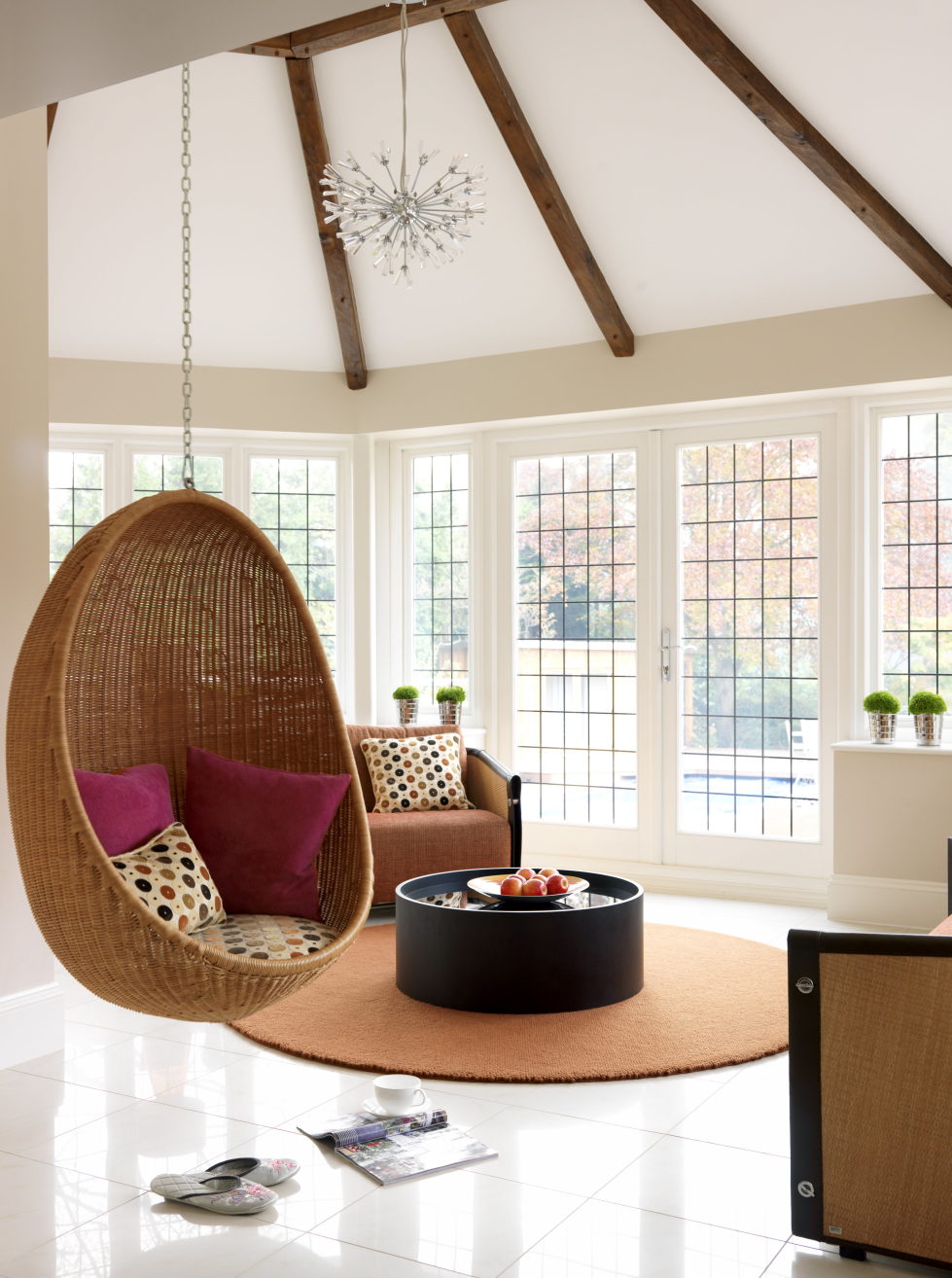 From here we moved into the hall and living room.
In the living room we decided to choose a warm art-deco style. The house has wonderful soft light throughout and we quickly chose a colour scheme to complement this. We chose Imperial by Sahco which is rich purple but manages to feel light and airy as well – it creates a formal but relaxed setting which is perfect for a well-used family living and entertaining space. We complemented this with art deco furnishing such as a the Sando Stool and Porta Romana Manhattan lamp. This room turned out perfectly and really brings out the character of the property and its inhabitants.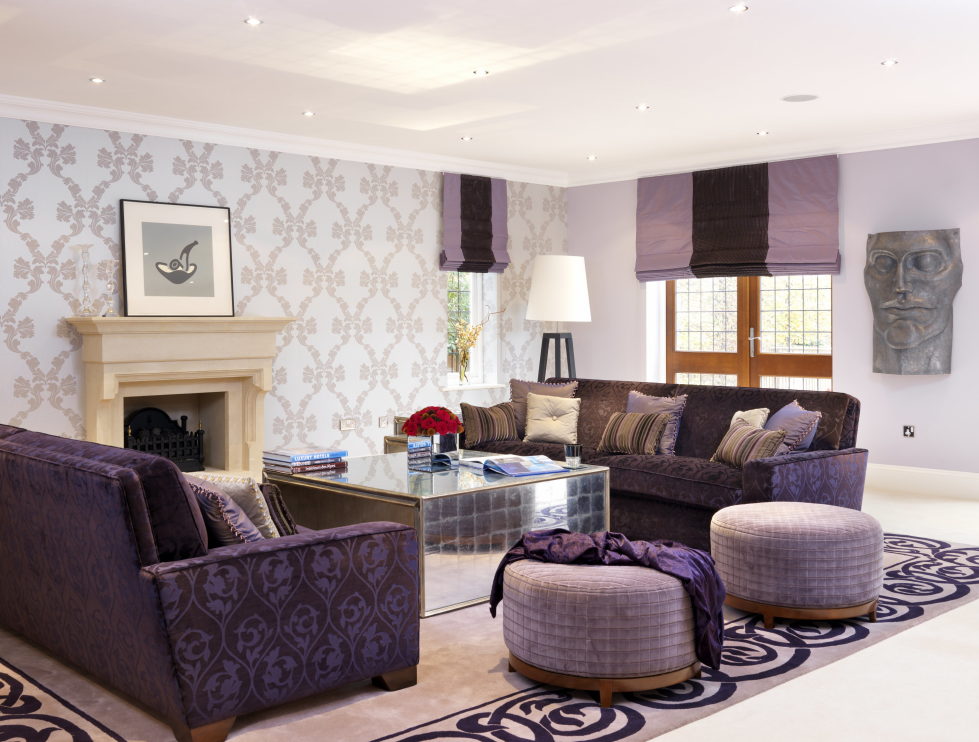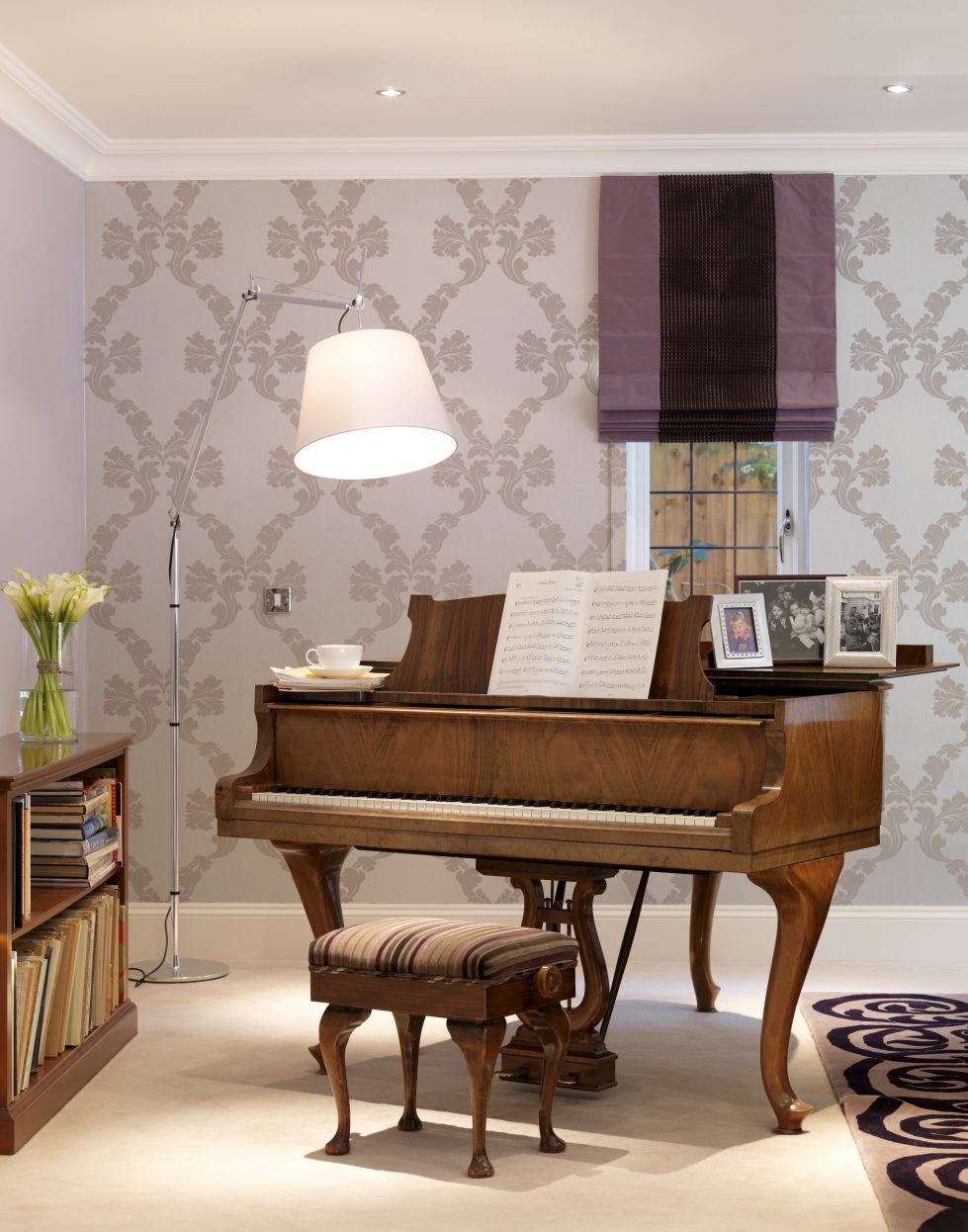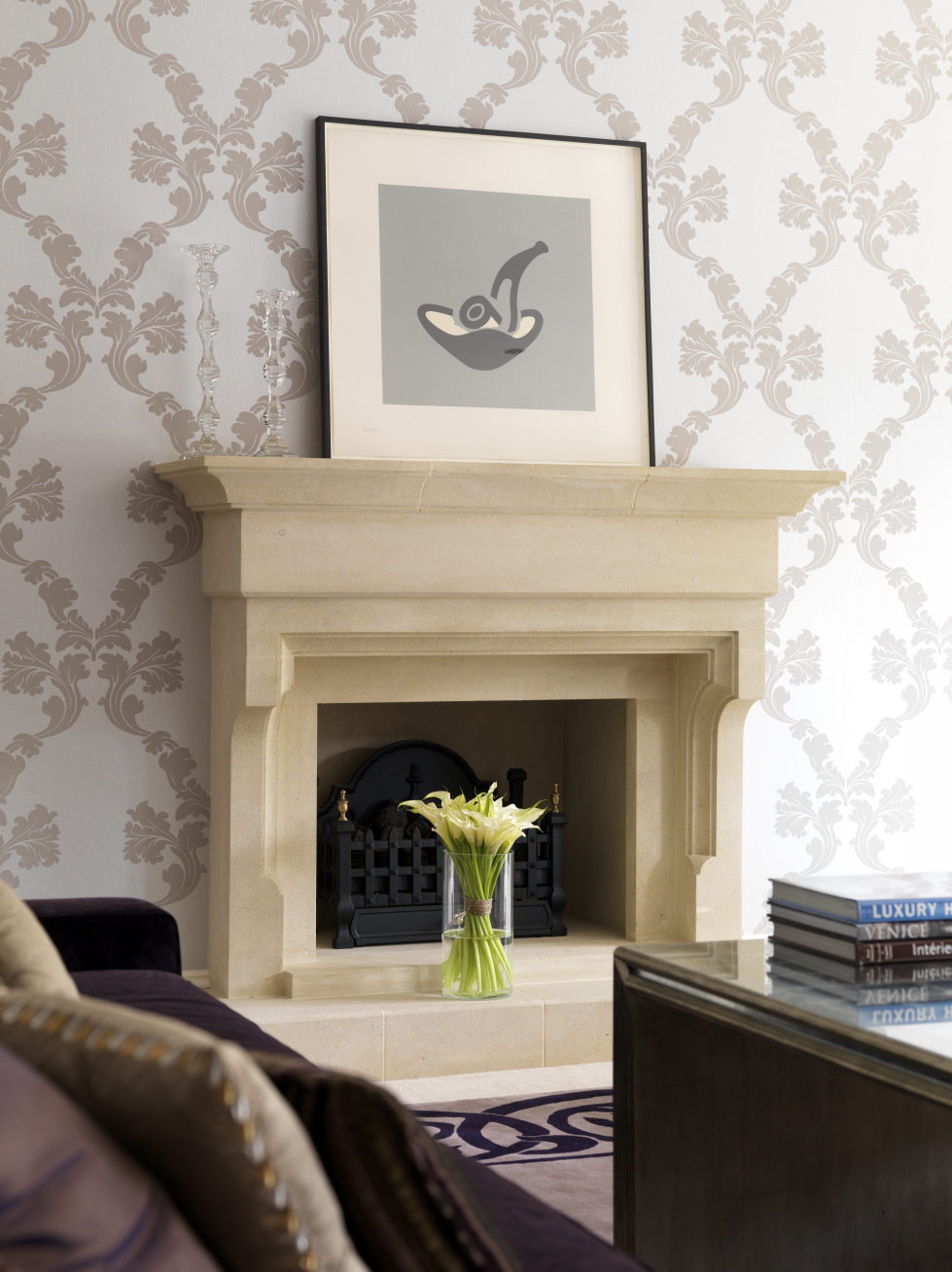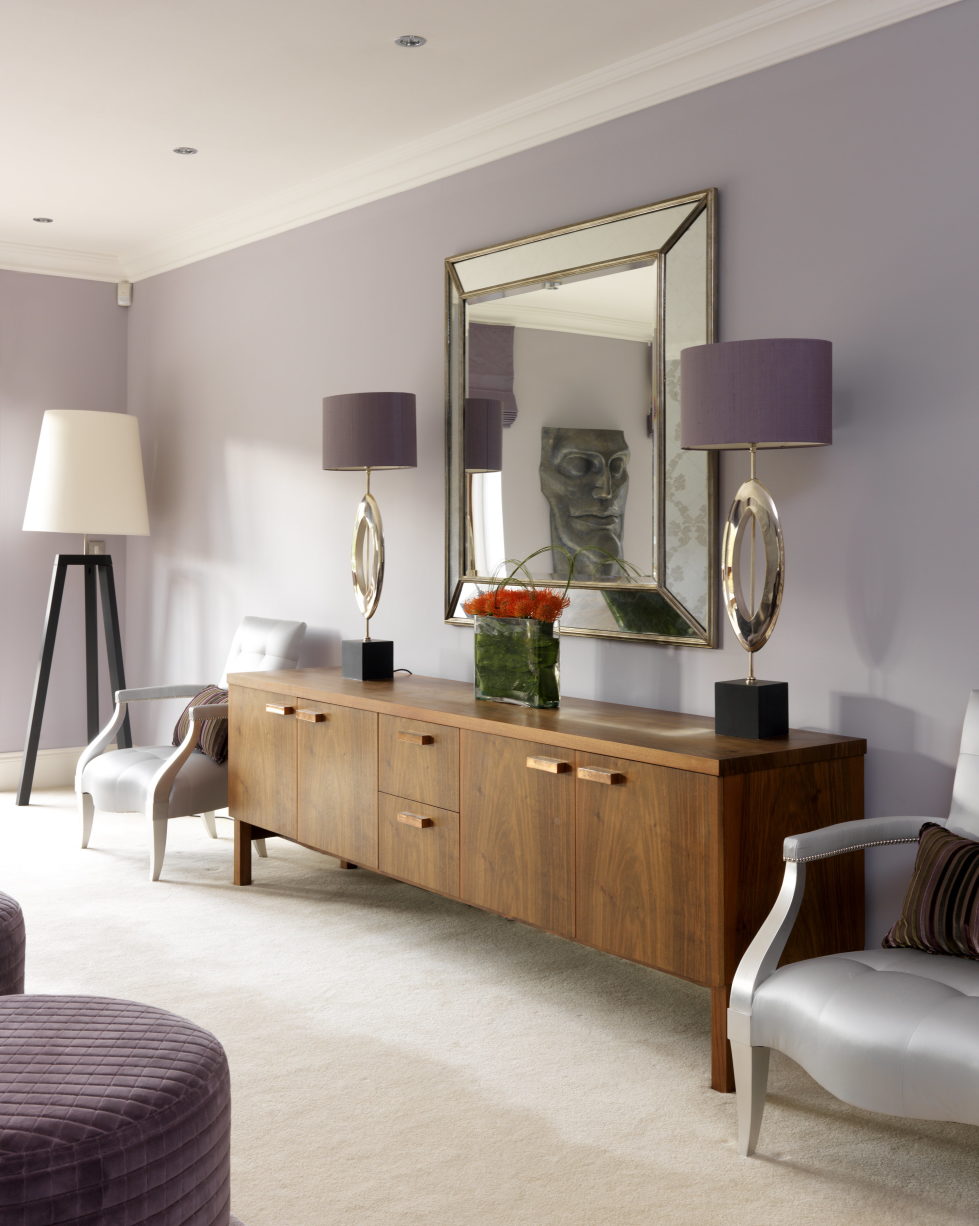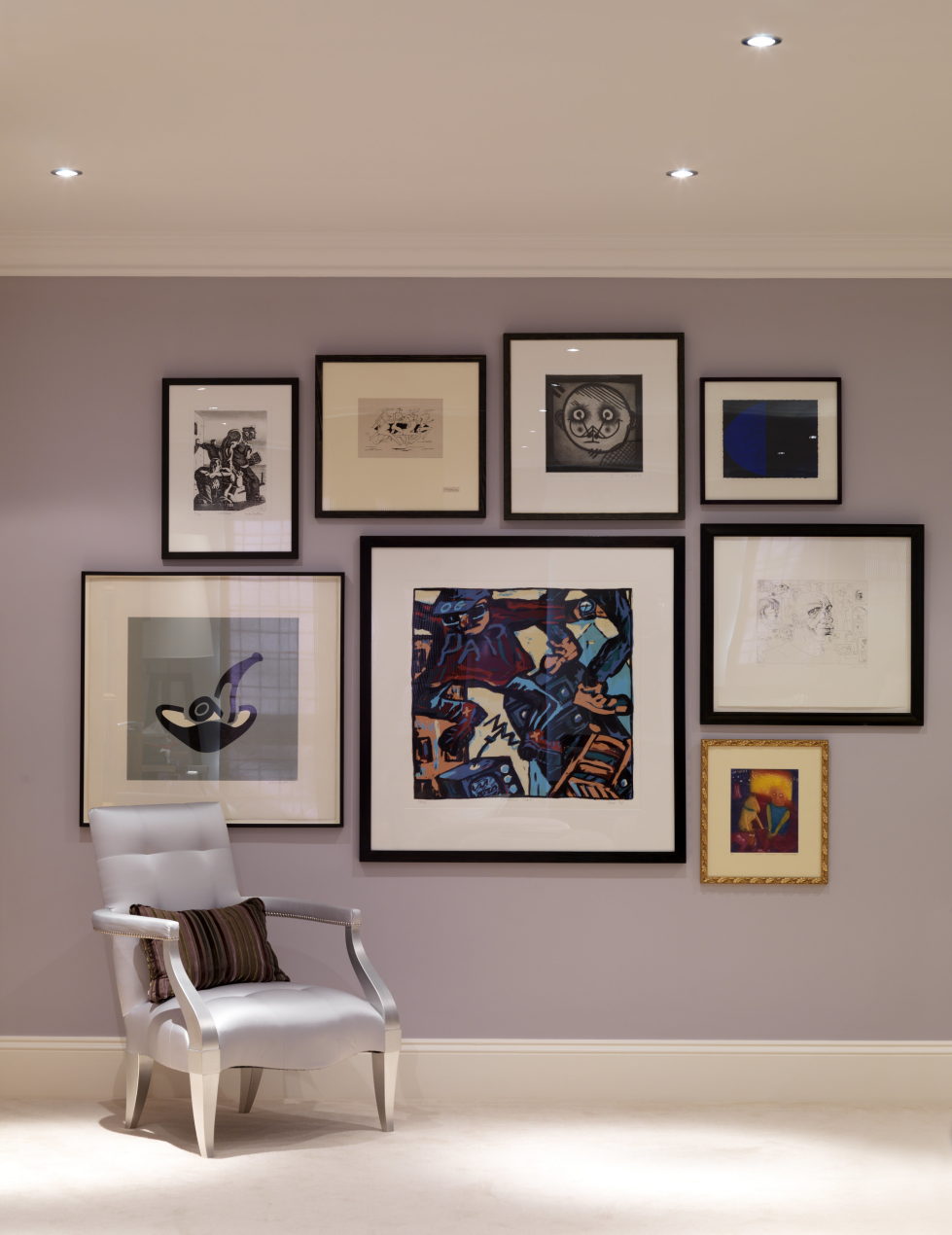 The tiled hall with its large sweeping staircase presented an interesting opportunity. We wanted something to complement the existing beauty and small but grand space. A centrepiece table was the obvious place to start and after much searching we found the stunning William Yeoward barrel table. The solid wood and metal create a central focus to the room without detracting from the openness of the room. Above this we added a rich yellow and gold chandelier. Finally we added a thin marble and gold table to the wall and a large mirror to create a sense of grandeur and add to the light of the room.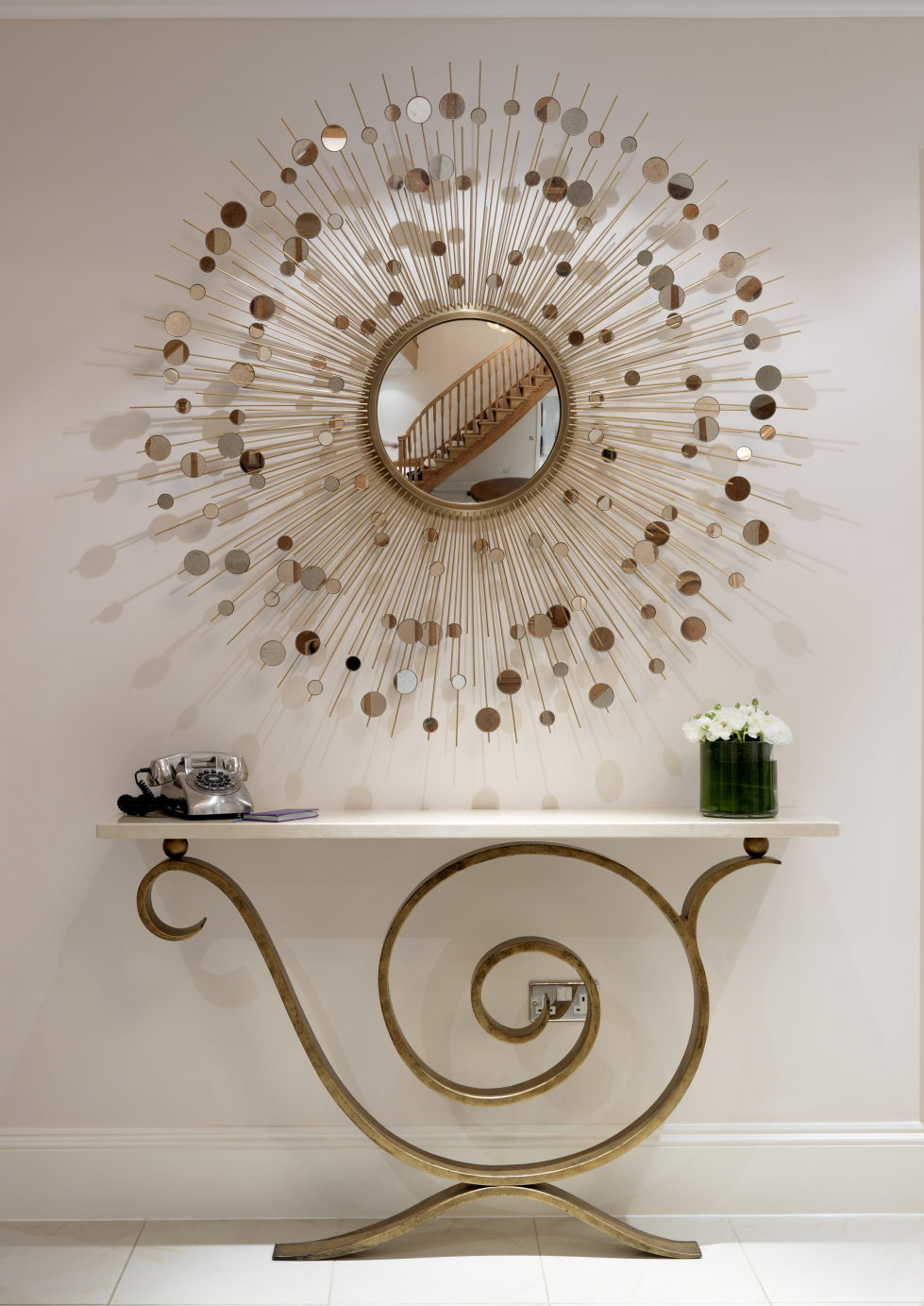 Overall this was a fabulous challenge. Working with customers' existing possessions always create fresh challenges that need a fresh and open approach to create true elegance and style. This modern, open and light home was the perfect canvas.
Photos courtesy of The House Clinic