Work on the interior design of HI-MACS "Doble Dueto" Studio has led to surprising results. The apartments, located in Spain, are penetrated with Moorish heritage with oriental elements, but thanks to the designers from Cuartopensante, they look extremely modern and functional.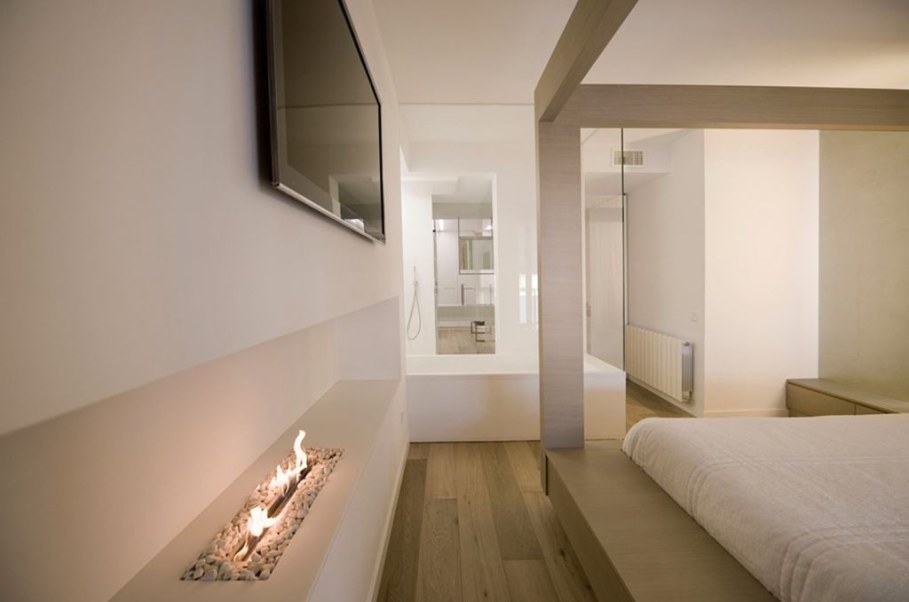 The concept is based on two main colors – black and white. The shades of oak and gilt were as a pleasant emotional addition. It is noteworthy that HI-MACS was used in the finish; it is natural acrylic stone of a new generation.
The area of the residence is 130 square meters. In time of creation, the designers took into account the characteristics of the owner's lifestyle. Being a businessman and a family man at the same time, he spends a lot of time in business trips, that's why, at home, he needs calm and comfort. The interior satisfies fully all declared requirements.
Easy lighting and quiet, but pretty neat and strict, atmosphere allows him to relax and just enjoy staying at home. Black sofas contrast with white curtains; unusual chandeliers illuminate the room with golden light. In some places, the ceiling changes from white to black and vice versa. The cabinet takes, perhaps, one of the most comfortable places in the apartment.
In the kitchen, prevails the same strong but calm style with wooden elements: wicker chandelier, wooden dining table with chairs and wooden floors. A mirror corridor leads to the bathroom and bedroom. From the last room there is an exit to the balcony, where you can spend a wonderful time admiring the scenery of the city.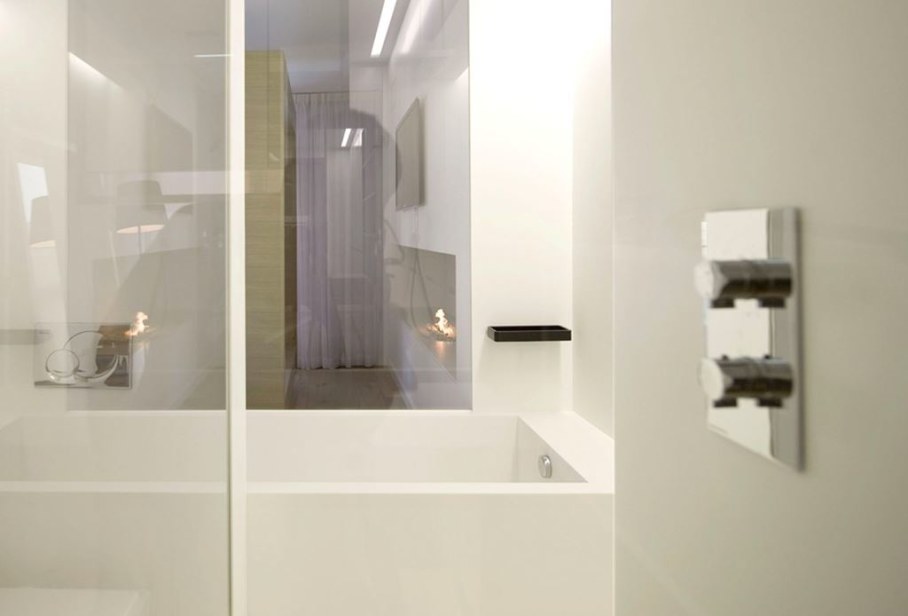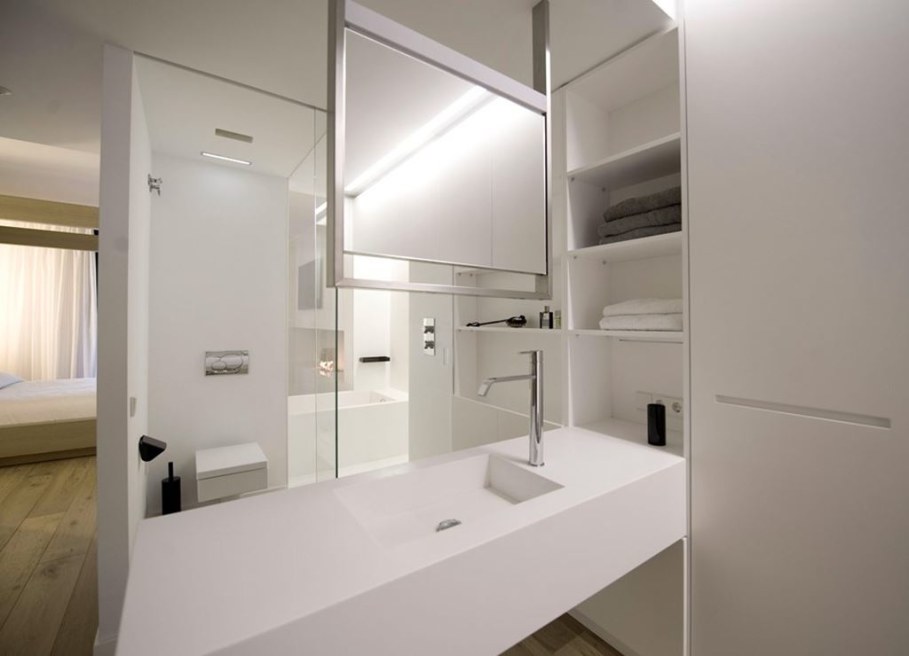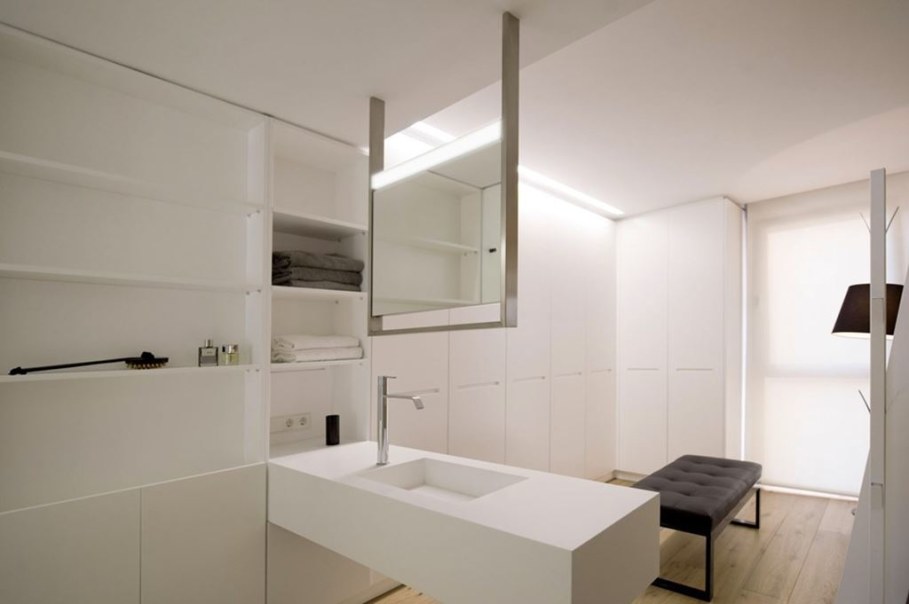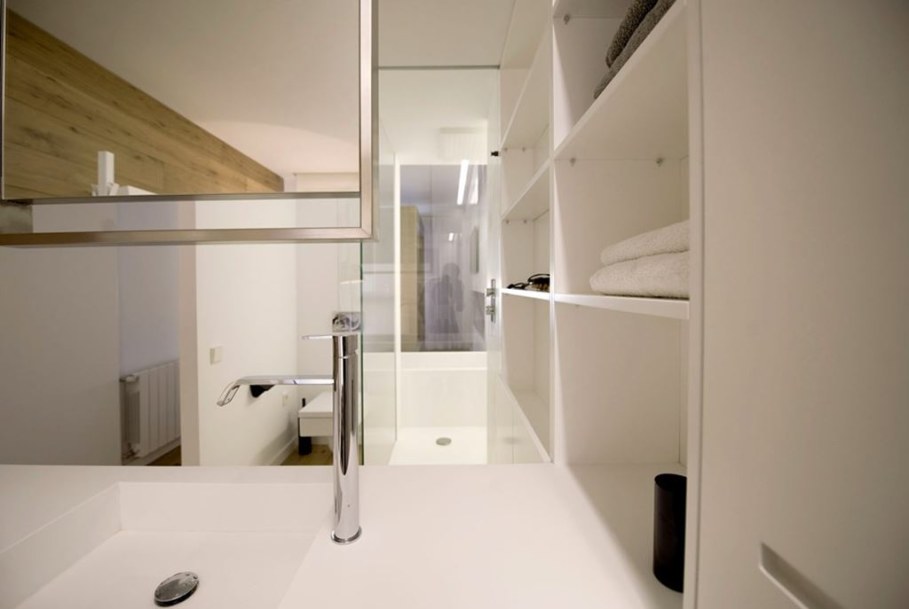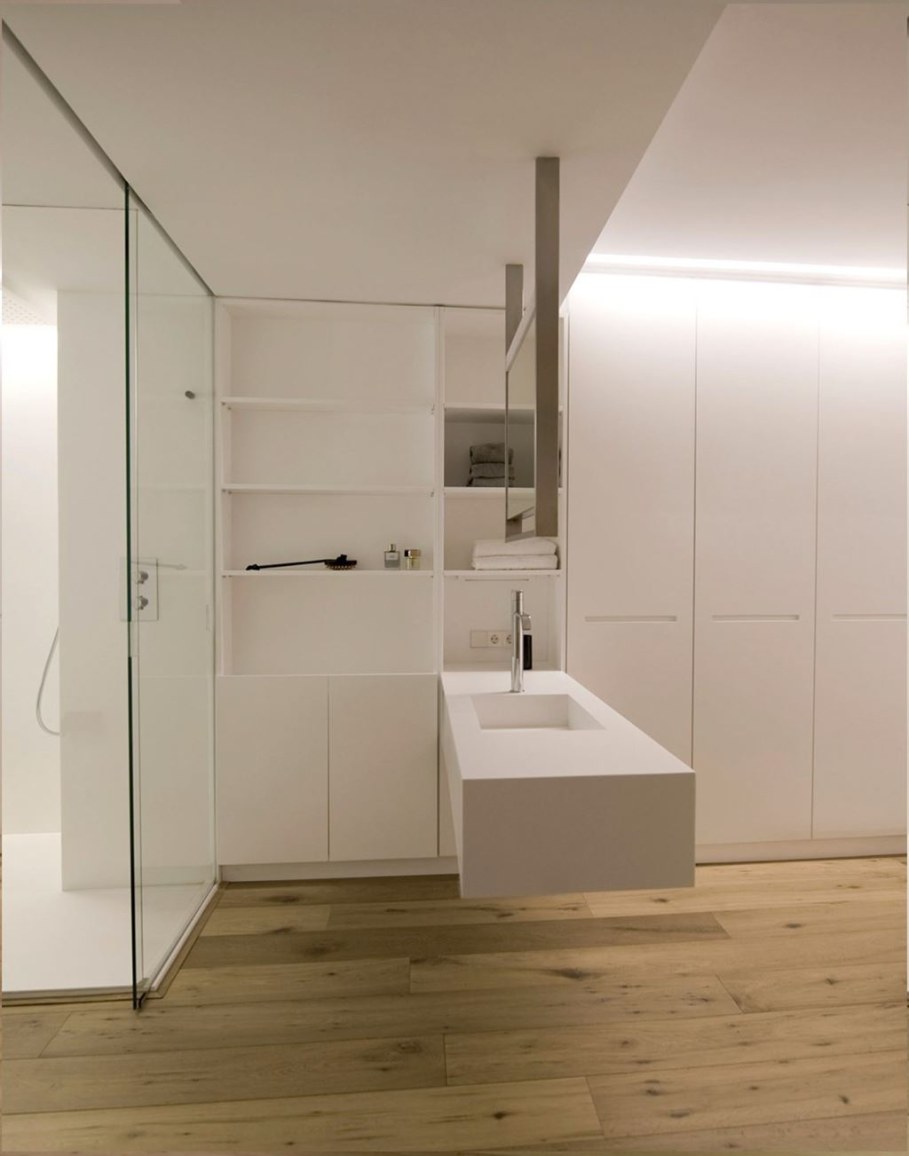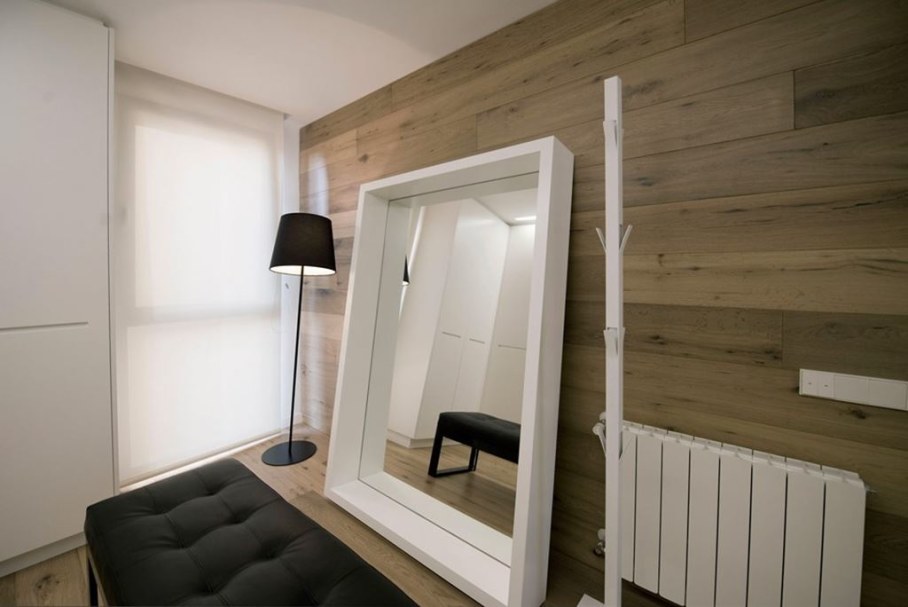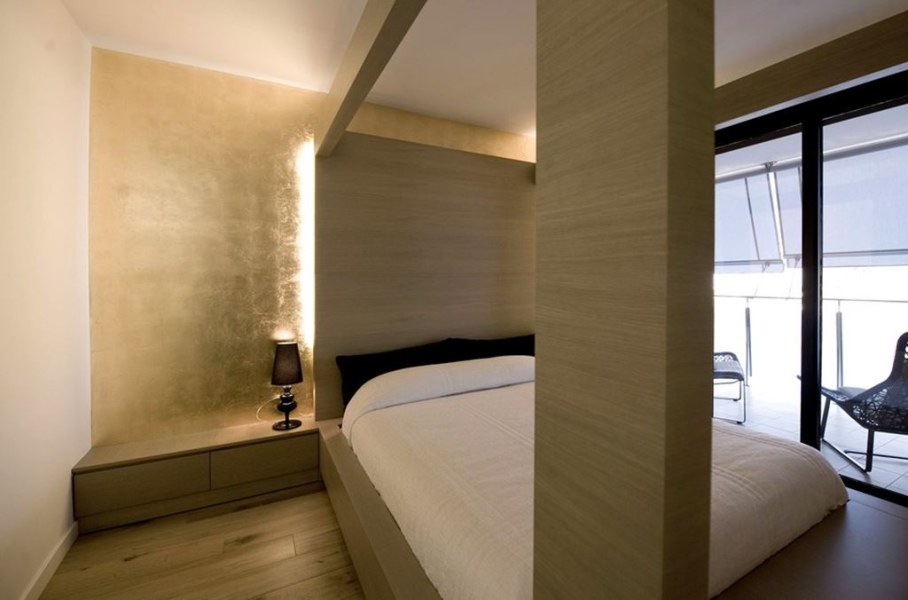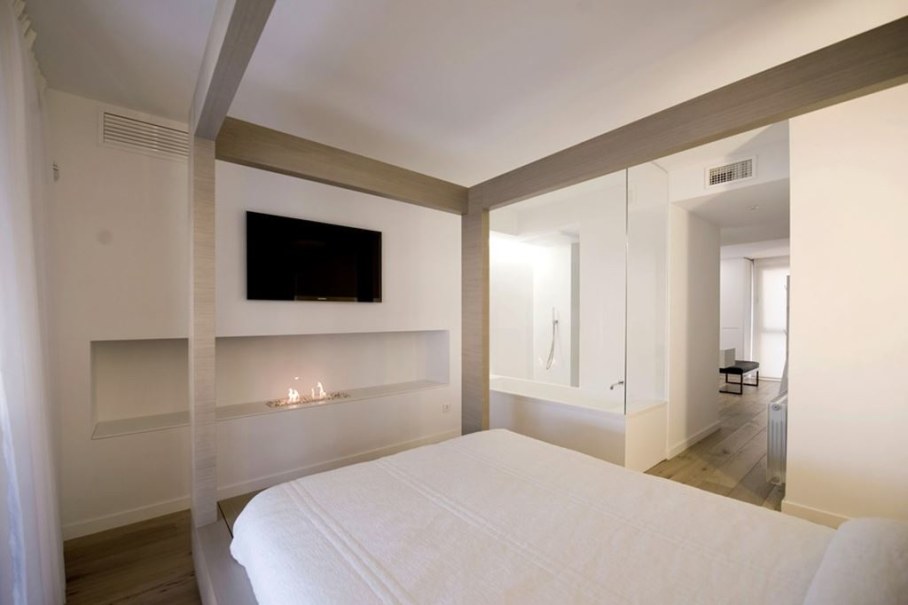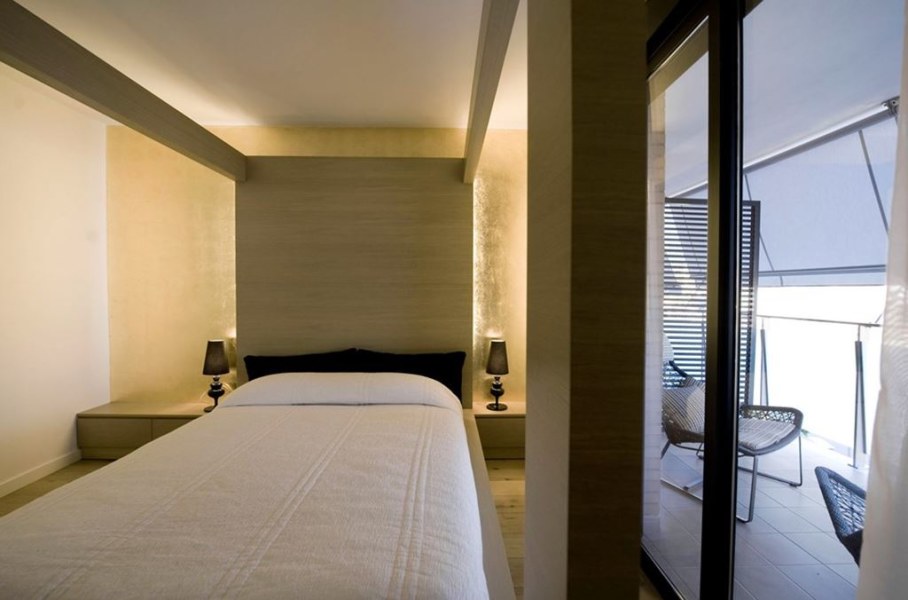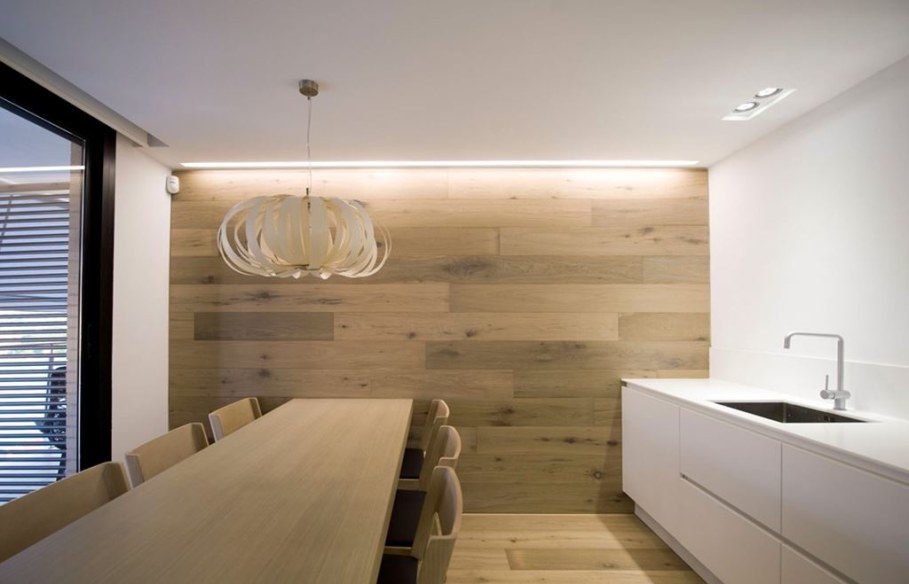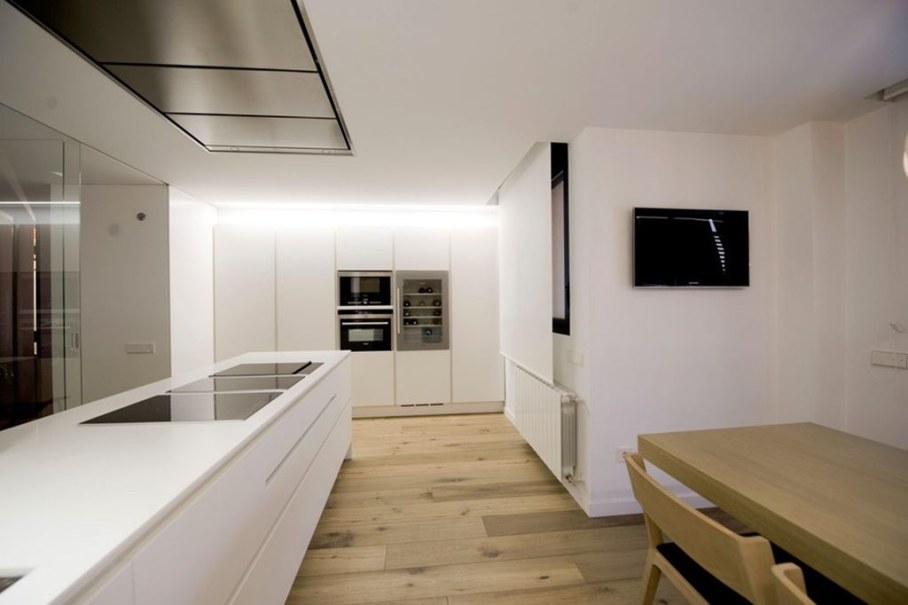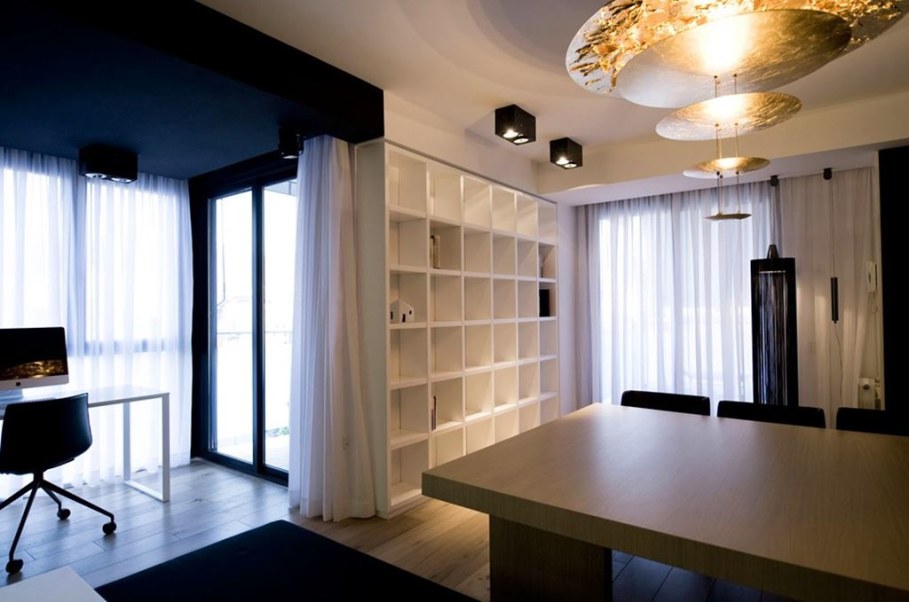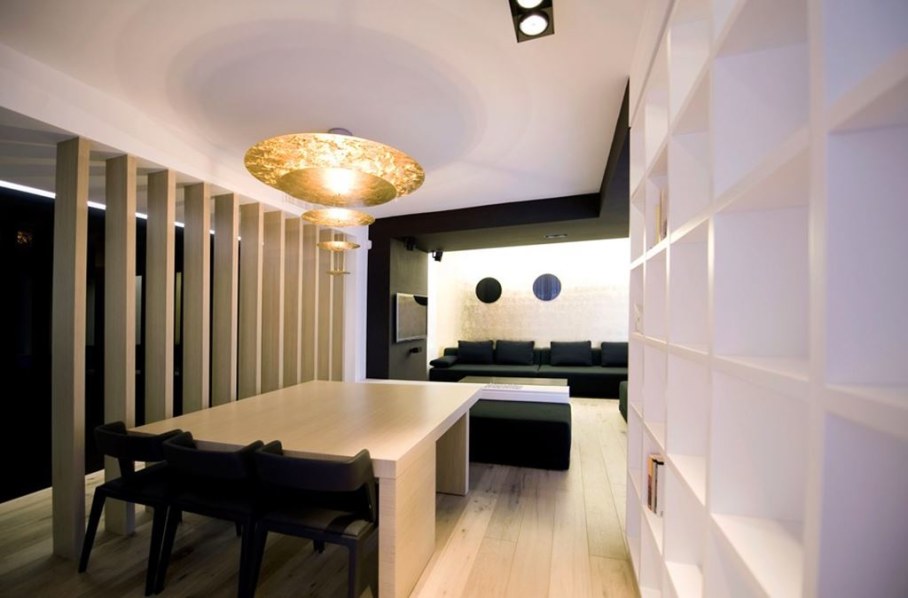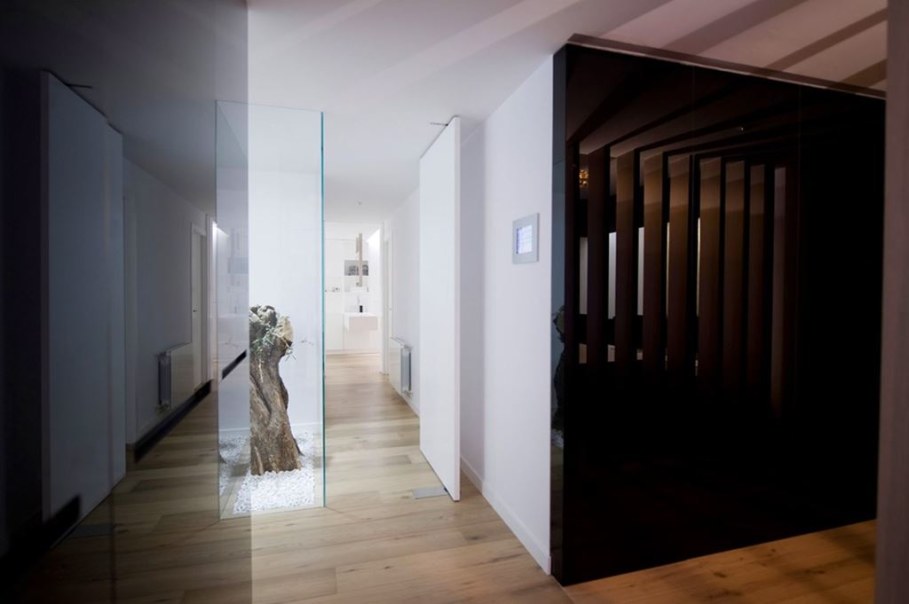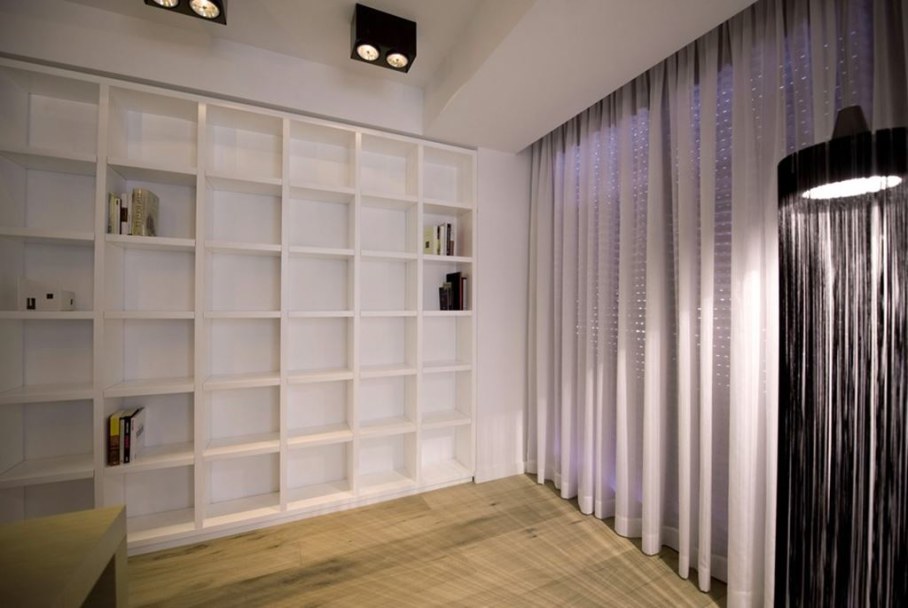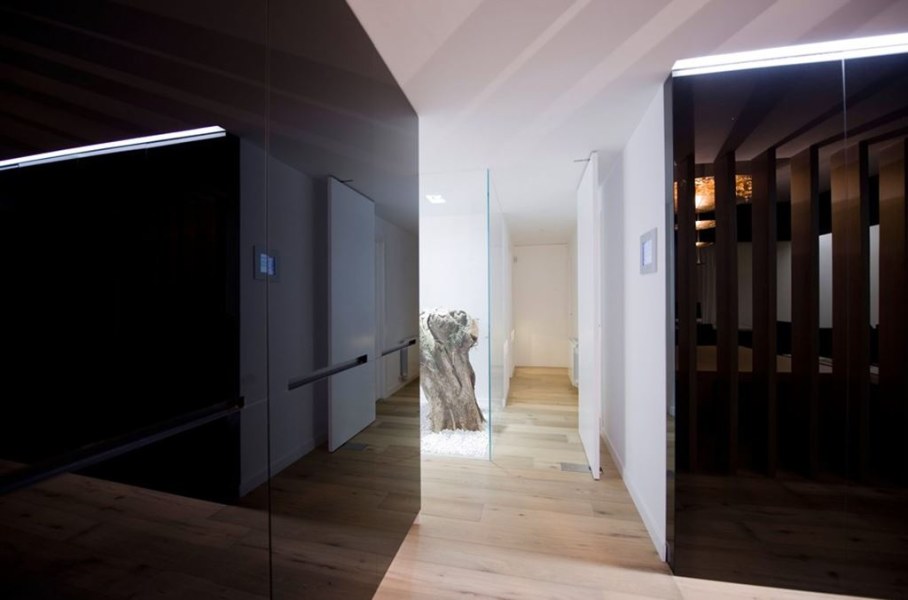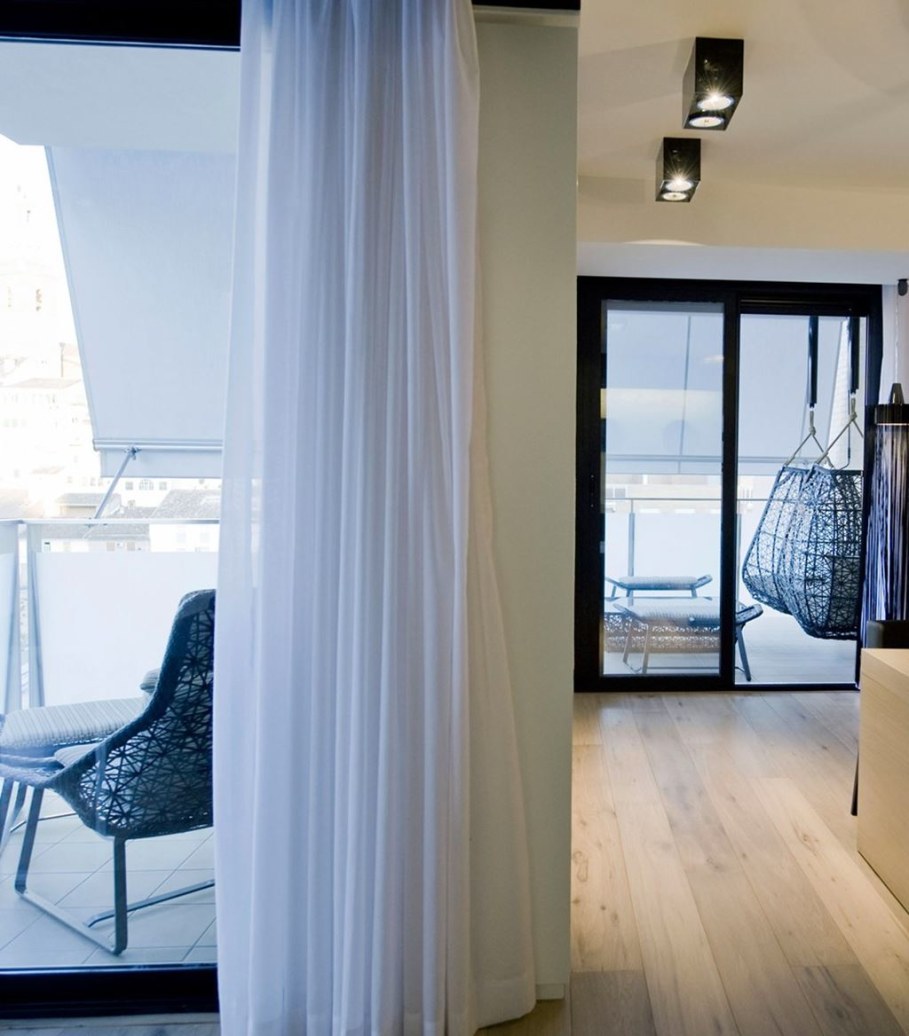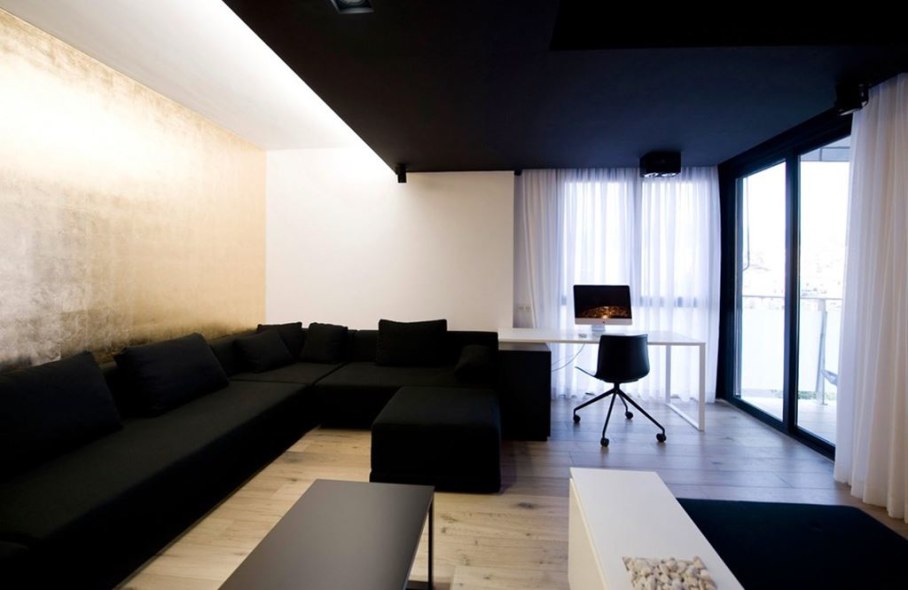 Photo Gallery: HI-MACS "Doble Dueto" Studio