When the Canadian actors Paul Gross and Martha Burns decided to buy a dwelling in New York, they hadn't thought about a loft before. They saw a lot of variants, but accidentally stumbled on a premise of the former clothing factory on Orchard Street, and they suddenly discovered for themselves the beauty of the post-industrial spaces. "We fell in love with it". Even it smelt here not like everywhere… It was a new New York for us". Finally, they bought this area in 2008 for $2,4 million.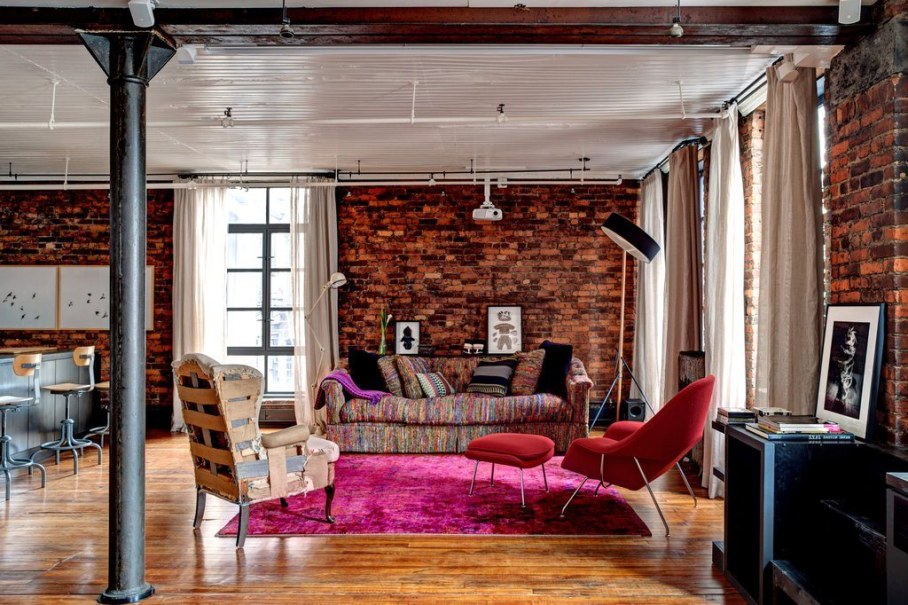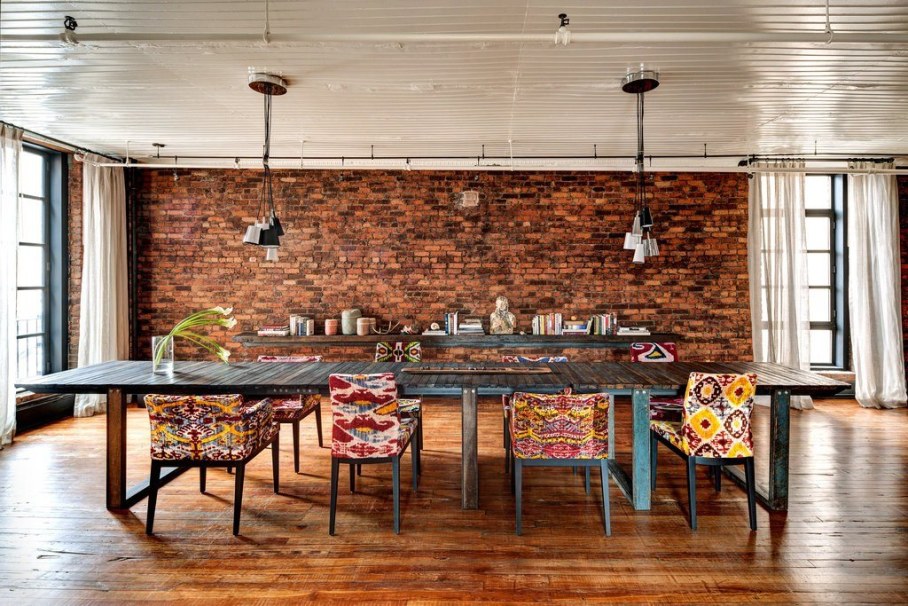 The new owners liked everything in it – old wooden floors with traces from legs of sewing machines, shabby bricks, cast-iron columns and even not too decorative ceiling from the painted metal.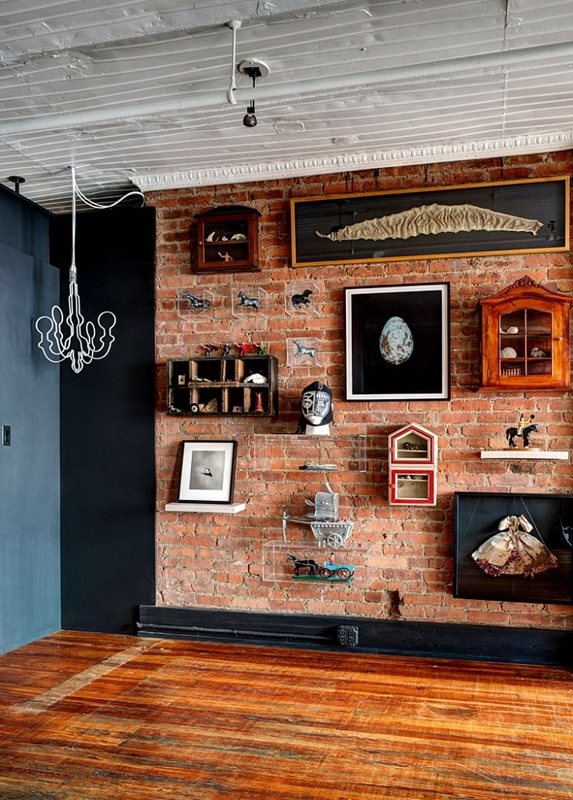 The first thing they did, they got rid of thrown in a pile of sewing machines, and the free rectangular 220 meters space turned out so good, that they didn't want to change or divide it into parts.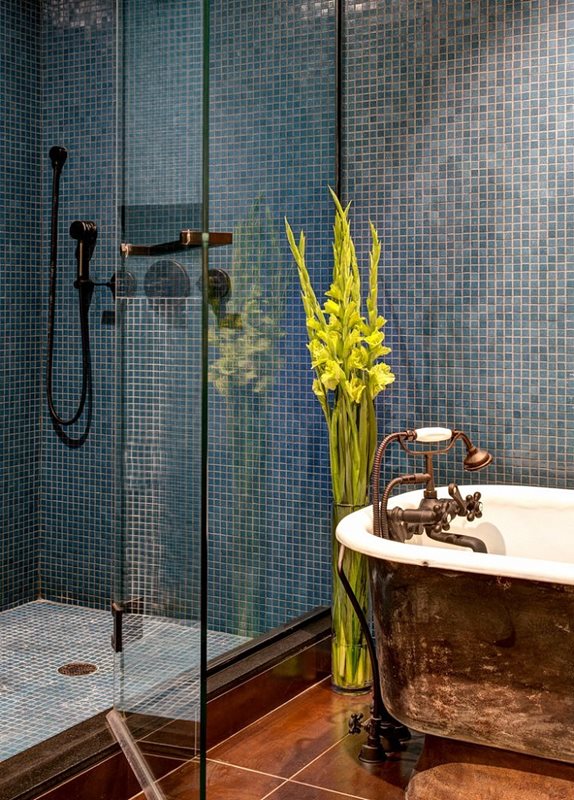 So, not without help of Suchi Reddy, who started working on the interior design of this space, the new owners came to the classic planning for the loft: Studio. The most part of the space is taken with a huge table with a bright different-coloured armchairs upholstered in motley fabric. Along the bar counter there were lined industrial steel chairs. And on the walls they put a collection of knick-knacks and pieces of art. "The loft needs a thorough reconstruction, but the owners liked what they bought, so we almost change anything, we just added a comfortable kitchen and bathroom", said the designer.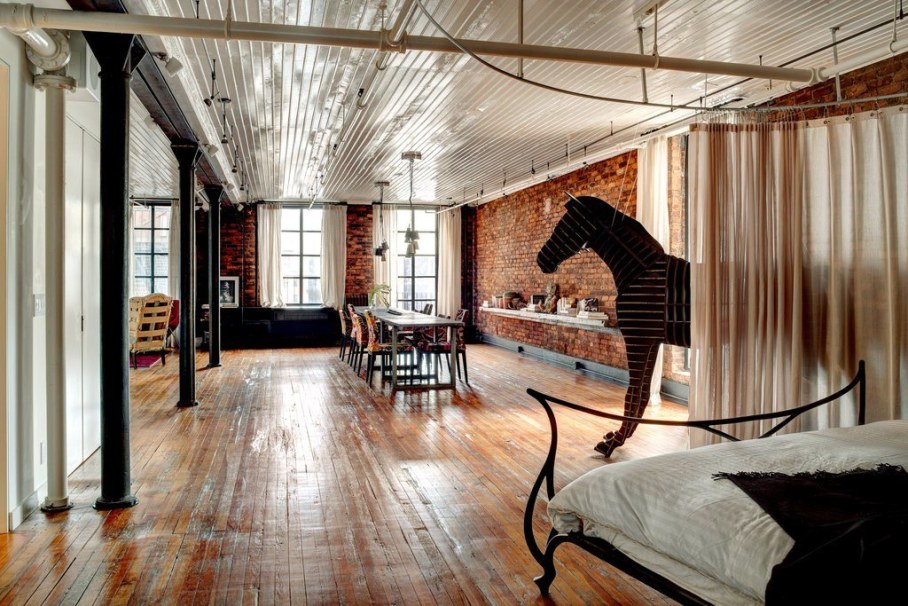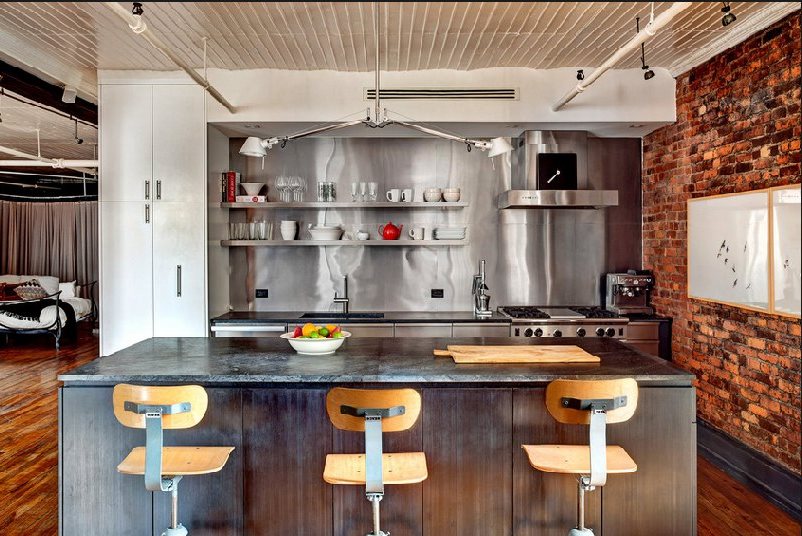 To save free space, but at the same time to keep some privacy, instead of bedroom here there is some kind of a "cocoon": the curtain is on the round cornice and can be wrapped around the bed. The peace is guarded by a horse, wooden sculpture in trendy now "frame" manner.