The theme of the Empire Style base on ancient features and fractional motifs of Pompenian frescoes and Egyptian art. The leading masters of the style was Charles Percier and Fontep. The Empire Style theme closely connects with the heroic, triumphal motifs. Thus, Louis XVI's Pastoral elements have disappeared. This style has its original features: garlands, wreath, imperial eagles, Roman military armor, antique geometric pattern, figures in antique clothes, vases, lyre, cornucopia, and Egyptian theme: sphinxes, mummies, obelisks. Another feature of the style is that sculptures are dominated by paintings in the interior design.
The Empire color scheme sharply differs from the taste preferences in XVIII century. The new colors have been introduced: purple, crimson, blue, green, yellow. Gilded has also become widely spread.
Silk fabric which cover the walls are introduce for interior design as well as in the XVIII century.
Mahogany and gilded bronze ornamental details are widely used for the furniture manufacture.
Therefore, mahogany is the most widespread material whose smooth surface is supplemented with the details of gilded bronze such as ancient figures, reliefs, sphinxes, and various garlands.
Ancient, especially Roman architectural forms are used in the furniture design. They are columns, pilasters, brackets, and cornices. Legs of tables, chairs, sofas are made in the form of ancient Germes, sphinxes, griffins, columns and lion's paws. There is domination of the peace, order, strict symmetry and the total balance of parts in this interior design.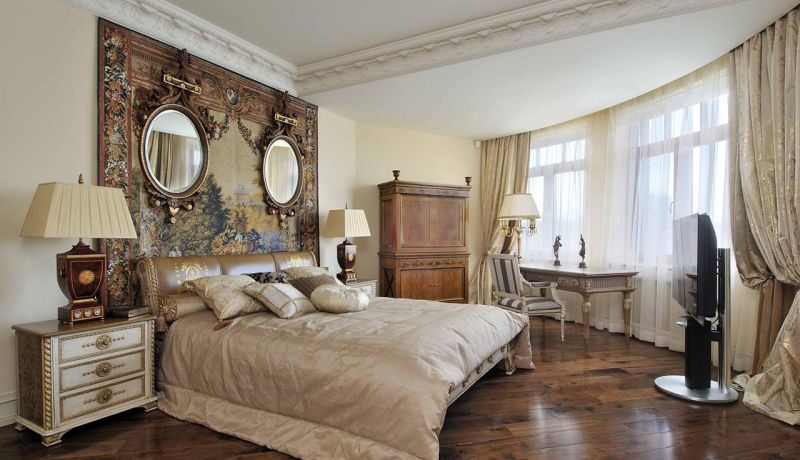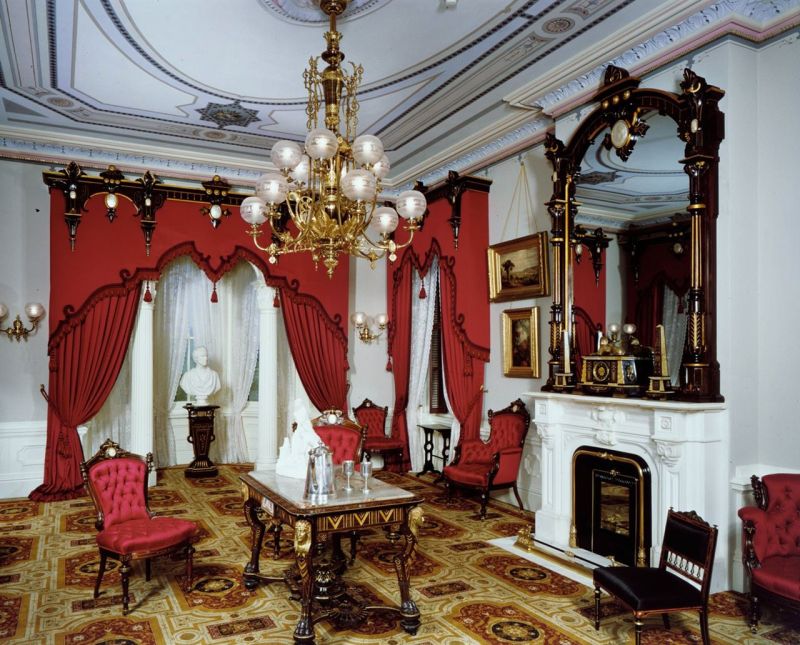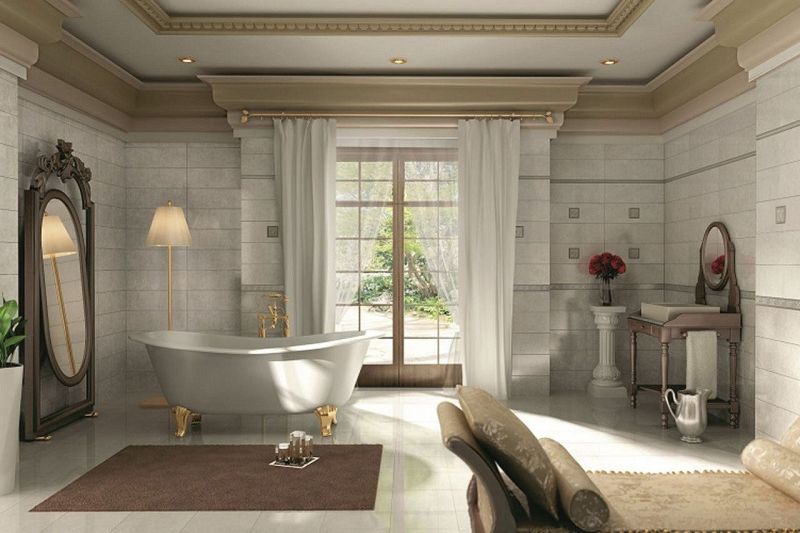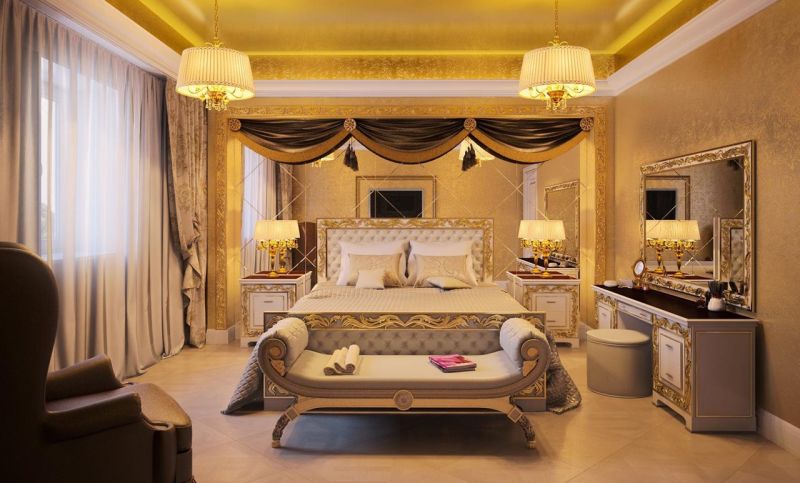 Photo Gallery: Empire Style Interior Design