A building of the student's dormitory called The Chapter in London (Great Britain) is located not far from the oldest England`s railway stations King's Cross and St Pancras. For this very reason Tigg + Coll Architects company has reconstructed the dormitory and emphasized the railroad past of this district.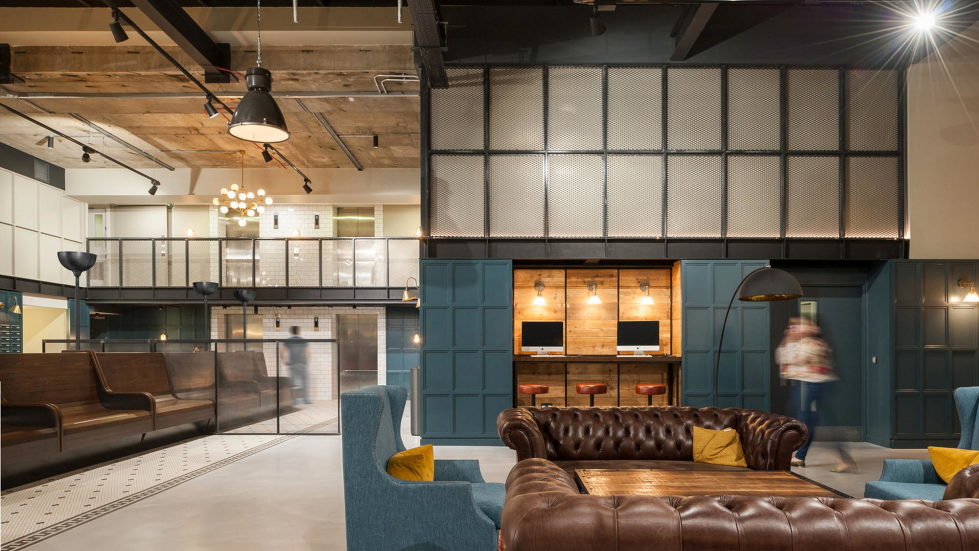 © Andy Matthews

The lobby reminds of an arrival hall with high concrete ceiling, metal beams and bent wooden benches. The walls are covered with ceramic tiles, whereas the floor parts are of mosaic. Sofas are upholstered with soft textile and reminds of compartment carriage sittings. The sofas and carpets are placed all over the building and provide comfortable islands for relaxation and communication. A joint kitchen offers a space for students to cook or to have a bite.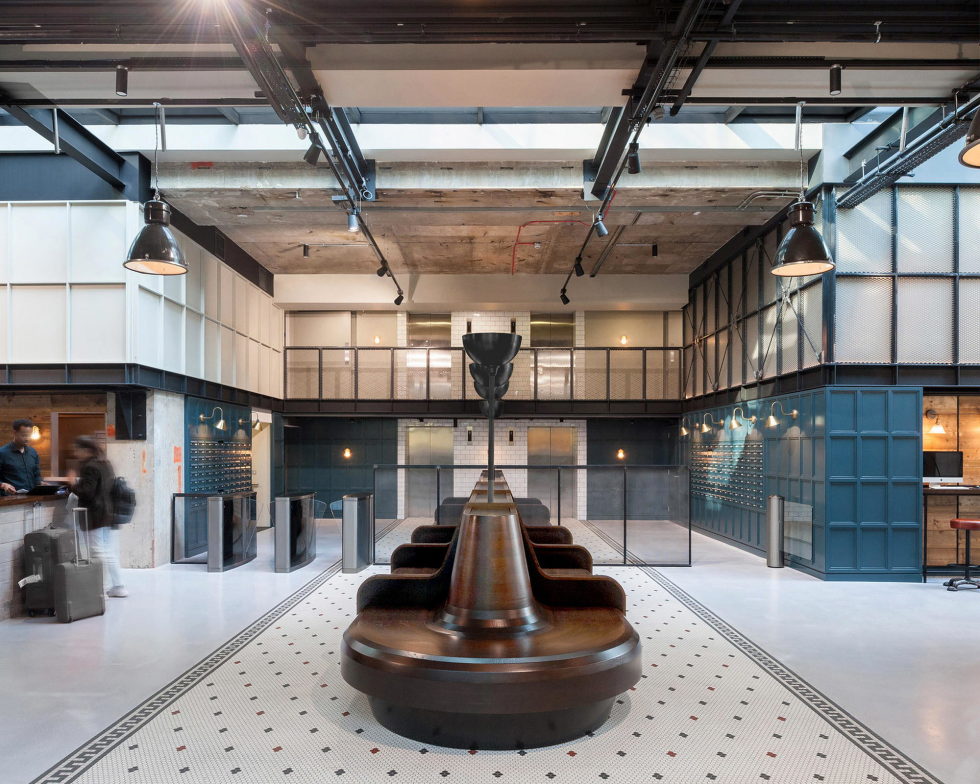 © Andy Matthews
The architects expanded the access of daylight to the lobby and thus opened existing entresols and added glass partitions in steel frames. A new staircase of steel and wood was installed here along with protection of metal net. Metal interior elements are also repeated in console lighting. Other reconstruction updates include a cinema hall and zones for studying: individual, joint, containing shared long tables and high chairs.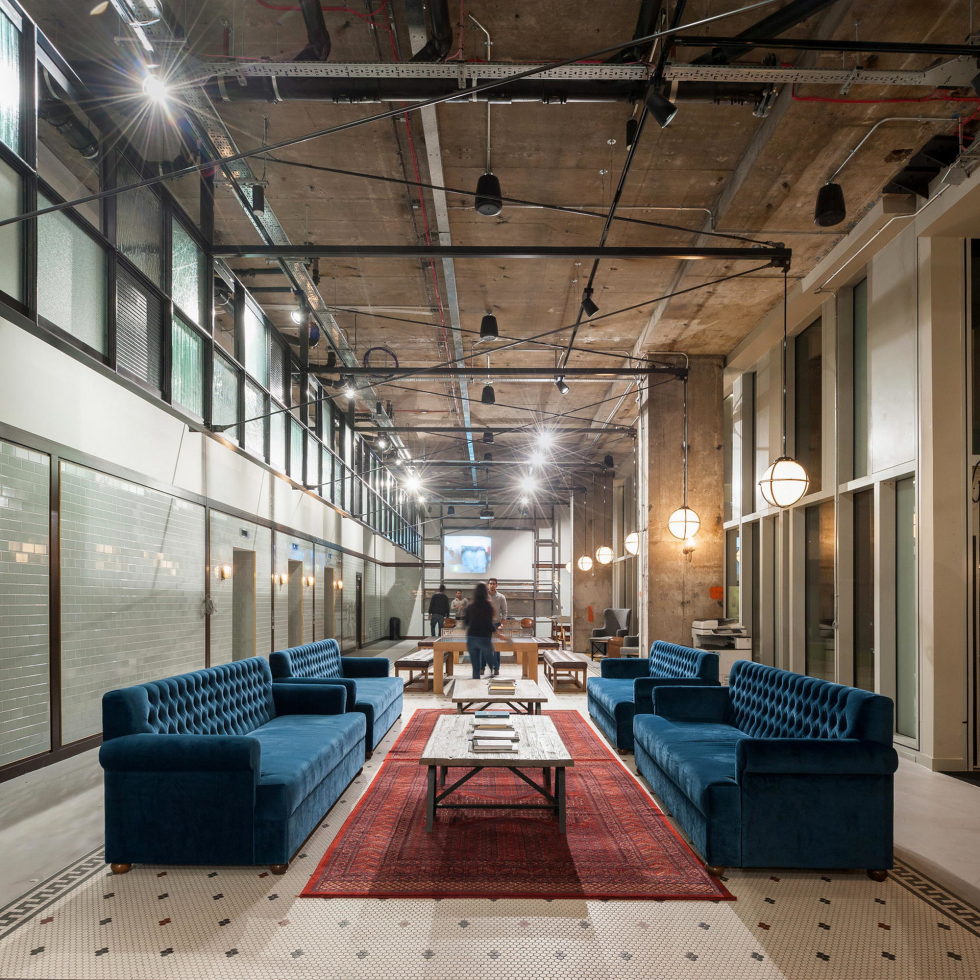 © Andy Matthews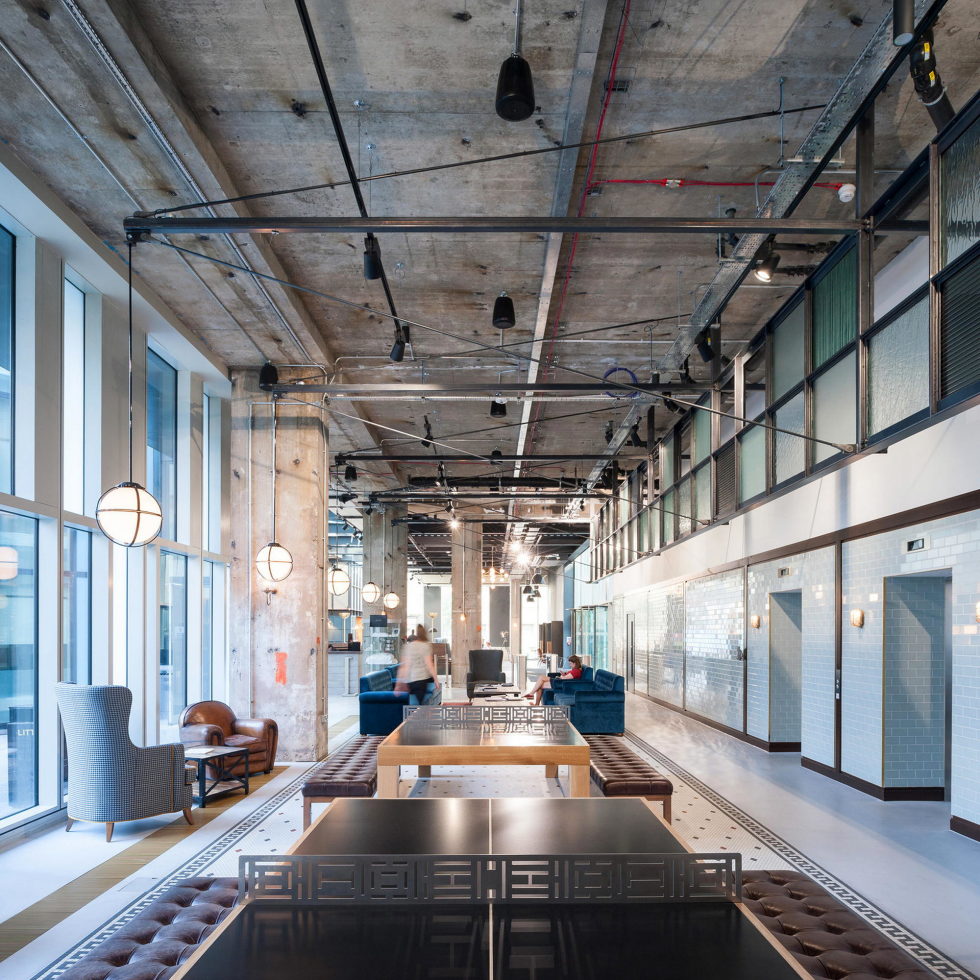 © Andy Matthews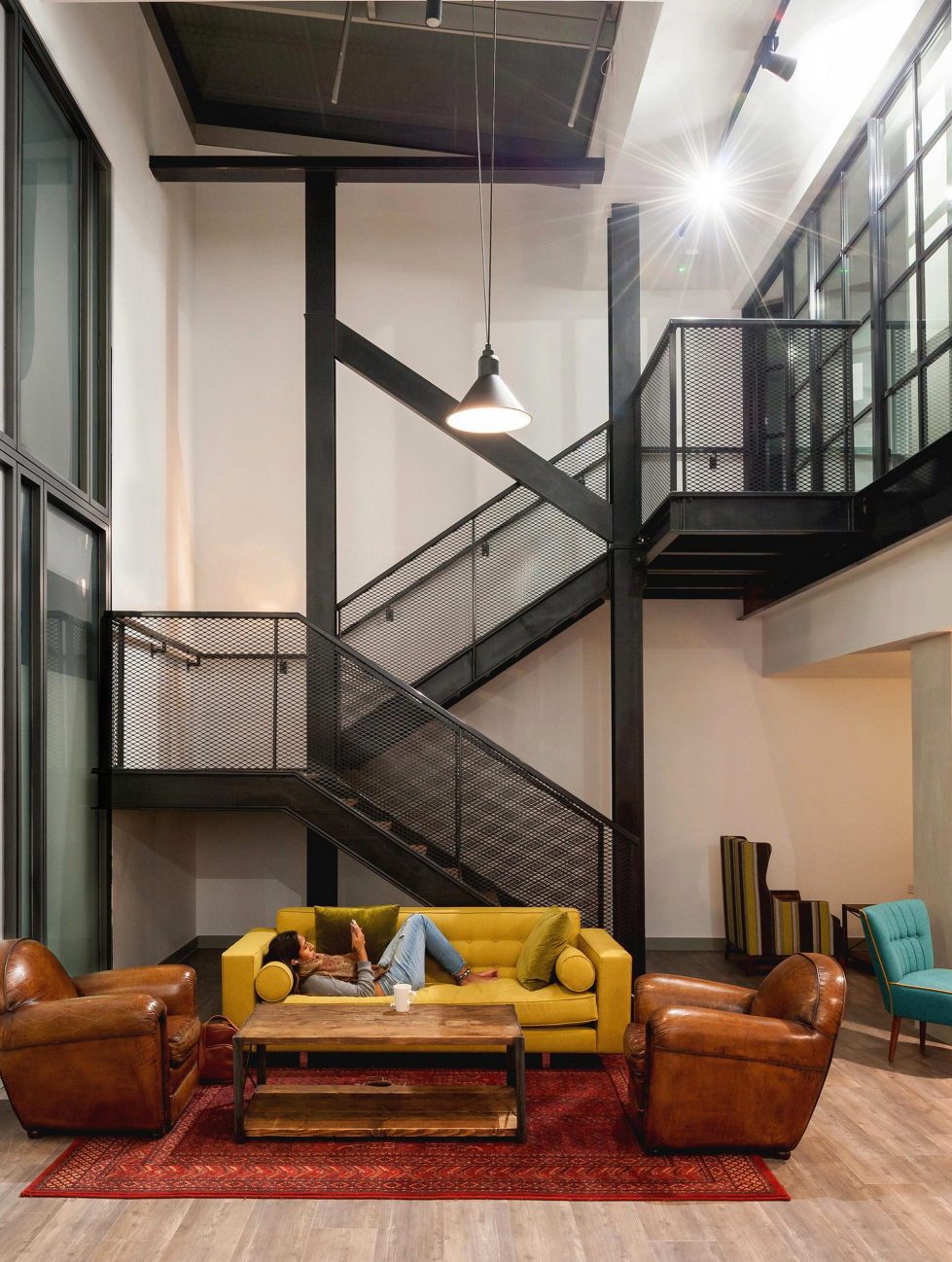 © Andy Matthews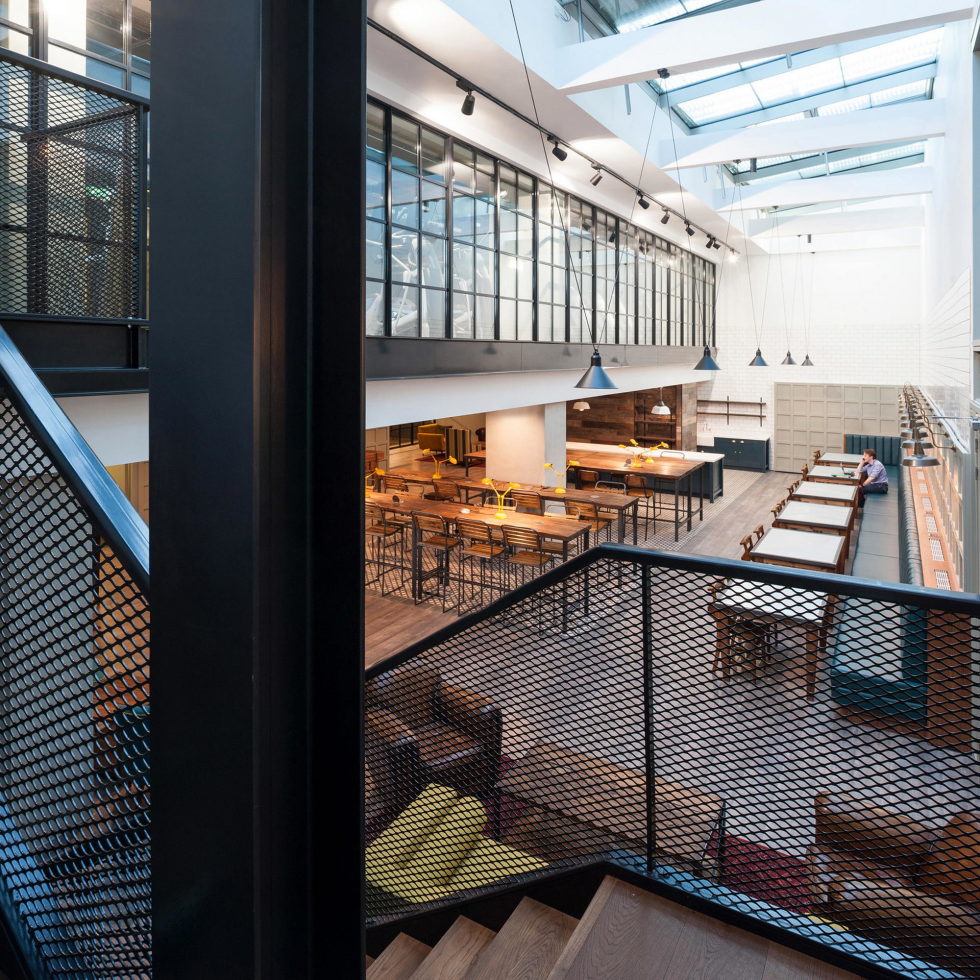 © Andy Matthews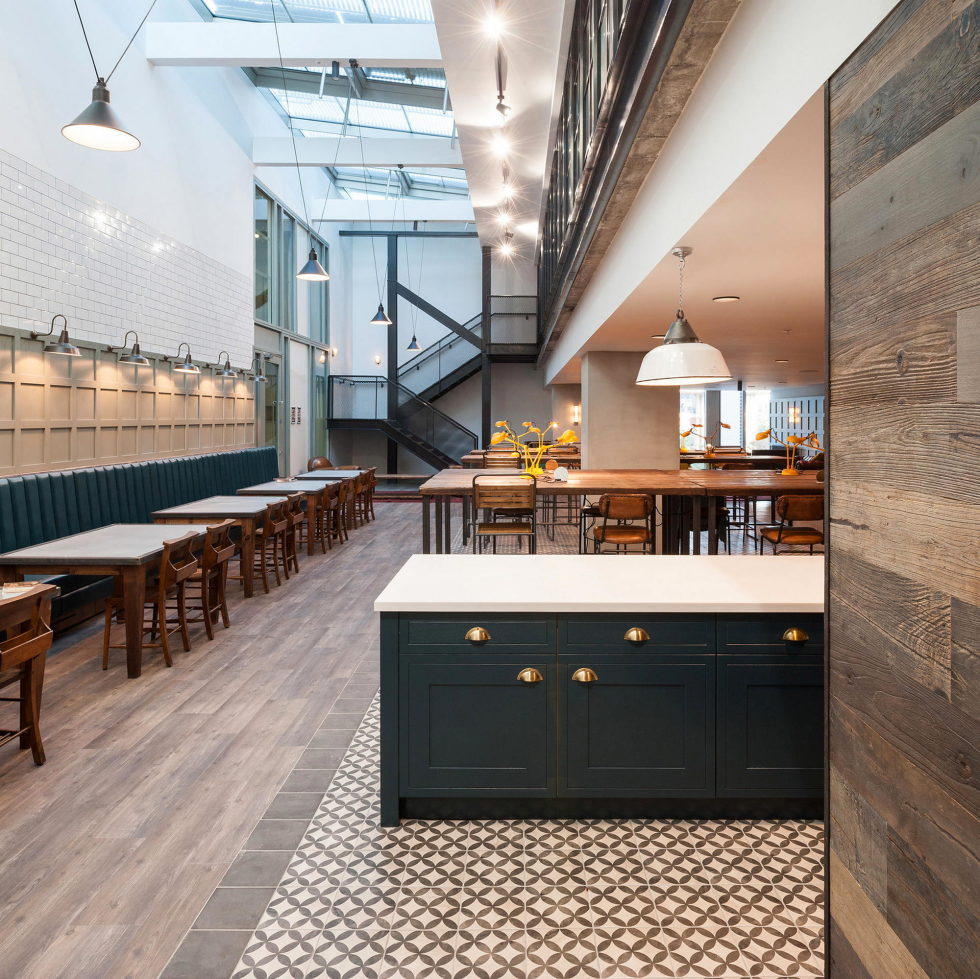 © Andy Matthews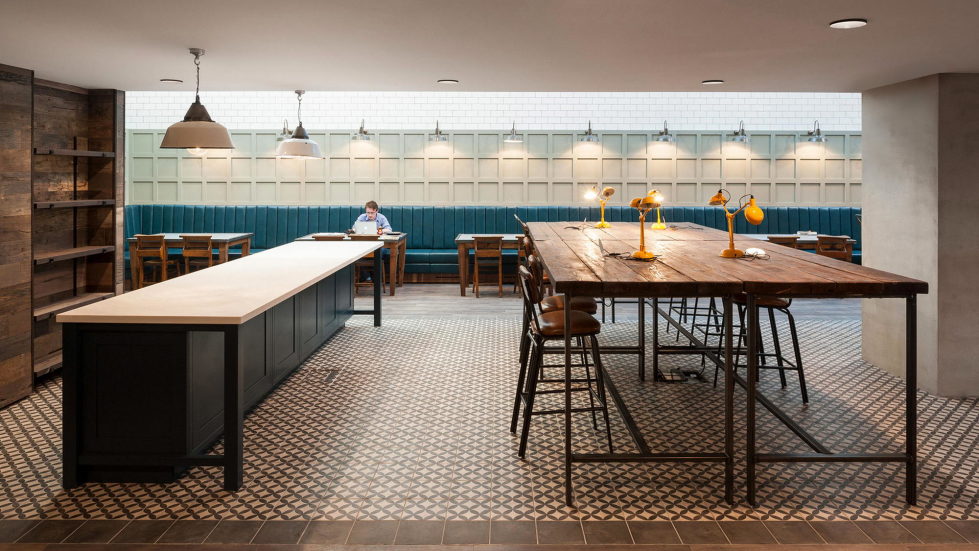 © Andy Matthews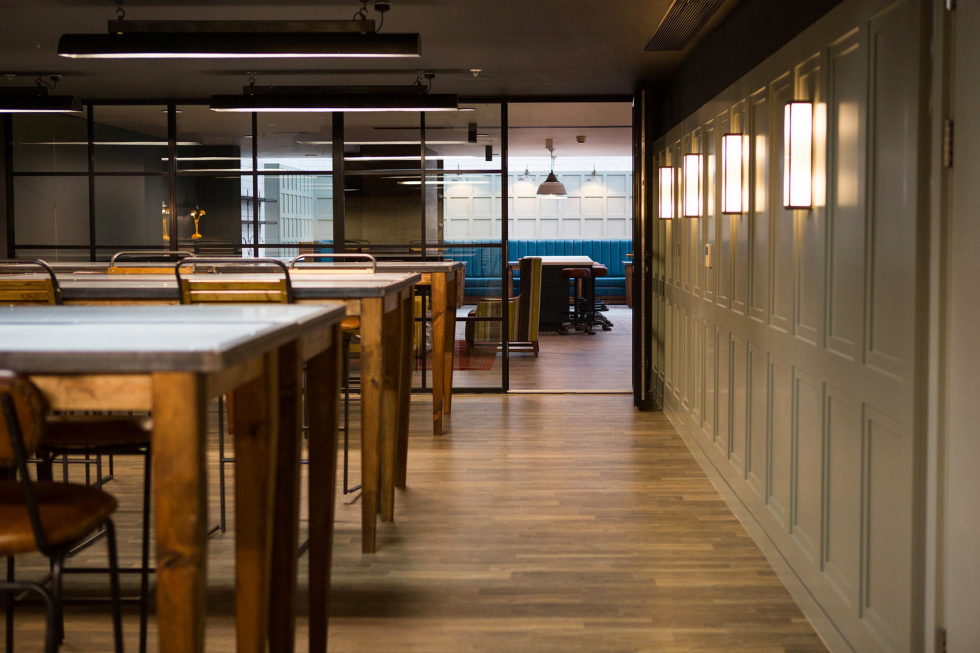 © Andy Matthews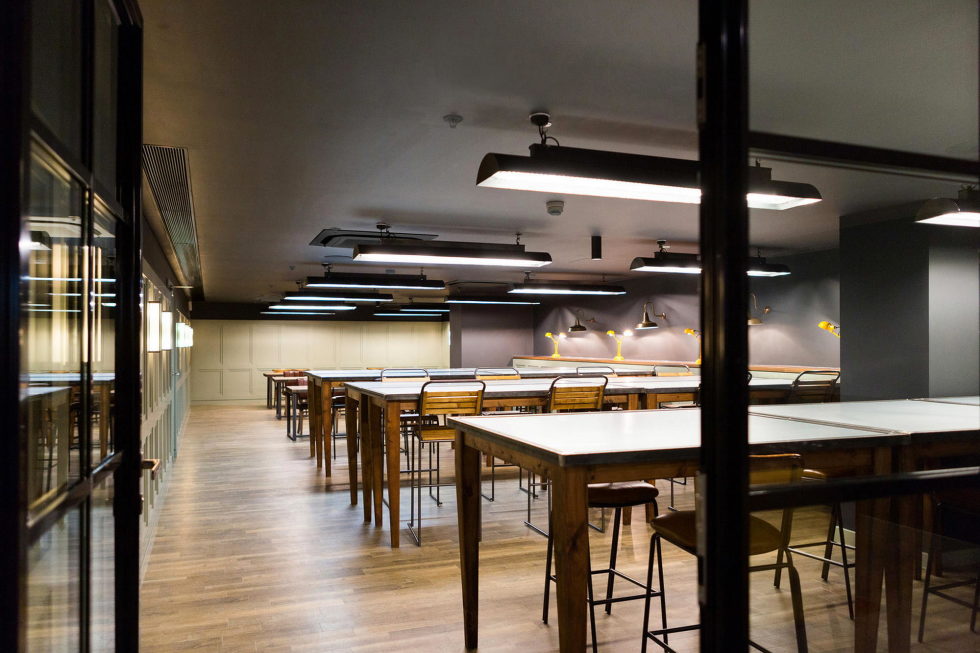 © Andy Matthews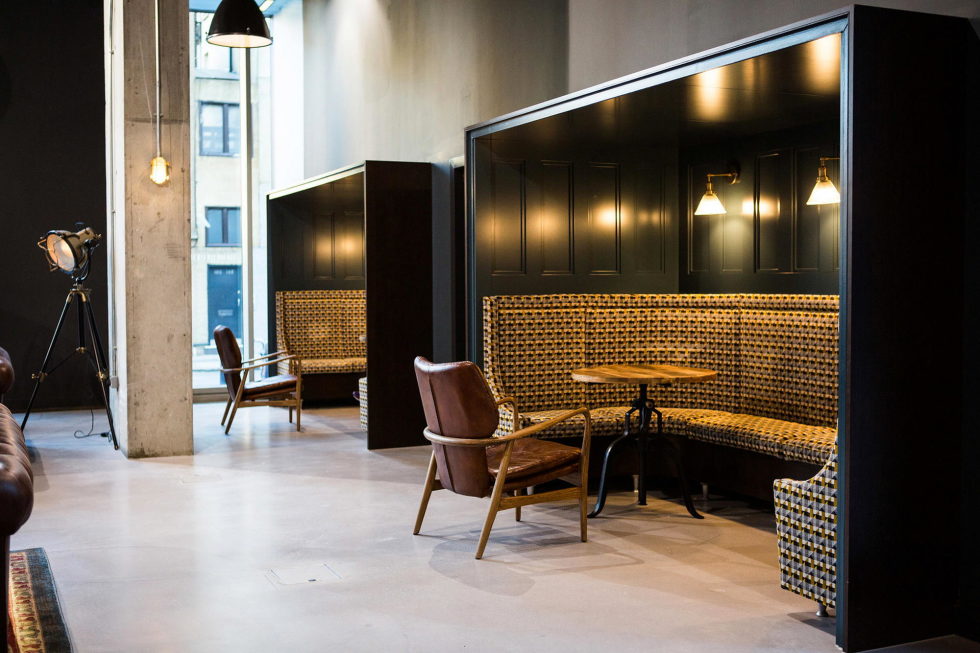 © Andy Matthews
© Andy Matthews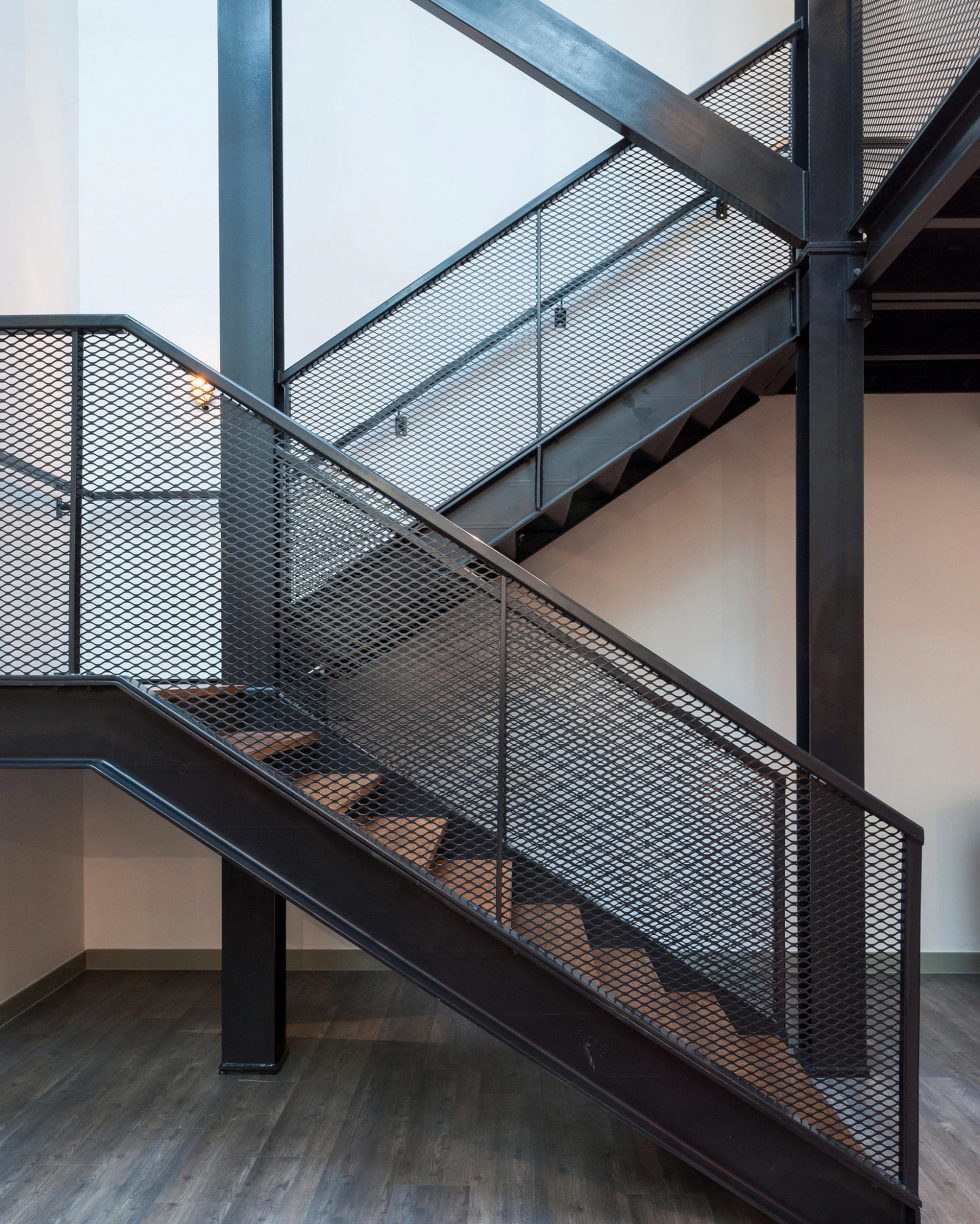 © Andy Matthews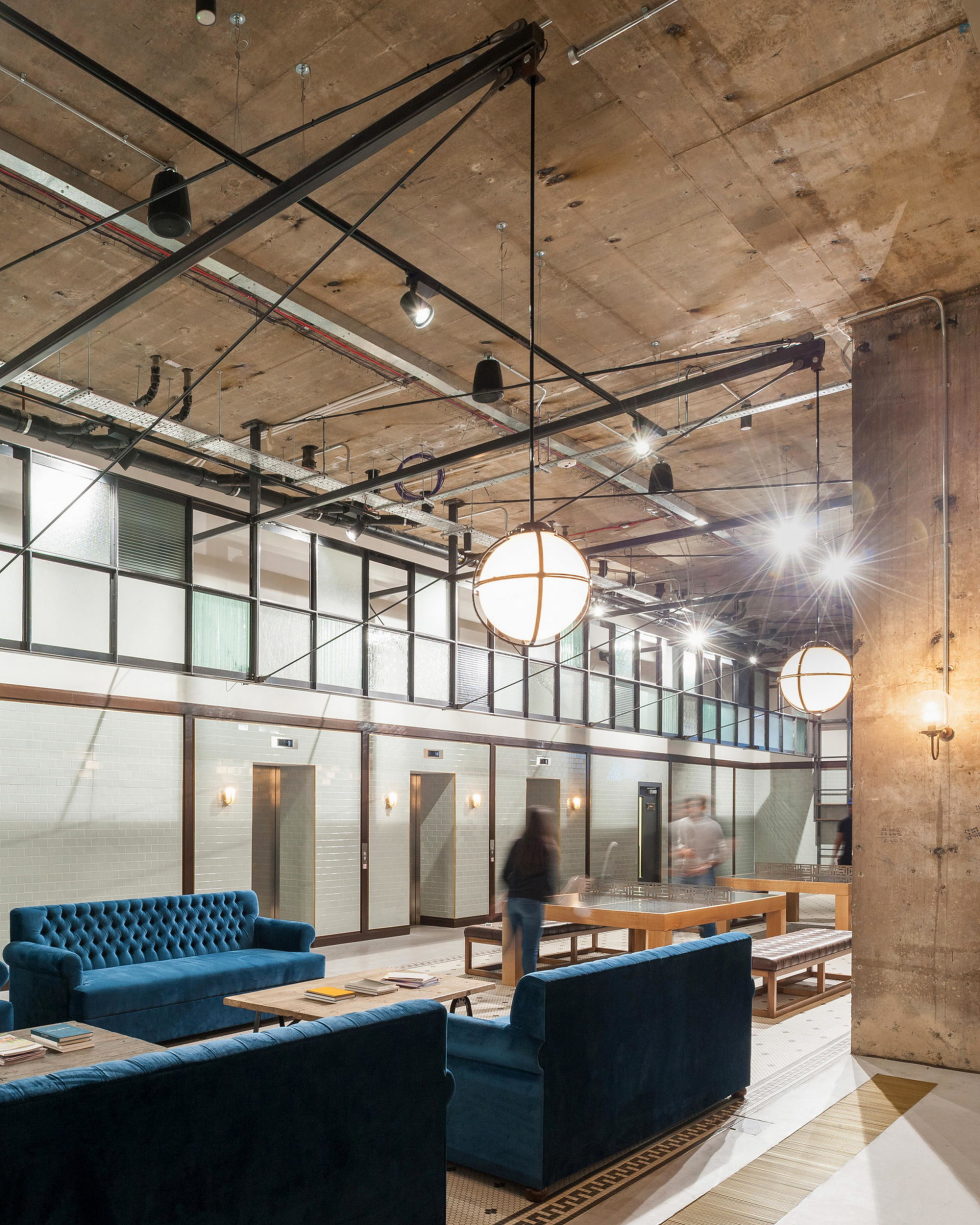 © Andy Matthews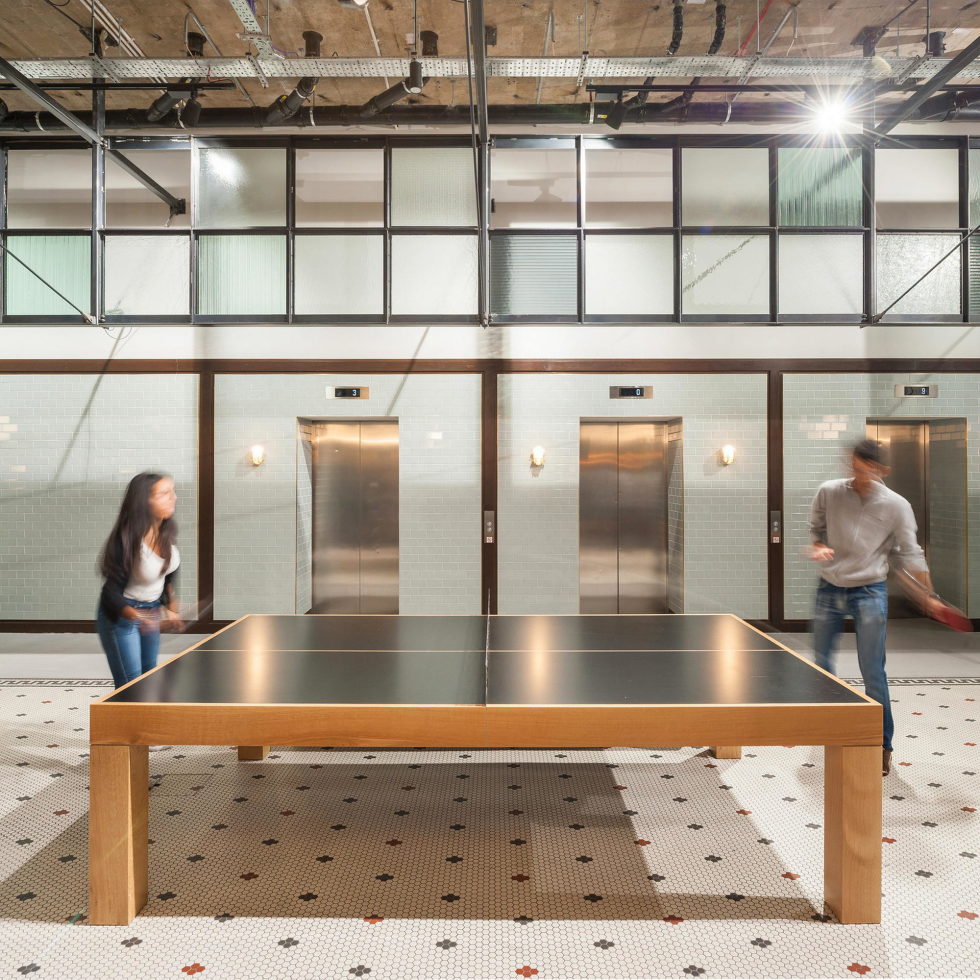 © Andy Matthews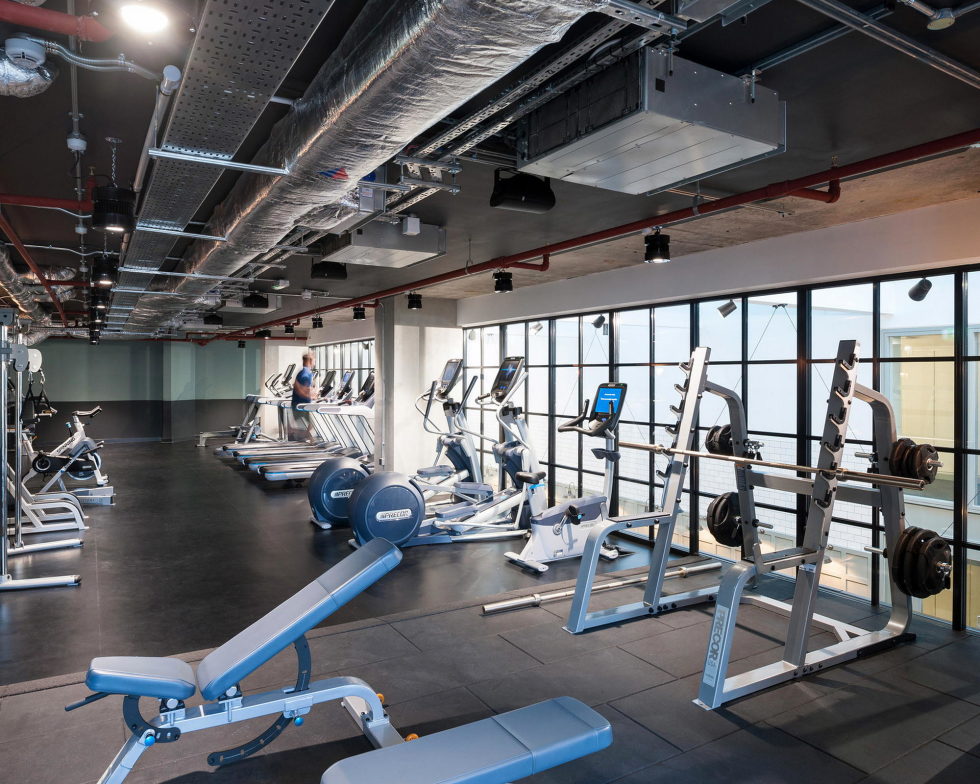 © Andy Matthews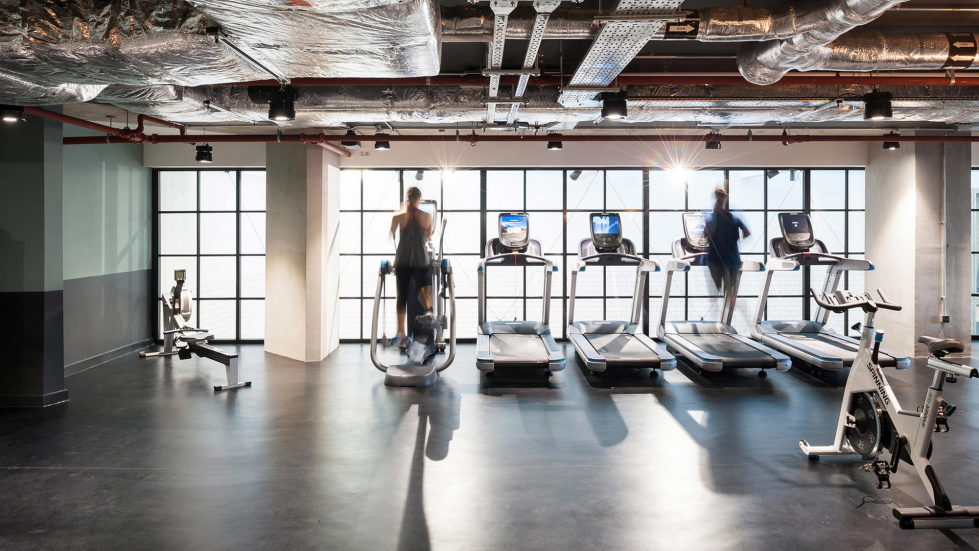 © Andy Matthews
© Andy Matthews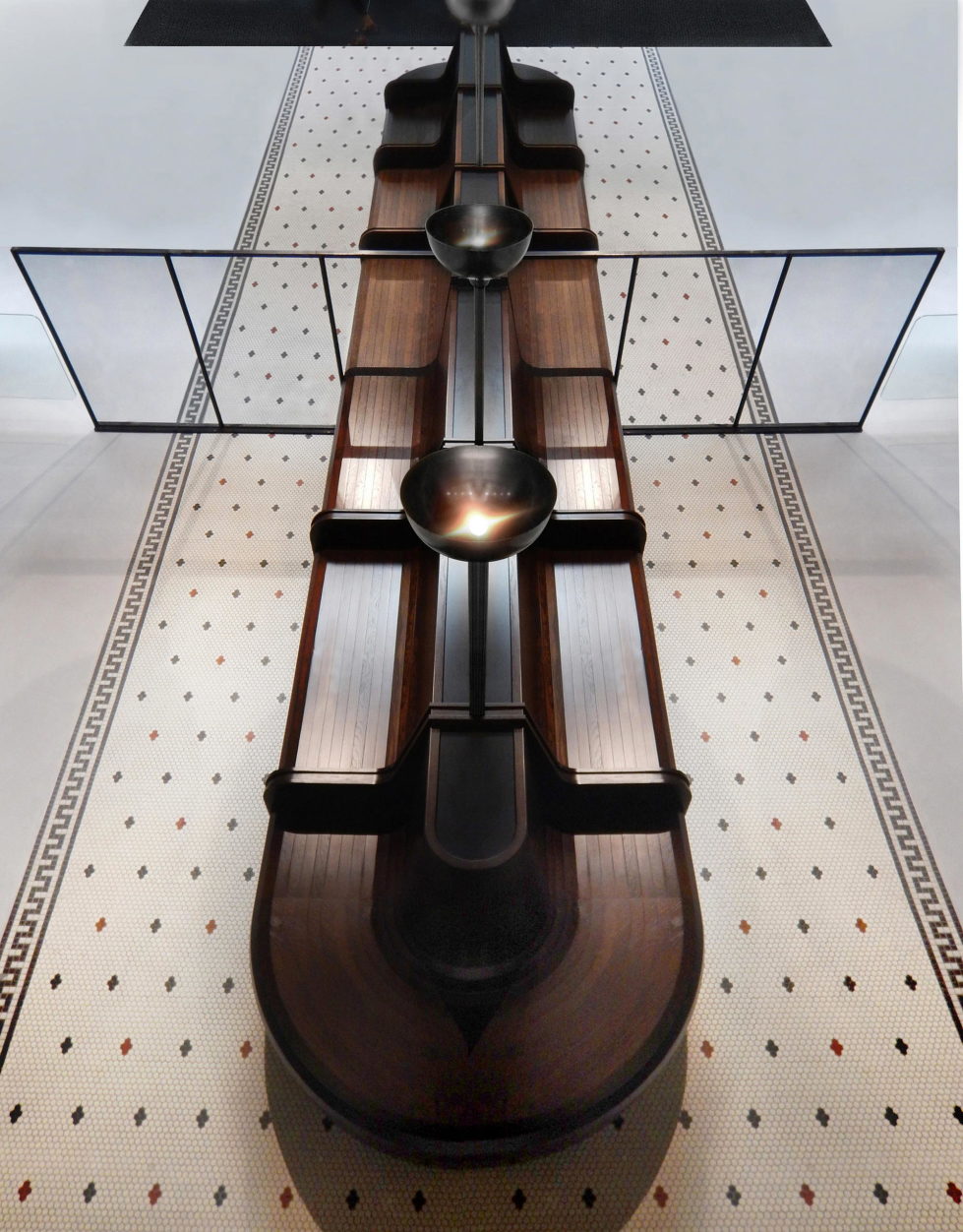 © Andy Matthews
© Andy Matthews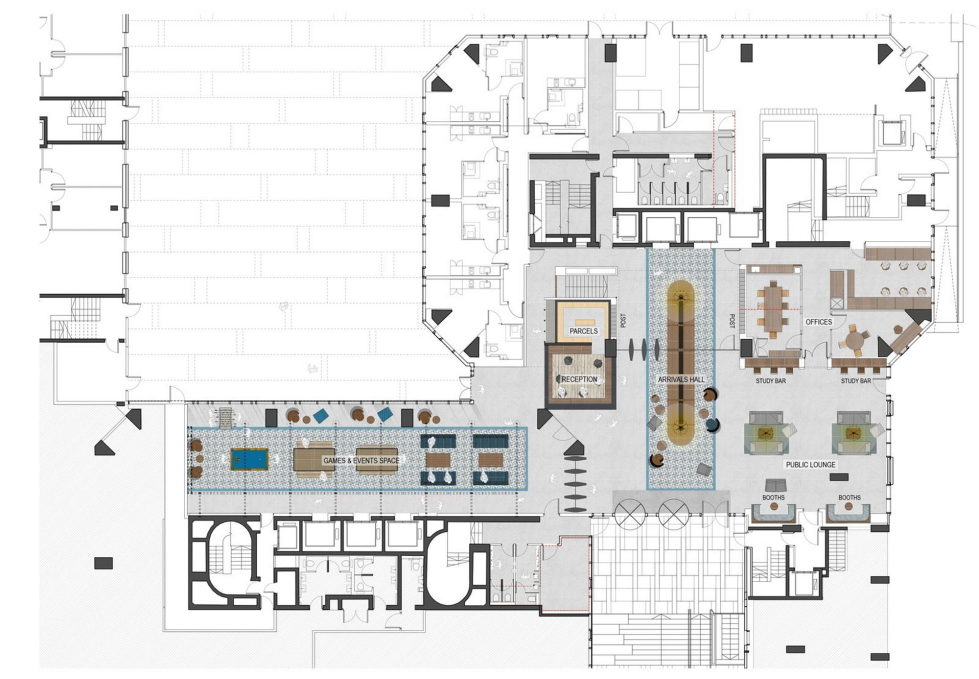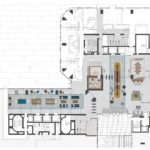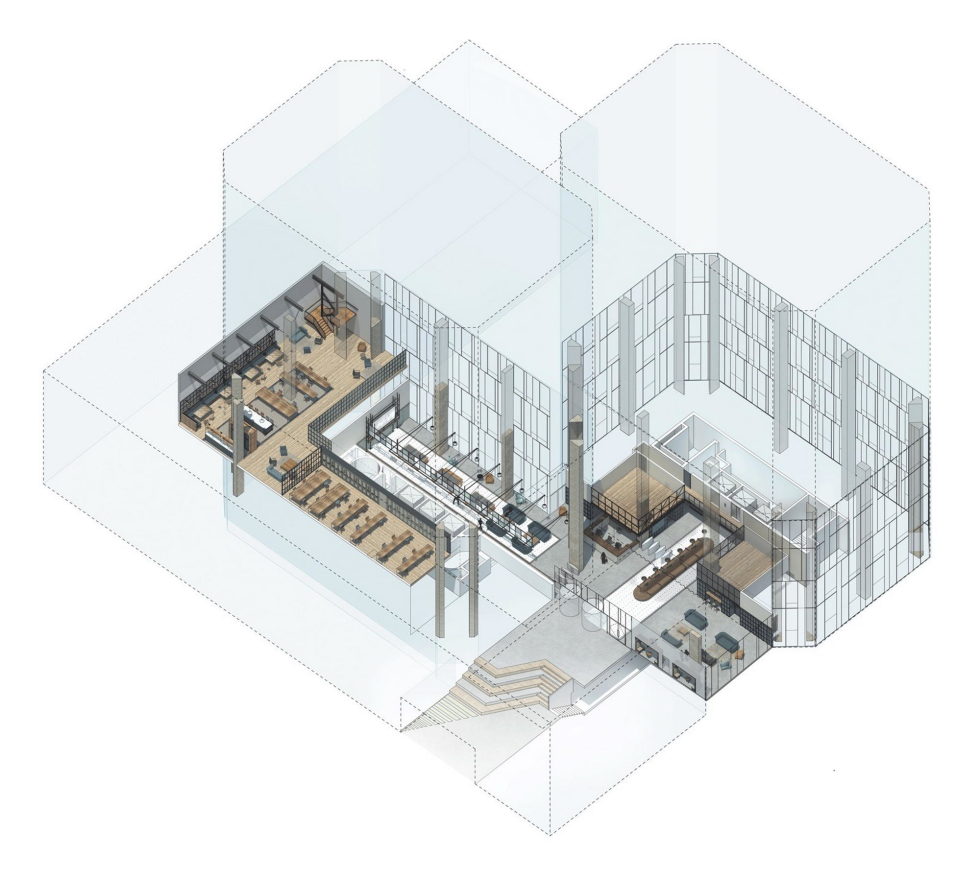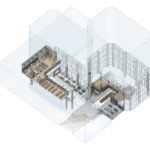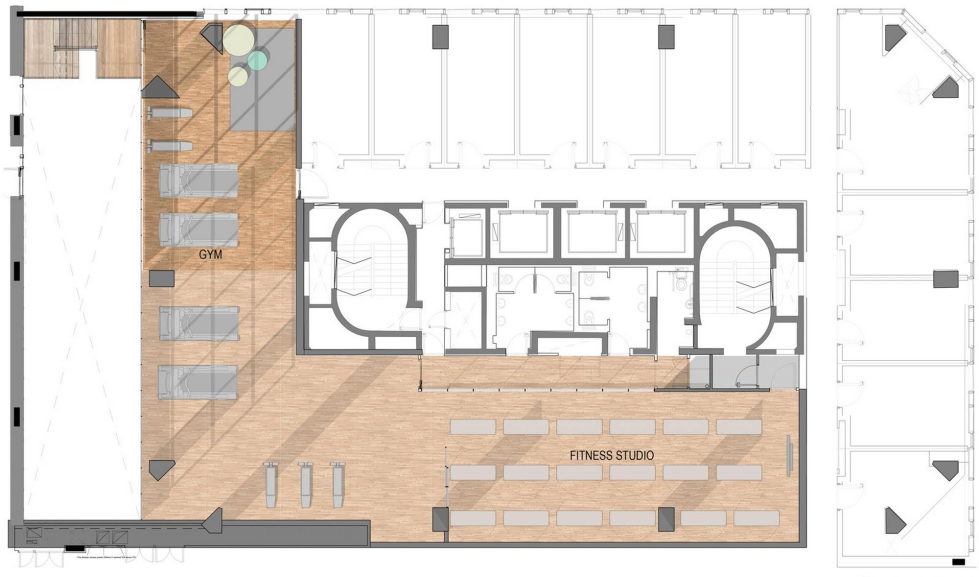 Photos by Andy Matthews