© Ezzo Design
© Ezzo Design
© Ezzo Design
© Ezzo Design
© Ezzo Design
© Ezzo Design
© Ezzo Design
© Ezzo Design
© Ezzo Design
© Ezzo Design
© Ezzo Design
© Ezzo Design
© Ezzo Design
© Ezzo Design
© Ezzo Design
© Ezzo Design
© Ezzo Design
© Ezzo Design
© Ezzo Design
© Ezzo Design
© Ezzo Design
© Ezzo Design
© Ezzo Design
© Ezzo Design
© Ezzo Design

The design of X3 Studio in Timisoara city (Romania) is performed according to the project of Ezzo Design studio. There is an outstanding office, created on the attic of the building of 250 sq. meters, which impresses with original designer`s decisions. The working rooms have found their place on the first floor.
They are divided on various thematic blocks. Special planning of premises creates the atmosphere of openness and friendliness. The second floor accommodates the rest zone with big modern TV, conference hall with original furniture and bright colourful kitchen, covered with wood material.
Large dormer windows fill the premises with plenty of natural light. Distinctive interior items, incompatible at the first glance, create positive atmosphere and give the opportunity to feel the sense of novelty. A bicycle was turned into the hanger; hotpink piano became a table, whereas the street lamps were evolved into the torchiers.
The interior is not overloaded with elements; all is laconic and natural, yet cozy and attractive at the time. The main decoration material is wood, wooden beams, laminated flooring with wooden texture, due to which the designers achieved harmonious atmosphere, which conduce creative and rewarding work.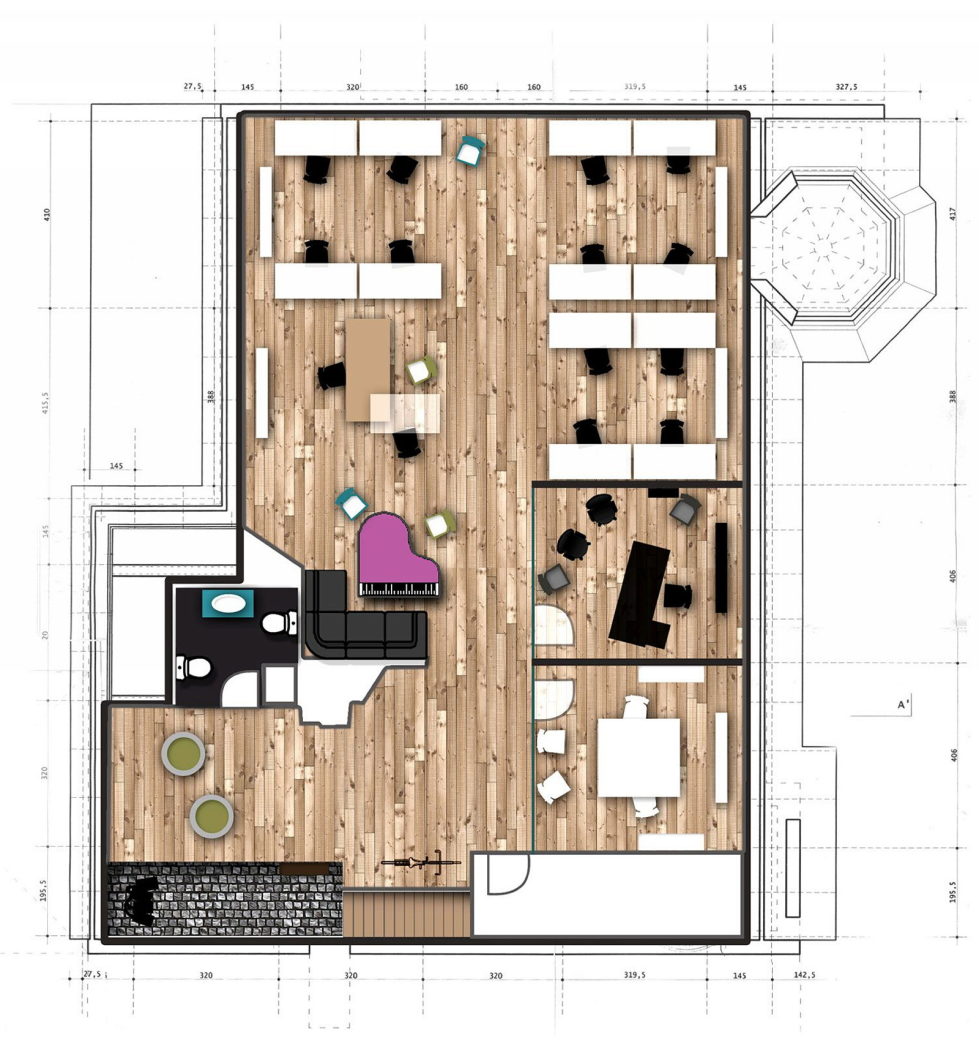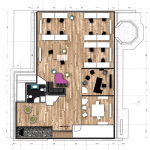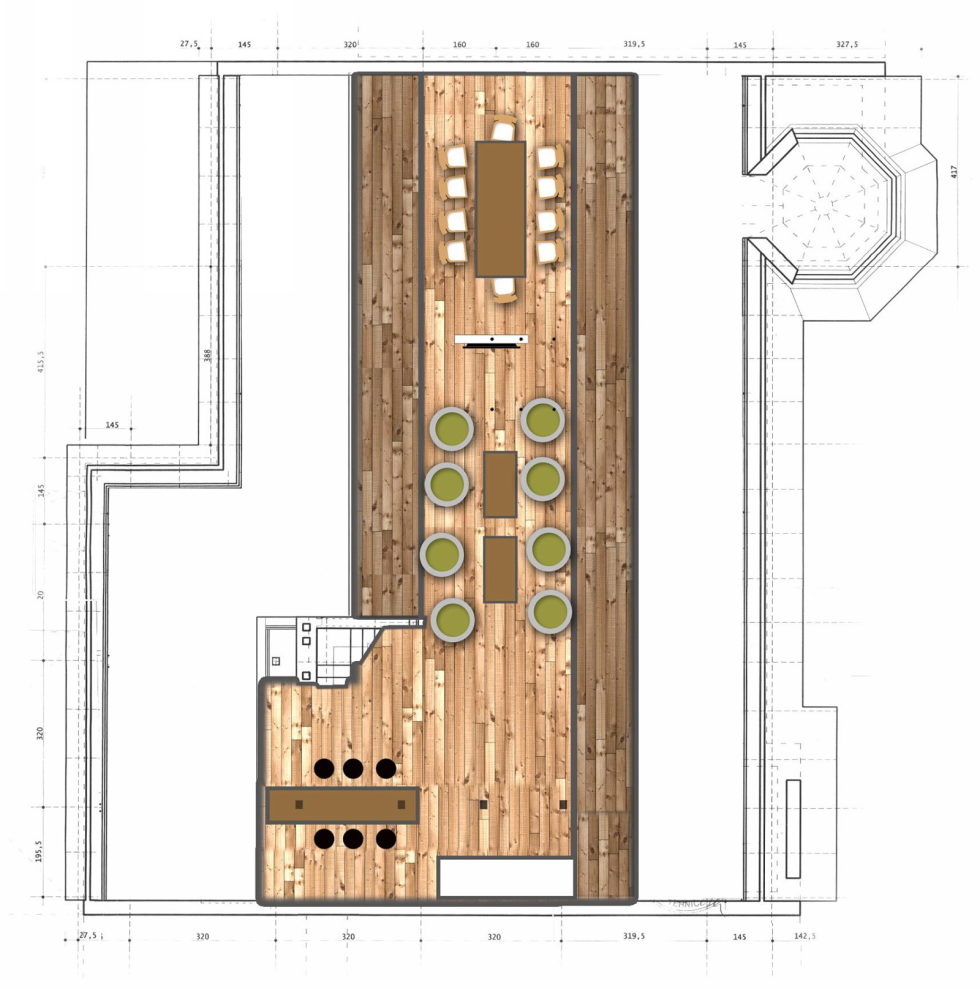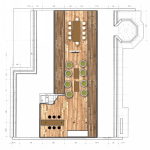 Photos courtesy for Andi Popescu