This elegant apartment in Scandinavian style is located in the center of Stockholm (Sweden), namely in the Sodermalm district. It has 173 sq. meters and is located on the upper story of the historical building, constructed in 1912. The apartment consists of four rooms and a spacious public area (the living room, kitchen and dining room are conjoined into one space), as well as 3 bedrooms, 2 bathrooms and a laundry room. All furniture here is created upon the individual request. In order to highlight the historical features of the building, the designers kept the ancient apartment`s elements, such as massive ceiling wooden beams.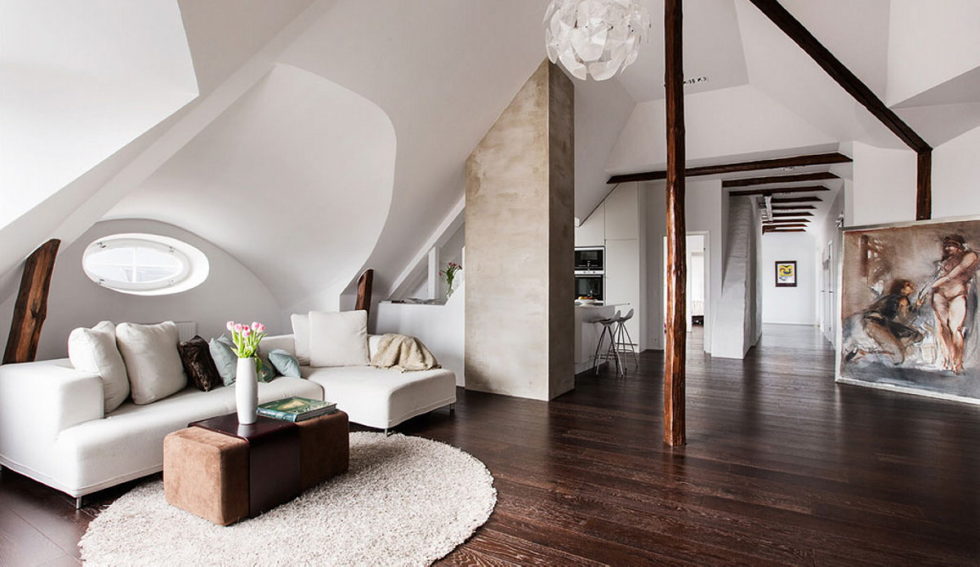 © wrede.se

Plenty of small windows of original forms, as well as sloping ceilings and arcs create a unique atmosphere of ancient Scandinavian romanticism. Moreover, modern finishing materials reduce the antiquity a little and make the interior especially attractive and private.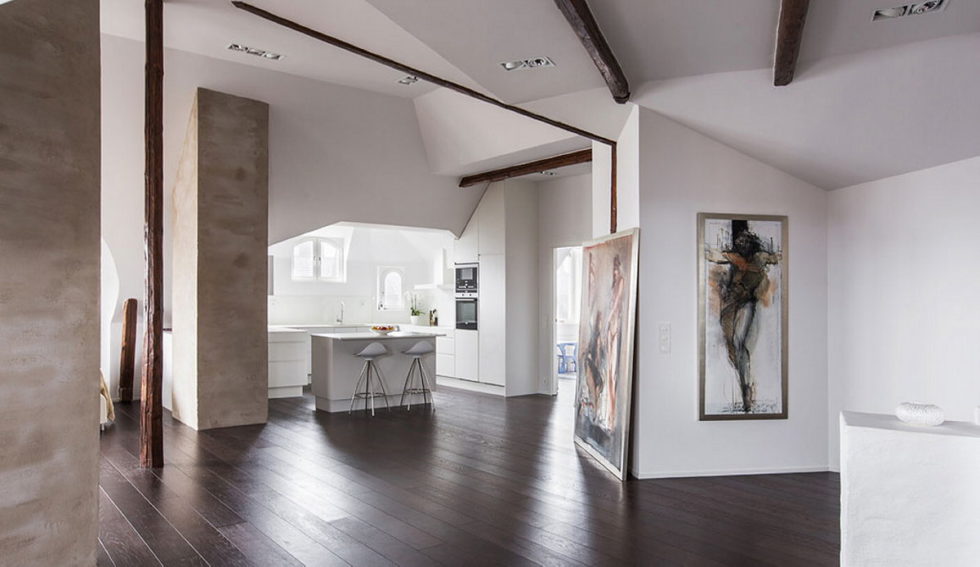 © wrede.se
Dark-brown floors stay in perfect contrast with white plastered walls. White furniture looks stylish and exquisite, whereas colorful modern painting harmonically fits into the interior and makes it come alive. The cozy terrace of 12 sq. meters is equipped for relaxation and provides perfect conditions for enjoying  the city view.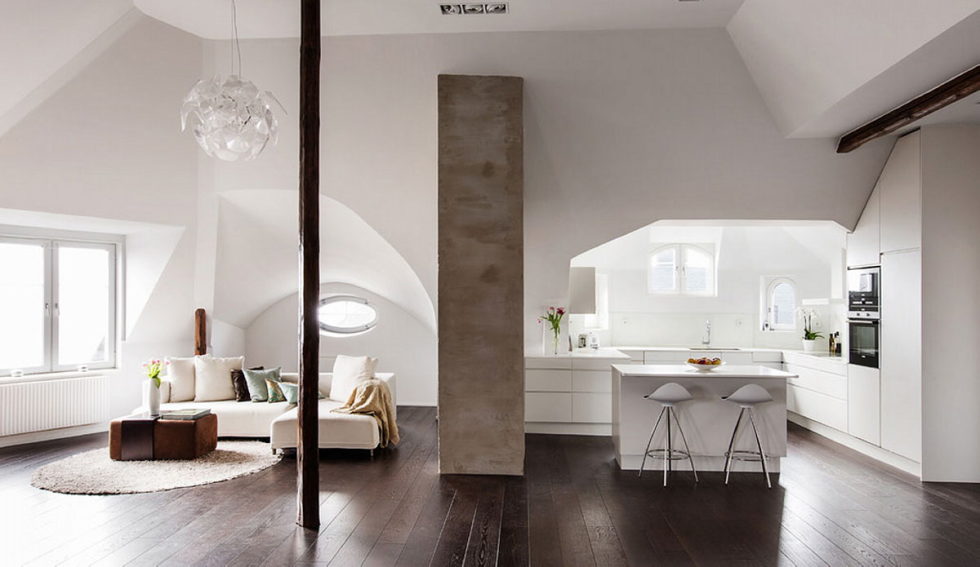 © wrede.se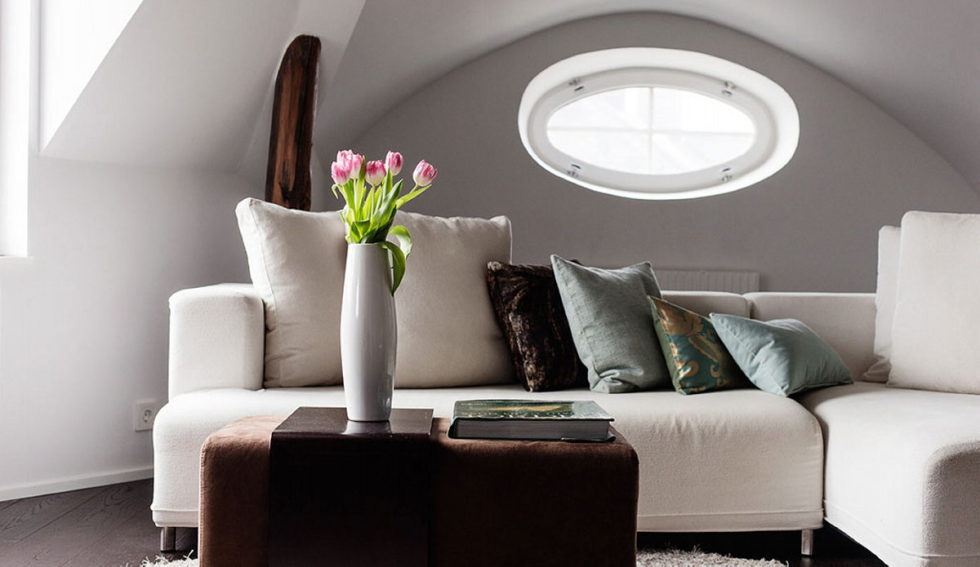 © wrede.se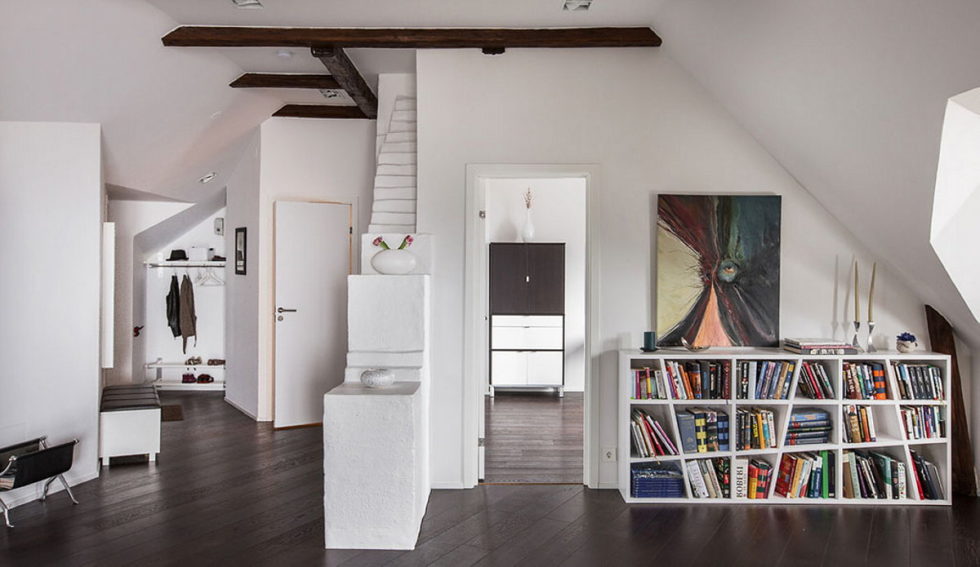 © wrede.se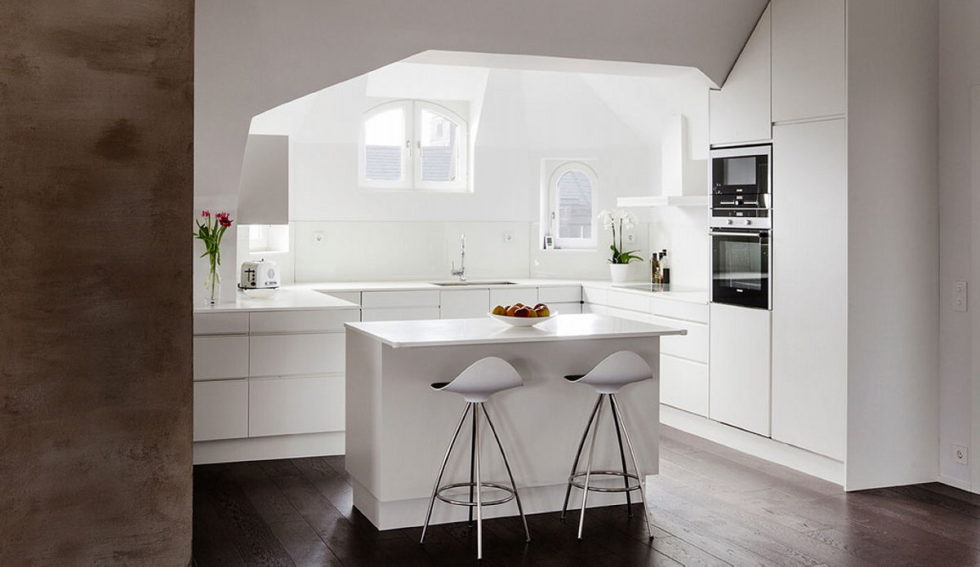 © wrede.se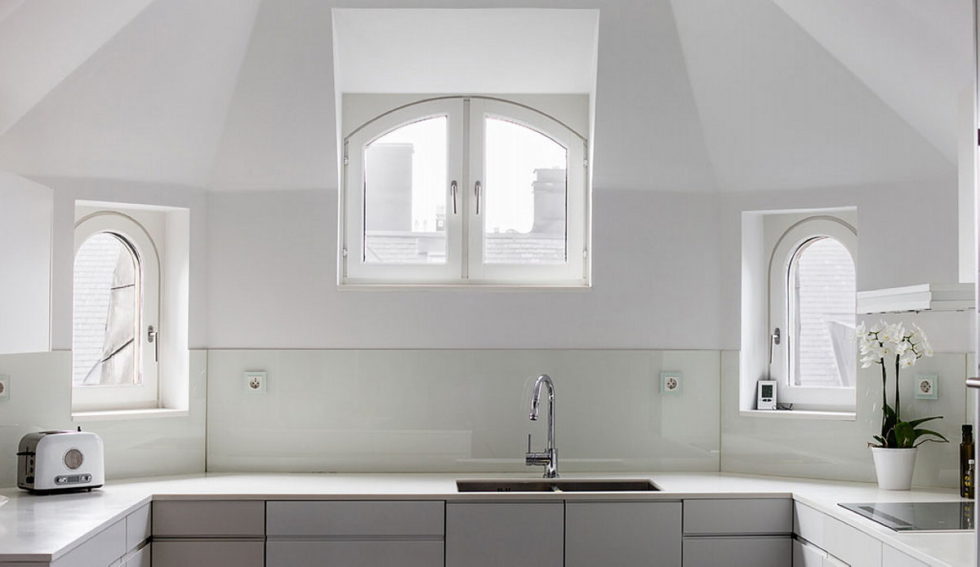 © wrede.se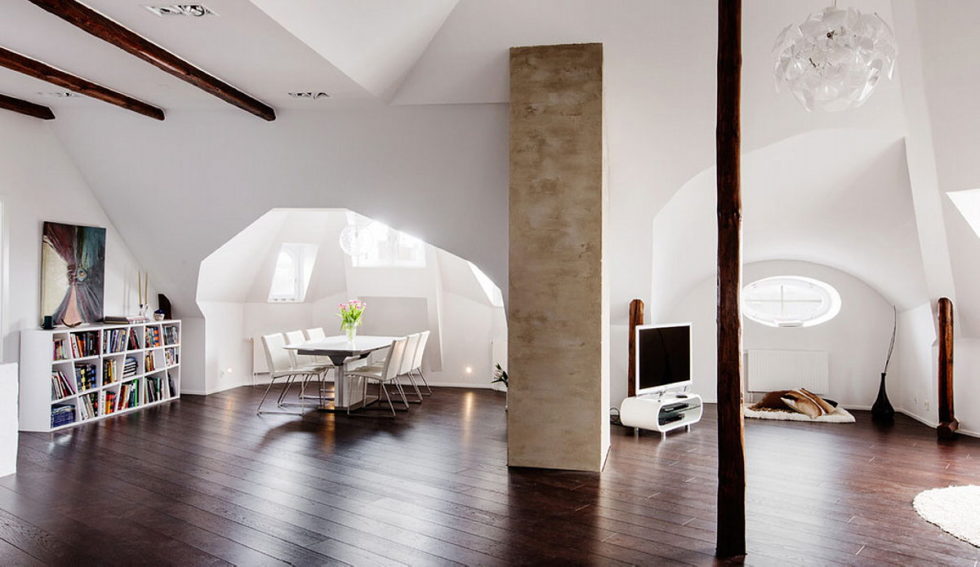 © wrede.se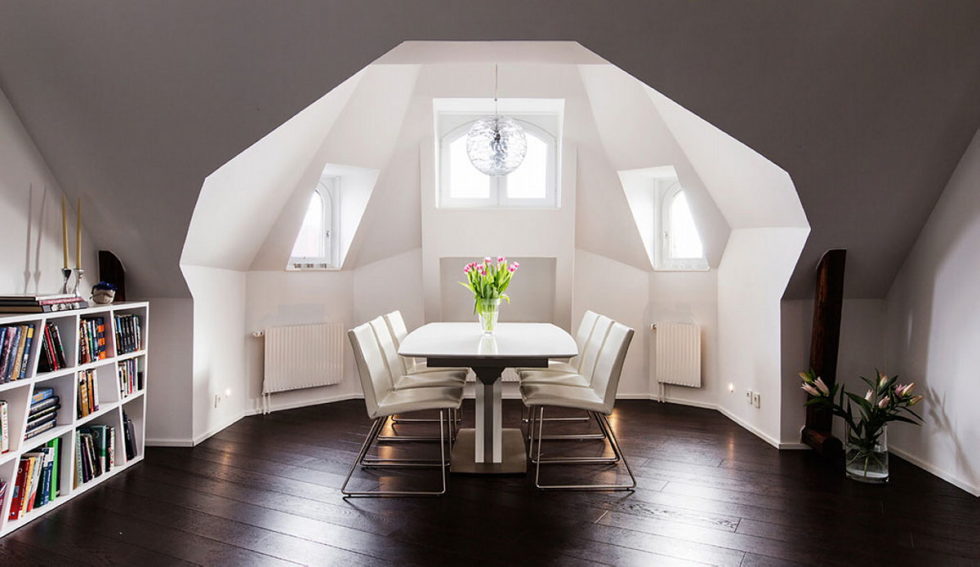 © wrede.se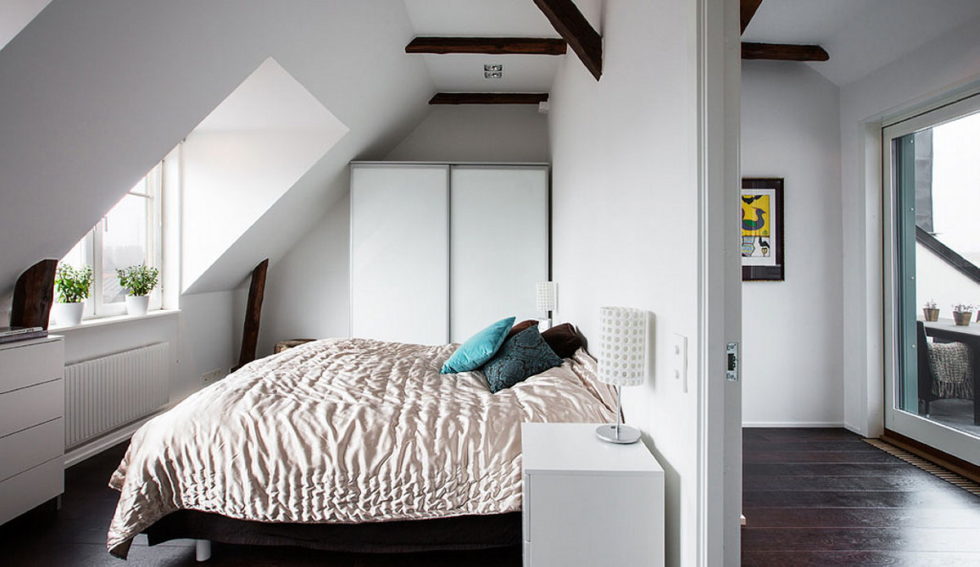 © wrede.se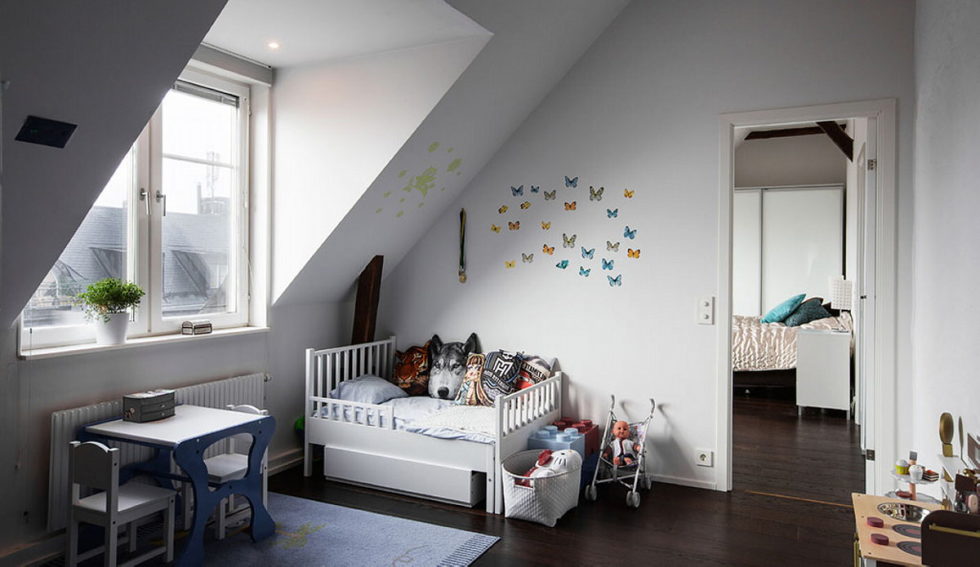 © wrede.se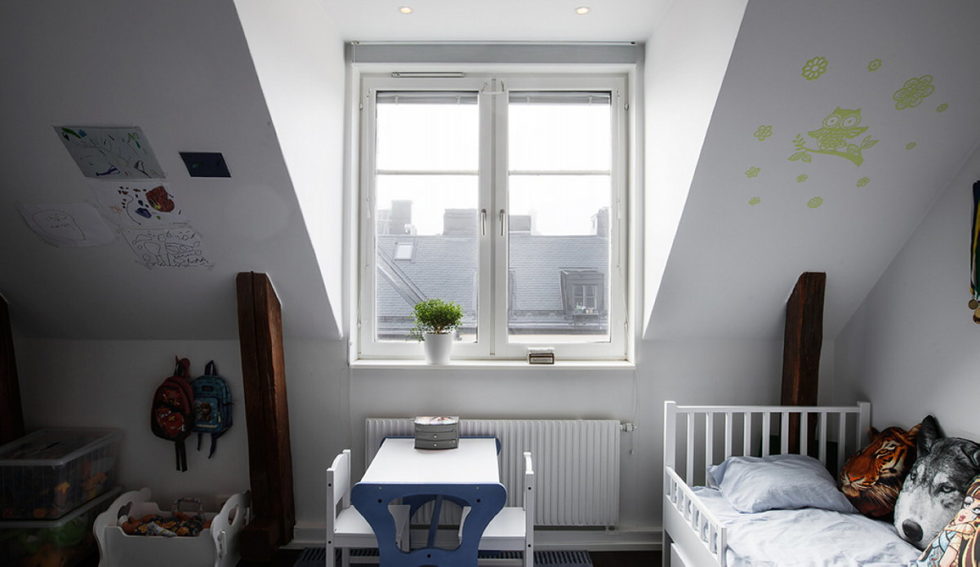 © wrede.se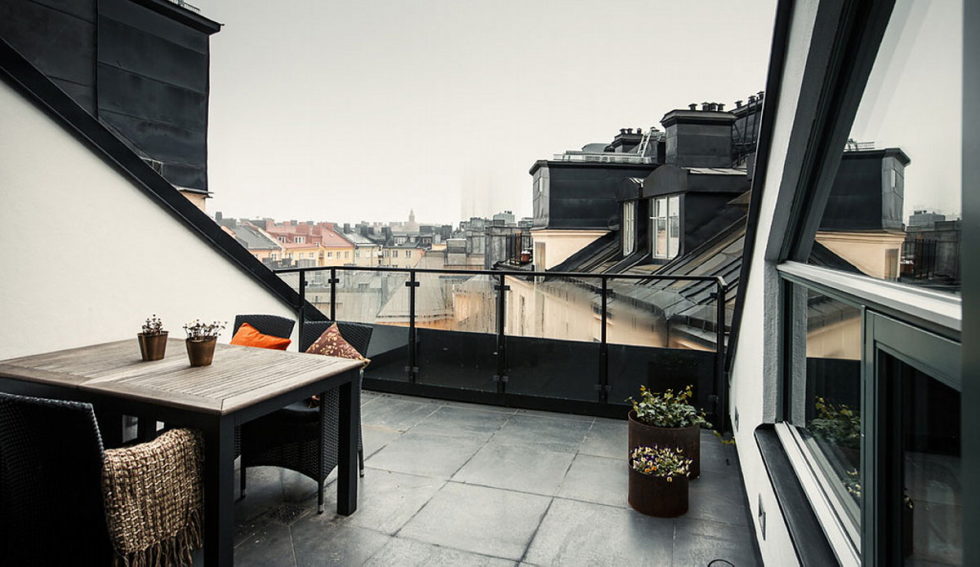 © wrede.se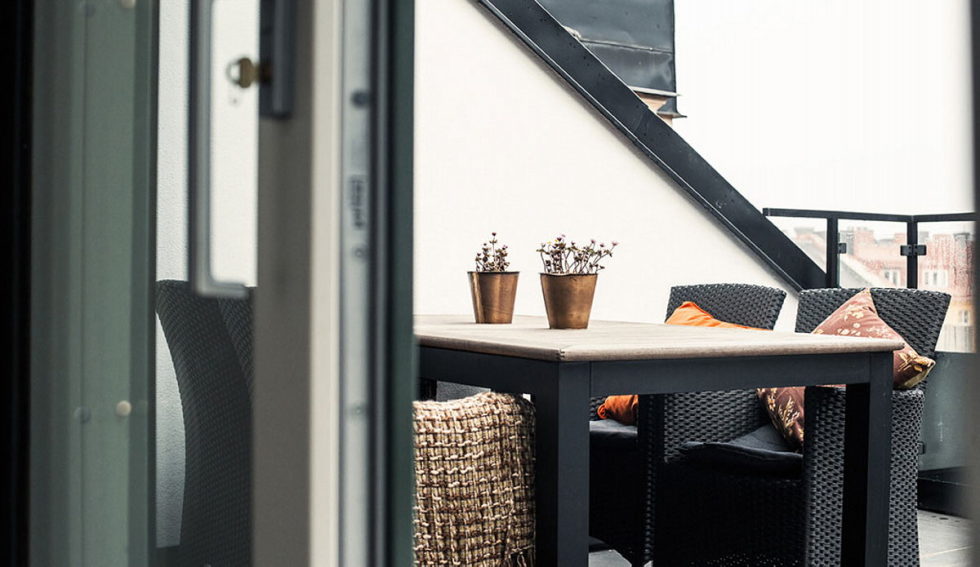 © wrede.se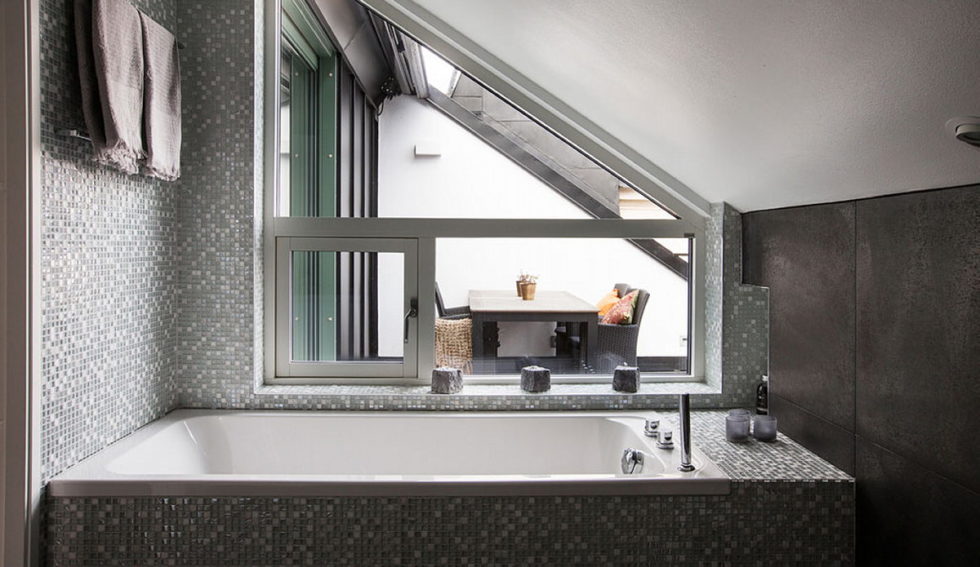 © wrede.se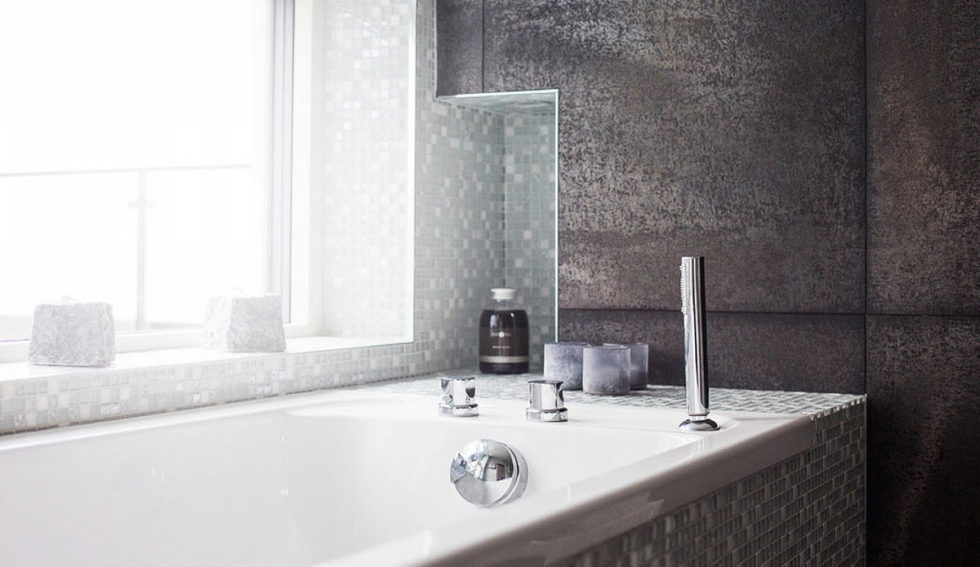 © wrede.se
Photos courtesy of Wrede Fastighetsmäkleri