In the basis of the style modern are clear lines, simplicity, comfort, lightness and unobtrusiveness. Palette often contains white, black colors and neutral shades, while bright accents are also welcome. The main element of any contemporary interior is graphic lines, free space, minimum number of decor elements and furniture items. Despite the external strictness and clarity, the modern style can be also cosy and comfortable for everyday life.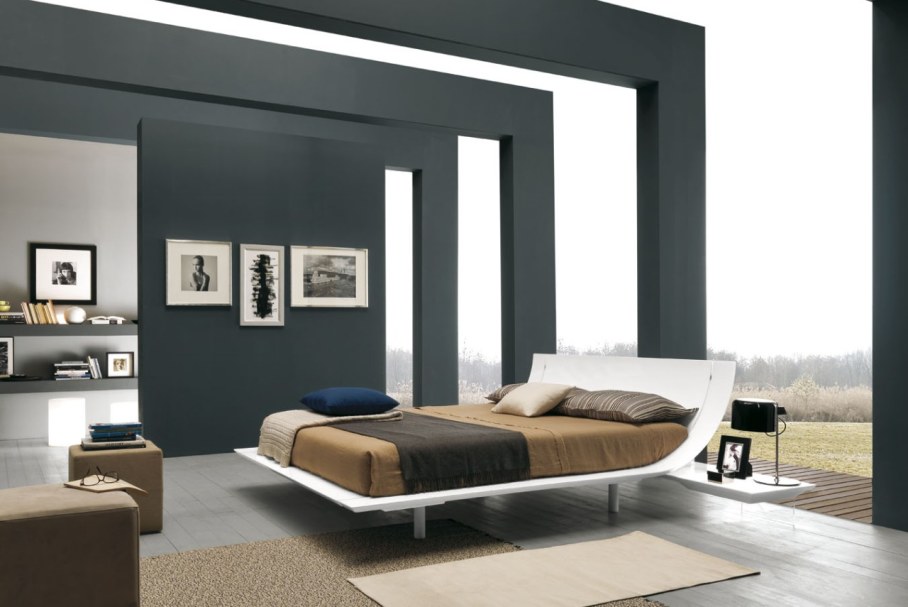 Modern owners love to use this style in interior design. It is so, because the modern style allows to equip the house at their own discretion. It is possible to decorate the room properly with a different budget and it is one more important advantage of a describing style. If the owners of the bedroom are supporters of non-standard ideas and they love to experiment, so modern style is ideal for them.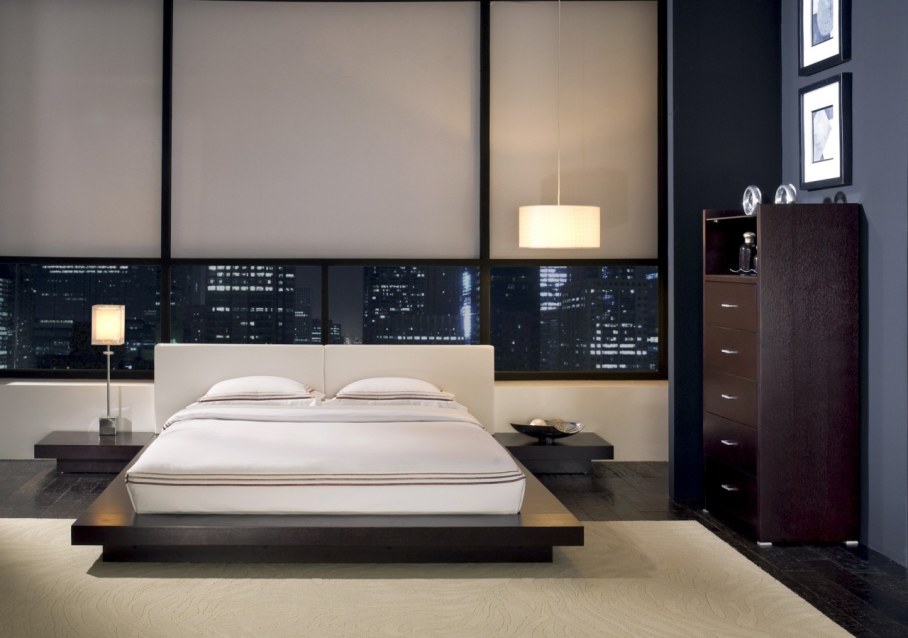 How to avoid conventions
Due to the fact that it is possible to combine interior solutions of different styles, it is difficult to describe modern style briefly and to give some common recommendations in arranging of the room design. If to complement a classic interior with interesting legs and handles of furniture, we will get the modern style. Contemporary style harmonizes well with different ethnic motives. There are advantages to combine high-tech and modern styles in one bedroom interior. For example, a round bed and mirror surfaces look perfectly in combination of curtains with floral motives (Provence style).
Creating the bedroom interior in the modern style, it is possible to combine not only different styles, but also to mix materials: wood and ceramics, bronze and decorative mosaic. Beauty of the describing style is that you can combine that, what didn't combine before. And this creates special esthetic of this interior.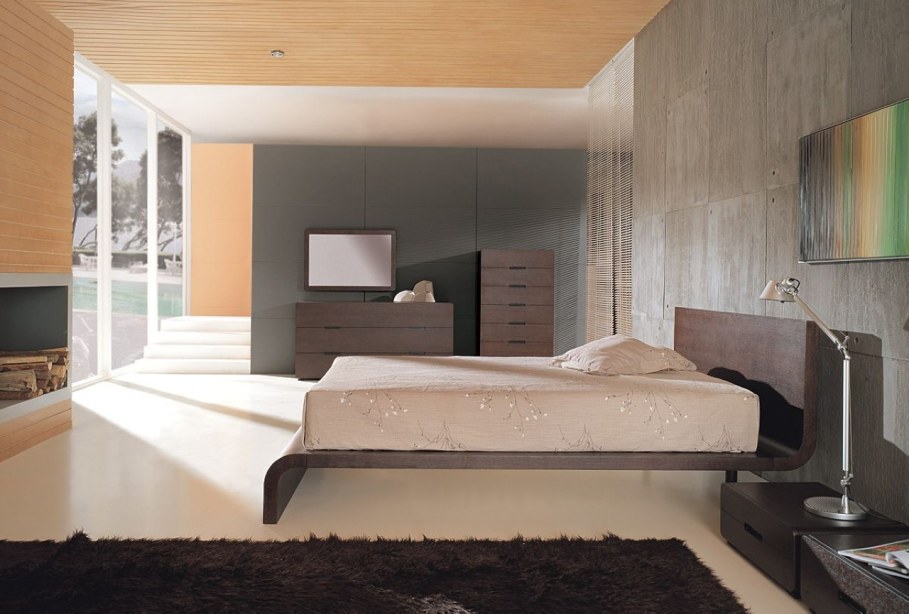 A real example of modern style in the bedroom
It becomes clear from the description of the bedroom in the modern style that it can be absolutely different. The most popular variant is black-and-white colors with one distinct color spot. A multilevel ceiling (for expanding space visually) and some decor will fit well to this style. Modern is similar to the minimalism style that it doesn't accept too much decor. It is important that there was a big window in the room that transmits much light in every corner of the room. If there is no such window, it needs to work on artificial lightning to achieve the desired effect.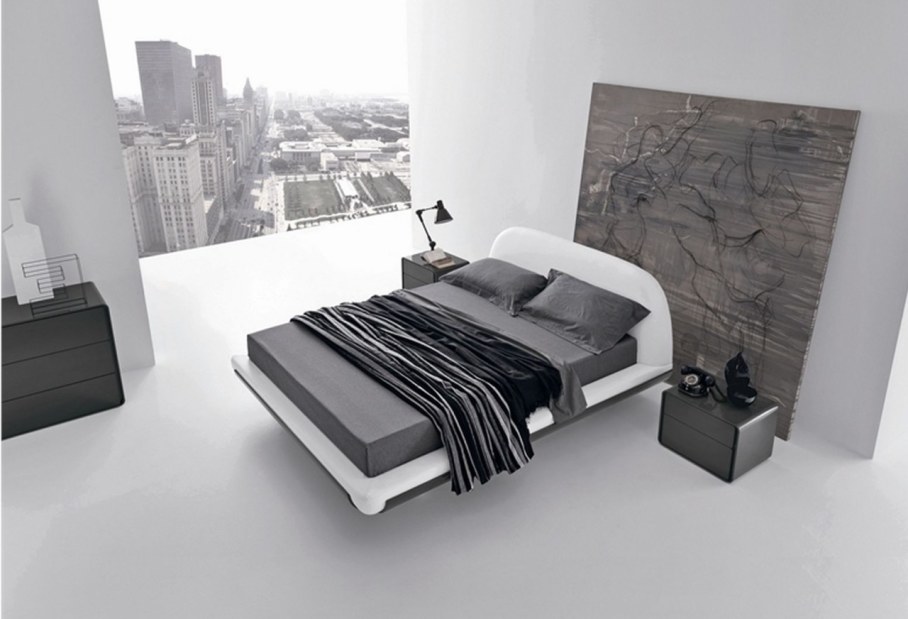 Features in choice of furniture
Materials from which made the bedroom's furniture in the modern style can be quite different. The amount of furniture in the room will depend on, whether it is used only modern or a combination of two styles. In the first case it welcomes the presence of a bed and chest of drawers, a bedside table and mirror, a wardrobe. The furniture can be decorated with floral motives in combinations with other styles. The combination of different materials looks perfectly. As an additional item of furniture it is possible to use an armchair.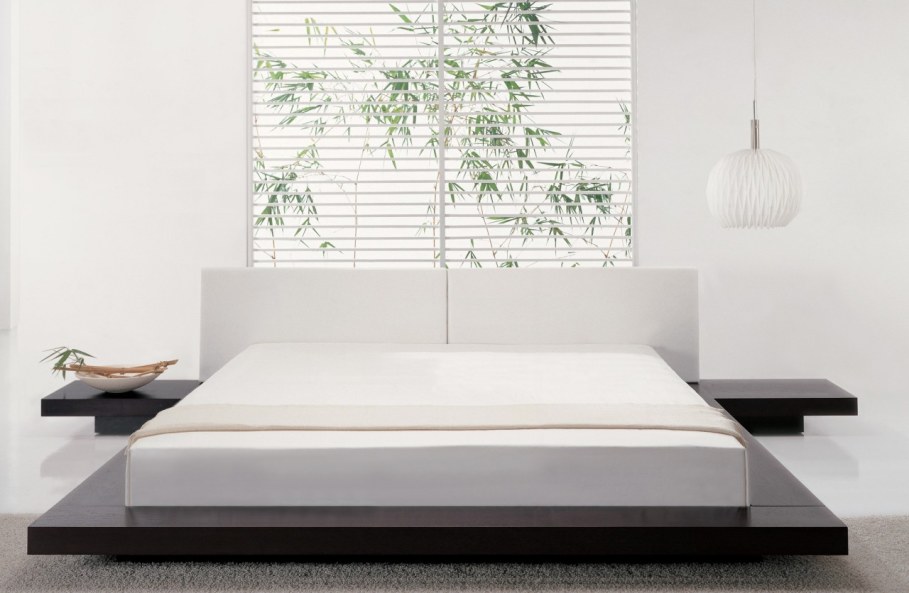 Lightning and additional decor
Accessories in the bedroom in modern style can be used, but their number should be varied according to the room's size. It is better to use for additional decorative elements such materials as porcelain and wood, metal, stone and glass. Elegant decorations will fit to the real modern style. Lightning sources can be several lights at once. It is good if they have a fancy shape like some animal or plant. You can decorate the bedroom with a mirror in a large frame, paintings of wide format printing.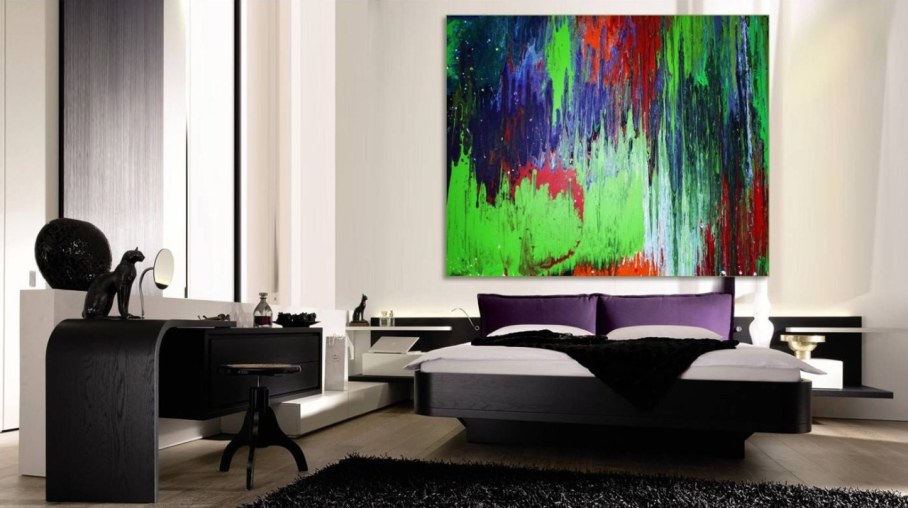 Photo Gallery: Bedroom interior in the modern style