Apartments in the style of Provence is a great possibility to visit southern province. You'll feel yourself in the sunny place which is full of herbal scent; have the opportunity to touch the history during enjoying all the benefits of modern civilization. Thereby this is very charming, cozy and homely style, which allows you to forget about city noise and relax in an almost rural atmosphere.
It's easy to create such apartments with the help of a harmonious combination of the basic details: ceiling beams, "village" finishing materials, furniture, and wrought iron with the lights. Pastel colors, decorative plaster, rough wooden elements, wrought-iron chandeliers and furniture with the wrought-iron elements were used during interior finishing of the apartment.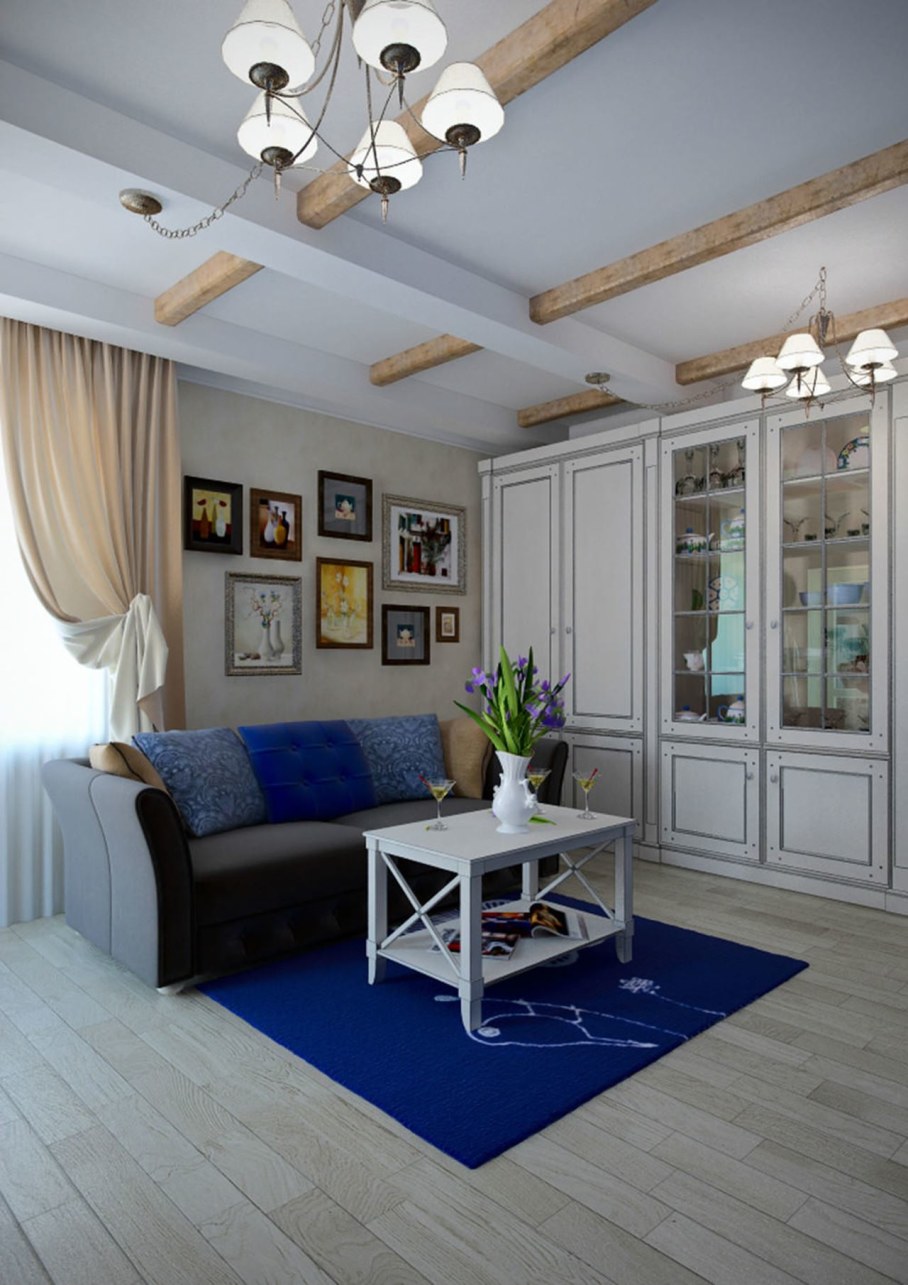 The feeling of the presence of a time and shabby furniture are the main design principles of the style. Residents of Provence never throw old furniture away; they save it and transmit from generation to generation. Consequently, a time leaves its imprint on the surface.
The main feature of dwellings in the Provence style – its "historicity". Such interior carries the story of several generations, every crack on an old cupboard or abrasion on plaster have their origin, which is very appreciated. Other interior features are wood which looks bleached under the southern sun, plaster instead of wallpaper, and ceramic tiles on the floor.
Center of the room should be free – another design principle in the Provence style. This allows you to create a feeling of freely walking spaciousness in the house.
The kitchen furniture has its own cracks, which is also the stylistic feature. Lavender is also integral feature. It could be found in the form of dried bouquets, in the textiles color, on the wallpaper patterns or carpet tone.
Ceramic tiles in warm shades and equipment in a retro style emphasize the bath interior.