Rococo, or "Late Baroque", is an artistic movement and style (mainly in interior design). It developed in the early 18th century in Paris, France as a reaction against the grandeur, symmetry, and strict regulations of the Baroque, especially of the Palace of Versailles. Elegance, rich interior decorations, graceful ornamental rhythm, large amount of ancient motifs, an emphasis on the mythology, erotic desires and personal comfort were the main features of the style. "Elegant" was the keyword of this era. That was the period of withdrawal from reality into the fantasy world, theatrical game, mythical and pastoral scenes with optional erotic touch.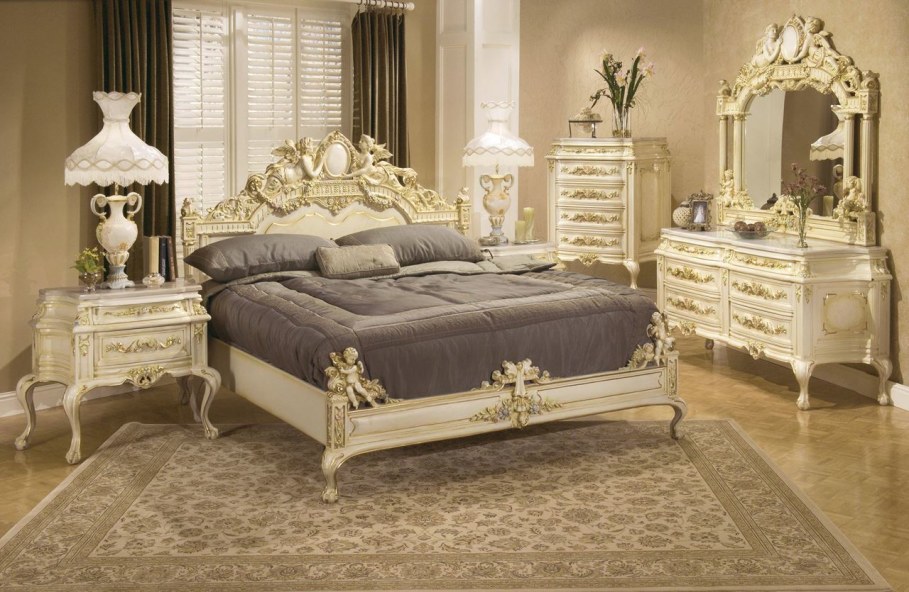 Different things that saturate the decor have appeared there: portable folding screens which visually change the space; tapestries with images of flowers, pagodas, people in Chinese dress; famous Chinese porcelain, graceful orchids, subtle trees, aquarium fishes, Chinese masters' elegant lacquered furniture that was exclusively created for the Rococo. Although Rococo was called "Louis XV's style", it wasn't purely a court style, in contrast to Baroque. Most of the Rococo buildings were country palaces and private homes of French nobility. There wasn't suite of rooms (as in XVII century): they formed asymmetric compositions. The stateroom was usually located in the center. Room corners were rounded, all the walls were decorated with carved panels, gilt ornaments and mirrors, which seemed to expand the space, giving it the uncertainty. Rooms became smaller and lower, creating an intimate atmosphere that was characteristic of the boudoir.
Soft pastel colors were dominating in the decoration. The most popular color combinations were white with blue, green or pink and, of course, golden.
Escritoires and chests of drawers with two drawers were the main types of cabinet-type furniture at that time.
The main motive of the Rococo room was certainly a low fireplace covered with a marble slab and cluttered with chandeliers, clocks, porcelain "trinkets" and other decorations. Usually a luxurious mirror was hanging above it.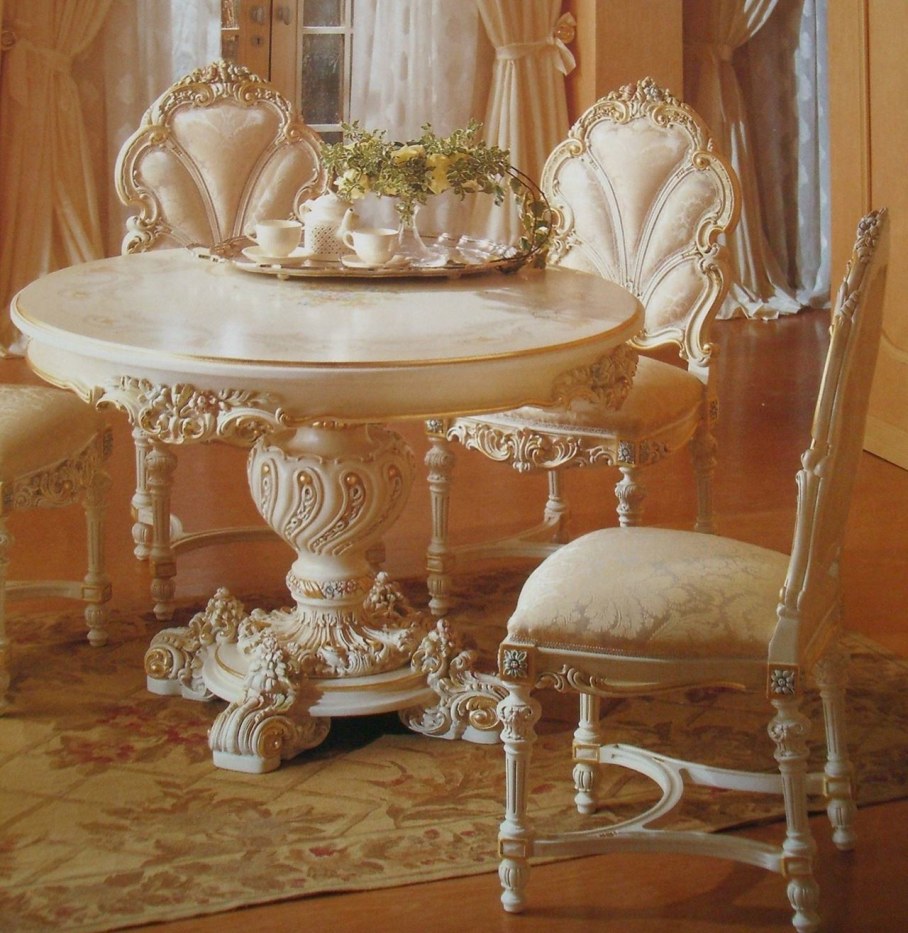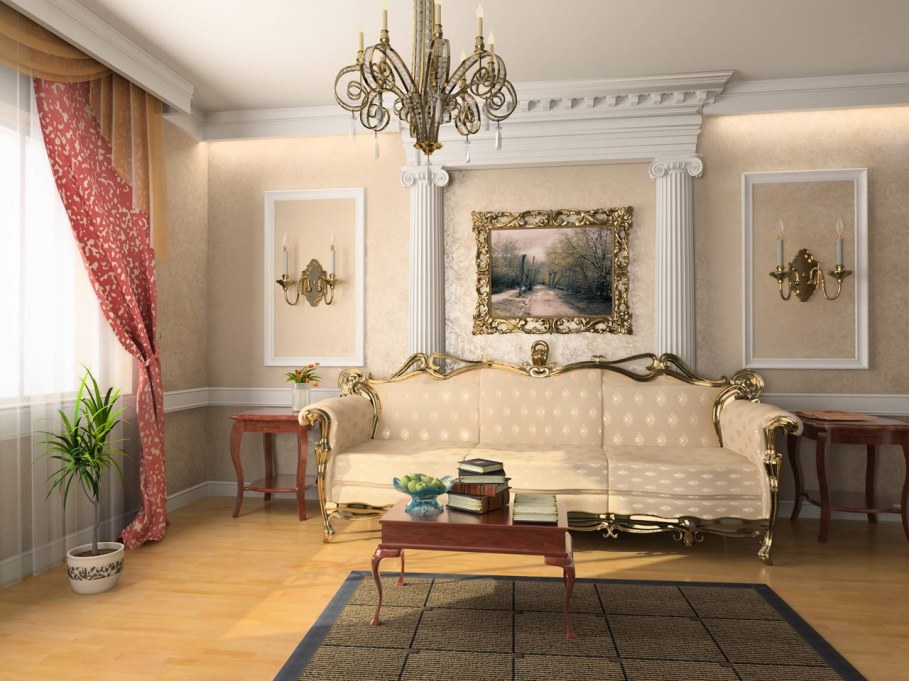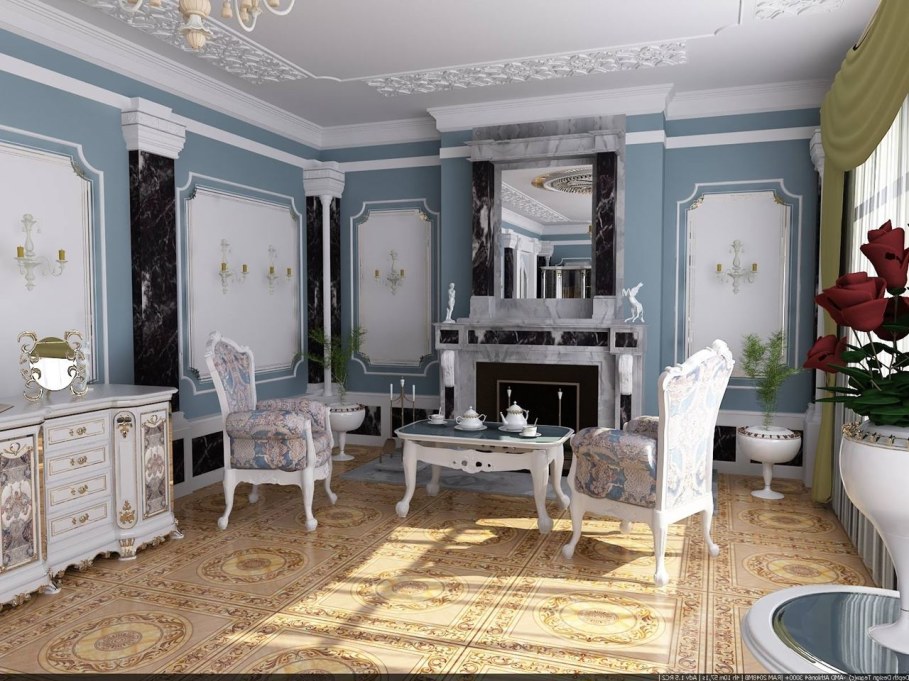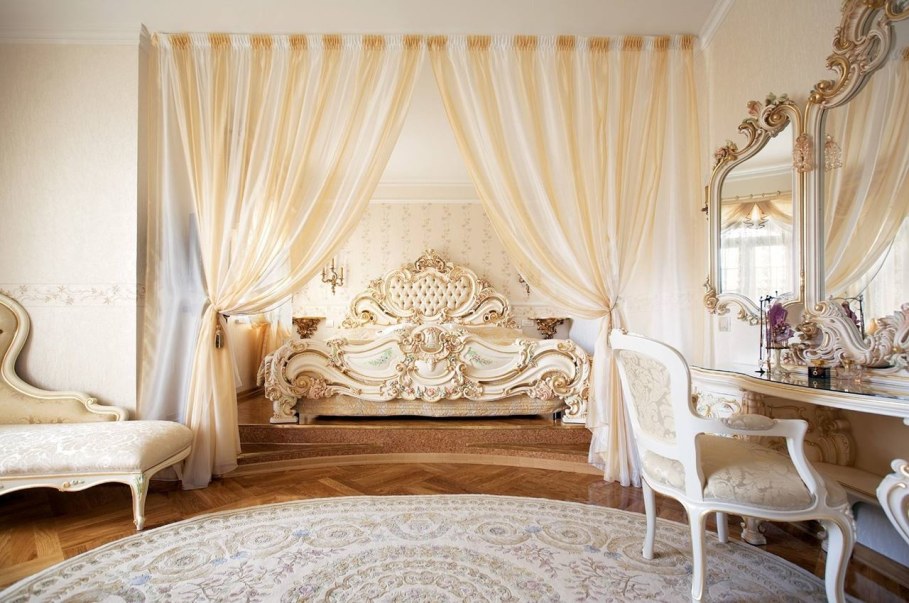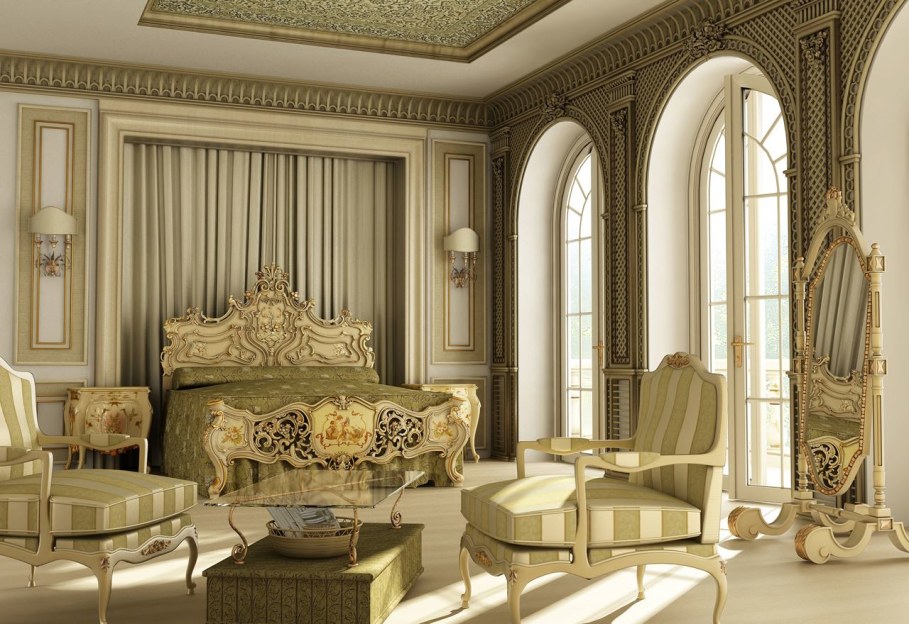 Photo Gallery: Rococo Style interior design