The Renaissance is a historical period of European culture from the 14th to the 17th century, considered the bridge between the Middle Ages and Modern history. The secular character of the culture and an anthropocentrism were the main features of this era. It means that the human and his activities were in the limelight.
Humanity was really tired of the Dark Ages pomposity and tried to renovate lost ancient ideas.
The internal construction of dwellings and palaces was arranged very clearly and had a simple location of rooms.
The walls were often decorated with high and usually framed oak panel at the bottom. There were painted plastered surfaces above it, for example, thematic or ornamental frescos with vegetable or heraldic motifs in solemn halls. Woven carpets were usually hanging on the wall like wallpapers.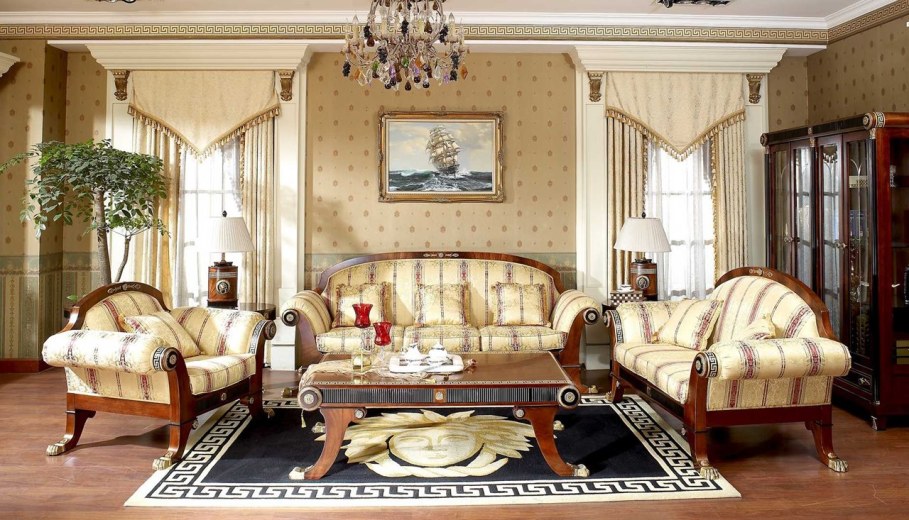 Particular attention was paid to the door framing. Doors were decorated with architraves, which had frontons of ray or triangle forms on the top.
The fireplace with a "tent" top was a very important element in the room. Sometimes, the draperies were accentuated in the living rooms, especially in the bedrooms. Thus, the furniture played only a background role. The draperies images could be seen on the miniatures of interiors of those times.
There were more types of the furniture than in the Middle Ages. Mostly it was arranged along the walls. However, a table situated in the center of a room and a bed that was usually arranged perpendicular to the wall in the bedroom were the exceptions.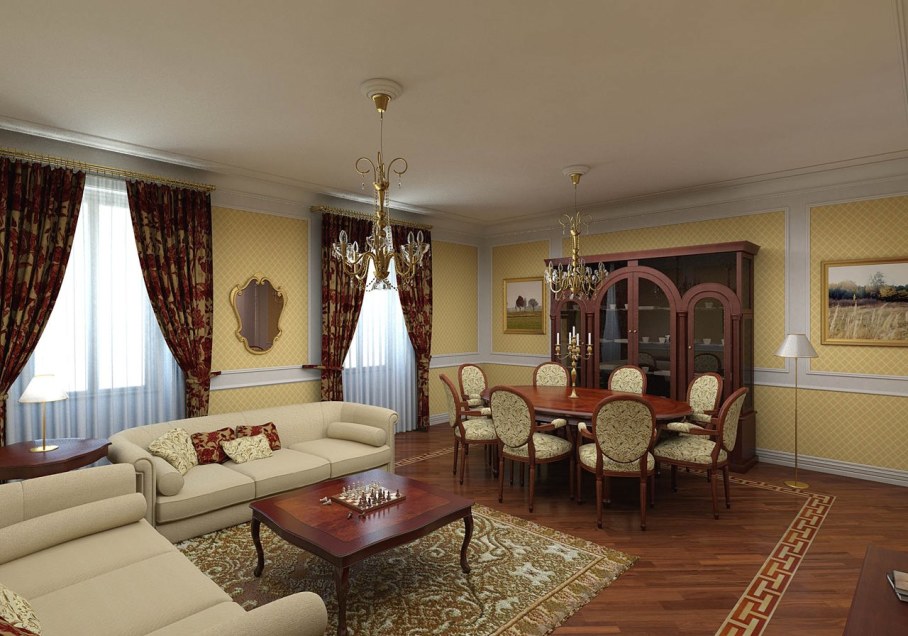 One of the main pieces of furniture was a chest – cassone. Clear forms, simple design and numerous architectural elements characterized all the Renaissance furniture. Carcass furniture looked like an architectural structure or a miniature palazzo with columns, pilasters, cornices and frontons.
The bed with two backs, with or without four high-carved corner columns, and without any baldachin also played a particular role.
The floors were decorated with tiles, which had geometric repeating ornamental patterns like a chessboard.
Different lamps, lampstands, porcelain vases, which were adorned with plants and placed on the windows, and candelabrums were used as interior accessories. Decorative plates and dishes were often arranged on the shelves.
There were special niches made within the walls for relief or volumetric sculptures of the Virgin Mary and the saints. These niches often had closing flaps.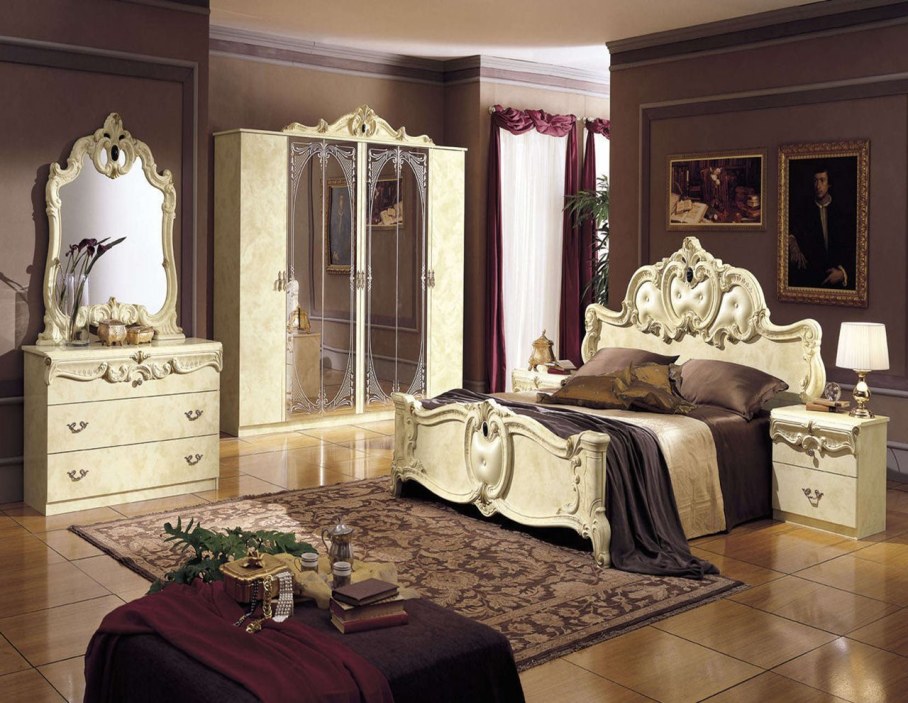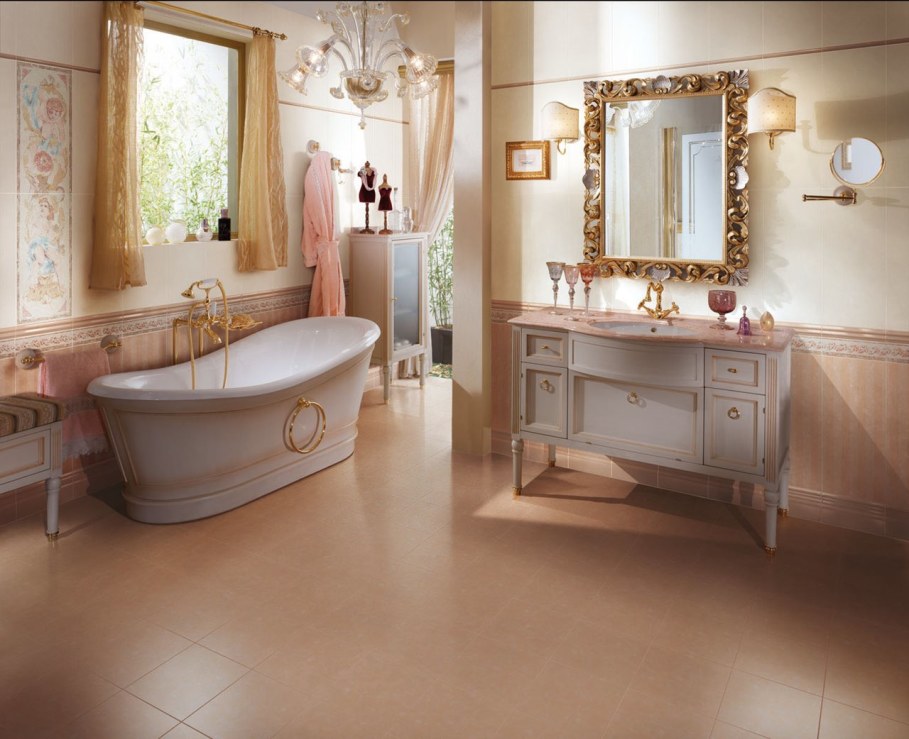 Photo Gallery: Renaissance Style interior design