If you would like to make a kitchen renovation and are fond of Scandinavian style, the given article is exactly for you! We have collected all the principles and approaches of this style creation and offer you to look at the best examples of Scandinavian-style kitchen design.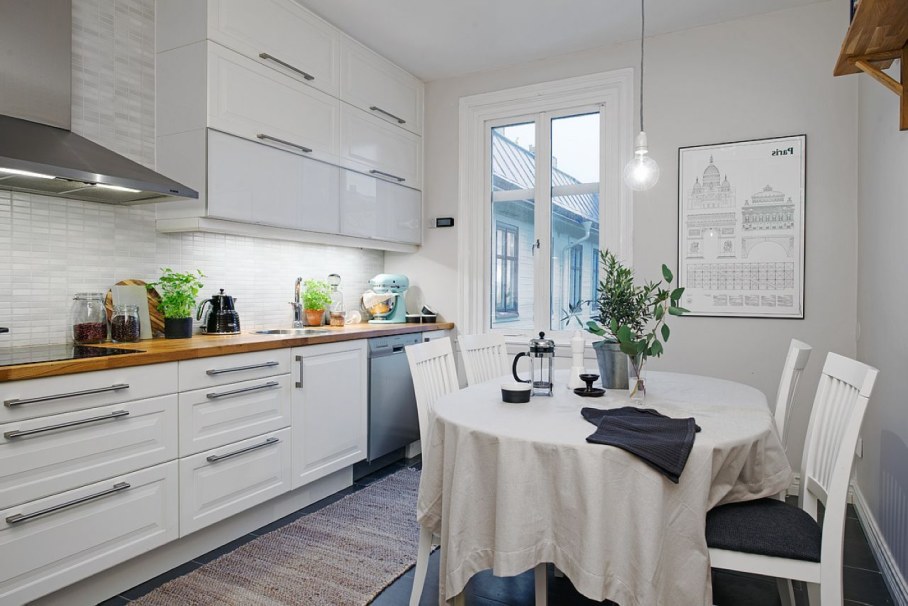 Nowadays Scandinavian-style design is at the height of trend
However, this is not a surprise for those familiar with its advantages. It suits perfectly for kitchens of totally different spaces and layouts. This style is able to open out and brighten small areas as well as to make them cozier and more ergonomic. This is facilitated by light tinctures, simple forms and decor methods, traditional for such style.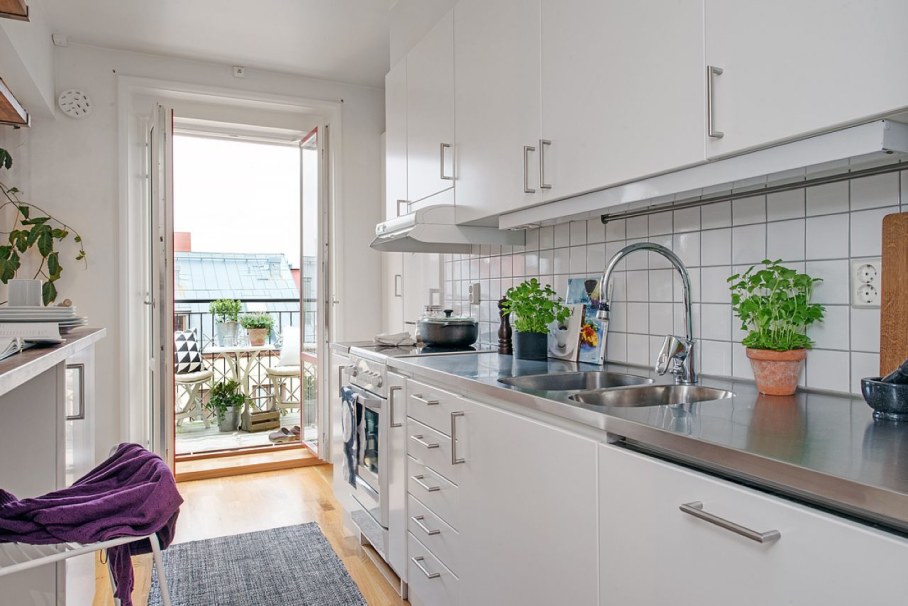 The main color of Scandinavian style is white and any of its tinctures, from snow-white to cream-colored. This could be applied to walls and furniture decoration, yet the kitchen floors are often performed in a darker color, usually made of natural wood. Due to such color palette the kitchen becomes more spacious, lighter, filled with bigger air amount. However, solid white room could seem a bit sterile, unalive and cold to many people. To resolve this problem you should use the tabletop of darker color in the tone of the floor (natural wood of dark shades will look good at this case). Also, do not forget about bright details, able to enliven the kitchen design and make it cozier.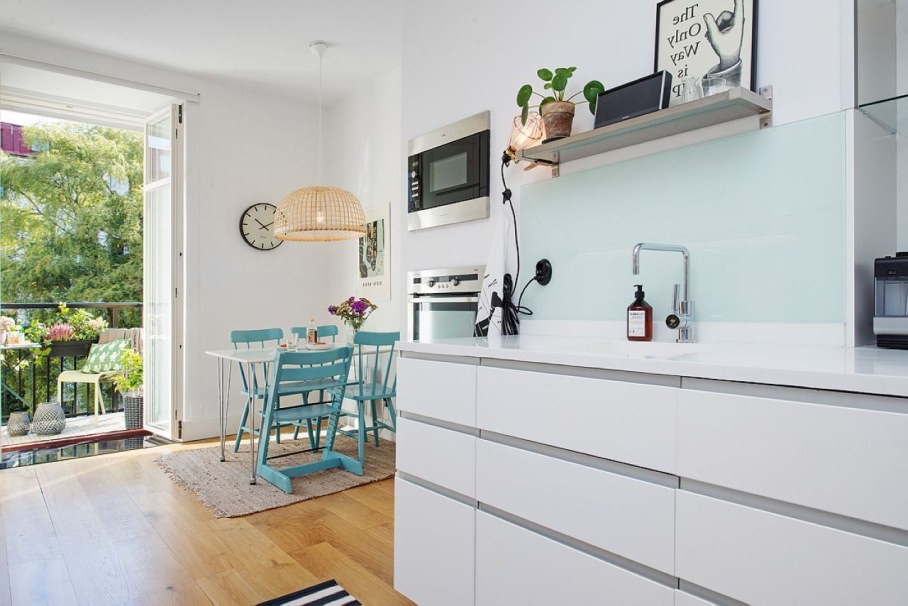 Scandinavian-style kitchen illumination
While looking through the pictures of Scandinavian-style interiors, it seems to me that you at a glance noticed one similar feature, namely the premises, which were always light and open. It`s quite logical, as people are eager to get as much warming sun as possible amid rigorous climate and long winters. It is not in tradition to screen windows with curtains at Scandinavian countries to let more natural light inflow the room. On the other hand there could be quite acceptable semitransparent curtains of fine materials. Apart from natural light, it`s possible to notice various lighting fixtures, torchers, as well as wall lamps and local lighting for workspace at any Scandinavian kitchen. A little cut-glass chandelier, able to mirror and scatter the light beautifully, would suit perfectly even the small Scandinavian-style kitchen.
Decor for Scandinavian kitchen
The Scandinavians are fond of bright textiles. You should select highly colored towels, fancy pillows, napkins and bright doormats which would enliven the interior. You also should definitely put pots with natural flowers on the windowsill; this will dilute white area with green. It is possible to use figuline plate with juicy fruits as an alternative. Wicker basket would also be appropriate there. You could decorate the walls with some pictures, posters or framed photos.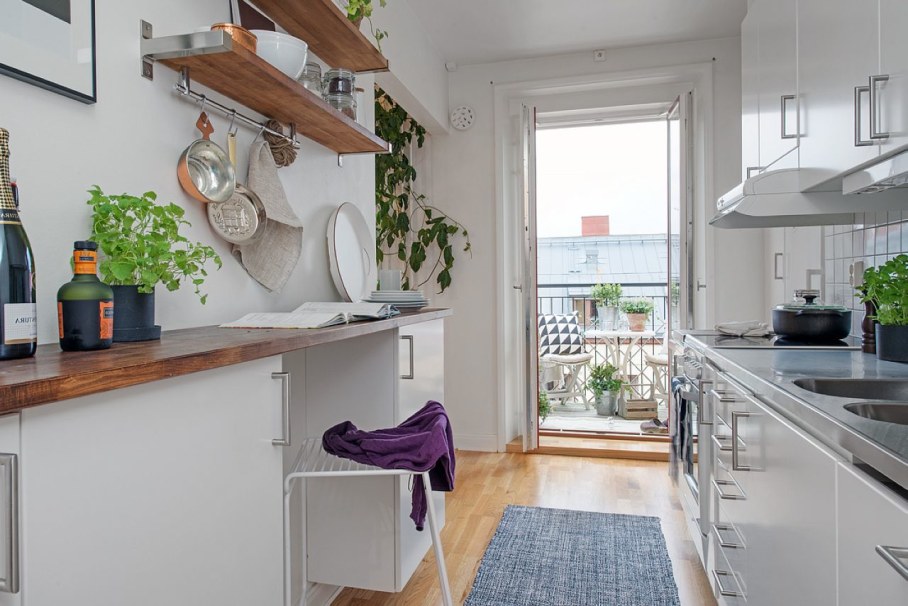 Furniture at Scandinavian kitchen
It is a feature of Scandinavian kitchen to contain the furniture of plain rigorous form, made mainly of natural wood. For ready-built kitchen it is possible to be white, yet dark tabletop would be more emphatic. Knobs of wardrobes are usually made of metal and facades are glace and light-reflecting. The main demands for Scandinavian-style furniture are spaciousness, reliability and performance. Everything should be laconic and contain nothing in excess.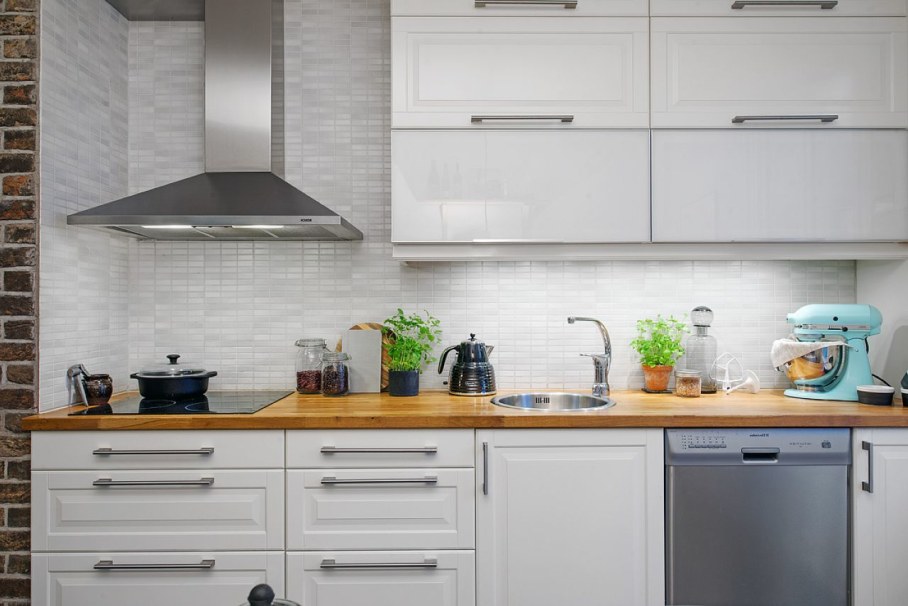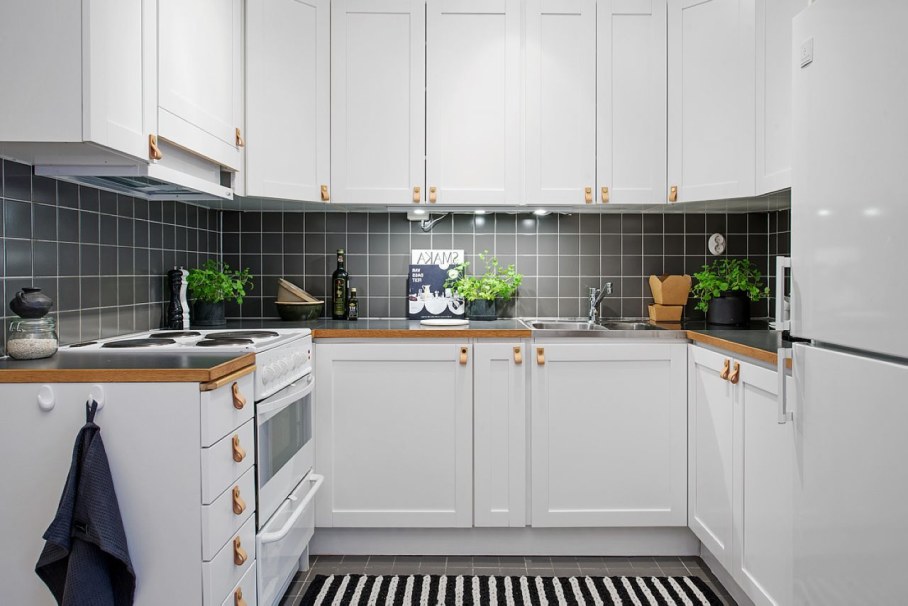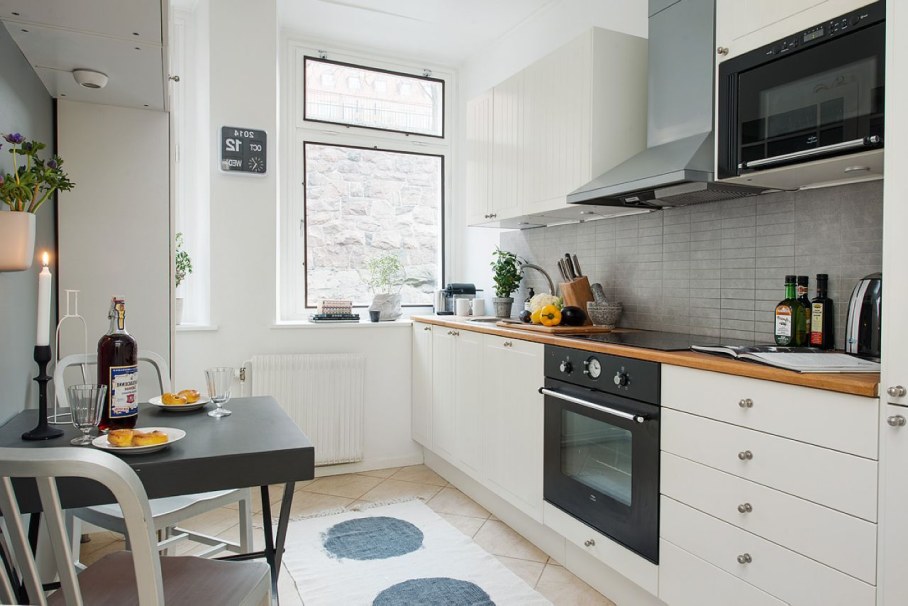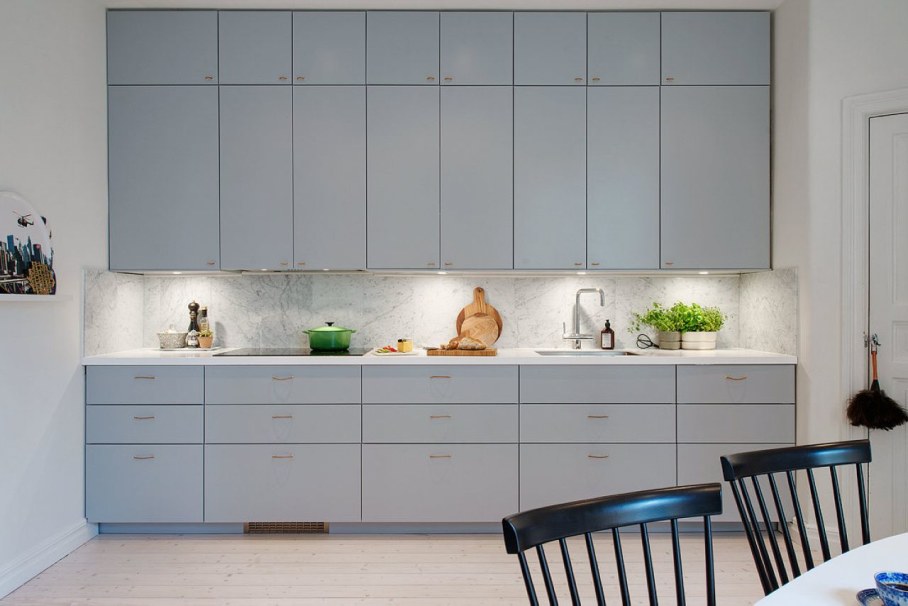 Photo Gallery: Scandinavian-style kitchen design