A modern kitchen is not just a place for cooking; aesthetics plays an important role here as well. In order to make this space balanced, we would like to give you a short overview of styles and materials.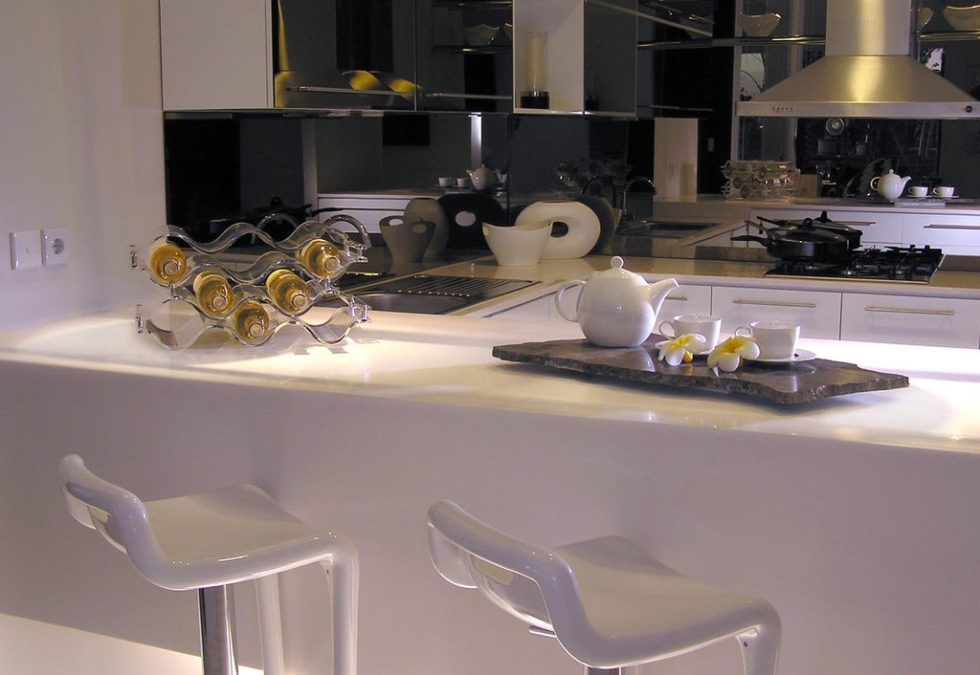 Charming retro
What are the attractive features of kitchen appliances in retro style, which fascinates like pieces of art? The secret of the ancient mechanisms` charm is that various functional elements like locks, latches, handles, fixing systems are a beautiful decoration itself. Some kitchen producers made ancient industrial aesthetics their main credo. And they were lucky. They produced modules, equipped with professional household appliances, which may form a kitchen set. The main decorations here are items of metal; therefore, the façades may be of any color.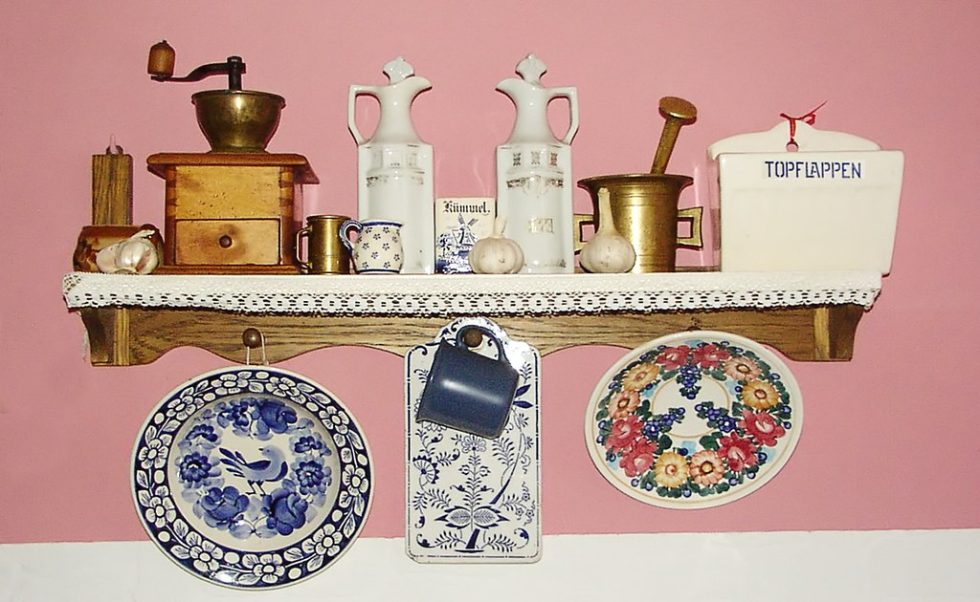 Exquisite classic
Different style types (like classicism, baroque, rococo and others), which are used under the same term "classic," still have a lot of followers. Kitchens, made of natural materials and beautified with rich décor, are still a status feature. Various elements, covered with gold and silver plating, recreate the atmosphere of royal apartments. Calm, neutral tinctures of façade elements smoothly conjoin with natural stone used for tabletops (marble and granite).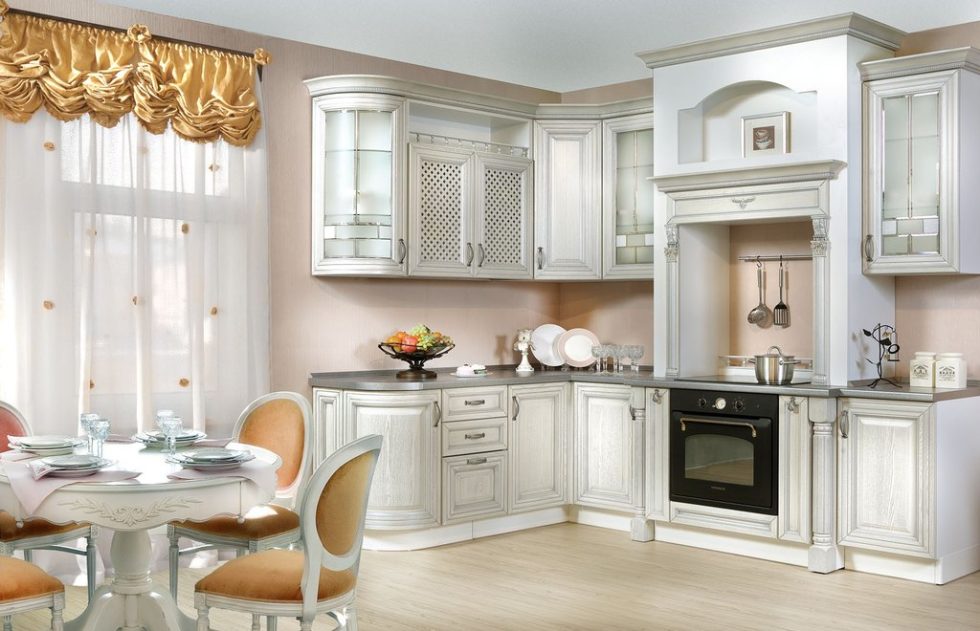 Loft-stylized design
Kitchens in loft style will suit those who are fond of the harsh aesthetics of factory spaces. Spacious premises of former factories allow allocating various elements and make the kitchen rather functional. Facades are made of aged wood material (or of laminated material), metal (looks vintage as well) and decorative concrete. All of those materials may be perfectly combined with each other. Bright emphases are also welcome (shelves painted in opened colors, technicolor accessories and various bar chairs).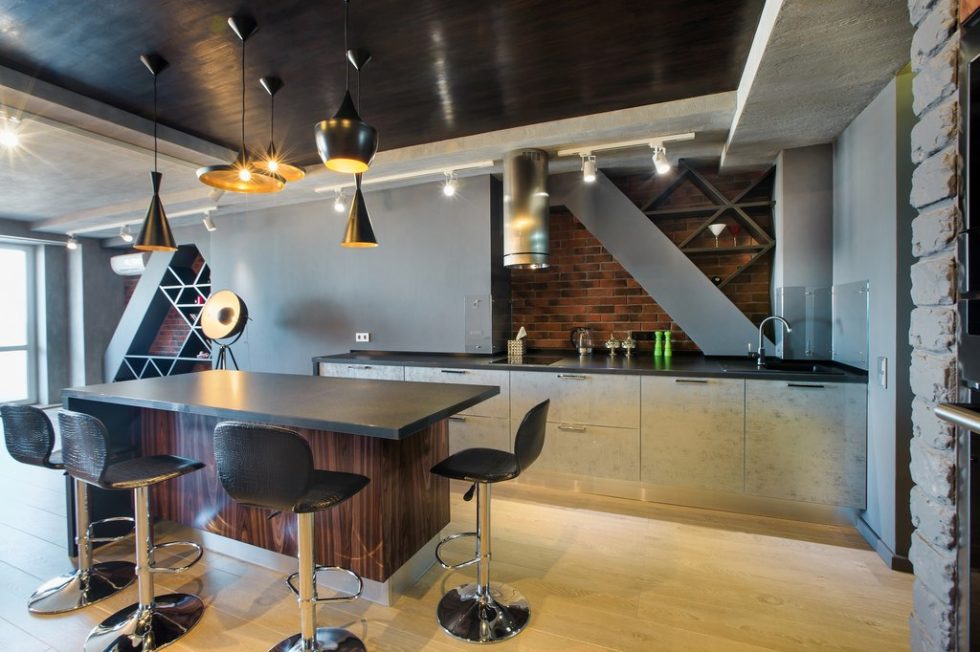 Kitchens in minimalism style provide the opportunity to create an airy interior with furniture, as if gliding in the air. Simple geometric forms, total absence of décor and handles; modules, which create a sole surface, as well as laconic color tincture are their main features. These kitchens look perfect mainly in the space of opened planning and are  good in combination with such materials as concrete, metal, and natural wood. Matte coating, as well as lacquer and luster, are rather popular finishing materials.
Neo-classicism
This modern variant of classical kitchen implies the presence of the same elements, yet in some simplified form. Traditional small doors with elegant handles and cornices with golden, silver or bronze ornament, yet with a rather humble décor are also possible here. Such kitchens will perfectly suit any modern interior. For their decoration it is possible to use various materials: both traditional (wood, stone, glass), and modern (metal and concrete).