The WMR Arquitectos firm has implemented the project of the Till House on the rocky coastline, Chile. It was built as a country residence for the couple. The house became first building on the location of more than 10 kilometers in a length and 200 meters above sea level. By the way, this region is popular because of mining for seaweed and seafood, but no one residence hadn't existed here. Even beach holidays aren't popular in this location because of uneasy path with a lot of obstacles. That is why the residence is ideally suitable for customers because of its isolated location.
The holiday house with the area of 185 square meters doesn't ashamed its open supporting columns and beams. They create distinctive style and form a panoramic terrace. The exterior is painted in dark tones in order to ideally integrate into surrounding countryside. However, the interior focuses on white color. The wood of local breeds is the main building material.
There are two bedrooms with integrated bathrooms, living room, dining area and kitchen. The principle of continuity dominates there since all the rooms smoothly flow into each other. However, there are sliding doors in order to seclude. Moreover, you will find there open wooden bath-tab near the house. There are two terraces: the first is the biggest one and surrounds the house on three sides; the second one is located on the roof and completely flooded with the sunlight.
© Sergio Pirrone
© Sergio Pirrone
© Sergio Pirrone
© Sergio Pirrone
© Sergio Pirrone
© Sergio Pirrone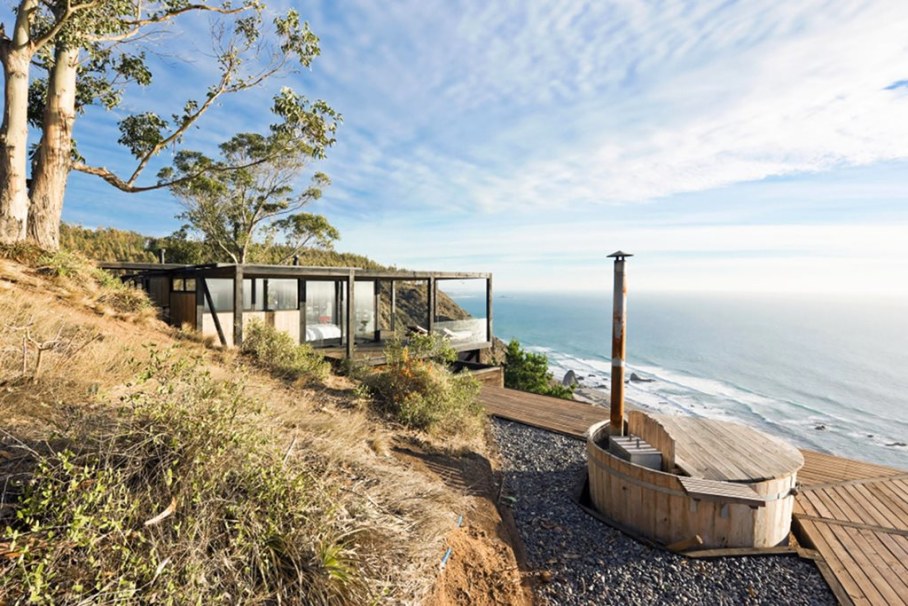 © Sergio Pirrone
© Sergio Pirrone
© Sergio Pirrone
© Sergio Pirrone
© Sergio Pirrone