This modern penthouse occupies the top three floors of the tower W in the Park Tzameret and offers a stunning view of Tel Aviv and the Mediterranean Sea. The fully automated smart house has its own private elevator to the 45th floor, a private pool and staff to control the functioning of all devices and keep cleanliness and order in the penthouse.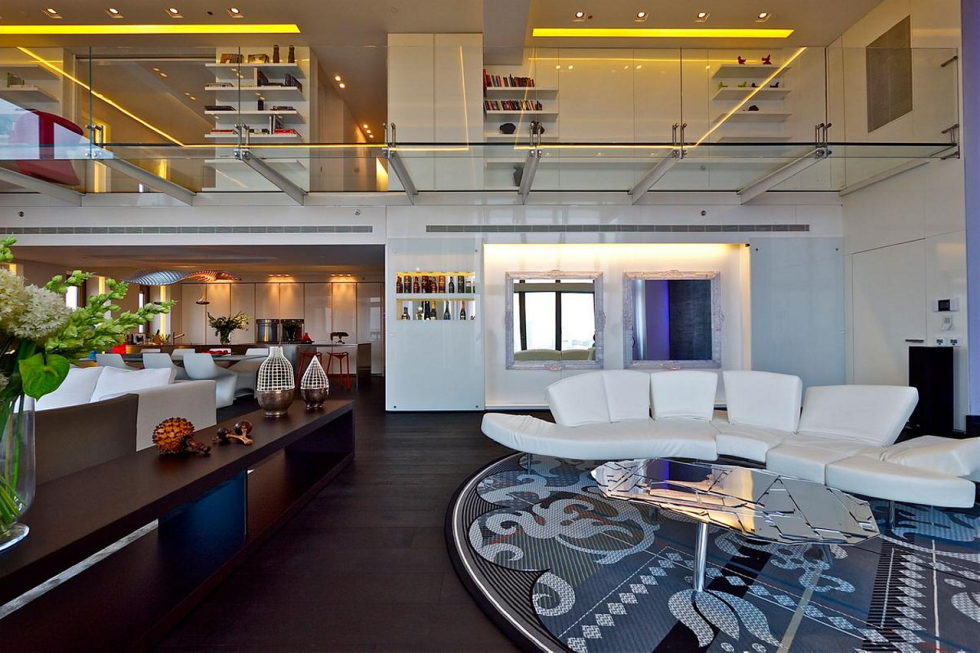 © Itay Sikolski

A fantastic surreal three-meter chandelier in the form of falling from the ceiling water drops is a true decoration of a living room.
© Itay Sikolski
An open space allows owners to include in the interior a stunning view of the city from every room, including a lounge area, dining room and kitchen.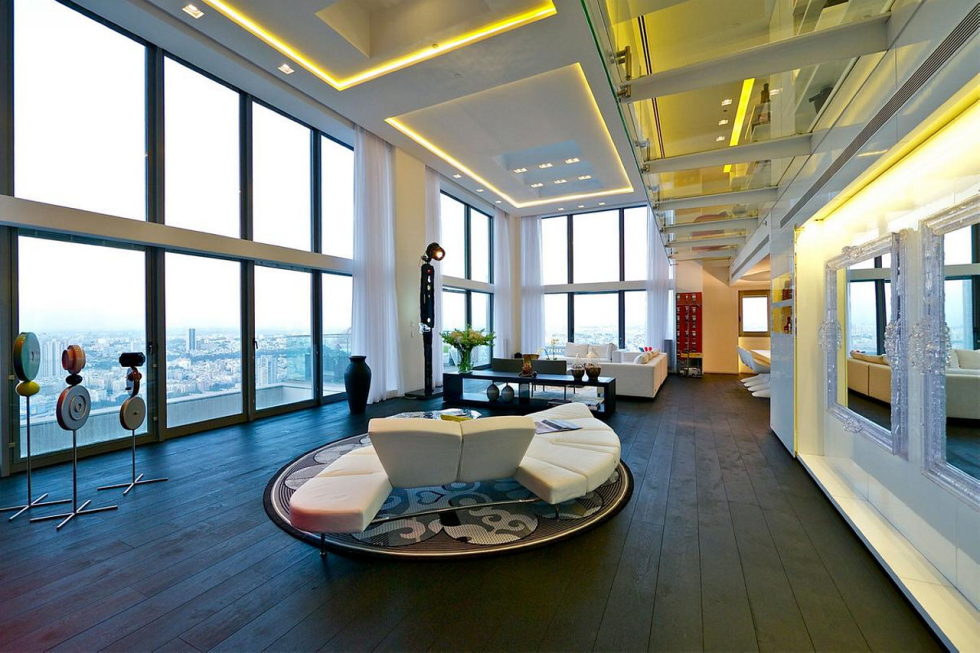 © Itay Sikolski
The modern designer's furniture emphasizes each zone, and beautiful architectural solutions highlight each unique element of the design.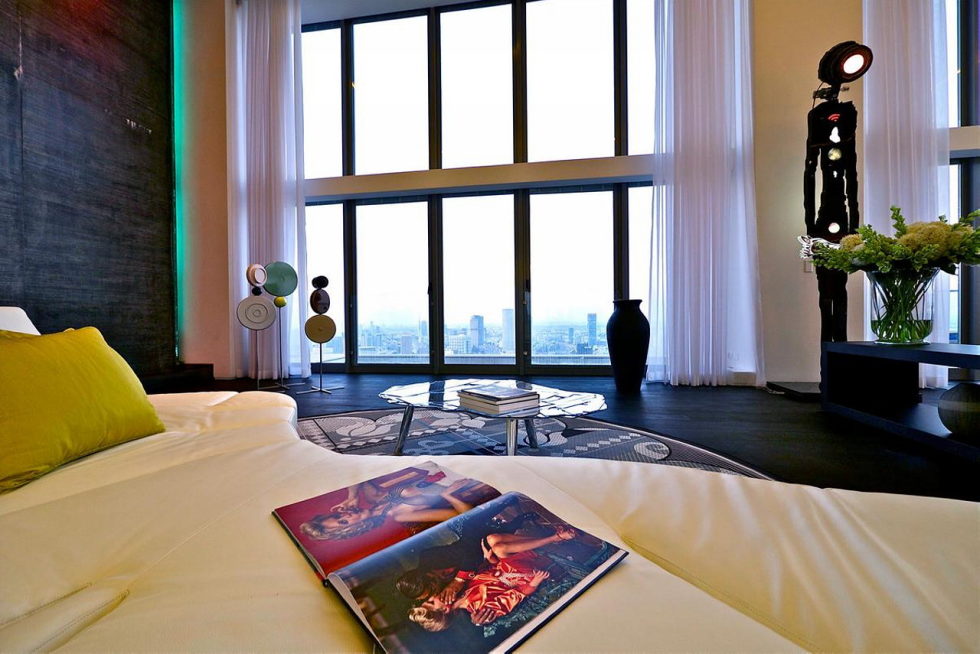 © Itay Sikolski
The upper layer as designed as a resting area with a glass floor and balustrade that create the impression that it soars over the space of the penthouse.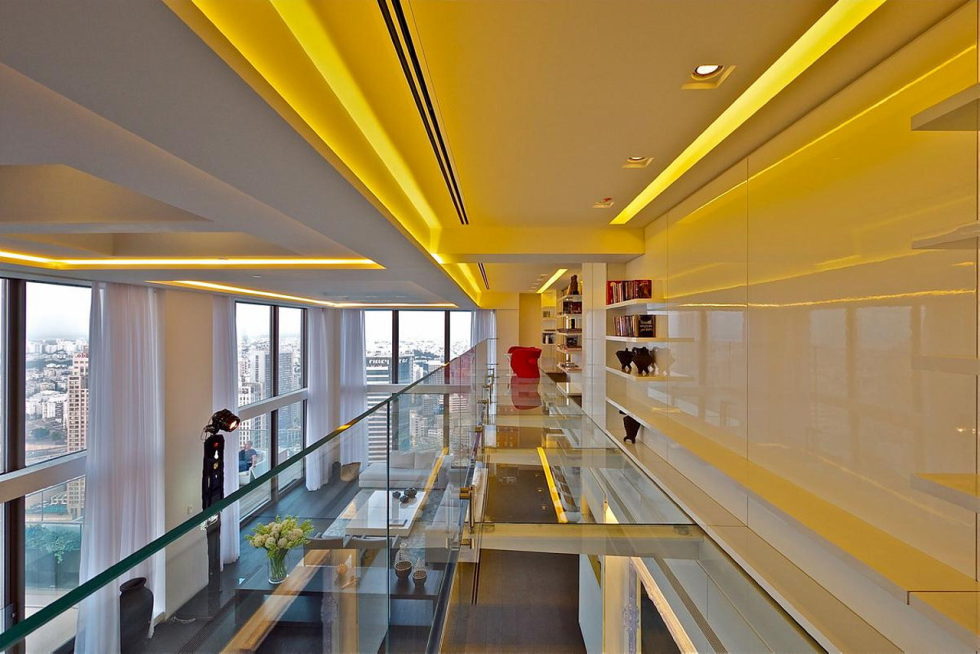 © Itay Sikolski
The sheltered terrace has large panoramic windows that offer the owners enjoying stunning views of the city.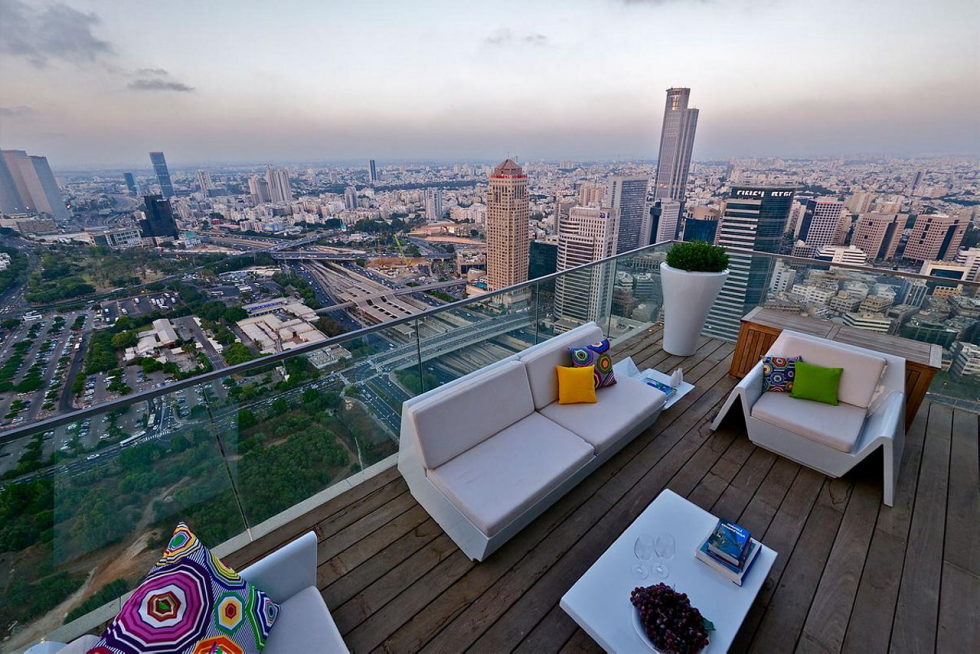 © Itay Sikolski
Glass stairs look really harmonious with the interior of the penthouse and keep the dominant theme of the openness. Highlighting of staircases creates an amazing effect and an illusion of floating, which is unsafe for people with aerophobia. This combination of extreme and aesthetics is really impressive!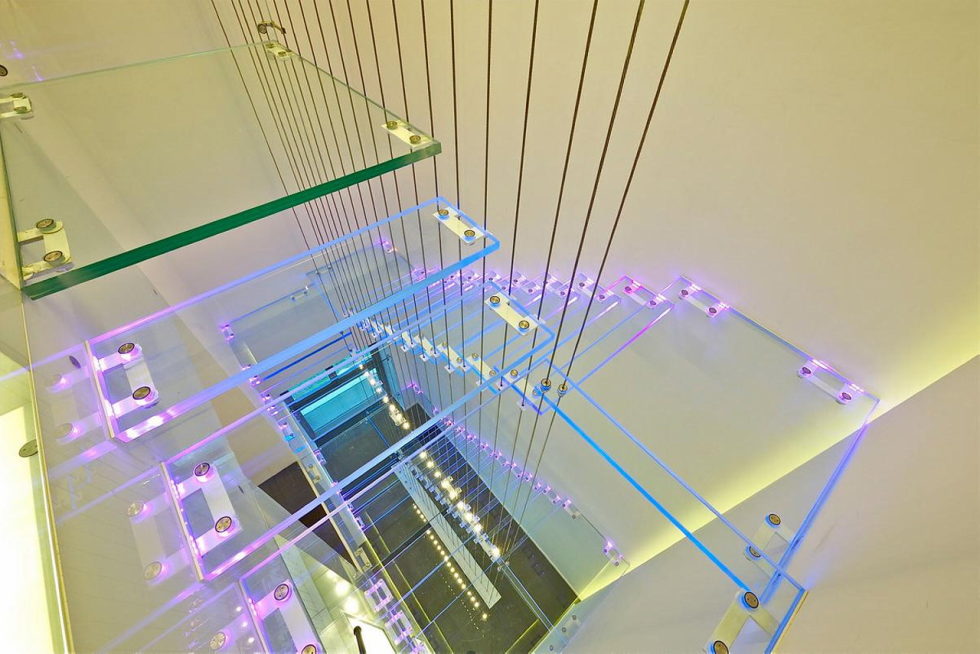 © Itay Sikolski
Parallels that are emphasized by the long dining table for eight people, which was set parallel to the kitchen island and spacious long sofa, became the basis of the this apartment planning.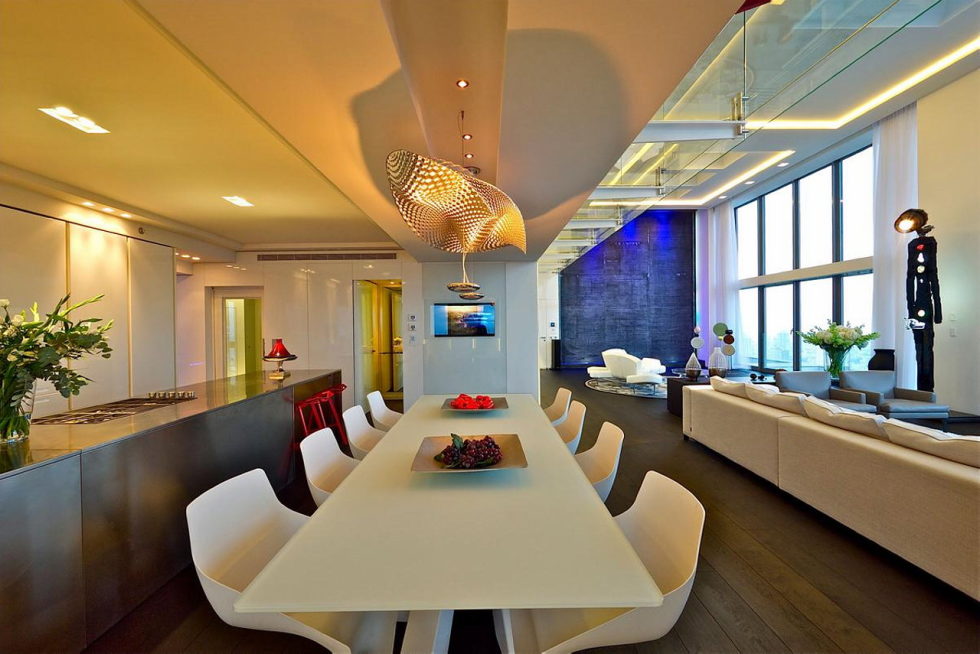 © Itay Sikolski
On the other hand, the houseplants that are located in the far end of the room and seats of unusual shape on a huge round carpet make the straightness of the interior more "soft".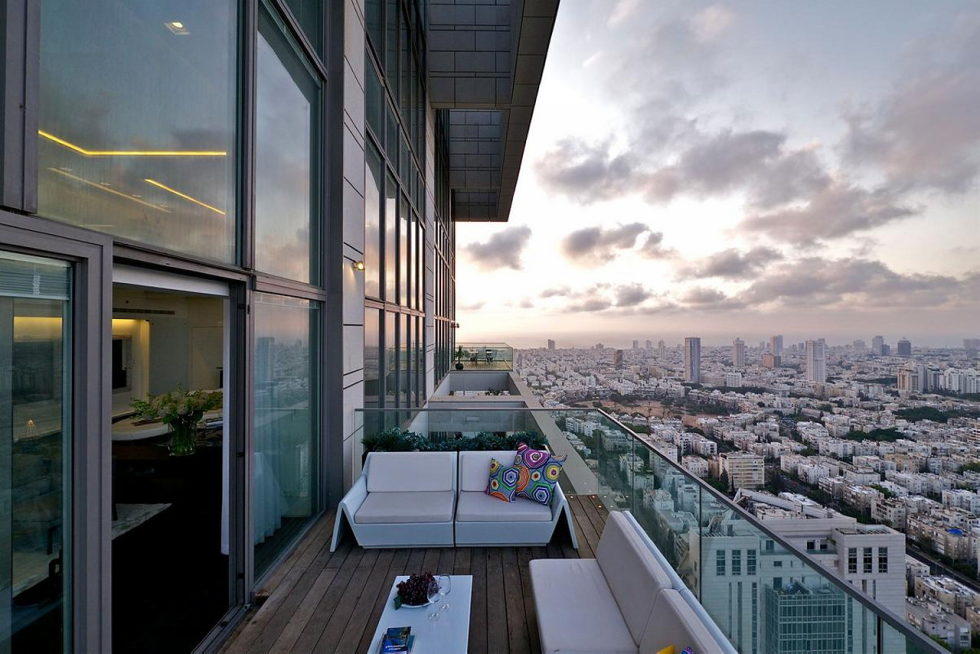 © Itay Sikolski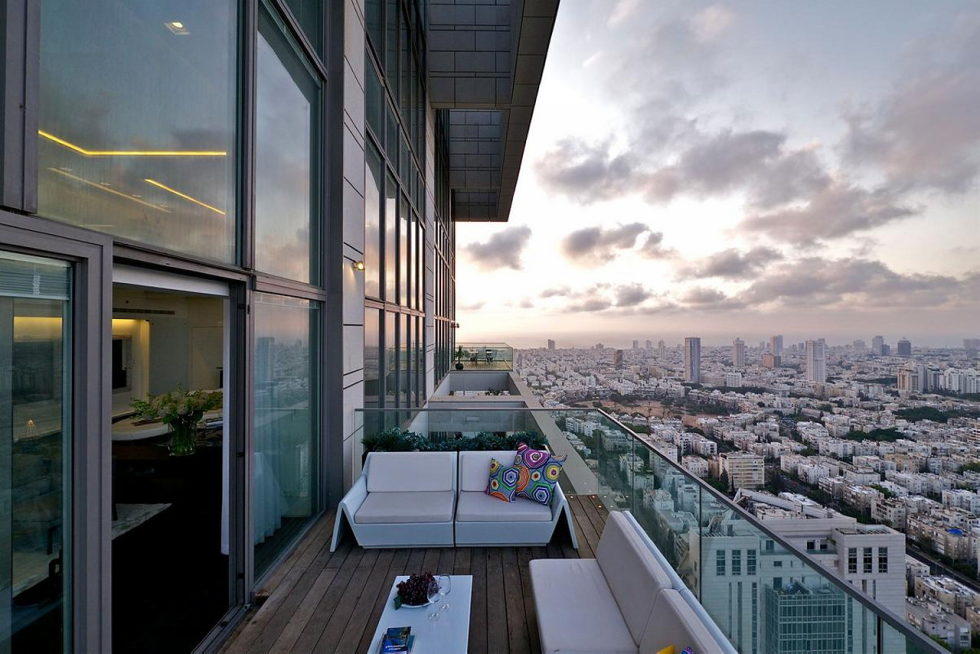 © Itay Sikolski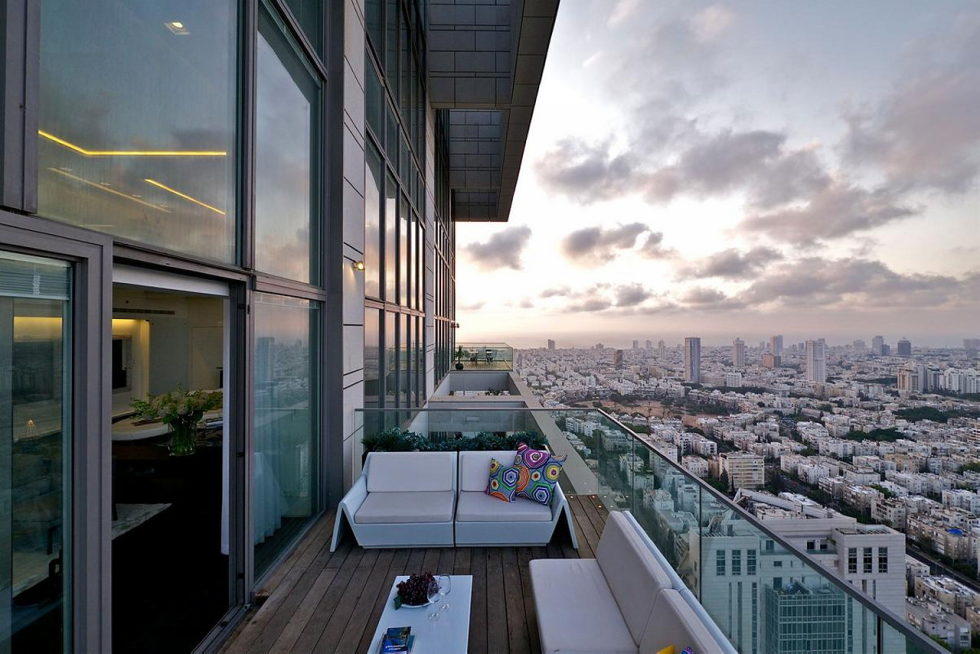 © Itay Sikolski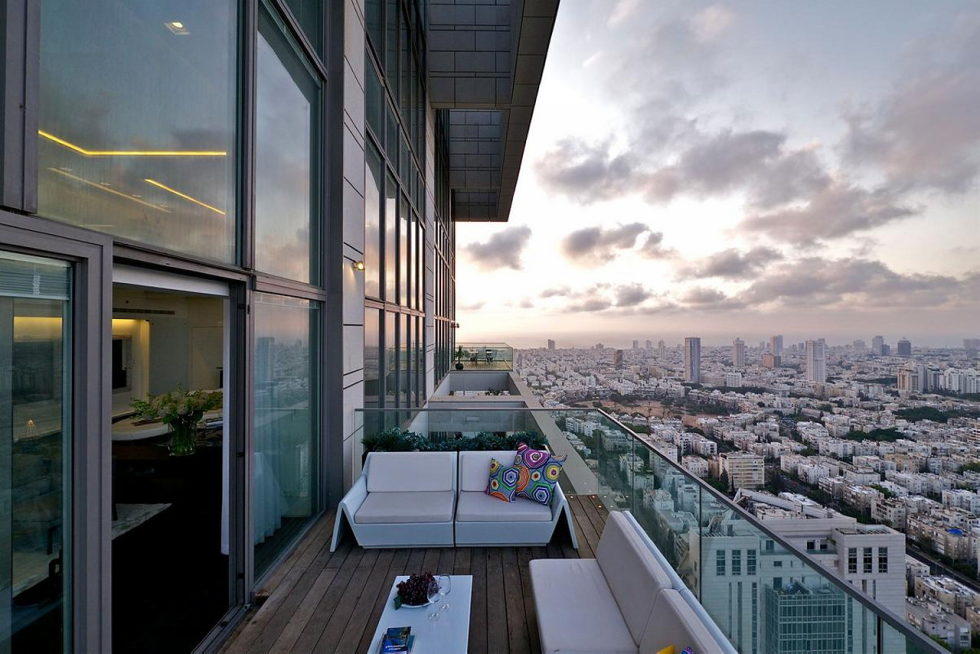 © Itay Sikolski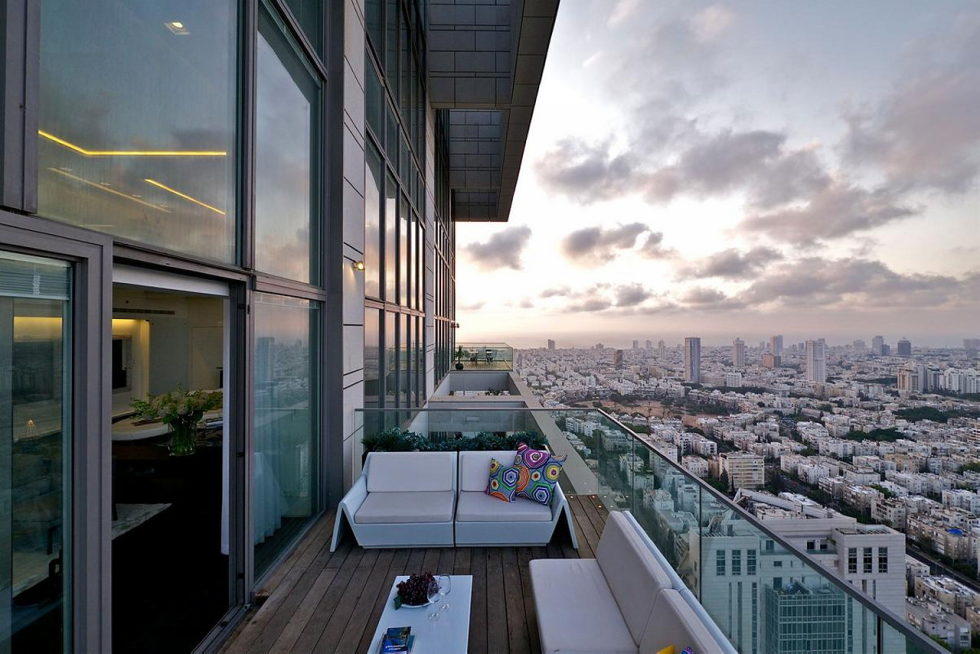 © Itay Sikolski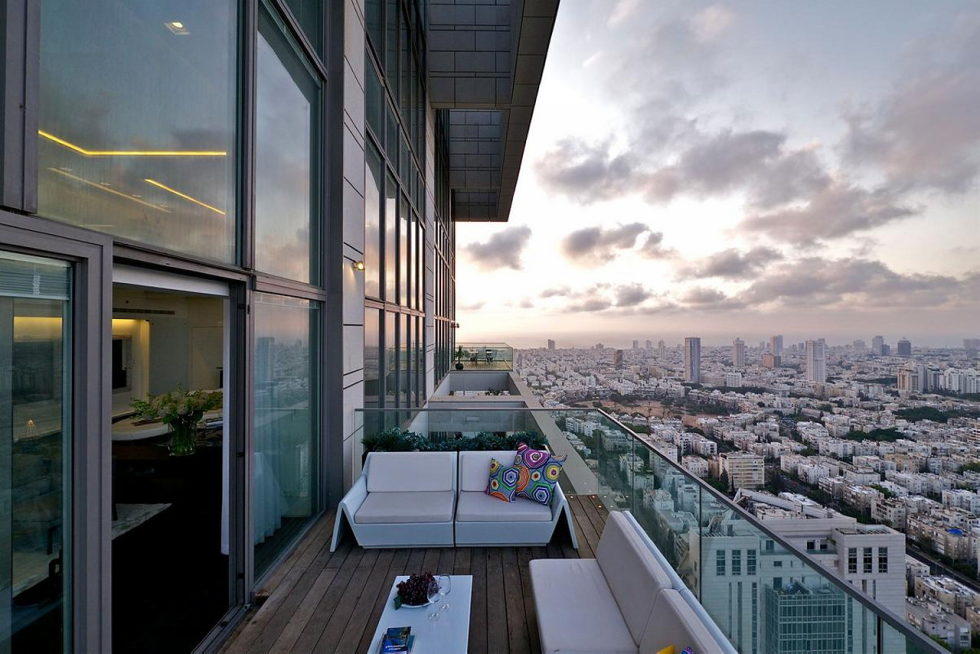 © Itay Sikolski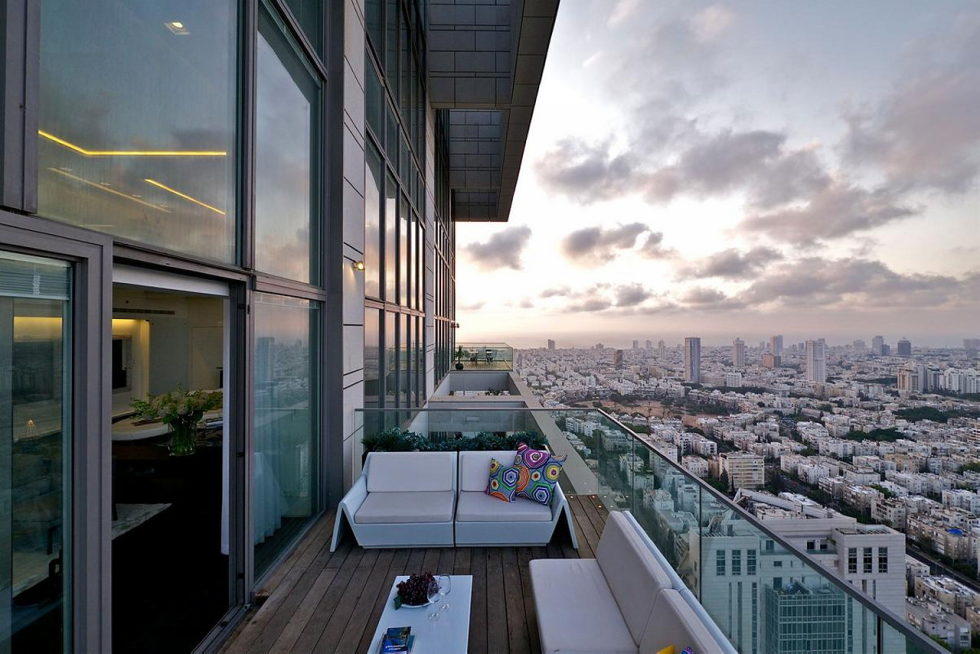 © Itay Sikolski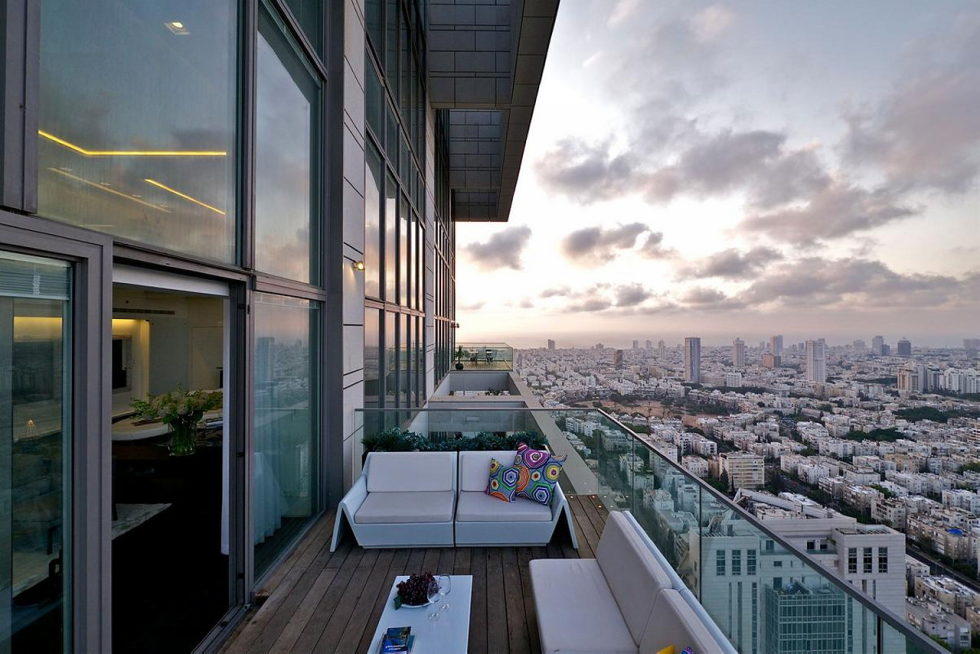 © Itay Sikolski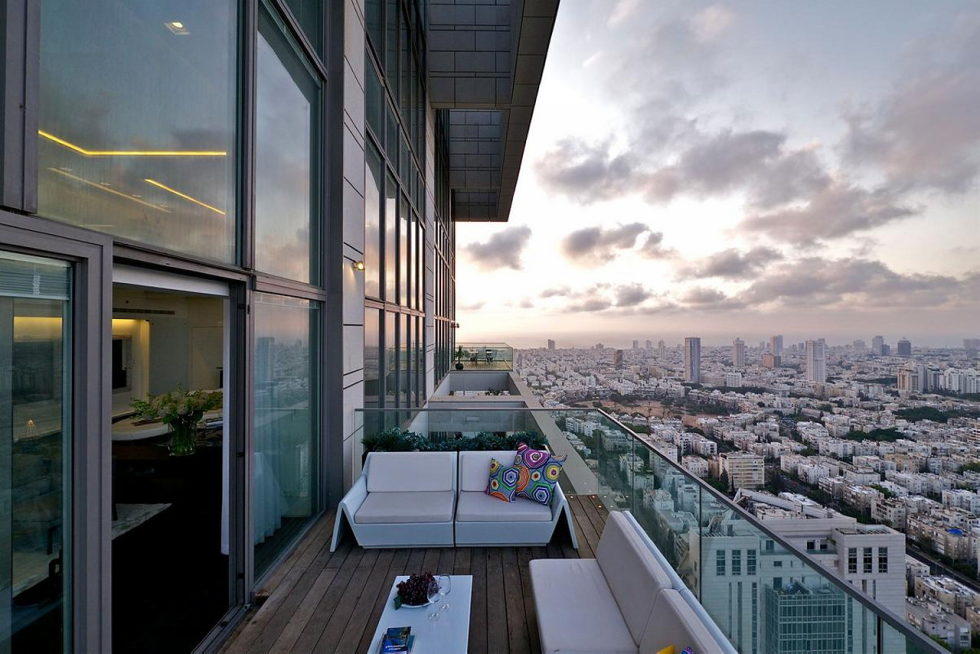 © Itay Sikolski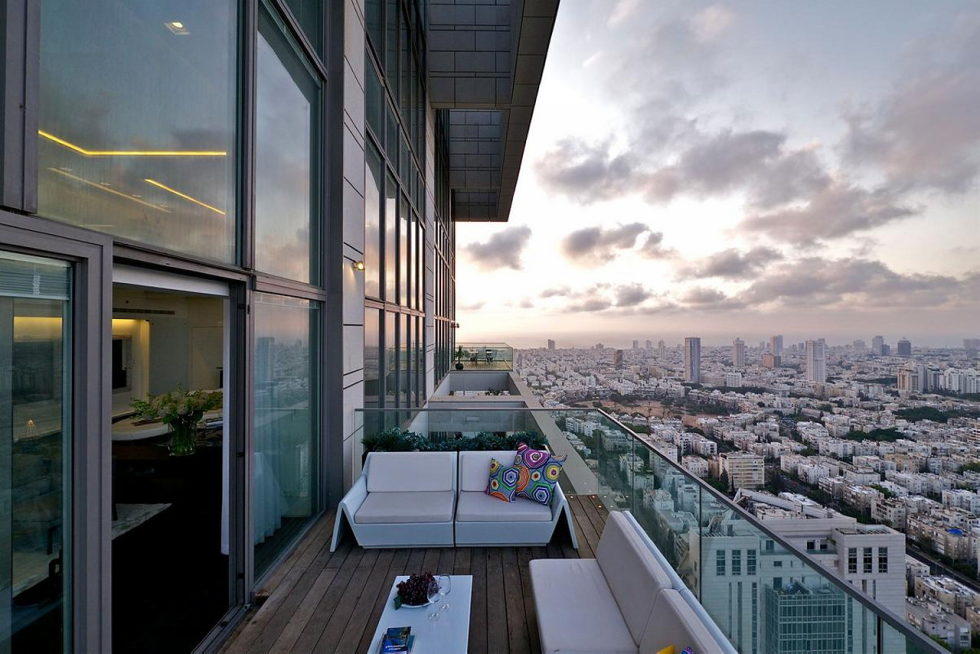 © Itay Sikolski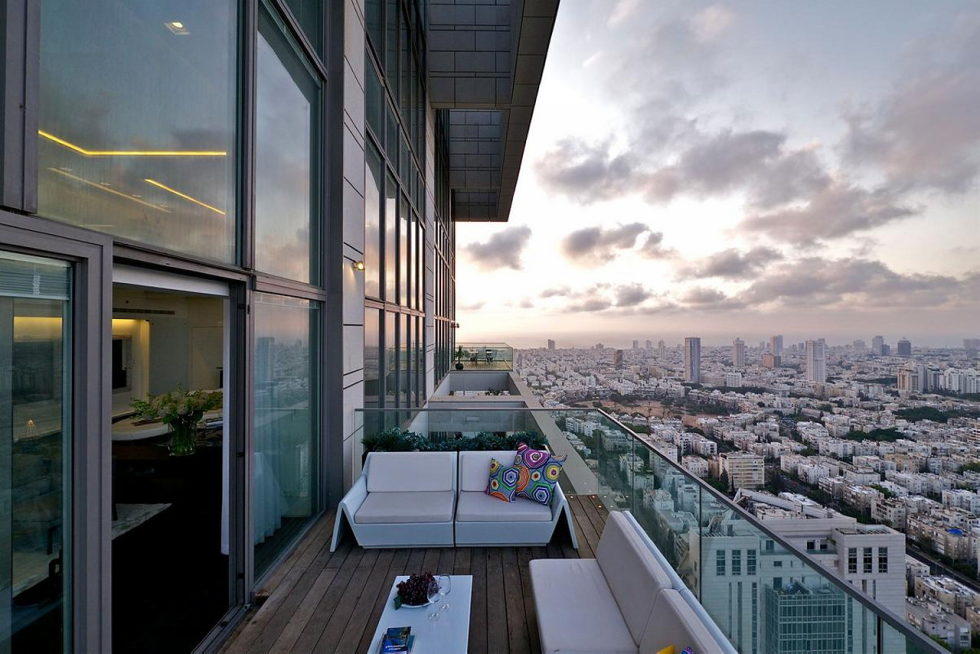 © Itay Sikolski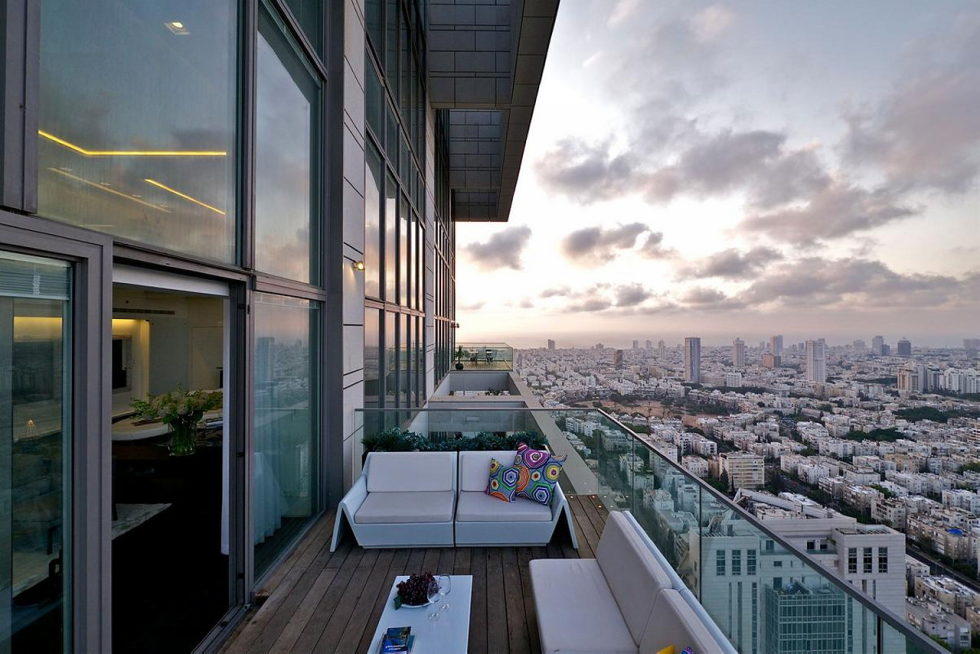 © Itay Sikolski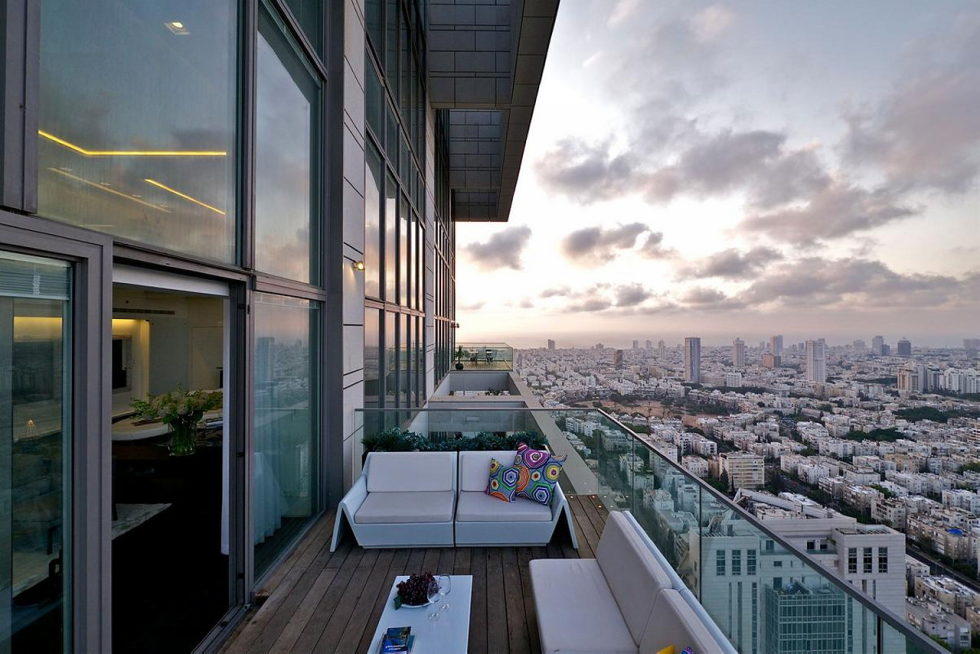 © Itay Sikolski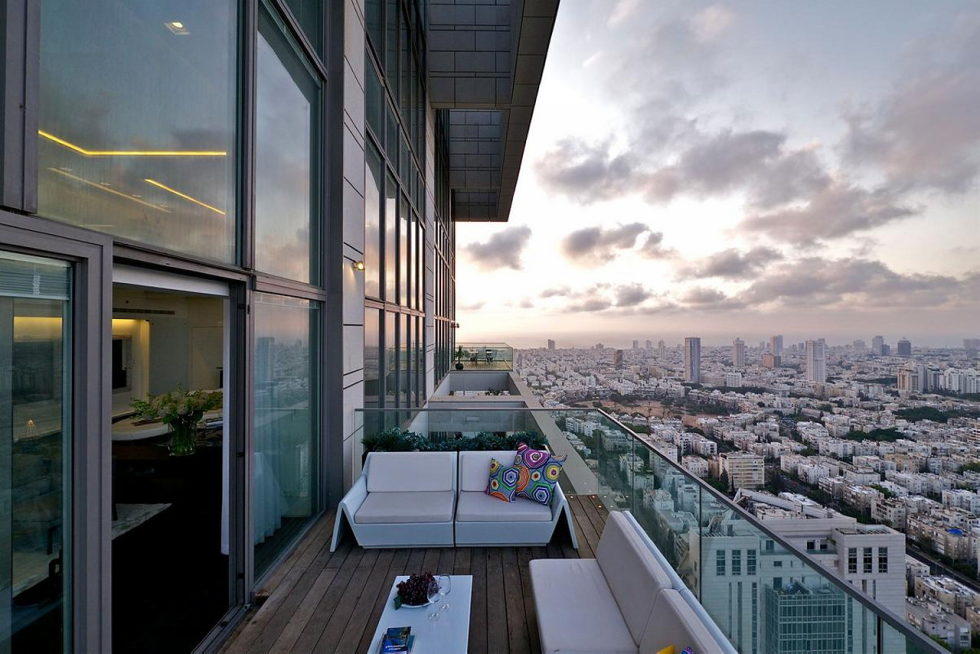 © Itay Sikolski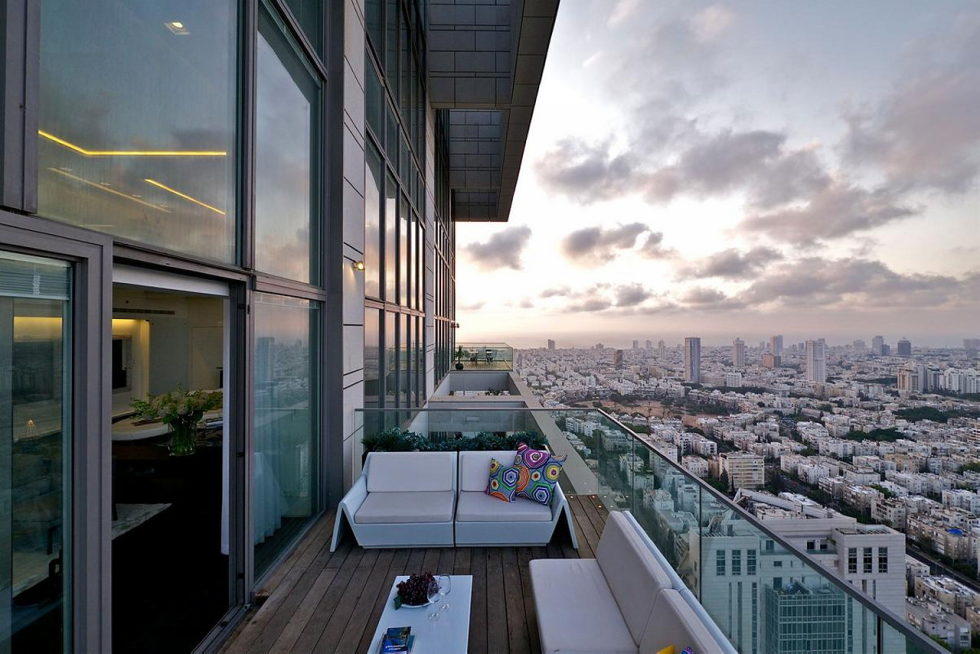 © Itay Sikolski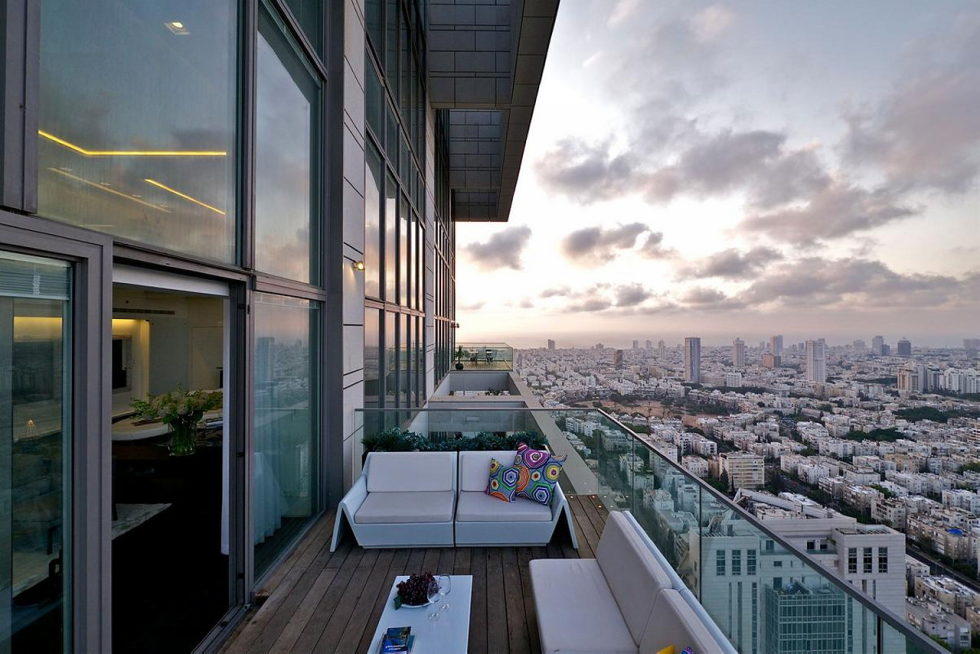 © Itay Sikolski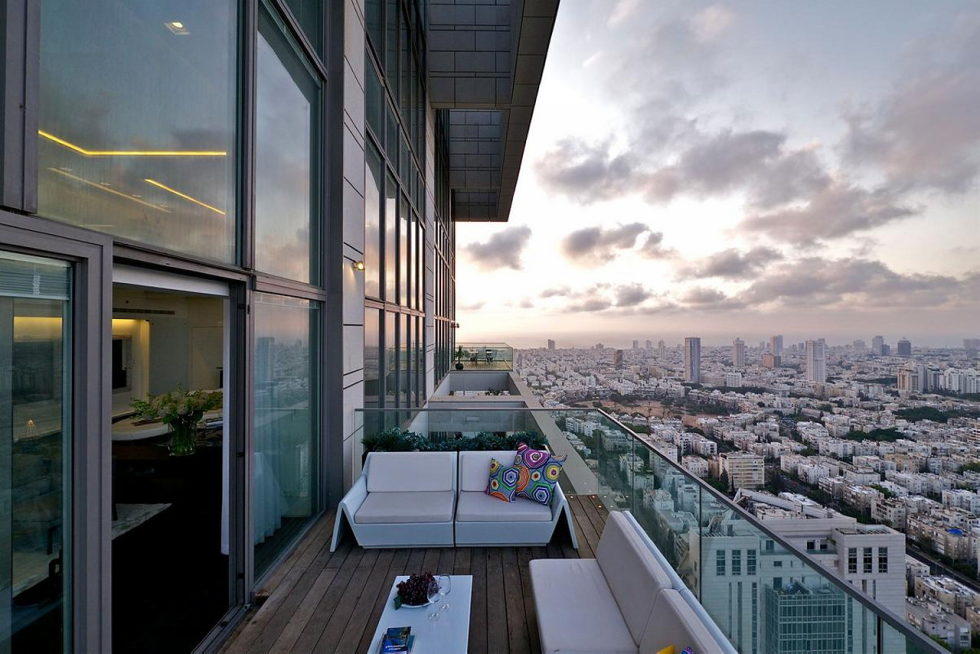 © Itay Sikolski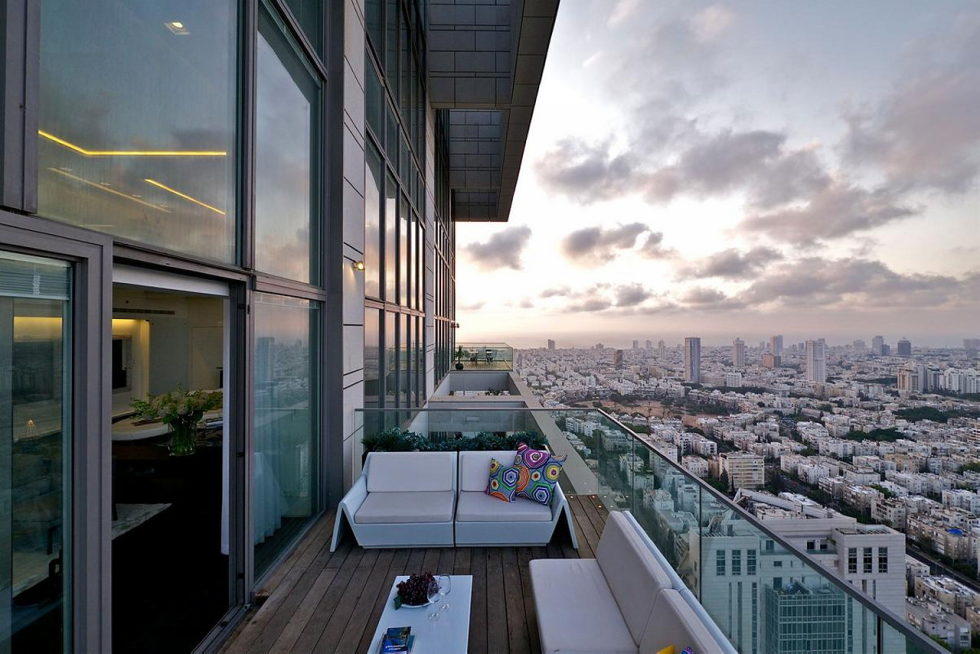 © Itay Sikolski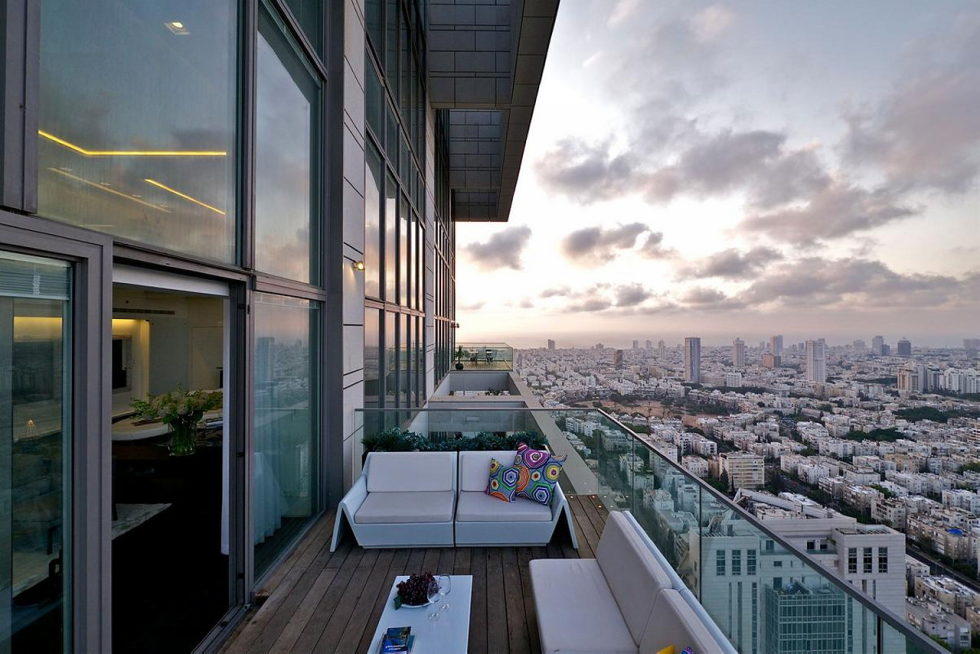 © Itay Sikolski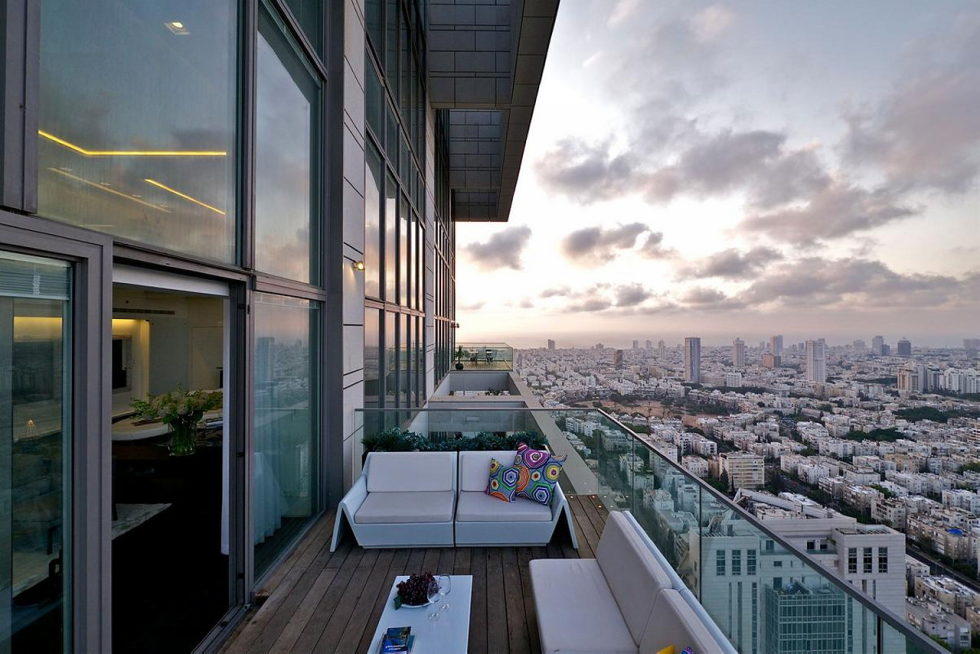 © Itay Sikolski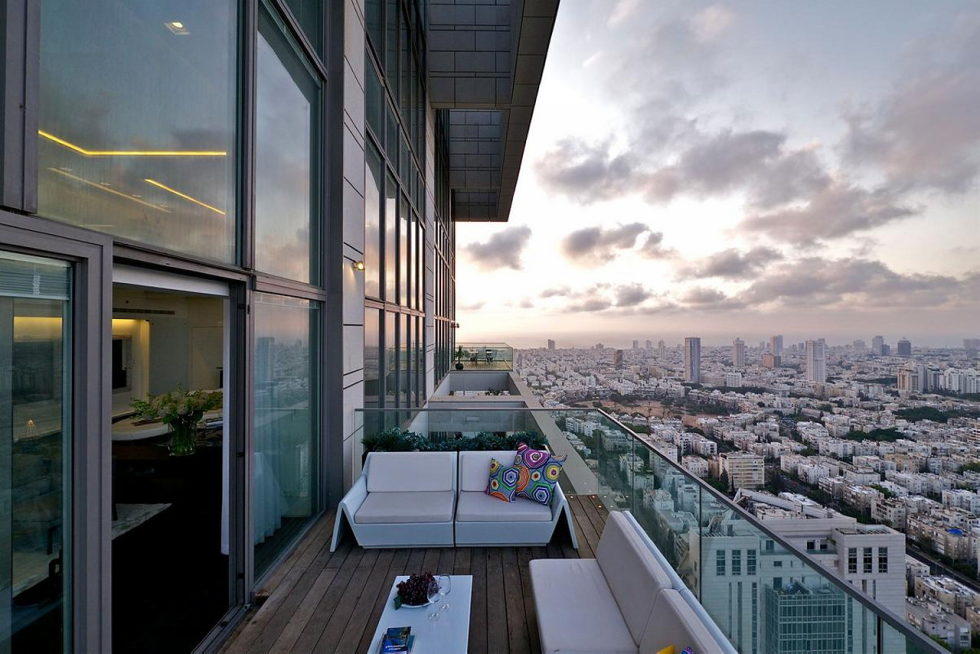 © Itay Sikolski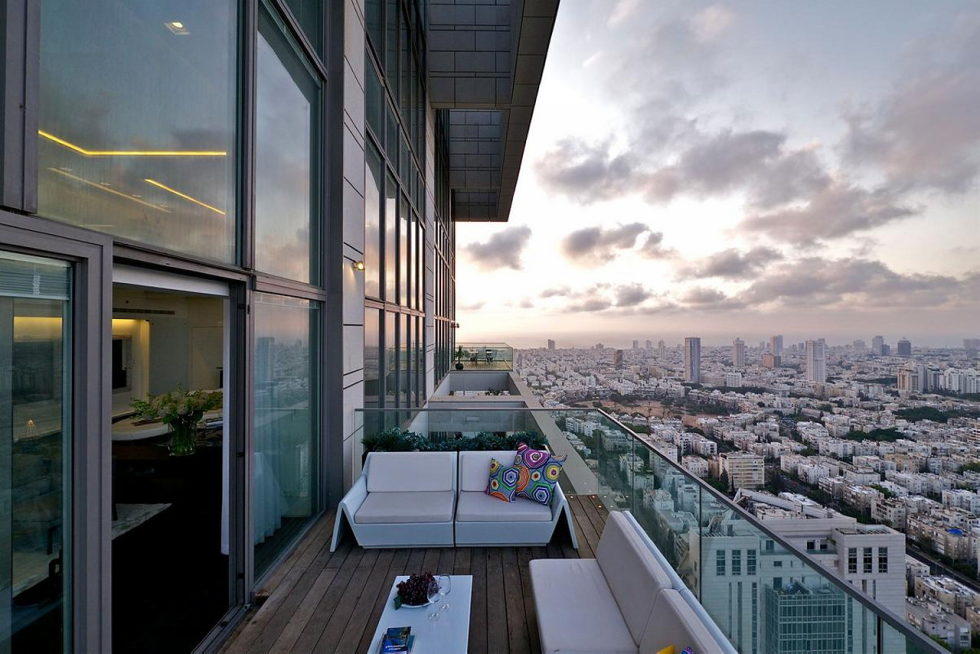 © Itay Sikolski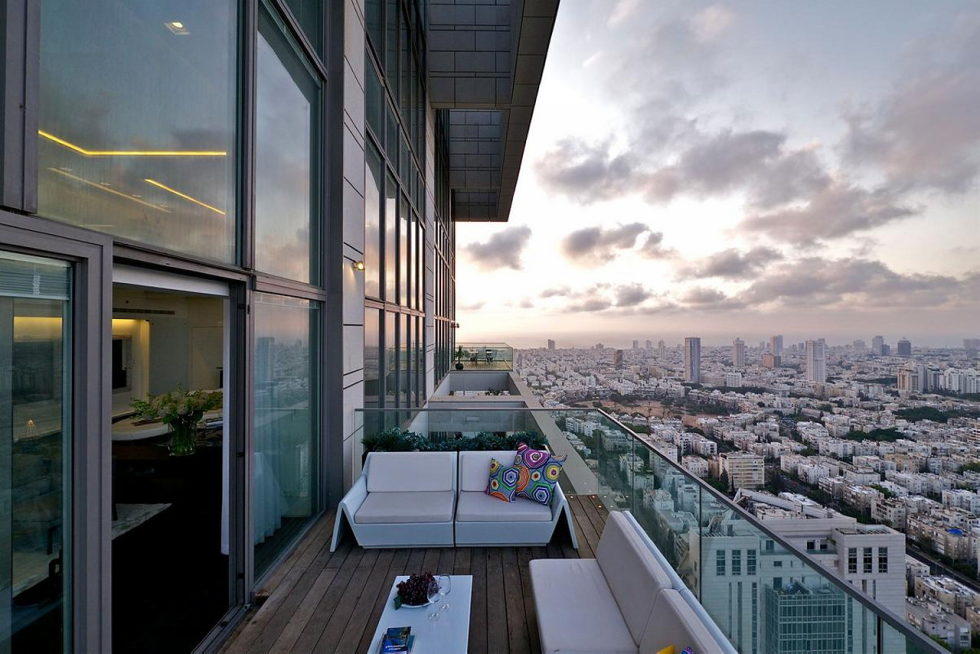 © Itay Sikolski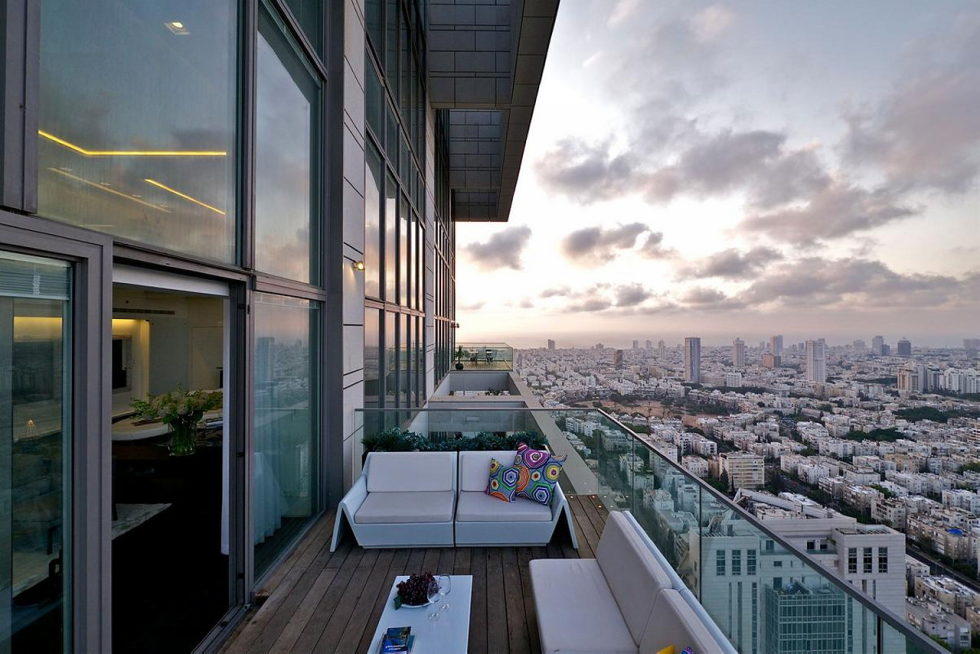 © Itay Sikolski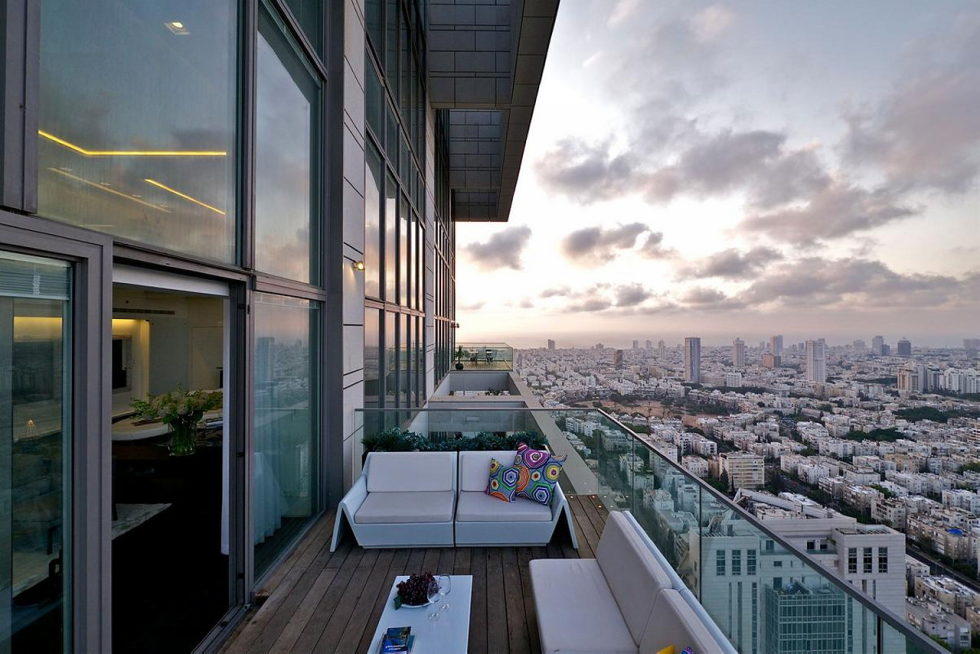 © Itay Sikolski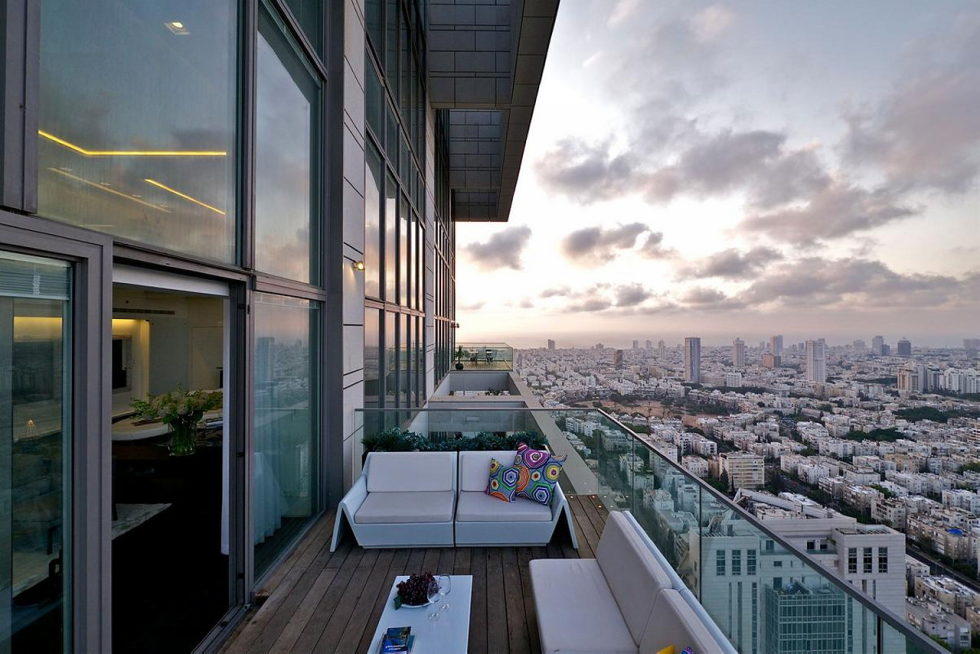 © Itay Sikolski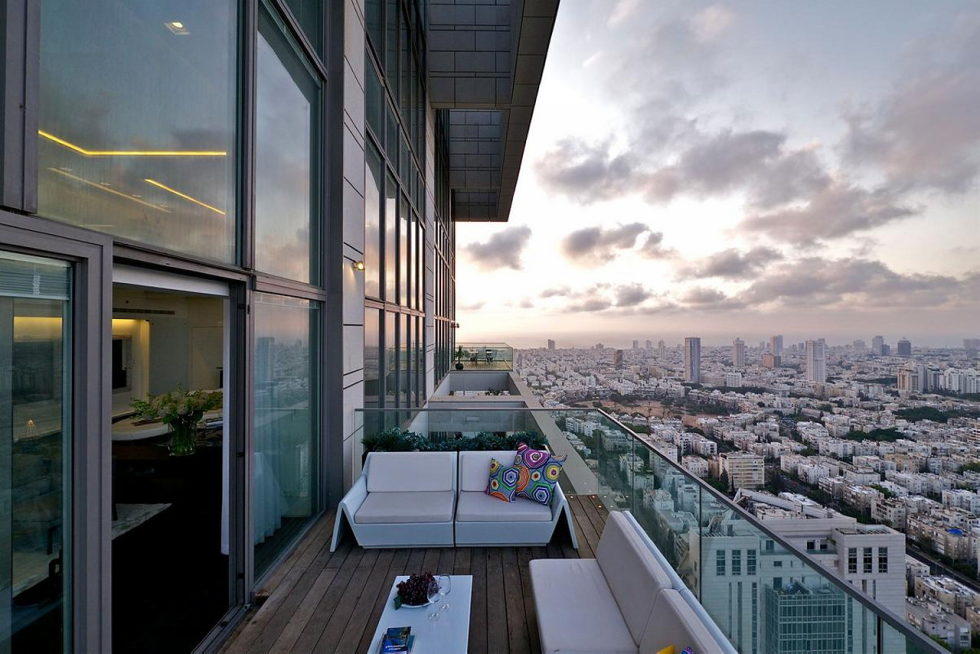 © Itay Sikolski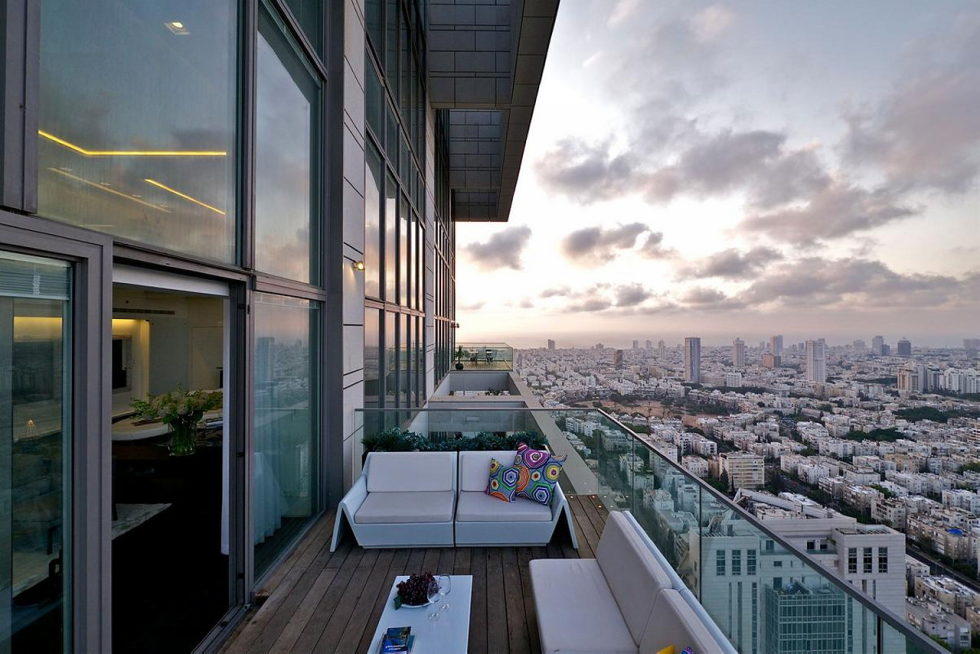 © Itay Sikolski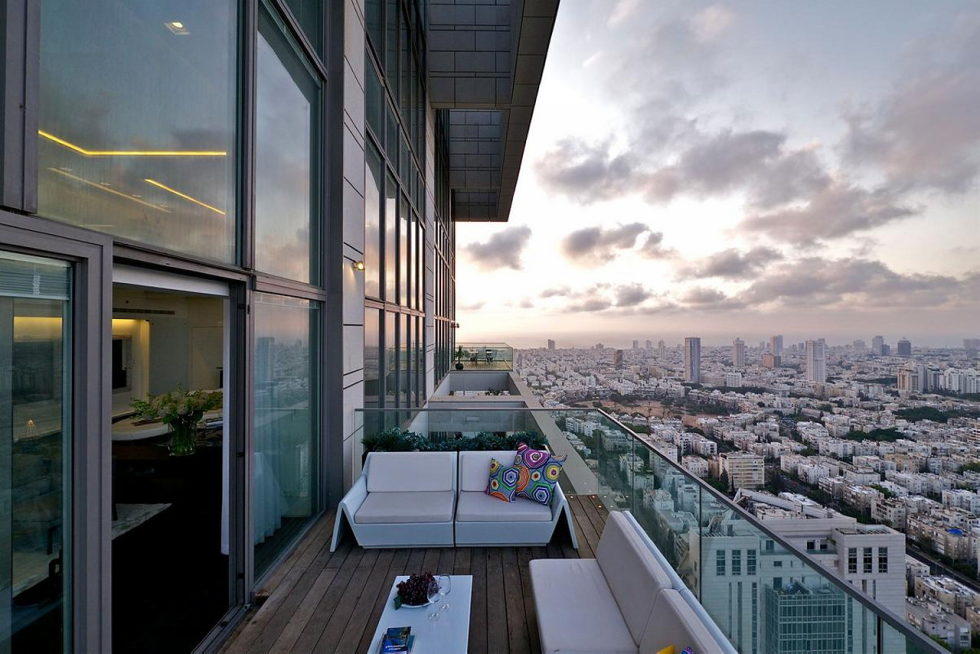 © Itay Sikolski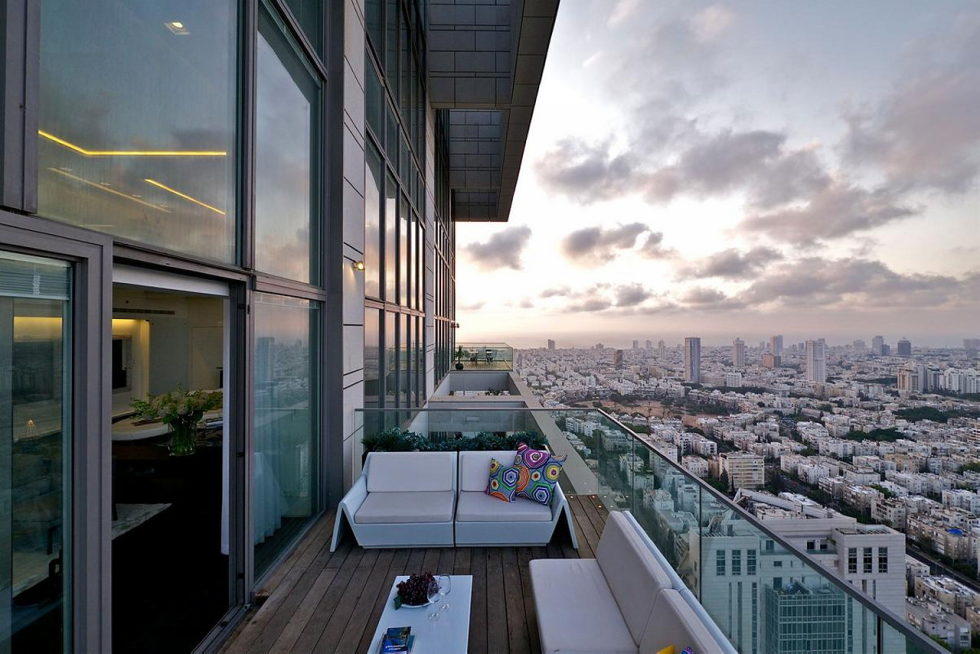 © Itay Sikolski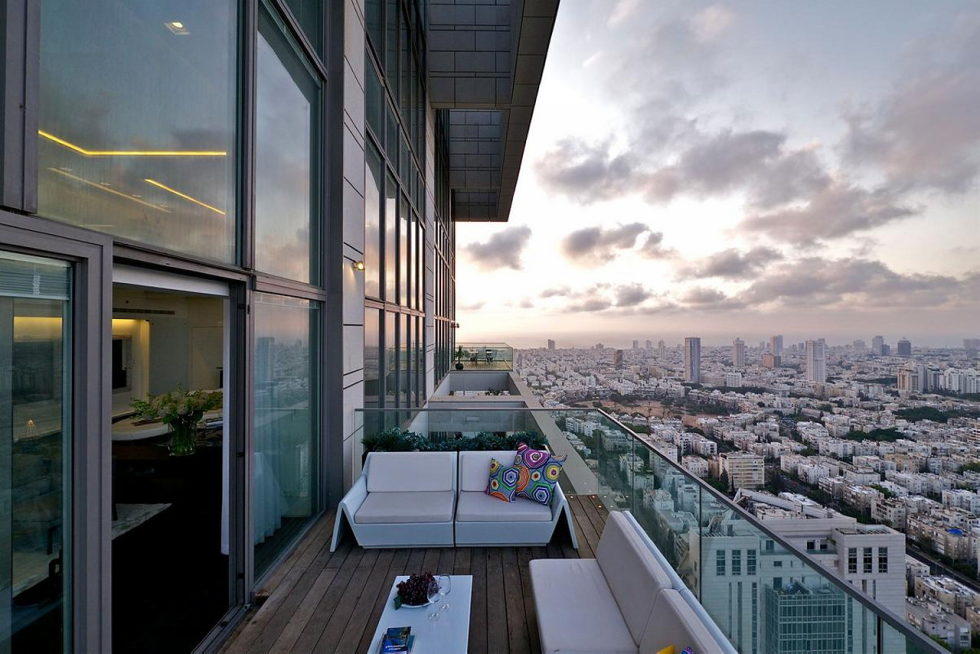 © Itay Sikolski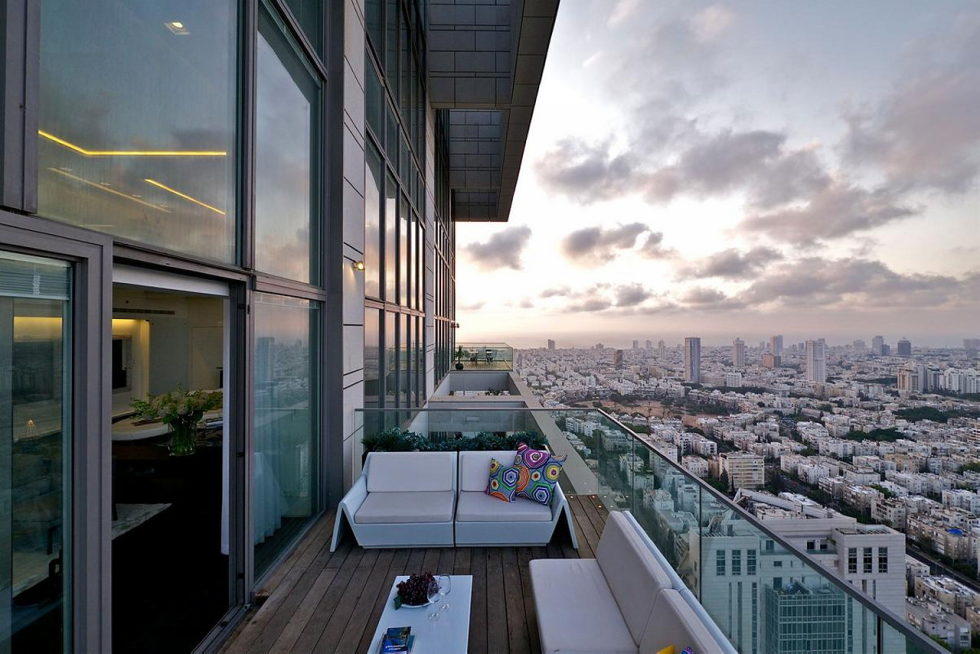 © Itay Sikolski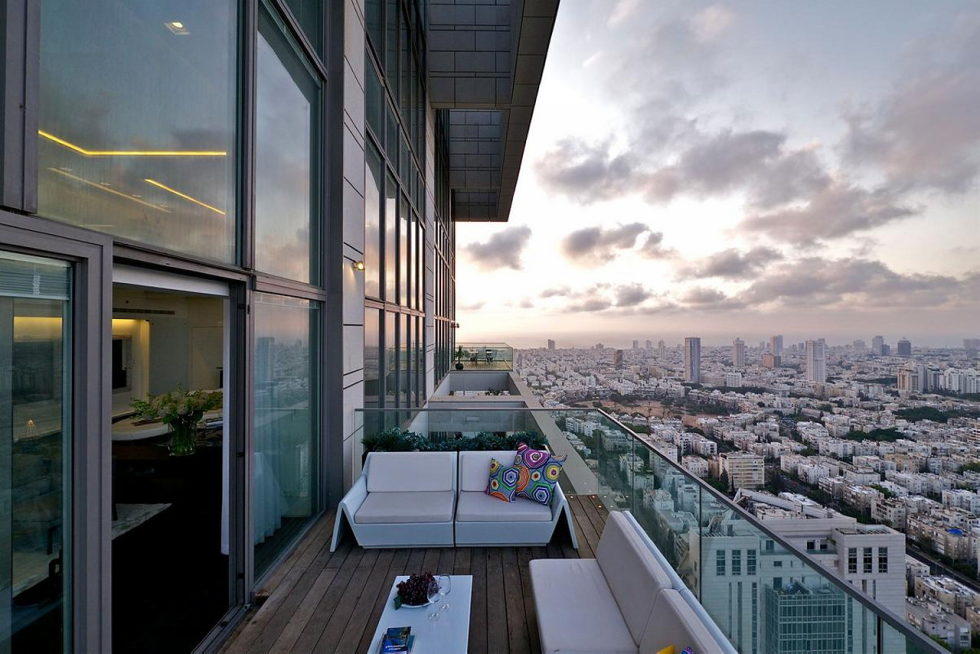 © Itay Sikolski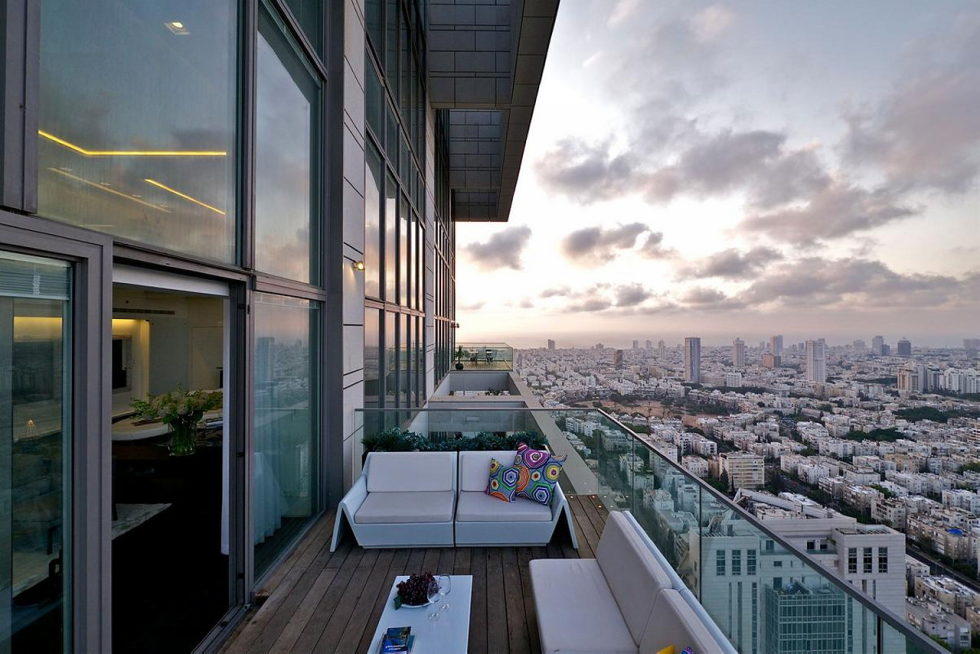 © Itay Sikolski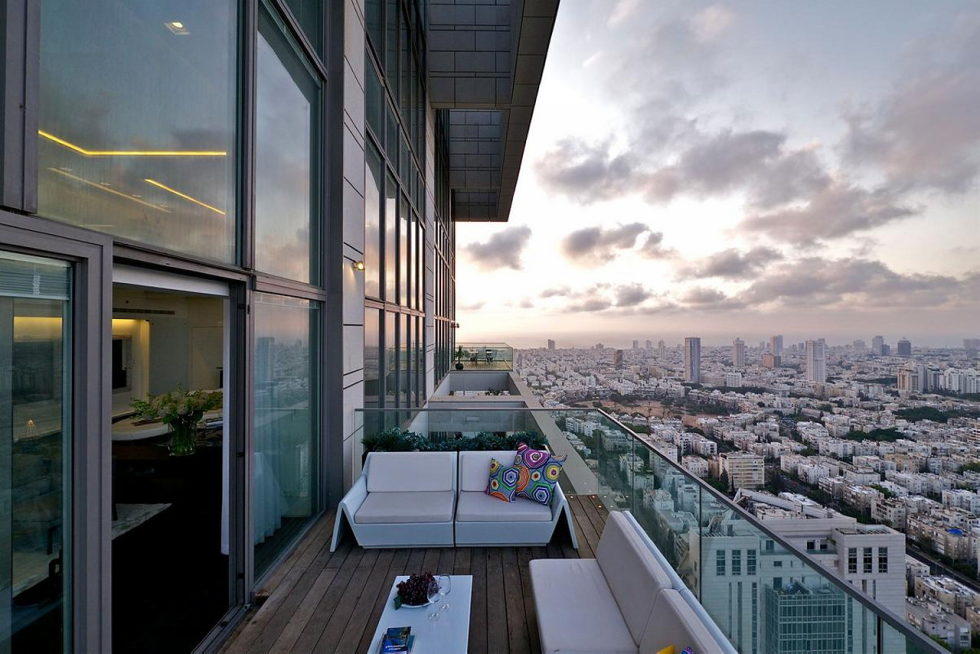 © Itay Sikolski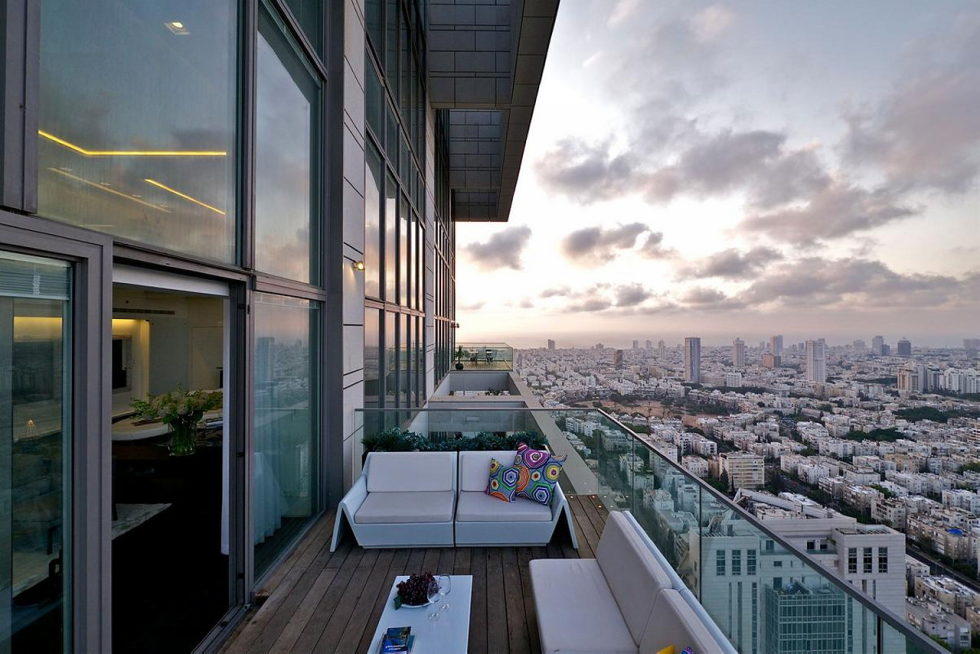 © Itay Sikolski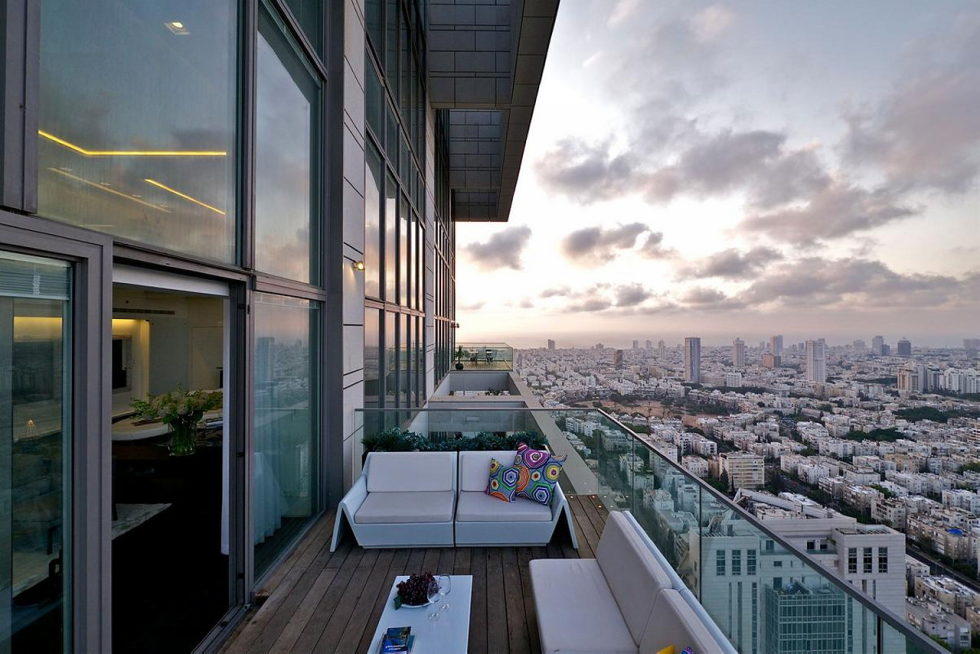 © Itay Sikolski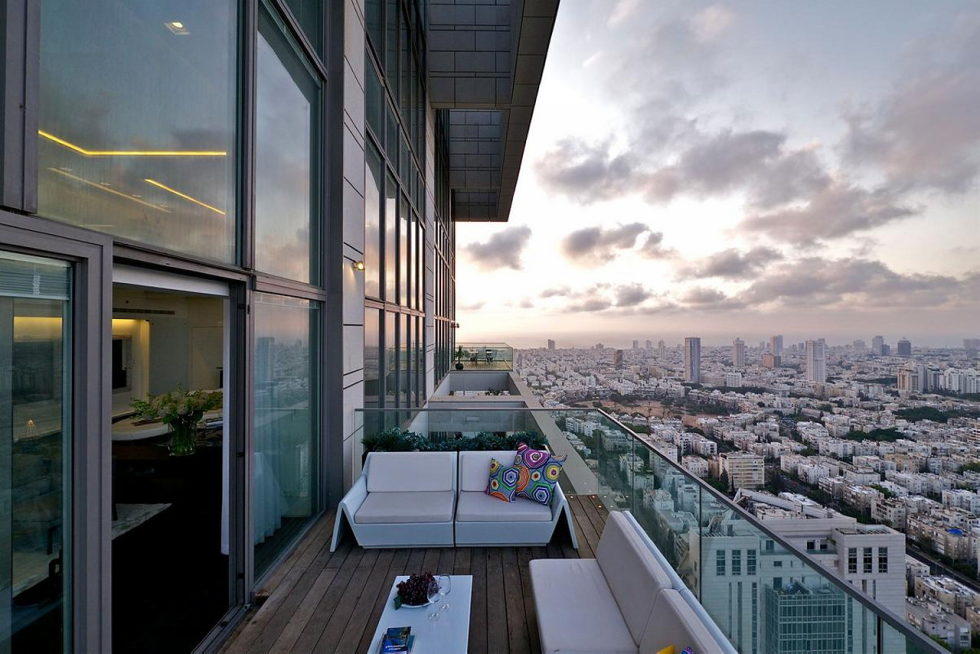 © Itay Sikolski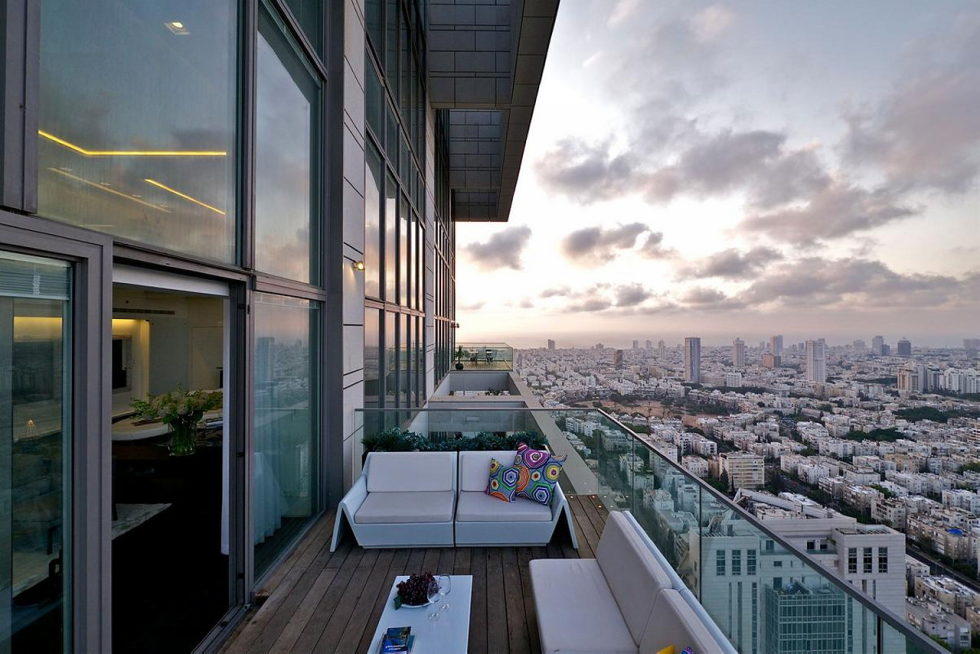 © Itay Sikolski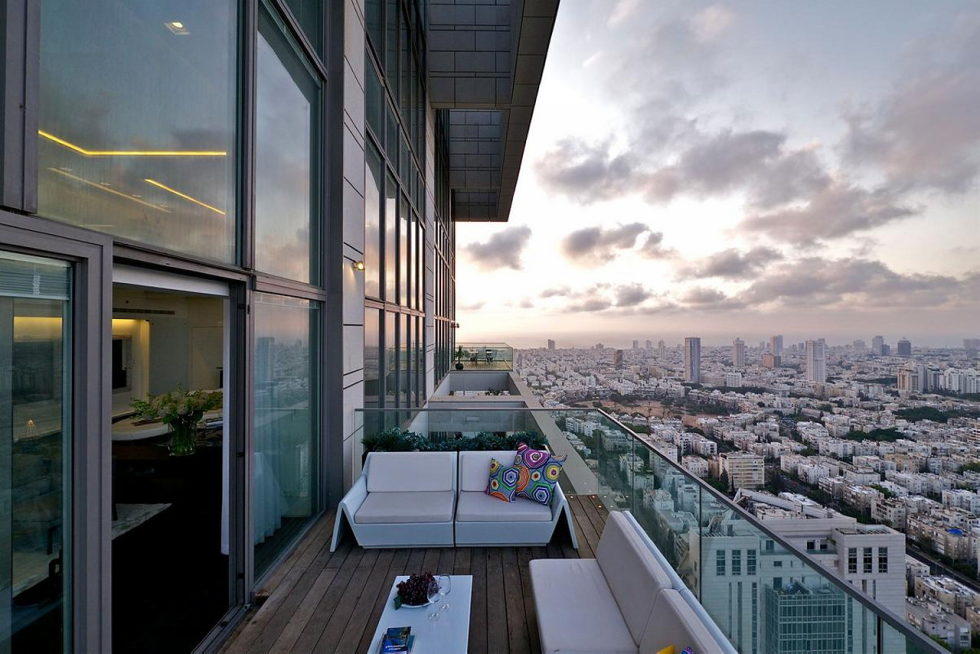 © Itay Sikolski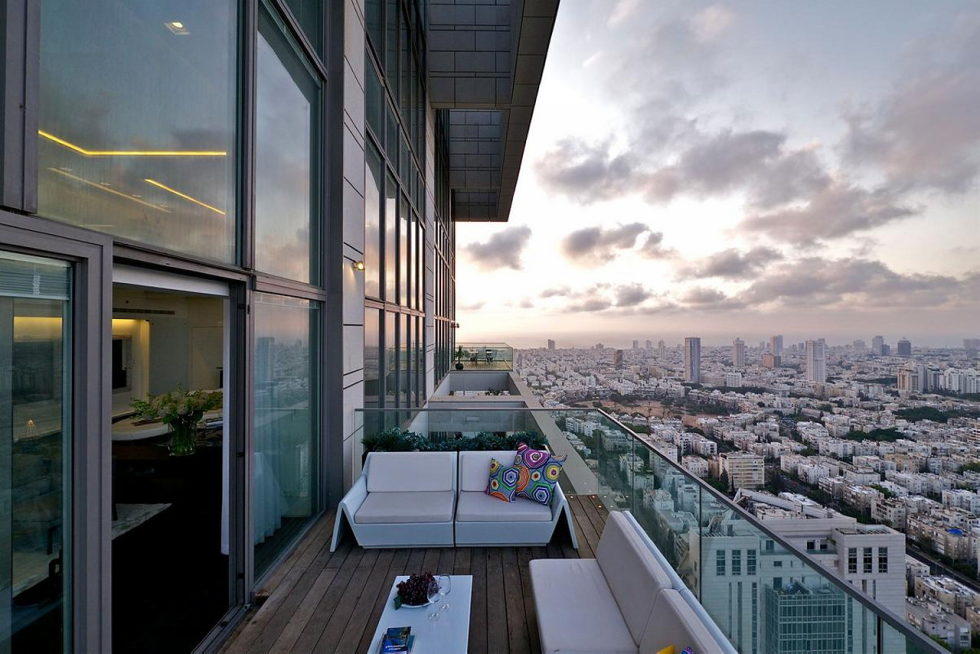 © Itay Sikolski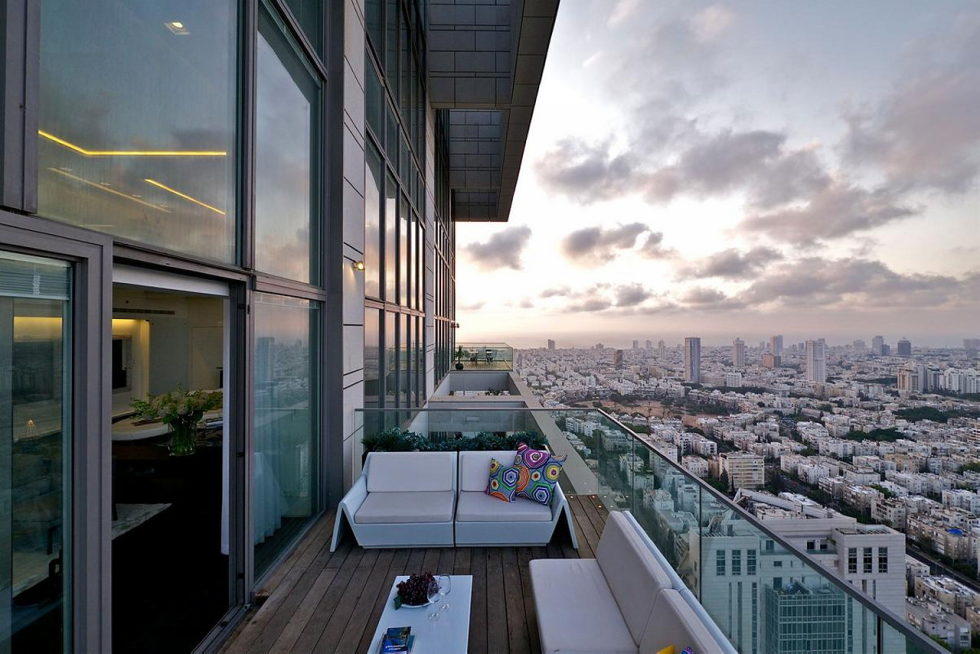 © Itay Sikolski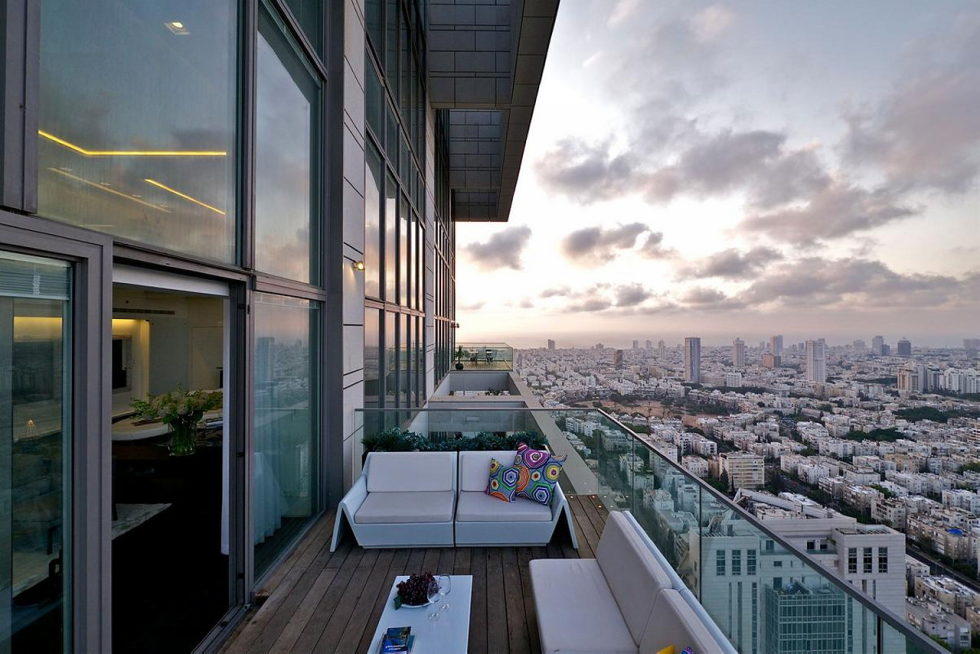 © Itay Sikolski