Oleg Kujava, the architect, has introduced the project of an apartment interior of 47,5 sq meters in Kyiv.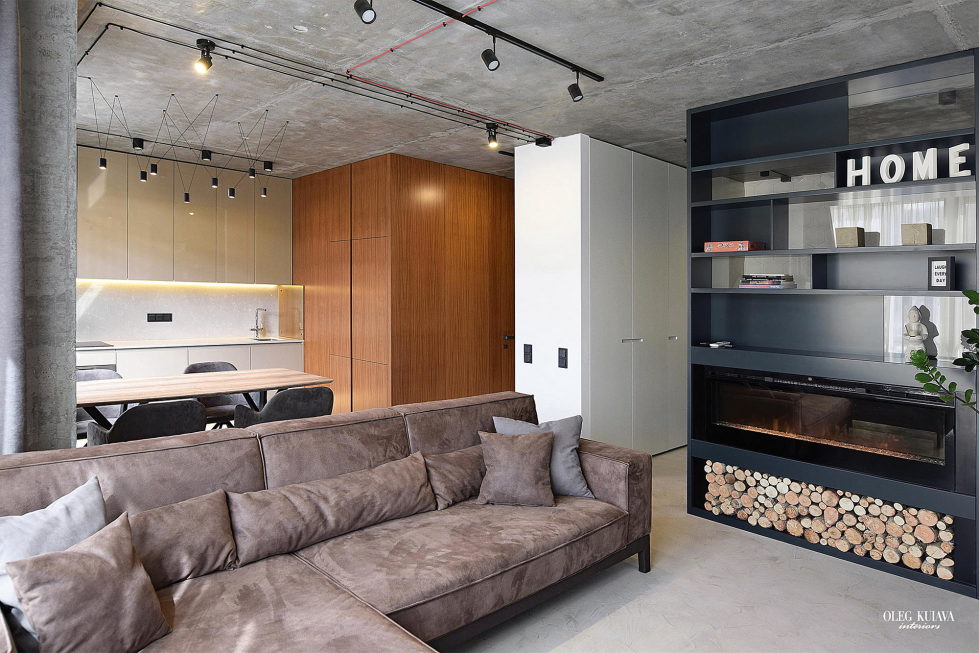 © Oleg Kuiava

The main emphasis was made on functionality. The architect managed to compactly allocate zones of kitchen, dining room, living room, as well as bedroom and bathroom, including a shower room, a sink and inbuilt washer/drier hookup in this small flat.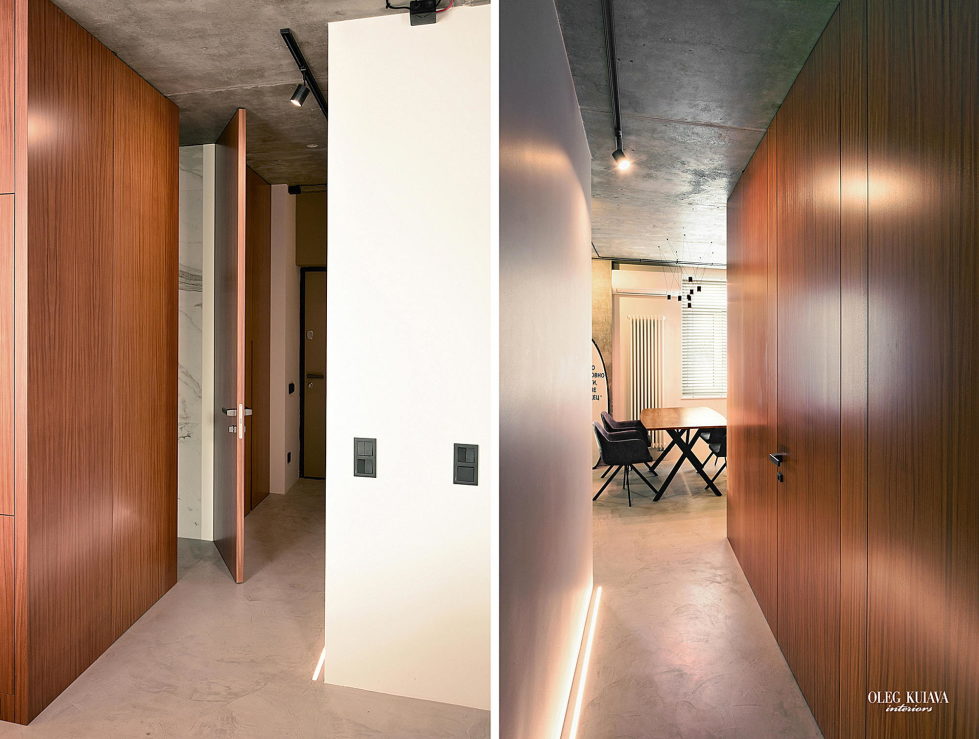 © Oleg Kuiava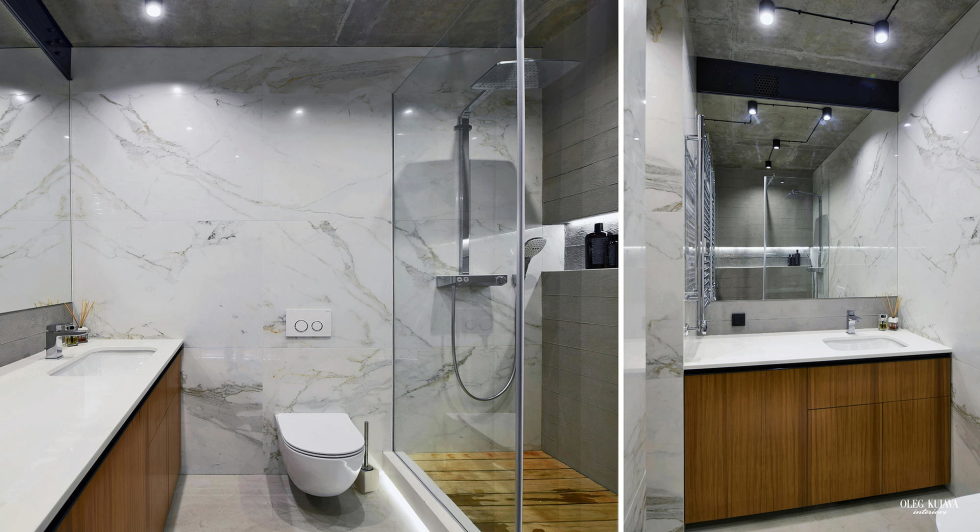 © Oleg Kuiava
The bedroom is divided from the living room by a wardrobe with inbuilt electric fire. Some sections of the wardrobe are made of glass; such approach makes the premise lighter.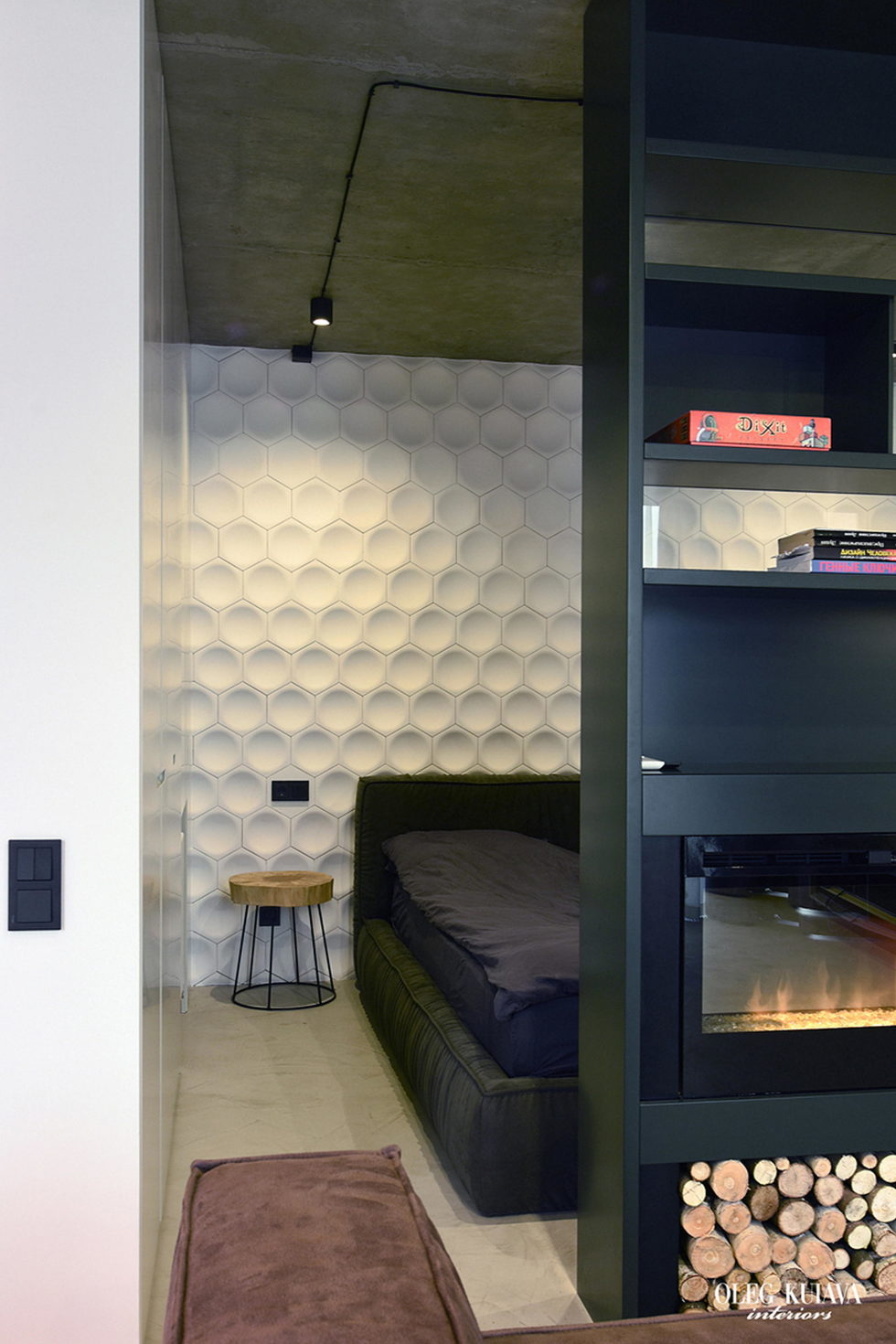 © Oleg Kuiava
Decorative gypsum panel with abstract ornament were used for the bedroom`s and living room`s décor. The floor is covered with micro cement, the nice and warm to the feel material.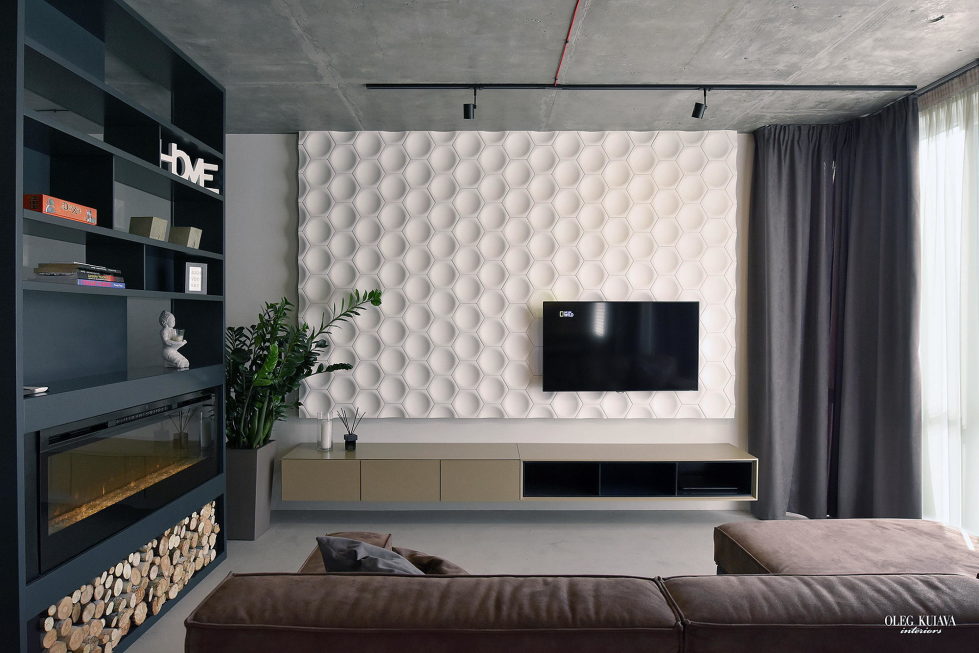 © Oleg Kuiava
The kitchen zone and corridor is covered with wooden panels, hiding inbuilt fridge, withdrawable drawers, heating boiler, water-purification system, entrance to the toilet and a wardrobe.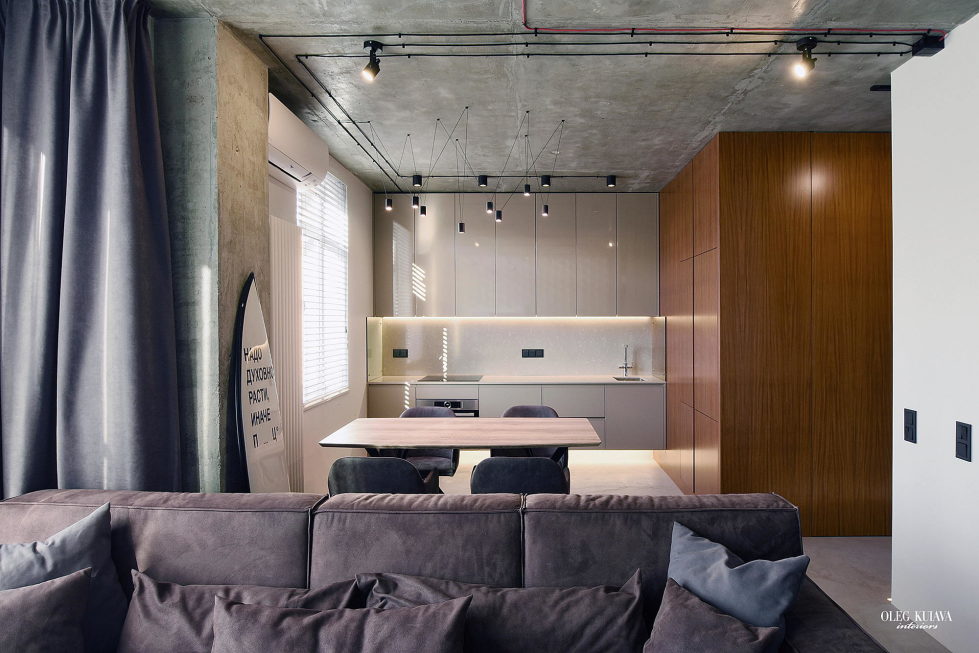 © Oleg Kuiava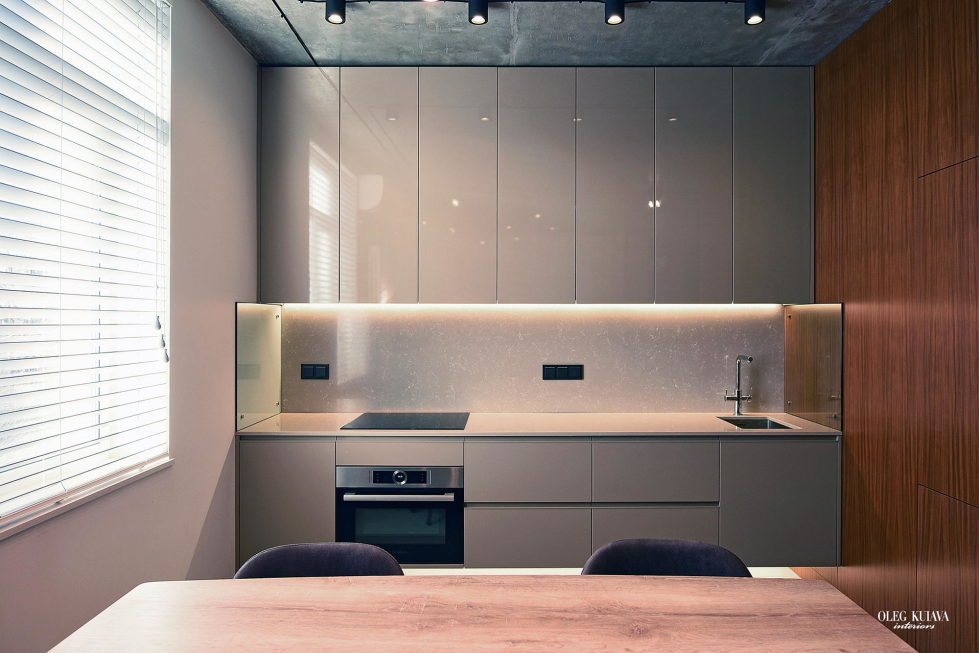 © Oleg Kuiava
As a result, despite a small square this apartment turned to be comfortable, functional and modern.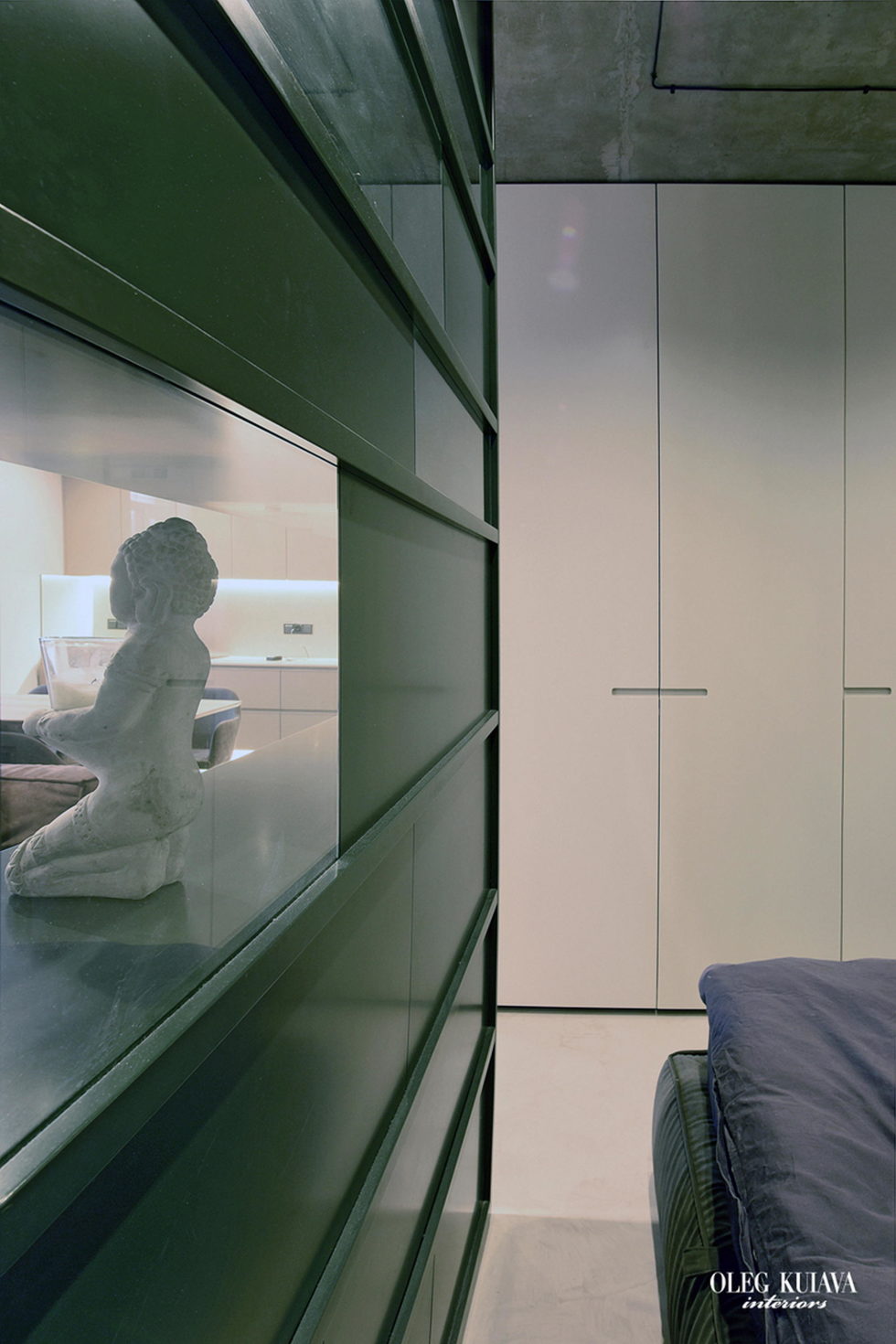 © Oleg Kuiava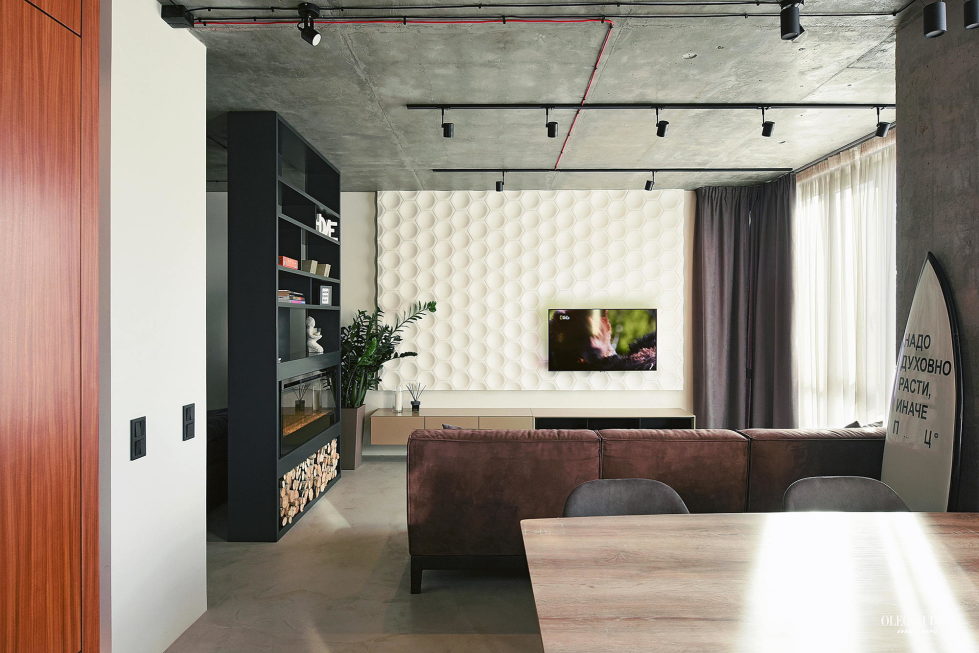 © Oleg Kuiava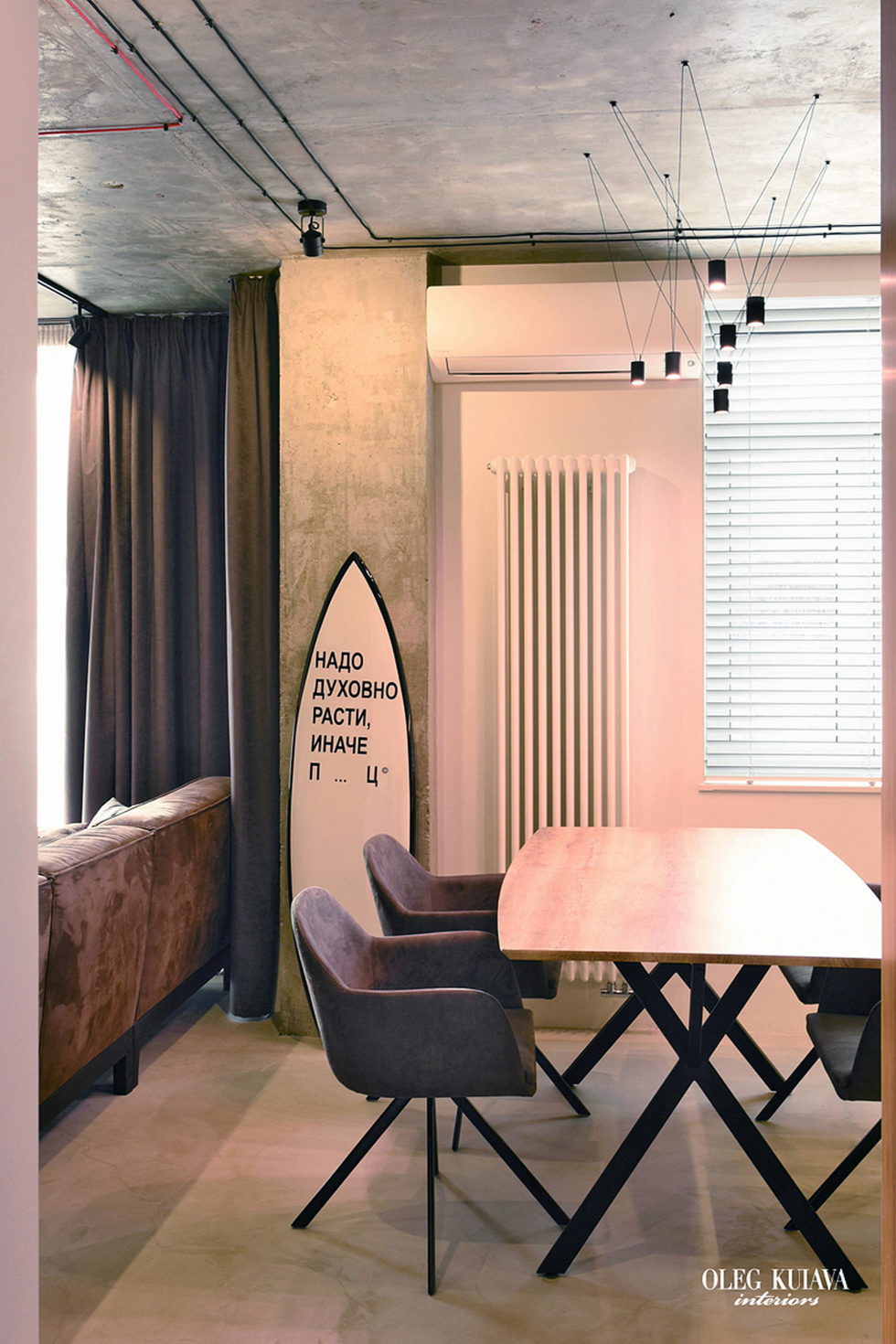 © Oleg Kuiava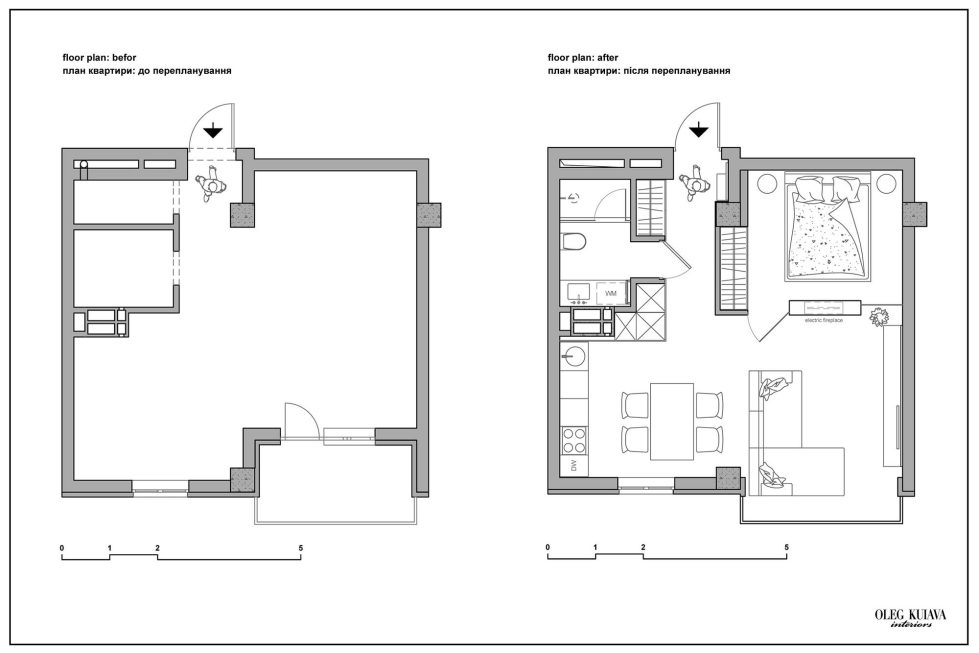 © Oleg KuiavaProject Authors: Oleg Kuiava / Photos courtesy of Oleg Kuiava