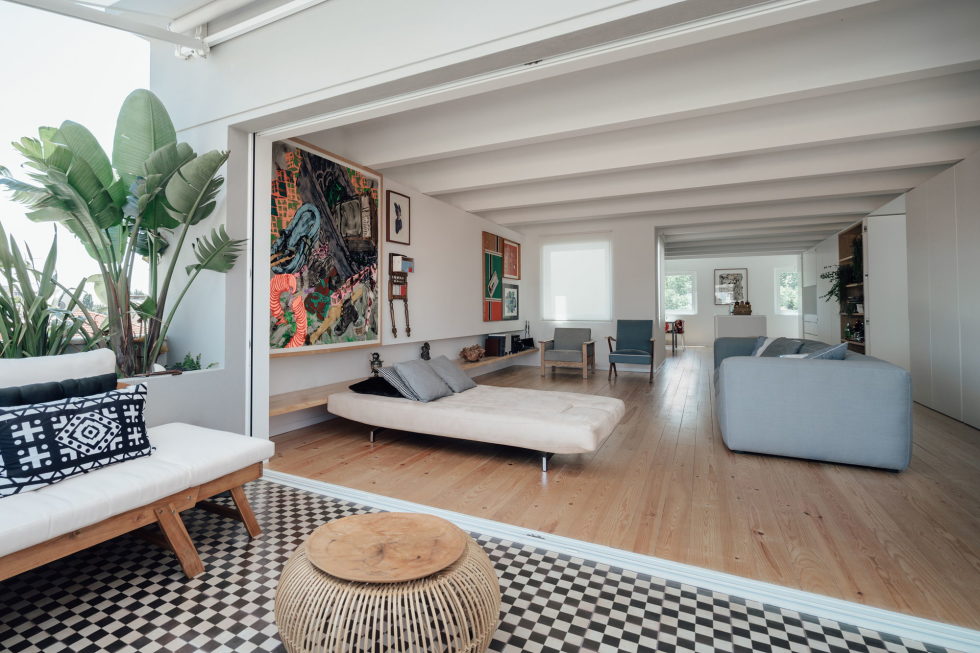 © Richard John Seymour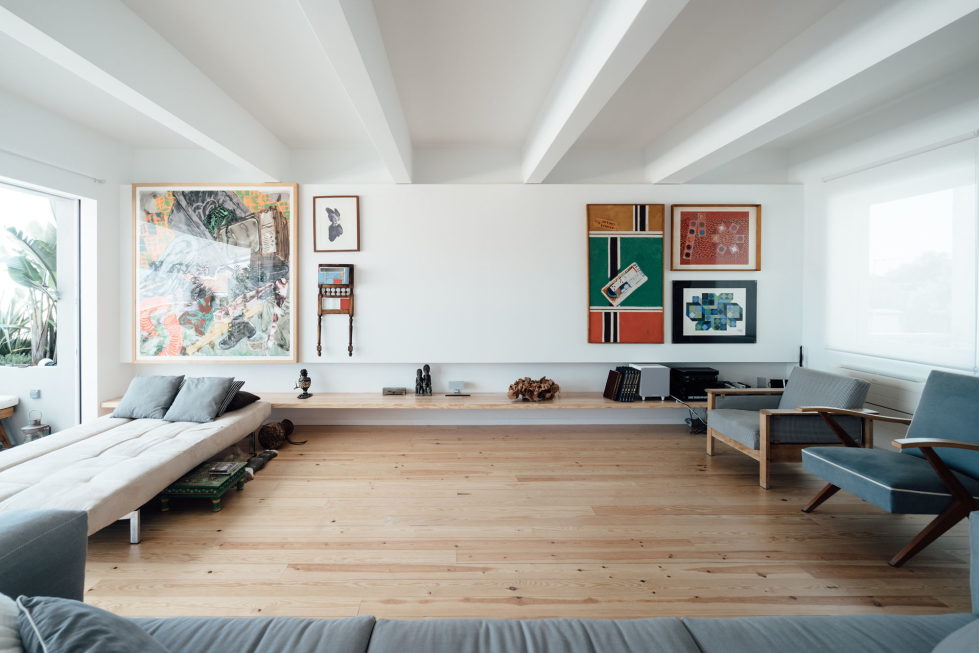 © Richard John Seymour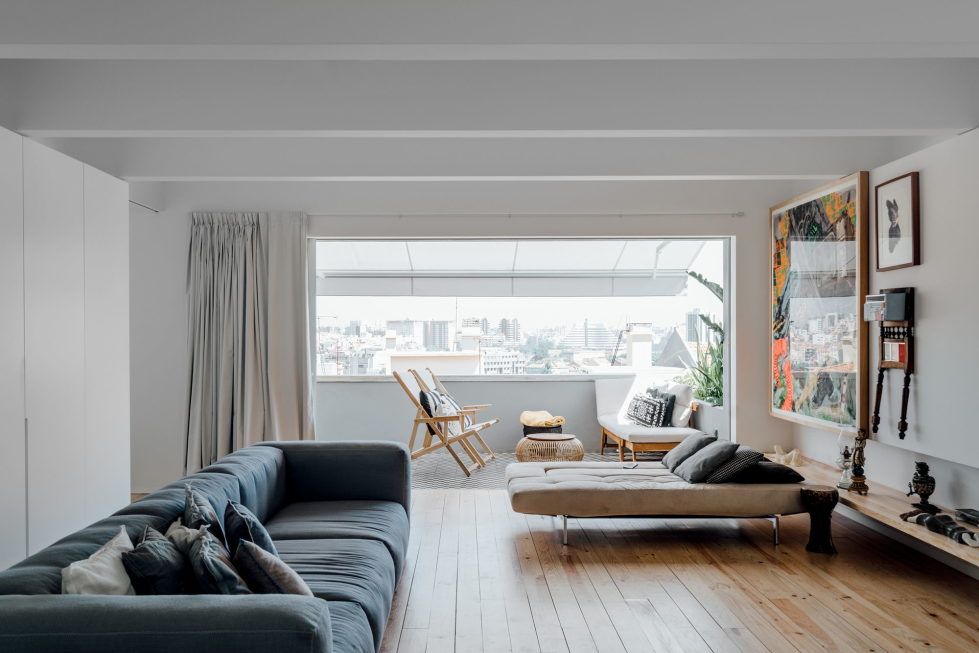 © Richard John Seymour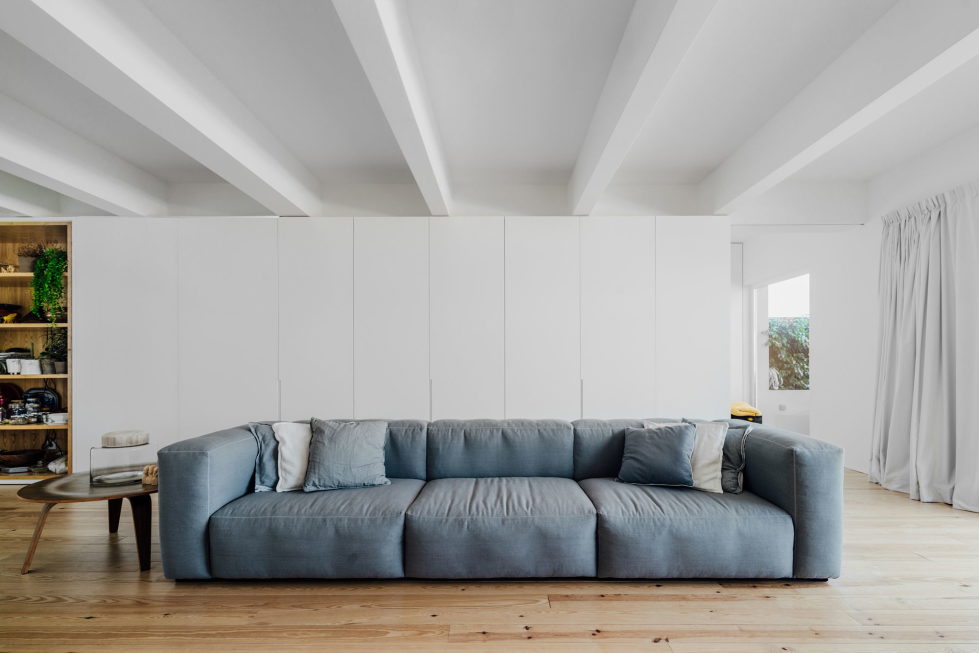 © Richard John Seymour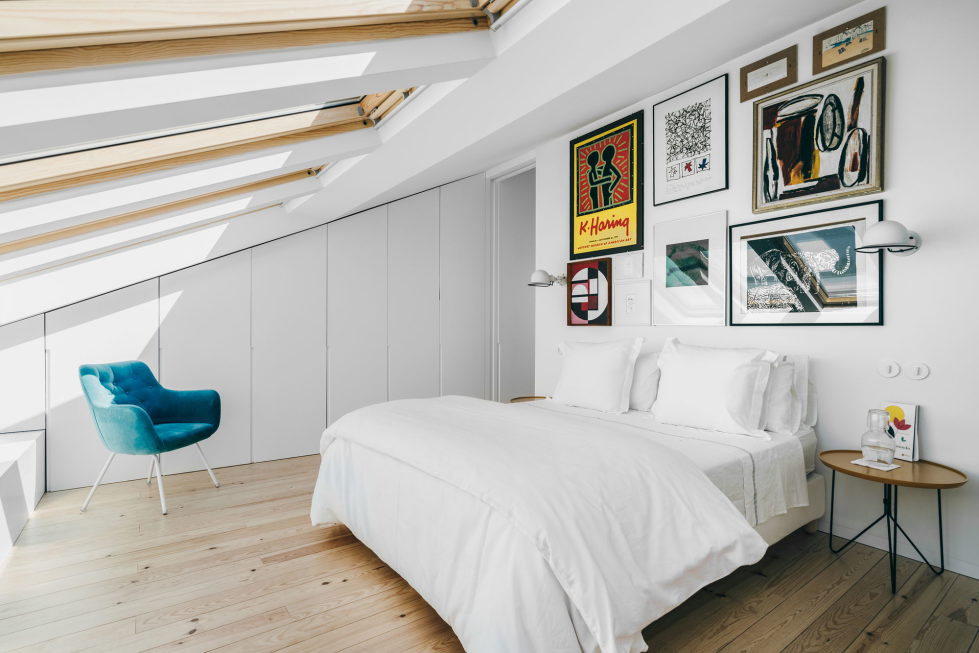 © Richard John Seymour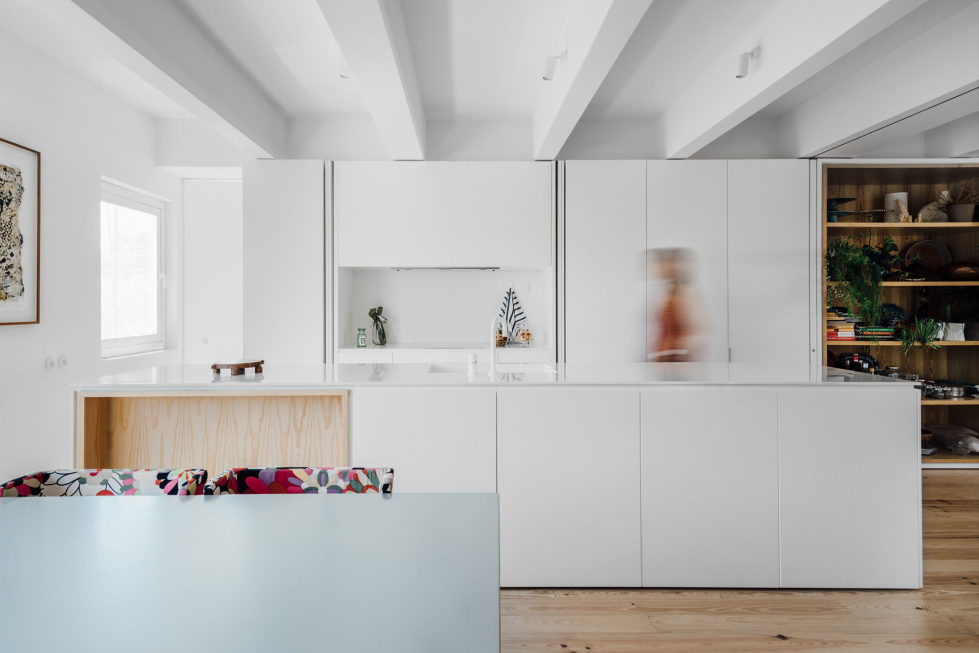 © Richard John Seymour
© Richard John Seymour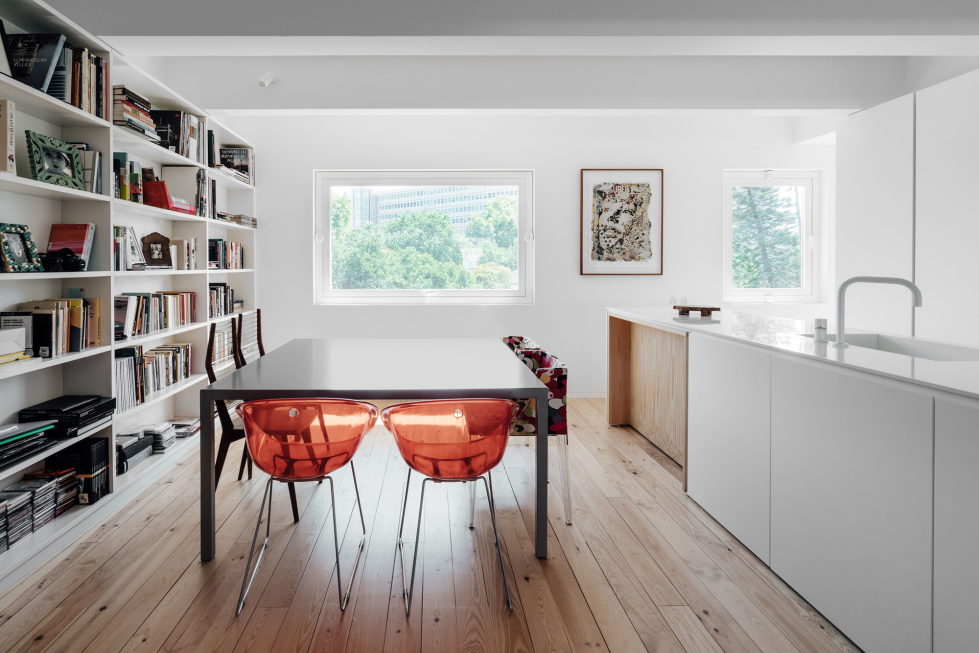 © Richard John Seymour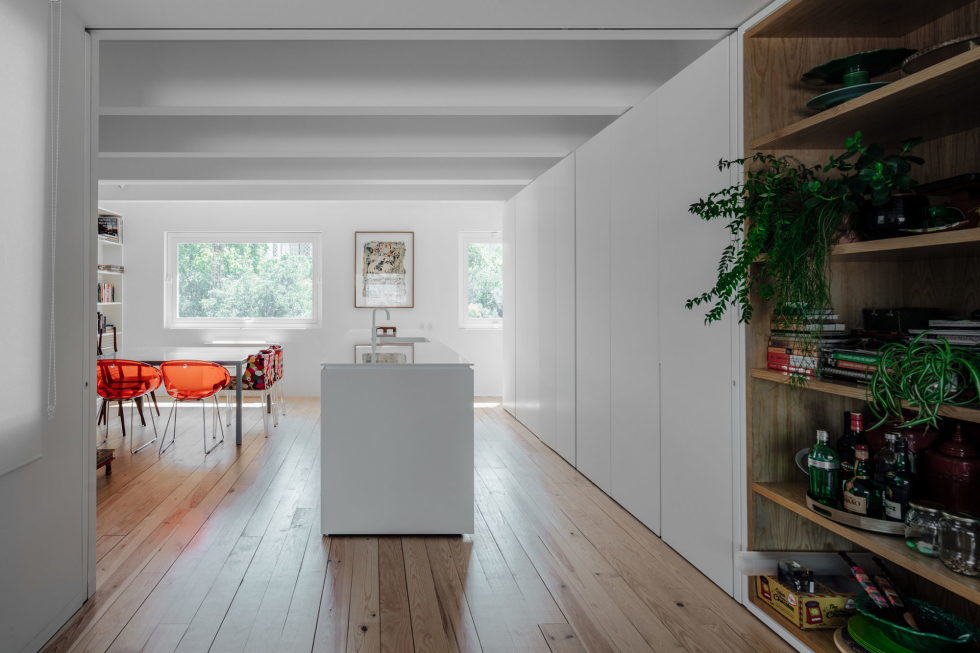 © Richard John Seymour
© Richard John Seymour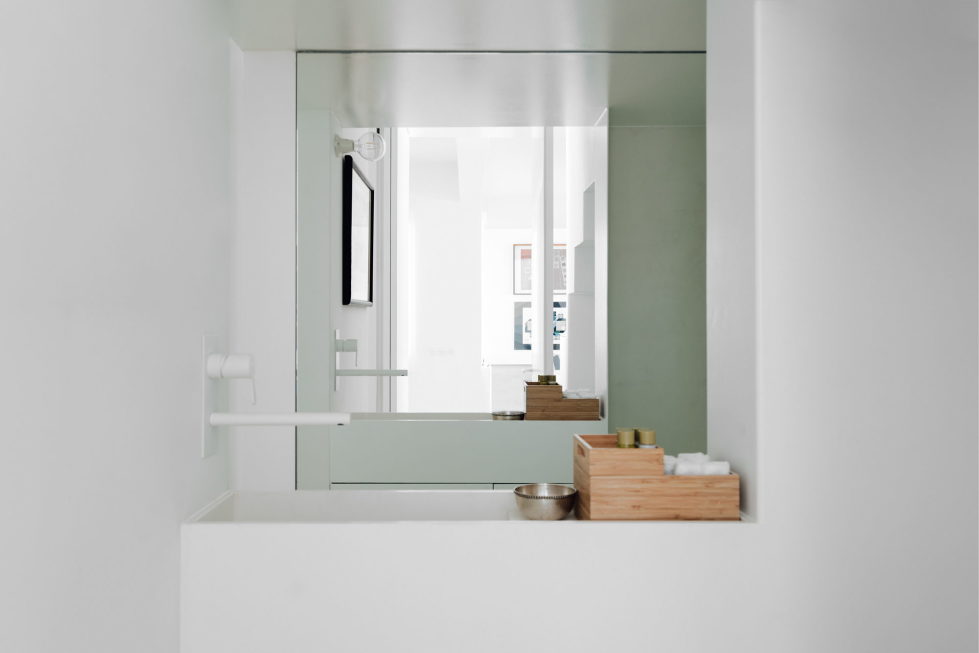 © Richard John Seymour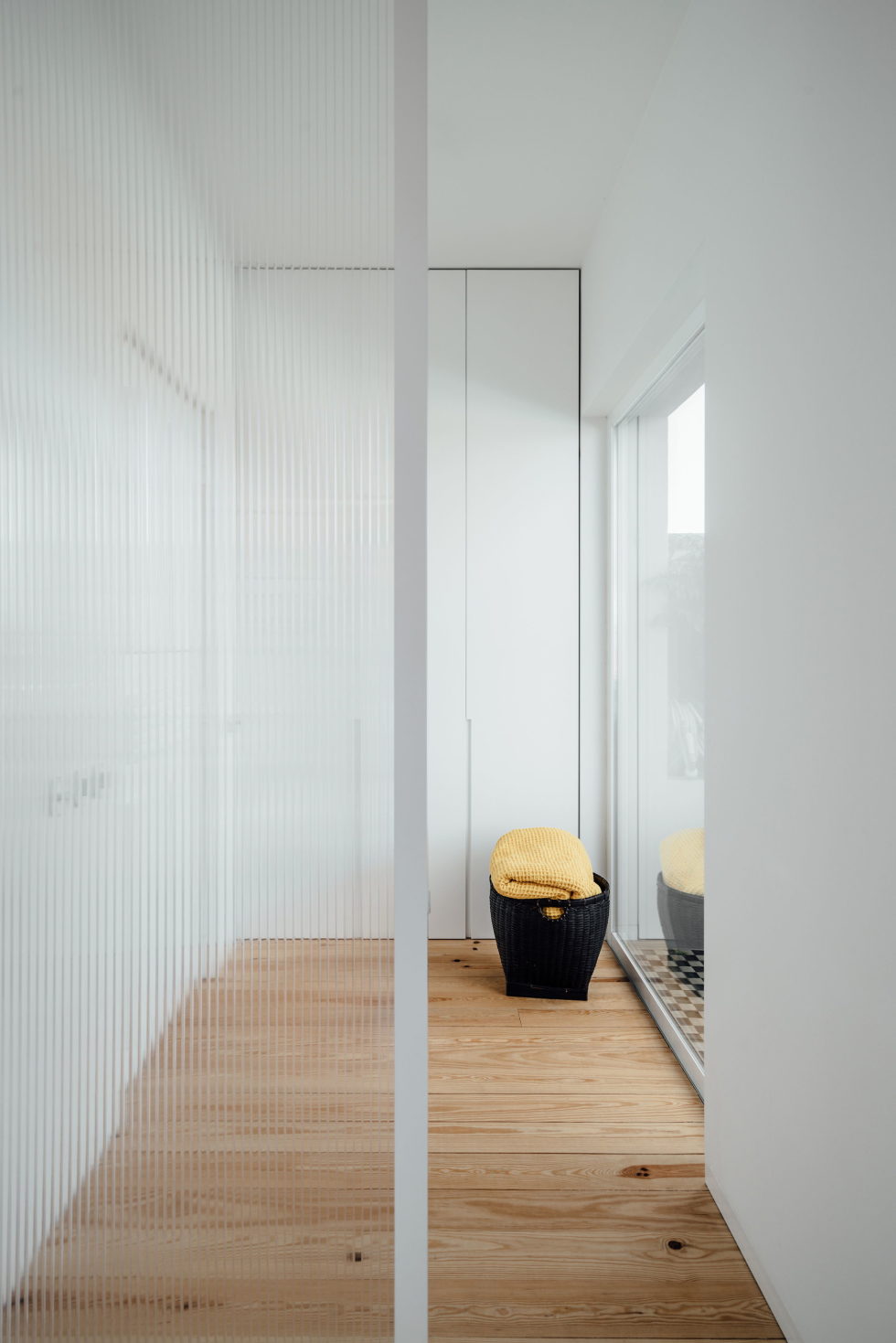 © Richard John Seymour
© Richard John Seymour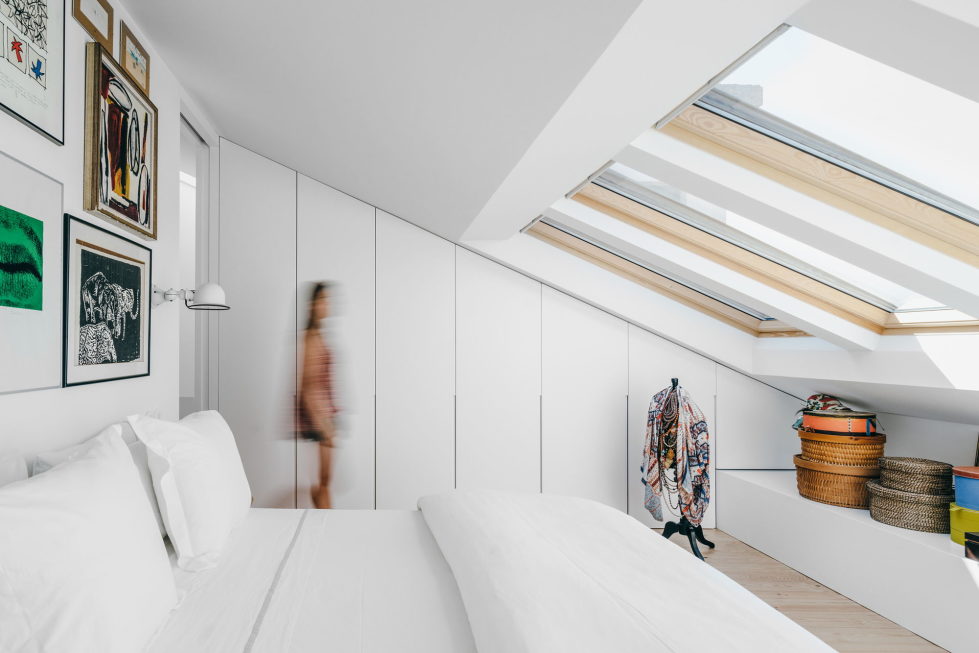 © Richard John Seymour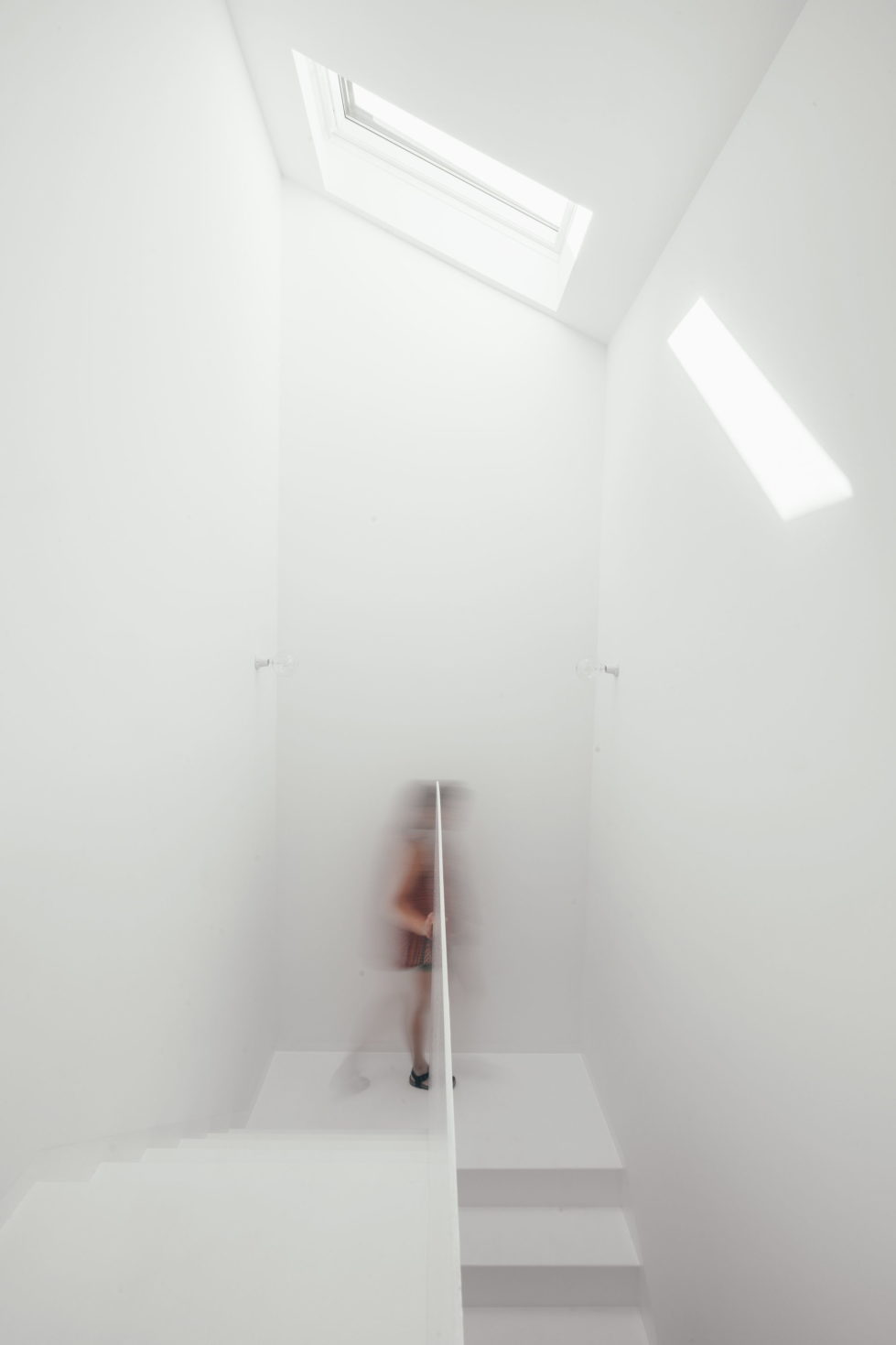 © Richard John Seymour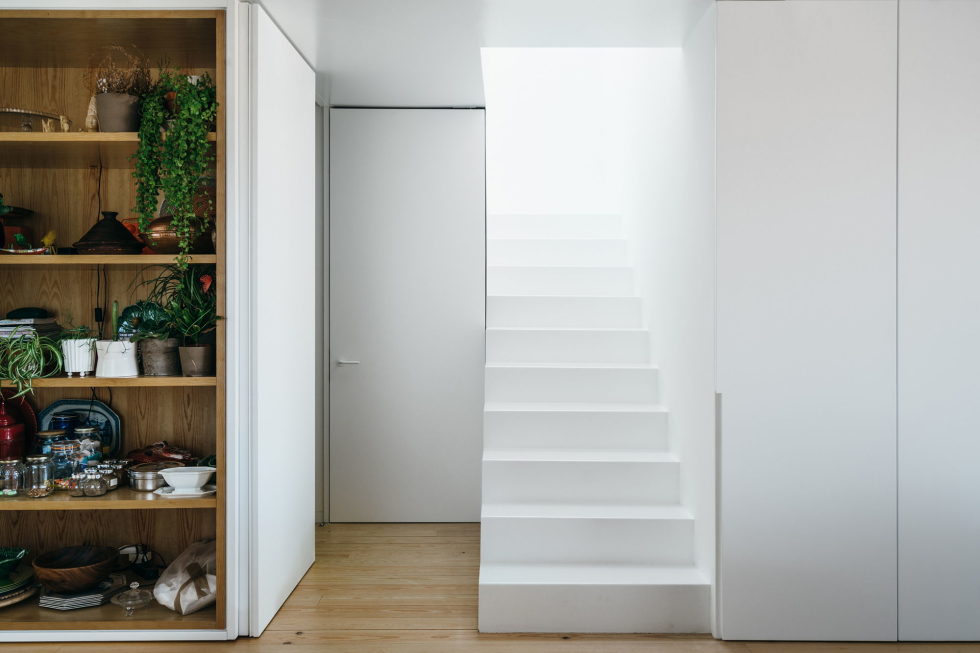 © Richard John Seymour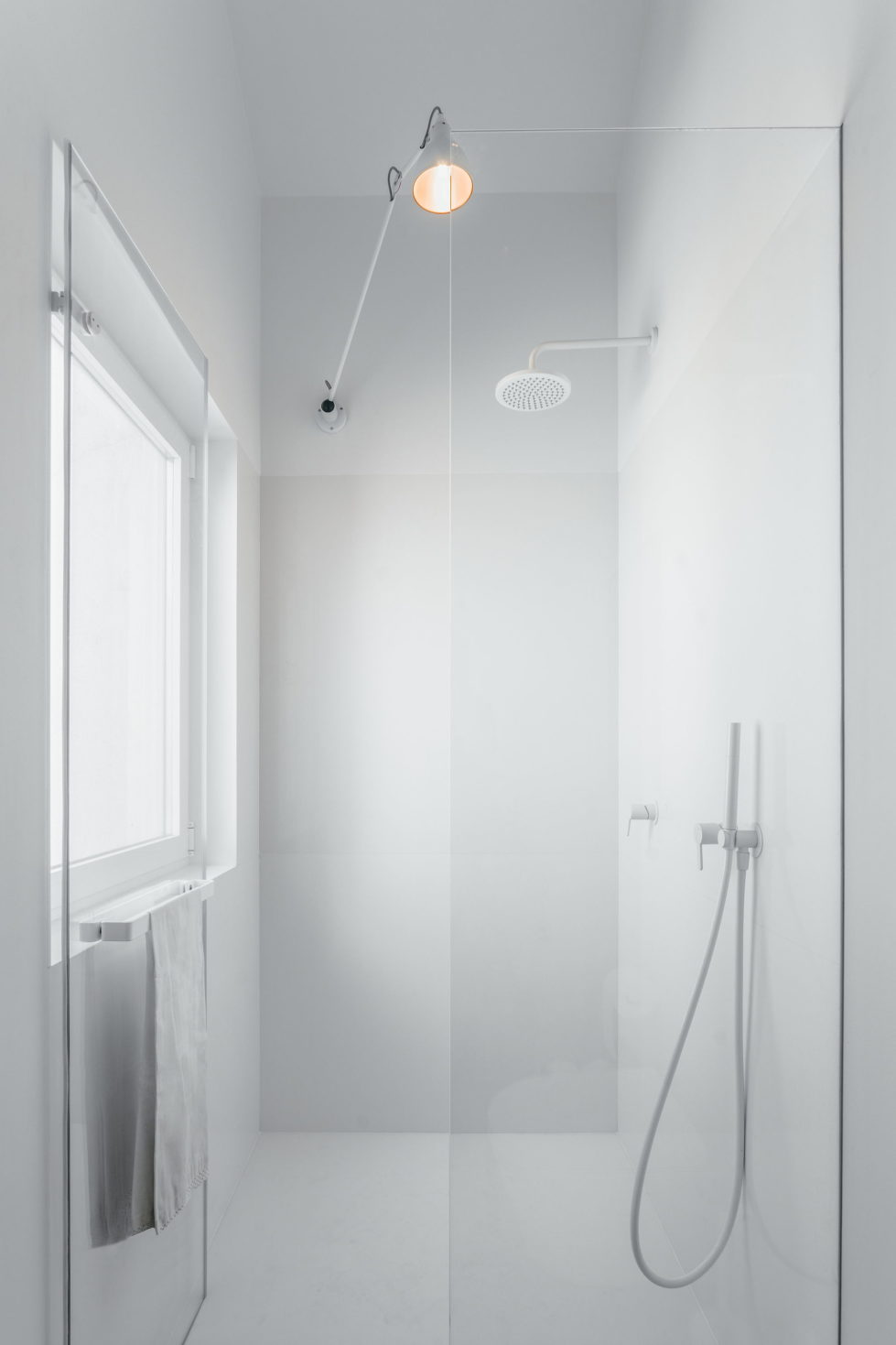 © Richard John Seymour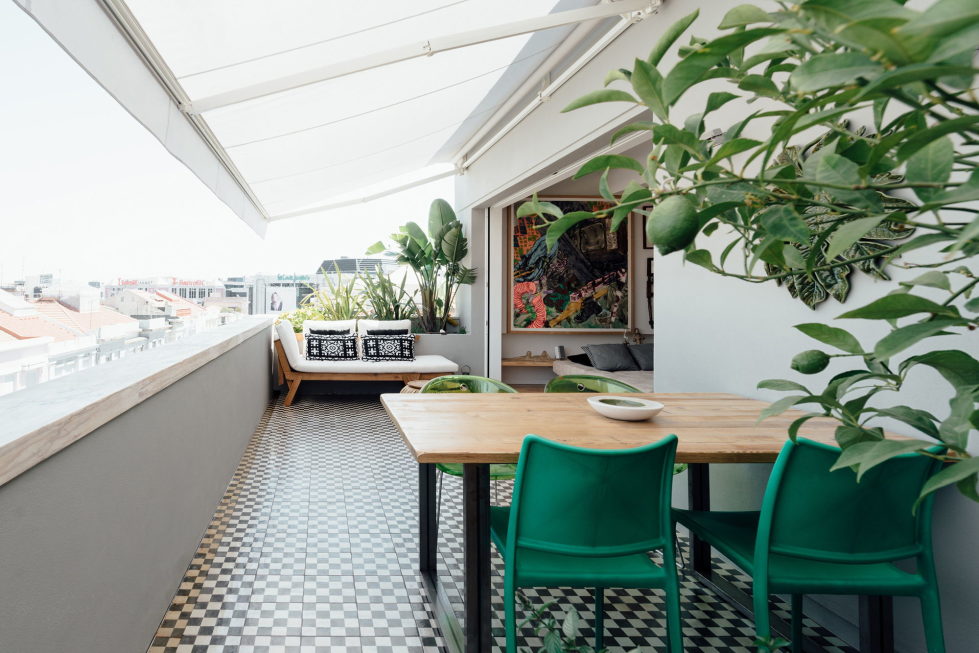 © Richard John Seymour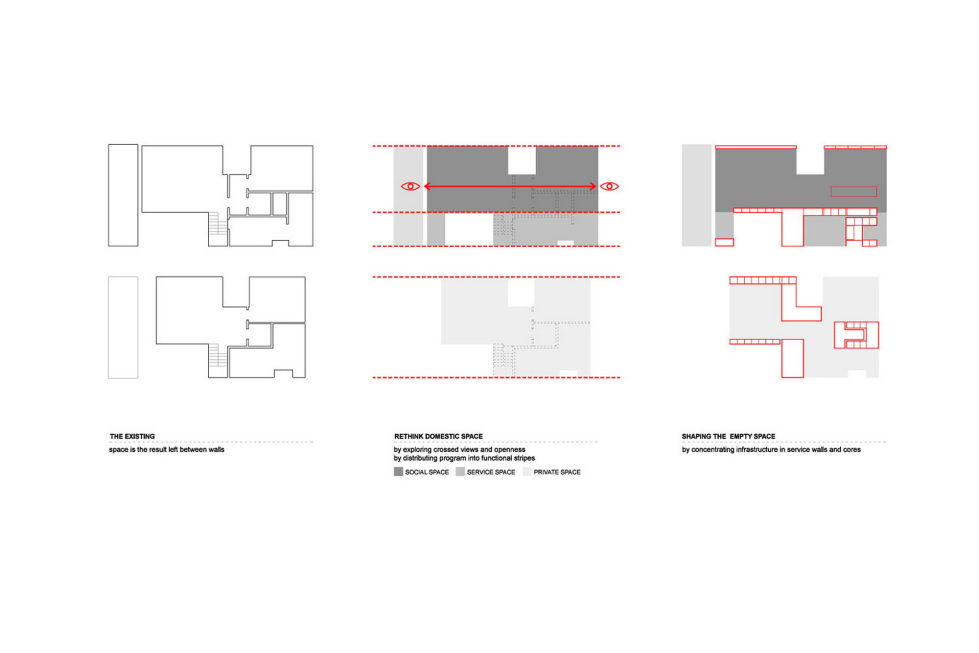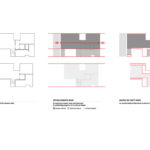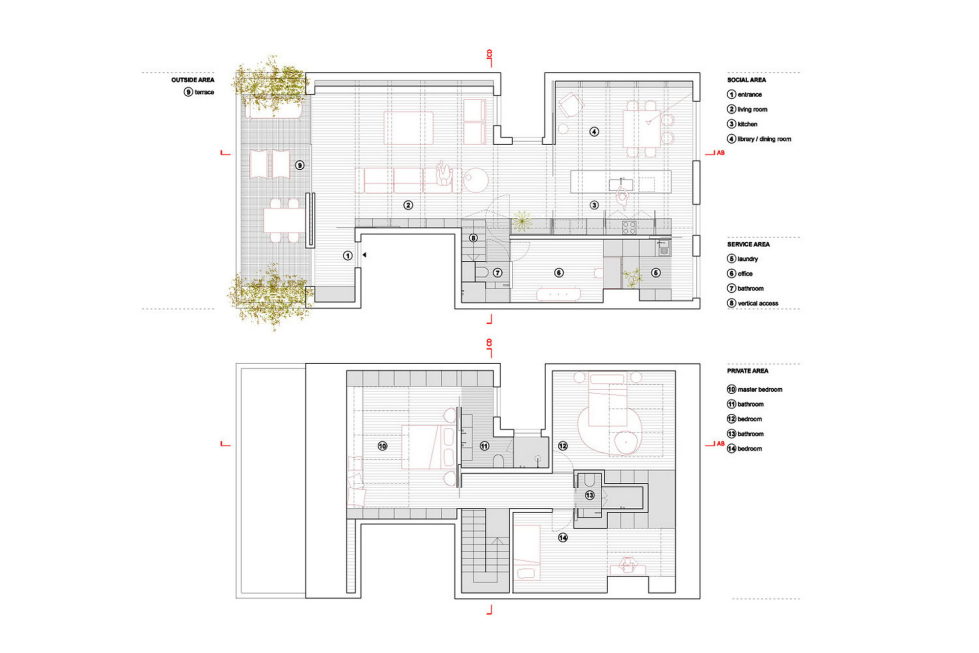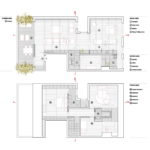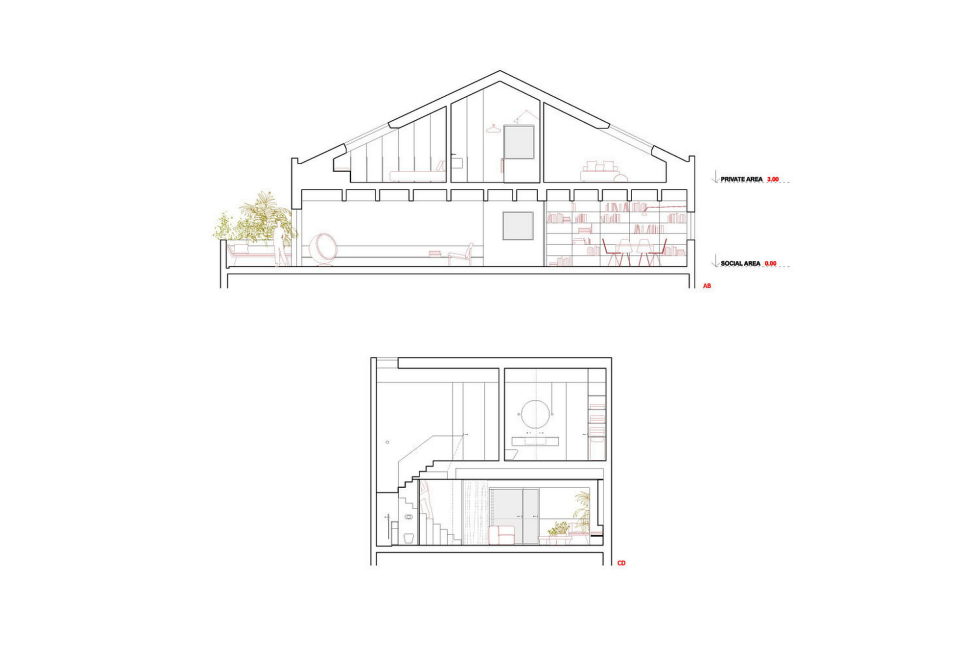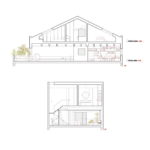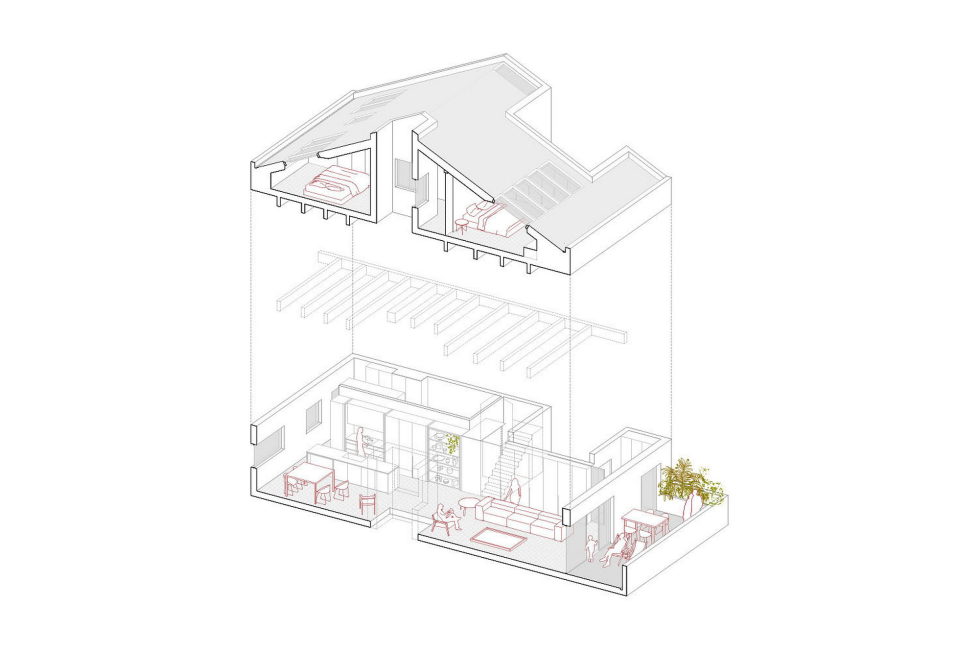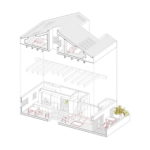 This apartment is located in one of the Lisbon`s districts, which was actively built-up at 30-s, and occupies 180 sq. meters, stretching over two upper stories. The project is developed by Atelier Data studio and implied shared zones to be located at the lower level, whereas the private ones became placed at the upper one. At that, the space of the lower zone is arranged along the wall of 11,5 m length, containing sliding panels, so that various functional zones are created so far as necessary.
White panels perfectly hide the kitchen stove and buffet. The wall then is changed into the wood shelving unit and then, going through the living room, it is transformed into a storage place, hidden with sliding doors. Such approach creates laconic walls framing, which marvels with bright pictures in orange and green tones, concordant with the colour of the chairs, the leaves of the plants at the opened terrace nearby and orange tincture of semi-transparent chairs in dining room.
Thick white beams go along the whole ceiling, which visually unite the space and attract attention to its big size.
There is a separate service zone at the first floor, which includes a cabinet, a laundry room, toilet facilities and a staircase. Three bedrooms and two bathrooms are located upstairs. They are placed under the sloping mansard ceiling with large rectangular windows, filling the rooms with plenty of sunlight.
Photos by Richard John Seymour