This villa on the lake is a masterpiece among its own kind. The interior items made for individual orders harmoniously combines with the products of famous brands. The project of the Villa N was presented by Steininger Designers in the municipality of Velden am Wörthersee in Austria. The living rooms are located on the second floor, while the first one is used for entertaining and relaxing.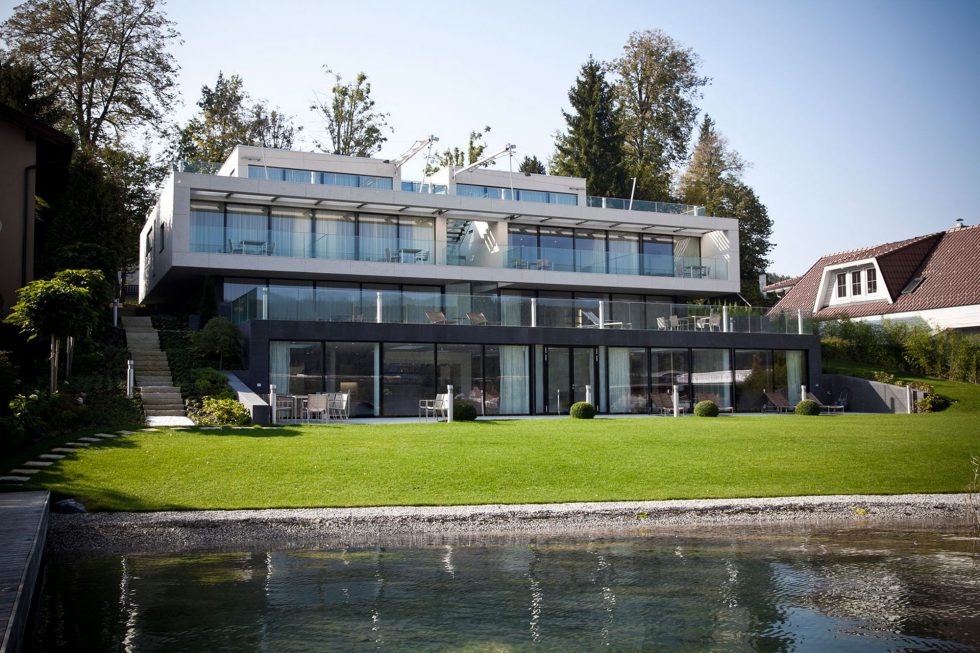 © Steininger Designers

The bar and lounge room on the first floor include the wine bar with Steininger climate storage cabinets, stained glass and dark brown gloss devices from Gaggenau including the cedar wood humidor, large tinted oak dining table for 16 people, mobile bar with LED backlit of the backside wall, La Palma stools, diffused light adjustable with one hand movement, the terrace of Danube limestone and the glass sliding doors. The living room is decorated with wall-mounted sofas, Living Divani coffee tables, the Casalis carpet and ethanol fireplace on a dark gray basalt basis by Safretti.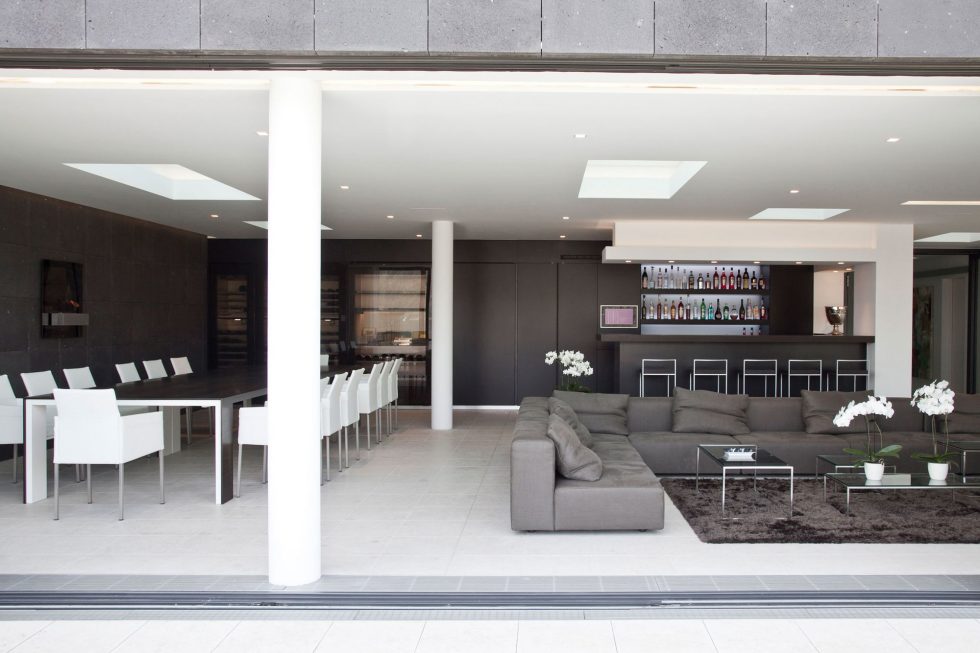 © Steininger Designers
There are white club sofas, folding coffee tables, the spiral shower (with Bisazza mosaic finishing, the Dornbracht overhead shower) located in the "health zone". Shelves for towels and bathrobes are also being used as a partition wall for fitness area with the Klafs sauna and steam bath.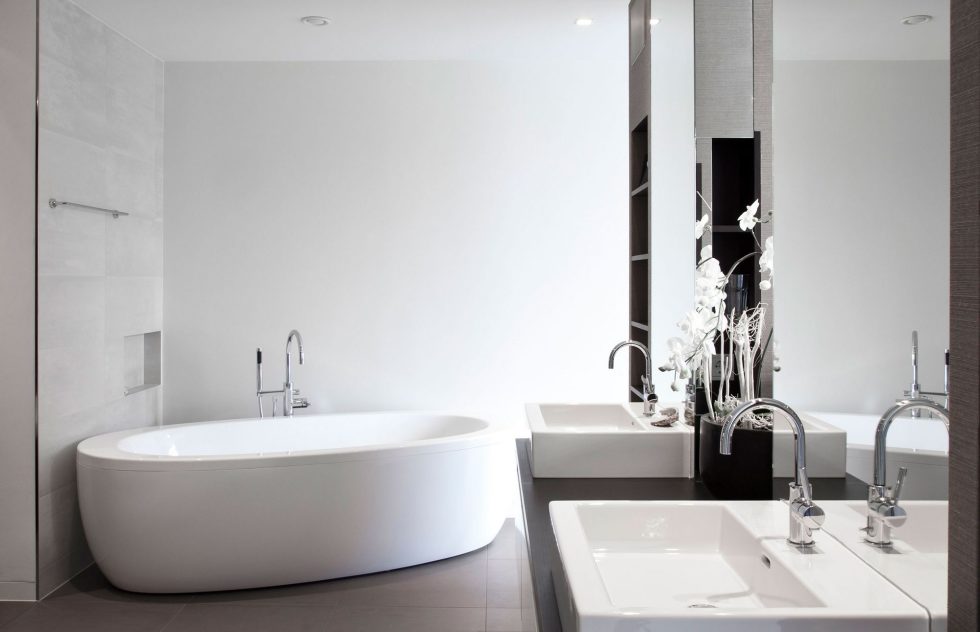 © Steininger Designers
On the top floor of this split-level house there is the entrance hall to the kitchen, dining and living rooms, main terrace with a wardrobe. The dressing room, pantry and the high kitchen cabinet with built-in appliances are located on the floor above.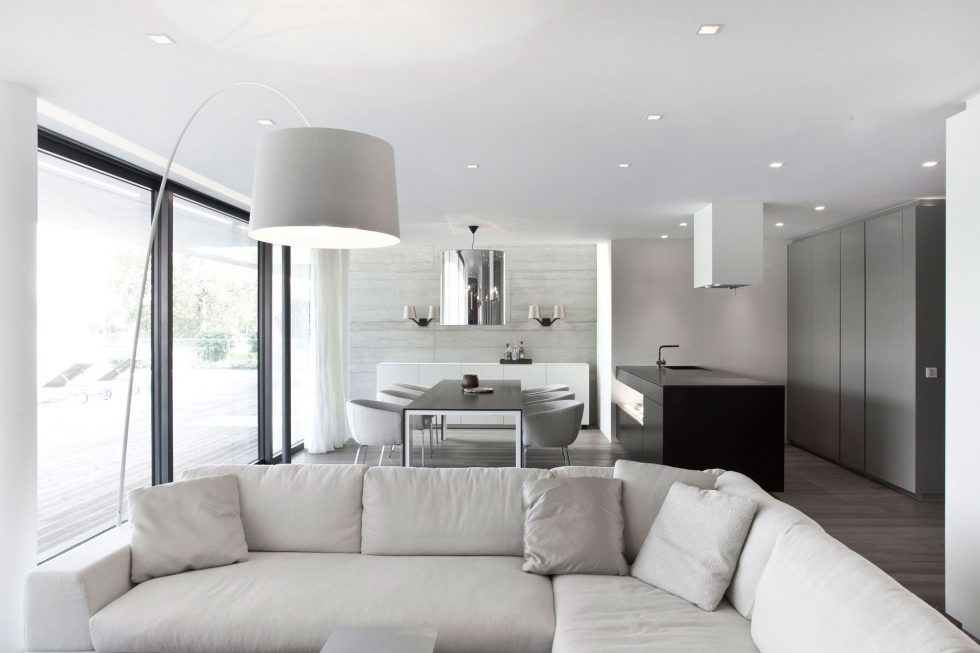 © Steininger Designers
The kitchen and the dining room contain the kitchen furniture of champagne color from Steininger in the niche with LED backlight, the natural stone working surface of the coffee color, roof hood, Moooi indirect lighting, white glossy buffet and walls made of structural concrete.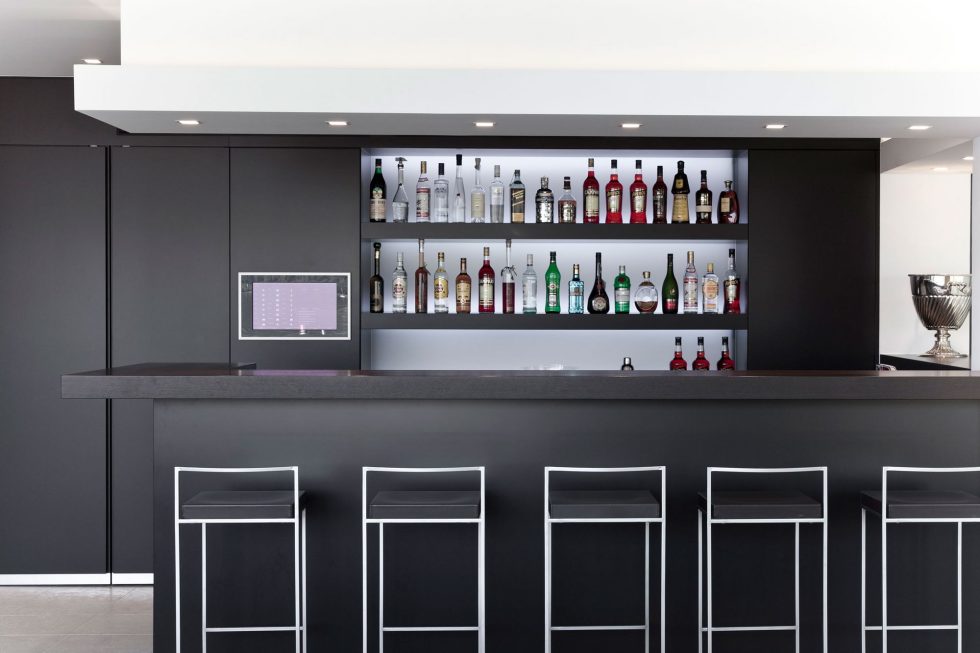 © Steininger Designers
The designers have set the multi-dresser in the form of a cube, fireplace, white sofa on a gray background, lighting by Foscarini, and Dedar curtains in the living room.
There is also the designer furniture for storing different stuff, Laufen basins, Dornbracht mixers, and designer fittings situated in the bathroom and dressing room.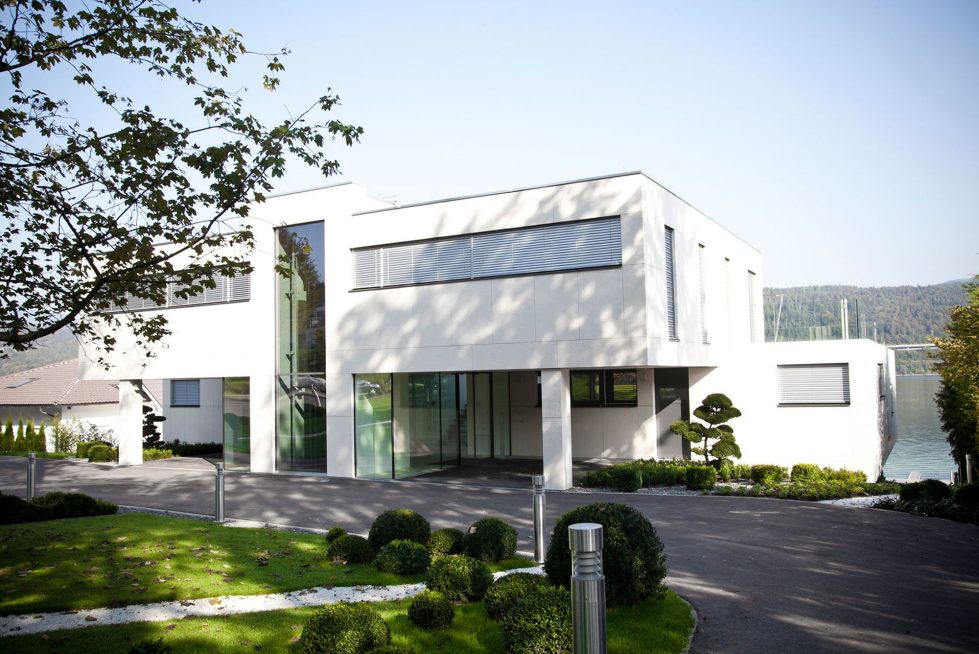 © Steininger Designers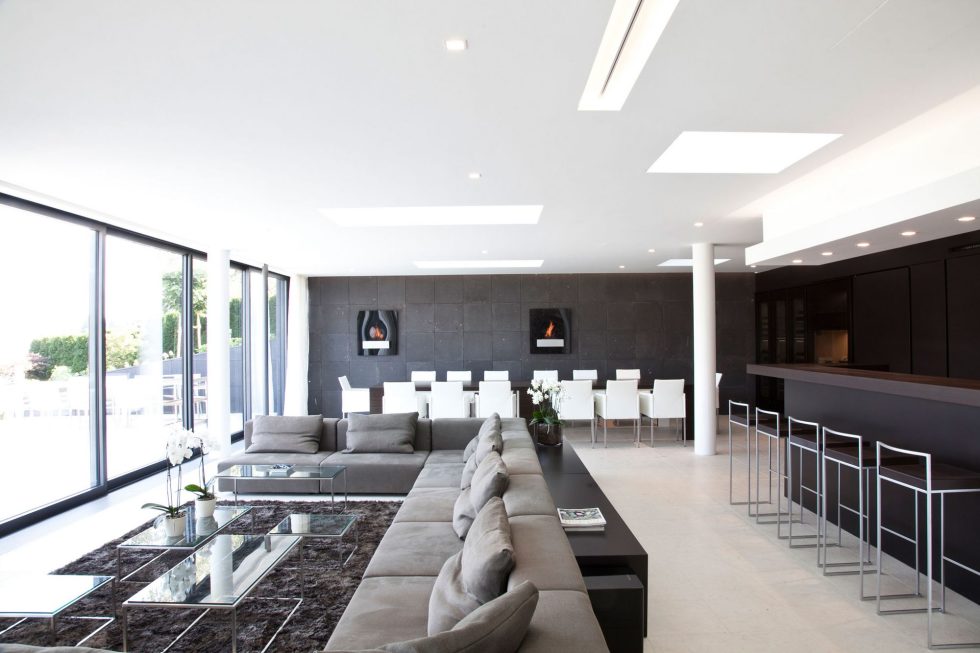 © Steininger Designers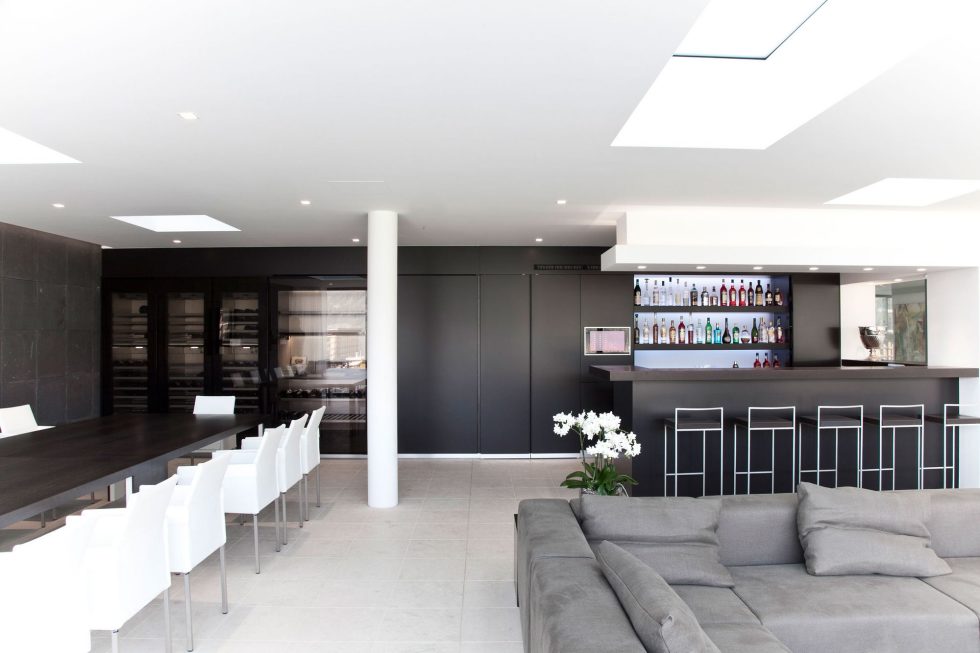 © Steininger Designers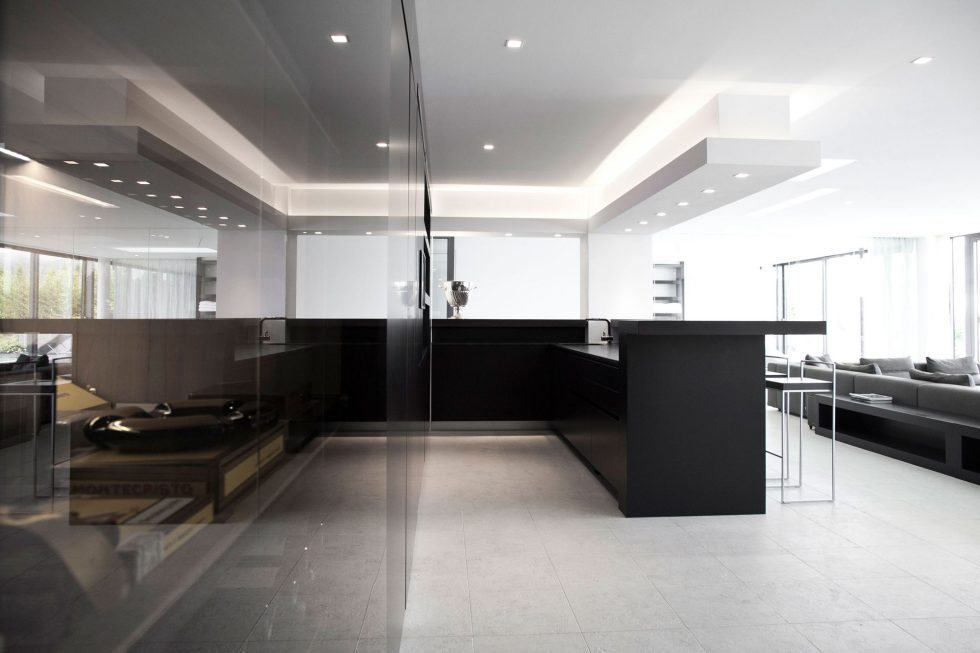 © Steininger Designers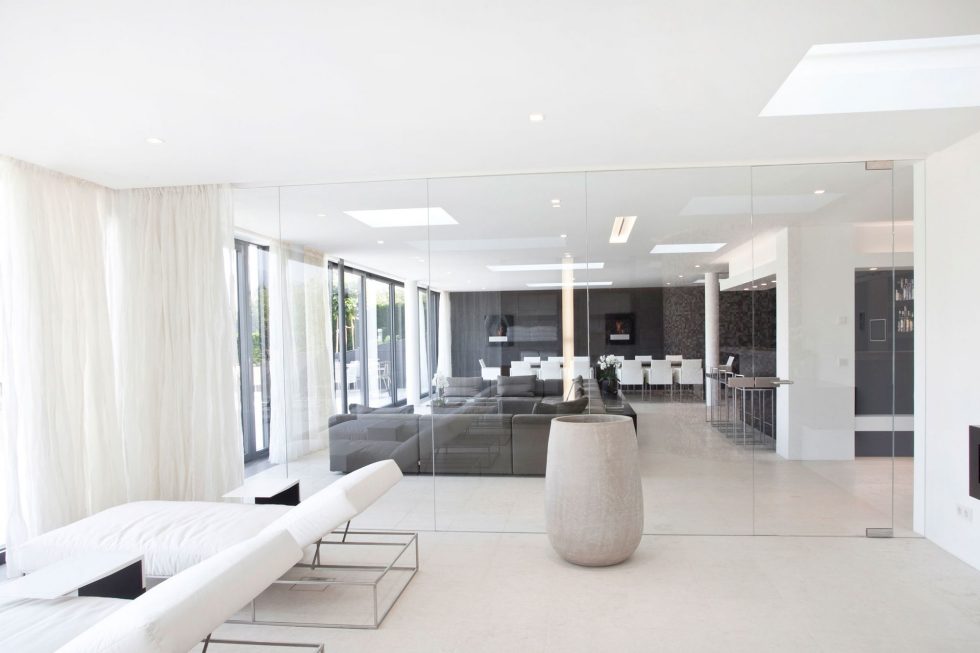 © Steininger Designers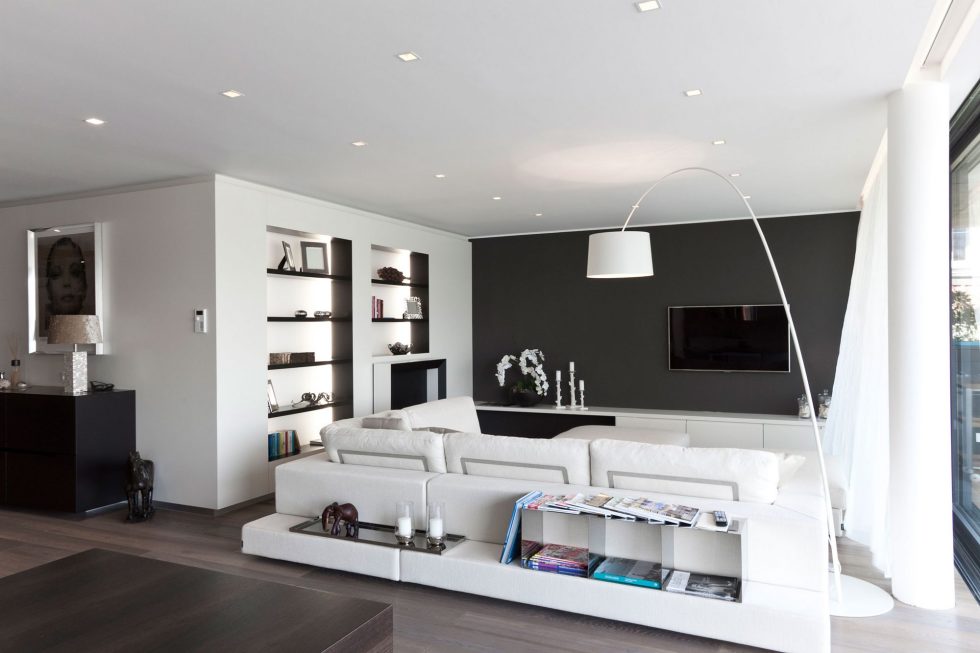 © Steininger Designers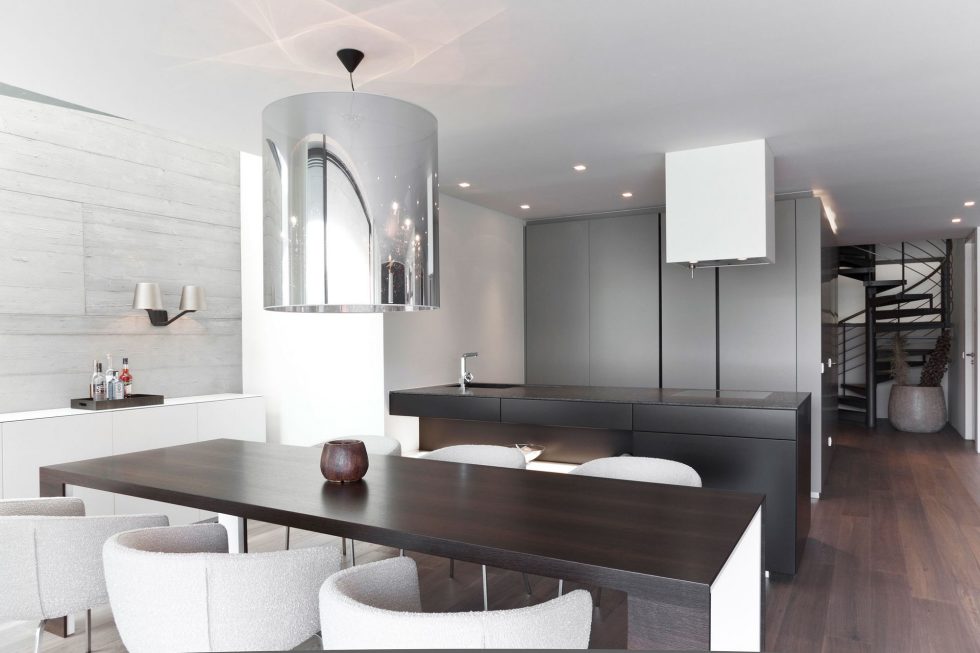 © Steininger Designers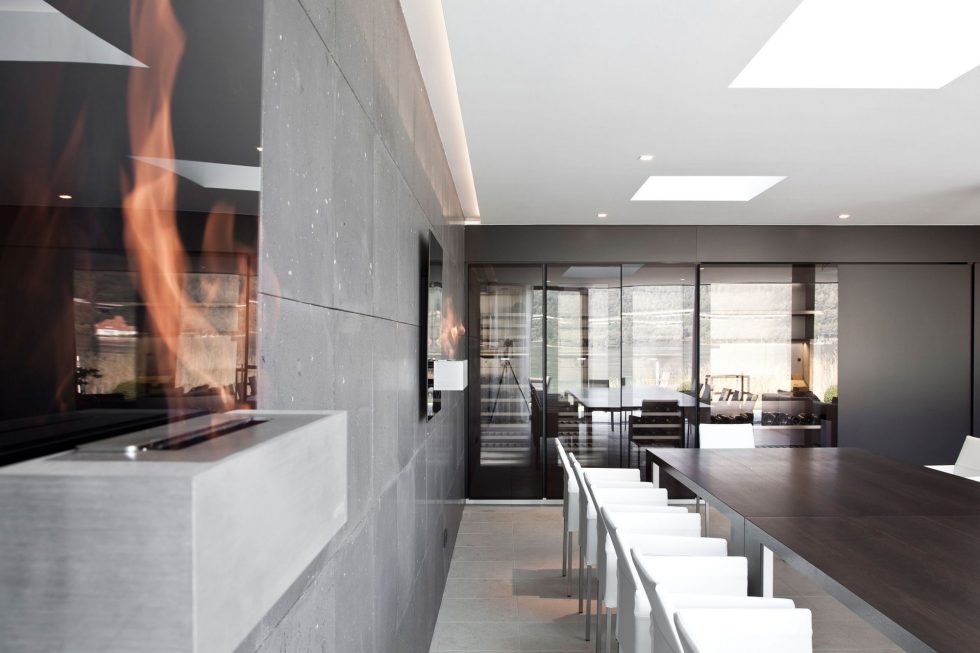 © Steininger Designers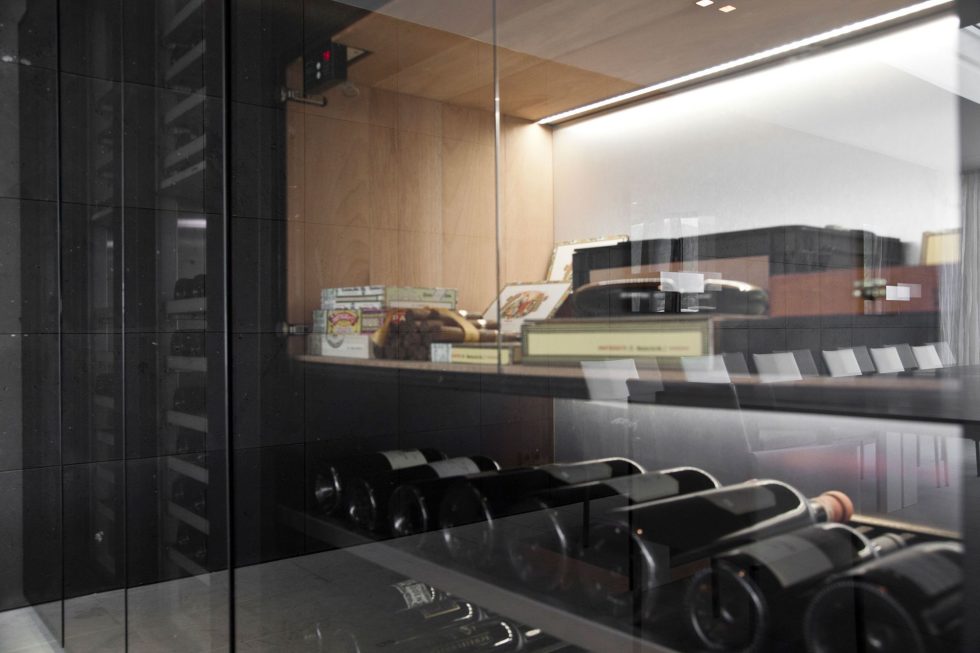 © Steininger Designers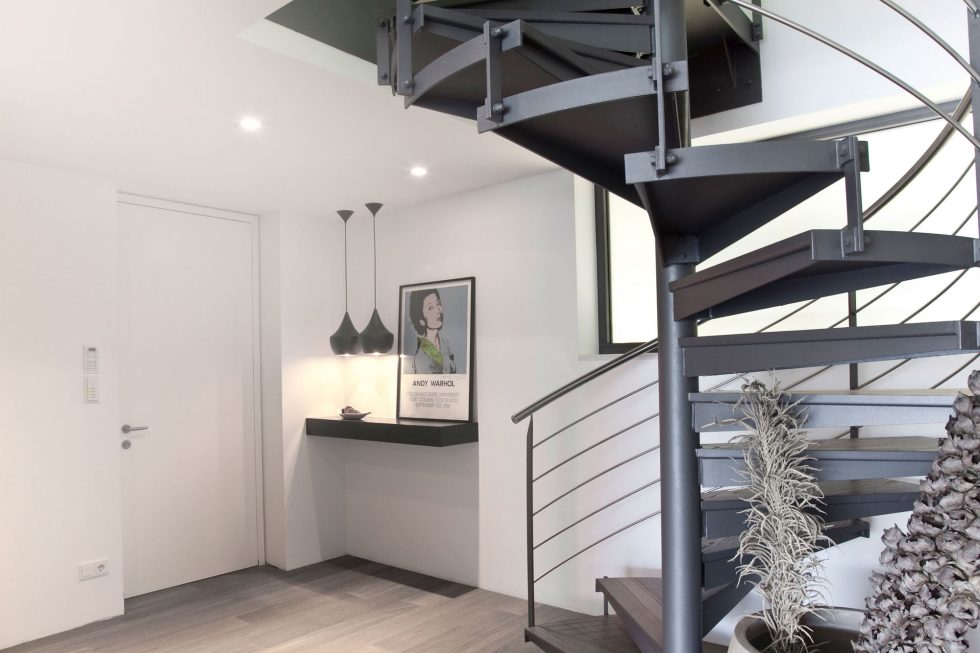 © Steininger Designers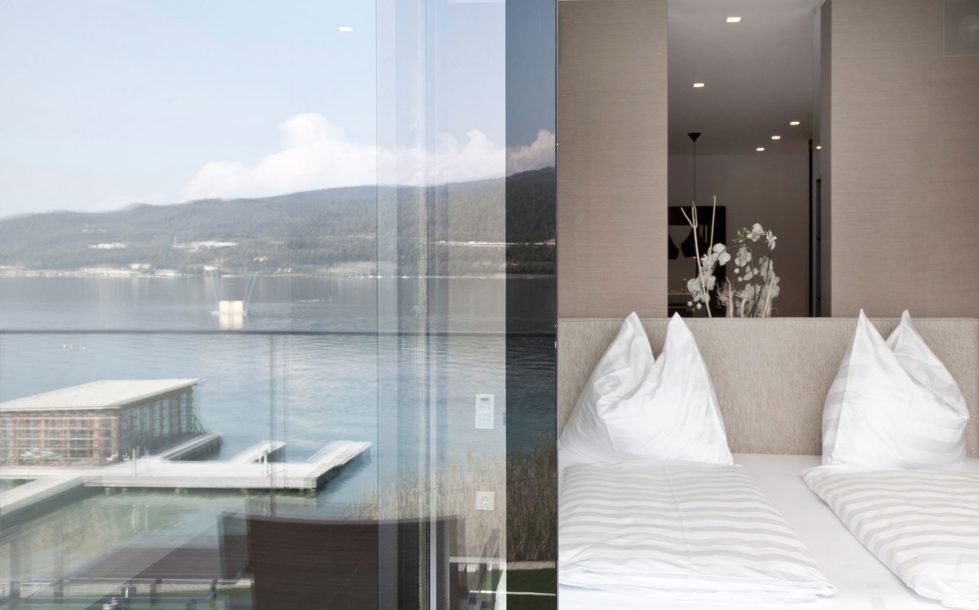 © Steininger Designers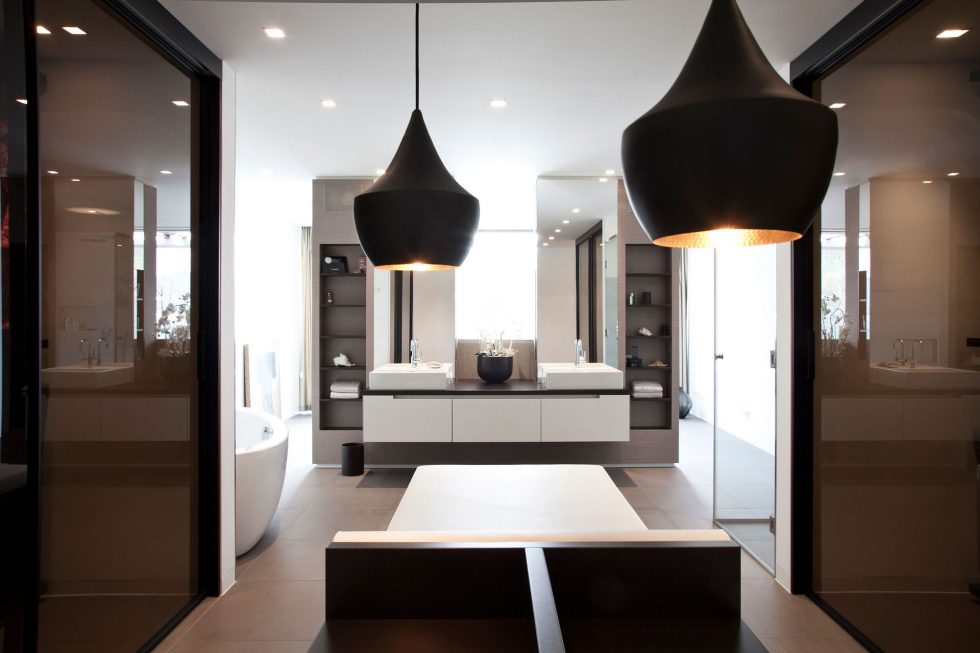 © Steininger Designers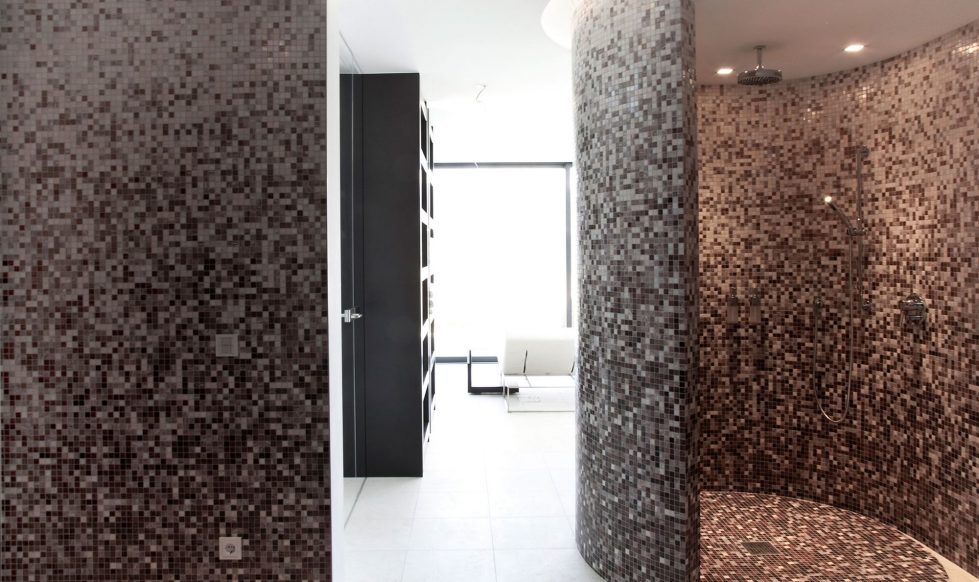 © Steininger Designers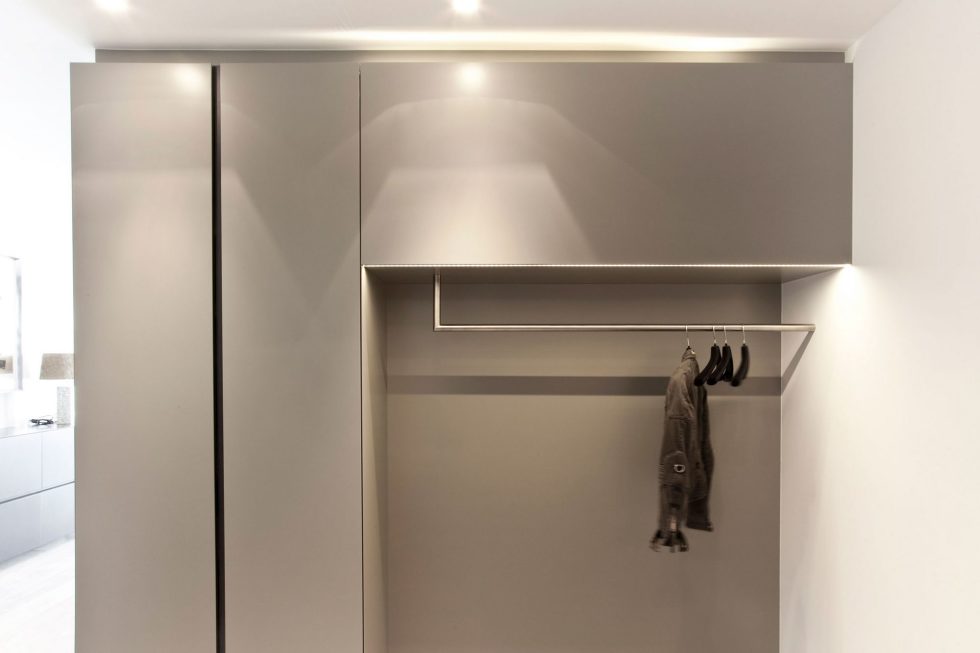 © Steininger Designers
Photos courtesy of Steininger Designers