This one-floor villa of the 80-s had been gradually dilapidated and was first-ever renovated only in 2015. The Spacelab company from Poznan made some corrections of the room`s planning and totally changed their interior upon the request of a married couple, who was living here with their two sons. The house has a perfect location and is surrounded with plenty of trees; in order not to remove them for the new building construction, the architects chose a time-consuming way of total house reconstruction. The project group hasn`t touched the central walls and left the house`s outlook unchanged.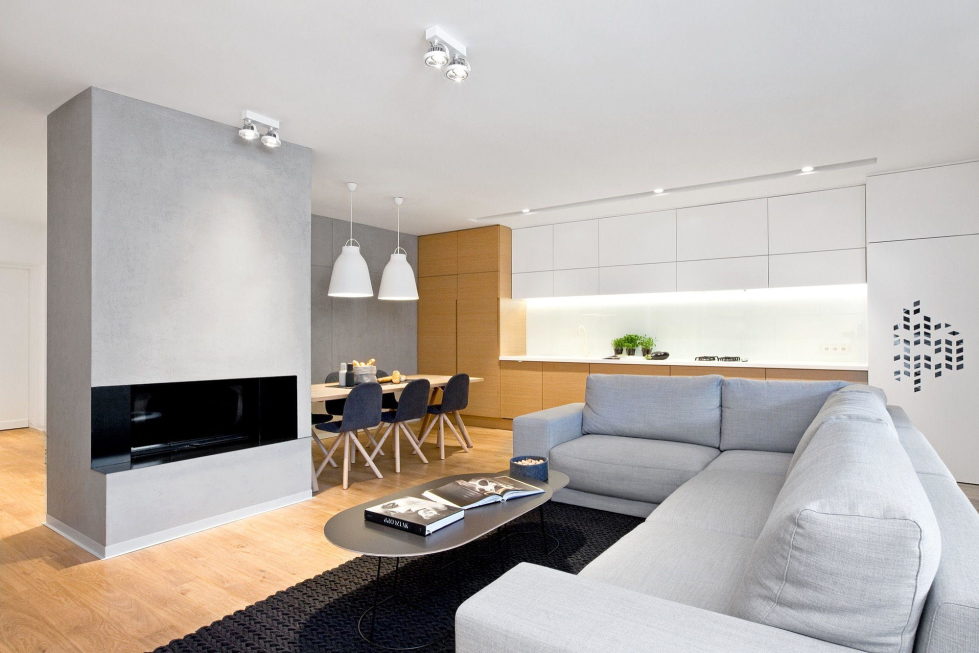 © Moiz

The fireplace in the wall, being a symbol of coziness and warmth, hasn`t changed its location yet become opened from two sides. Previously non-functional zone of the lobby was turned into a spacious living room, conjoined with a dining room and a kitchen.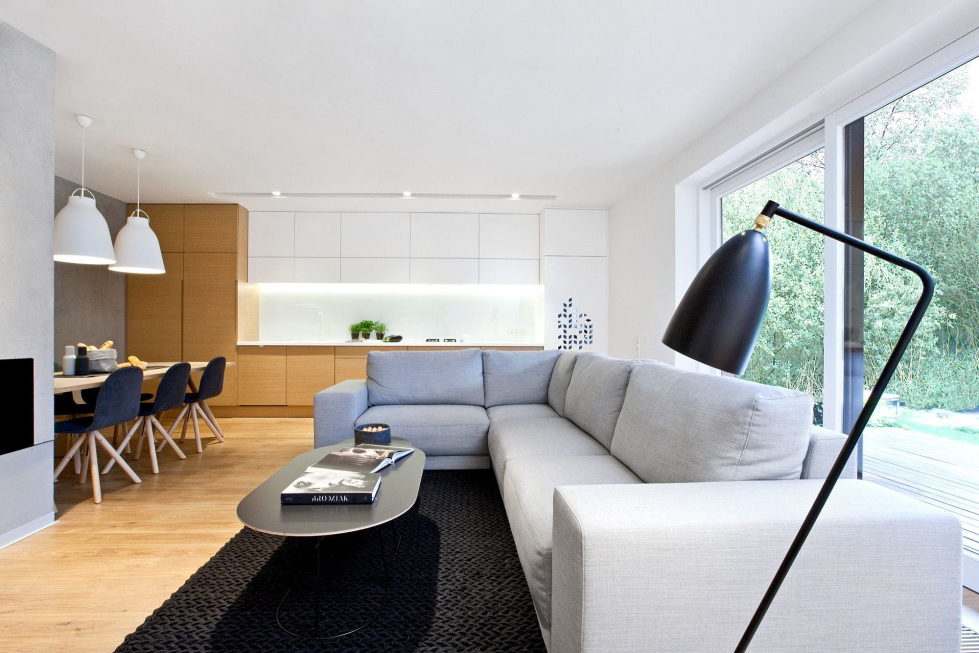 © Moiz
The main design idea here is creation of graphic perforation in some parts of walls and furniture. Graphic ornaments repeat themselves in the kitchen, bedrooms and on wardrobe panels. In other words, ornaments have replaced paintings on the walls.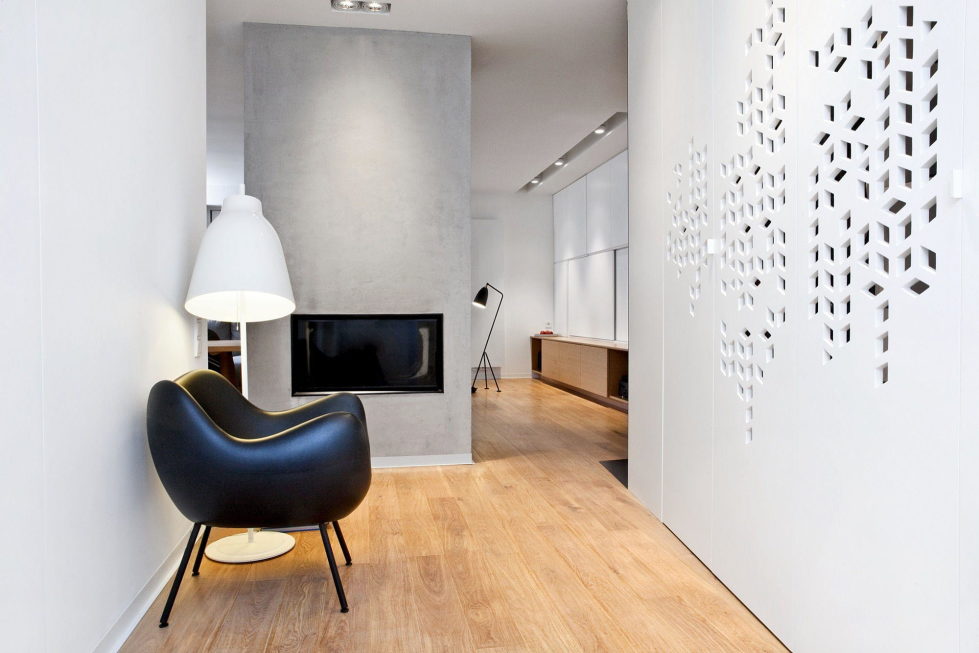 © Moiz
Indeed, the perforation looks like a painting during the day, whereas at night perforated walls reflect the light and look like large lanterns. Kitchen chairs with geometric ornaments supplement the chosen style.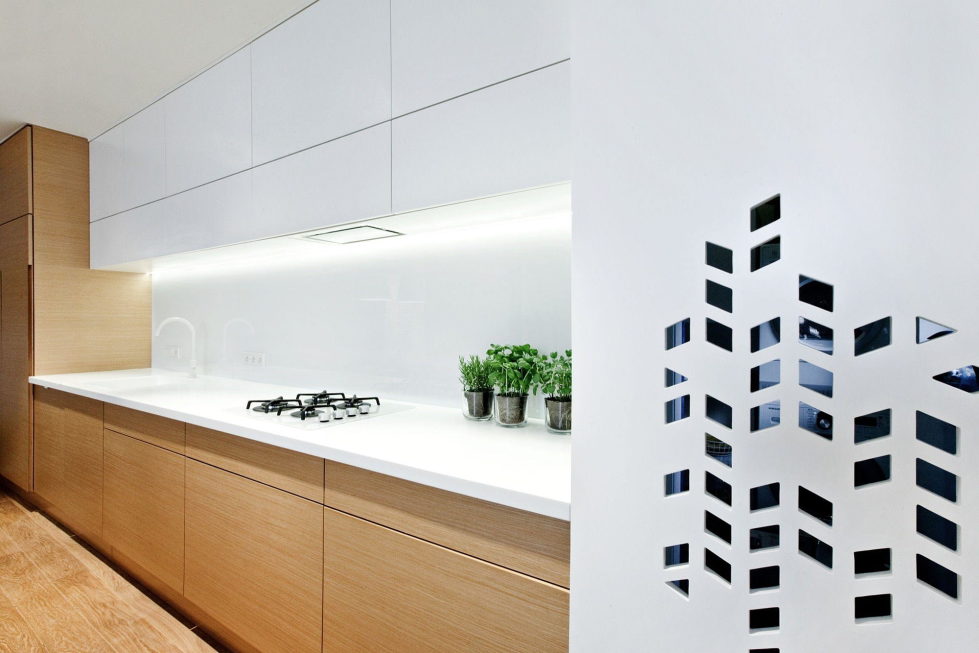 © Moiz
The three neighboring bedrooms were moved to different parts of the house. The bedroom of one of the sons is decorated in white and light-blue tones, whereas the other contains black-and-white tones, hanging lamps and X-shaped ornament on double-bunk beds. The sport runner is inbuilt into the wall and allows reaching the second bedroom`s level. The parent`s bedroom is conjoined with bathroom, the wall and suspended heater of which have mirror coating.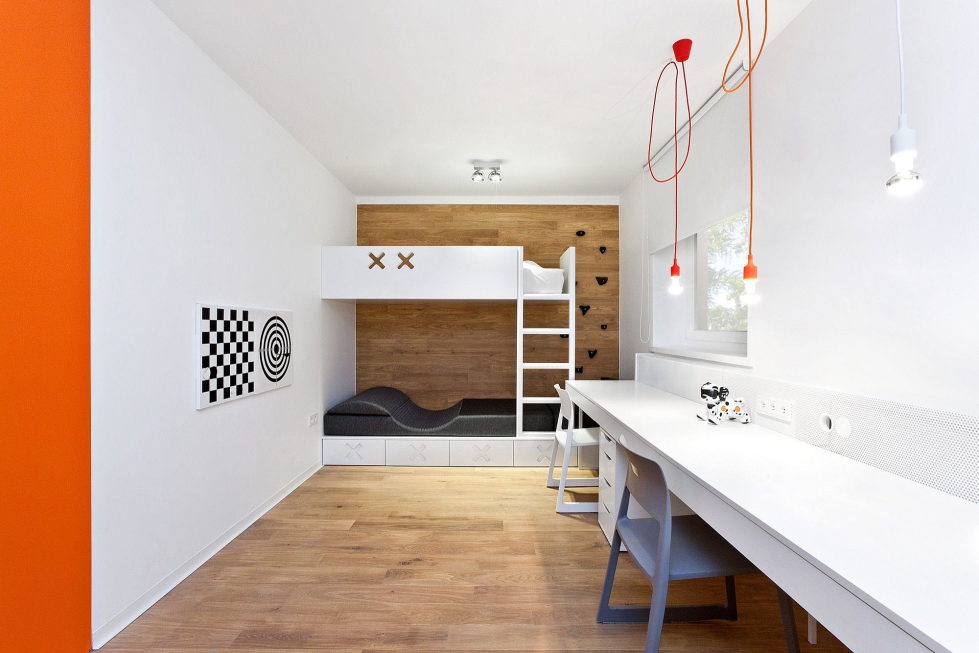 © Moiz
The color peculiarity of this interior is combination of blue and orange – the color of wardrobes and plugs at the white kitchen and at the bathroom. In general, the house is performed in white, black and gray tinctures, diluted with wooden covers in some places.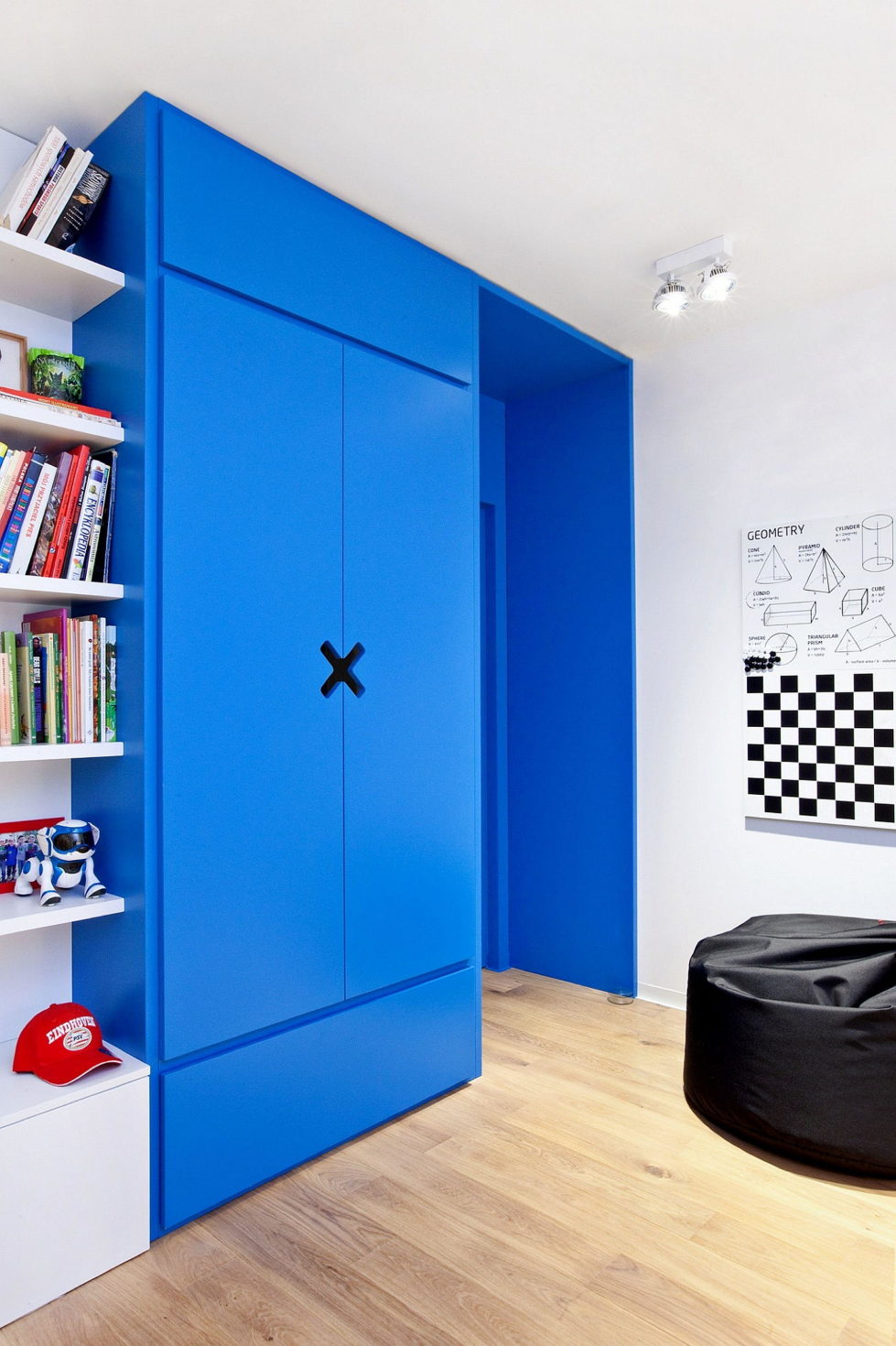 © Moiz
© Moiz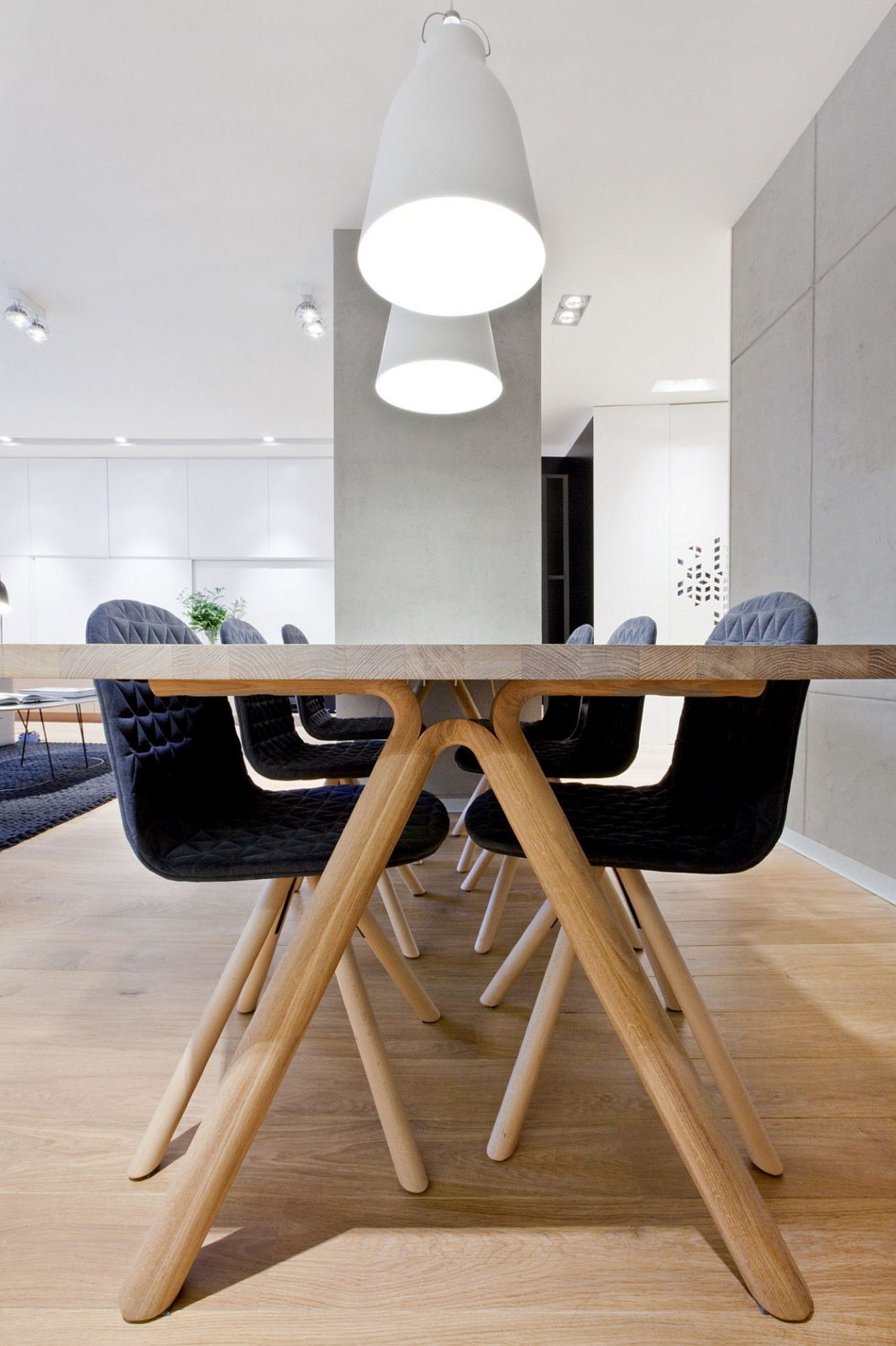 © Moiz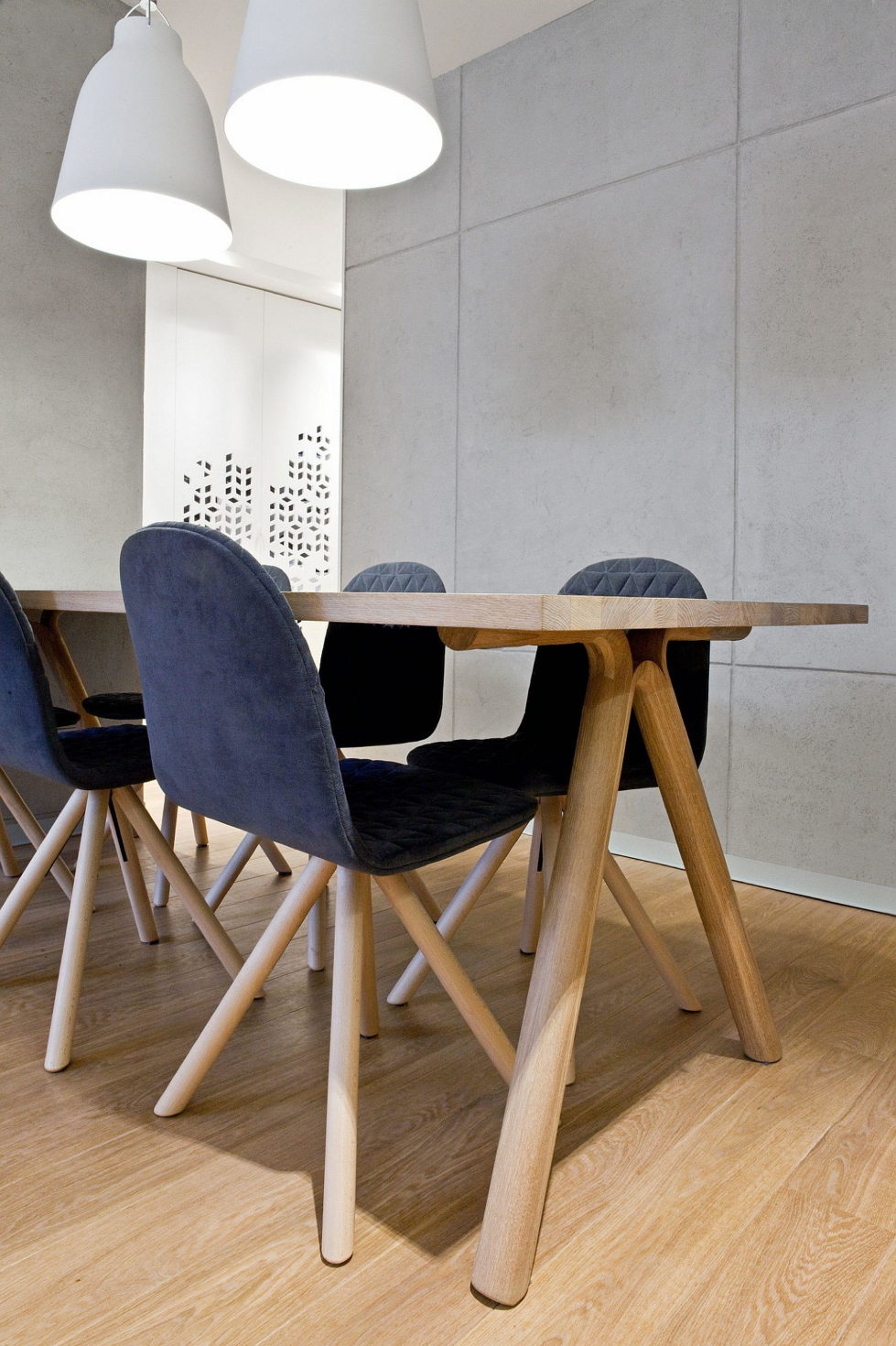 © Moiz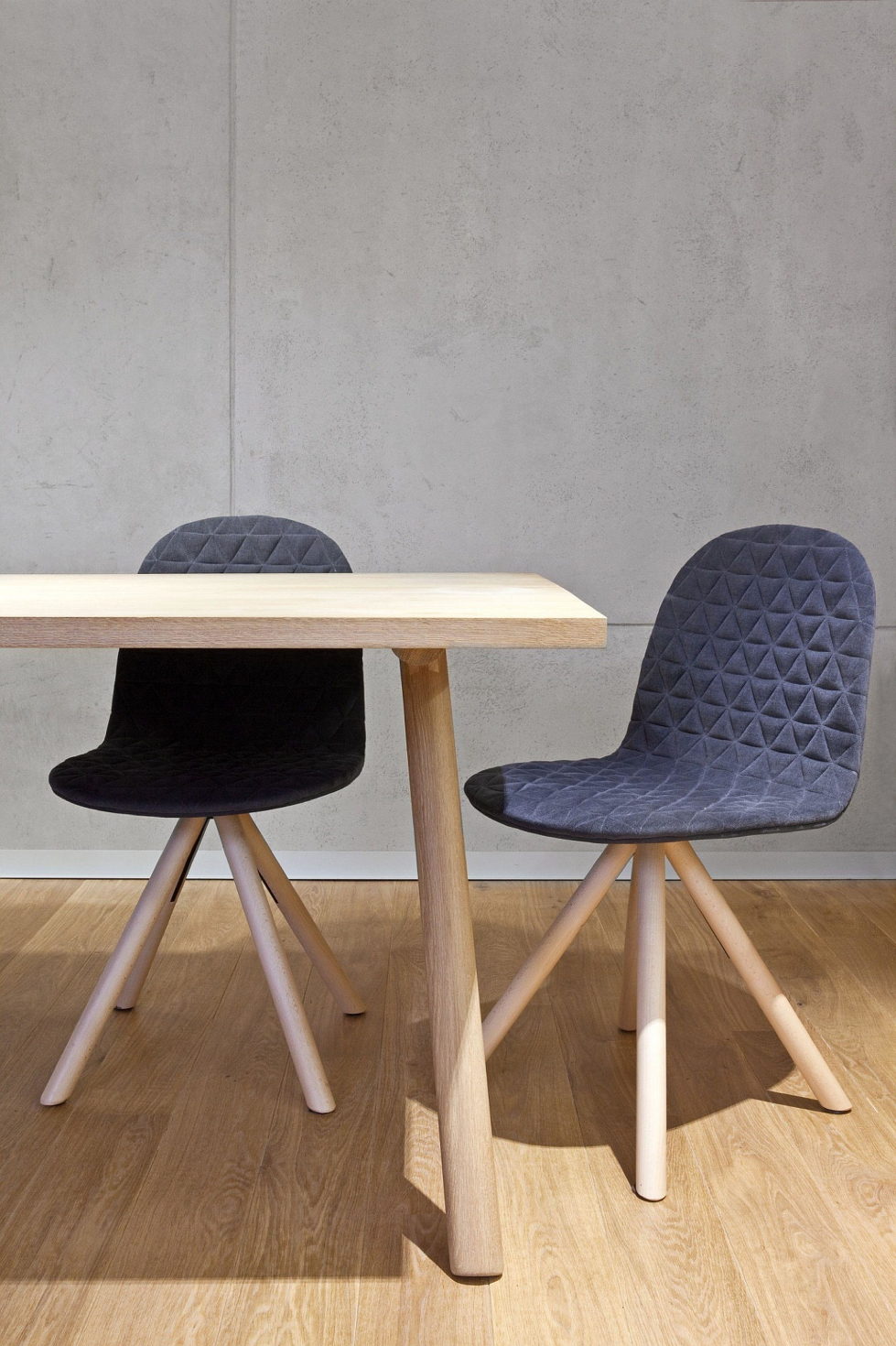 © Moiz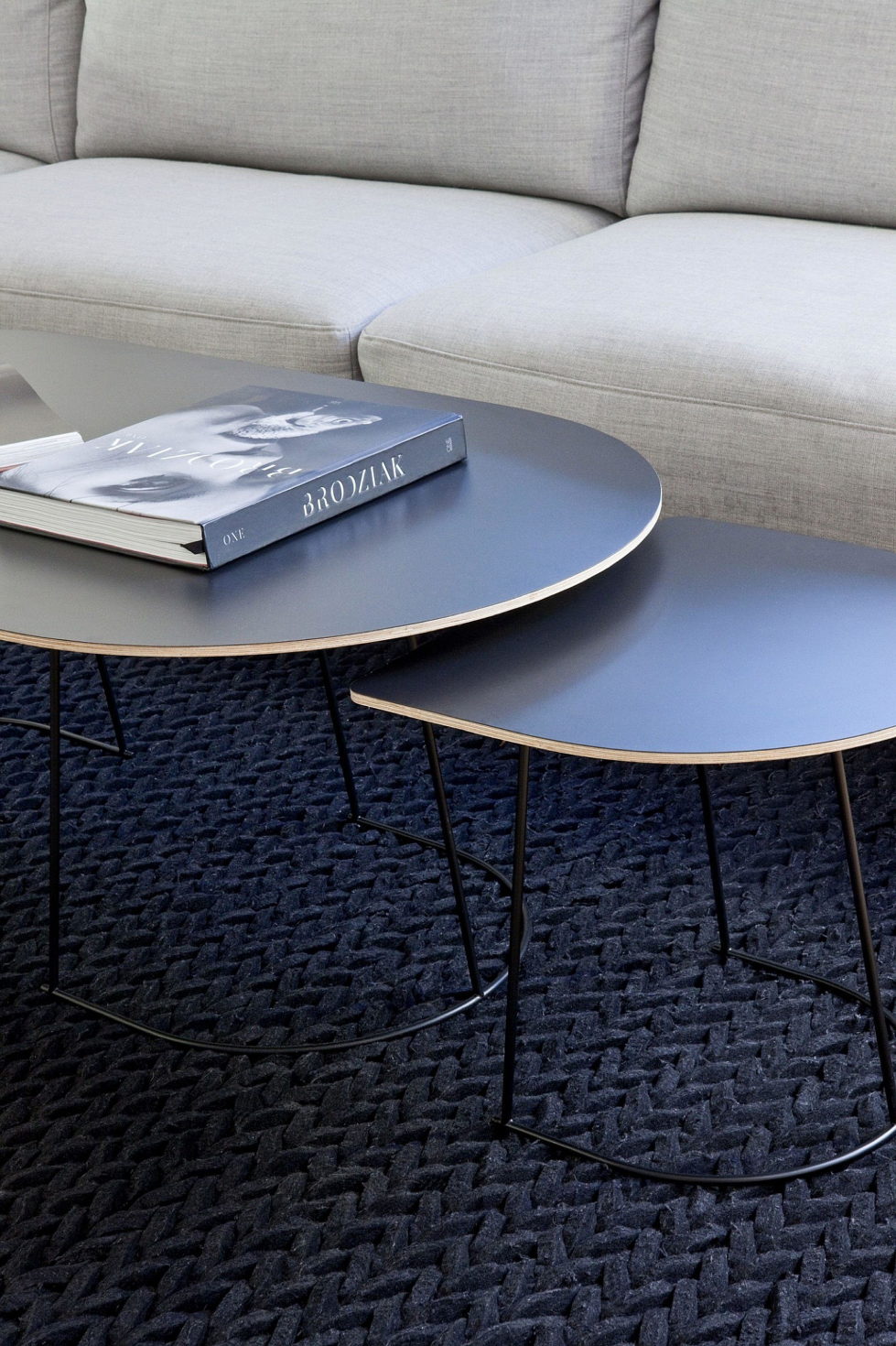 © Moiz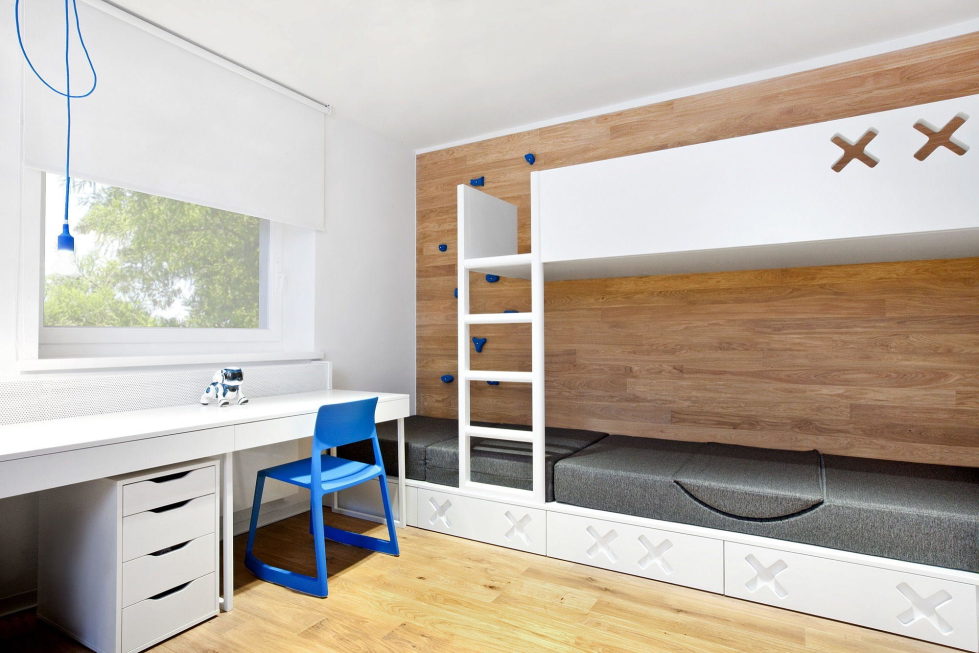 © Moiz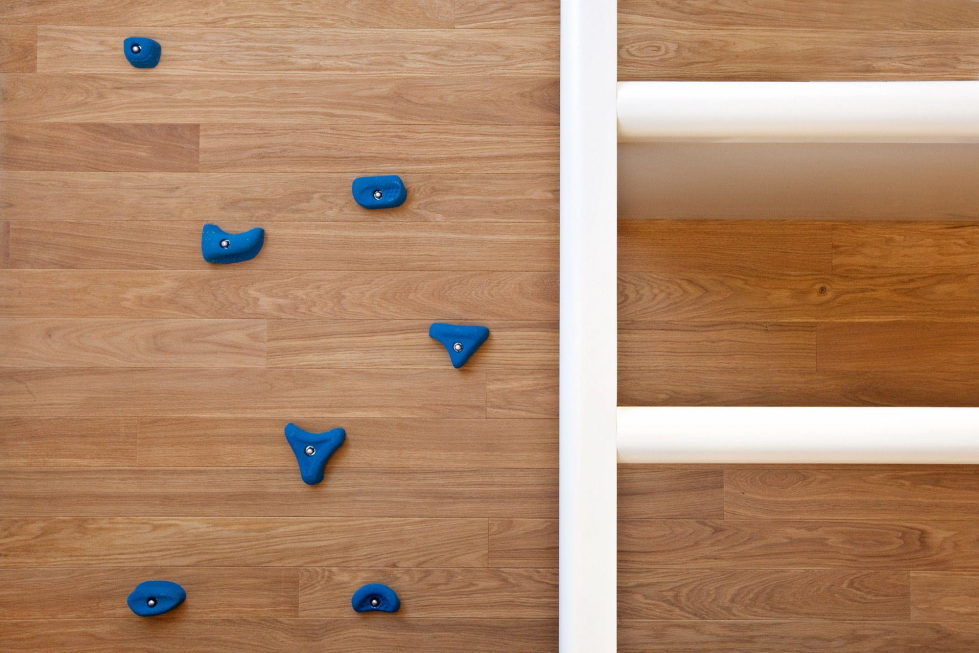 © Moiz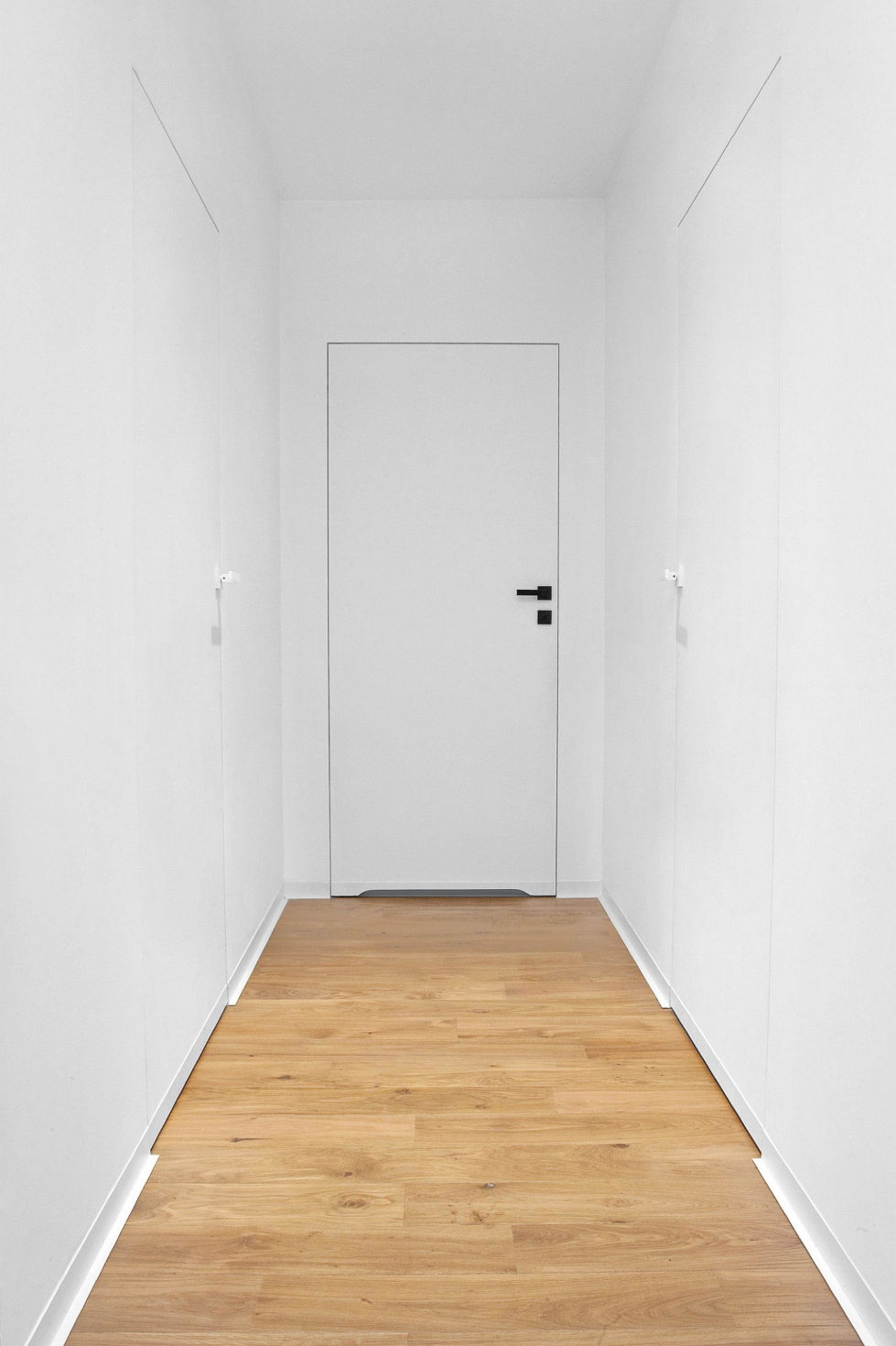 © Moiz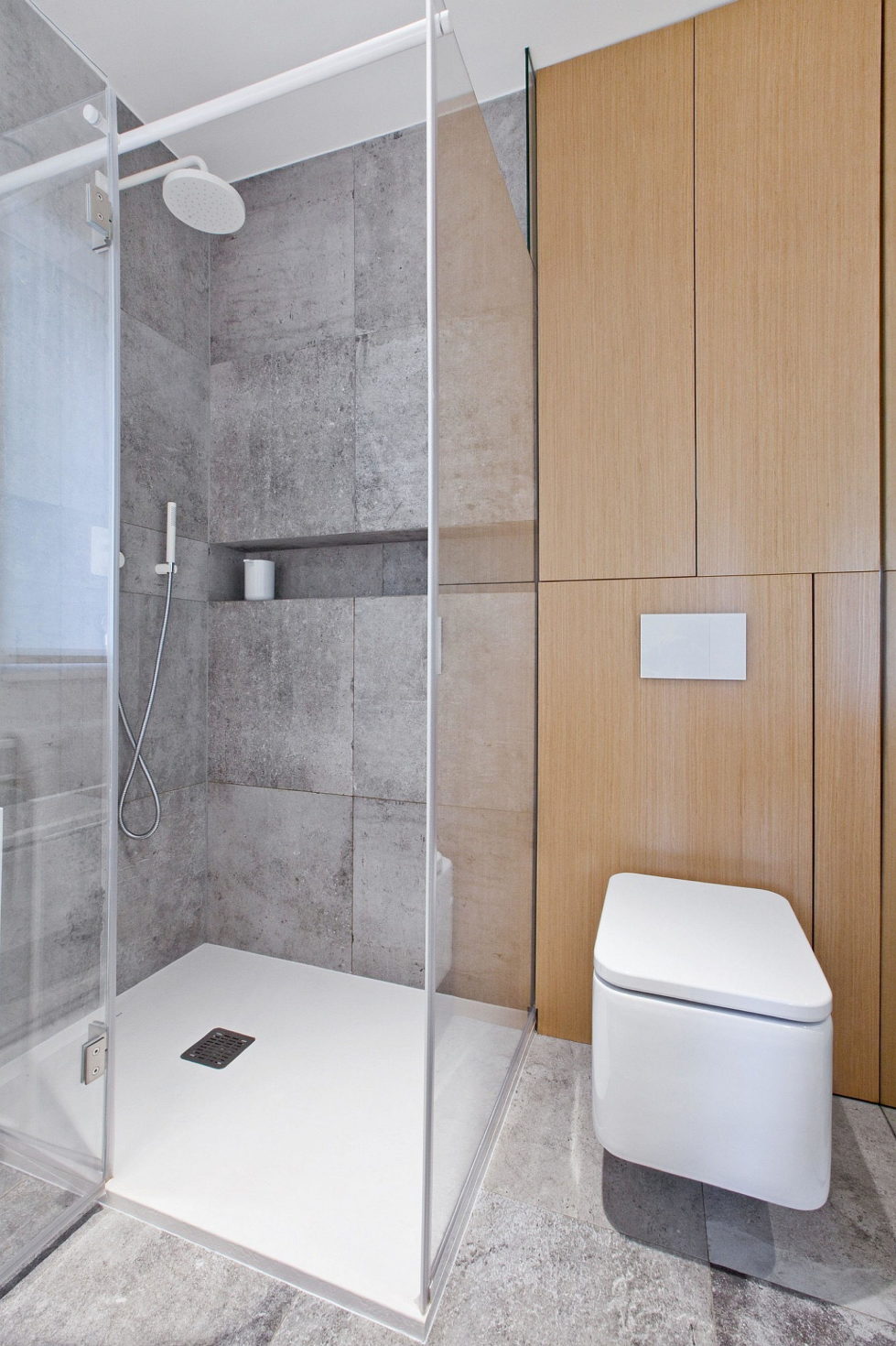 © Moiz
© Moiz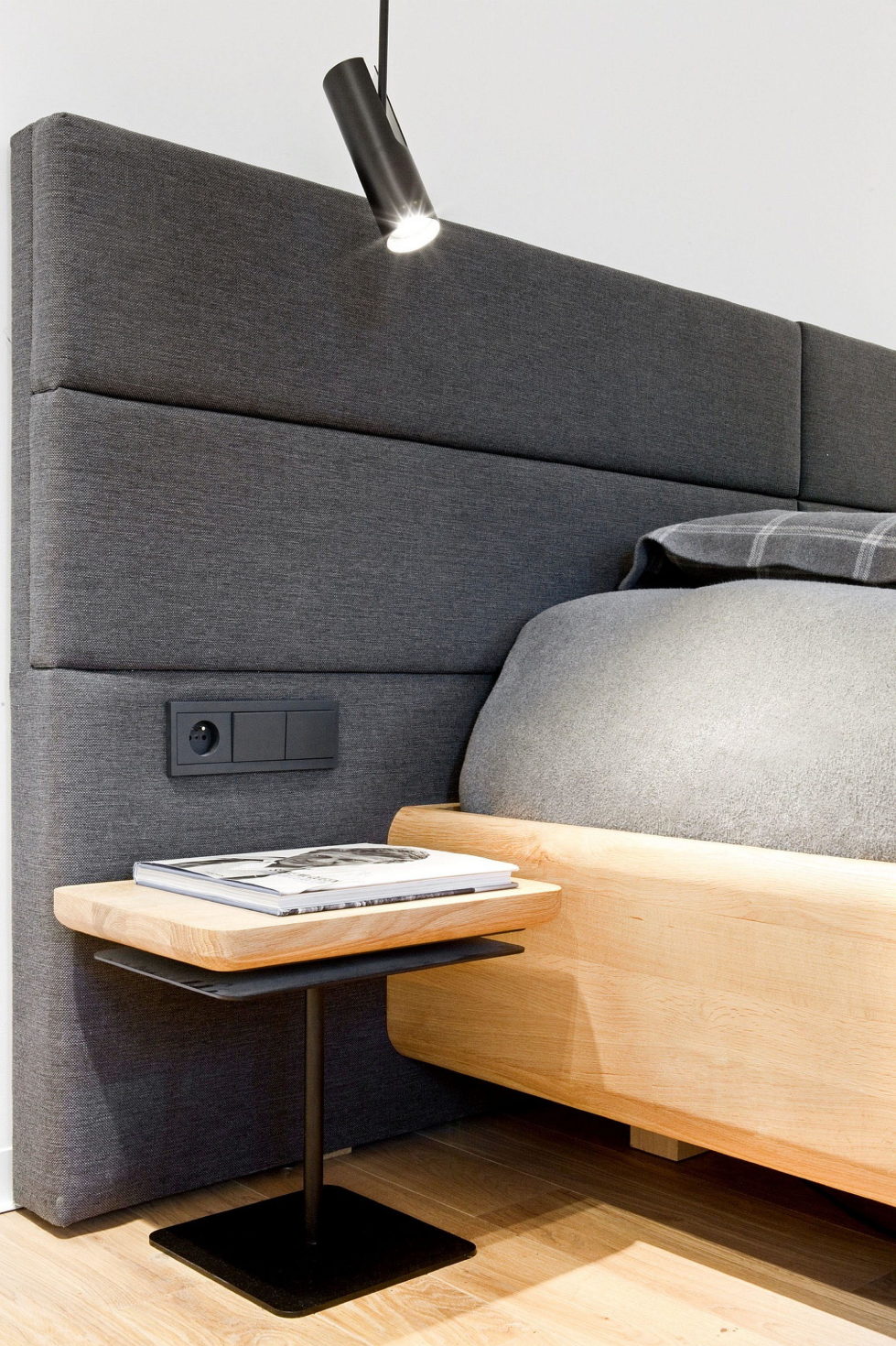 © Moiz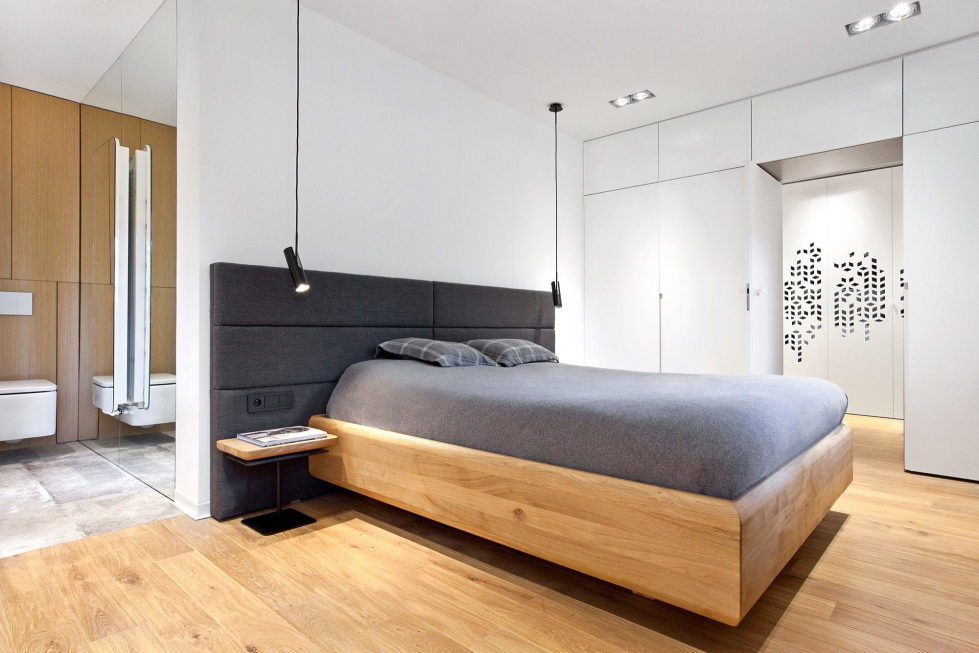 © Moiz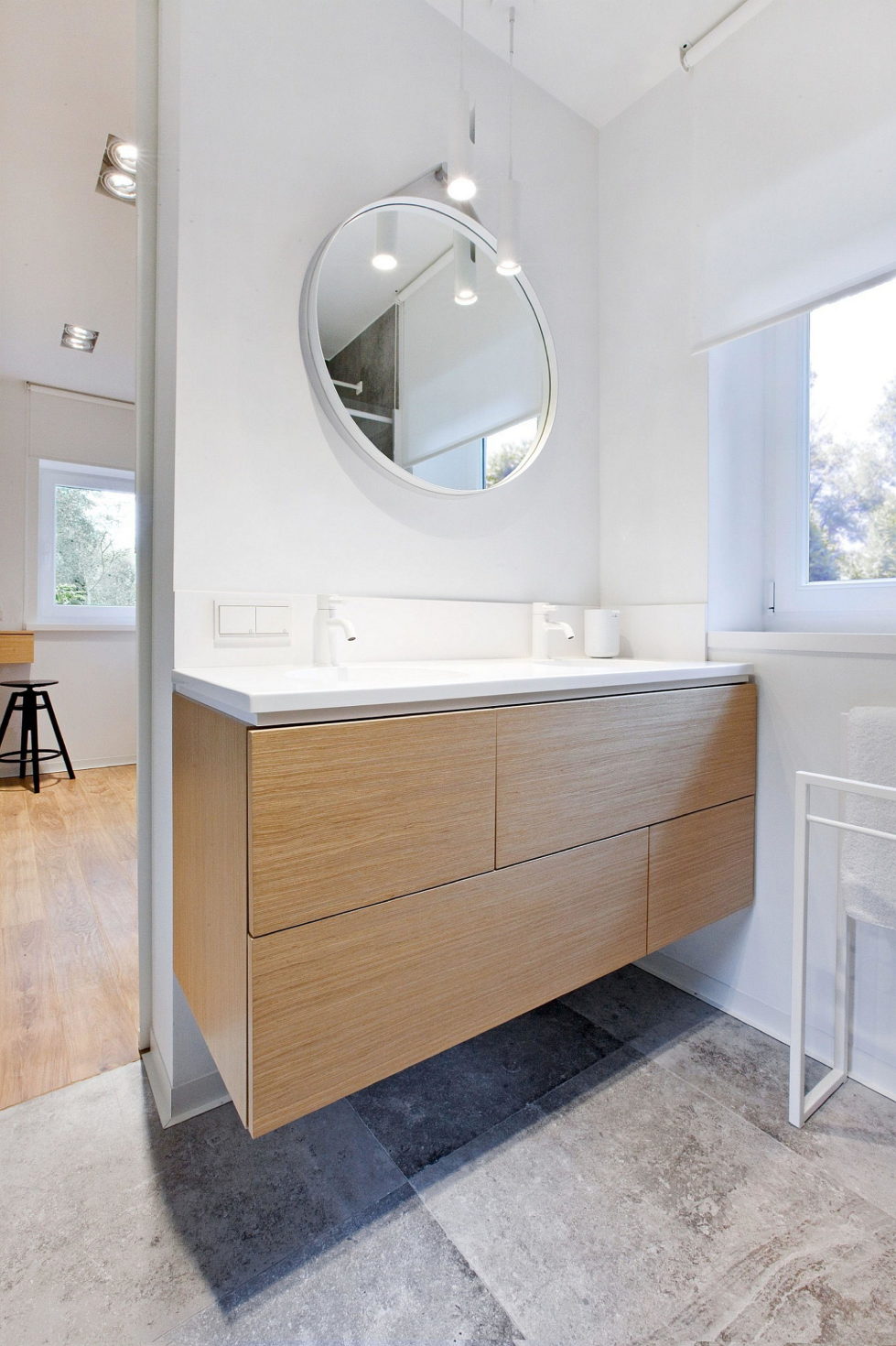 © Moiz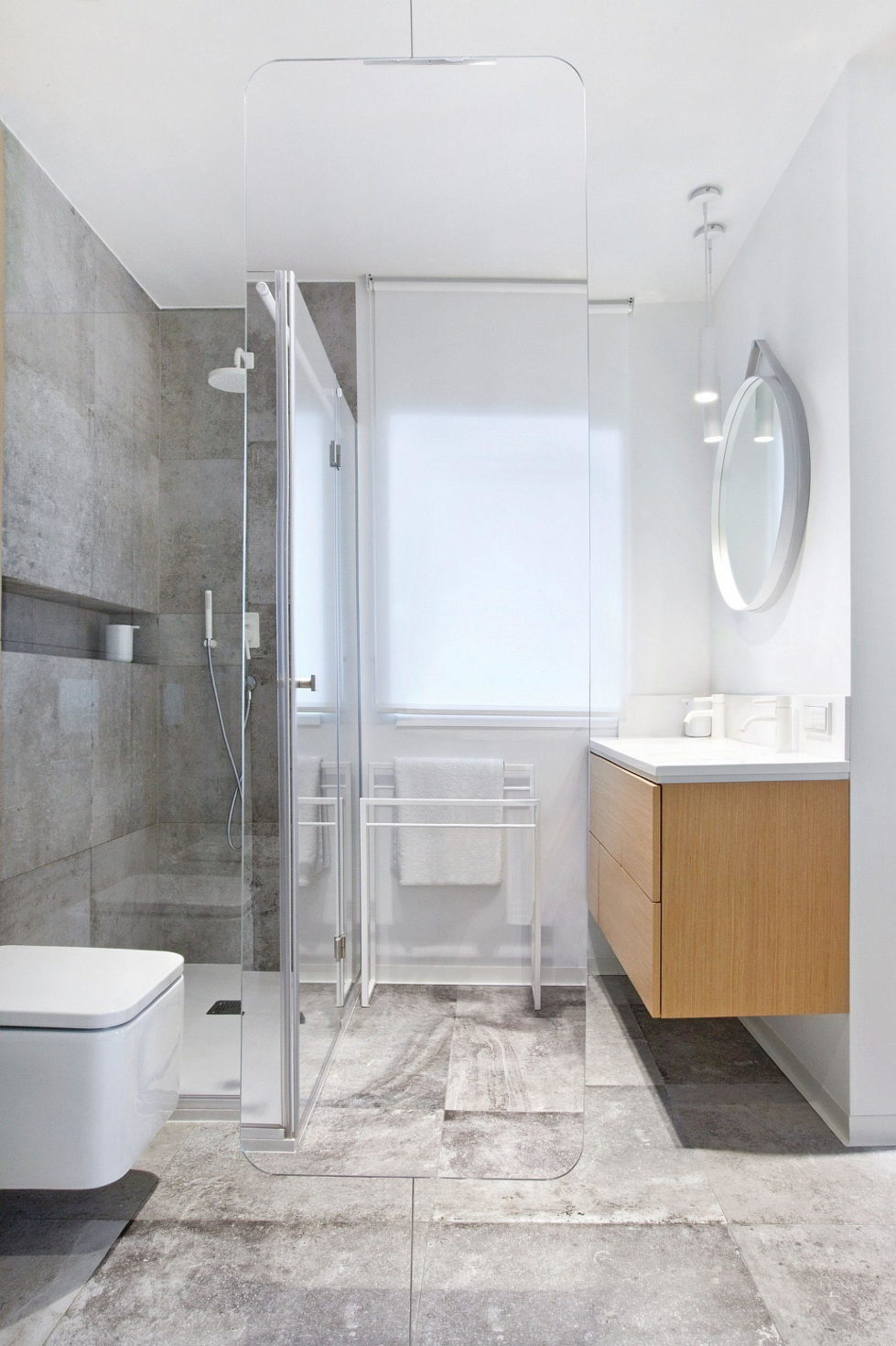 © Moiz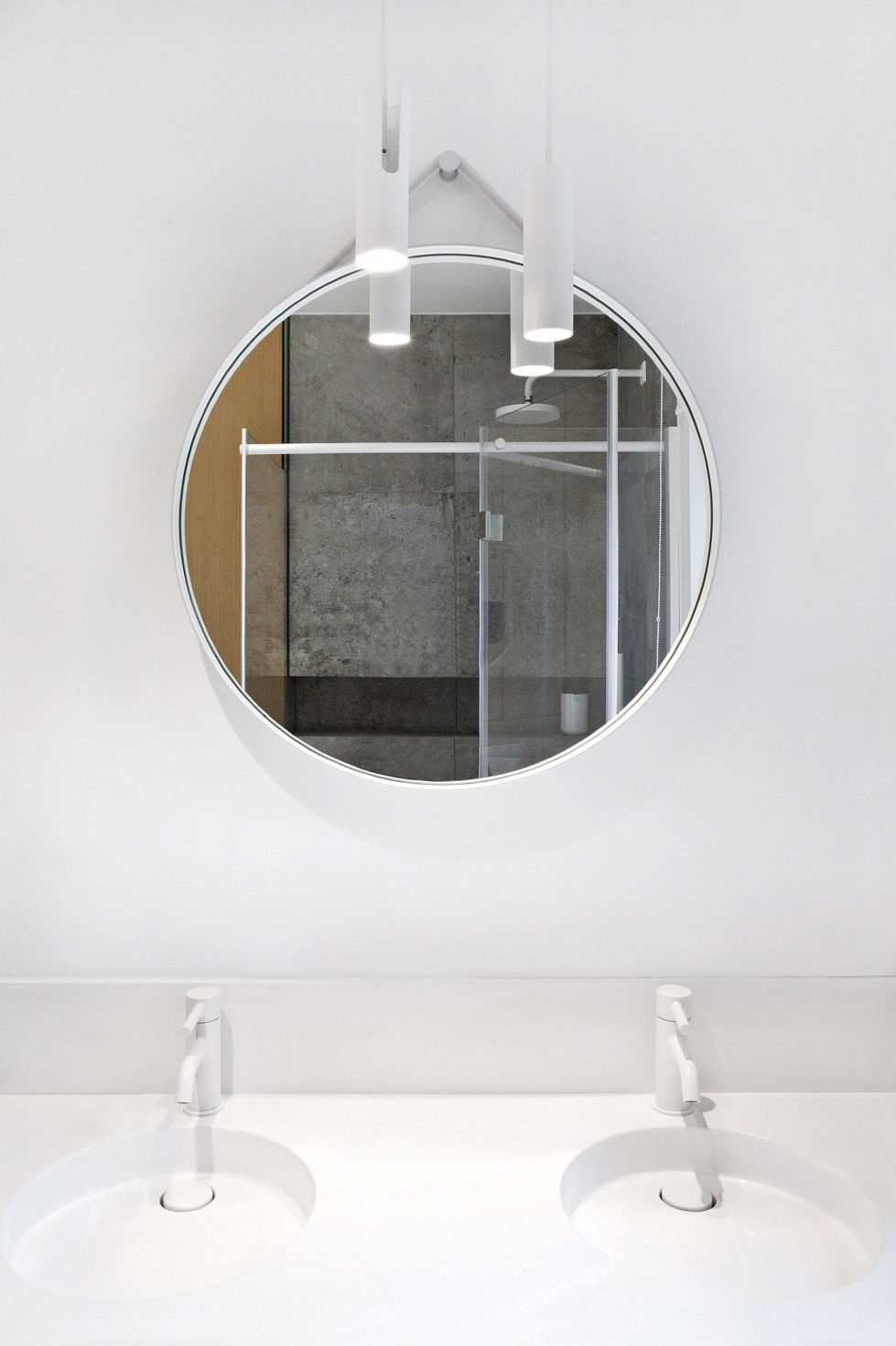 © Moiz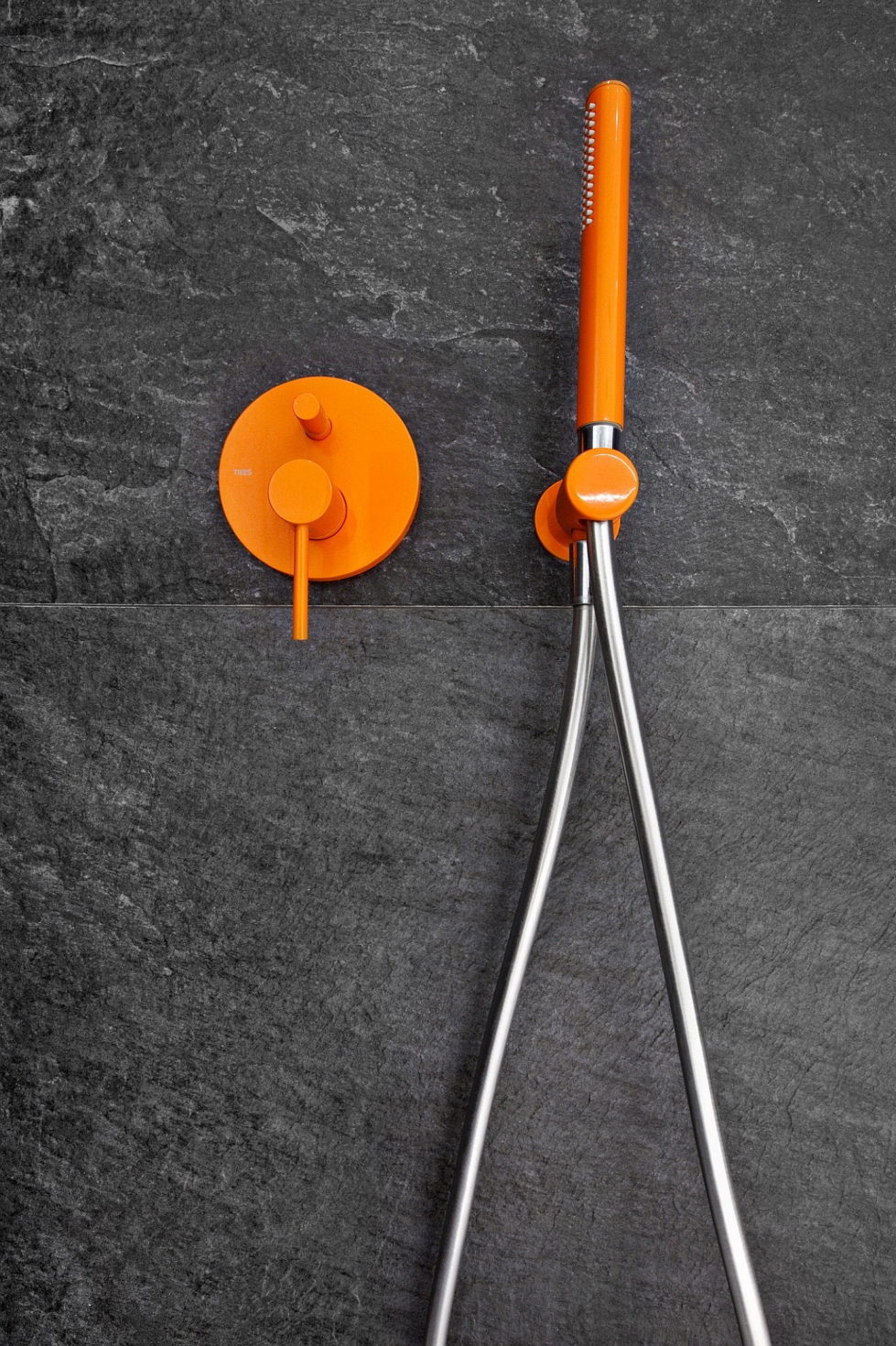 © Moiz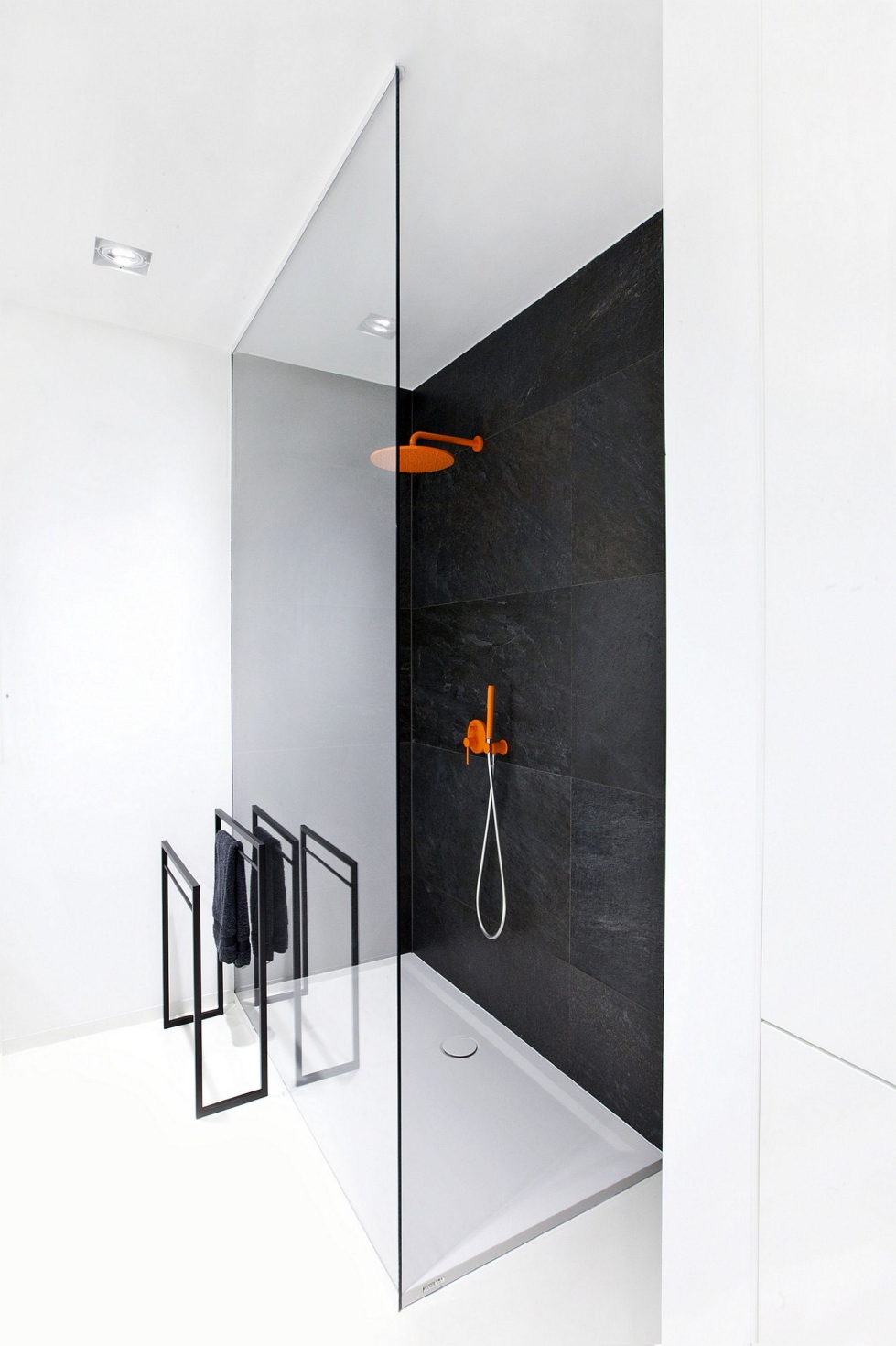 © Moiz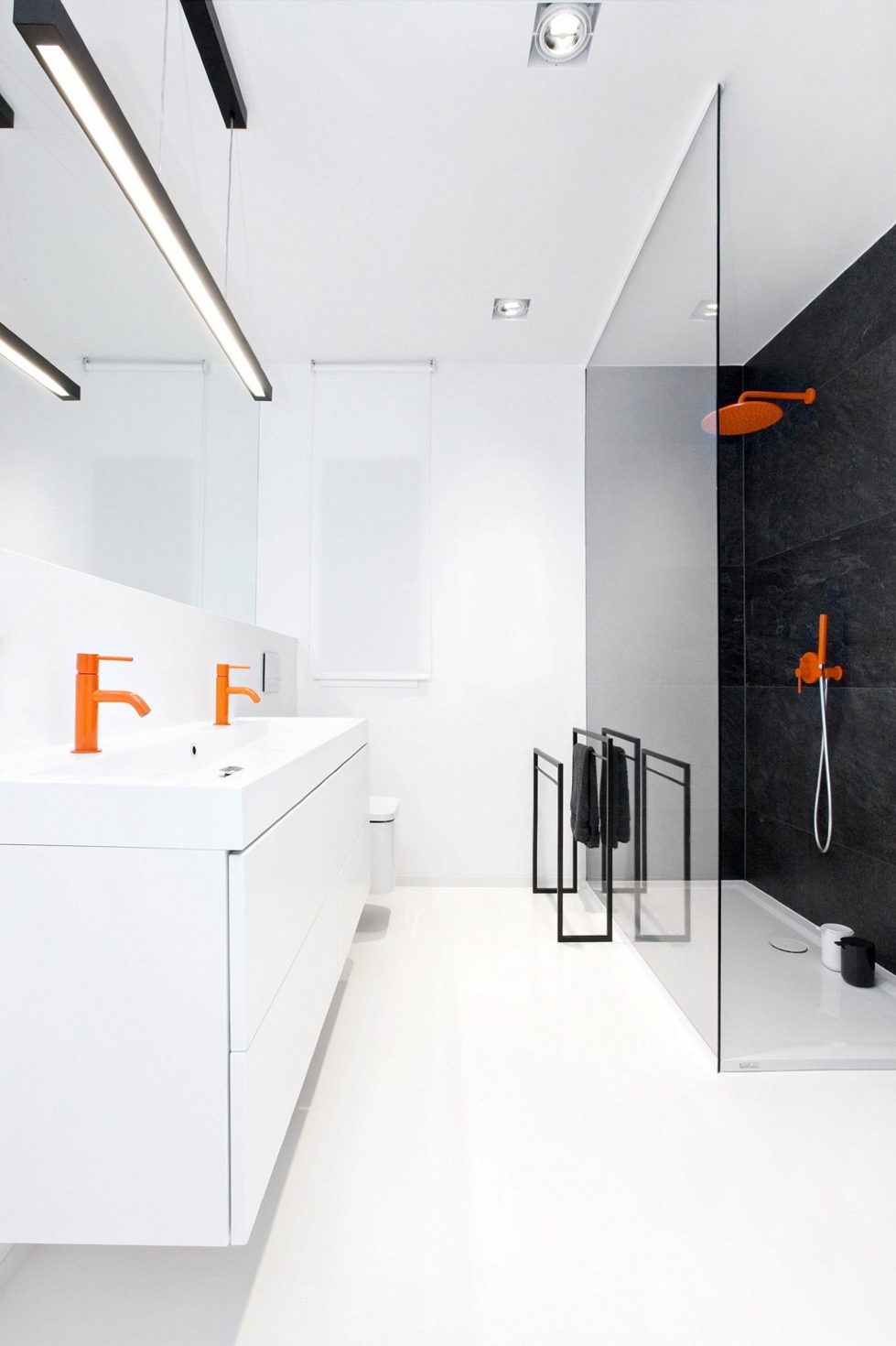 © Moiz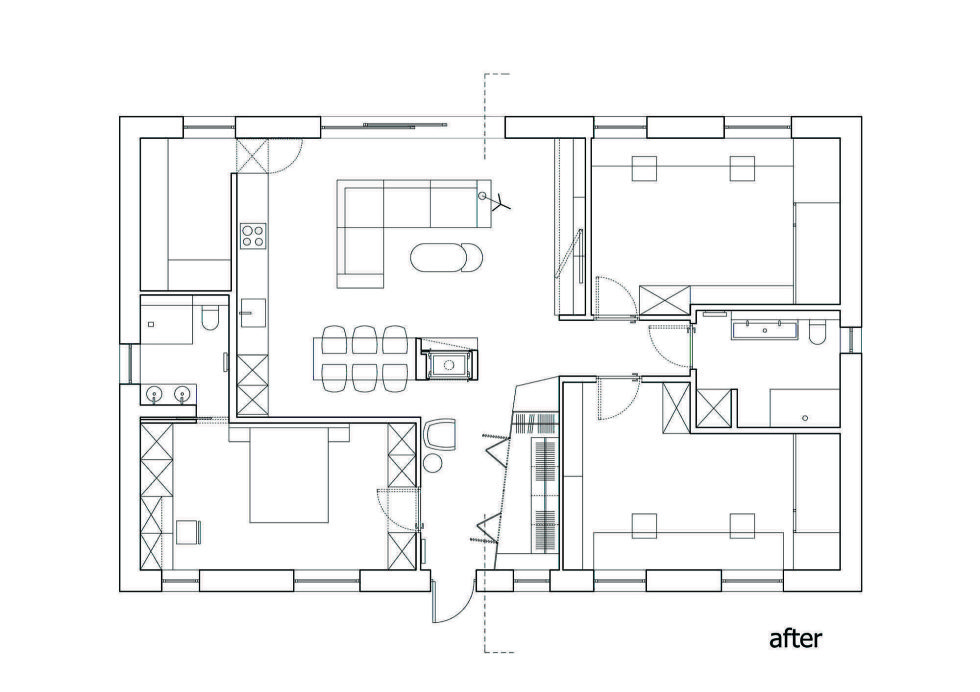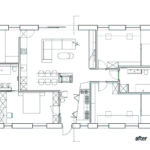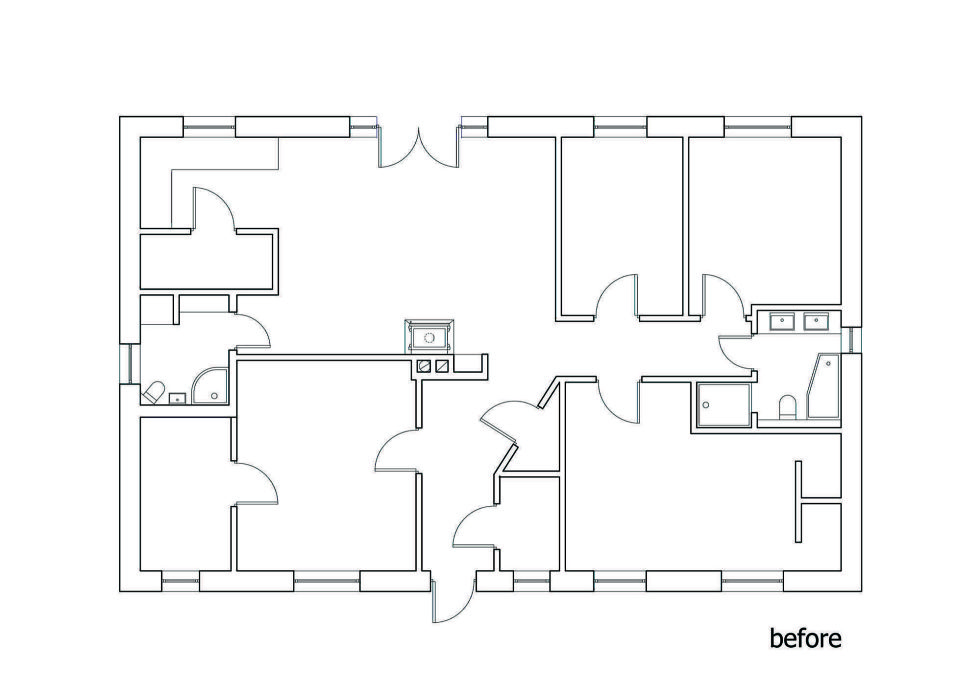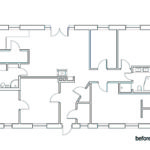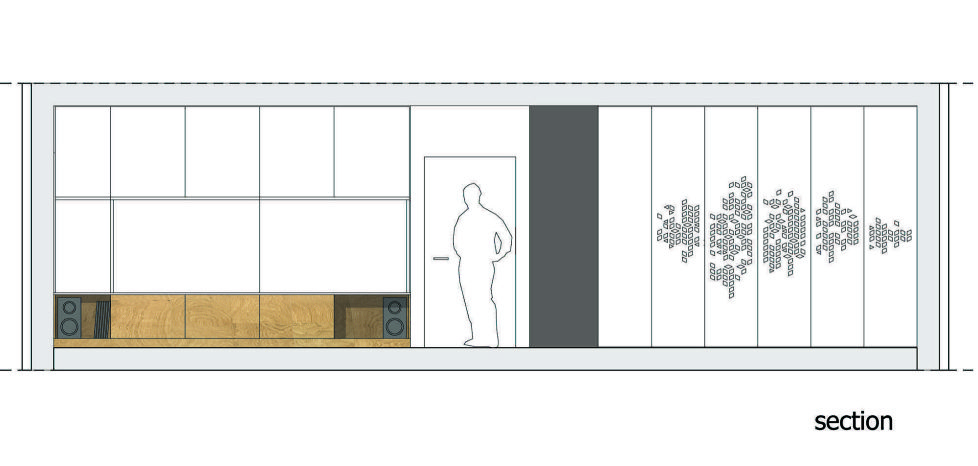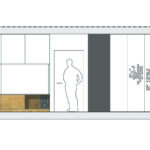 Project Authors: Spacelab / Photos by Moiz