The project of 2016 by ALTS Design Office in Yamashina ward (Mukō city, Kyoto Prefecture, Japan) is a perfect example of Japanese Minimalism. The house is constructed on a narrow land plot of small square and is located at the ancient ward of the tiny city with dense population, thus demanding high space saving.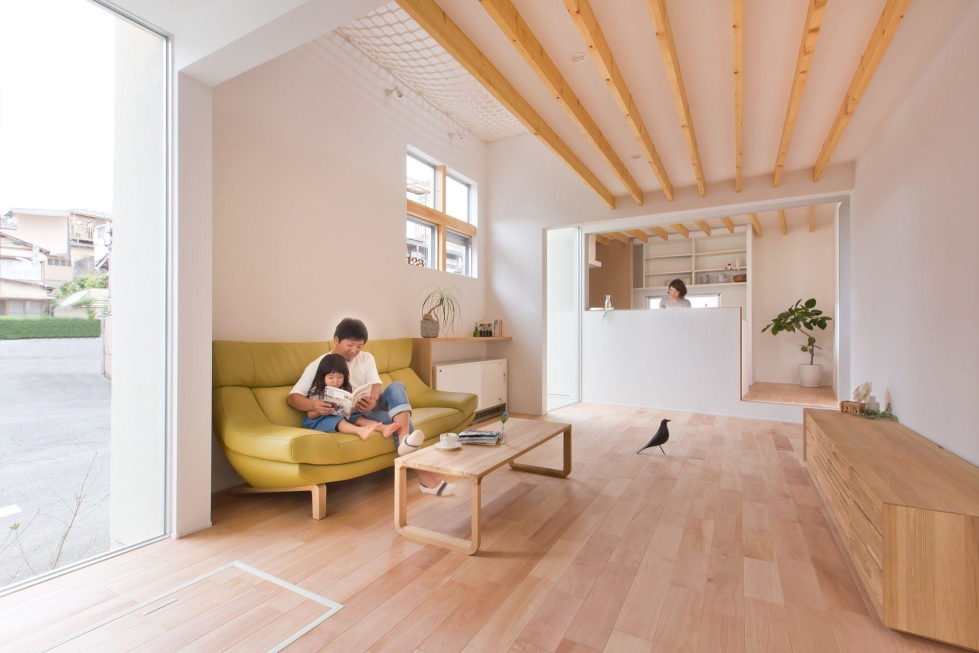 © Masahiko Nishida

The project is performed on a plot with noticeable slope; its location was developed in strict accordance with The Landscape Act. City authorities demand construction to be as effective as possible at such densely populated places; thus, the houses are built pretty close to each other and their territory is greened up.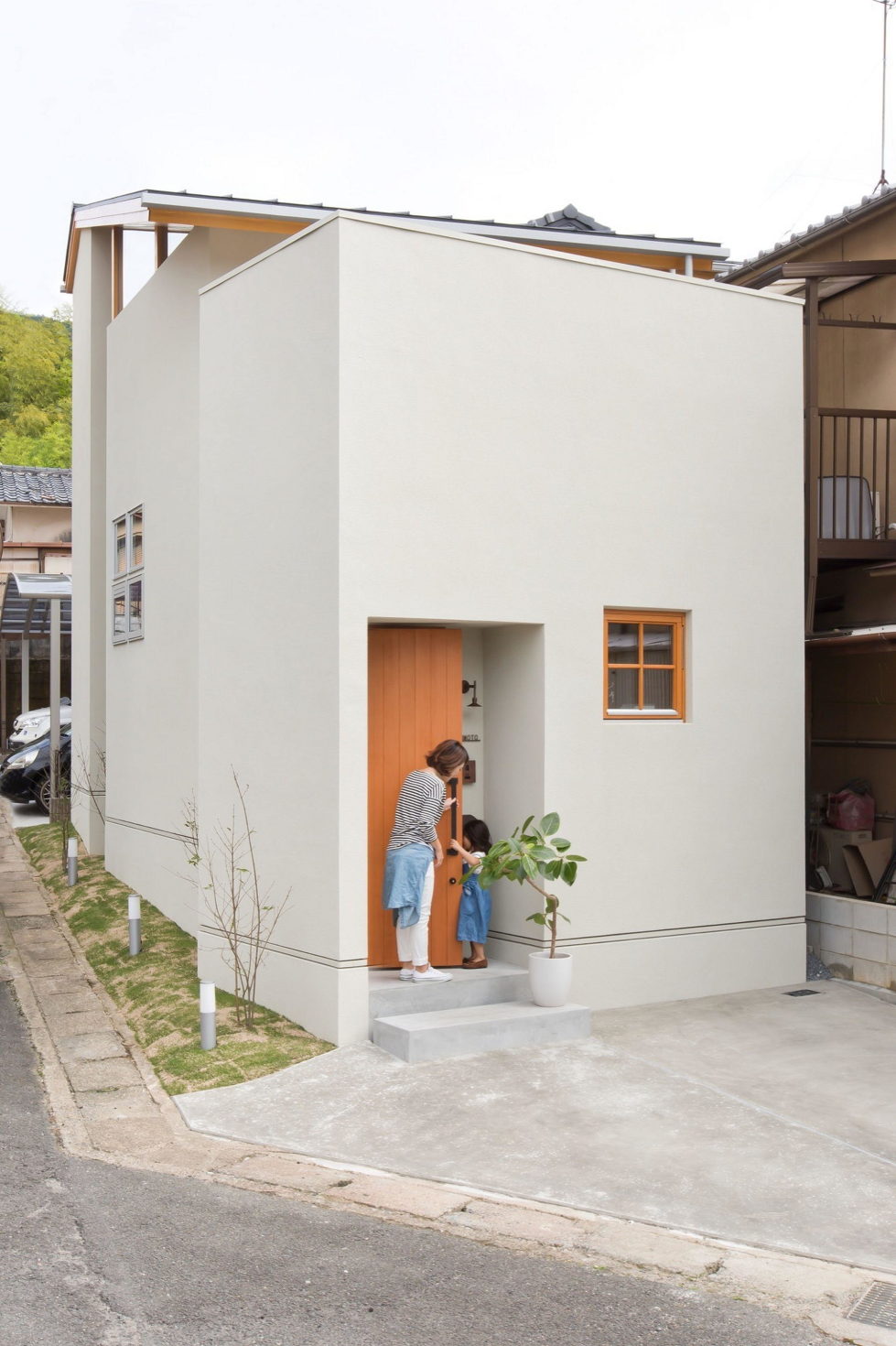 © Masahiko Nishida
Thus, the designers had a challenge to build a house with enough rooms and space for family pastime at the available space. The total square is around 105 sq meters and this proved to be enough for creation of comfortable and effective space.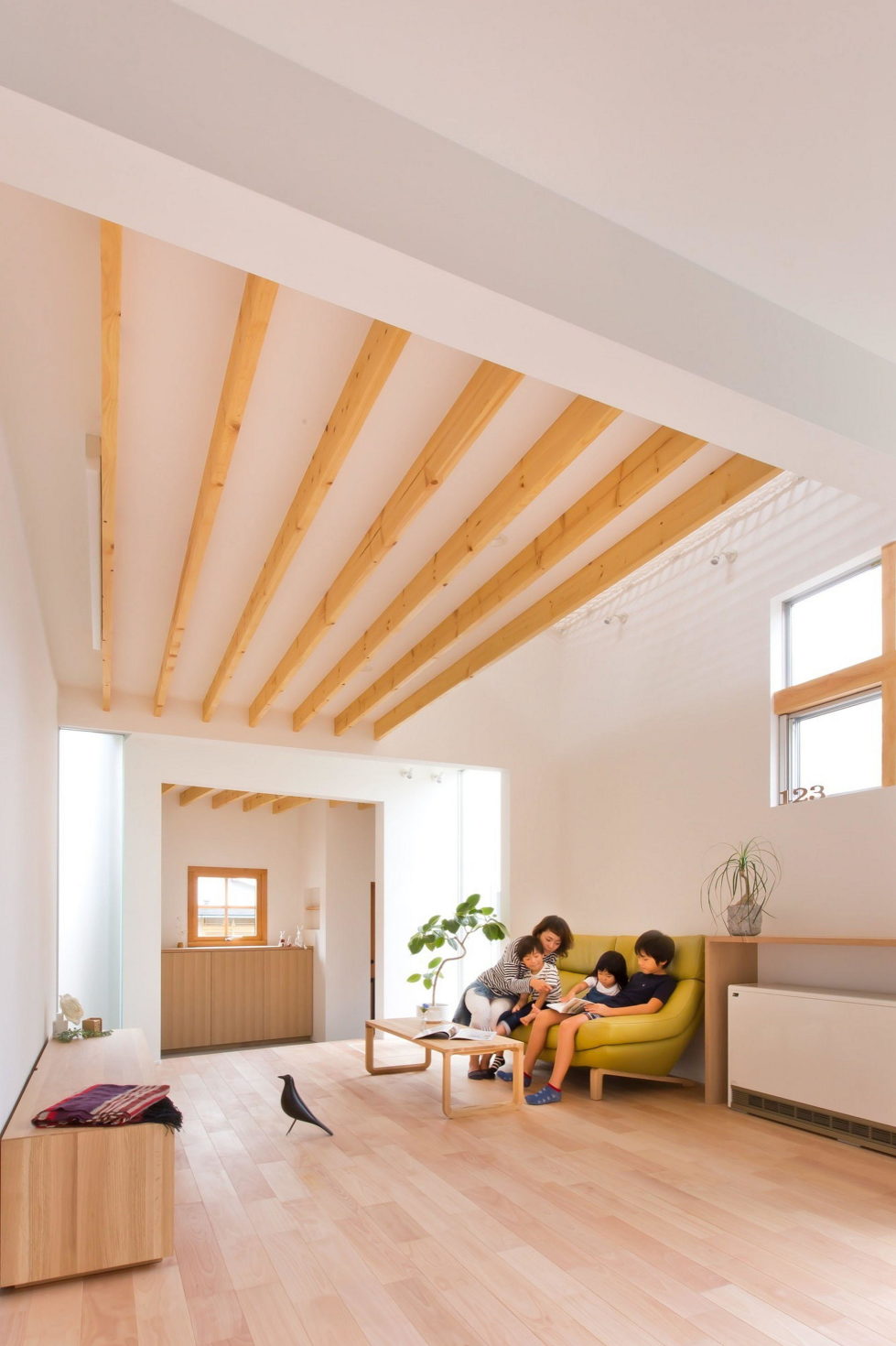 © Masahiko Nishida
The house`s construction consists of three separate zones, each of them is a separate volume, placed at slight angle towards each other. The space between these zones is filled with functional translucent structures. Such allocation creates optical illusion of large and opened space.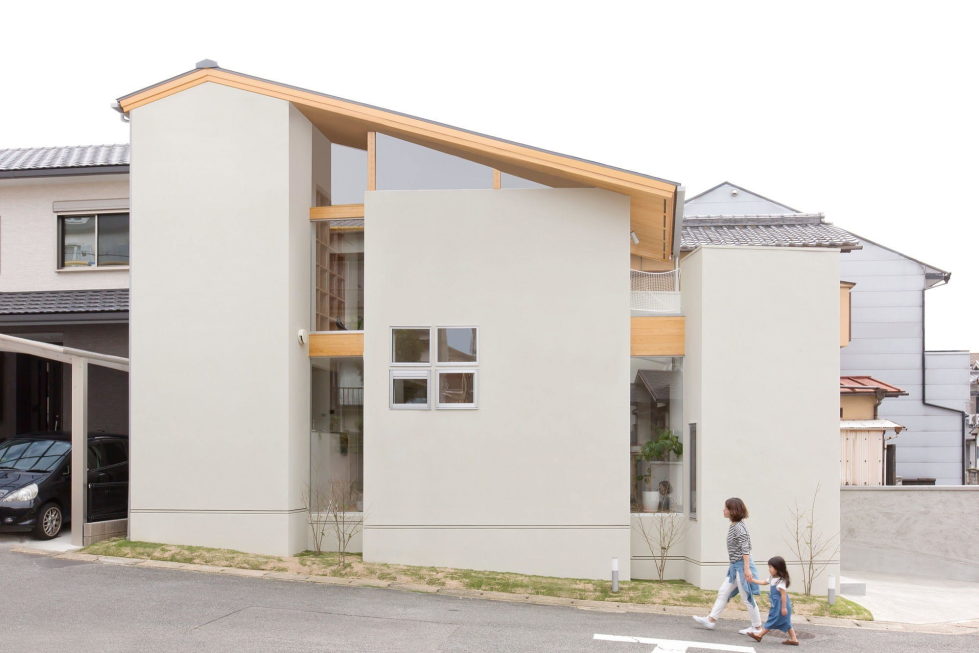 © Masahiko Nishida
Some other secrets of this house are described as follows.
There is nothing in excess in the rooms, where family members spend their main time. All storage places are hidden. One stellar with opened shelves is located between the two volumes.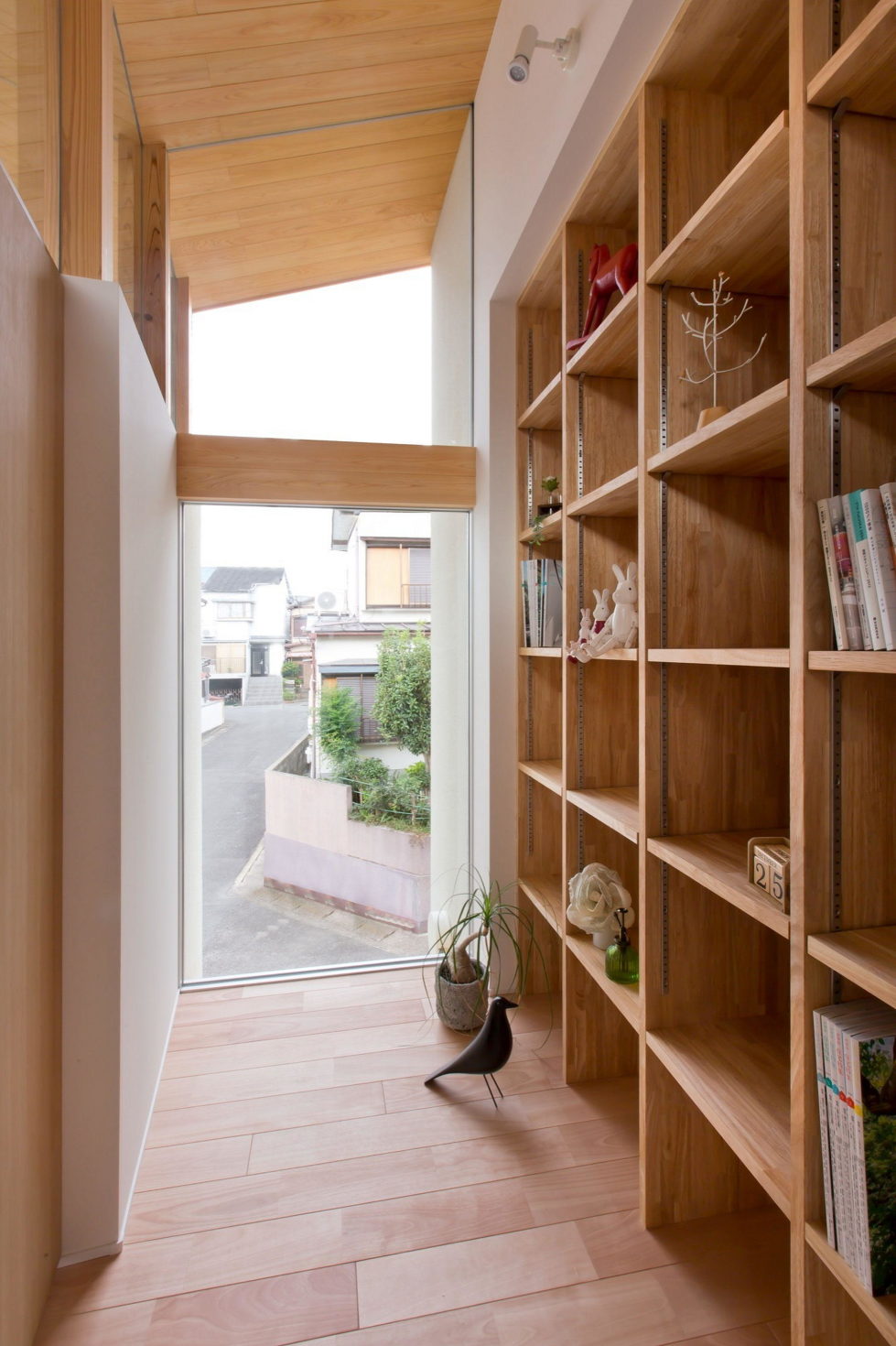 © Masahiko Nishida
The white colour in premises helps to visually expand the walls; it is diluted only with light wooden beams.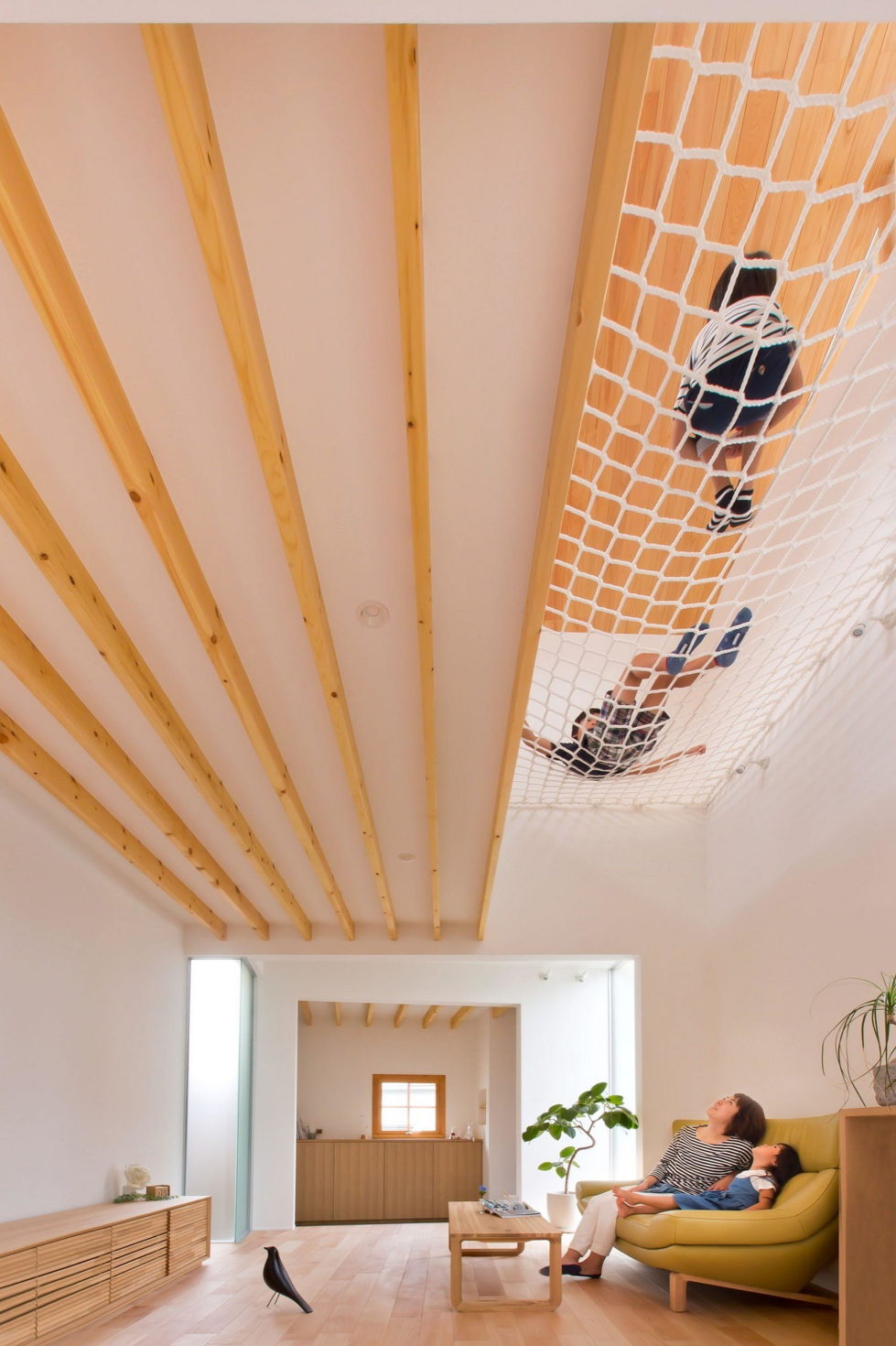 © Masahiko Nishida
Absence of structural wall partitions between separate premises is also necessary for comfort creation in a small house like this one.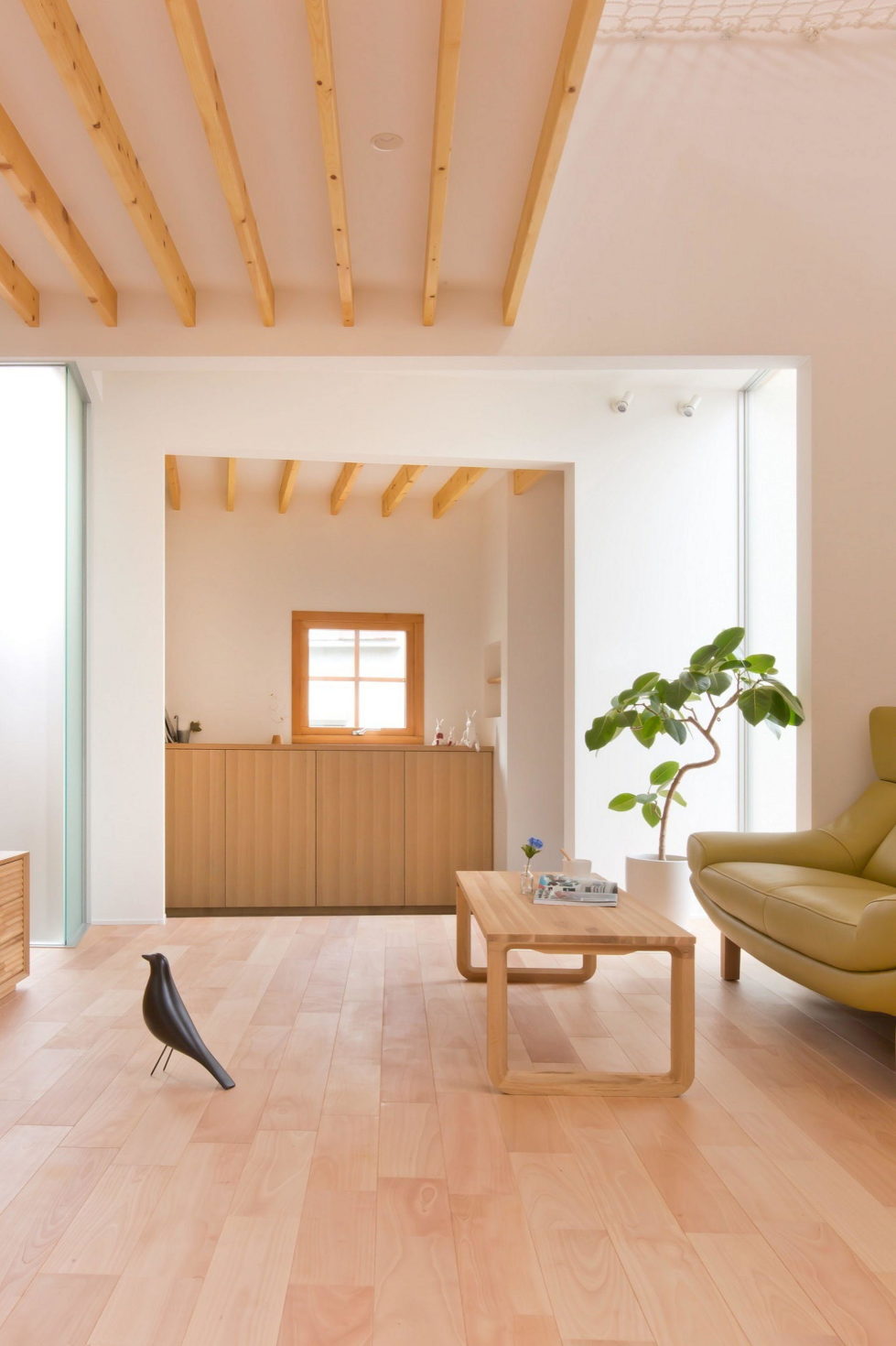 © Masahiko Nishida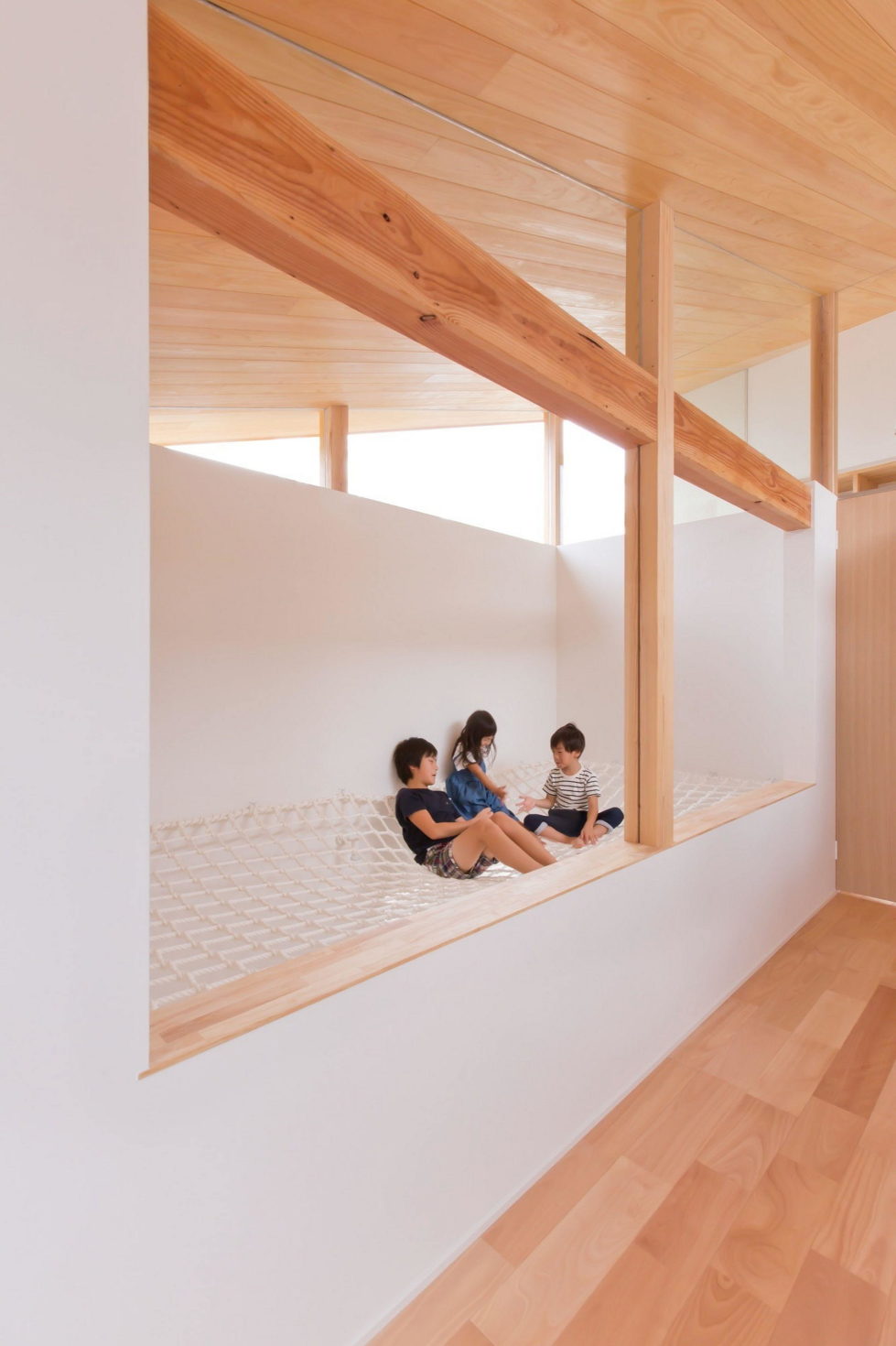 © Masahiko Nishida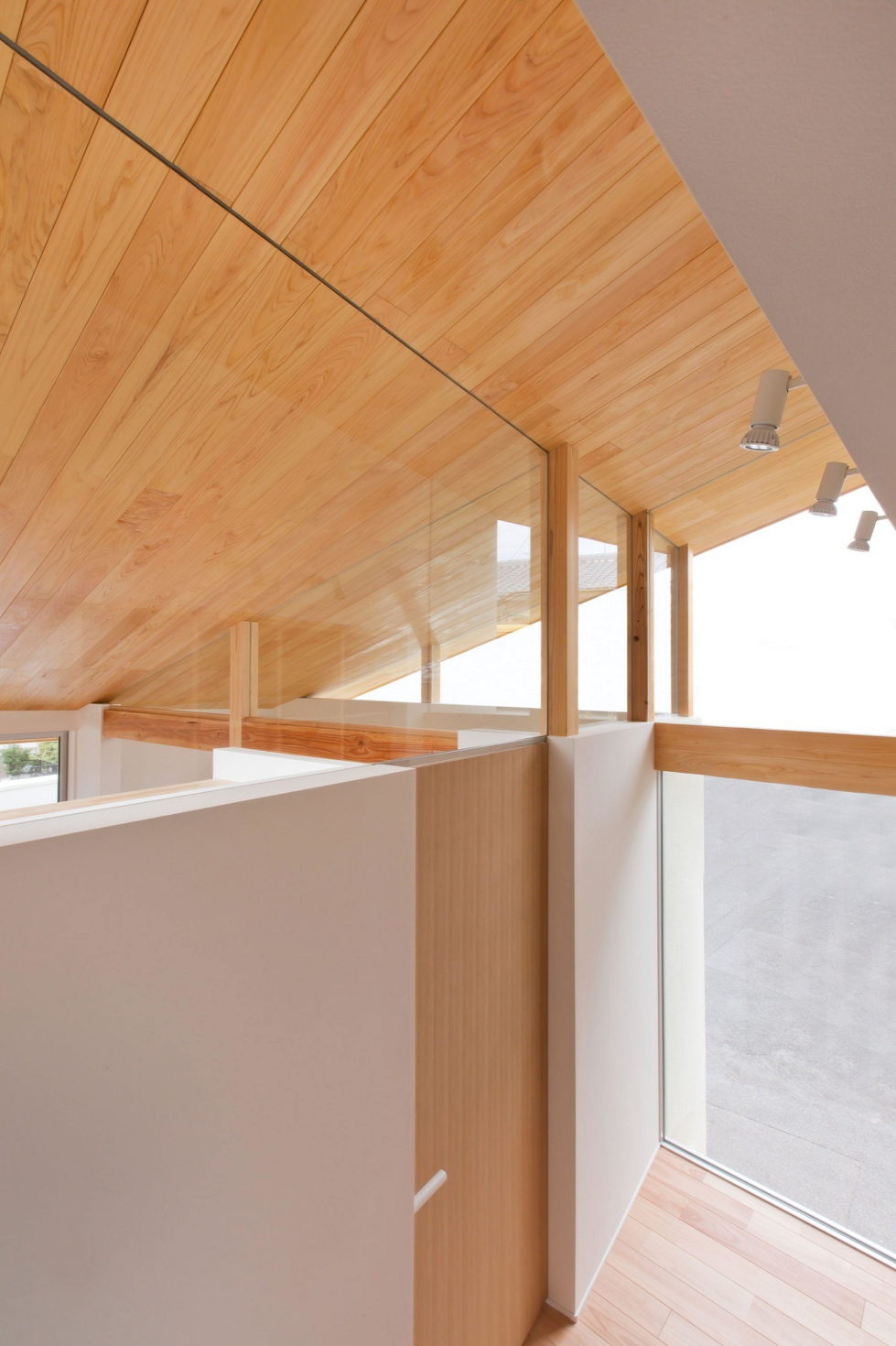 © Masahiko Nishida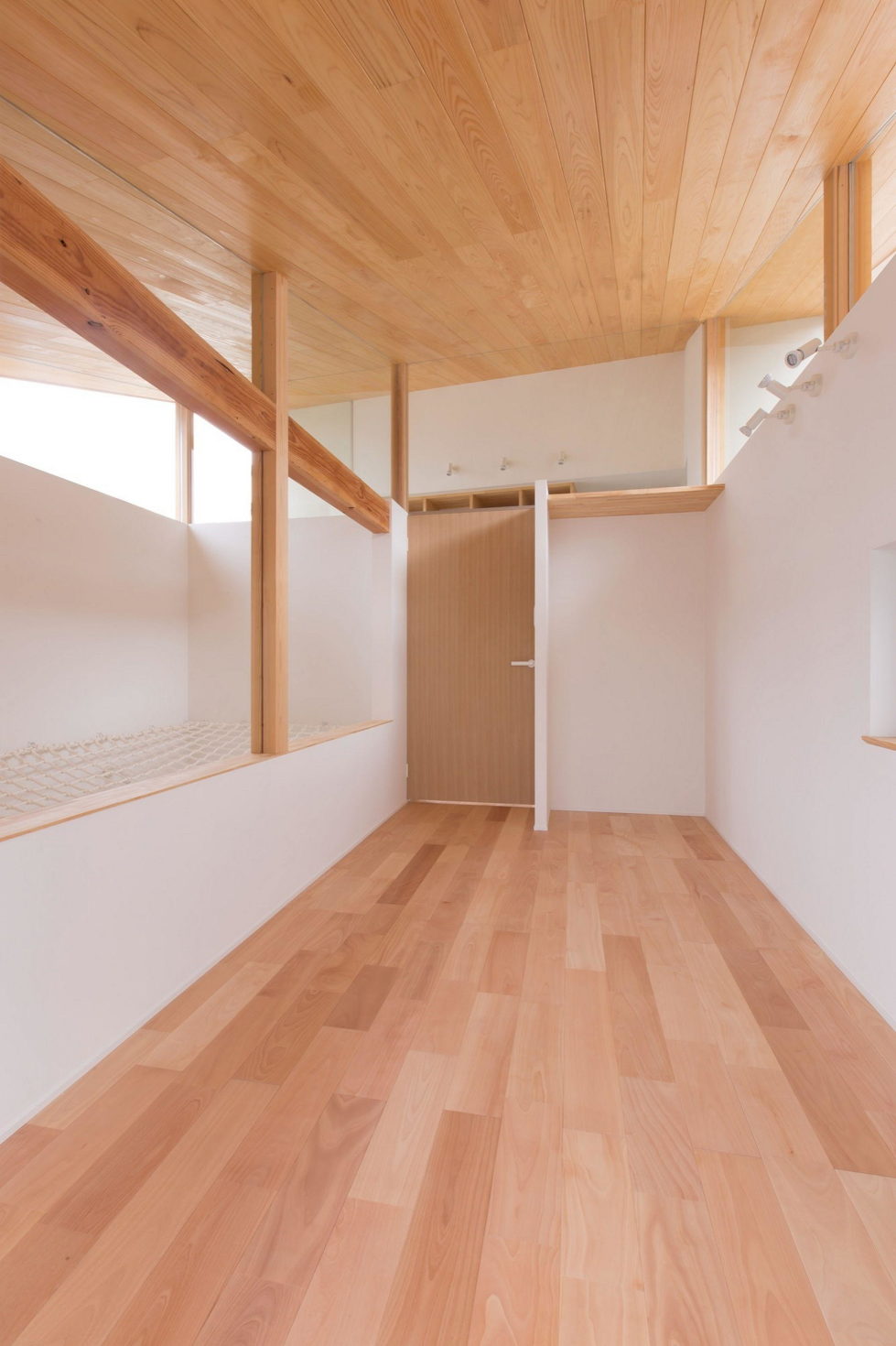 © Masahiko Nishida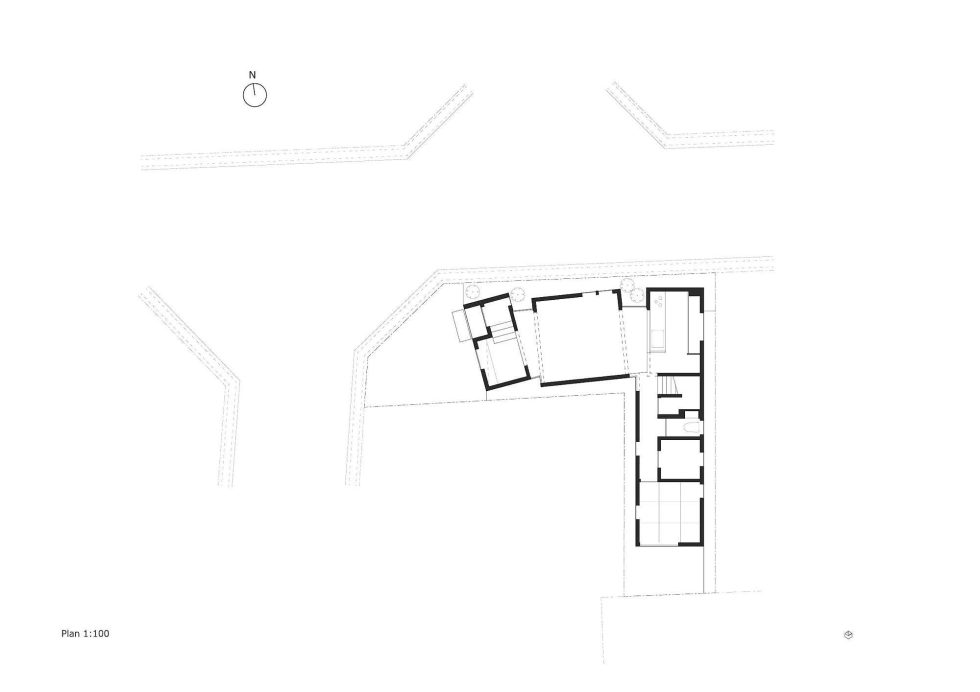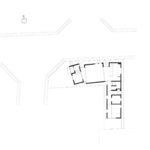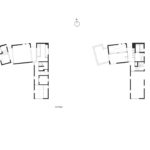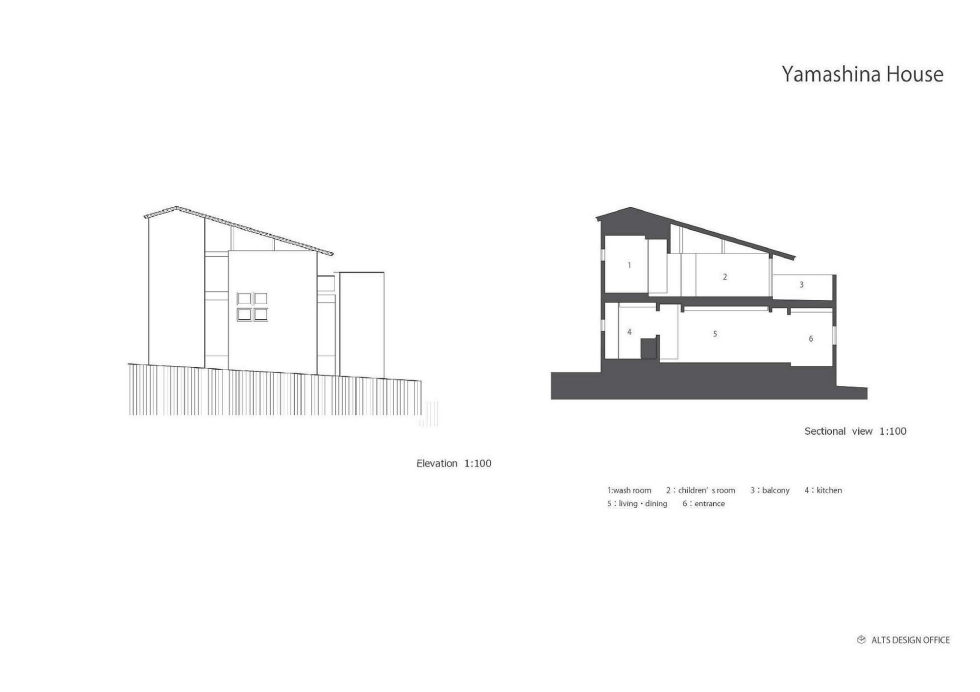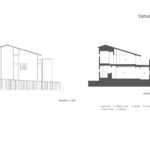 Project Authors: ALTS Design Office / Photos by Masahiko Nishida