Modern Japanese interior style combines asceticism and comfort.
Japanese style was at the height of popularity just recently. However, designers have refused from caricatural copying of traditional ethnic patterns in course of time and nowadays it's not the style, but stylization in trend. With this article we would like to demonstrate the peculiarities of modern Japanese classic style.
Modern Japanese interior style combines asceticism of the Land of the Rising Sun and comfort, habitual to the Europeans.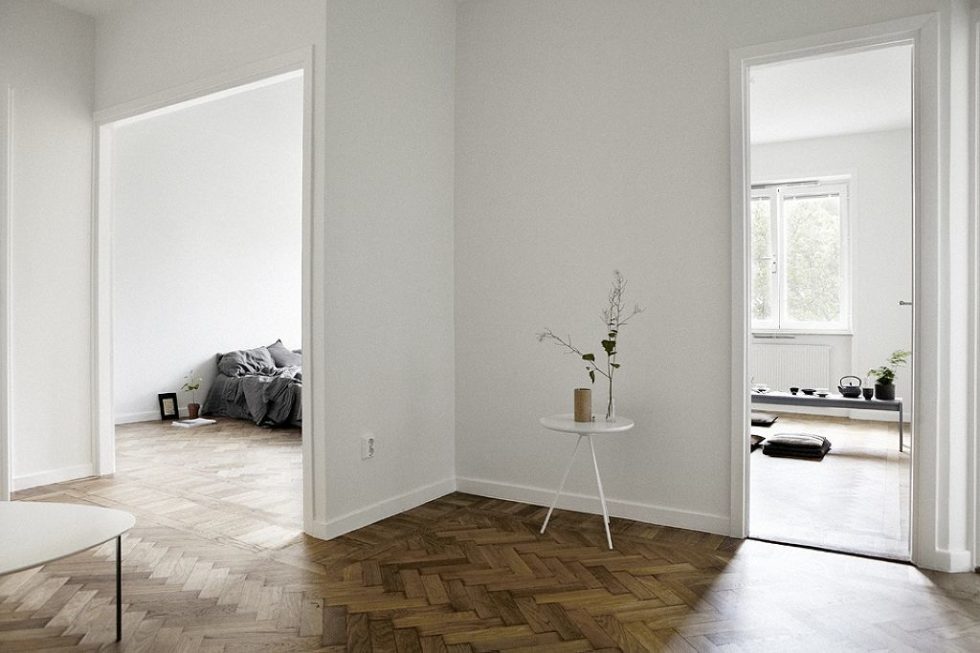 Inspired by Japanese motives, the designers of Fantastik Frank real-estate agency have introduced rather unusual and challenging variant of a city apartment decoration. In their work they kept to one of the key principles of eastern aesthetics named «Wabi», which means the absence of needless trumpery and deliberateness and the presence of elegance's simplicity and practicability.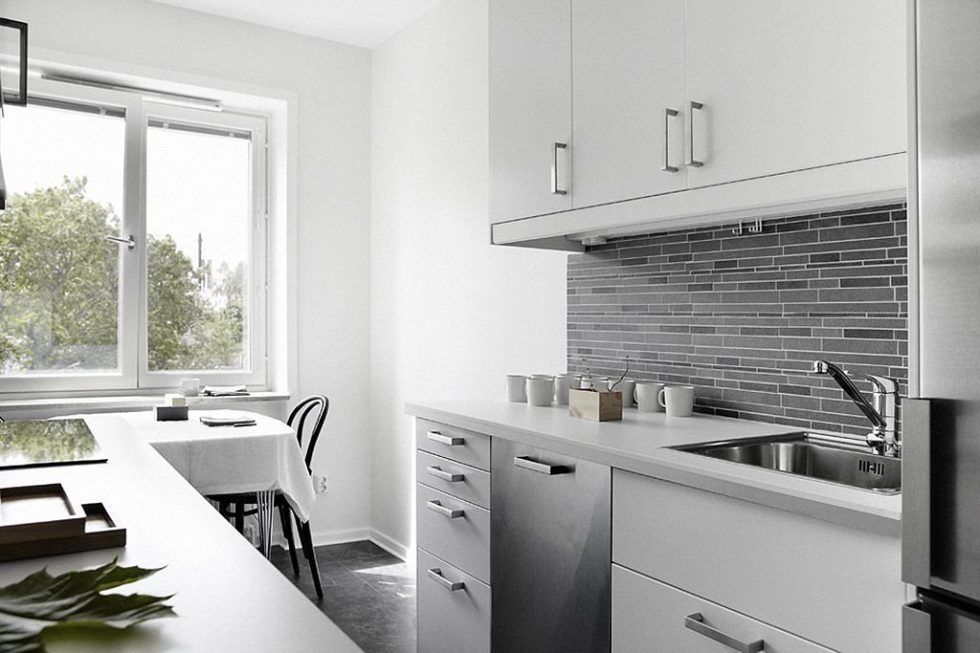 There are light tinctures prevailing in the interior, making the premises look larger and fresher.  Free and regular lines are constantly meeting the eye. At the same time small accessorizes and decor items are selected in accordance with another important aesthetic principle called «Yugen» (depth beauty of the item; element of understatement).
Traditional details have also found their place within the Japanese-styled decor, e.g. small racy table and pillows, located in the smallest room of the apartment and inviting to arrange a real tea ceremony.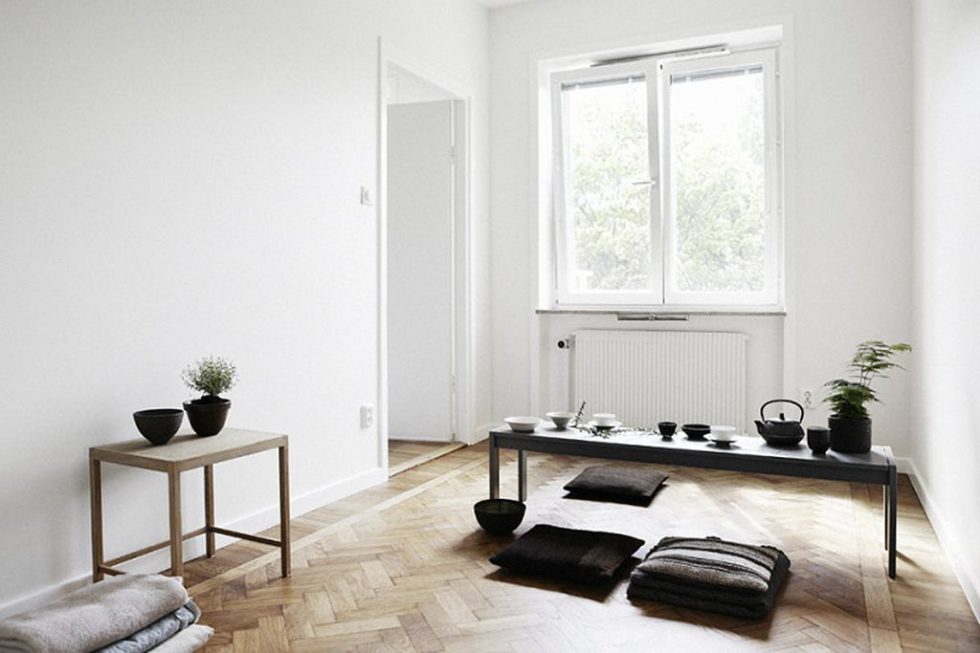 Those, who prefer warm natural tones and truly European comfort, would not be disappointed as well. The following photo demonstrates one of the most creative designers` projects. Despite the absence of connection between almost all interior elements and the Japanese style, while combined they successfully embody the lightness and simplicity, which are highly valued in the culture of the Land of the Rising Sun.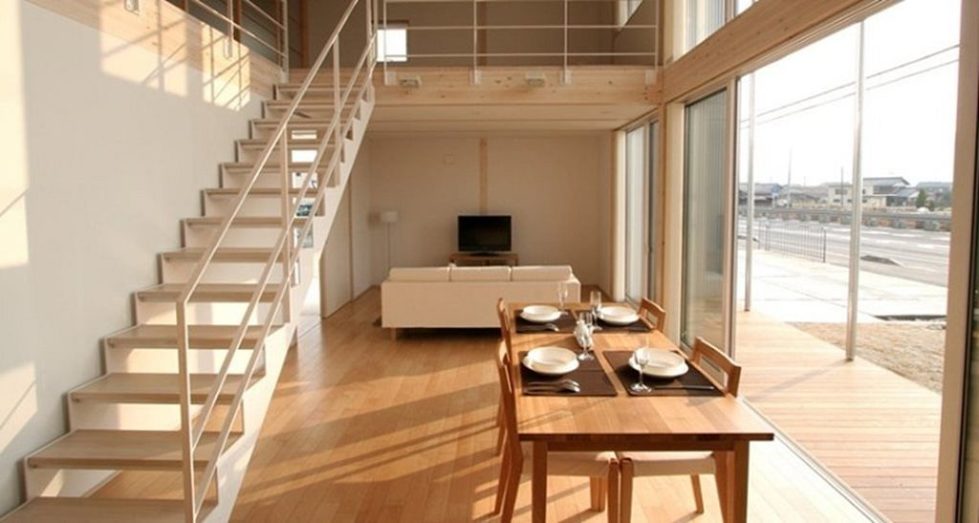 «Sabi» is the name of another interesting principle of eastern aesthetics, which is also worth mentioning. This word is literally translated as "corrosion" and is used to describe the matchless and unique beauty, which is attained by the item in length of time. In accordance with this principle designers create not only separate decor elements, but totally work over the interiors of entire rooms.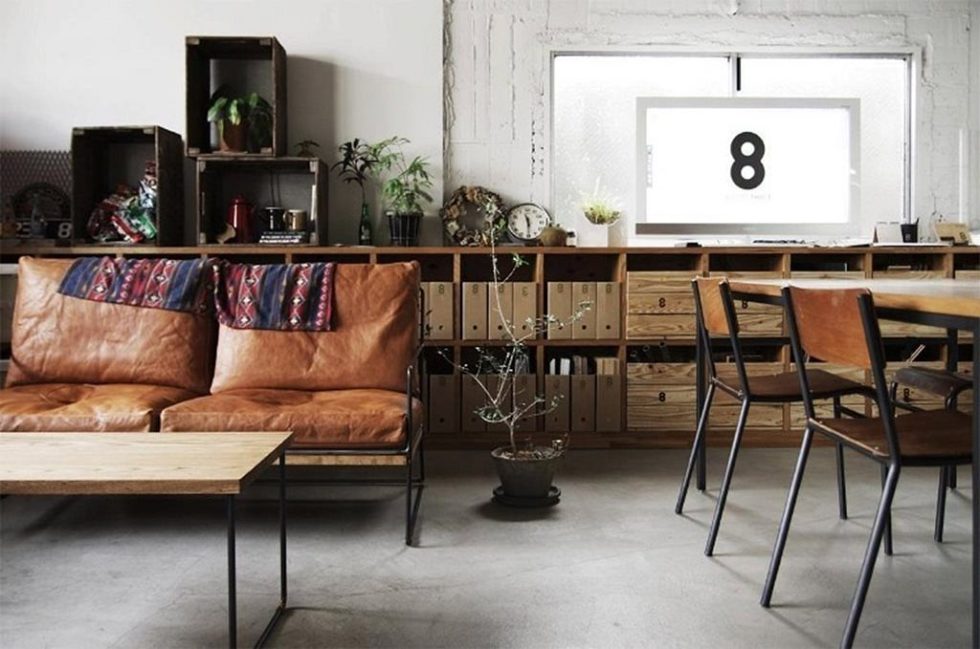 Decoration of a balcony or a loggia in Japanese style is the next original solution, as this part of house should not be empty. It is possible to create mini-cabinet for study or work during the summer time.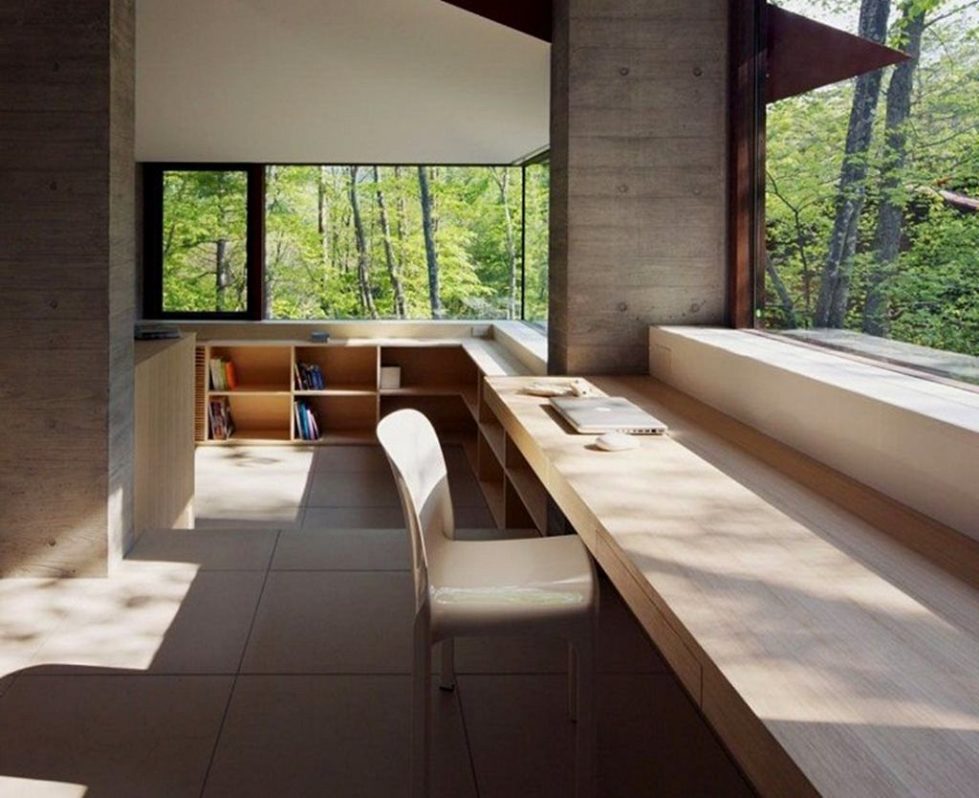 Japanese style seems to be appropriate only for adults' rooms.  Yet it is hard not to fall in love with the design of children's room, created by a talented designer. Some color accents as well as simplicity and laconism of all details are able to create the perfect atmosphere for studies and cognition of the world around.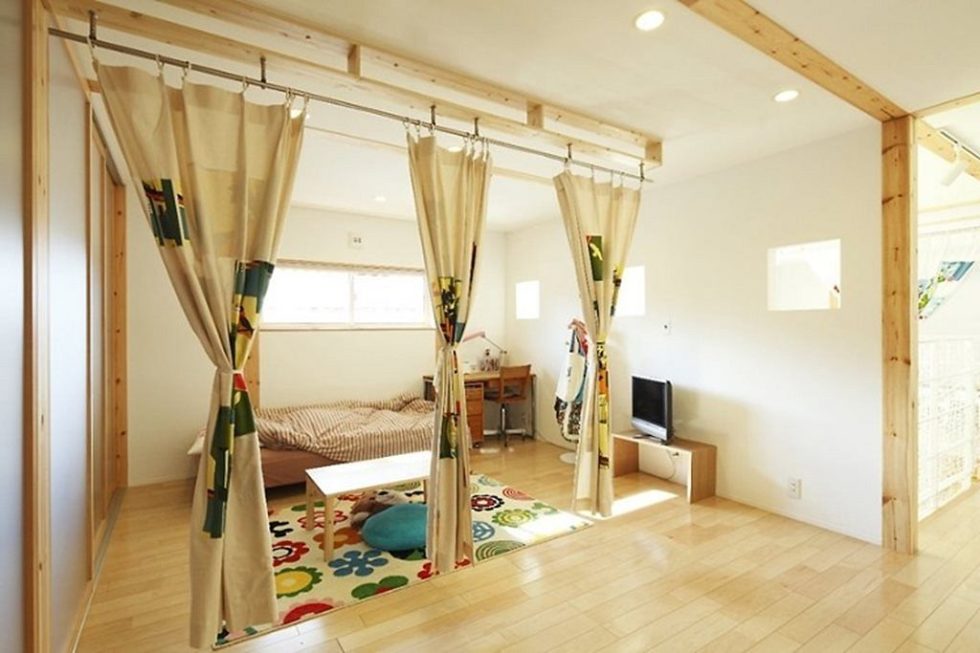 The Japanese style was stereotypically considered as monotonous, boring and too austere, but now this point of view is far back in the past. The interiors, performed in the best traditions of the Land of the Rising Sun, could be not only stylish, but truly cozy and comfortable.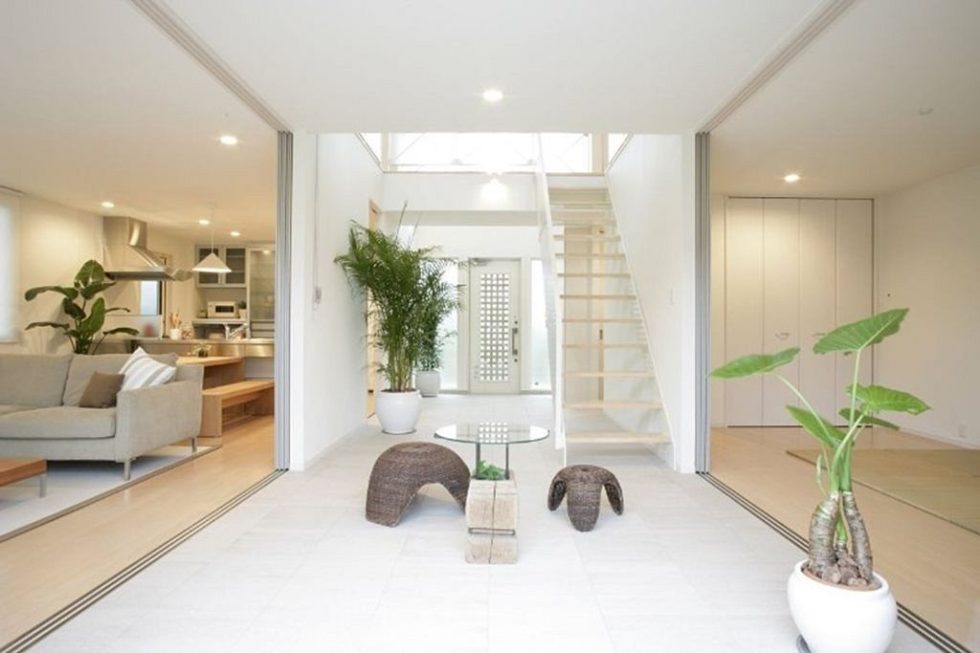 Gallery of Modern Japanese Style design ideas