The Japanese style with its impeccable color combinations and concise forms is one of the most popular ethnic styles. It is a decorative minimalism style, in which the main principle of designing is usage of a small amount of furniture and decorations. Thus, there is no attention overload; the space is structured calmly and clearly. Combinations of light colors, such as white, cream, shades of beige, milk are commonly used in this style. Japanese furniture has smooth surfaces instead of textured. It could be also painted in bright colors and made of bamboo. Fabrics are creamy and white and mainly made of natural cotton and silk. In Japanese houses the resting space is located in the center of the room. The peculiarities of the Japanese house are characters, which decorate almost every element of the house (from furniture in the hallway to special-ordered built-in wardrobes for the living rooms).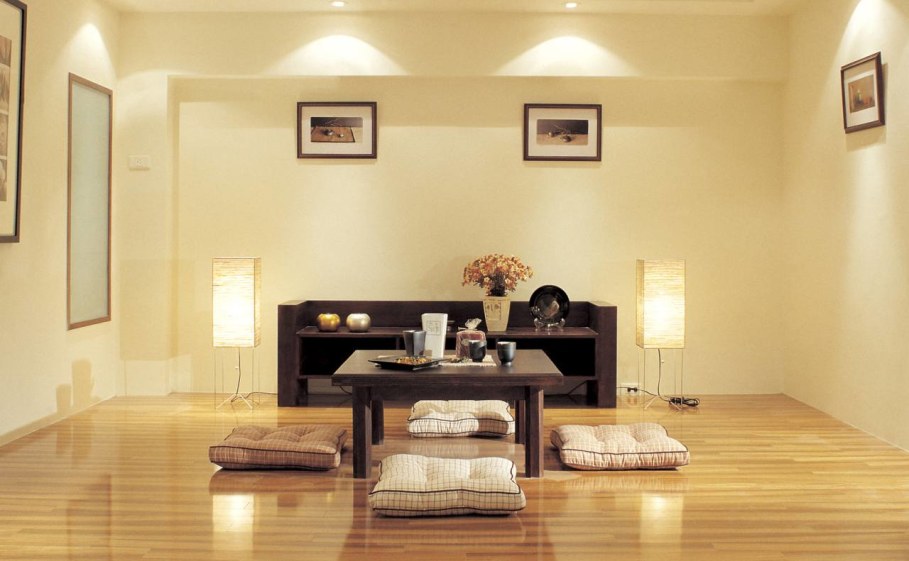 Free space is the main attribute of this style and that is why it is better to use traditional Japanese partitions or sliding doors instead of usual connecting walls. If it is possible, make a window from the floor to ceiling (like a French window). Put braided carpets or rugs on the floor. When choosing furniture, look for items made of dark wood like wenge and always with a smooth surface. But if you certainly want to have light-colored furniture, then choose species without clearly defined patterns – for example, on larch.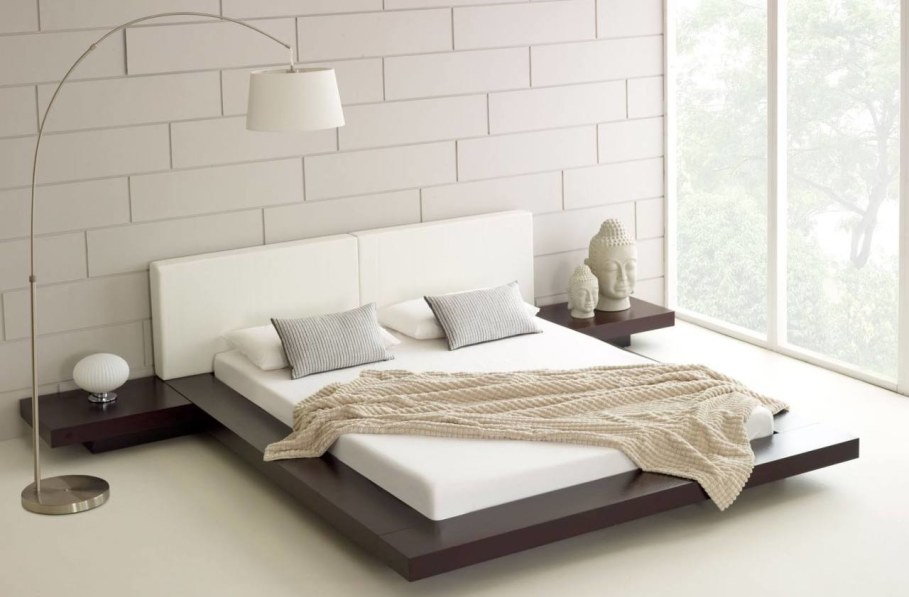 Use paper or silk lamps with lamp-shades for lighting because they give soft diffused light. However, do not get carried away with the details: hang on the wall a kimono, put a flower in a vase and this woxuld be more than enough for such interior. Japanese style it is, first of all, a maximum of open space, which could be limited only by necessary structural elements, such as walls, floor, ceiling, supporting columns or walls. Therefore, a country house is a perfect place for an embodiment of Japanese house interior.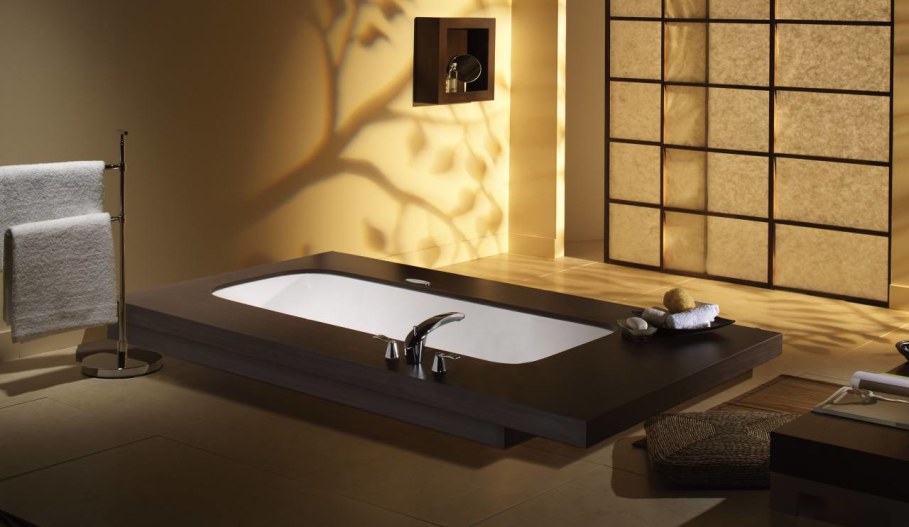 Textiles play a very important role. Here all kinds of rugs and mats as well as curtains and fabric screens are welcome to use. Nowadays this national feature is successfully borrowed by numerous manufacturers who have created an entire industry of fabrics and wall coverings in the Oriental style. Characters, the image of the leaves or flowers are considered as the common motifs. In addition, straw, raffia, jute, bamboo and other plant materials are increasingly used as components of coverings for decorating. In our fast-moving era when we feel information and emotional overload every day, it is so pleasant to come home and just turn away from the bustle, find a long-awaited peace and immerse in an atmosphere of comfort and warmth. Most likely, that is why we prefer the interiors with minimum of decorations. So, our tired after the hardworking day consciousness simply requires having a rest in a place you can meditate in, besides, your eyes need a break from the bright and colorful world.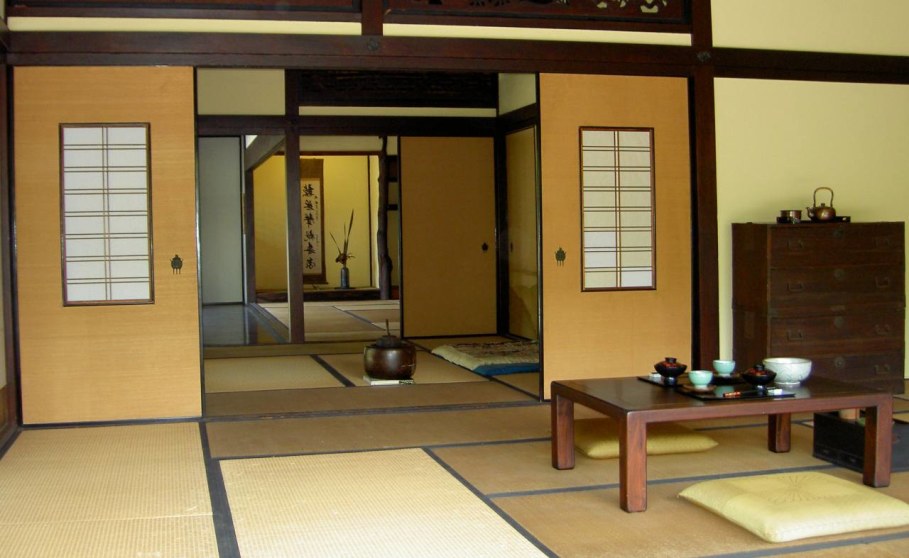 Photo Gallery: Japanese Style interior design