A luxurious villa called Sunflower House is located at the paradise, namely at a small fisherman`s dorp on the Mediterranean coastal area of Costa Brava, El Port de la Selva municipality, Girona, Spain. Cadaval & Sola-Morales architect bureau is the creator of this beautiful project. The house has an unusual shape of s sunflower and is built on the slope of the mountain, with s breathtaking view of the sea.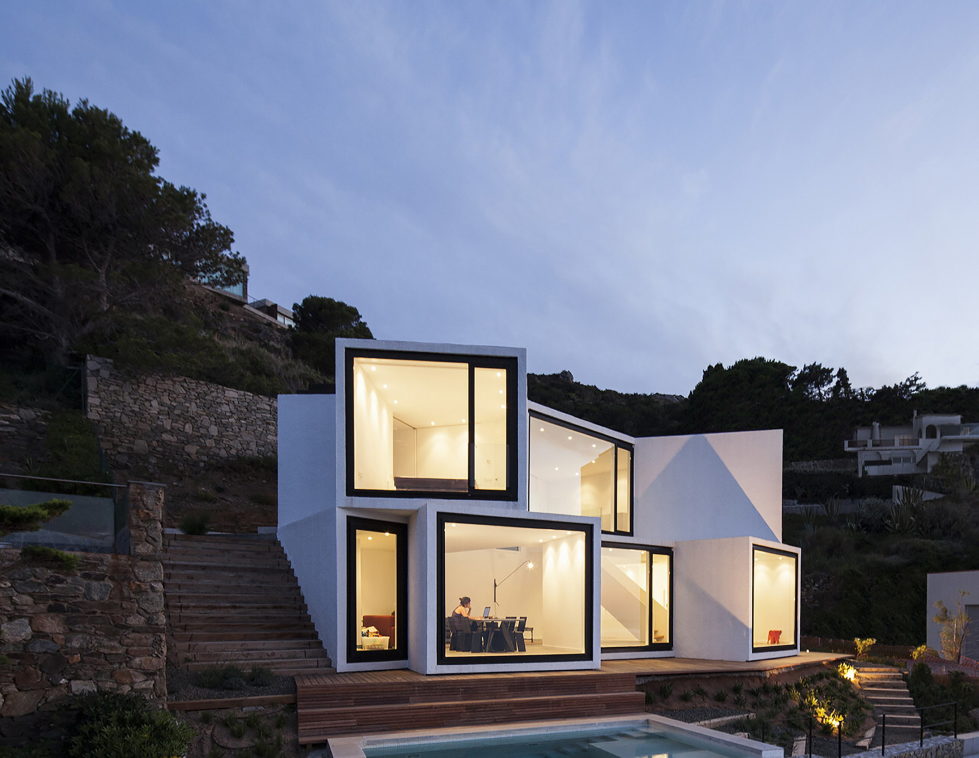 © Sandra Pereznieto

Features of local climate influenced the selection of architecture composition and construction materials. The house has ten blocks, which looks like small scattered cubes. Original construction of the building not only ensures maximal receipt of sunlight, yet saves it from the strong wind, which may sometimes reach up to 180 km/h. Unique Japanese glasses, usually used for the glazing of skyscrapers, were applied for glazing of this house as well.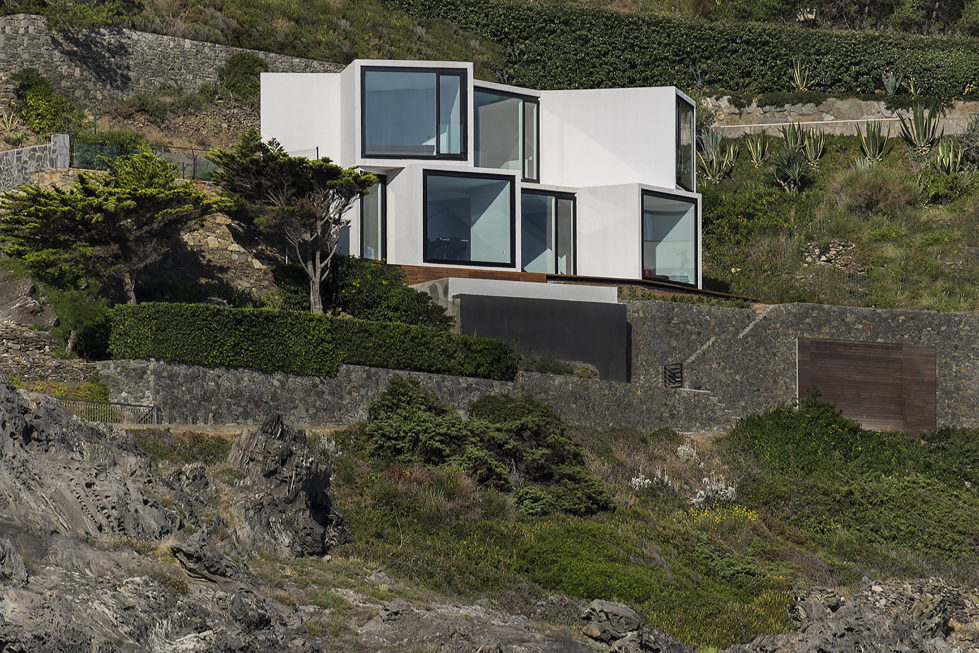 © Sandra Pereznieto
Apart from that, they are able to accumulate solar energy and accomplish a heat-saving function. Due to the large glazing square, all of the premises have a panoramic view of the coast. General house`s area is 250 sq. meters; the first floor contains a social zone (the living room with a fire place, dining room, kitchen, and opened terraces).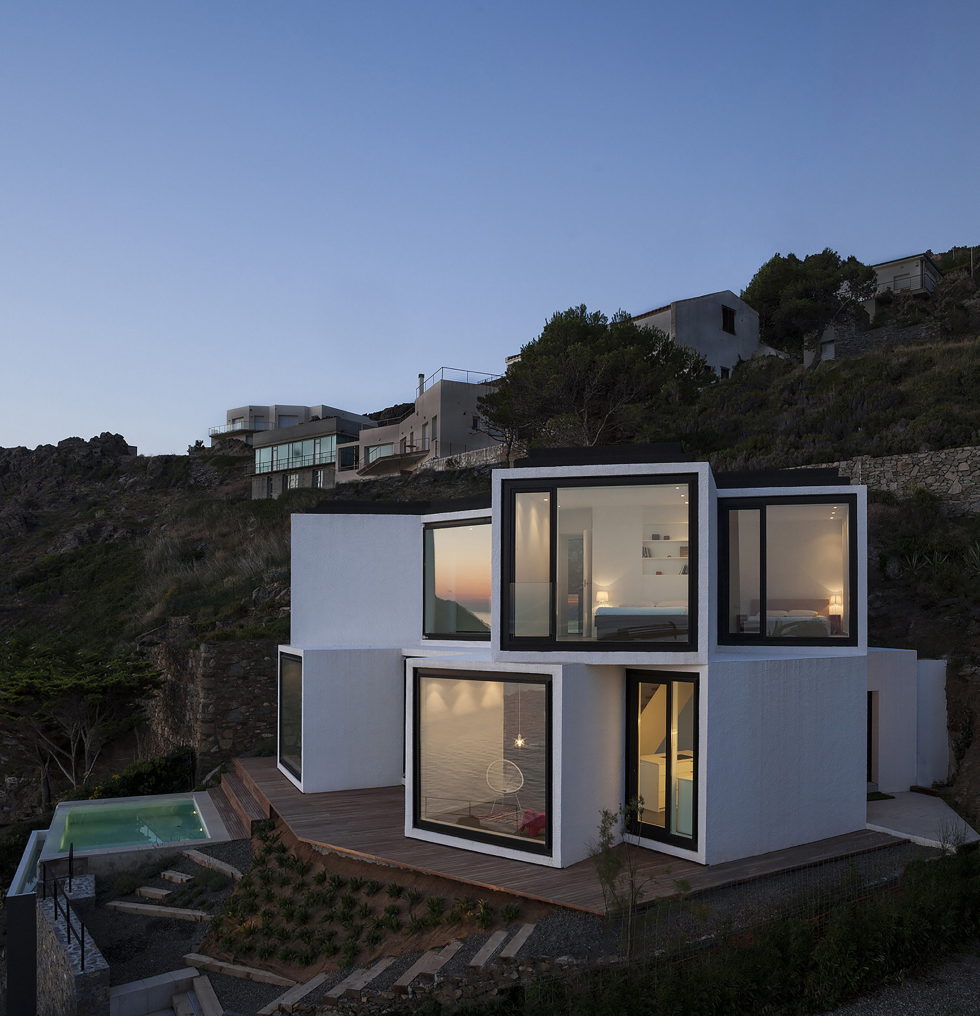 © Sandra Pereznieto
Opened planning, a minimal amount of furniture, as well as predominance of white color, make the space free and light. The second floor accommodates three bedrooms and a rest zone. Modern, stylish design and monochromic finishing provide placidity and relaxation. There is a wooden terrace across the perimeter of the house with an entrance to the picturesque swimming pool. There are cozy courtyards between the building`s blocks, protected from strong winds. Moreover, there is an underground garage here.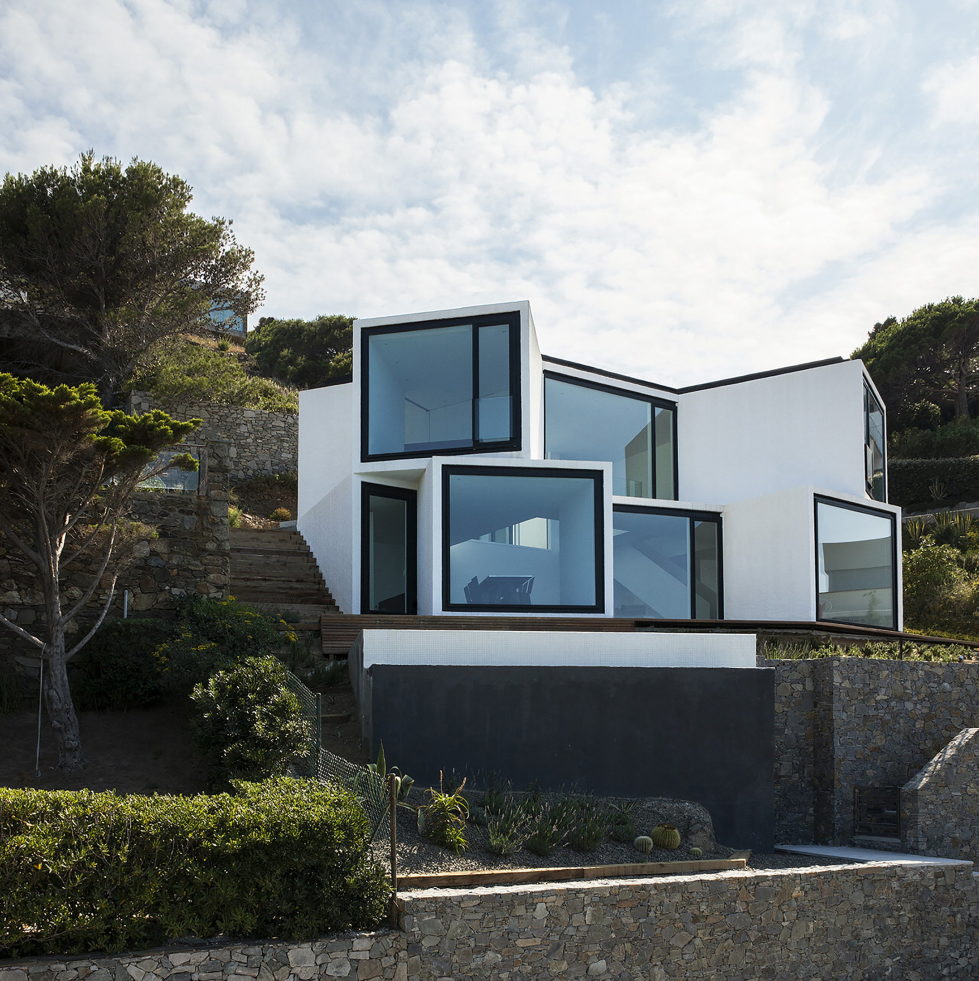 © Sandra Pereznieto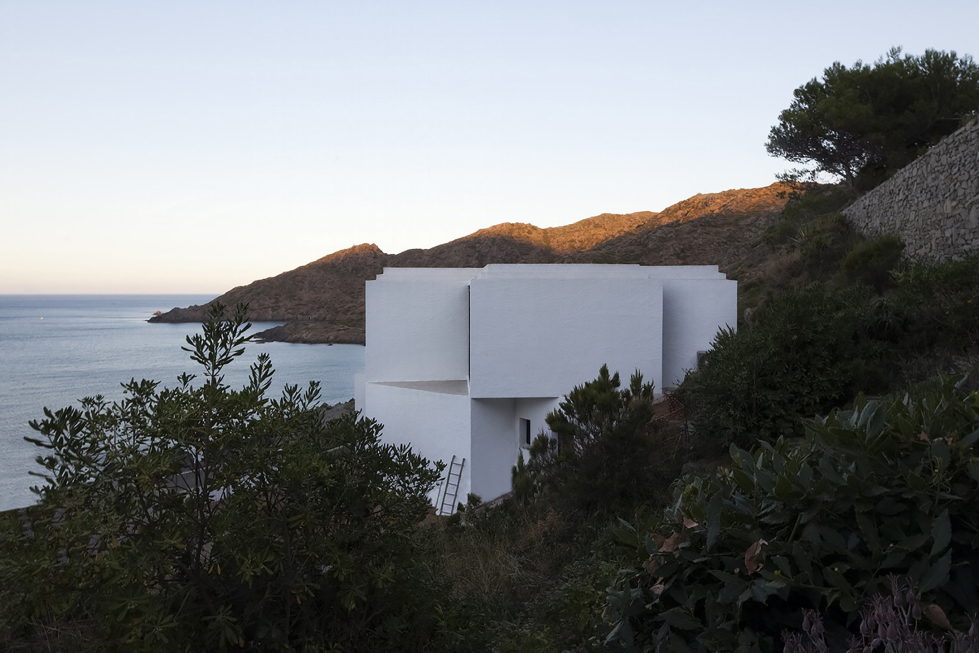 © Sandra Pereznieto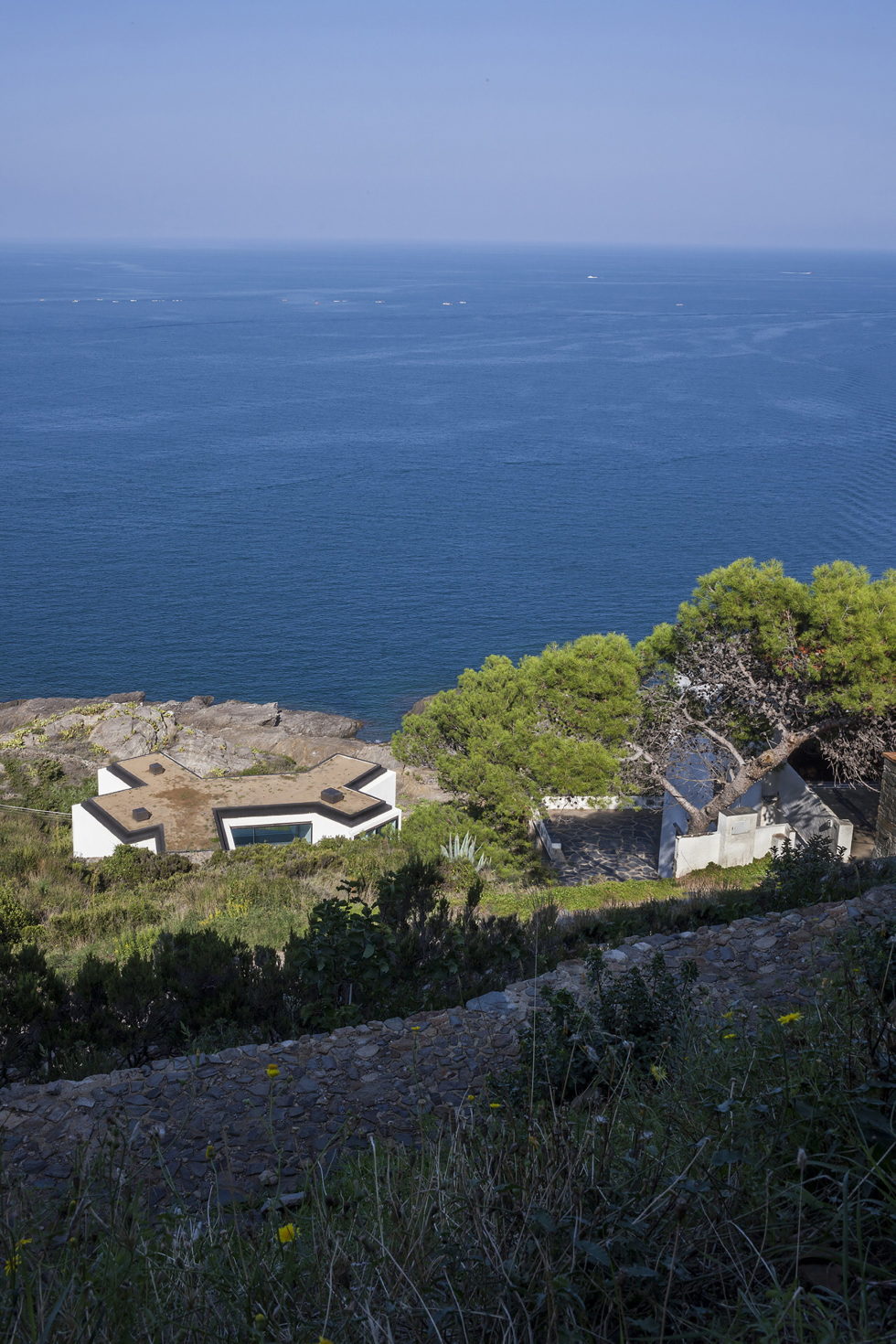 © Sandra Pereznieto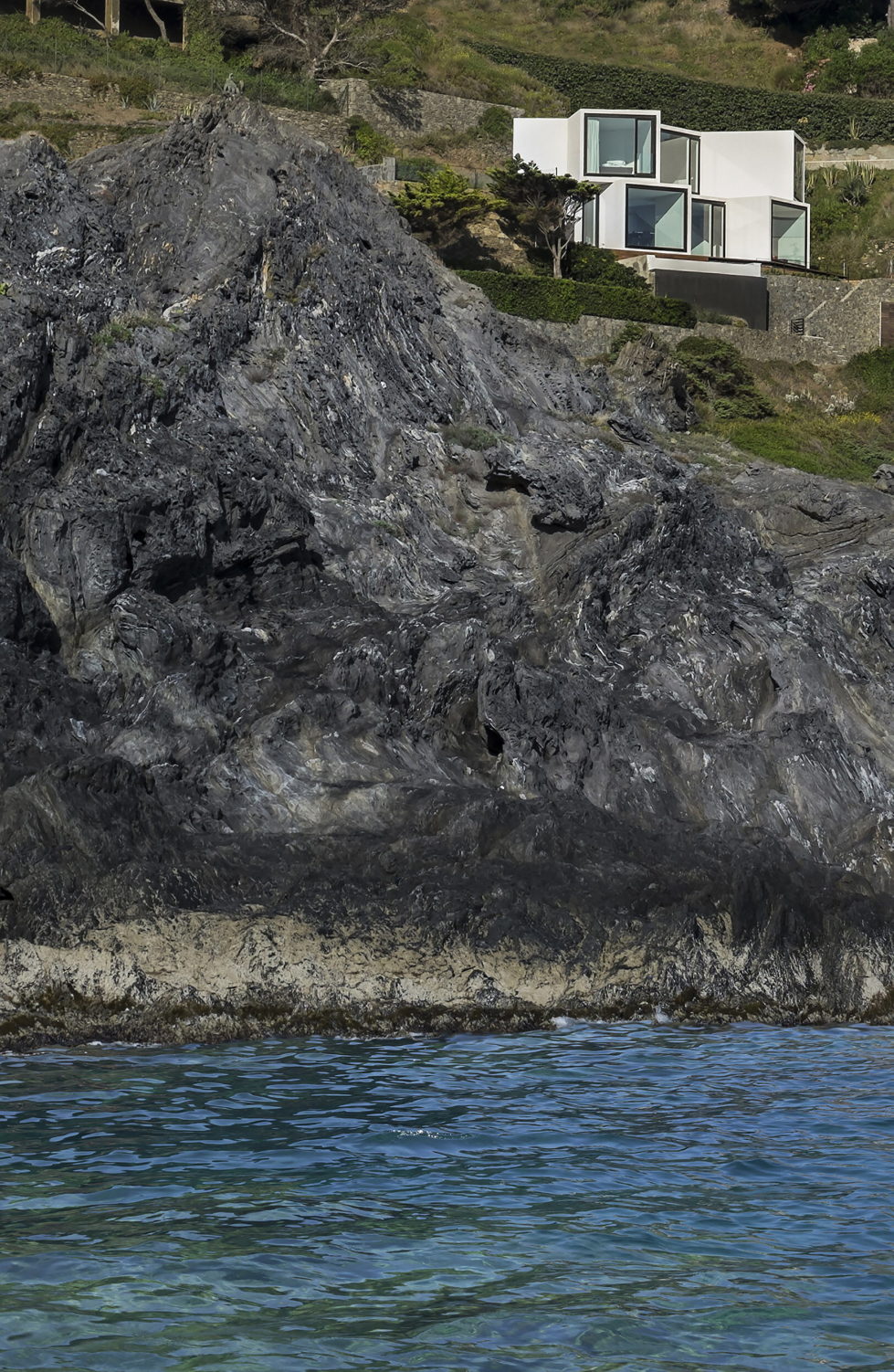 © Sandra Pereznieto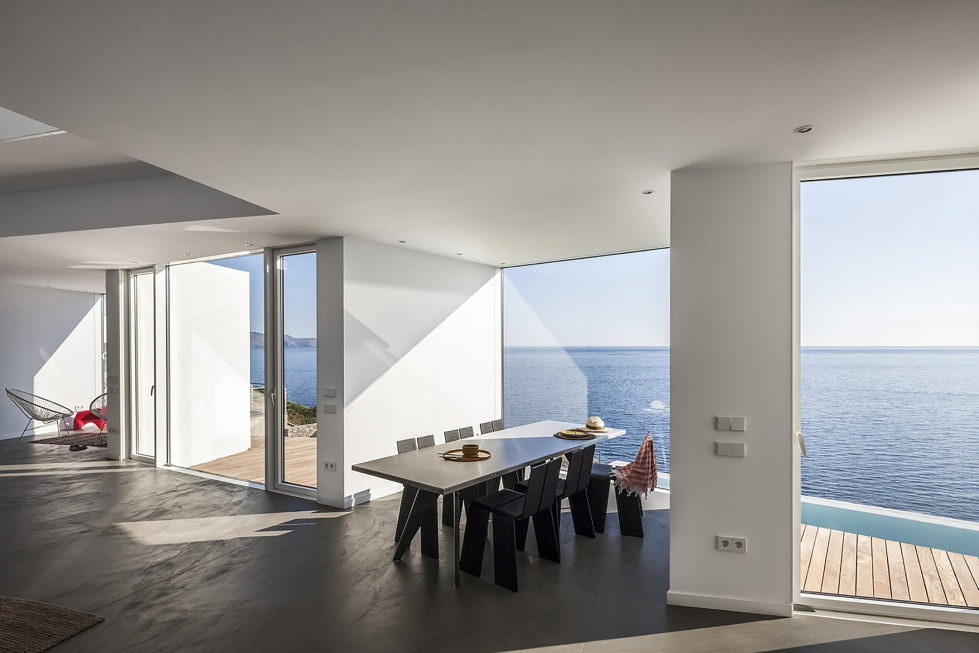 © Sandra Pereznieto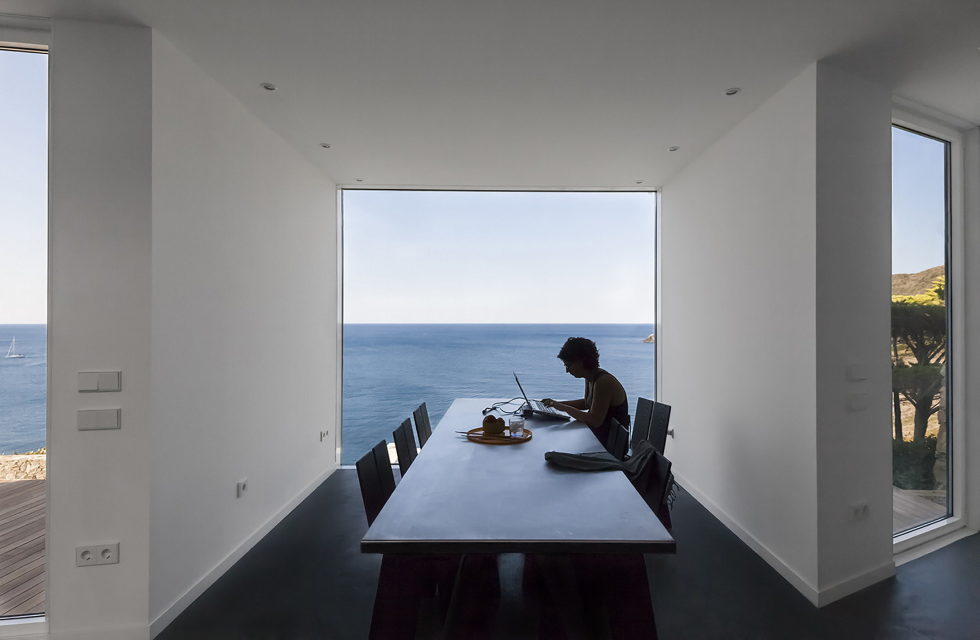 © Sandra Pereznieto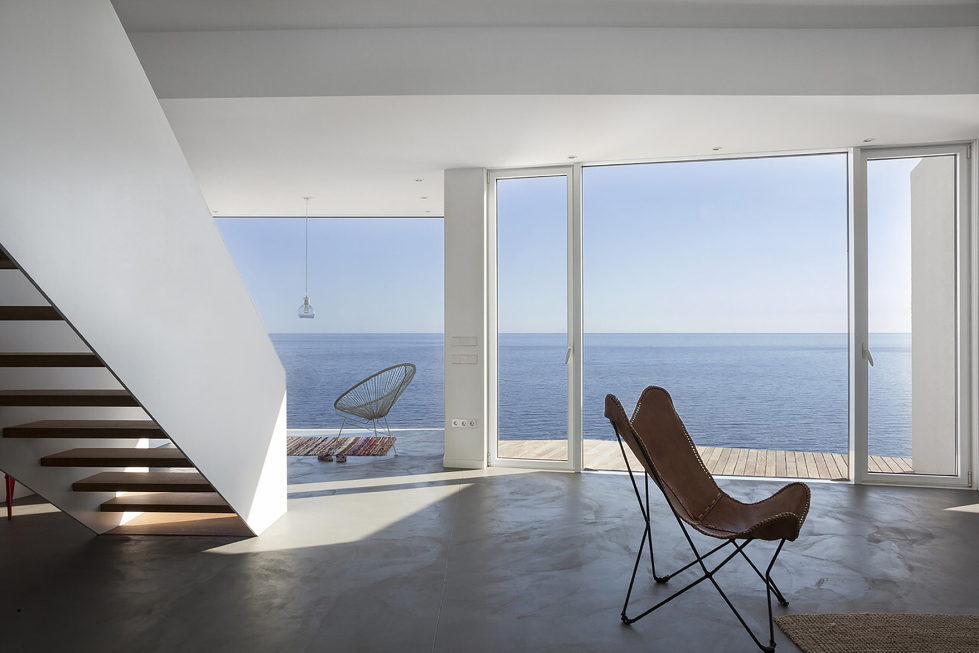 © Sandra Pereznieto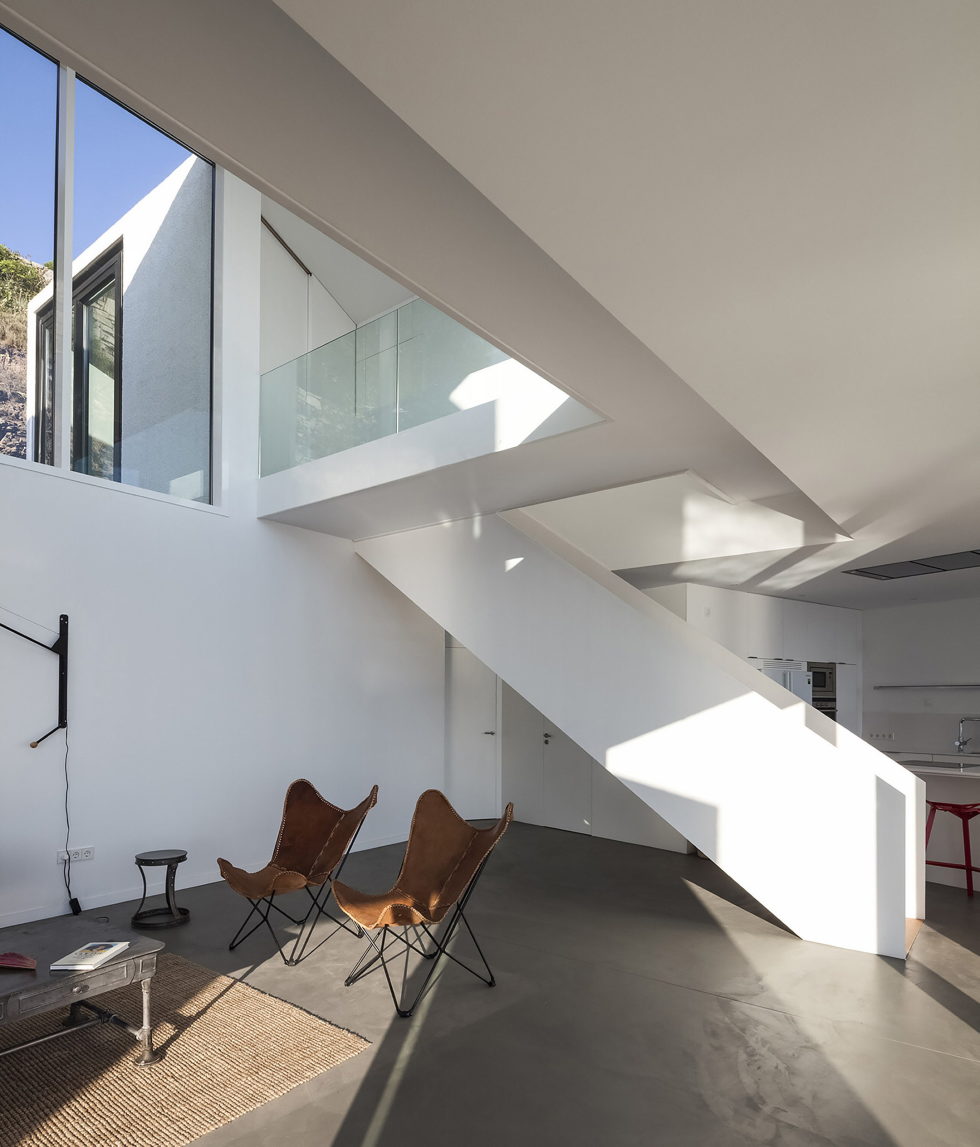 © Sandra Pereznieto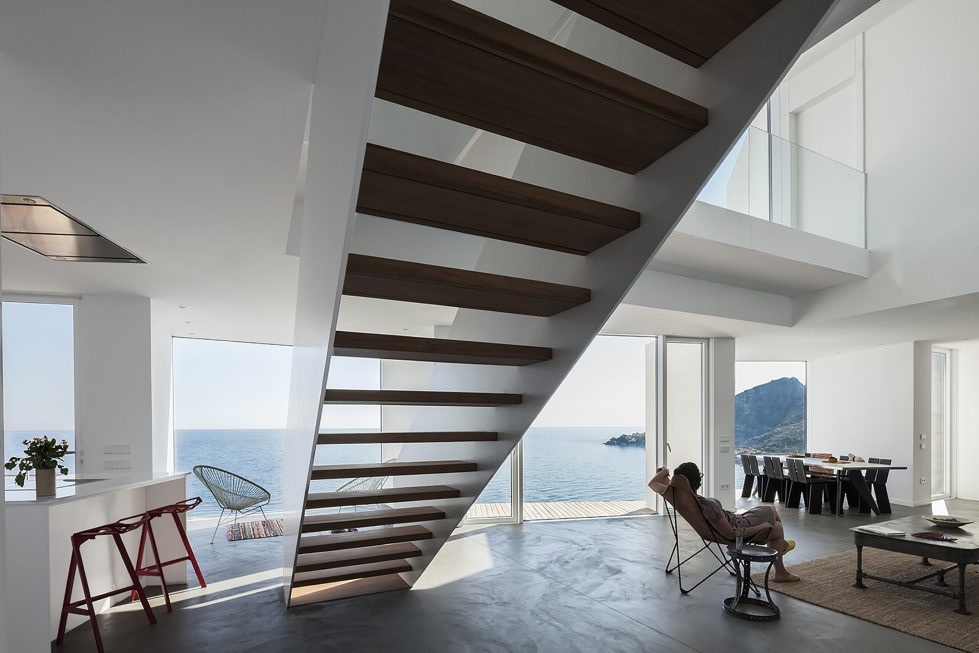 © Sandra Pereznieto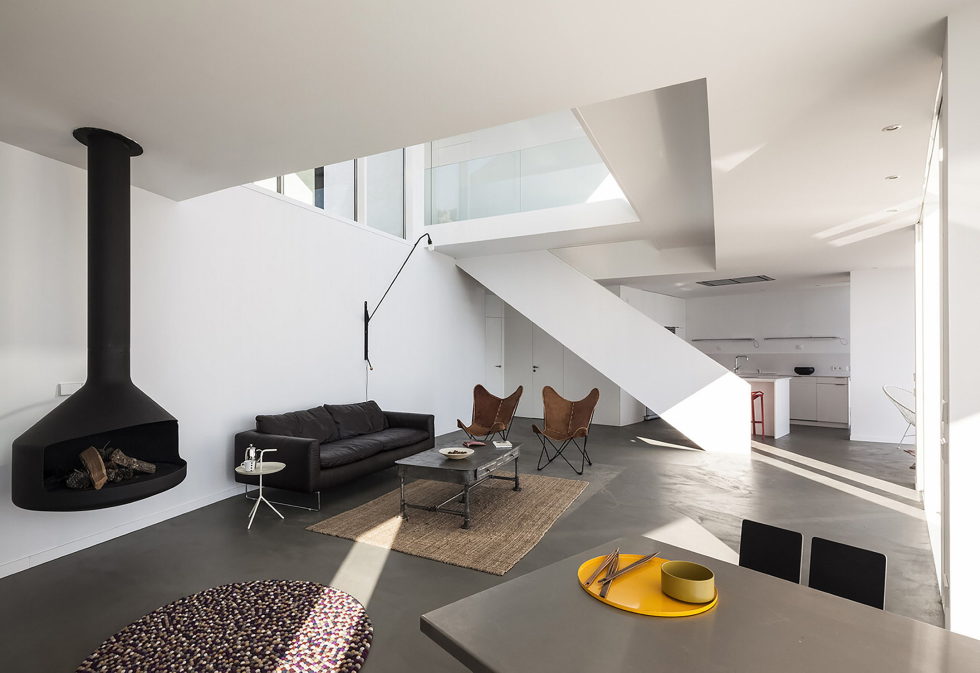 © Sandra Pereznieto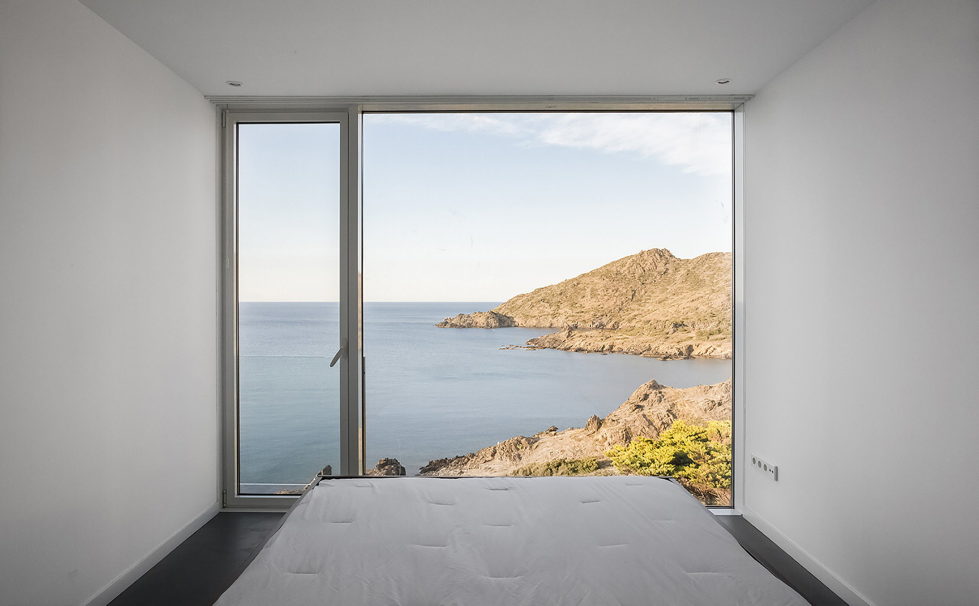 © Sandra Pereznieto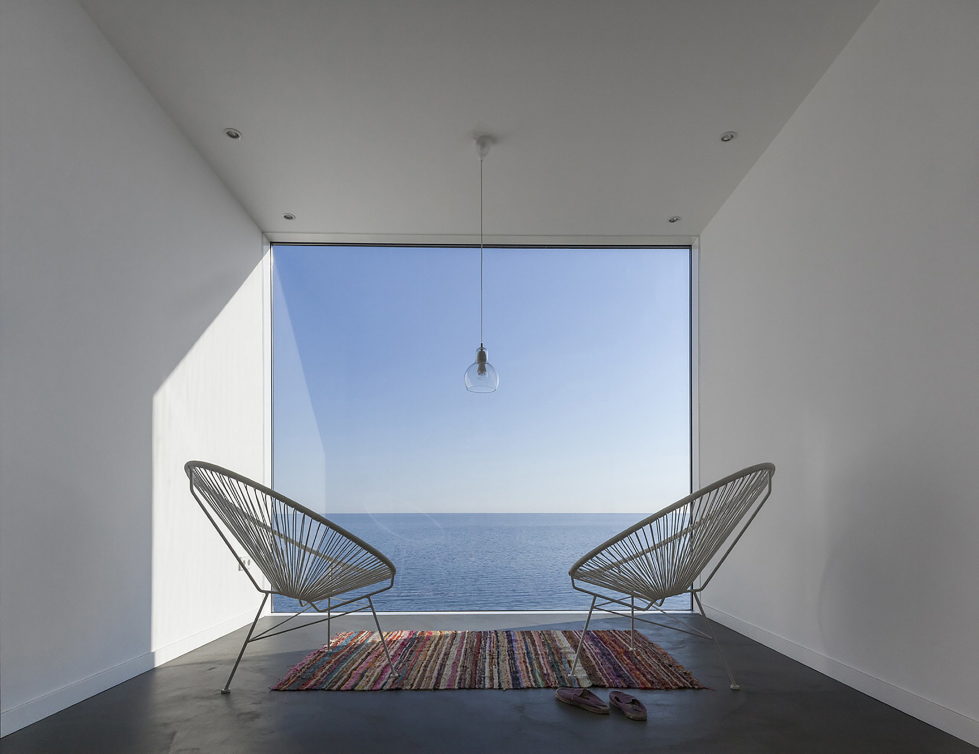 © Sandra Pereznieto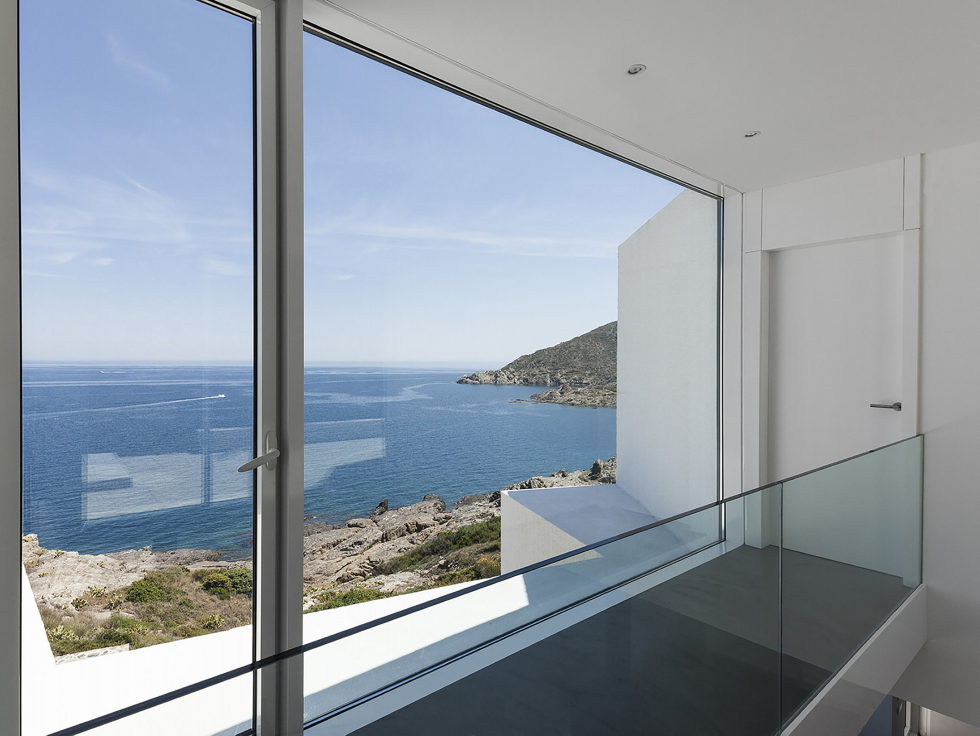 © Sandra Pereznieto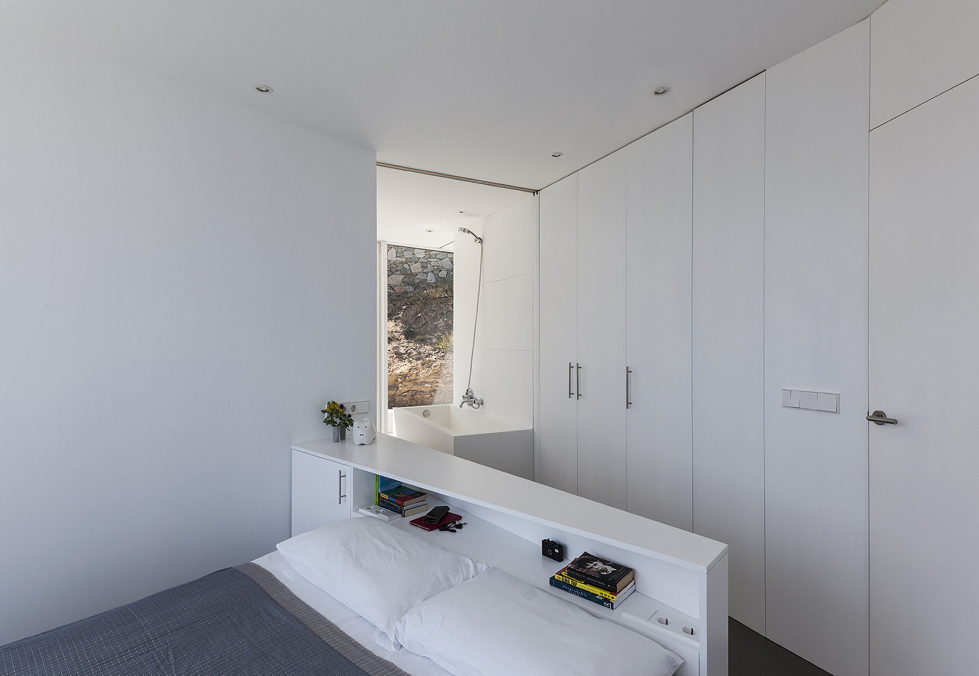 © Sandra Pereznieto
© Sandra Pereznieto
Photos by Sandra Pereznieto