Etienne-Louis was the architect who lived and created his unique works in the XVIII century. Of course, then he could not know that his cosmic design works will inspire the duo Brooksbank & Collins to create interesting things in the XXI century. But everything happened this way: the descendants have found a good use for Bullee's futuristic designs.
This heritage of the French architect (namely it exists only as the tombstone of Isaac Newton) has been embodied in the original table named Boullee. This creative piece of furniture was skillfully stylized, so now it reminds you of famous for its rings Saturn as one of the most recognizable planets of the solar system. And if you look straightly from the top, you will see that the table resembles a water surface with diverging waves after the massive sphere crashed into it.
Boullee creators offer you three choices of the finishing for not so small sphere: a black color, copper and mirror coating. And the table top is made of stainless steel. An extraterrestrial beauty!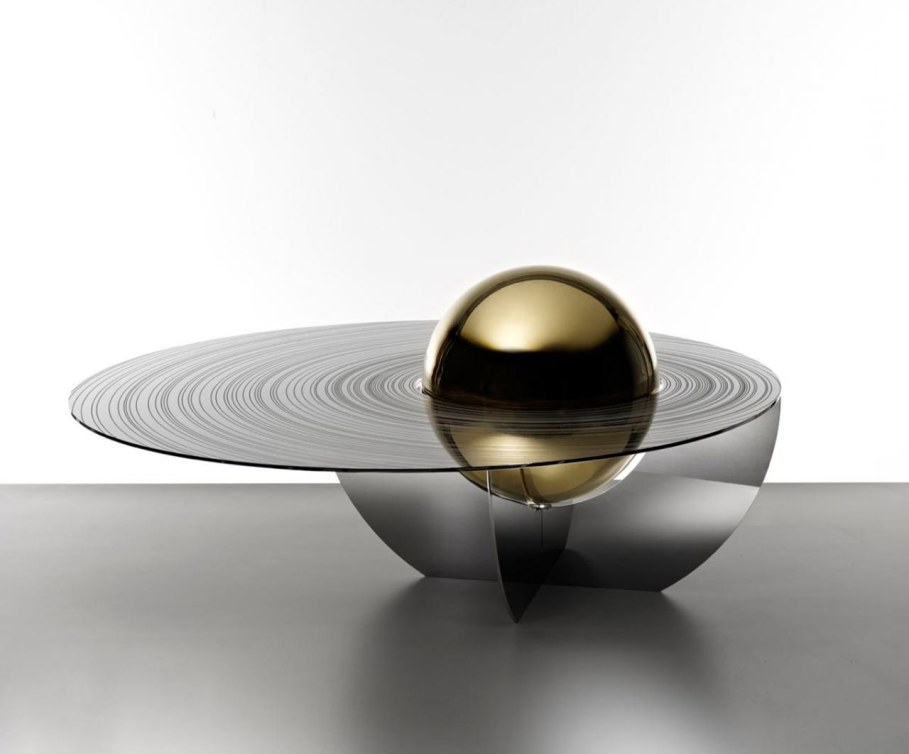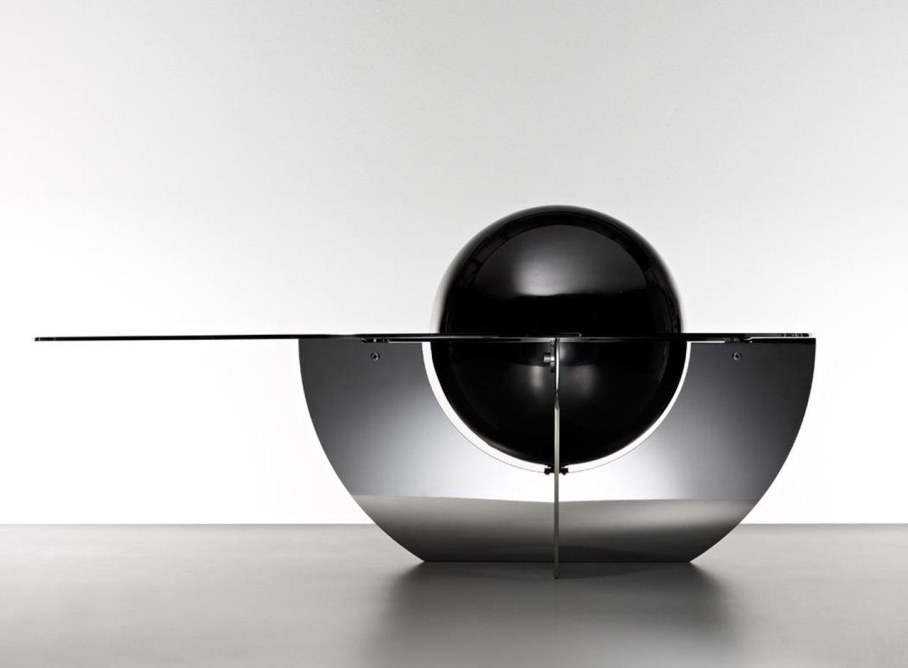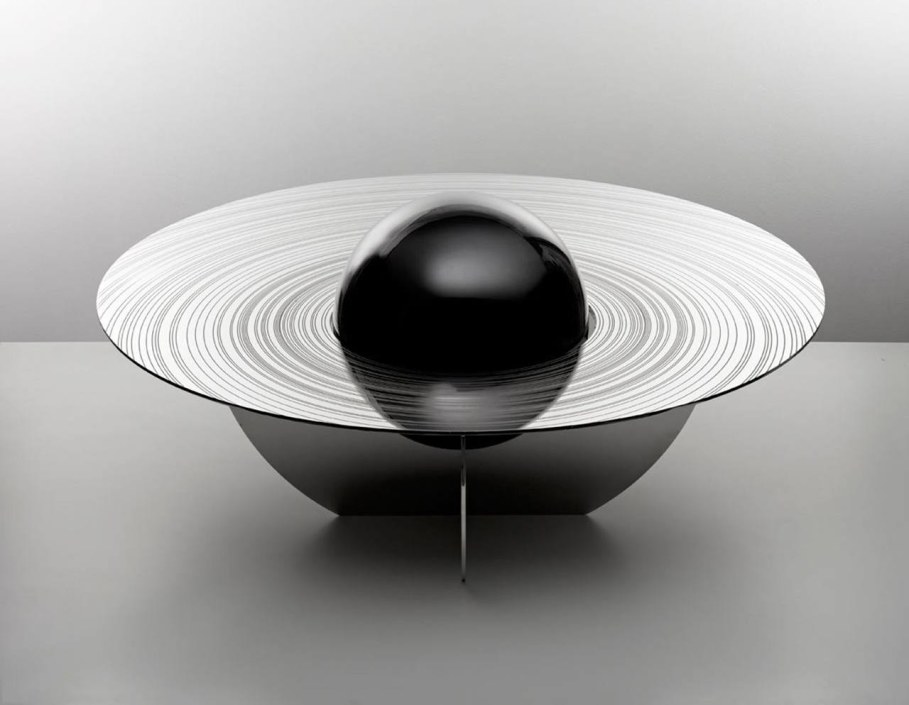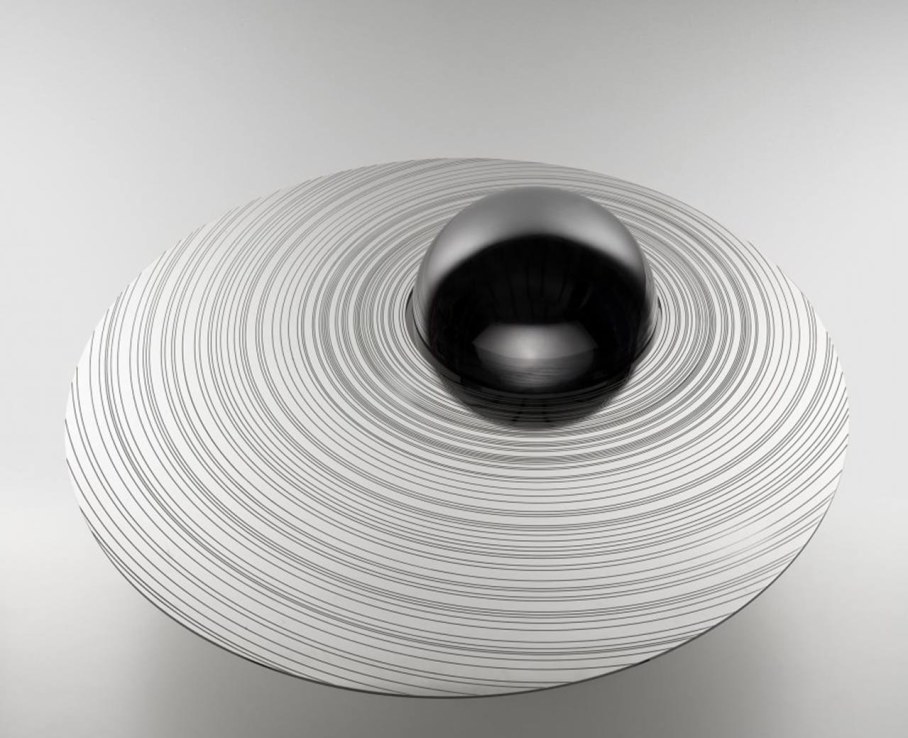 Photo Gallery: The cosmic design of the Boull?e coffee table