Francesco Librizzi, the famous Italian architect, has created in his new project a cute and stylish staircase made of metal framework and solid wood panels. This project is a part of his renovation work of the old cottage, located in the Sicilian town of Cefalu on the northern coast of the island. These stairs connect two floors of the house and lead to the roof with a wonderful view of the city and the northern coast of the Tyrrhenian Sea. The owner of the cottage is the well-known journalist who writes articles for the "La Repubblica" Italian newspaper.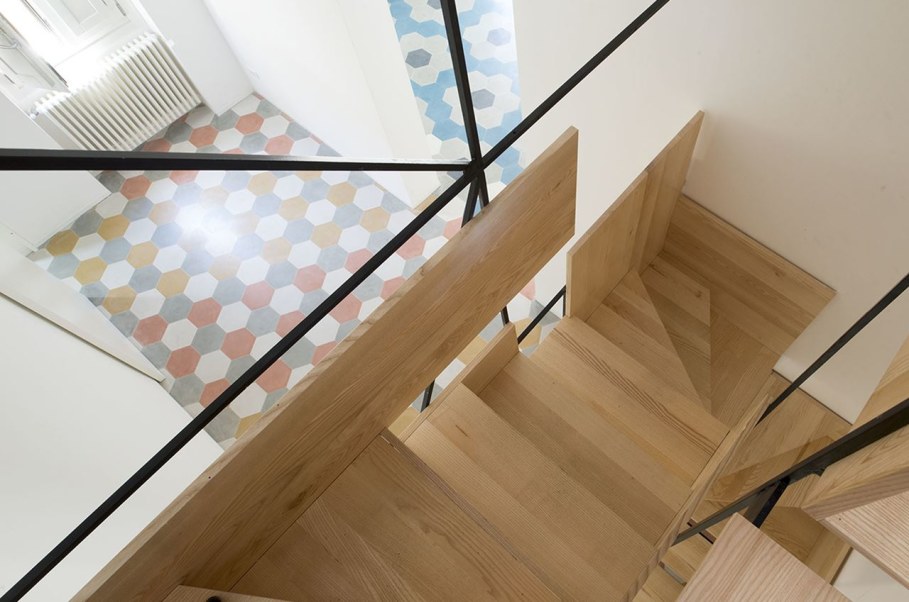 This staircase is located in the center of a huge hall that "occupies" three floors at once, thus, the stairs are about ten meters long. The metal frame of a complex construction, which is used as an attachment and abutment for the wooden oak steps, is a base of this staircase. The edges of the metal frame are fourteen millimeters thick. The frame itself is used as an abutment and a handrail system for wooden steps at the same time. Besides, all the stairs have forms of separate blocks, which are similar to wooden boxes or crates. That is why the staircase looks very unusual and attractive, but at the same time it is easy to manufacture this one.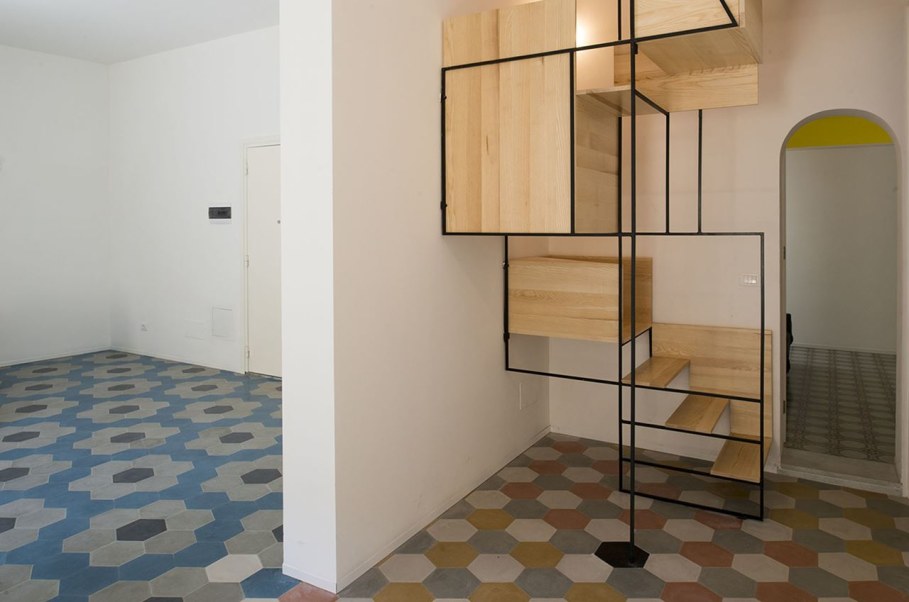 It is worth noting that the architect has used traditional national patterns laid of ceramic tiles in forms of colored polygons and triangles for the floor covering. This pattern is repeated in every room what allowed the architect to create a space with one room smoothly transitions to another. Thus, it looks like an indivisible picture. The staircase also connects two bedrooms with the living room, which is located on the lower floor and two extra bedrooms on the upper floor as well as the open-air patio, which is located on the roof and decorated with green striped tiles.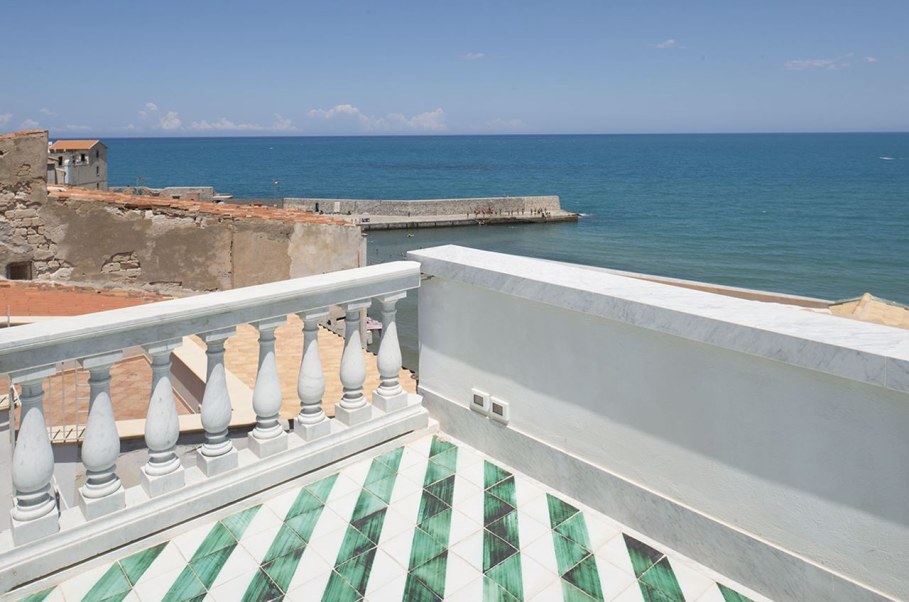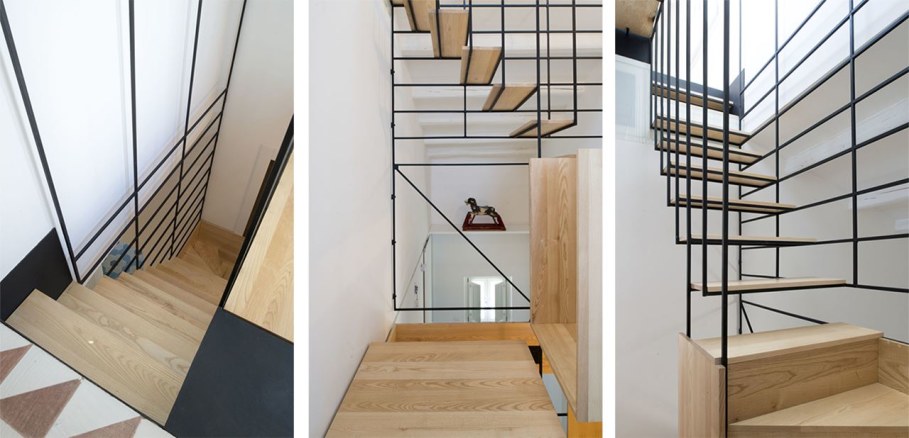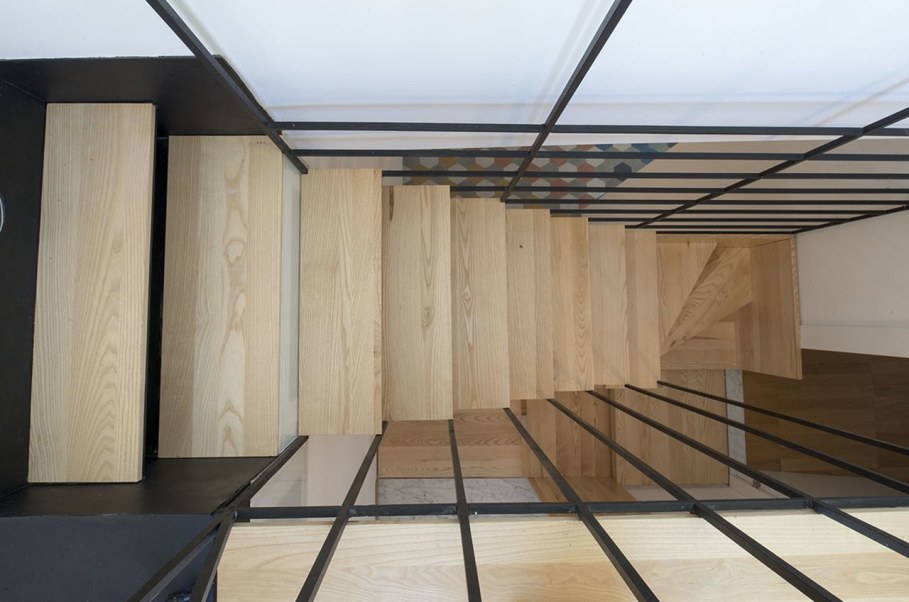 Photos by Alberto Moncada
Photos and info provided via submit form by 'Francesco Librizzi studio'
Photo Gallery: The Stylish Staircase by Francesco Librizzi studio