We had a lot of design ideas of large houses, but not everyone has a need in a luxury mansion. The question: how to decorate a small house beautifully and in an original way is no less urgent. This cosy house, which interior design has been created by Kariouk Associates Studio, is a vivid example how it is possible to make a small space stylish and cozy.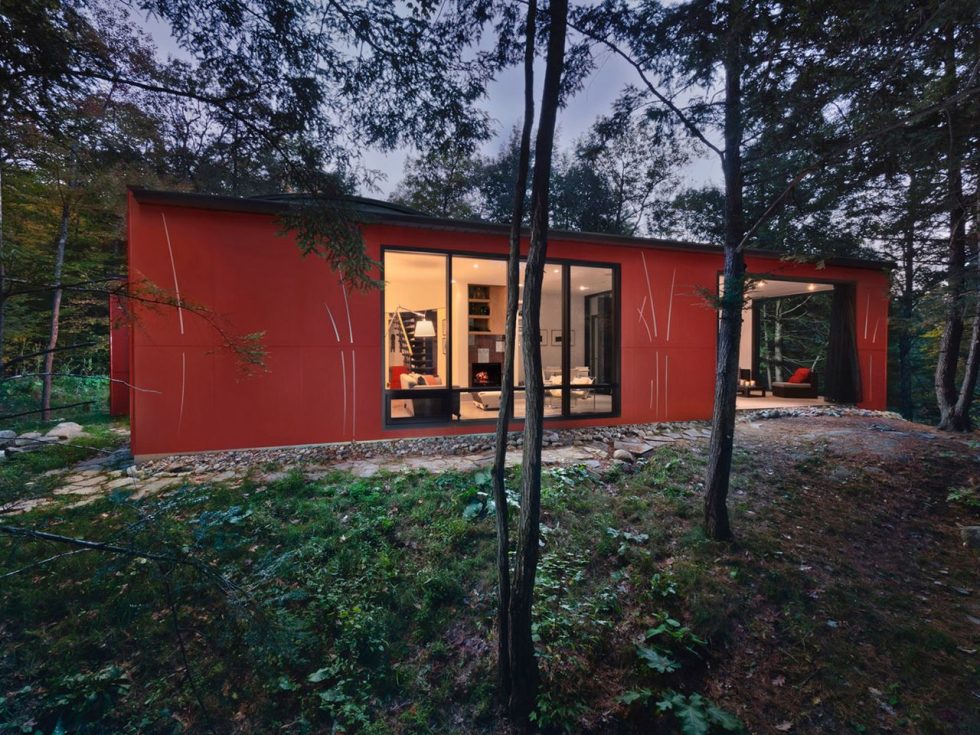 © Photolux Studios & Christian Lalonde

At first sight, the construction seems to be weak and insecure, but in practice things are different. The house stands on the firm foundation, in building and finishing have been used contemporary durable materials. The roof is made with a slight slope, ensuring rapid running off precipitations.
The living room and kitchen are located in a single space. The main decoration of premises is the scenery outside the window that you can admire through the large window. In the sitting area there is a classic fireplace it is good that there is no fuel deficiency in the district.
© Photolux Studios & Christian Lalonde
The kitchen furniture is made of light wood, this shade looks here more appropriate and it fits ideal for the general background. The kitchen is very functional and for storage things there are hanging cupboards and working tables with shelves.
The furnishings of the living room are not overloaded, there is a plain sofa, an armchair and a small table – and that's all that the hosts and their guests have during the rest. Nothing distracts from the fire crackling in the fireplace and the beautiful scenery outside the window.
To the second floor leads a metal staircase it can hardly be said that these stair steps are not the most comfortable, but they do not occupy much space and not cluttered the space. On the second floor there is a small bedroom, decorated in a minimalist style.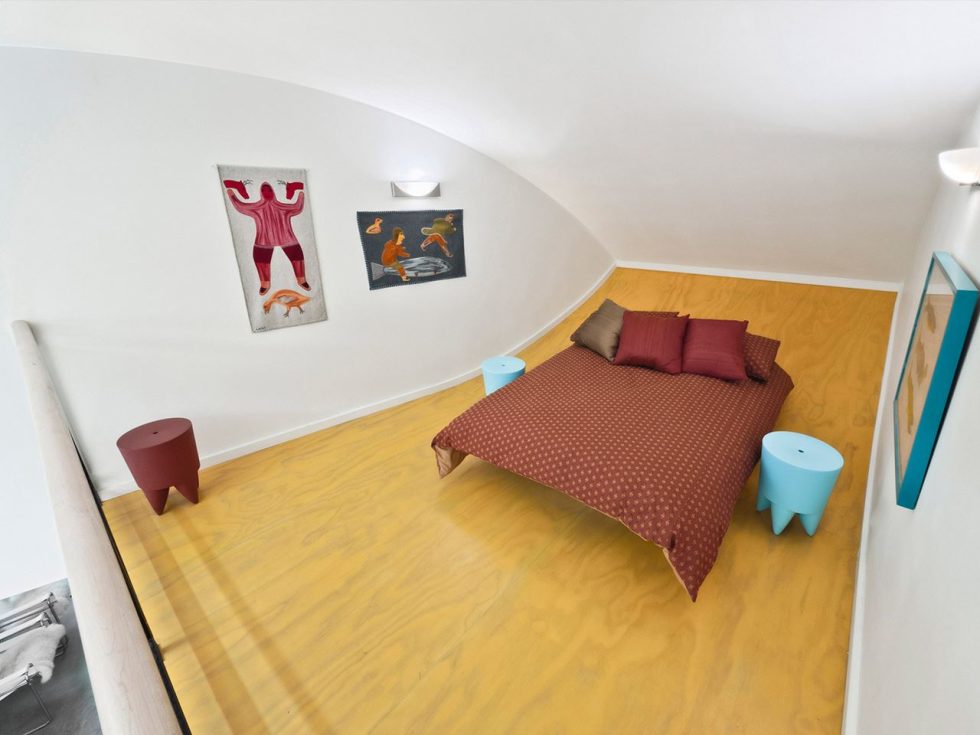 © Photolux Studios & Christian Lalonde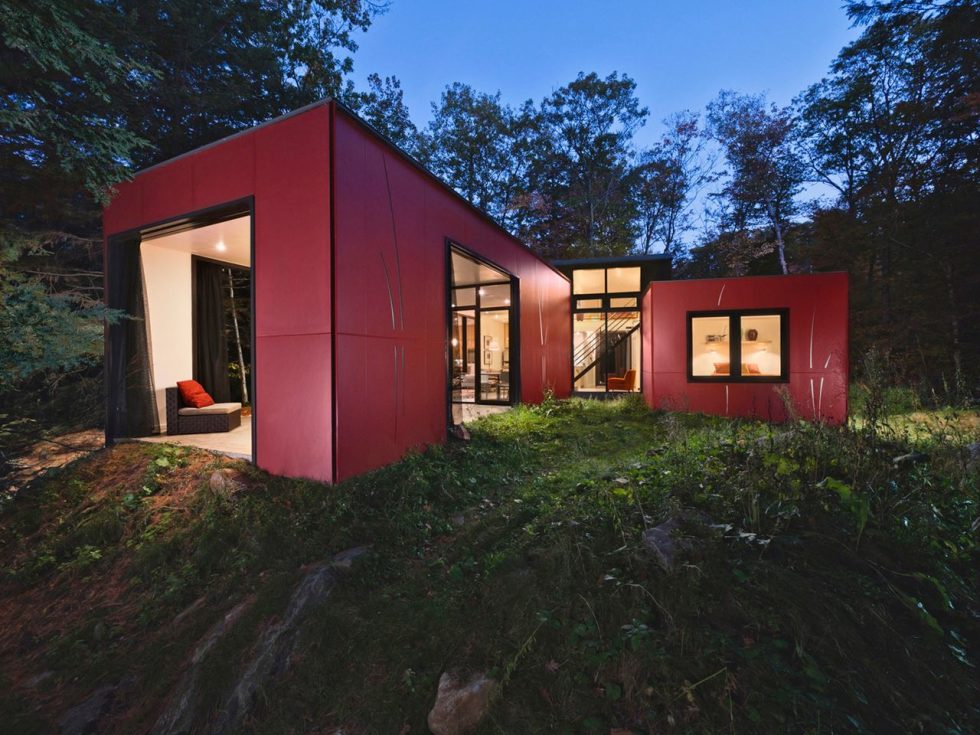 © Photolux Studios & Christian Lalonde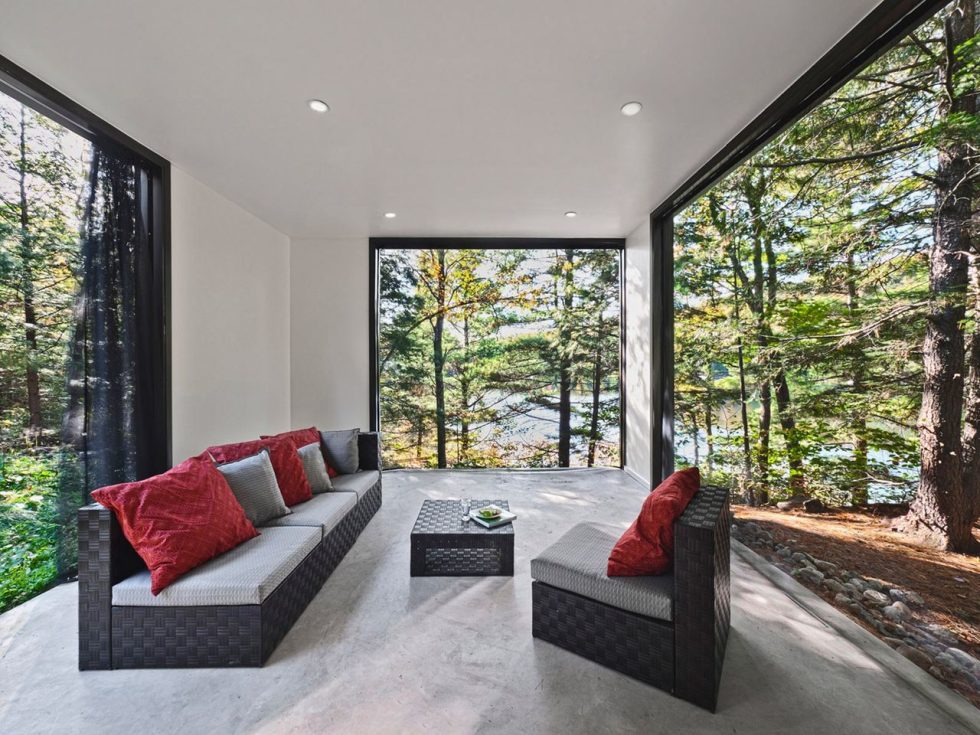 © Photolux Studios & Christian Lalonde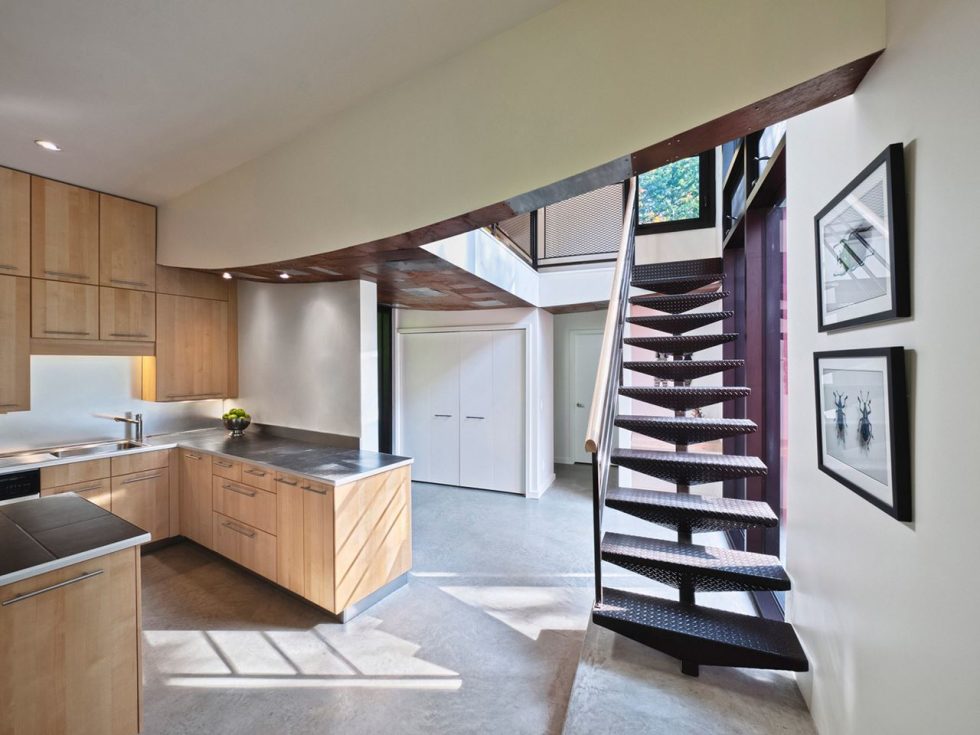 © Photolux Studios & Christian Lalonde
Photos by Christian Lalonde
Photo Gallery: A small cottage in Canada: design ideas