The project of the upscale house called Blue Jay Way Residence was created on the Hollywood Hills in Los Angeles (California, the USA) and developed by the McClean Design architect studio. Corr Contemporary Homes was the construction firm for this project, created in 2008. The residence has 6,800 square foot (632 sq. meters) and impresses with the exquisit interior and luxury; they are intensified by the marvelous panoramic view on Los Angeles and Santa Monica cities, as well as on the Pacific Ocean and Catalina Island. The design is based on the floor-to-ceiling glazing and the wonderful cascade of swimming pools, which divides the house by the two blocks. The entrance to the house is provisioned via the glazed bridge through the reflection basin.
© Nick Springett

The interior decoration begins with the waterfall located at the entrance to the residence; it then evolves into the reflection basin and then transforms in the SPA-zone, which is further modified into the endless 23-meter swimming pool on the endge of the cliff. The swimming pool has local lighting, which creates the unique romantic atmosphere, favourable for the rest and relaxation. The solution to divide the residence into two parts allowed equipping the private and social zones, which are isolated from each other.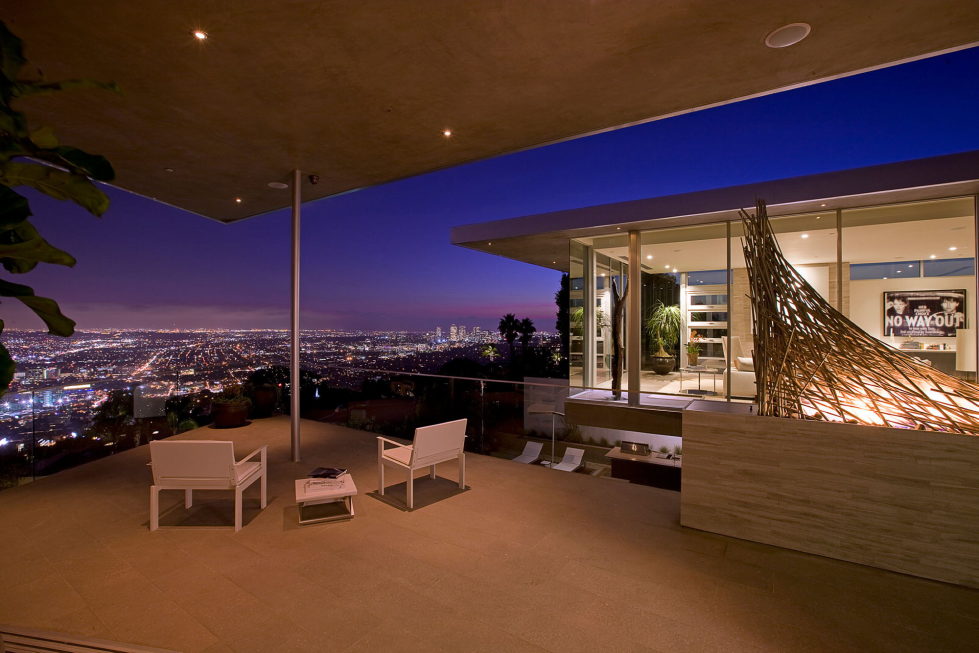 © Nick Springett
The social zone includes the living room, dining room and kitchen, all of the opened planning. The guest rooms, the hall for entertainment and garage for four cars are located on the lower stories. The private zone accommodates the bedrooms, bathrooms, the cabinet and the wardrobe room. Two parts of the house are conjoined by the transparent bridges, going over the reflection basin on the first and second floors. There are only highly-qualitative materials used for the interior design, such as: concrete, wood and natural stone. At the same time, exclusive interior items highlight the style and respectability of this dwelling.
© Nick Springett
© Nick Springett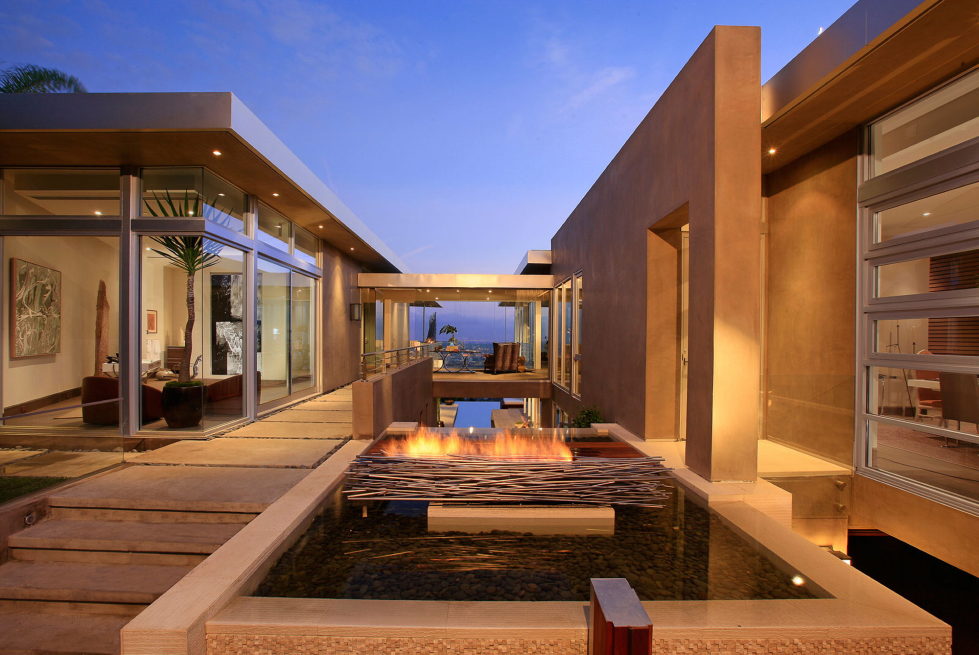 © Nick Springett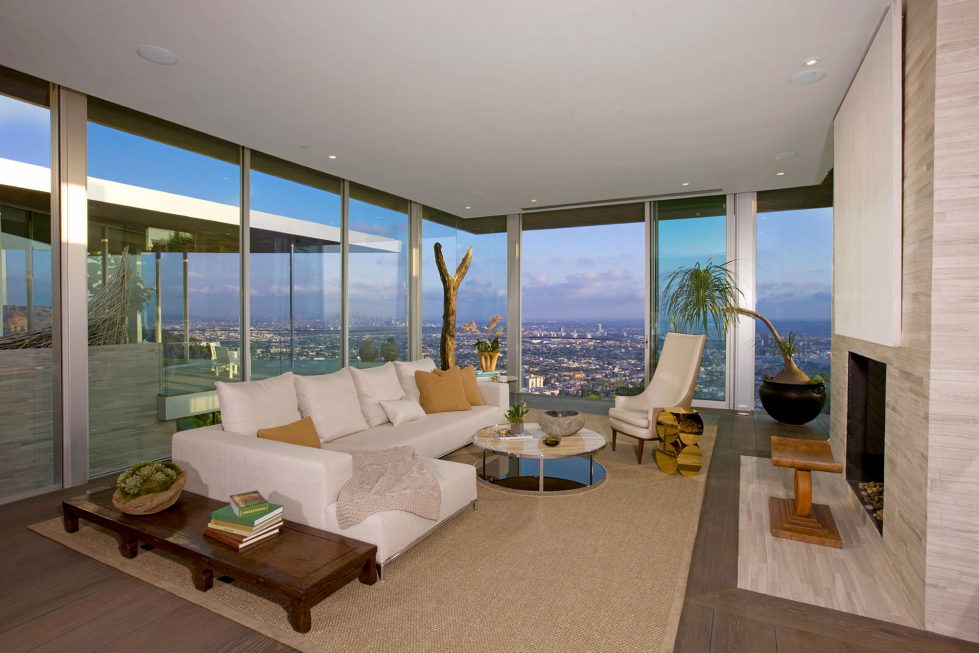 © Nick Springett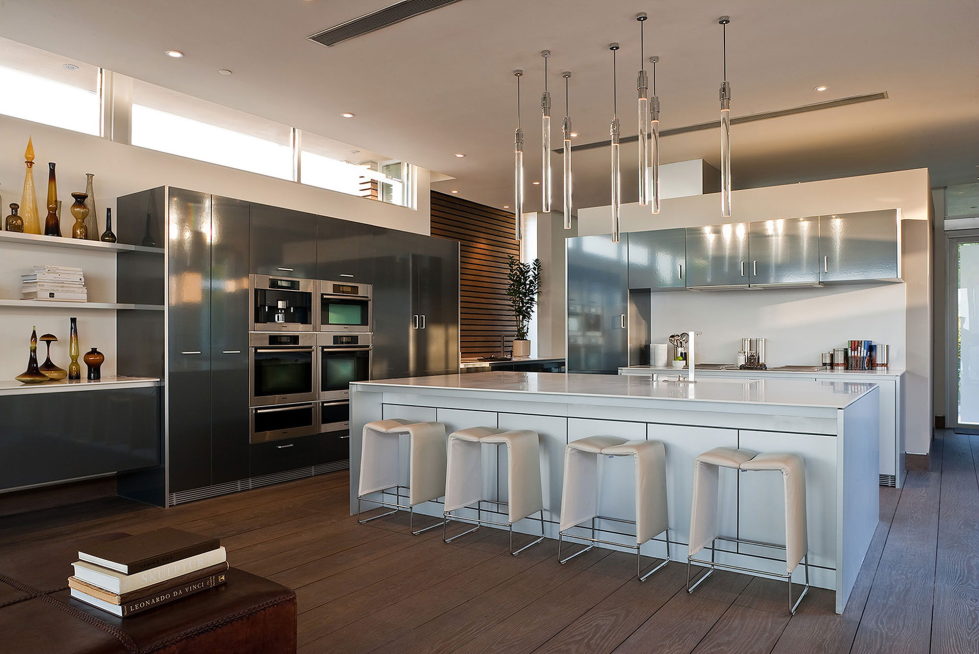 © Nick Springett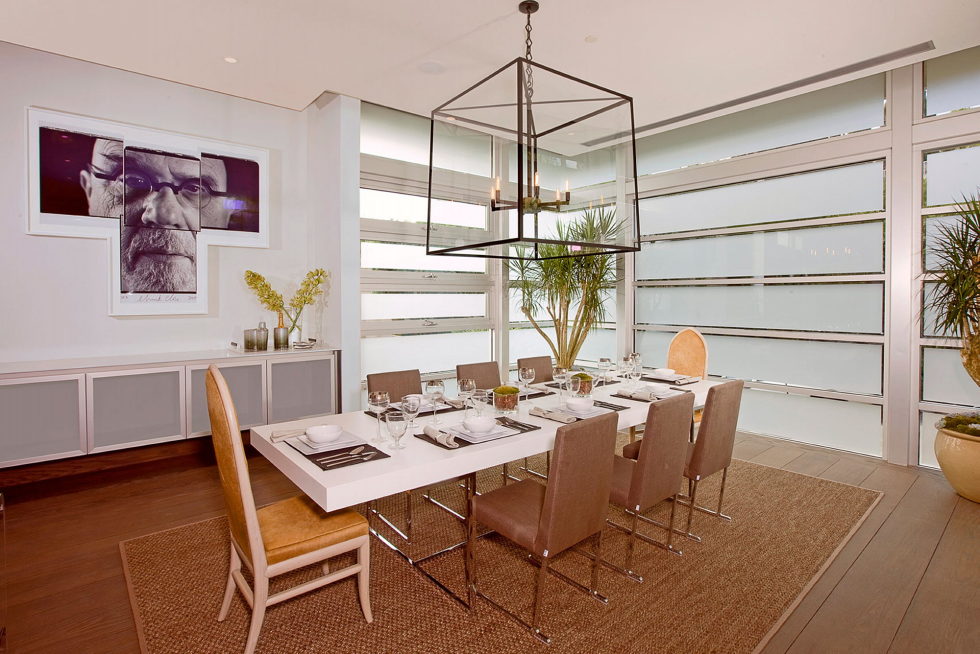 © Nick Springett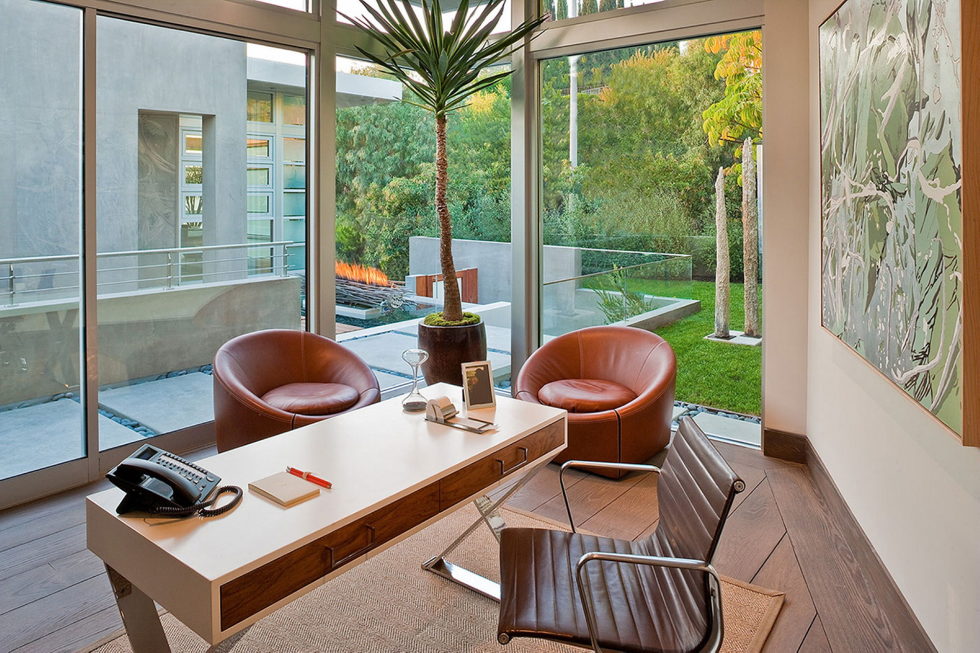 © Nick Springett
© Nick Springett
© Nick Springett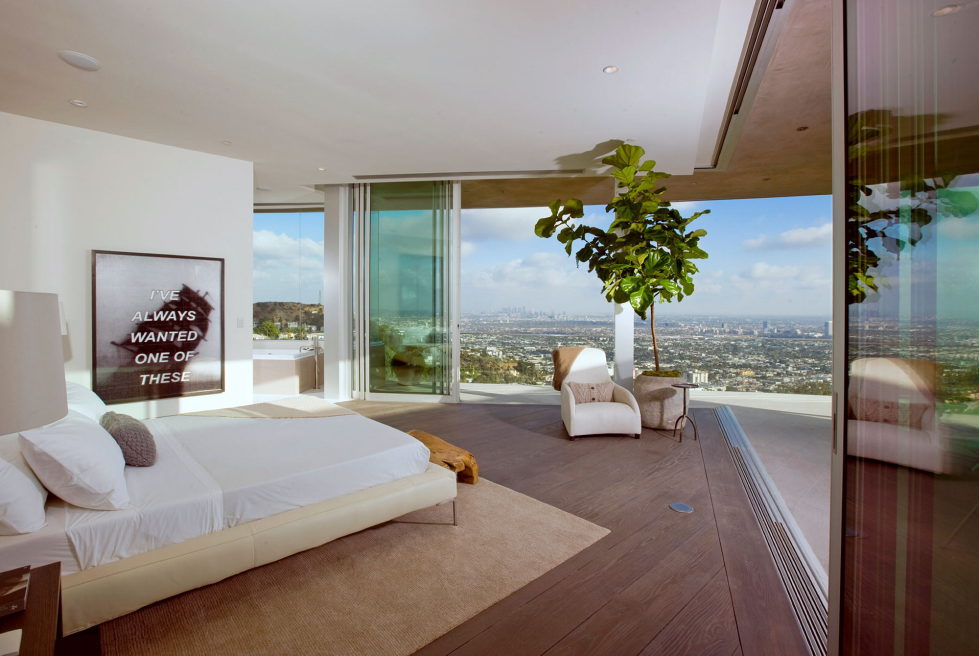 © Nick Springett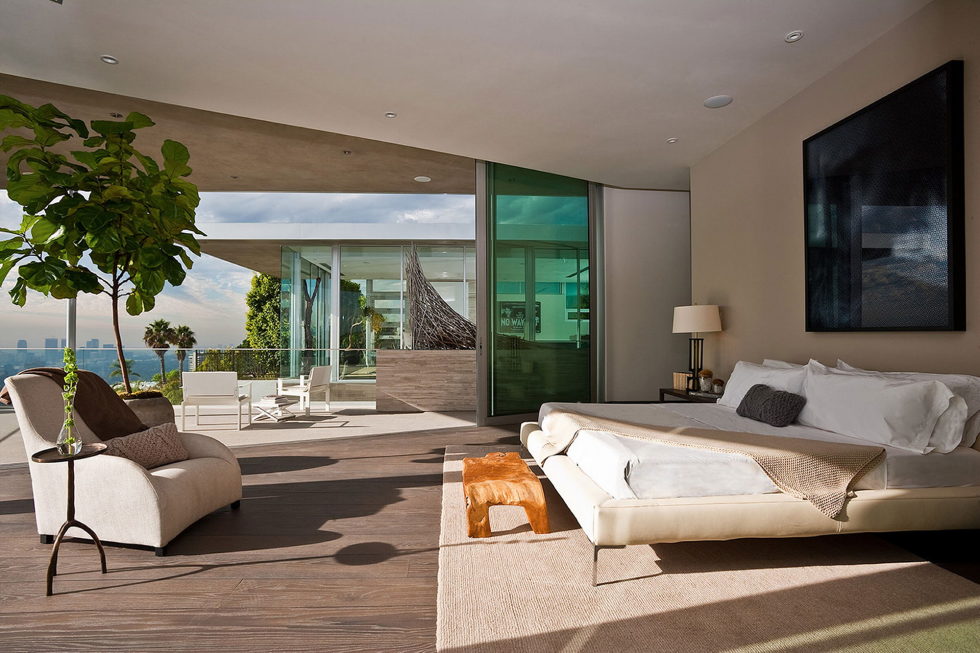 © Nick Springett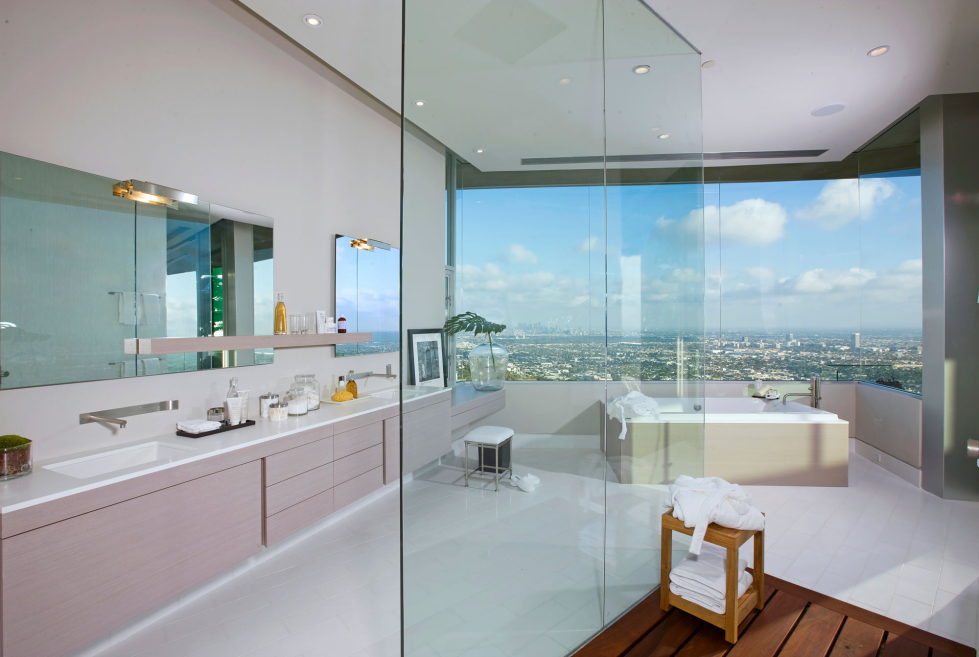 © Nick Springett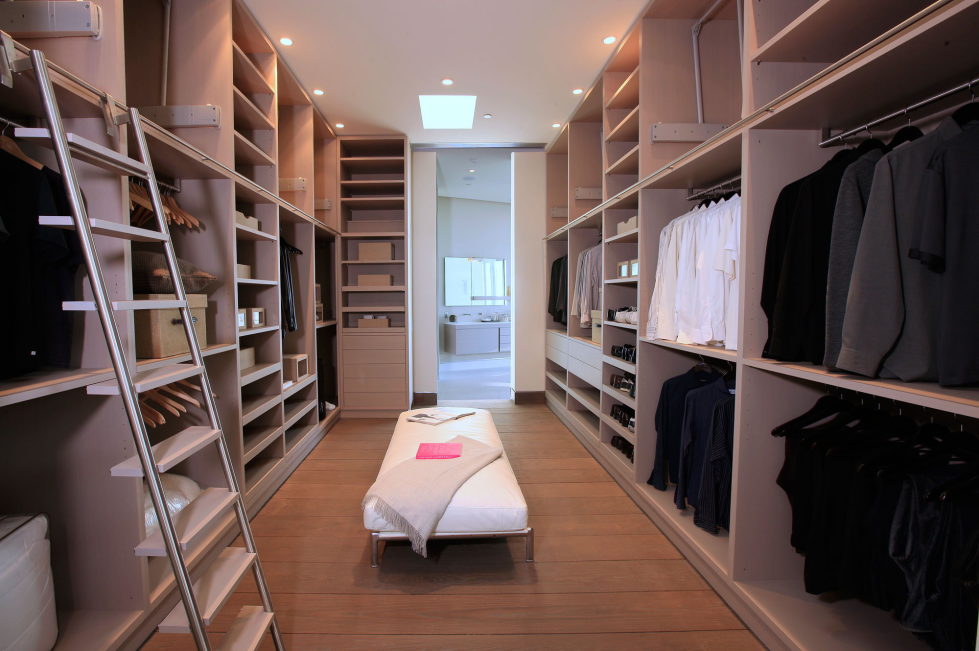 © Nick Springett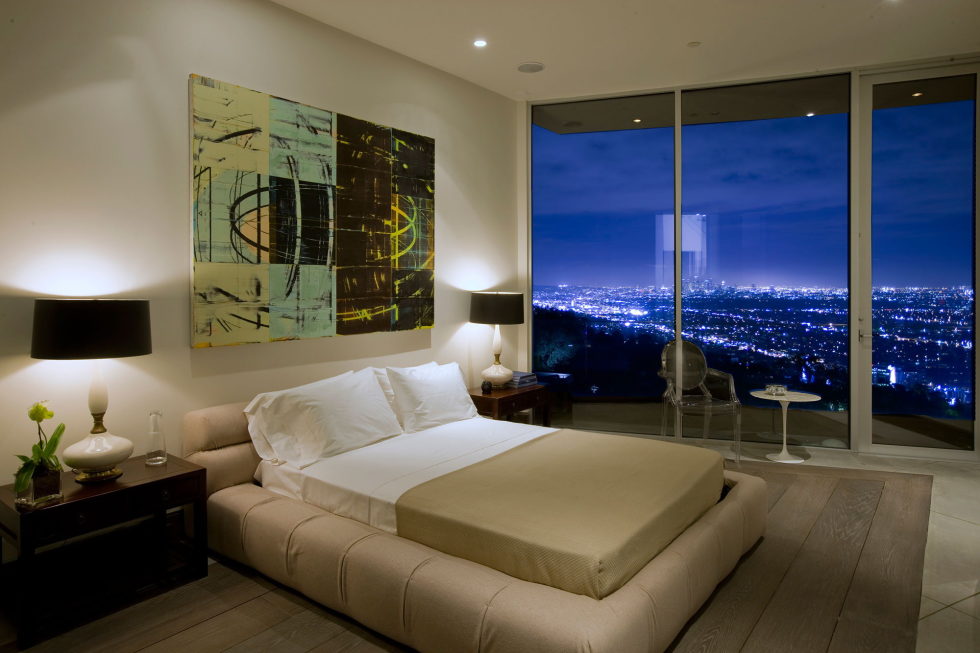 © Nick Springett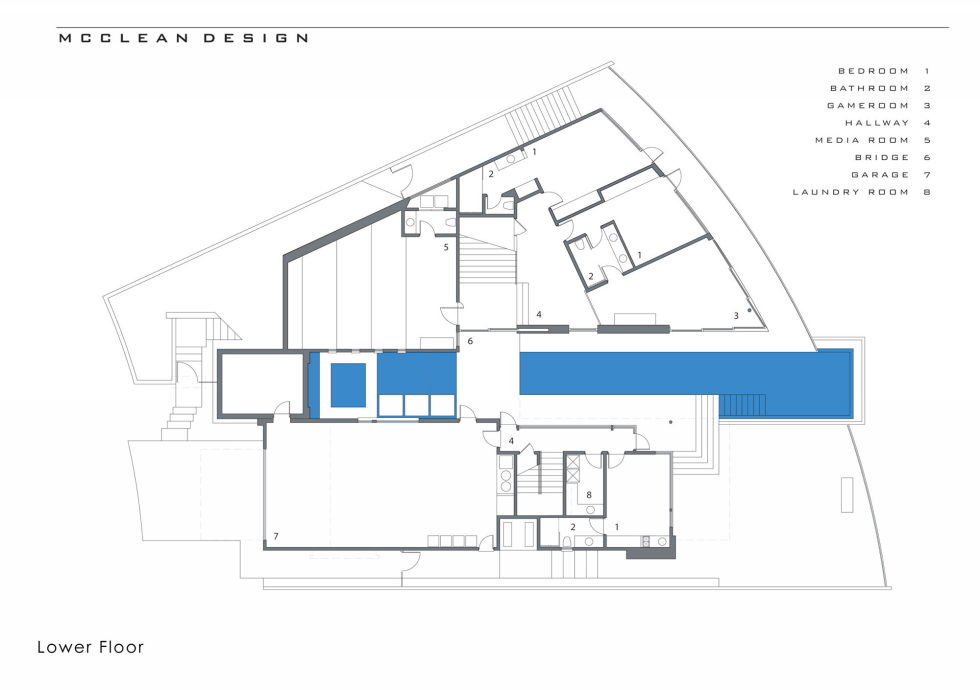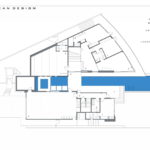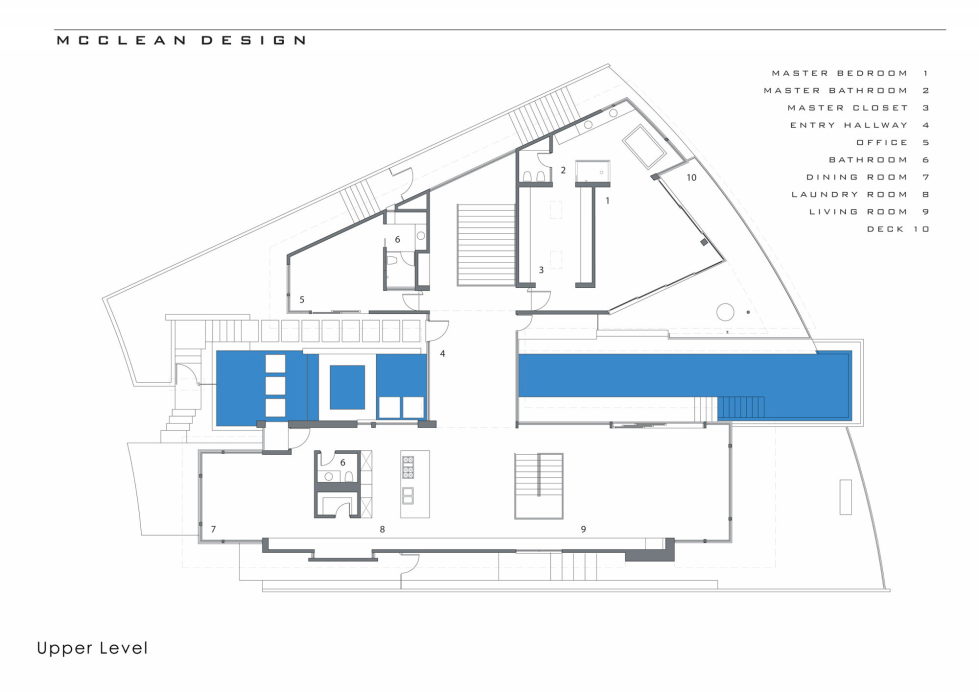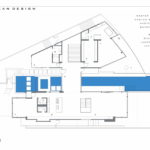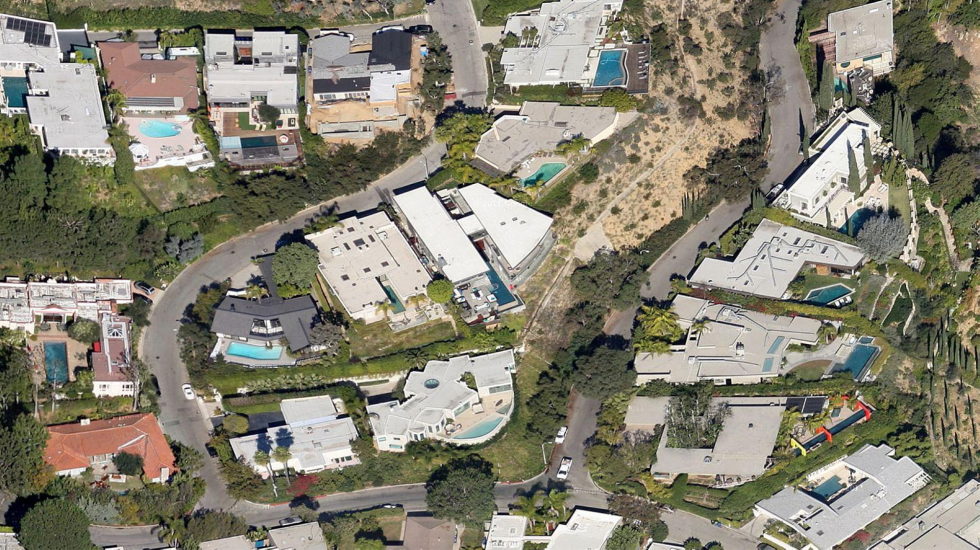 Photos by Nick Springett