Sesame Street decorations are things that children always want to have for their room. Bright colors, fun letters and numbers are always shown in the show and you can bring them into your little kid's bedroom to create fun atmosphere that's not only appealing but also inspiring.
Colors choice for Sesame Street Decorations
You can paint the accent wall with red and beautify it with orange to represent Elmo with its red fur and orange nose. Instead, if your kid is fond of green, bring Oscar the Grouch to the room! Paint the walls with brownish green and apply one area of rug in Oscar's face, together with green or brown to keep the consistency of color theme. In fact, Sesame Street is all about fun and bright colors, especially red, yellow, orange, and pink. Don't be skeptical with vibrant colors, it will indeed bring happier atmosphere to the room.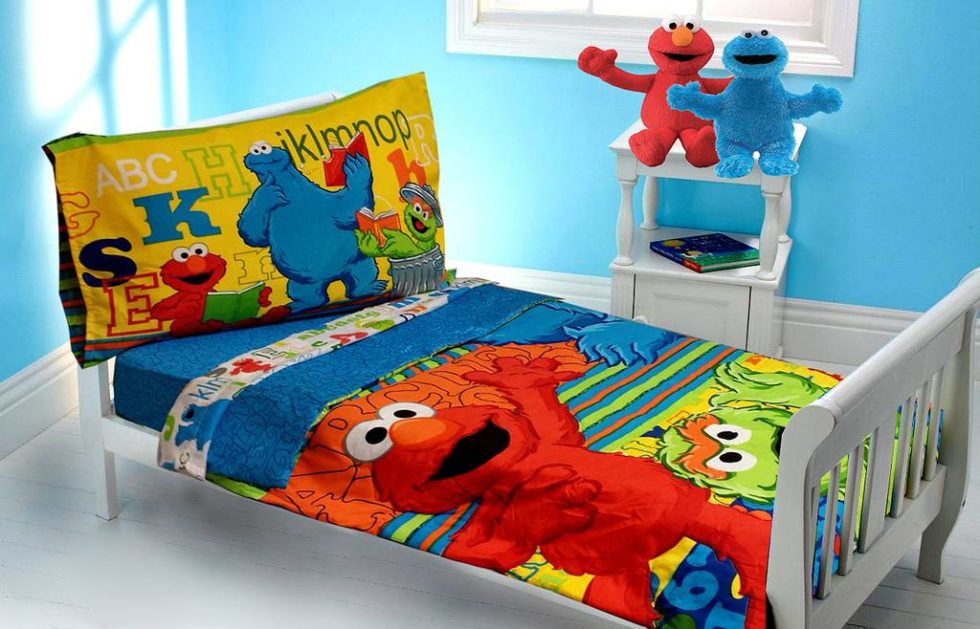 A bright color palette is fitting for the Sesame Street bedroom theme. The primary colors often appear in Sesame Street decor items, making them a natural choice for the rest of the room's colors. The colors work well for the wall paint, rugs, bedding sets, wall decor and other accessories in the Sesame Street bedroom. You can also choose a neutral wall color and use the bright colors as accents around the room. This option allows the room's theme to easily change as your child grows older.
Wall art Sesame Street Decorations
Wall art serves the most attracting feature for your child's bedroom. Large wall with the shape of your child's Sesame Street character like Big Bird will easily decorate the accent wall. If you don't want to be bothered with these confusing stuffs, hire a professional artist will be a big help to paint your little kid's name in the logo of Sesame Street.
A Sesame Street bedding set

On selecting a Sesame Street bedding set for your new bedroom theme you might like to consider decorating with one of your child's favorite characters. Elmo is one of the most popular characters from Sesame Street. This furry red monster with a playful and fun personality is ideal for a boys or girls bedroom. Elmo makes a great bedroom theme for young children – babies, toddlers and preschoolers, but is also popular with older children too, with teenagers and many children from all ages adoring him.
Elmo Decorations
If you're looking for Sesame Street Bedroom decorations, don't settle for napkins, stickers or another product that will end up in the trash. Get an Elmo wall decal! An Elmo wall decal is reusable, so after the birthday party you can decorate a kid's bedroom or nursery without leaving any residue or damaging your walls. You can even pair Elmo with other Sesame Street wall decals to decorate a kid's bedroom with a Sesame Street theme.