Scandinavian style is famous for its minimalism as to the color and decor. Notwithstanding the white color of this apartment's interior, it doesn't look cold or comfortless, but bright and spacious. The designers managed to find a place for a kitchen and a bedroom within the square of 41 m2. As it is seen, there is a minimum of furniture here, namely: a wardrobe, a bedside table, some shelves, a table and a sofa. Despite rather small windows, there is a plenty of light at every room. If taking a closer look, it is possible to notice additional lighting, provided by lighting fixtures and floor lamps.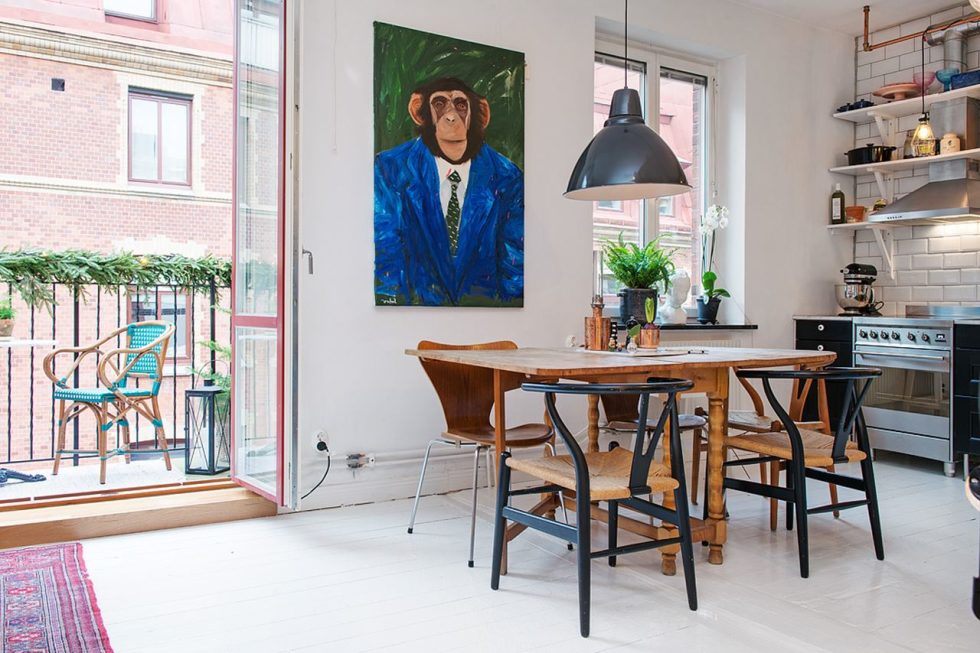 It is quite a challenge for designers to create classic Scandinavian-style interior. This apartment proves that they have excellently succeeded. The black color acts as a decor at this snow-white apartment. Bright colored accessories (pictures, pillows and bedcovers) fit in with the atmosphere quite harmonically and provide the rooms with additional extent. It is also possible to place live plants here, which make the interior look like a spring forest with the first flowers grinning through the ground.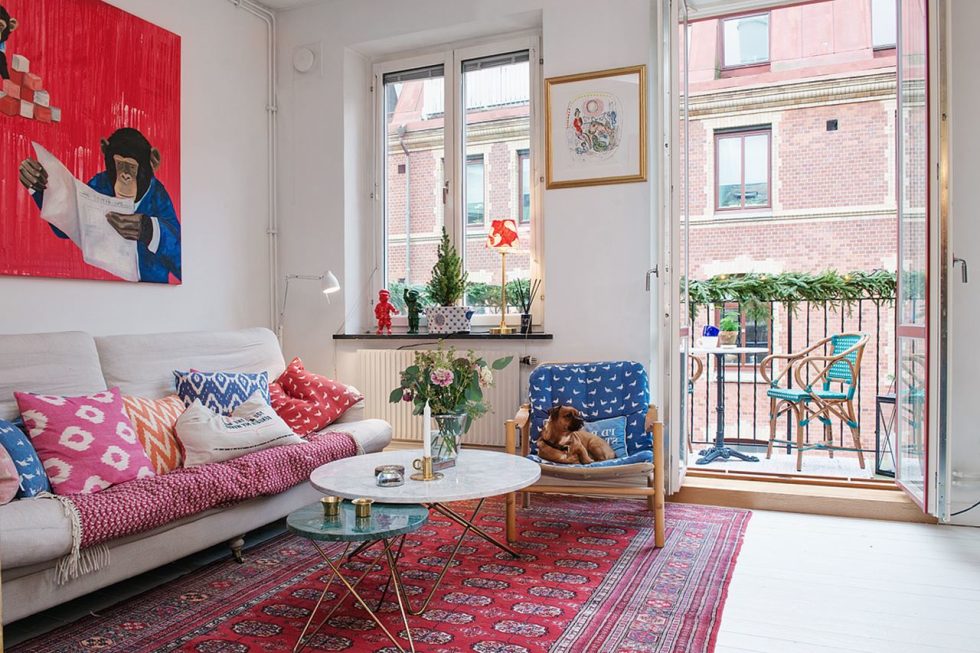 Scandinavian style of this apartment's decor create calm and relaxed atmosphere, providing the conditions for switching off from endless city fluster and dust.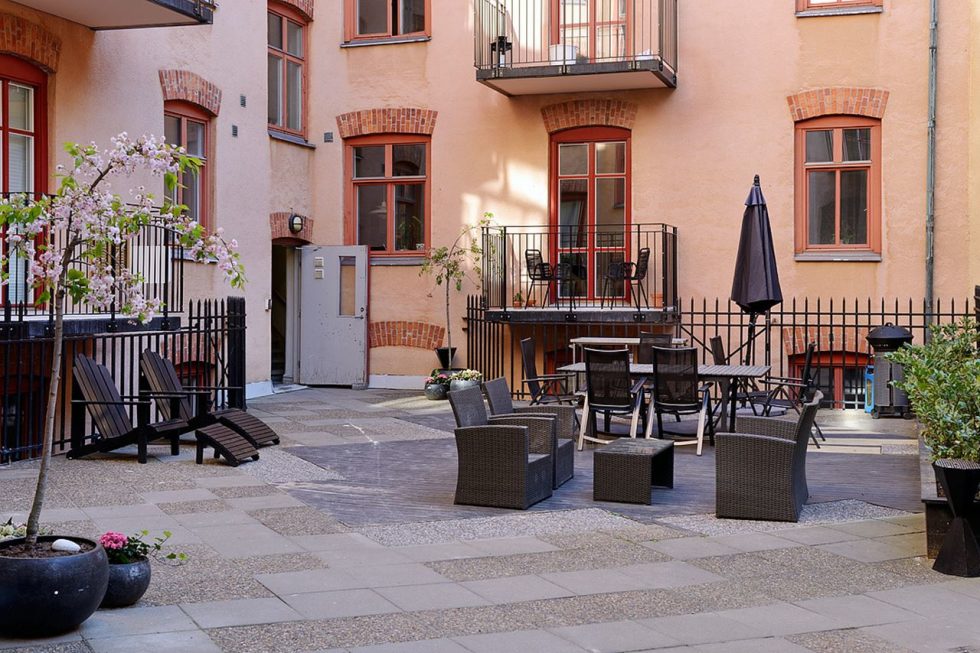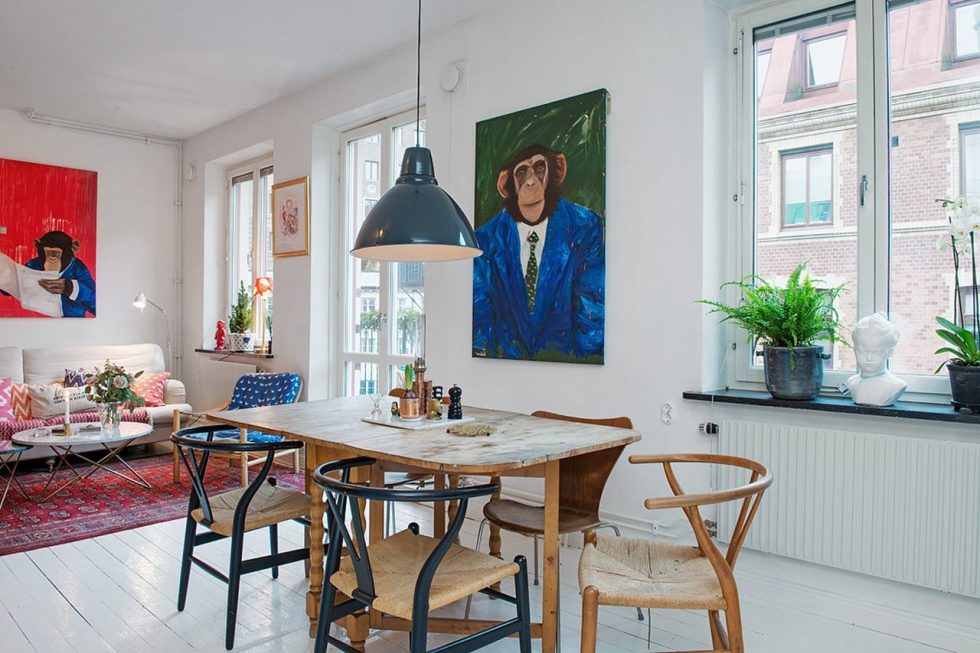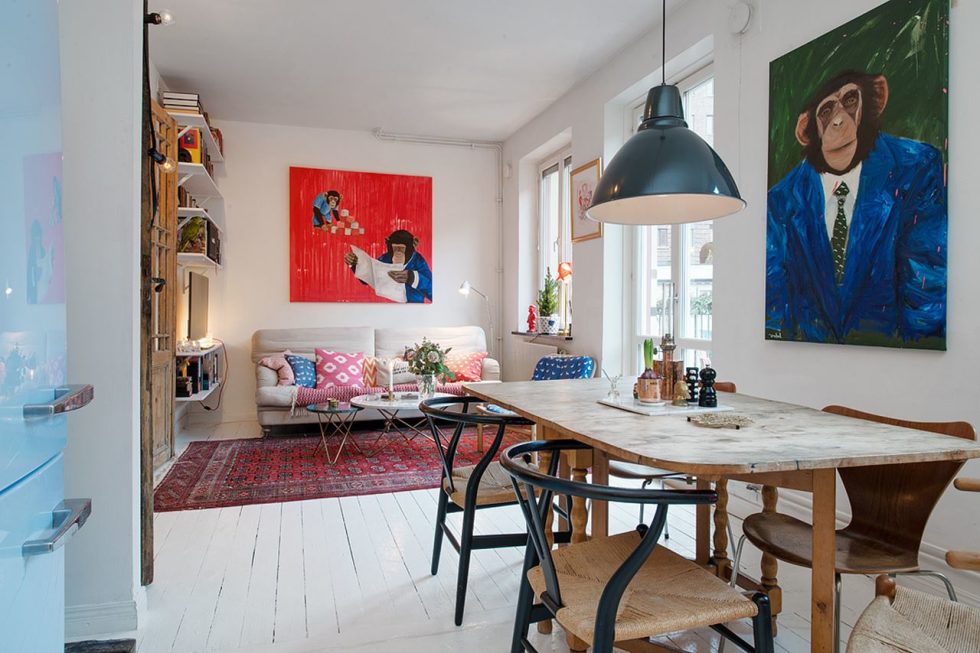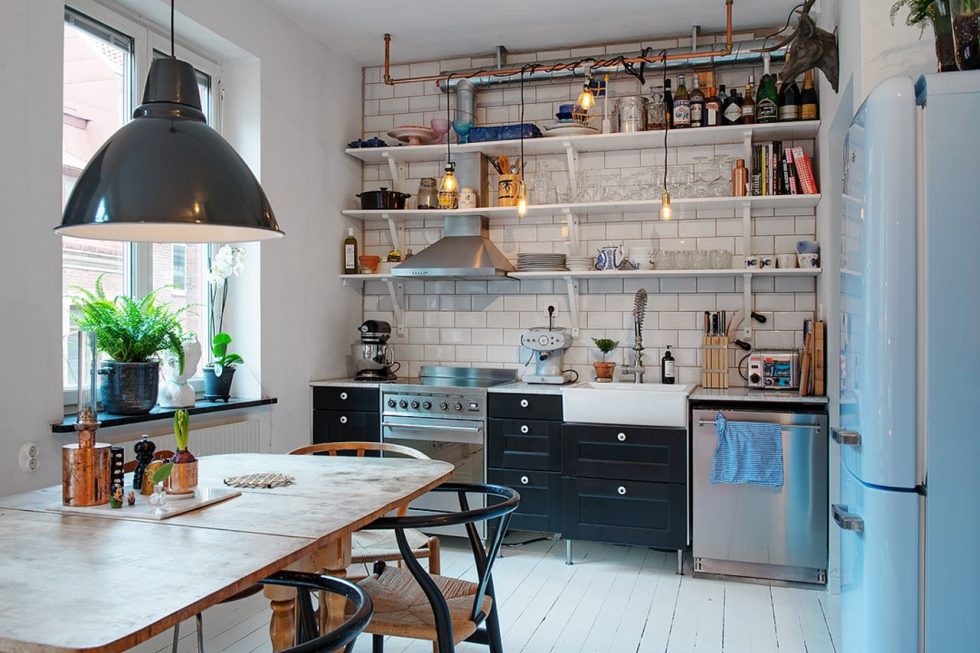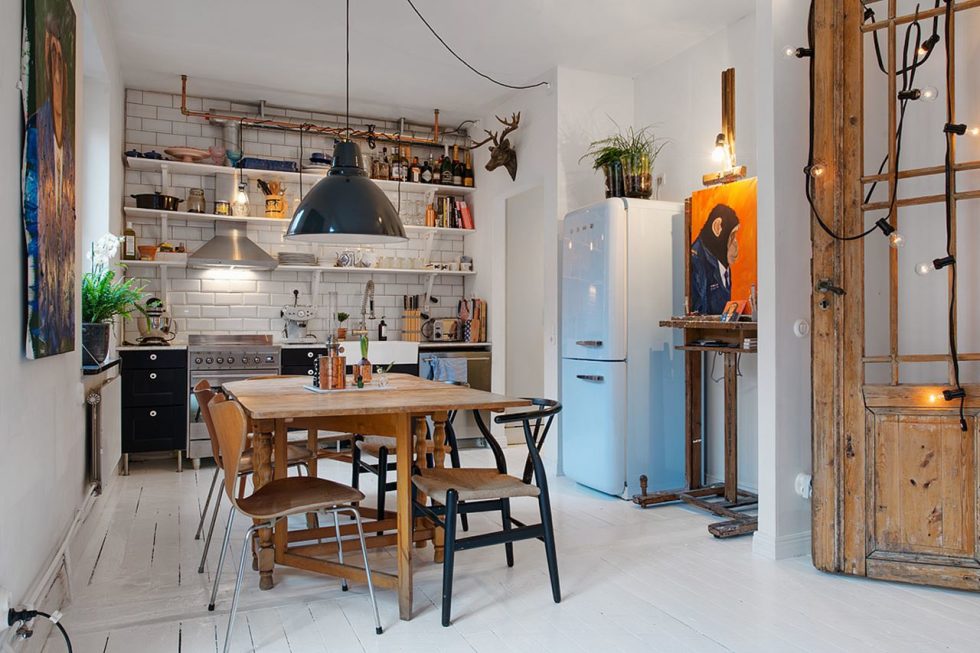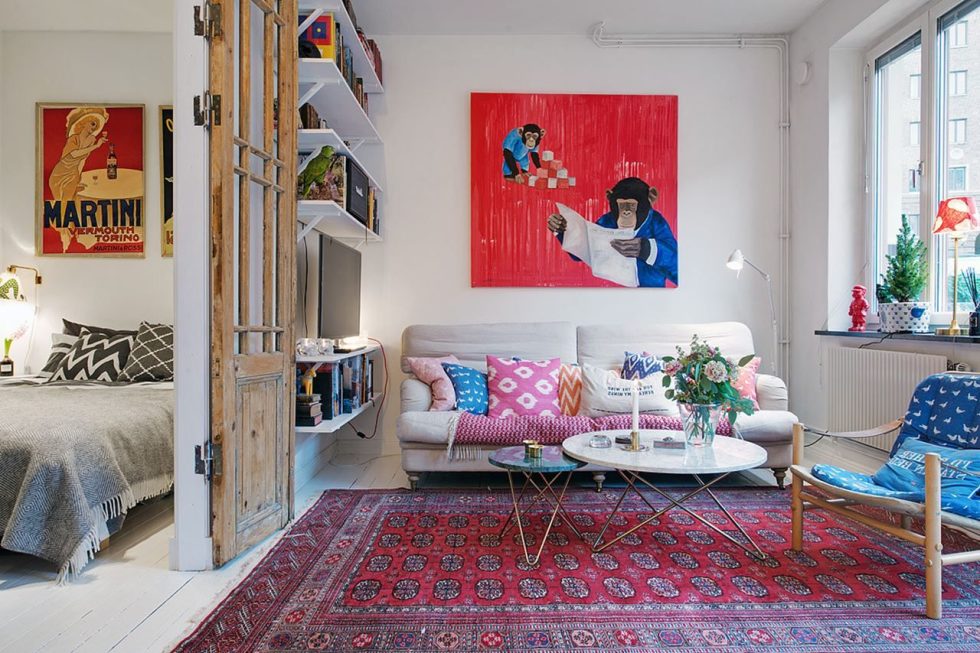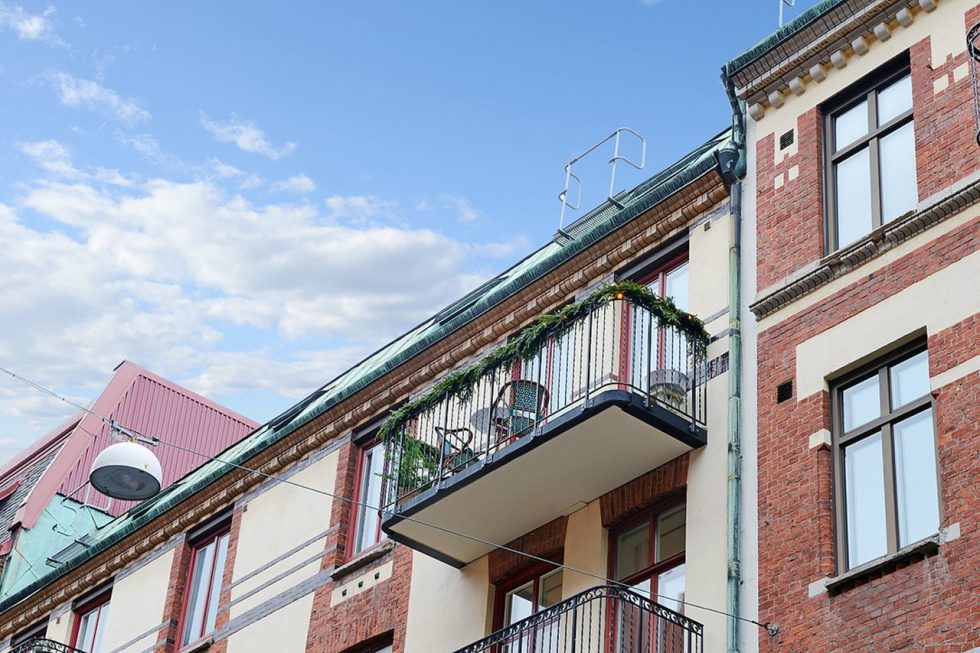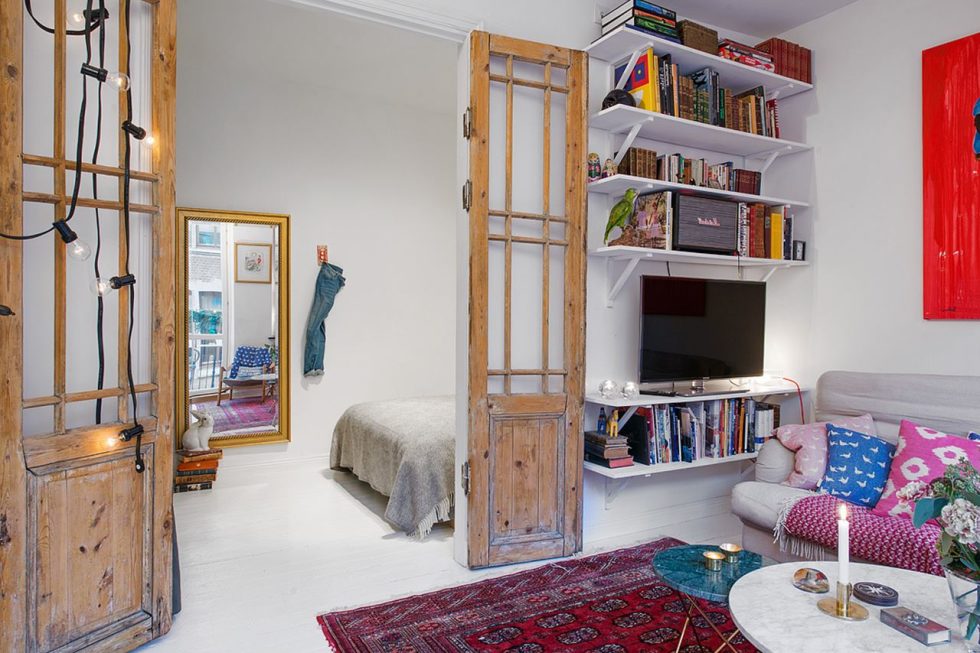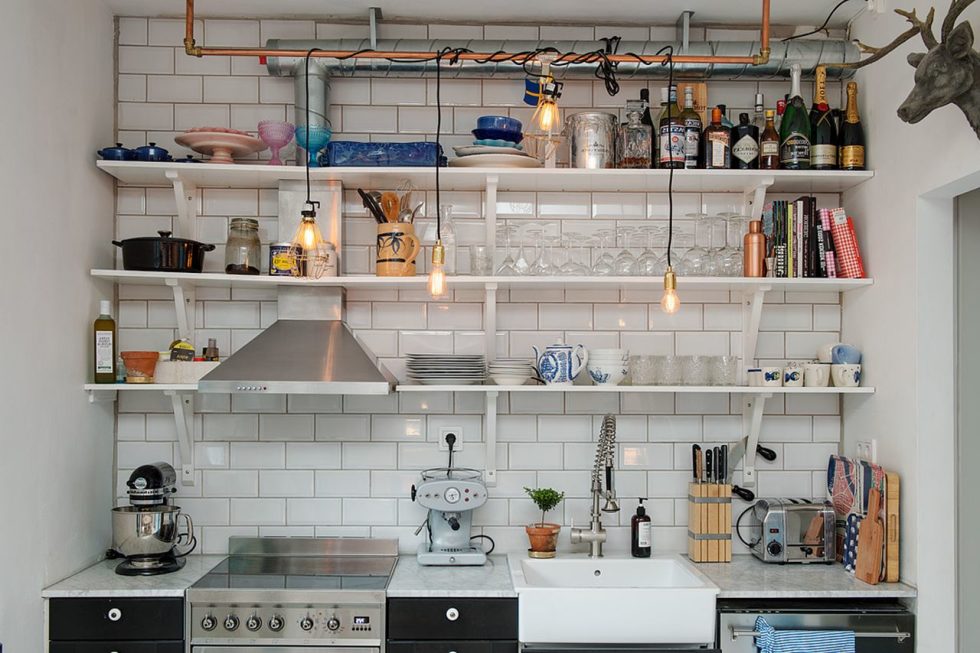 Photo Gallery: Small Swedish Apartment as an Example of Scandinavian Style