'SODAE' is the name of the house, which is odd in shape and is built by VMX Architects on the private island Kostverlorenkade with a square of only 1200 square meters. This island is located at a quiet and peaceful place, located not far from Amsterdam. A strange building, containing the signs of both traditional and modern style, is glittering with its glass edges among green lawn and reflecting in the water.
This residence has a square of 500 square meters. In order create such unusual house the designers searched for inspiration not only among the surrounding nature, they were also inspired by famous sky-scrapers Rembrandt Tower" and "Zuidoost" and even planes, flying above Schiphol airport.
The kitchen and living room are located at the second floor. Their style is pretty close to the one of attic premises in traditional Dutch houses. Private premises, such as bedrooms and bathrooms, are located at the first floor. They provide spectacular panoramic garden view. The basement floor contains gym and home cinema.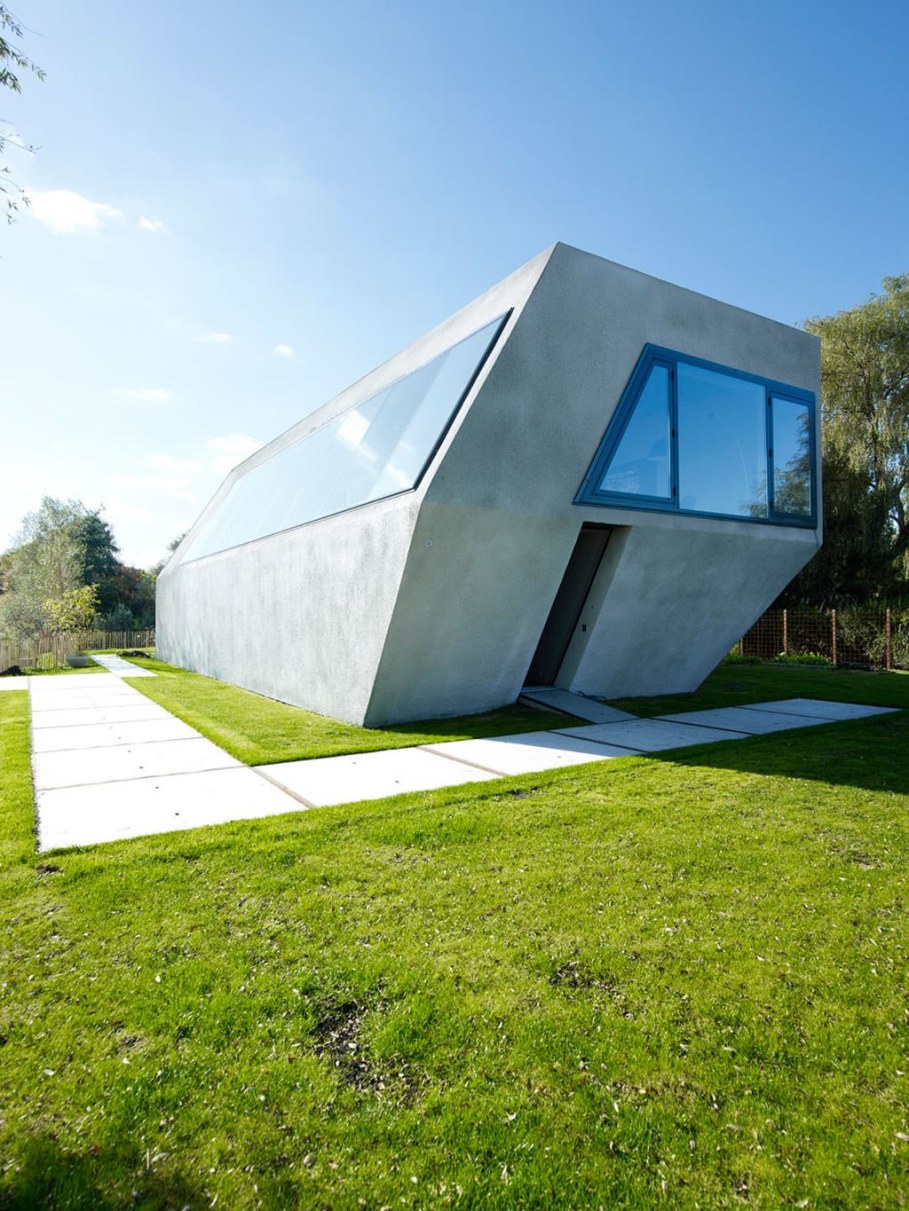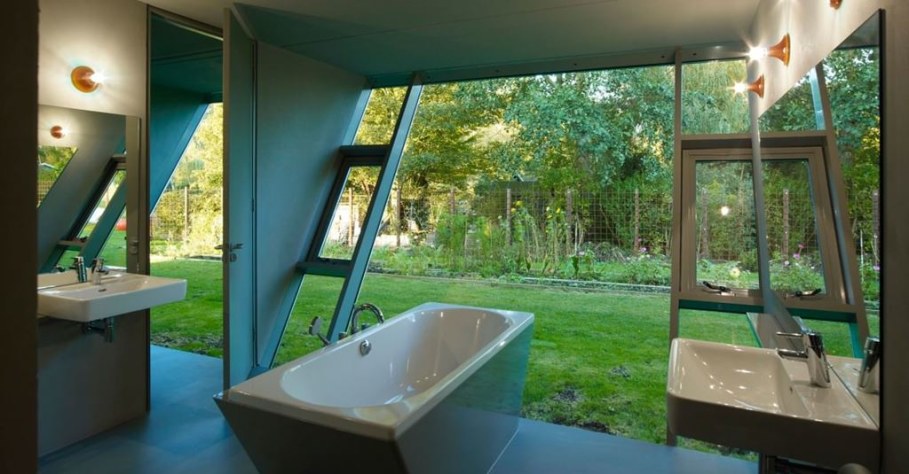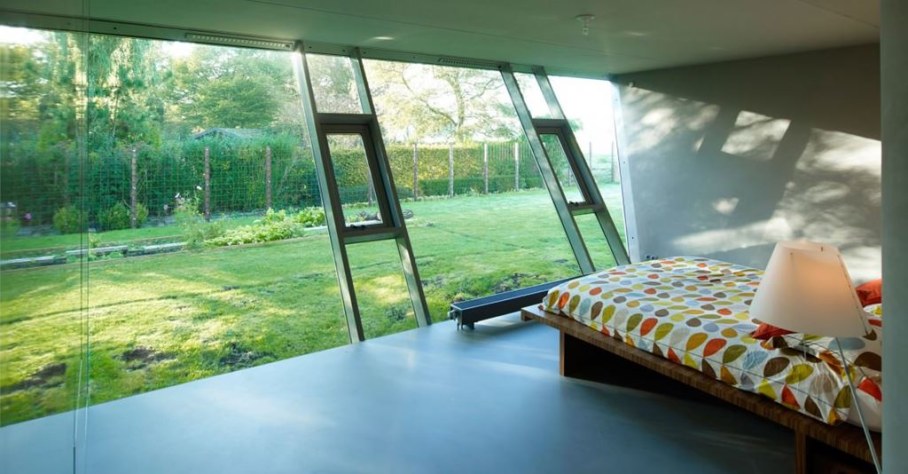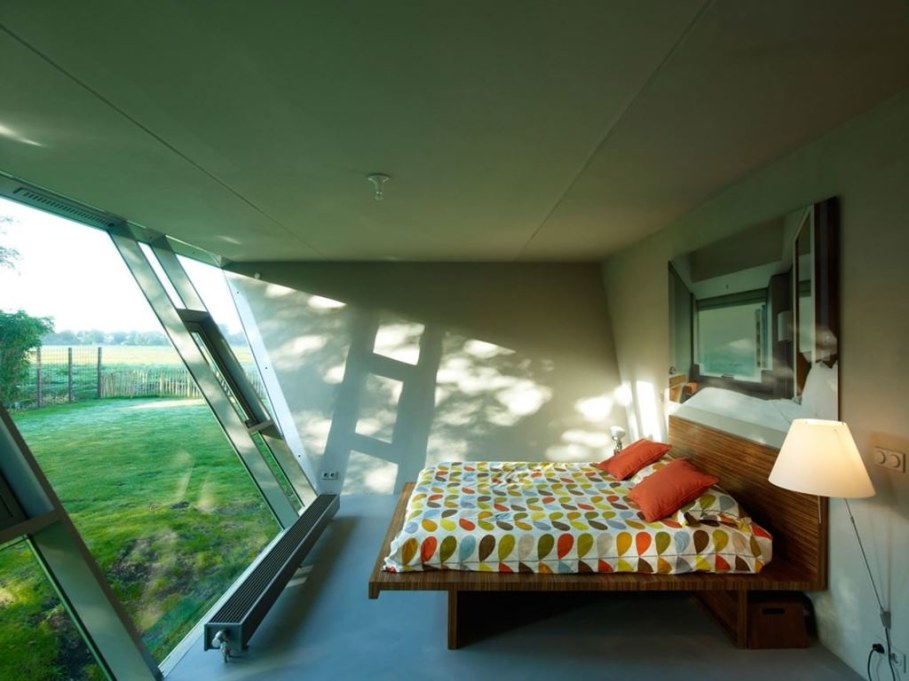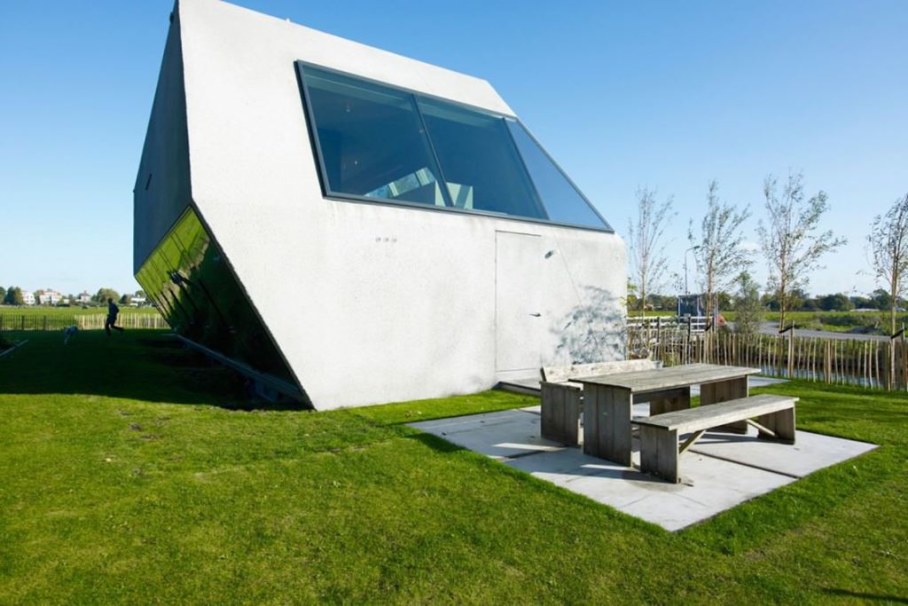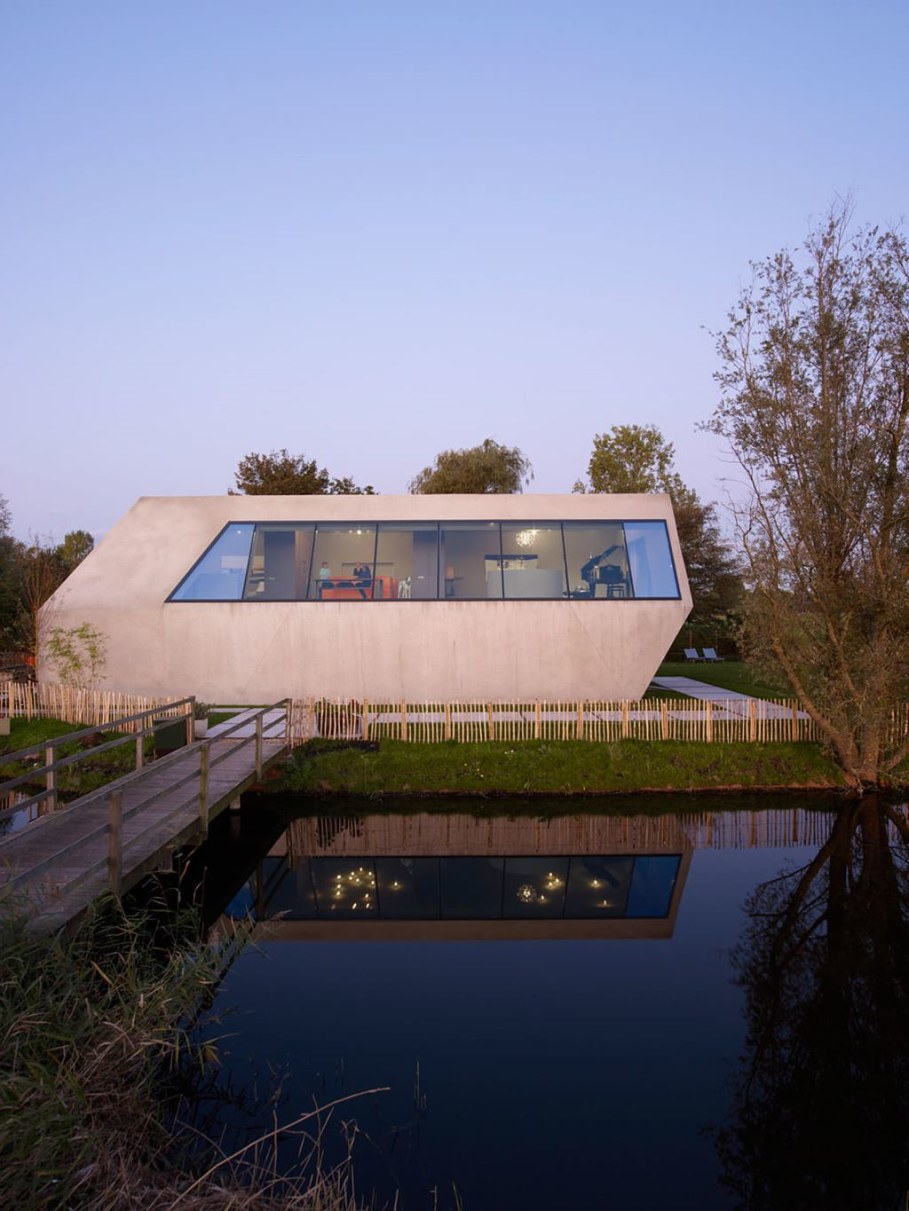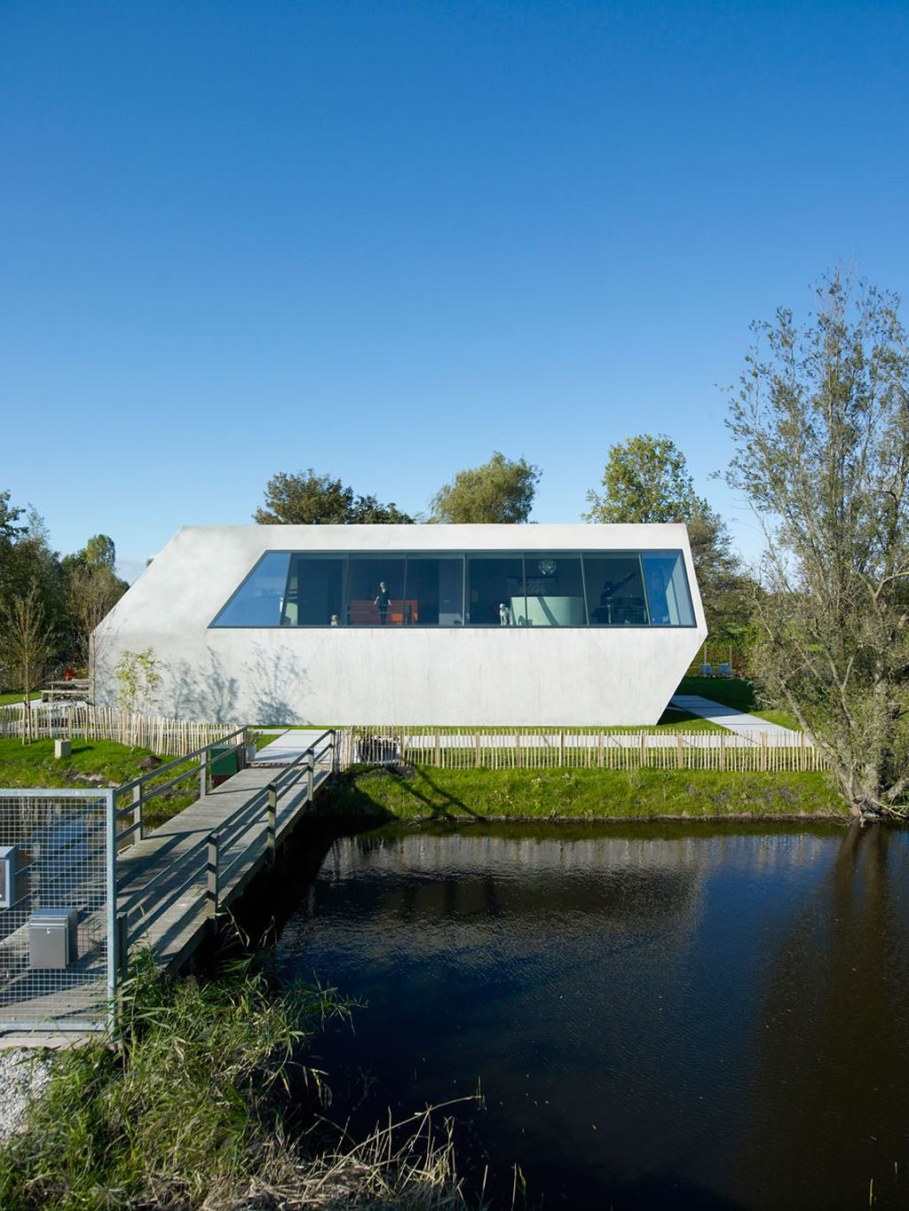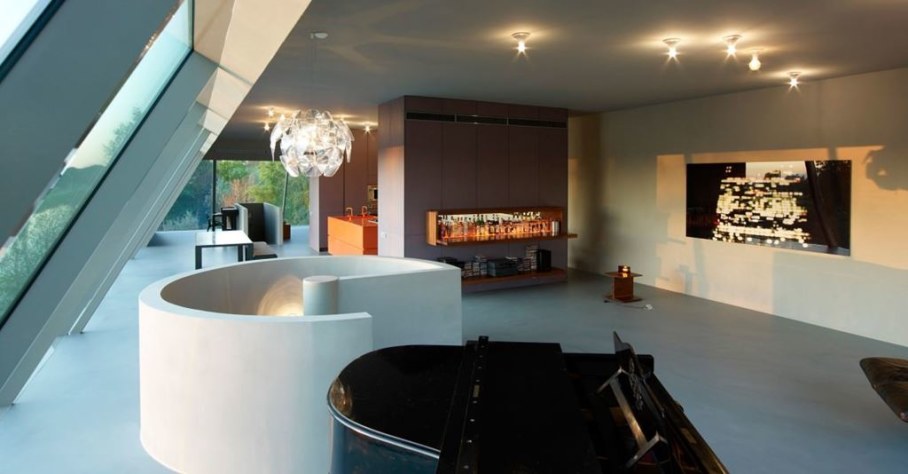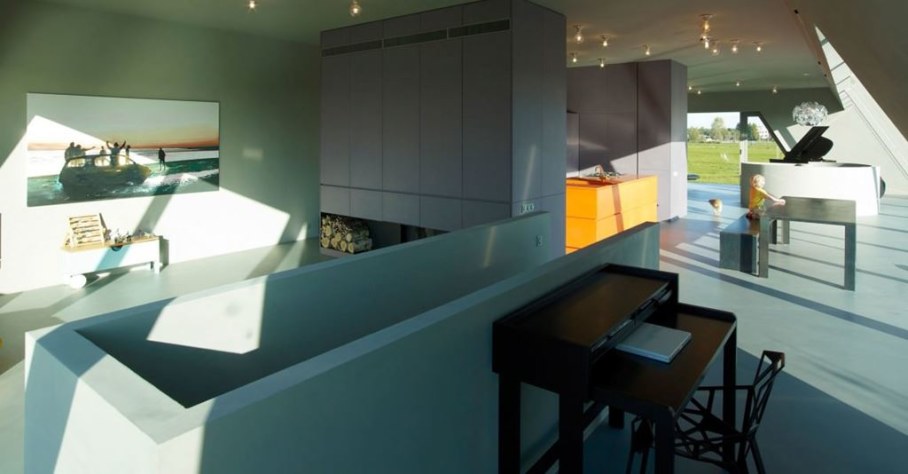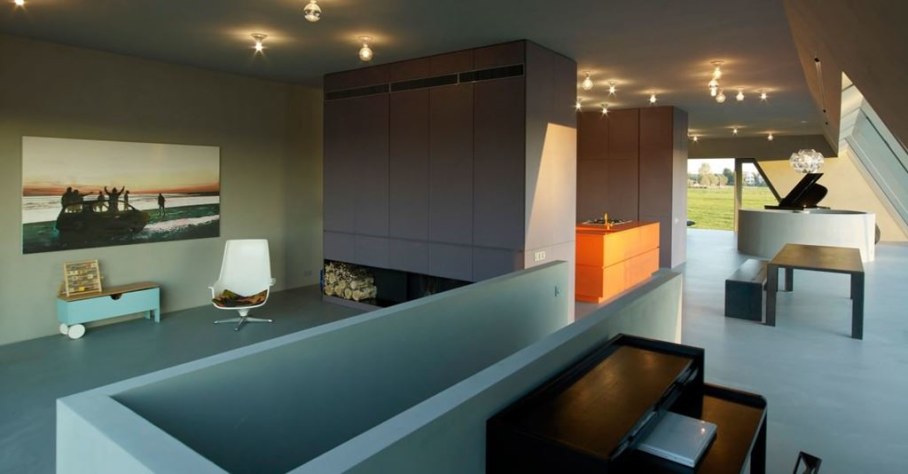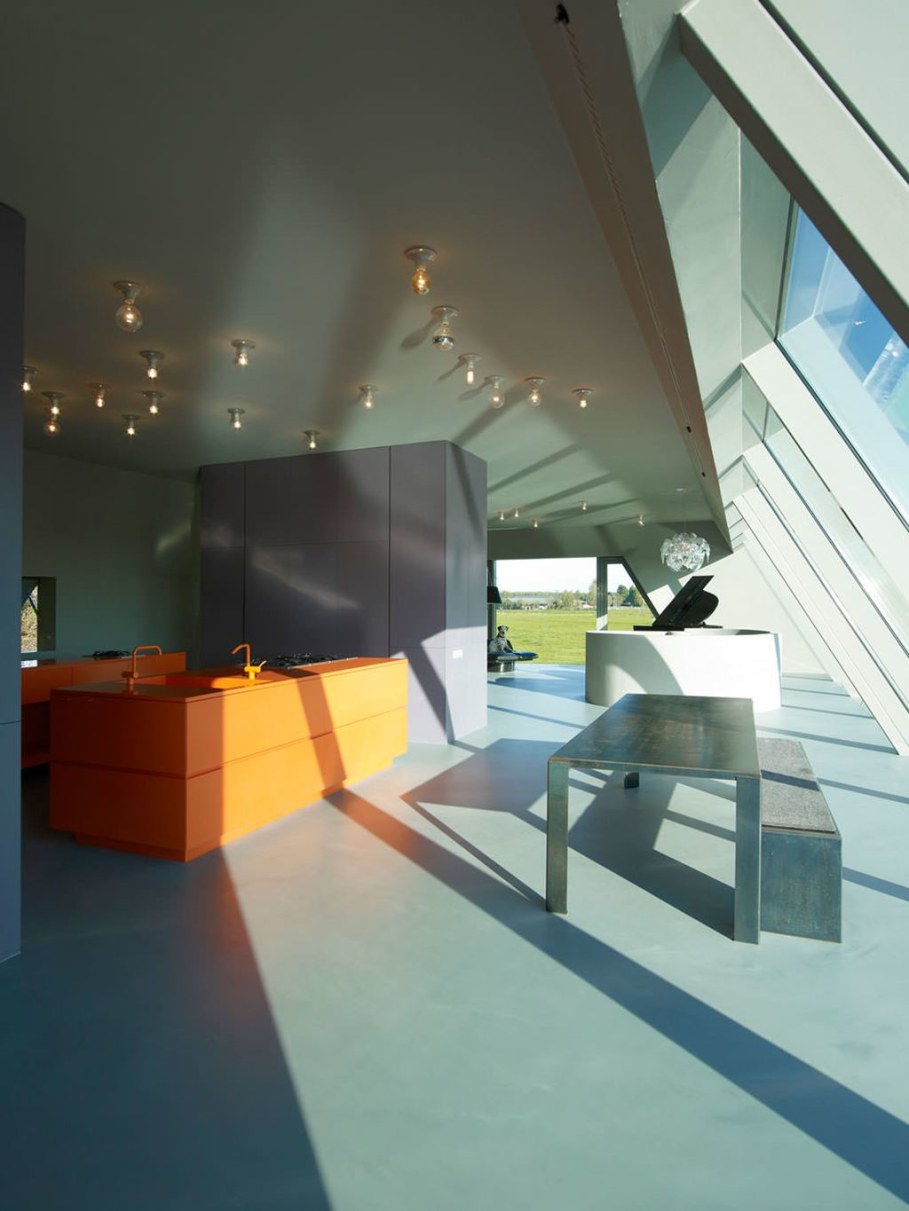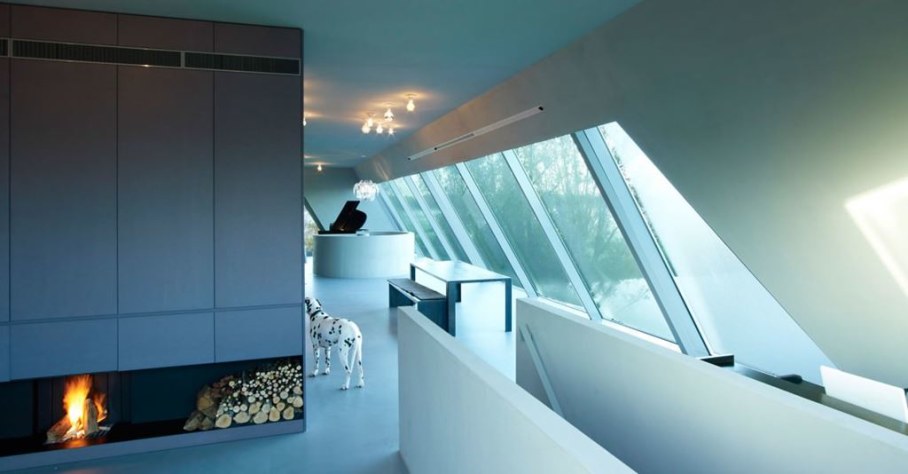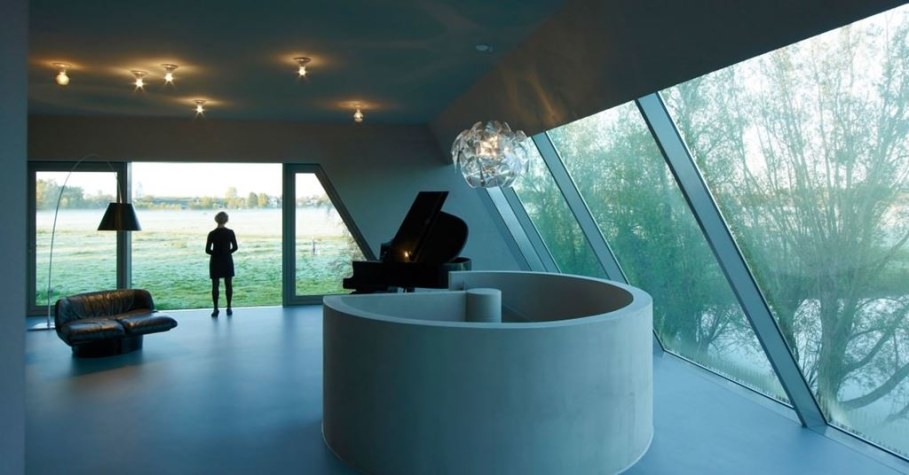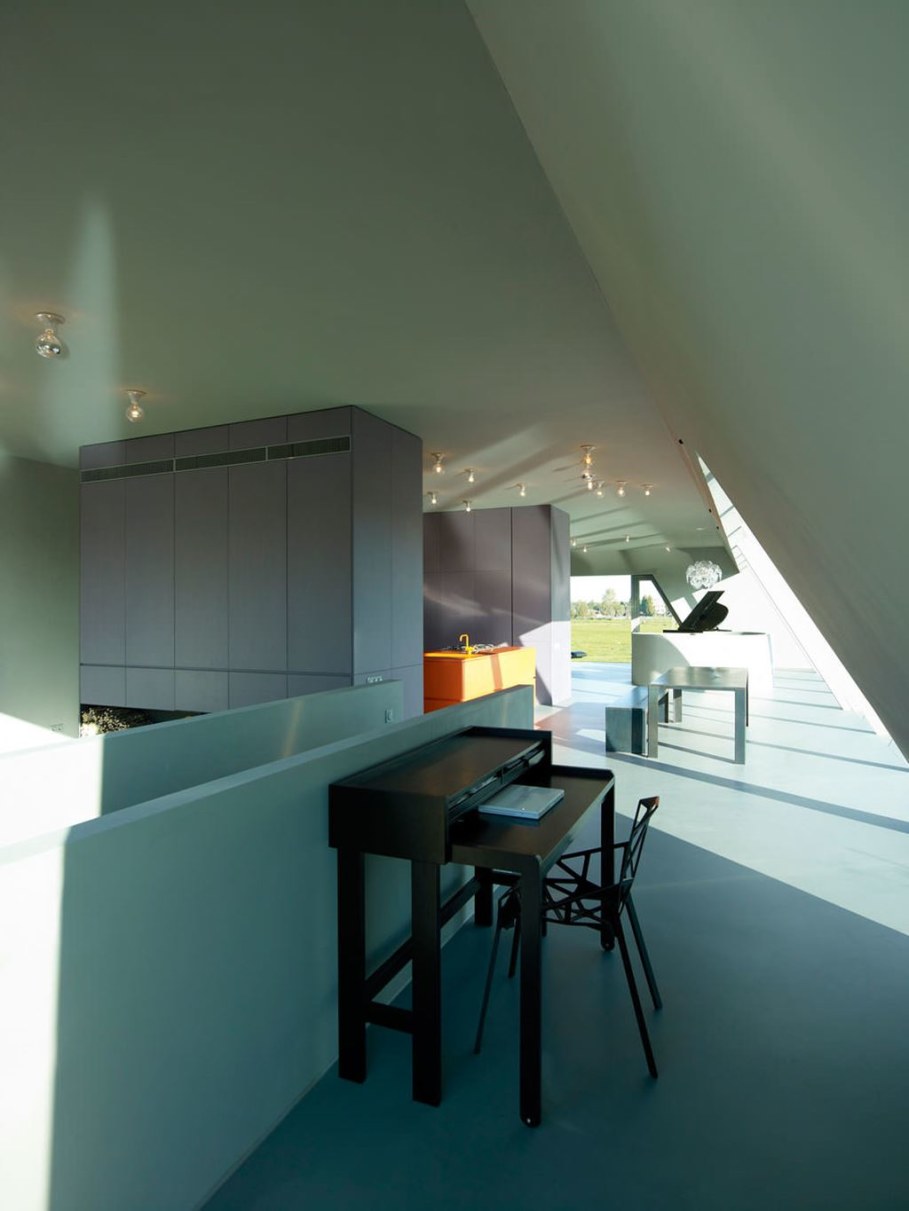 Photo Gallery: The House Of Unusual Shape From VMX Architects