The project of a country residence of 185 sq meters, placed on beautiful lake shores in Canada was designed by Cibinel Architecture with emphasis on local traditions of wooden and stone cottages construction. The Beach House residence is turned toward picturesque sunsets and dramatic thunderclouds and as if embraces the sky vastness and water surface. Being harmonically compliant with the surrounding landscape, both the internal and external finishing contain cedar wood and fir wood, which is a truly age-old construction material radiating natural grace.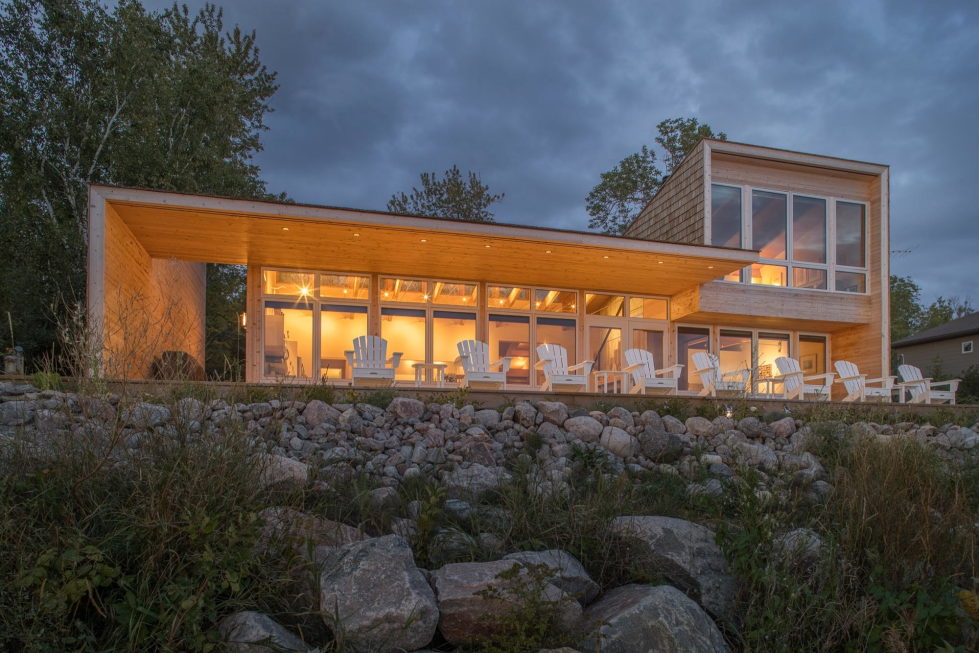 © Jerry Grajewski

The architects played with the building`s scale perception and created contrast between low roof lines, visible from outside and feeling of high space from inside with landscape`s panorama. Due to its wide horizon, the landscape reminds of ocean`s vastness. The interior is connected with the surrounding nature thanks to the wood covering of the terrace, which is separated from the internal space with only glass wall; this makes the living room look like summer terrace, blowing over with light breeze.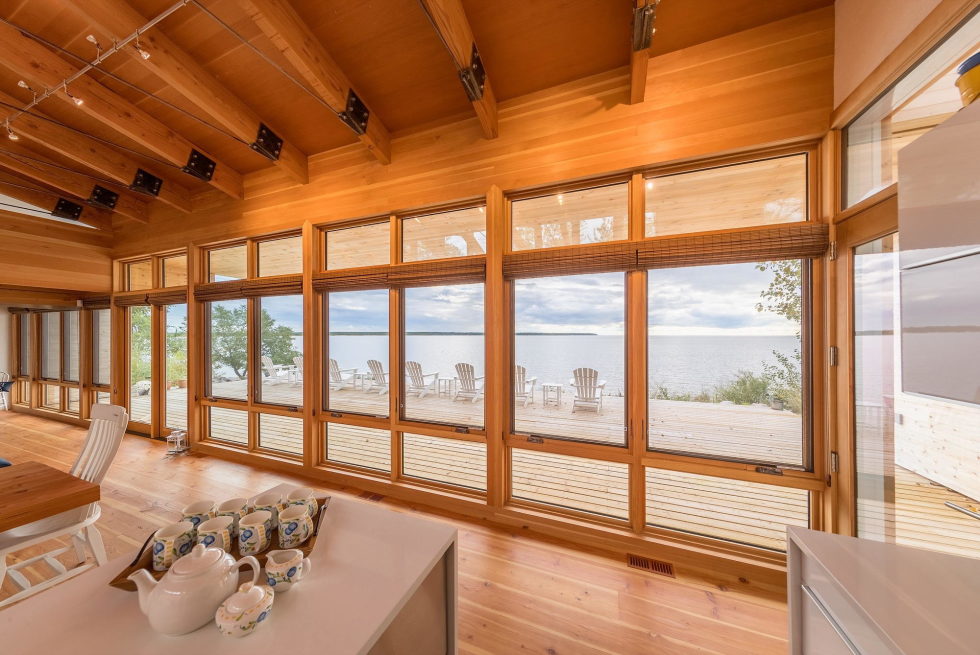 © Jerry Grajewski
Horizontal wooden walls coverage repeats local way of facades finishing. Cedar planks haven`t been covered with paint or stain; this will allow wood to silver through the years. Wide wood construction capabilities are demonstrated in the interior as well. Moreover, the beauty of steel and concrete are also demonstrated here: solid spruce beams are fixed on custom-made steel rafters, whereas the staircase and fire place are inbuilt into the coarse concrete wall.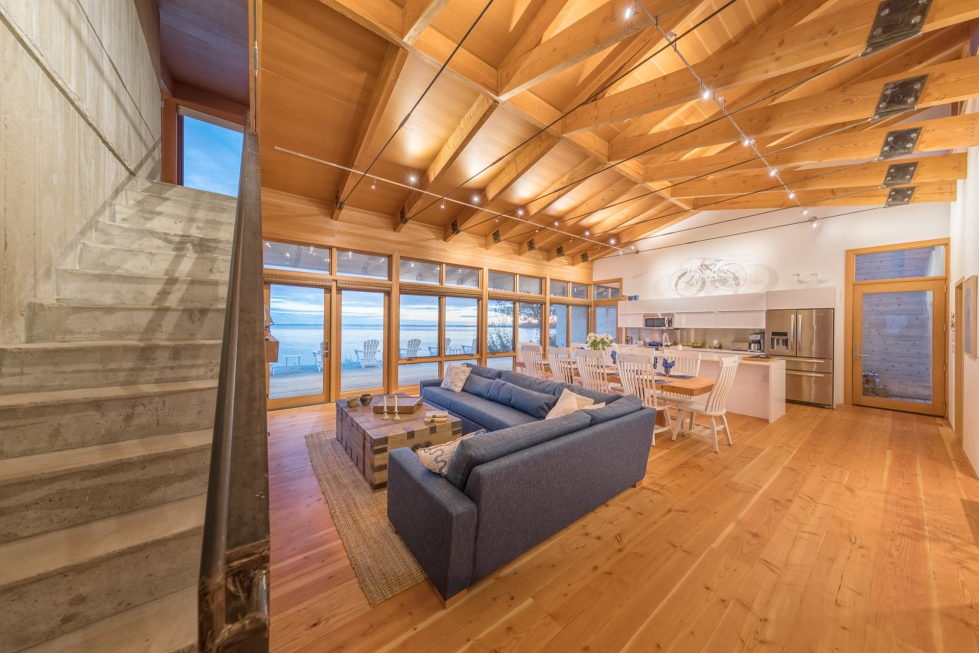 © Jerry Grajewski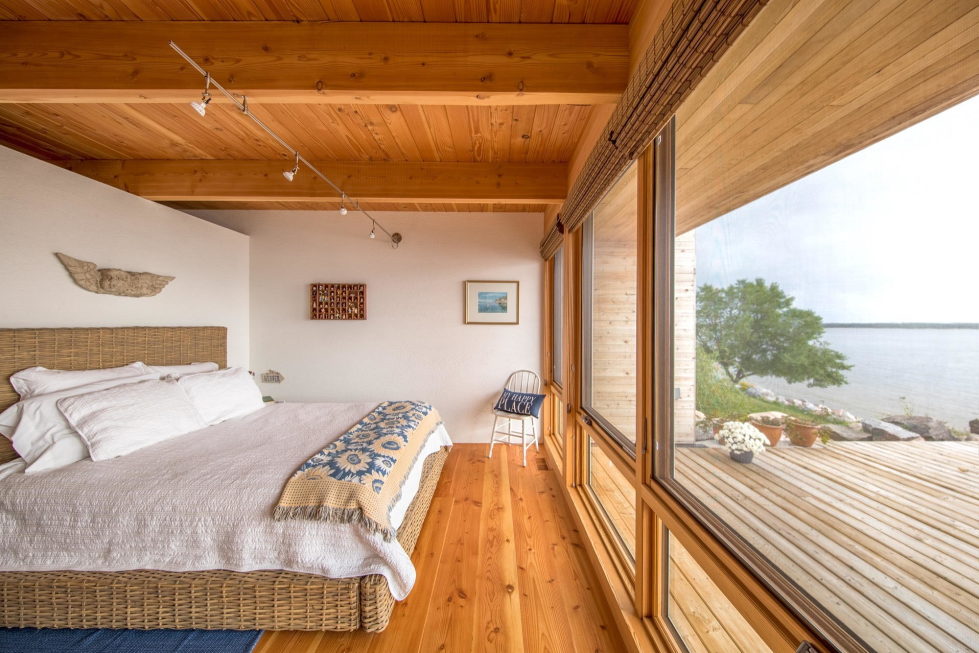 © Jerry Grajewski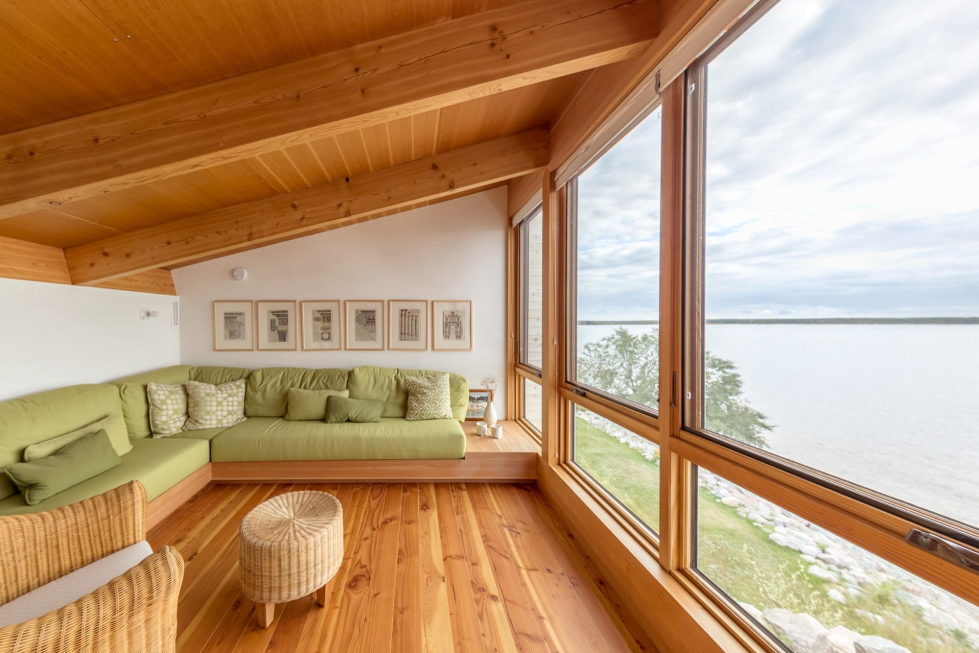 © Jerry Grajewski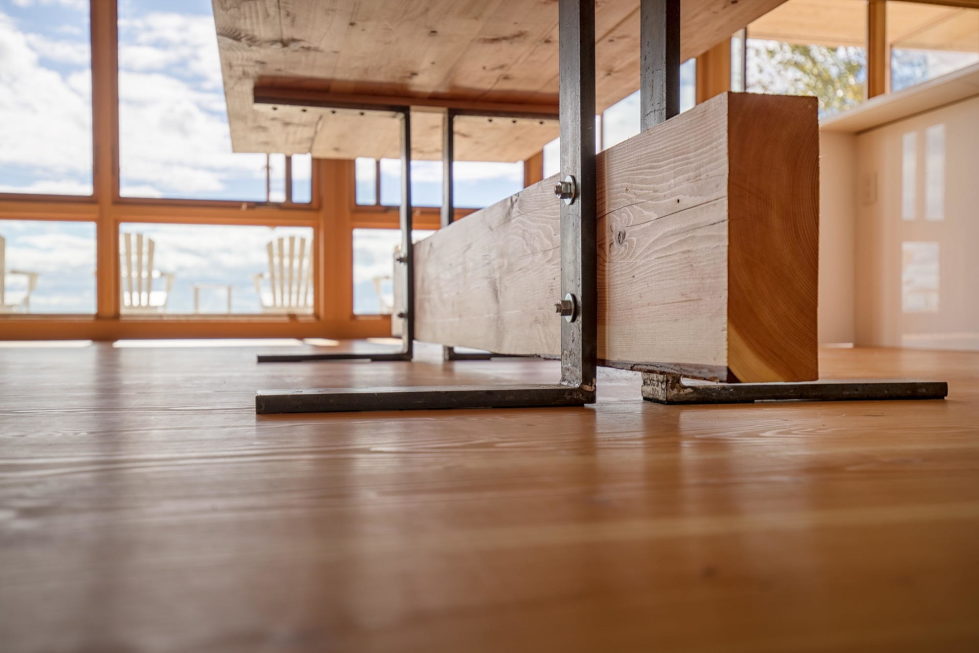 © Jerry Grajewski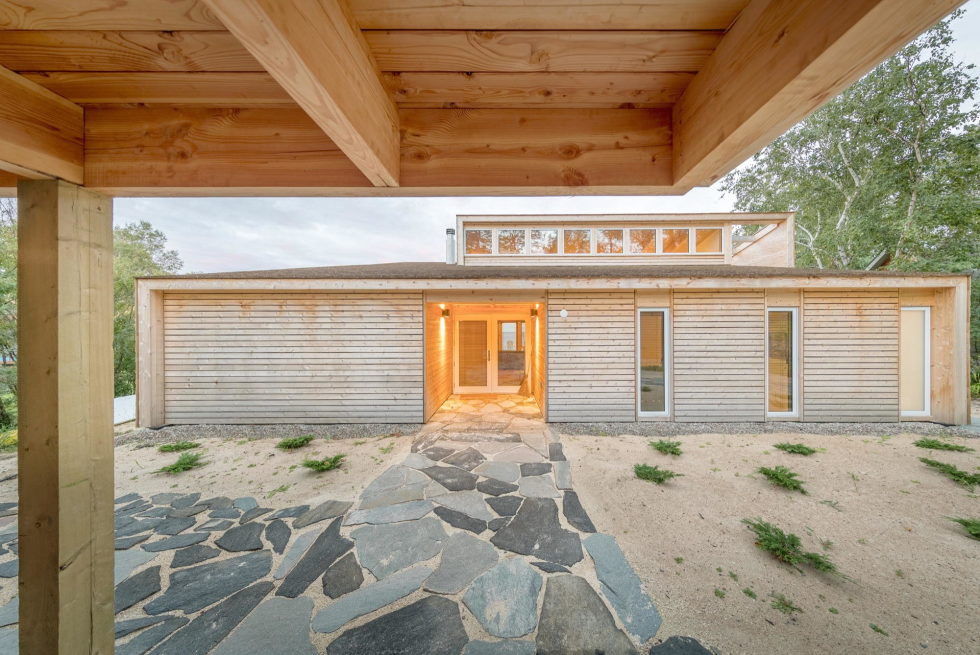 © Jerry Grajewski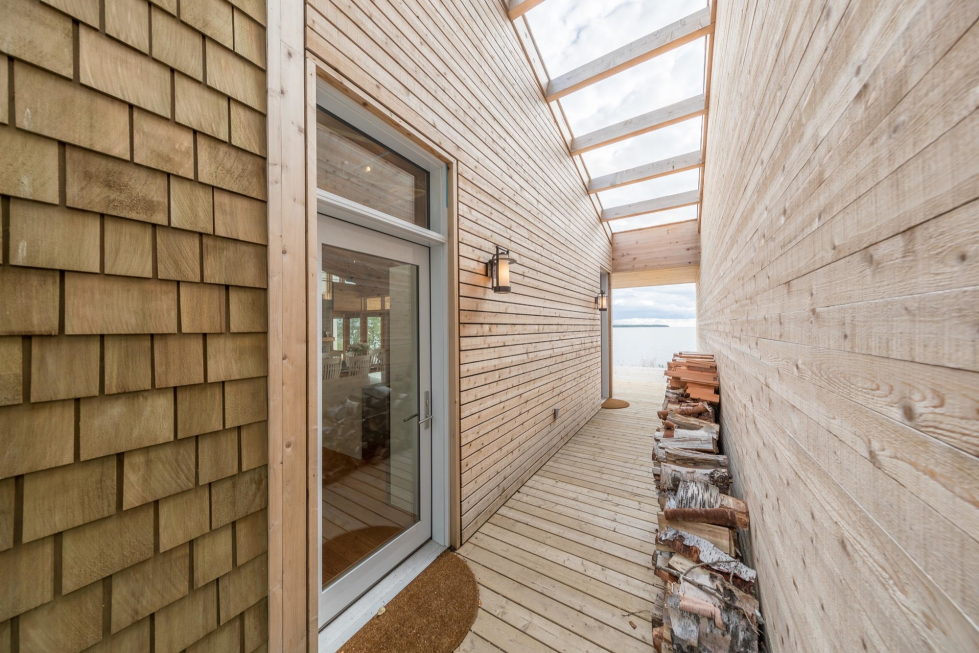 © Jerry Grajewski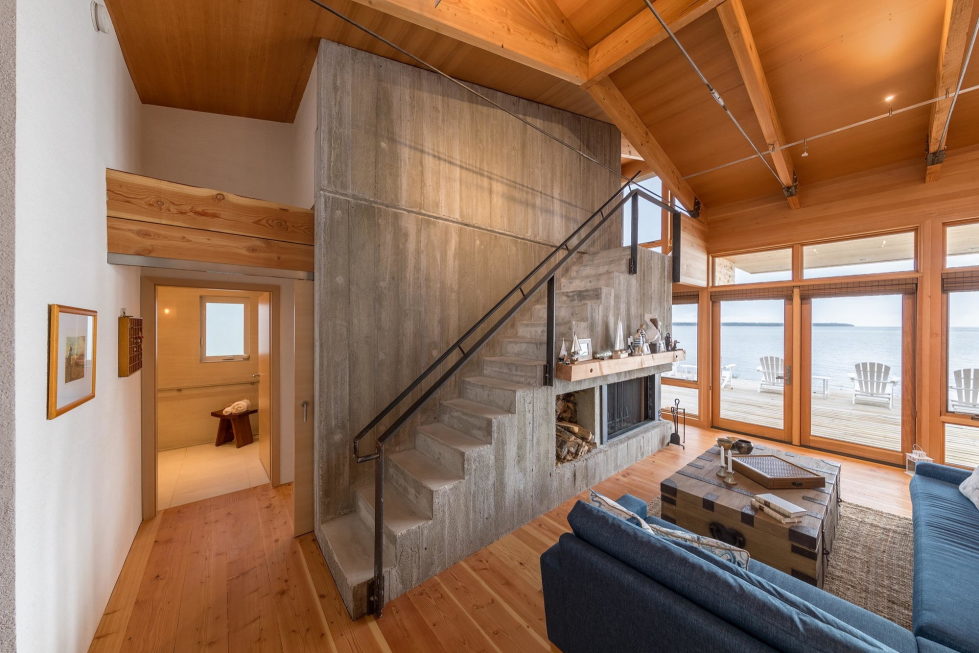 © Jerry Grajewski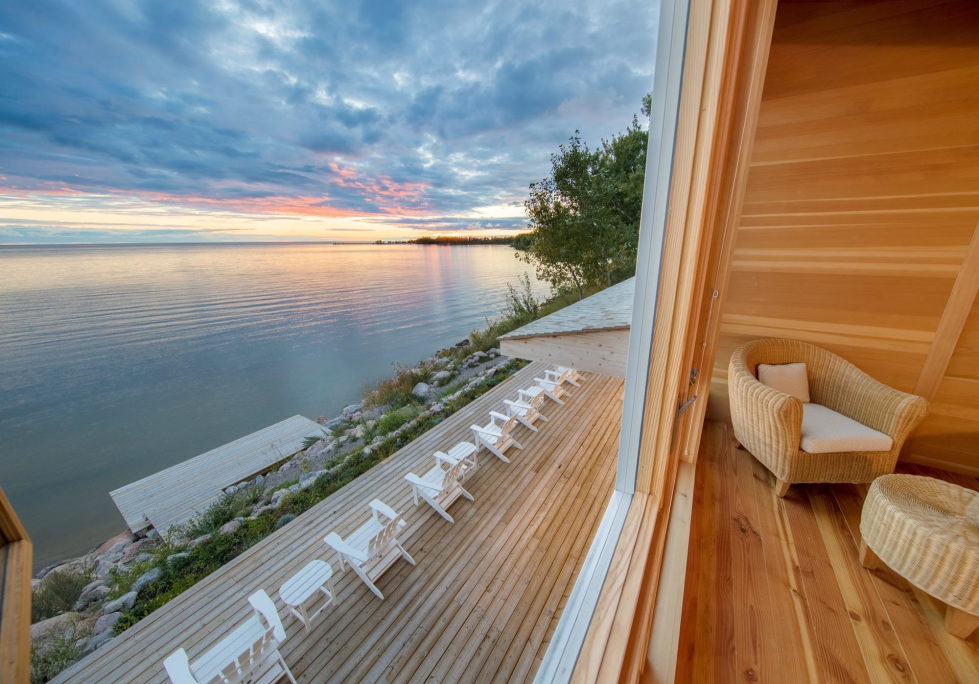 © Jerry Grajewski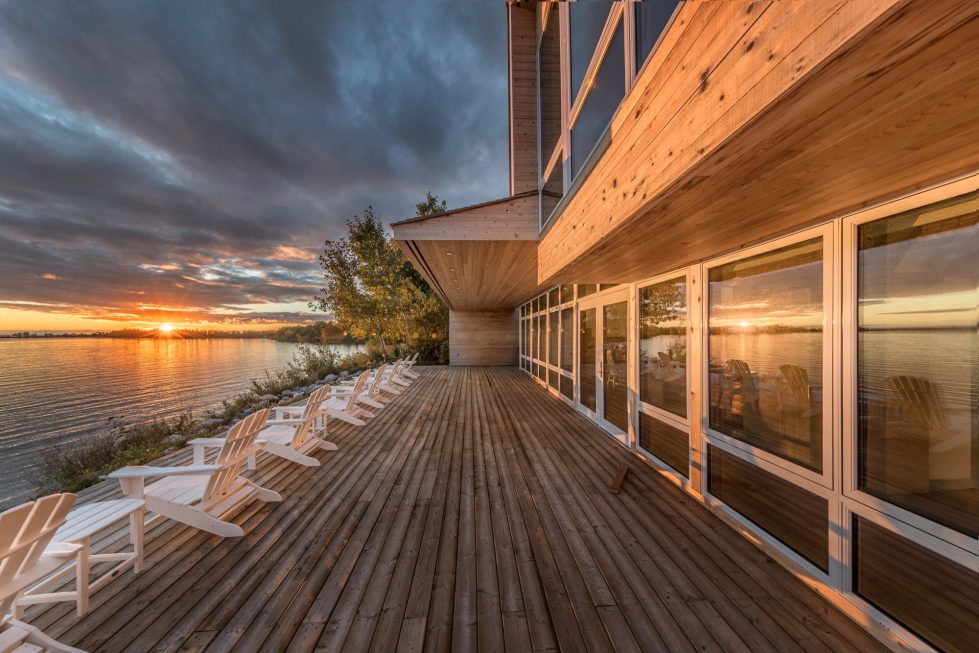 © Jerry Grajewski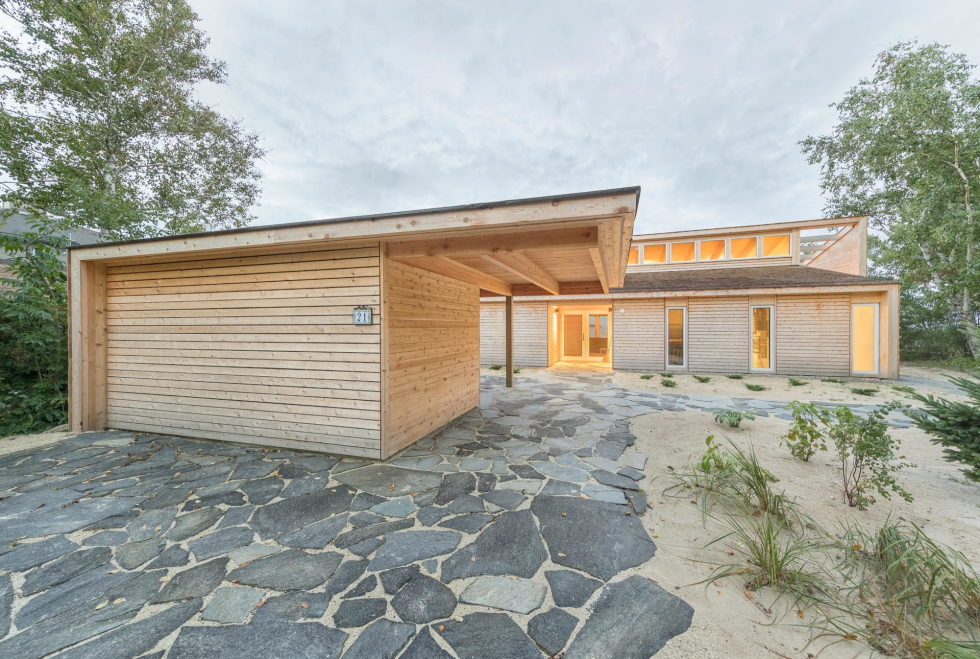 © Jerry Grajewski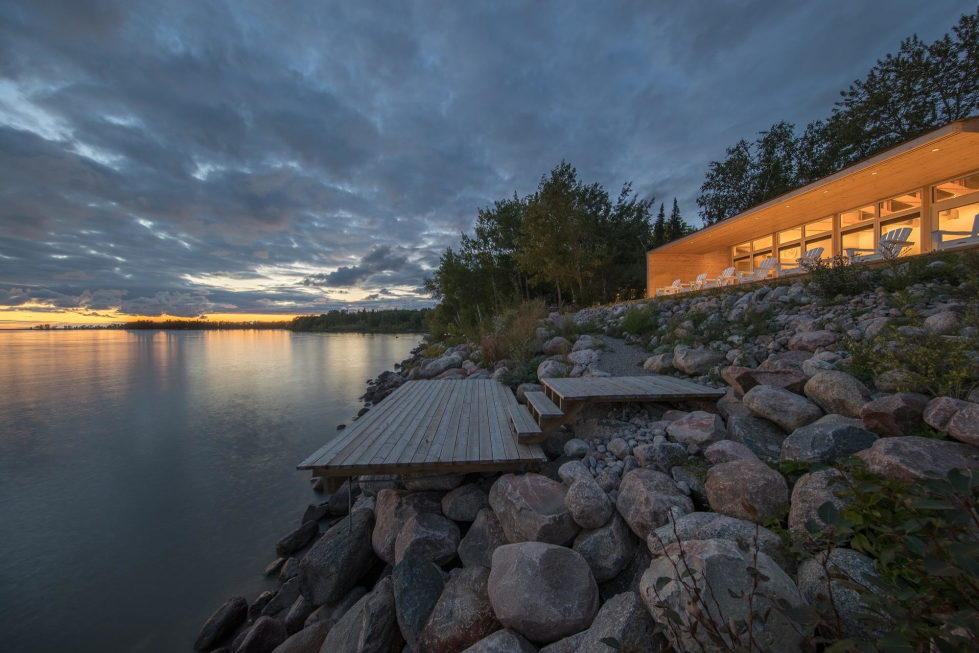 © Jerry Grajewski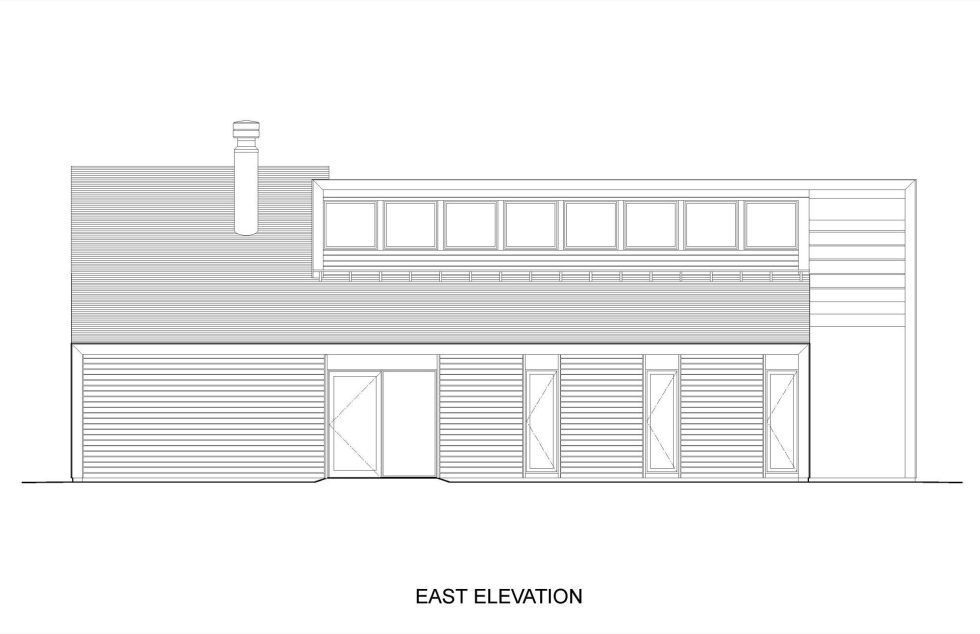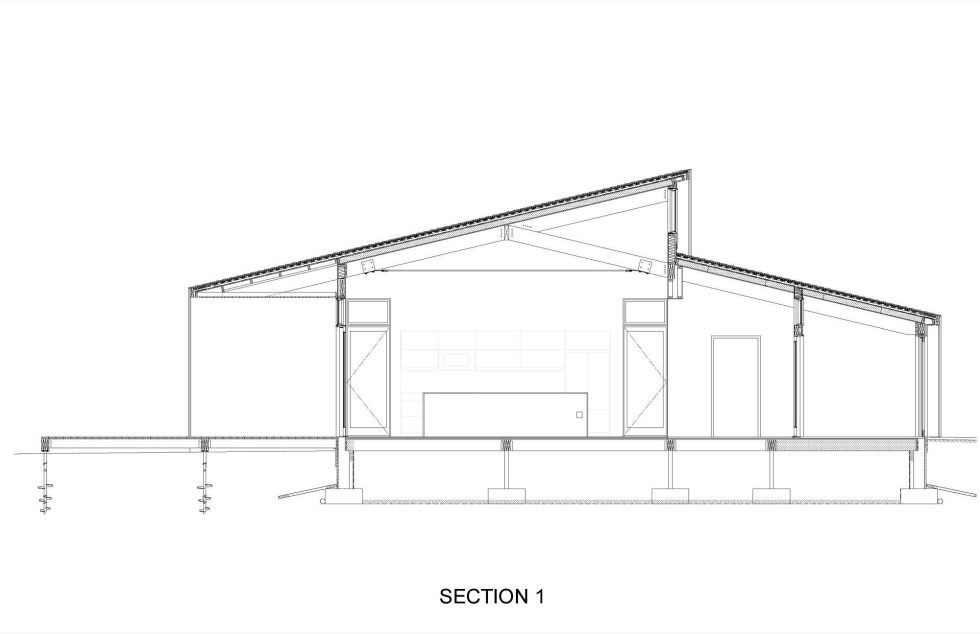 Photos by Jerry Grajewski