Kitchen is one of the most important room of the house, therefore it's quite important for it to be not only comfortable and user-friendly, but to demonstrate unique style. This article will describe 10 ideas for kitchen design, which will be in trend in 2015. It's not necessary to implement all of them; however one or two would be enough to make your kitchen look stylish and up-to-date.
1. Changing white to grey
If you still deliberate about the color of kitchen facades, you should consider grey. Nowadays white color takes the leading position in the market, yet kitchen furniture producers state that grey color is one of its main rivals. The second modern trend in kitchen's decor is to combine several quiet colors in one ready-made kitchen. For example, you may use grey and deep brown for that.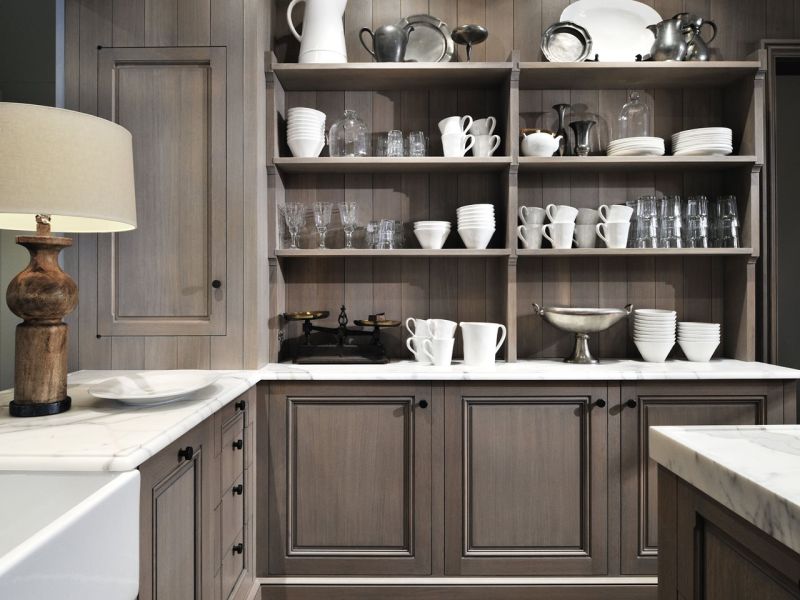 2.  First-place reliability and performance
Nowadays it is necessary to pay attention not only to the color of facades while renovating kitchen. You should take into account reliability and usability of furniture as well. Wardrobes, which are opened with one button down and not to the side, but upwards, are the innovation of the year and are a good solution for small kitchen.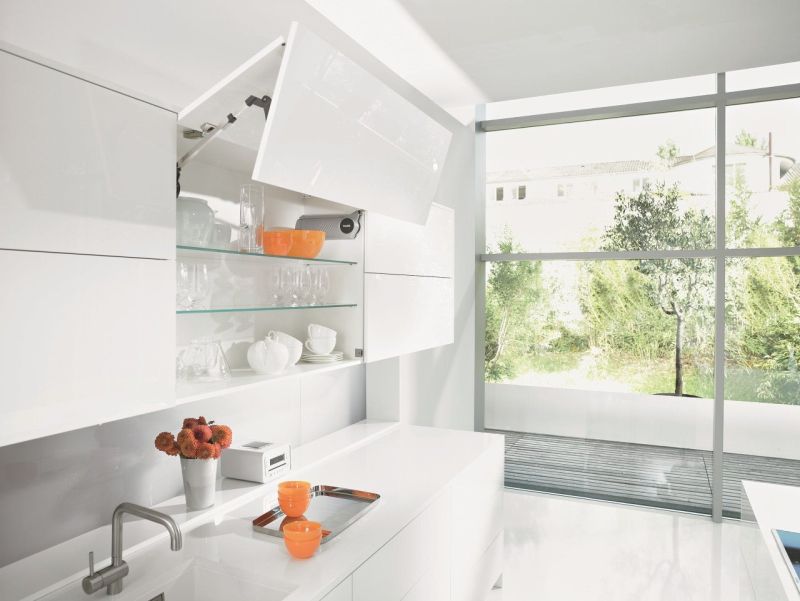 3. Black-and-white combination
This colors combination would never be out of trend thanks to its contrast and originality. Varnished white kitchen from IKEA is a good example, as it looks bright and stylish while combined with the black tabletop. At the time, the floors of natural wood may smoothly soften general contrast of the room.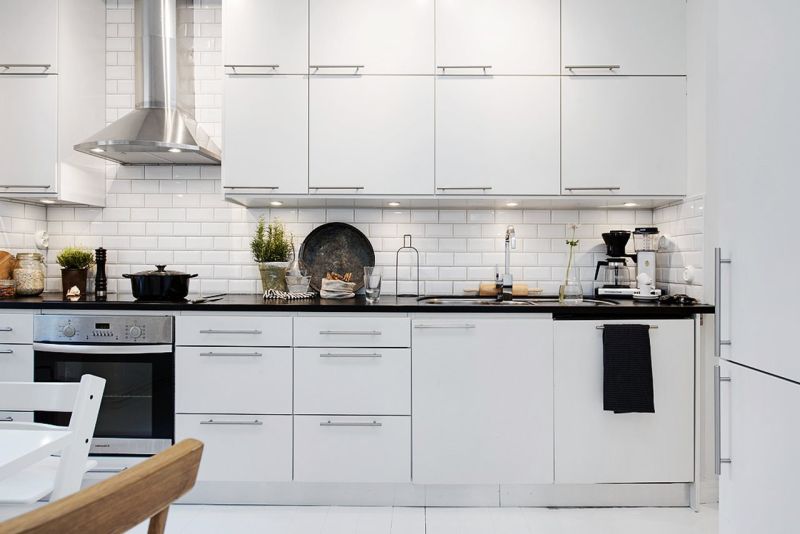 4. Colorful wash-basins
Wash-basins also change their standard black or metallic color. They are gradually replaced by bright models, allowing to add more color to the neutral interior, and are rather popular nowadays.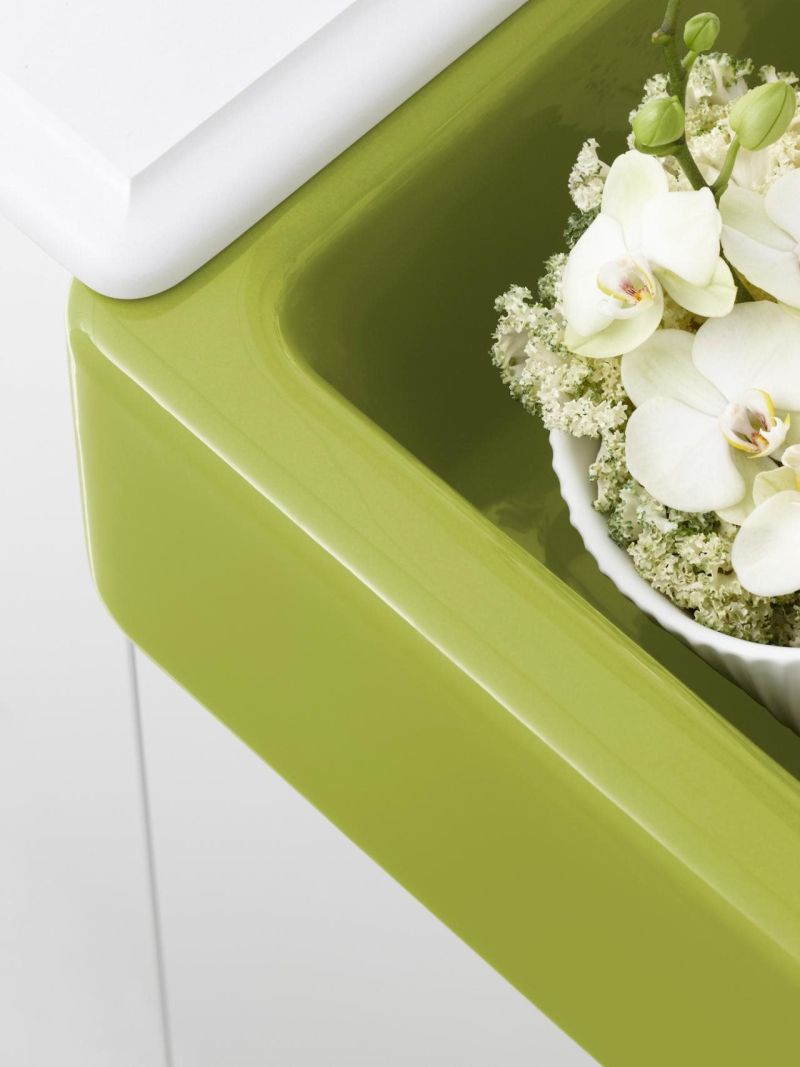 5. Ceiling lamps with unusual design
Peculiar ceiling lamp is another perfect variant for creation of unique and impressive kitchen. You can set a cut-glass chandelier or use a big model of laconic design. Both variants would be impressive!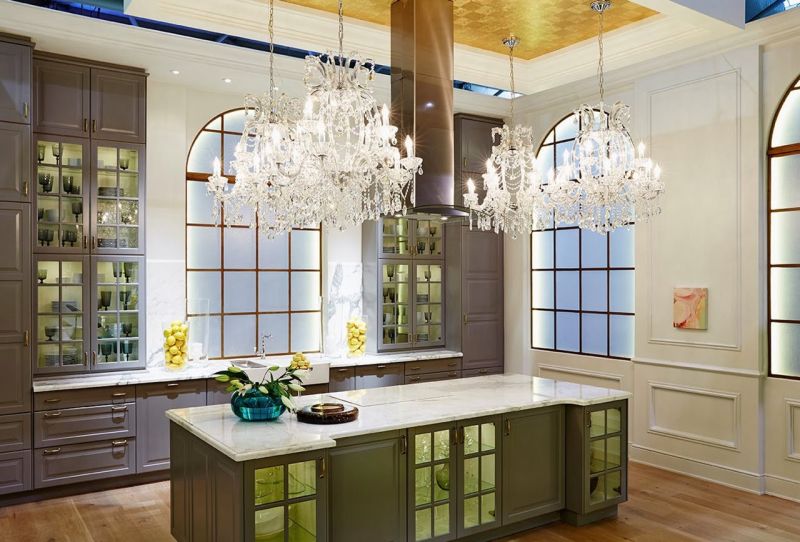 6. Mirrored tiles
They help to enlarge the premises not only visually, but  to create additional luxury and glamour inside. It is definitely a sure-fire way!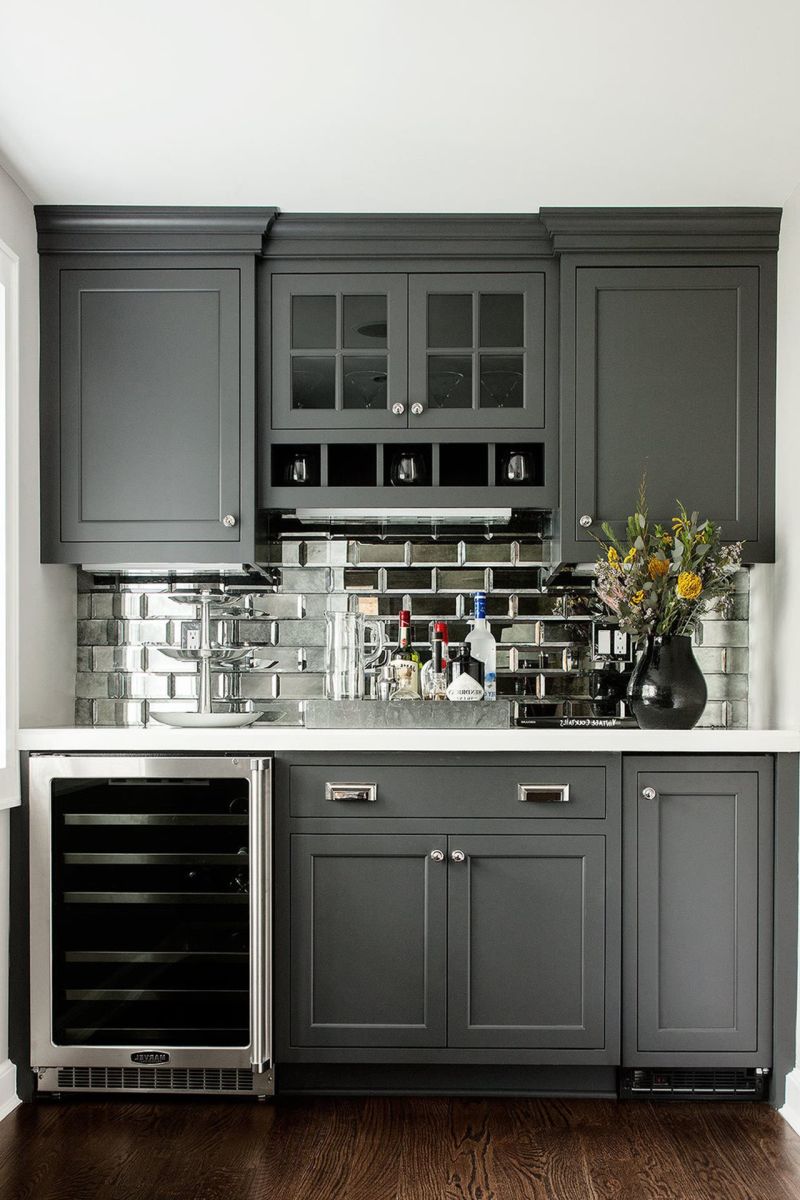 7. The maximum of smart storage possibilities
It would be a big mistake to buy furniture of conventional type, where the wardrobe space is used irrationally, especially if you have small kitchen. You should definitely choose the models with smart storage function.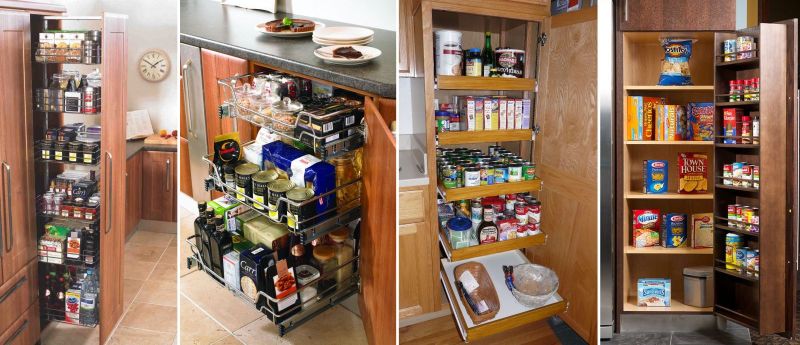 8. Automation as the guarantee for comfort
Nowadays it is quite easy to create up-to-date kitchen at own home. To achieve this you may use touch-sensitive lighting, which is automatically turned on as someone enters the room, as well as touch-sensitive water taps, thermometers for cooking of meat, able to send ready signal directly to your smartphone. All this stuff will make you life pleasant and easy.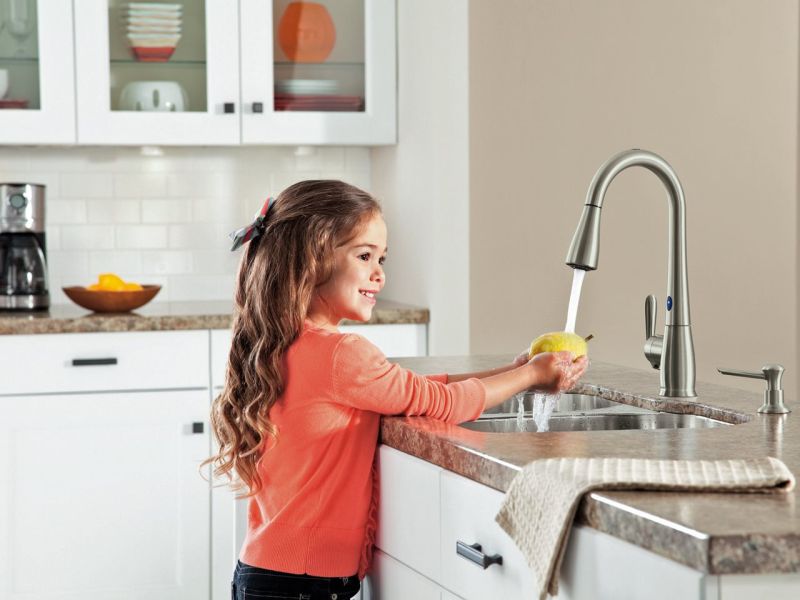 9. Cost-effective tabletops
There is a new level of laminate application nowadays. It is one of the most used materials for kitchen premises` decor. This is not surprisingly though, as modern technologies are able to improve laminate's quality and save your money. Granite- or marble-imitating laminate would be a viable and profit making option.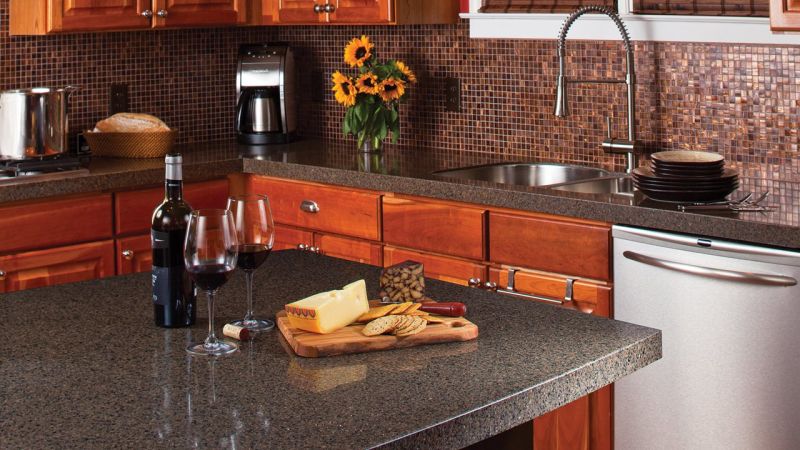 10. Quartz materials in kitchen
Along with marbled or laminated tabletops, quartz models are quite popular these days. Their advantages are the following: immunity to high temperatures, scratches and damages; moisture resistance and stylish appearance.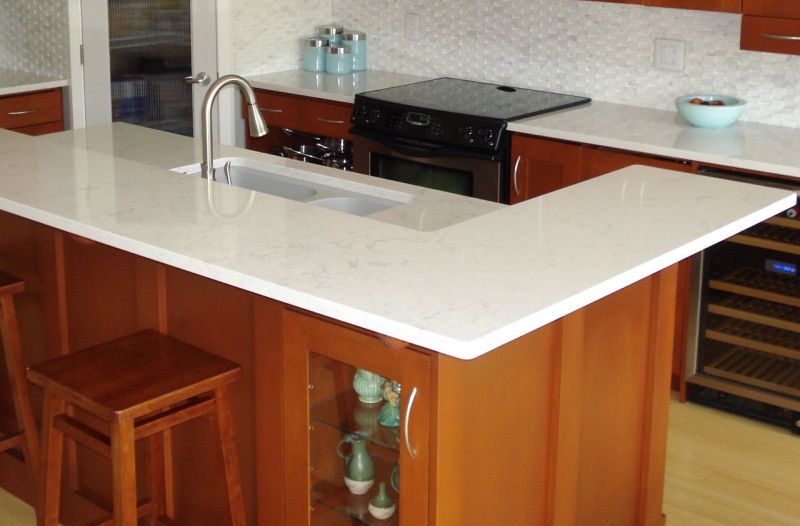 Photo Gallery: Kitchen Transformation – 10 Ideas