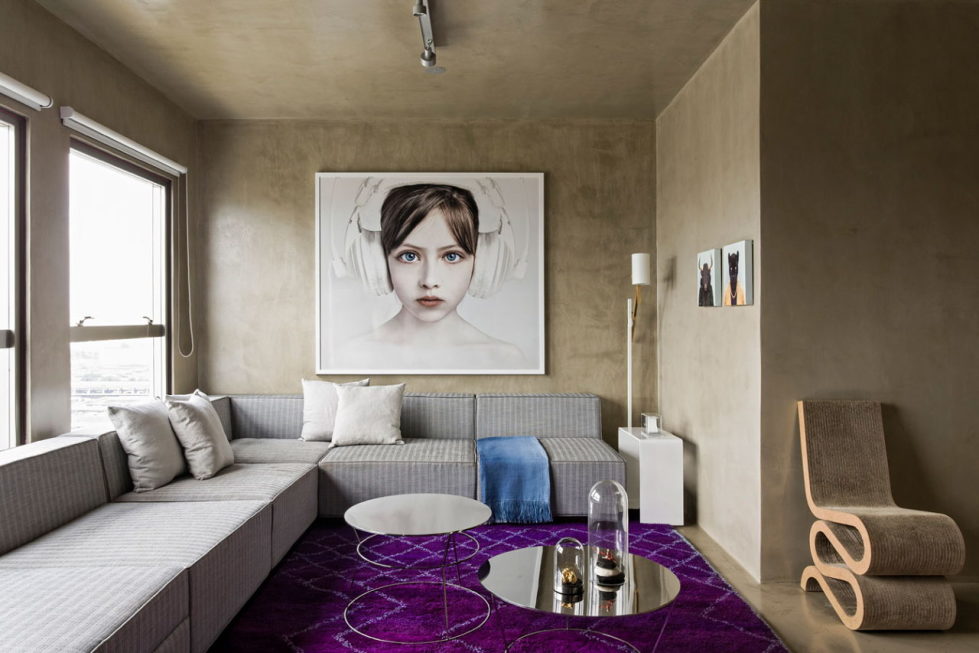 © Diego Revollo Arquitetura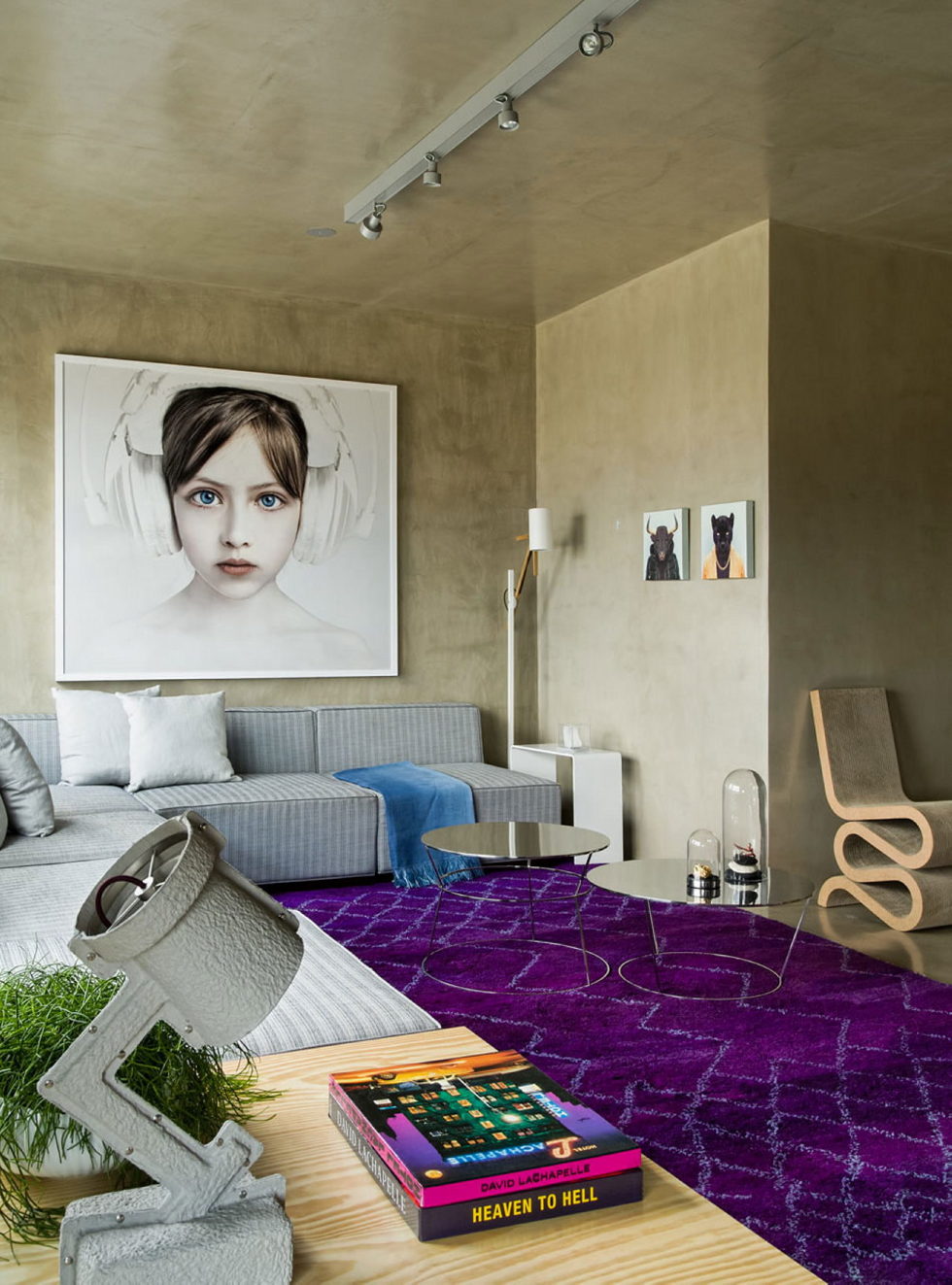 © Diego Revollo Arquitetura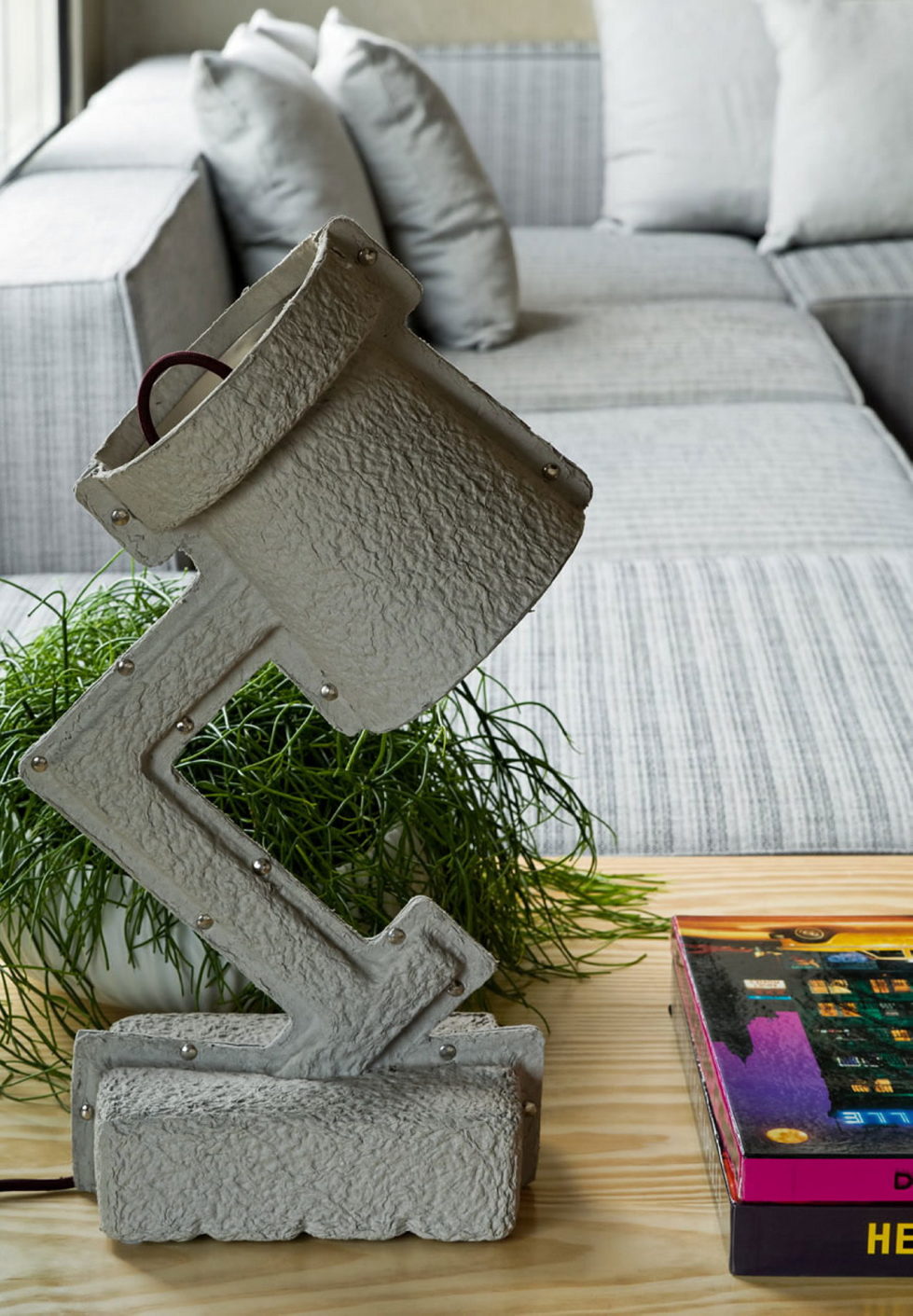 © Diego Revollo Arquitetura
© Diego Revollo Arquitetura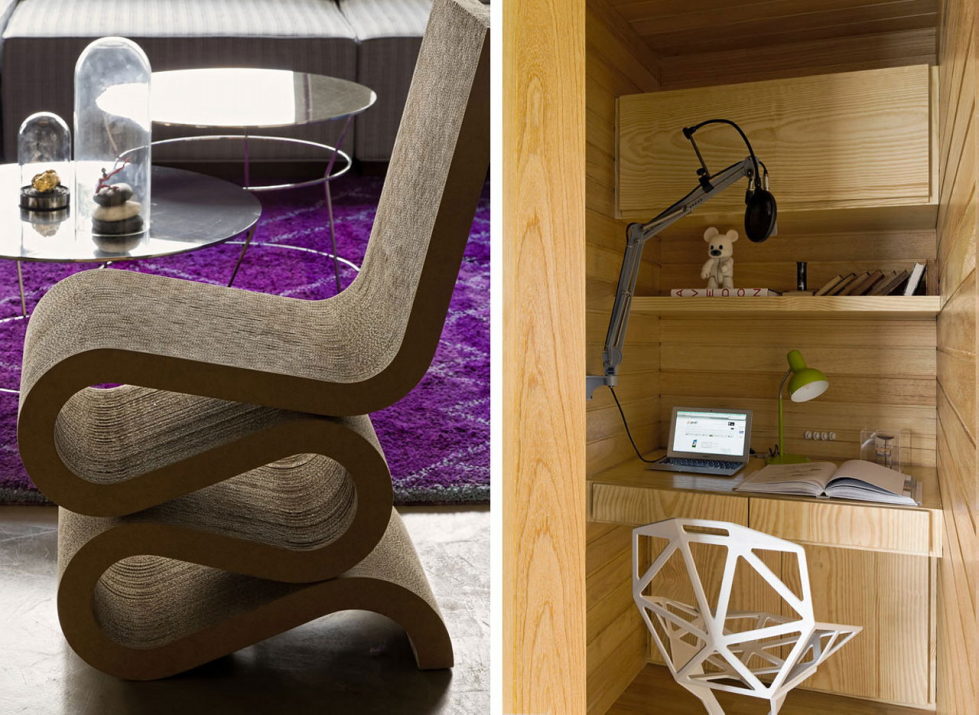 © Diego Revollo Arquitetura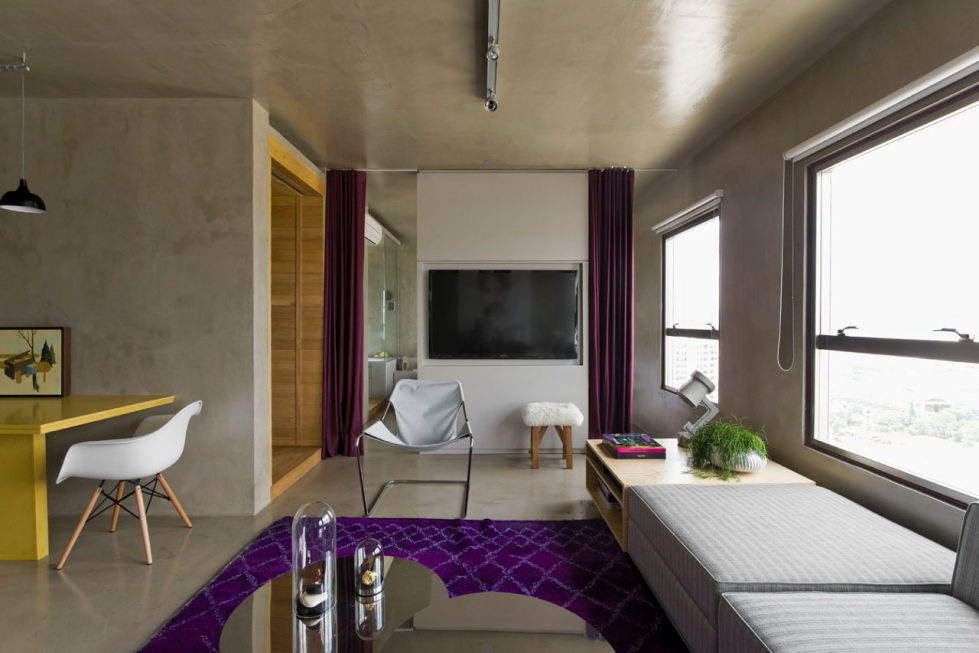 © Diego Revollo Arquitetura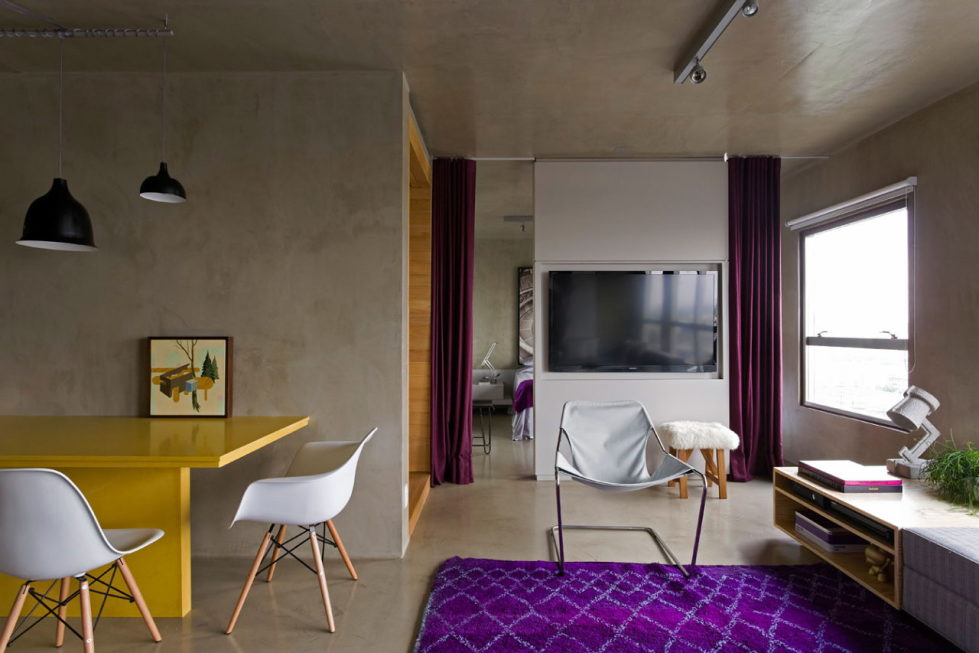 © Diego Revollo Arquitetura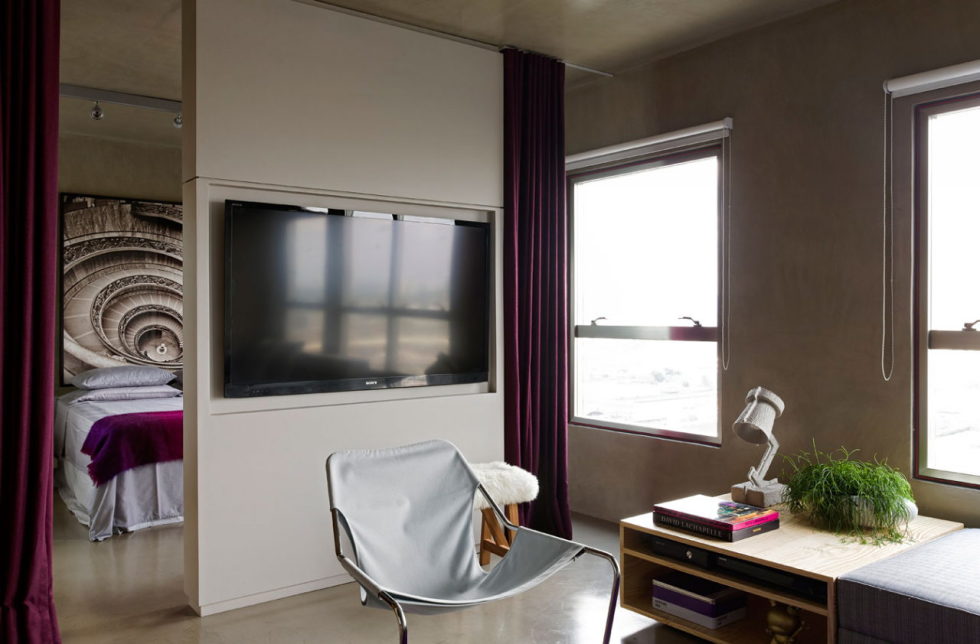 © Diego Revollo Arquitetura
© Diego Revollo Arquitetura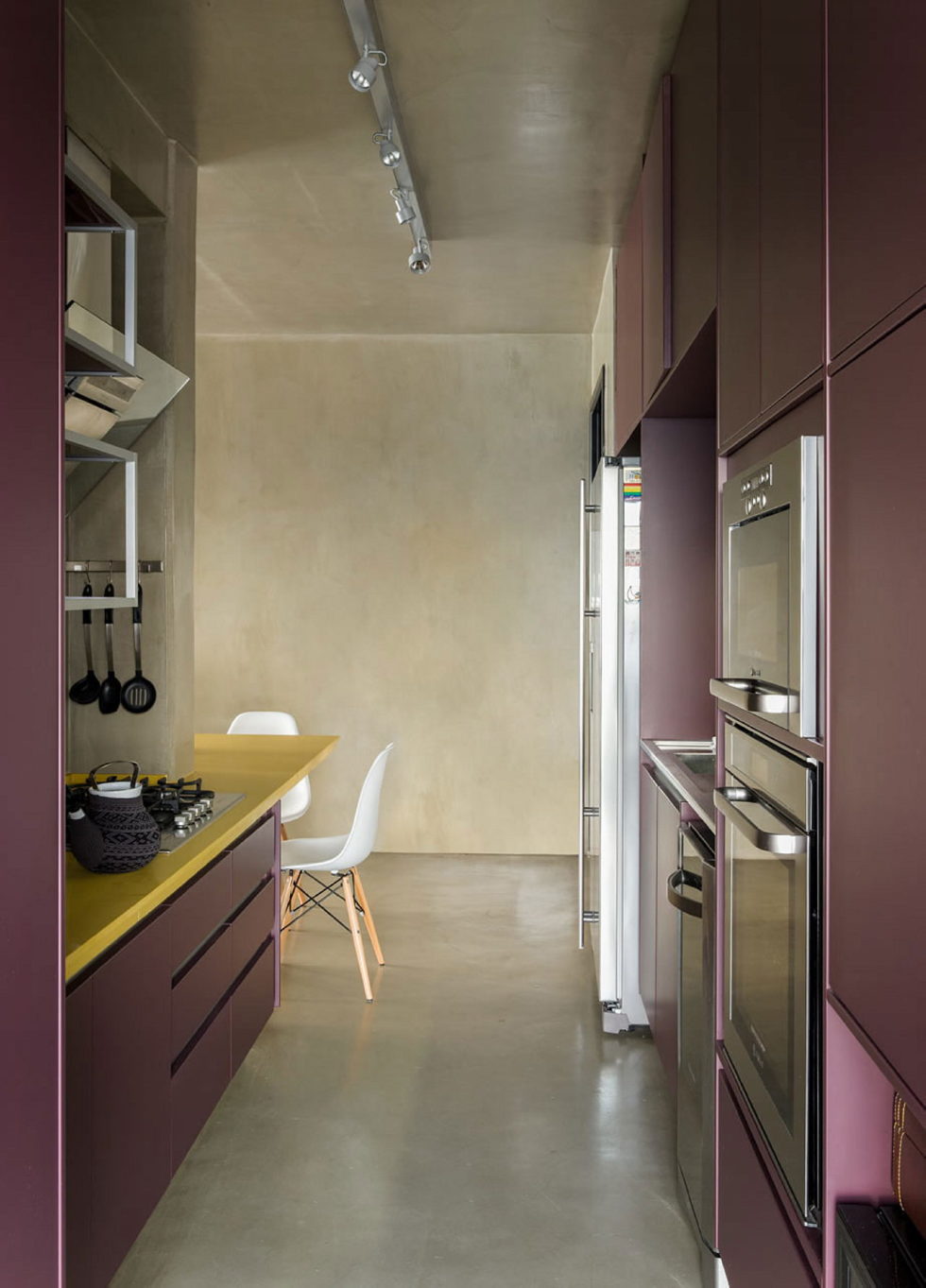 © Diego Revollo Arquitetura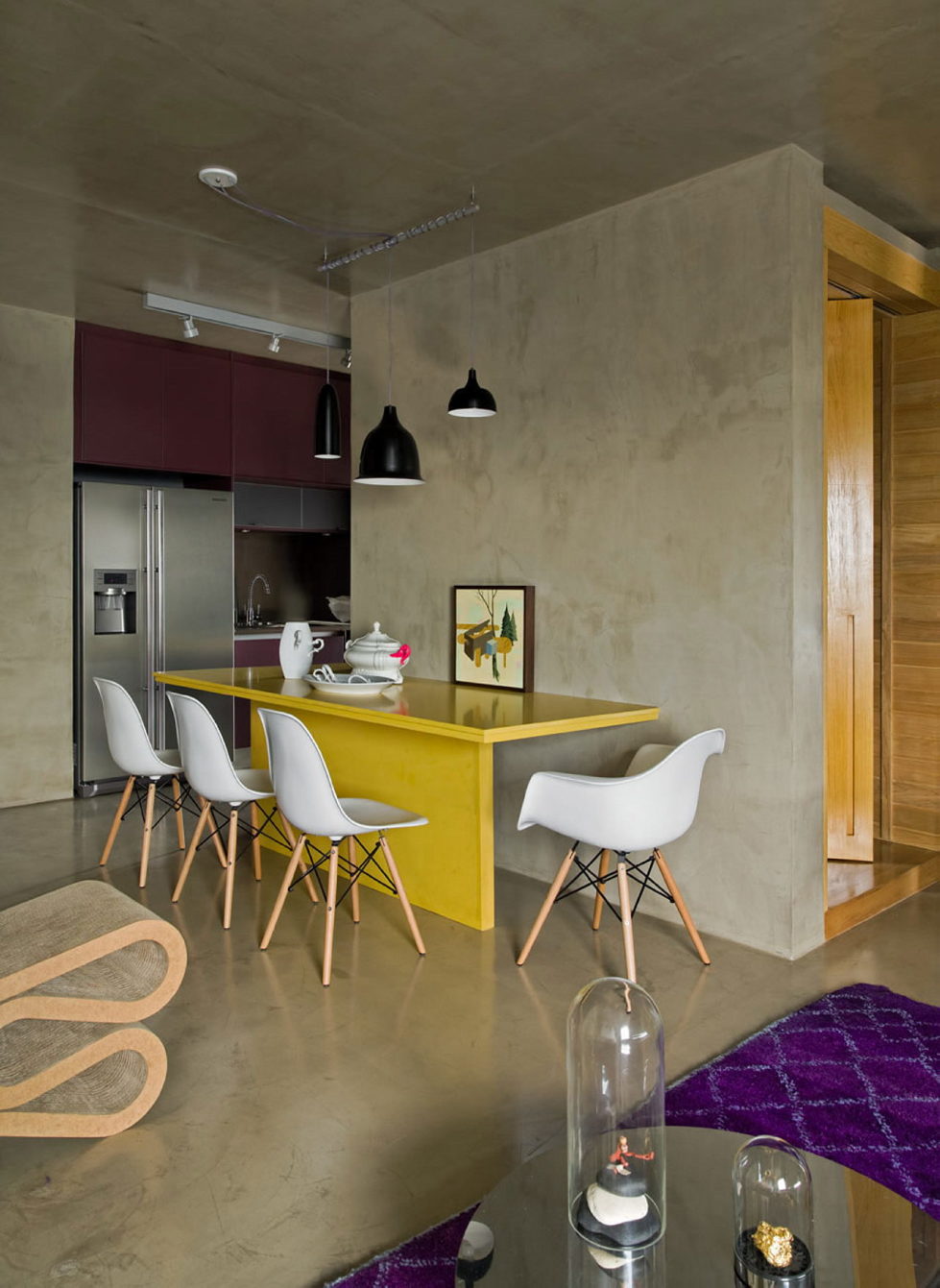 © Diego Revollo Arquitetura
© Diego Revollo Arquitetura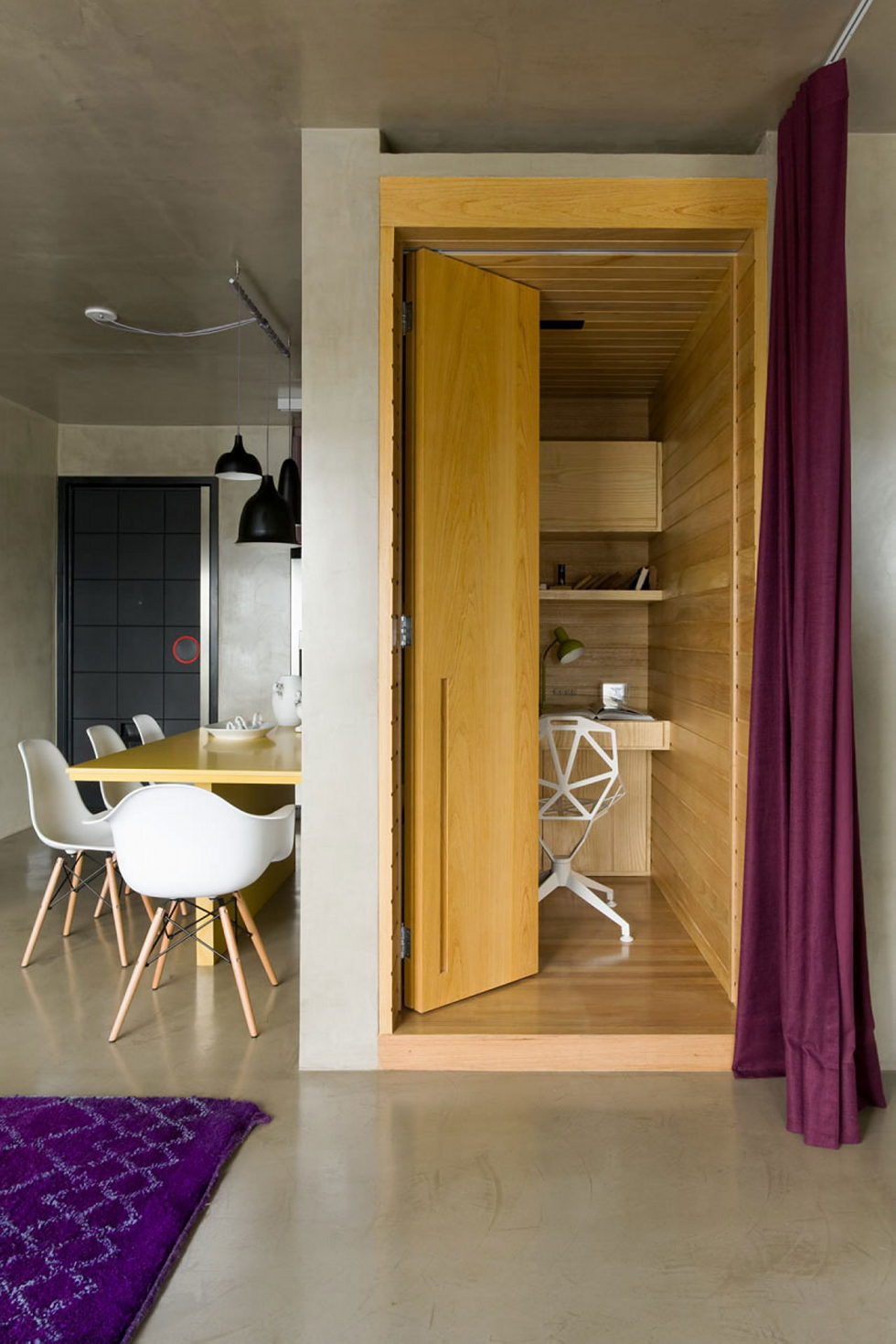 © Diego Revollo Arquitetura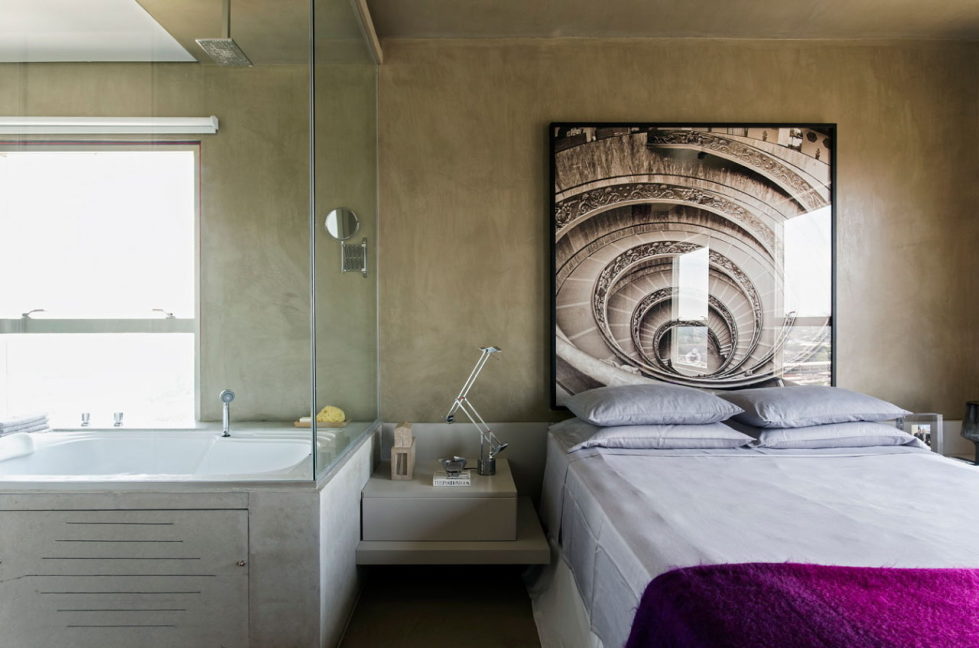 © Diego Revollo Arquitetura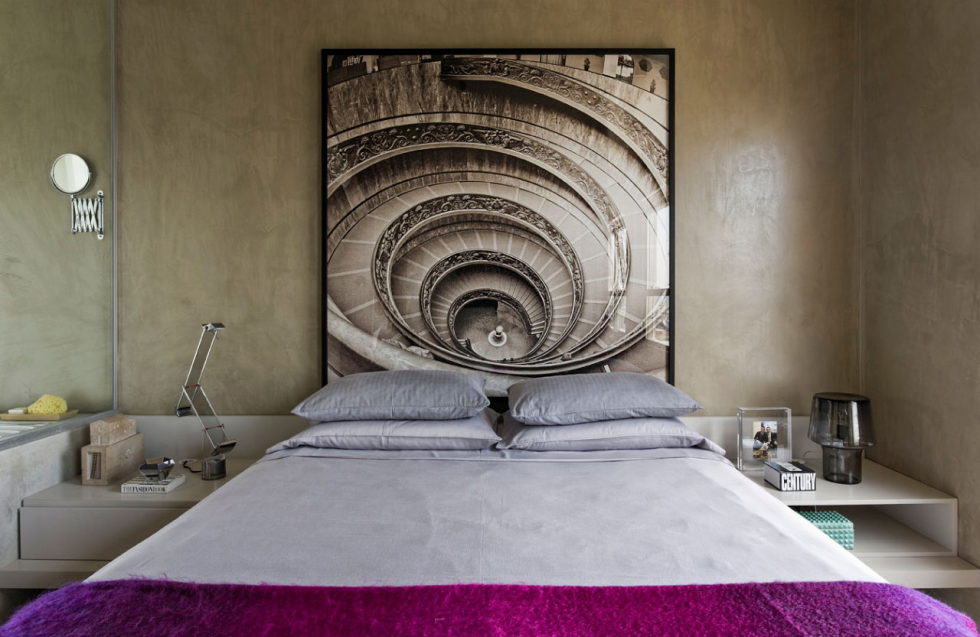 © Diego Revollo Arquitetura
© Diego Revollo Arquitetura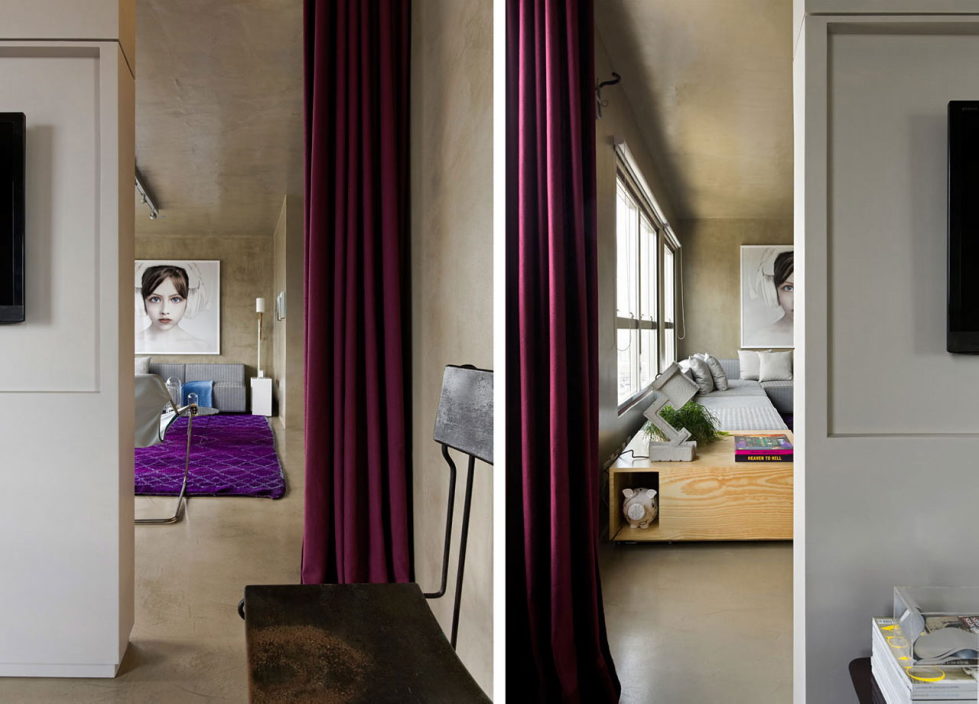 © Diego Revollo Arquitetura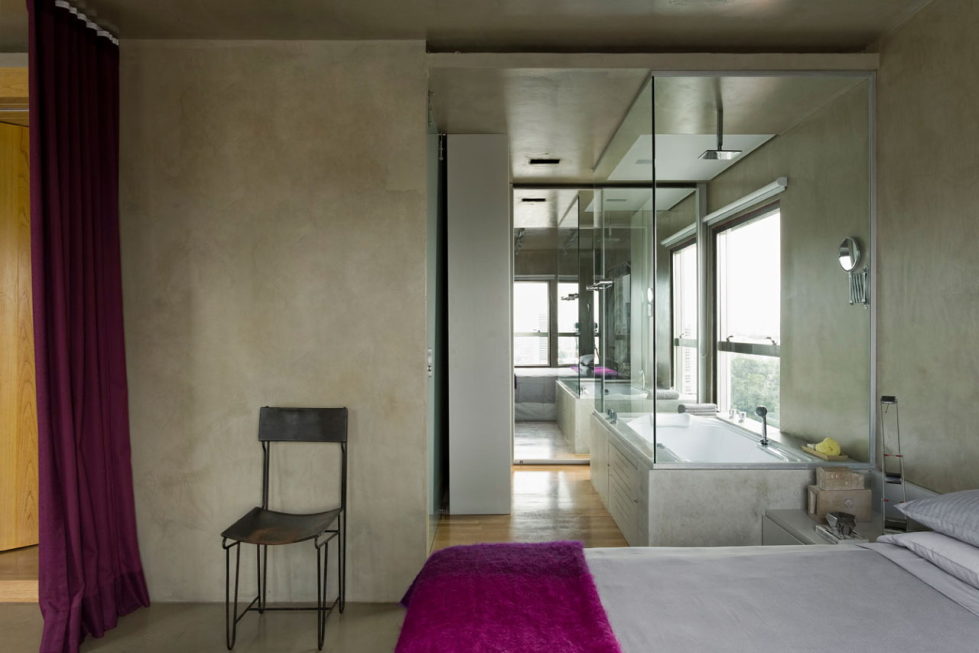 © Diego Revollo Arquitetura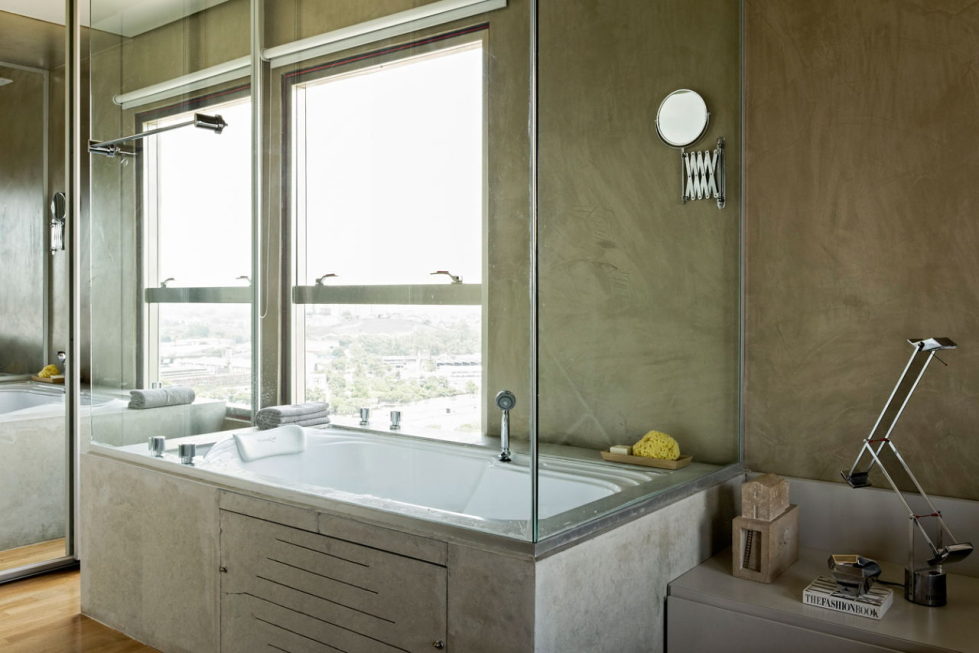 © Diego Revollo Arquitetura
© Diego Revollo Arquitetura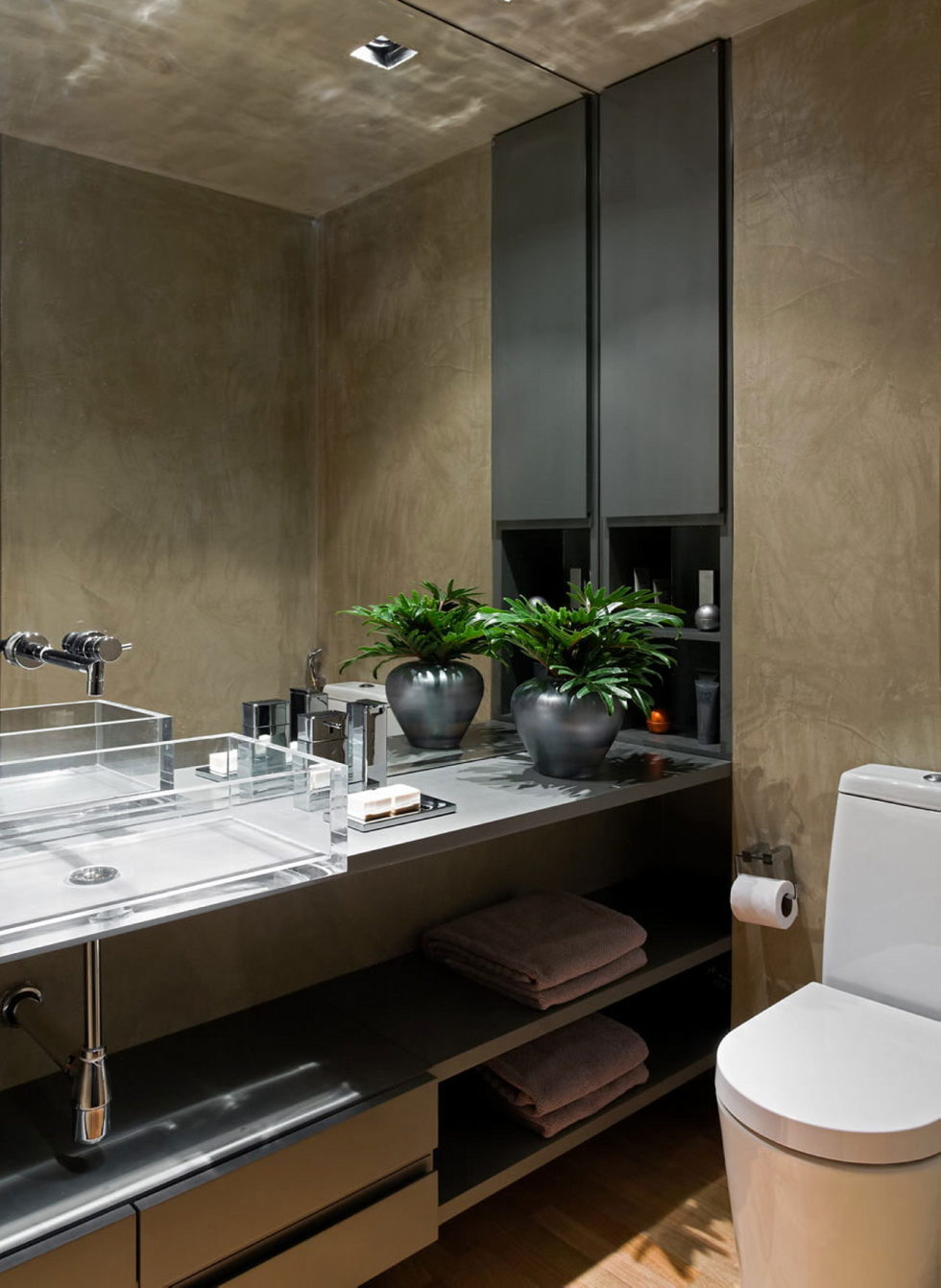 © Diego Revollo Arquitetura
This interior isn`t a classical loft, yet it embodies the concept of an integrated residential space, where zones are only defined by light partitions and colour emphases.
The Vila Leopoldina project was created by Diego Revollo, the Brazilian architect, for a young actor. The owner`s lifestyle influenced the apartment's interior, where private and public zones are parted only with the help of an "act drop", just like in a theater. The Brazilian designer used concrete as the main finishing material. In order to dilute the grey colour of the walls the apartment`s interior was actively satiated with bright colours, stylish furniture and unusual accessories. A small living room was equipped with a large sofa for two walls. Curious to relate, the capacious grey sofa hasn`t cluttered up the room but vice versa has brought in the feeling of aeriality and spaciousness. Due to original accessories and unusual furniture the living room`s interior looks a bit futuristic.
The winy tincture was chosen for kitchen facades, which perfectly complied with the grey walls` colour and bright yellow coffe table. The white colour was also used at the cooking zone. The sunny yellow cheerfully dilutes grey, which might look sad and monotonous without bright framing.
The integrated space of the living room, kitchen and dining room encompassed a small cabinet as well. This small home office is separated from other zones by a door and is fitted with sound insulation, which enables to abstract from the surrounding noise and catch up on work.
The bedroom is separated from the living room by a small partition and curtains. The bedroom zone continues the colour palette of the living room and contains tinctures of grey combined with bright fuschia. The availability of a bathroom in the bedroom isn`t a surprise; however here the bath was placed directly at the bedroom. It is separated from the other part of the room by only a wooden podium and transparent glass walls.
There are small sanitary conveniences behind the partition close to the glass bathroom. The grey concrete is diluted with wooden floor, green plants and unusual glass wash stand. Apart from that there are usable commodious shelves under the wash stand.
Photos courtesy of Diego Revollo Arquitetura