Chelsea apartment in New York is the result of joint work of Alexander Gorlin Architects and Larsen Design studios. This residence occupies 250 sq meters and used to be an artist`s loft. Currently it belongs to a former banker and presently a designer Jeffrey Larson. The apartment`s interior is rather erotic and filled with voyeurism elements.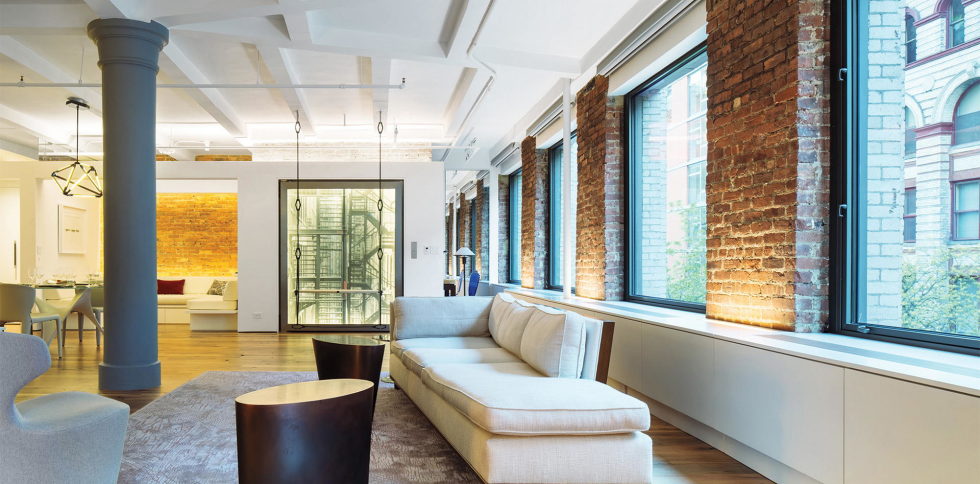 © Eric Petschek

One of the four bedrooms has been removed in order to enlarge the opened space for parties. The ceiling`s height is visually increased thanks to built-up brick pillars hiding steel breakjambs. The rest elements of this building constructed in 1906, remained original.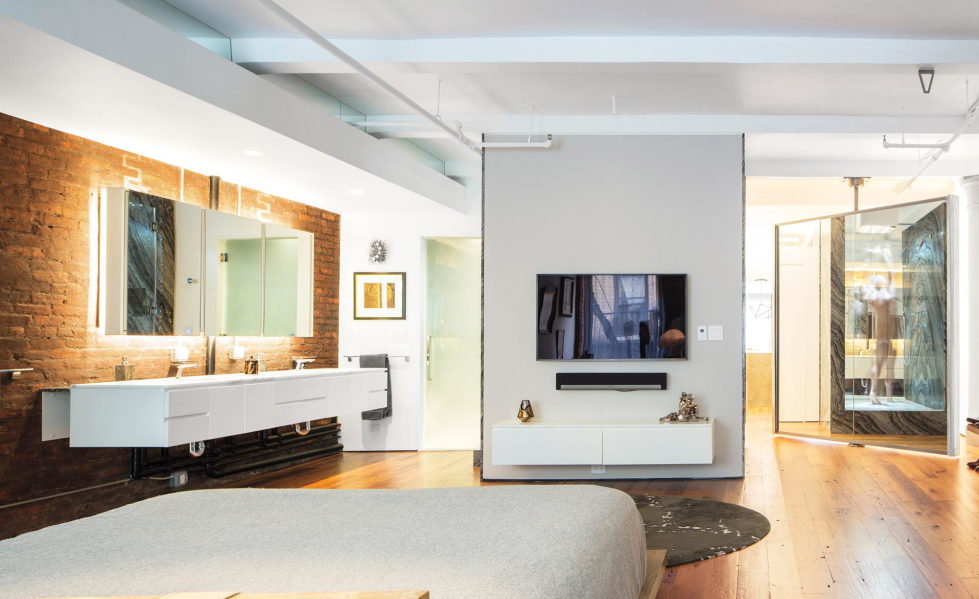 © Eric Petschek
Prevailing materials here comply with the object`s industrial style and are wooden floors, opened communication lines, columns. The swing on bronze chains with leather sitting is a notable element of the living room, which lure with sexuality and the street view, being the central place during parties. There is a dining room, kitchen and the main bedroom behind the living room. The turning point of the private zone is a shower room, which isn`t so private. A large mirror door may be opened and turned in a way, which helps to demonstrate reflection of the shower room directly to the living room.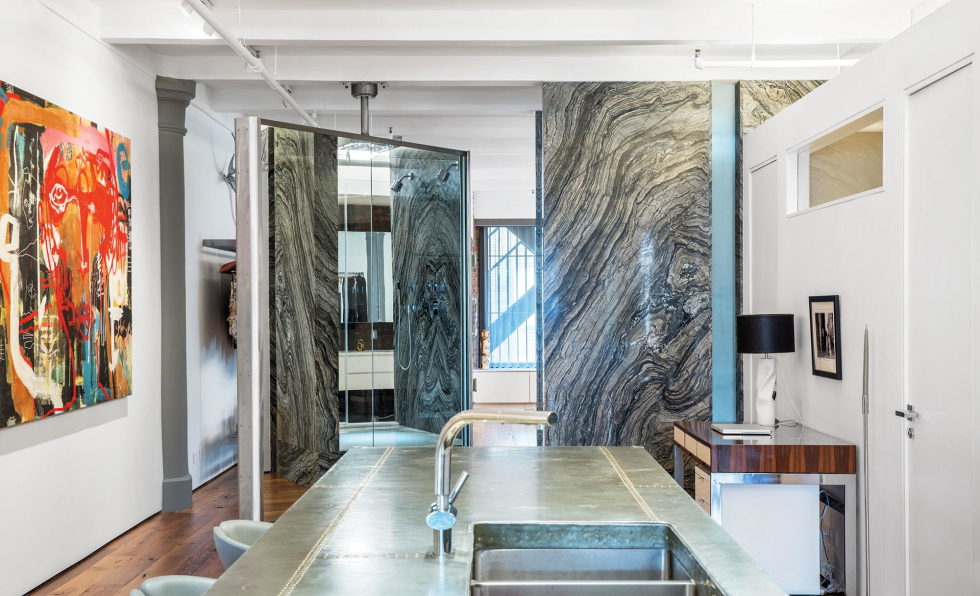 © Eric Petschek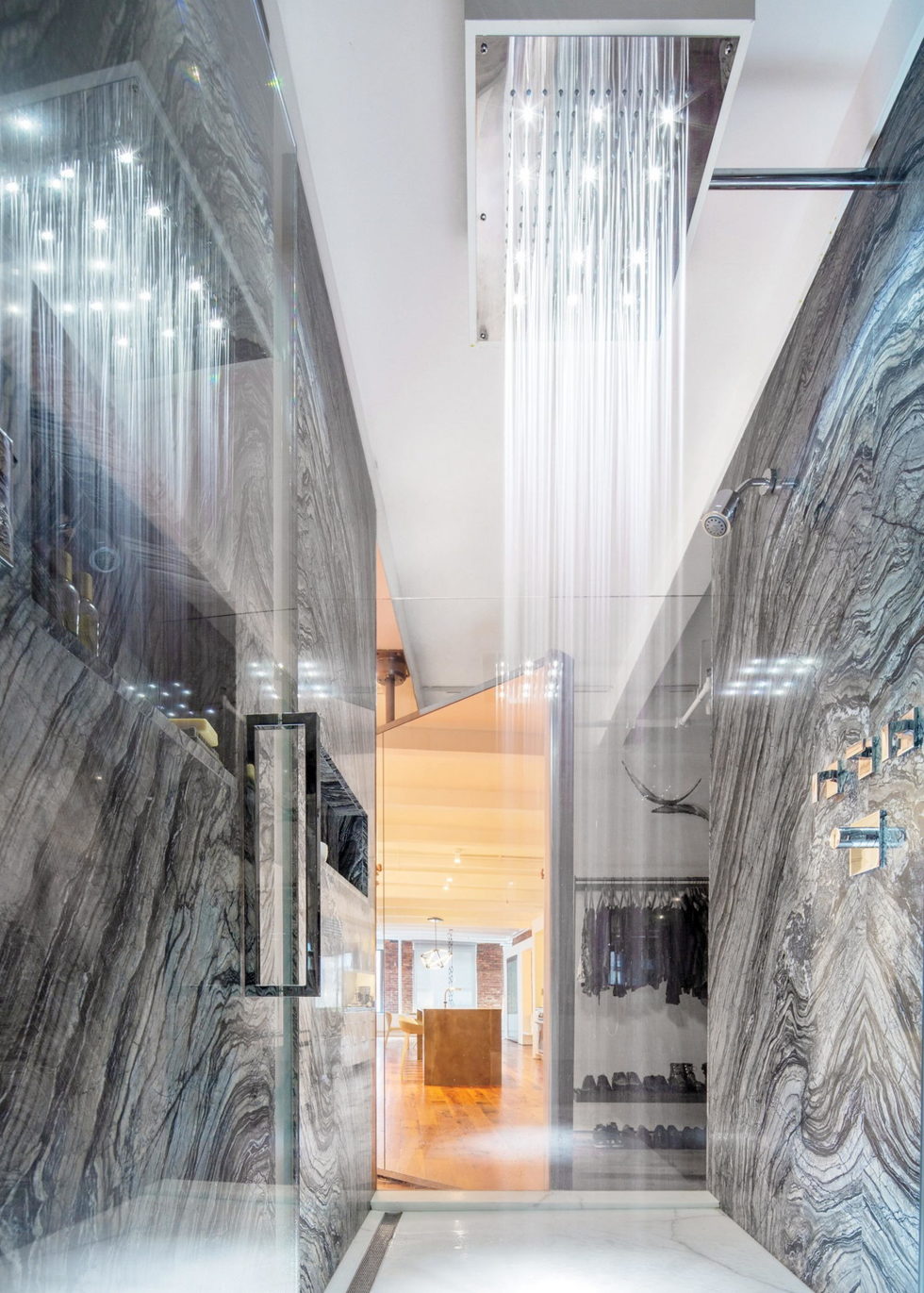 © Eric Petschek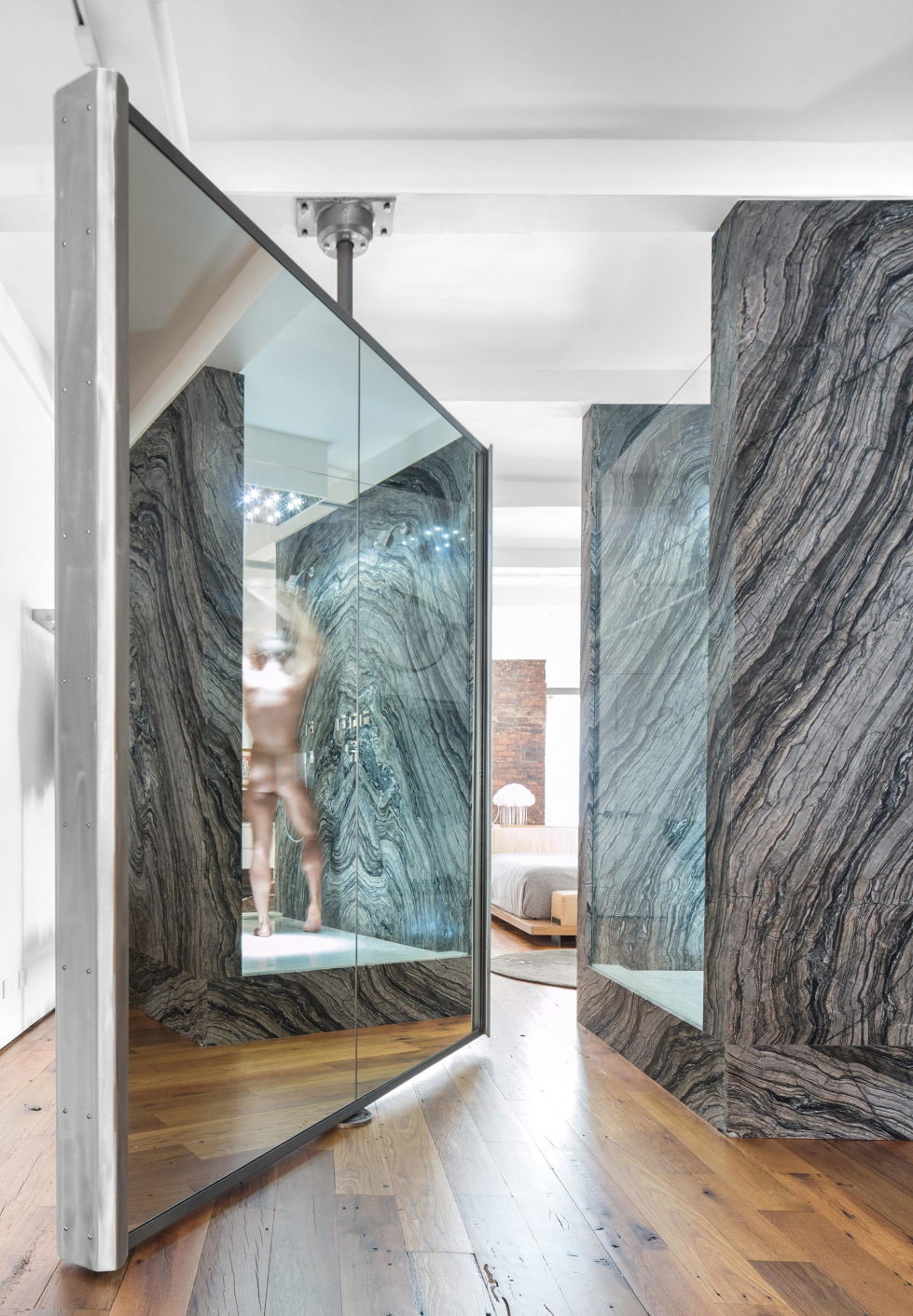 © Eric Petschek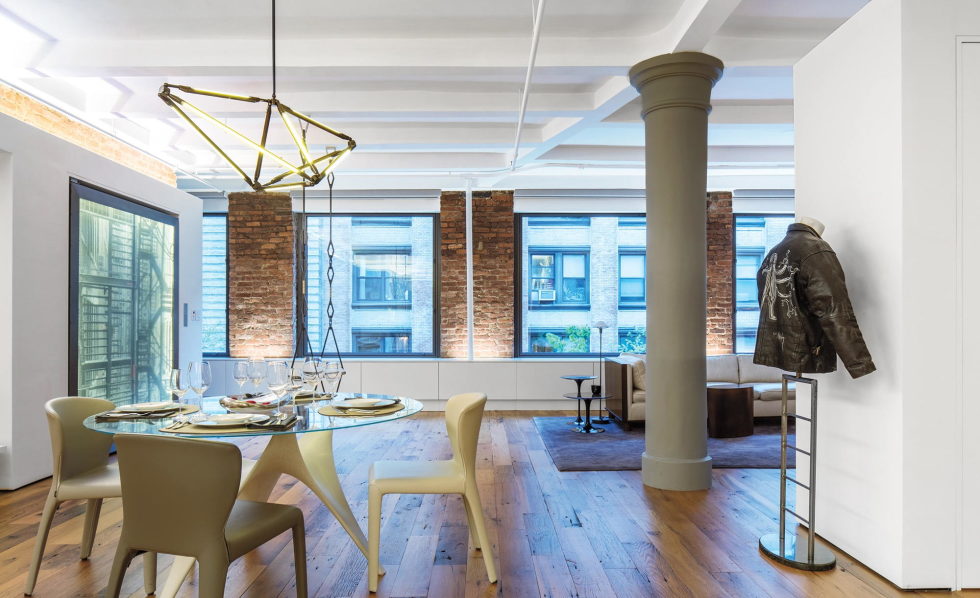 © Eric Petschek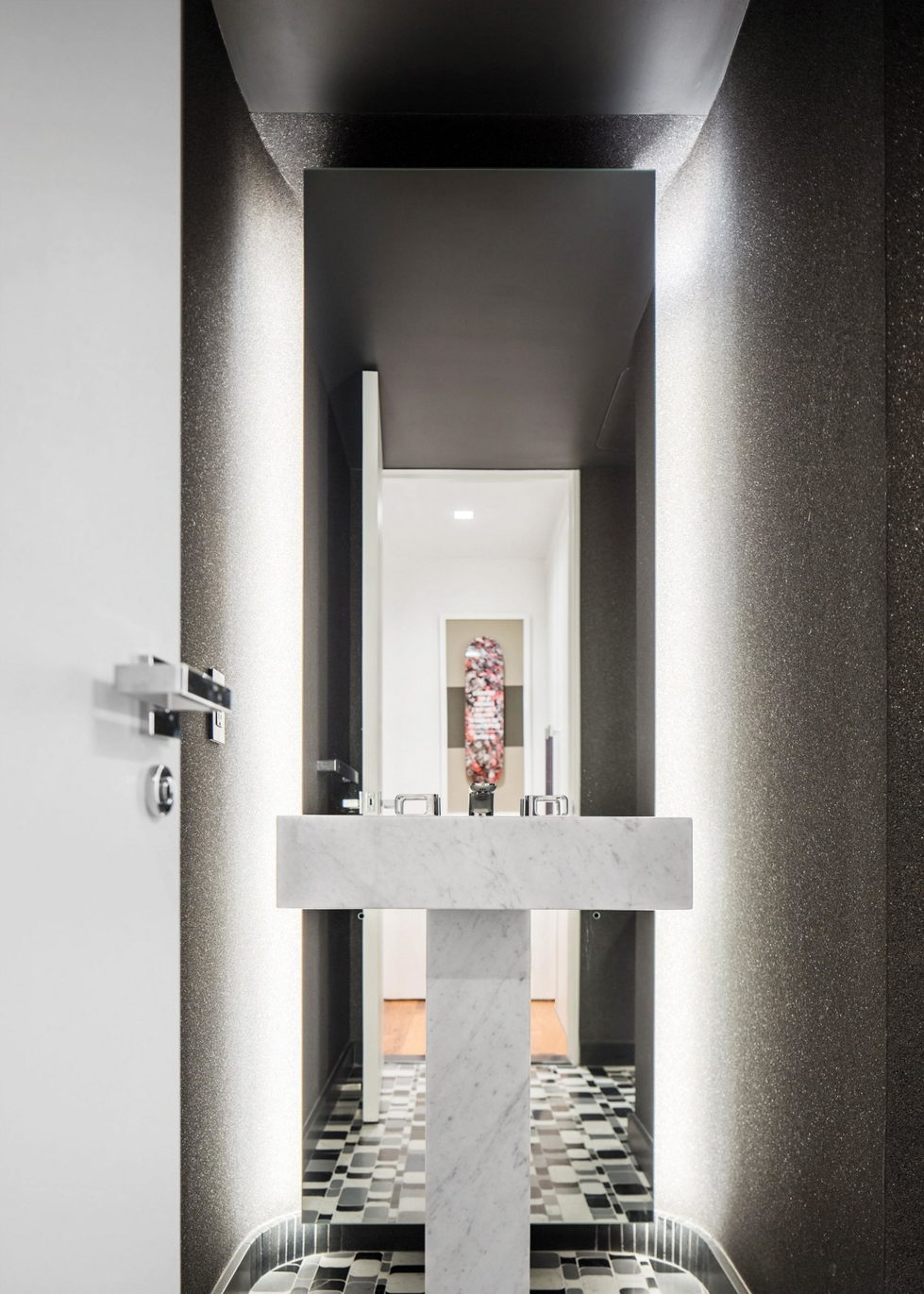 © Eric Petschek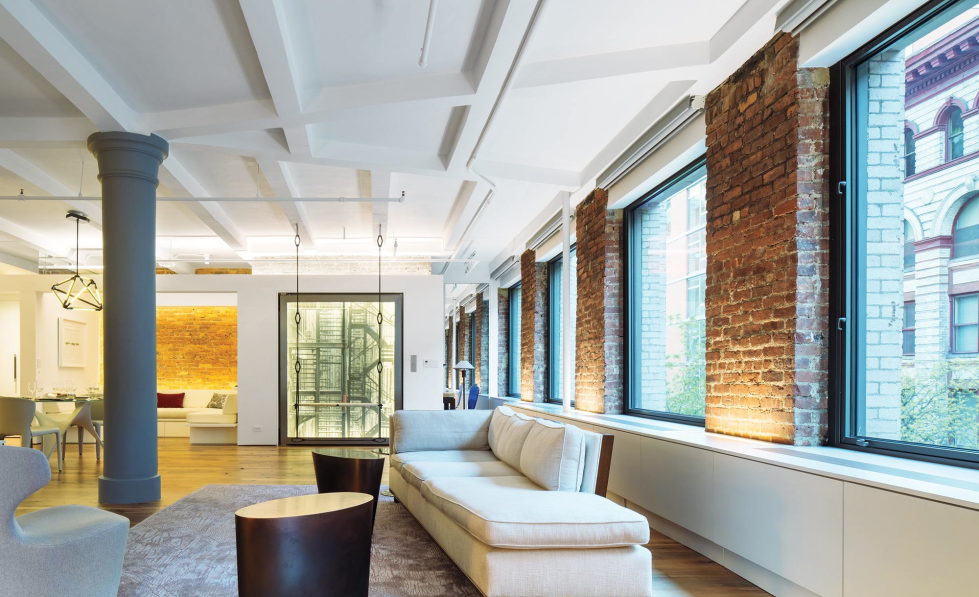 © Eric Petschek